Baseball is back with a fresh set of rules. On Opening Day, Major League Baseball will introduce a slew of brand-new regulations in the hopes of speeding up the pace of play, encouraging more game action, and making the sport more compelling to fans.
Pitch Timer
For the first time ever, MLB will utilize a pitch clock. Each inning break will be two minutes and 15 seconds, and there will be only 30 seconds allowed in between batters. Pitchers must begin their windup before the clock expires. They will have just 15 seconds between pitches with no runners on base, or 20 seconds with runners on base, to start their motion. If the timer hits zero, the runner gets an automatic ball.
Hitters will also be impacted by the time constraints. Batters must be in the box and looking at the pitcher in eight seconds or less, or else they get an automatic strike.
"If [fans] want a faster pace game, they're going to get it," three-time Cy Young Award winner Justin Verlander told CNN Sport's Andy Scholes. "If it's good for the game and the fans enjoy it, then I'm all for it."
This upcoming season is the first time these time restrictions will be tested at the Major League level. However, MLB says they have tested the clock in more than 8,000 minor league games and in spring training games to prepare for this season.
"At last check, the pitch timer had reduced the average time of game in MiLB by about 26 minutes," said MLB.
Eliminating the Shift
The shift is a defensive strategy in which defending players move away from their traditional positions on the field into more optimal positioning for certain hitters. For example, when a left-handed player comes up to bat, the shortstop or third baseman might move over to right field. To put it simply, players shift their position to an area that the ball is more likely to get hit towards.
In recent years, the shift has become increasingly more popular and evolved into a staple of MLB. However, teams will no longer be able to employ the strategy.
Moving forward, infielders must keep both feet within the outer boundary of the infield when the pitcher starts in motion. Two infielders must be positioned on each side of second base when the pitch is released. And finally, infielders may not switch sides or move to the outfield unless there is a substitution.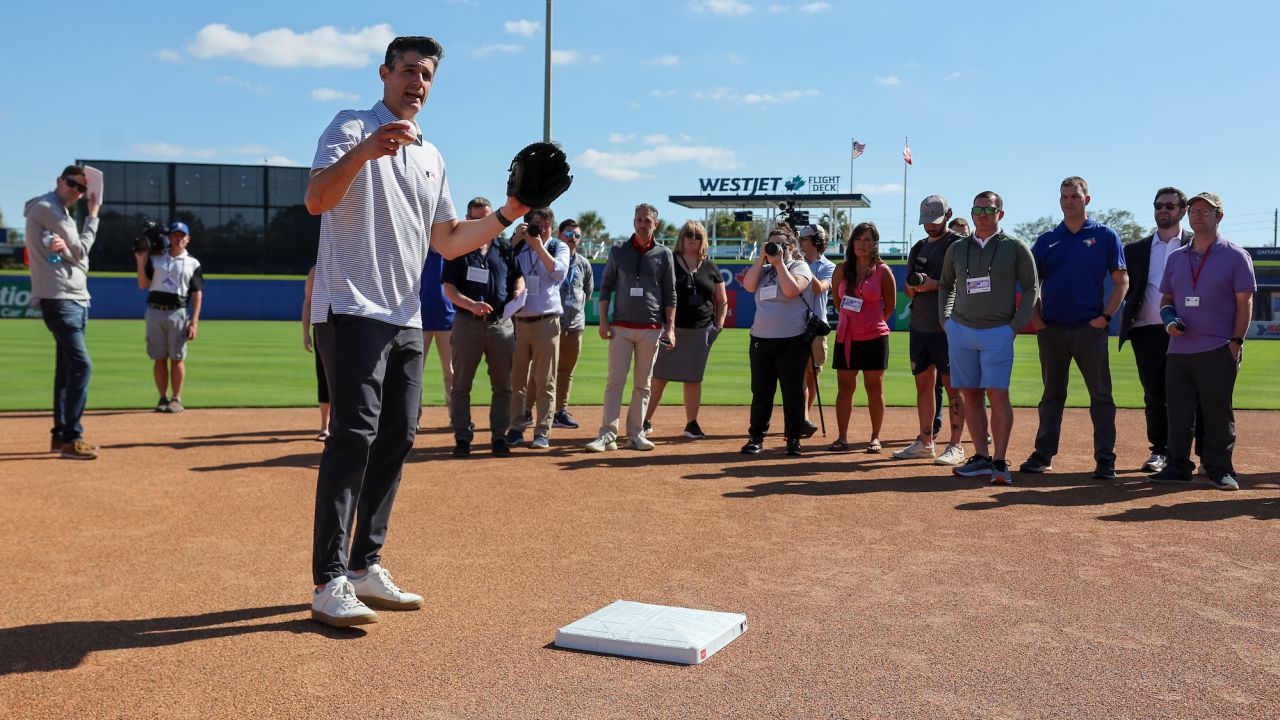 Without the shift, fans can expect some players' batting averages to go up, more ground balls and doubles hit per game, and more athletic plays at second base.
Dusty Baker, manager of the Houston Astros, told CNN that eliminating the shift will put a greater emphasis on players' defensive abilities.
"It's going to cause teams to be more athletic," Baker said. "You won't be able to put just anybody here, anybody there and depend on the shift to make up for whatever deficiencies that they might have."
Bigger Bases
The size of the bases will be increased by three inches. This should encourage more stolen bases, and according to MLB, decrease the number of injuries that occur near the bases.
Washington Nationals' first baseman Dominic Smith has already noticed the impact on player safety.
"I think it's a great move though because now you aren't seeing as many collisions," he said. "It's keeping the game safer, and that's all we can ask for."
Although the bigger base gives the defending player more room, the change is more advantageous to the runners. Because the bases are larger, the distances between first, second, and third bases are shortened by 4.5 inches.
Growing the Game
Ultimately, the league and the players seem to share one common goal: growing the game of baseball.
Two-time All Star Alex Bregman discussed how the new changes will benefit younger generations of fans.
"With young kids being able to watch a full 9 innings now… That's one way to bring the younger generation into the game, make sure more kids are going to the ballpark," Bregman said. "I think there's a bunch of ways we can make a difference in making a lot of kids love baseball and grow up wanting to be big leaguers."
A previous version of this article had the wrong team that Dominic Smith plays for. This has now been amended.