Several animal enclosures at a Georgia safari park were breached when severe storms swept through the South this weekend. Two tigers managed to escape during the chaotic ordeal, but have since been recaptured and safely returned, officials said.
Here's what else you need to know to Get Up to Speed and On with Your Day.
(You can get "CNN's 5 Things" delivered to your inbox daily. Sign up here.)
1. Tornado outbreak
More than 20 million people across the South and Southeast are under threats of severe storms today, including major cities such as Houston and New Orleans. This comes as communities across the region are already working to rebuild following a weekend of intense storms and destructive tornadoes that left more than two dozen people dead. Mississippi was especially hard-hit, with at least 25 people killed and dozens injured, prompting President Joe Biden to approve a disaster declaration for parts of the state. This evening, storms are forecast to flair up across southeastern Texas and into Louisiana, with the potential for large hail and powerful wind gusts.
2. Israel protests
Mass protests are underway in Israel after thousands of people took to the streets Sunday in Tel Aviv and Jerusalem amid a worsening political crisis in the country. The demonstrations were sparked by Prime Minister Benjamin Netanyahu's decision to fire Defense Minister Yoav Gallant after he spoke out against the government's controversial plans to overhaul the country's judicial system. Israel's largest trade union federation called a general strike today to "stop this judicial revolution, this craziness." The latest wave of strikes follows months of protests over the planned judicial overhaul, which opponents say threatens the foundations of Israeli democracy.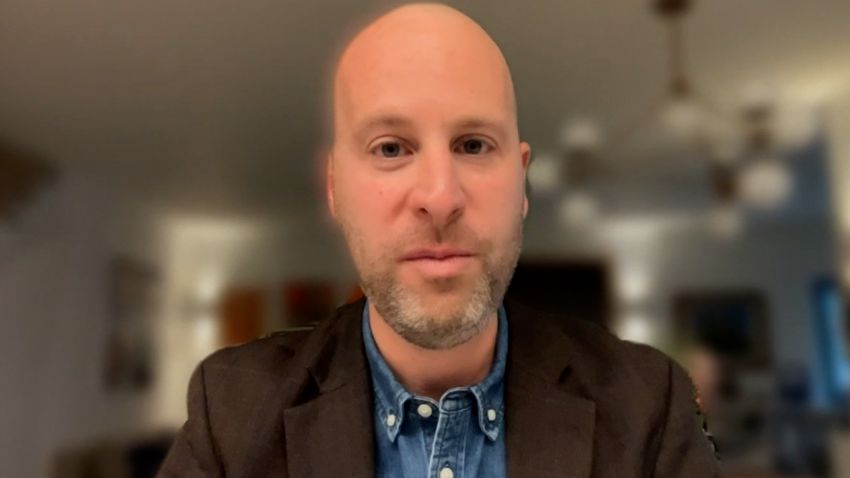 Israeli journalist predicts what could happen next with protests
3. Silicon Valley Bank
First Citizens Bank is buying most of the business of Silicon Valley Bank, the tech lender that failed earlier this month. Seventeen former branches of SVB will open as First Citizens outlets today, the Federal Deposit Insurance Corporation (FDIC) said in a statement late Sunday. The bank will buy all of SVB's deposits and loans that regulators had transferred to a bridge bank in the wake of its collapse. SVB was shut down by regulators on March 10 after clients withdrew $42 billion in a single day. It was the second-largest bank failure in US history, after Washington Mutual in 2008.
4. Chemical spill
Philadelphia is monitoring its drinking water system following a chemical spill upstream in the Delaware River on Friday. Residents rushed to buy bottled water after the city sent a mobile alert recommending residents stop using tap water Sunday afternoon, but officials said later that tap water will remain safe to drink until at least 11:59 p.m. today. Three different chemicals leaked into the river when a latex product spilled on Friday, but none have so far been detected in the city's water system, officials said. One of the chemicals was butyl acrylate – a hazardous compound recently identified in the train derailment in East Palestine, Ohio – which could pose problems for residents' health in the long term, scientists say. 
5. Ukraine
Amid the ongoing war in Ukraine, Russian President Vladimir Putin says Moscow plans to station tactical nuclear weapons in neighboring Belarus. Putin has been warning of the "increasing" threat of nuclear war for several months – rhetoric that NATO calls "dangerous and irresponsible." Still, there have been fears throughout the conflict that Belarus, one of Moscow's closest allies, will be used as a launching ground for an offensive, or that the country's own troops will join the conflict. US officials, however, have downplayed the move, saying there are no indications Russia will use nuclear weapons. Analysts also say Putin's use of the word "nuclear" is a distraction to scare the world when his military operation in Ukraine is faltering.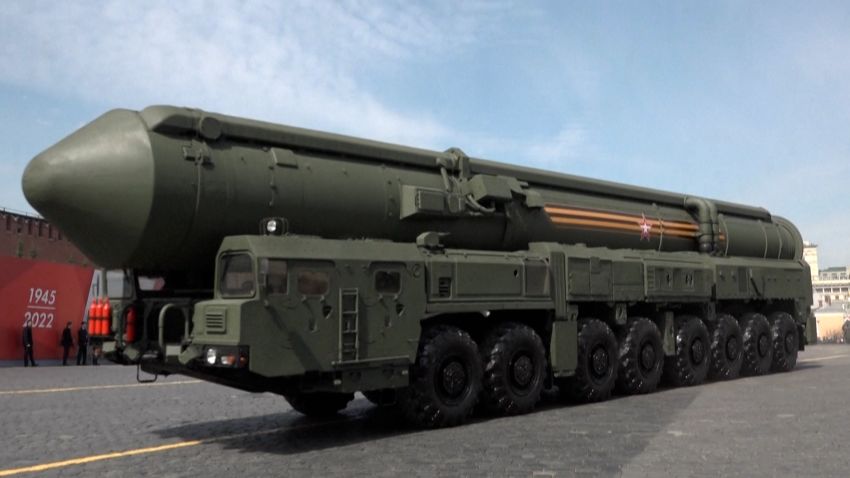 Russia has a huge nuclear arsenal but will Putin use it in Ukraine?
BREAKFAST BROWSE
Men's NCAA tournament Final Four is set
You probably weren't expecting the brackets to look like this! Here are the teams headed to the Final Four following victories by San Diego and Miami.
Daniel Radcliffe and girlfriend Erin Darke expecting first child
One can only hope their nursery theme is "Harry Potter."
'Succession' Season 4 opener sets the stage for battles to come
The two-time Emmy-winning HBO show kicked off its final flight of episodes, offering a glimpse into the intense drama ahead. (HBO, like CNN, is a unit of Warner Bros. Discovery.)
The Girl Scout cookie that crumbled this year
Demand surged for this limited-edition Girl Scout cookie, leaving scouts and parents to explain the situation to annoyed shoppers.
Easy organization tweaks for your pantry
If you loathe the idea of putting pantry ingredients in clear containers, here's why you should reconsider your current storage solutions.
IN MEMORIAM
Yang Bing-yi, the founder of the restaurant chain Din Tai Fung, has died, the company said in a statement over the weekend. He was 96. Born in 1927 in China's northern Shanxi province, Yang immigrated to Taiwan when he was 20 years old "with 20 dollars in his pocket," the company said. He went on to create one of the world's biggest dumpling empires.
TODAY'S NUMBER
16%
That's around the percentage of people who tip at quick-service restaurants like Starbucks and McDonald's. Experts say Americans are tipping less because they feel overwhelmed by an increasing number of establishments that provide options to tip with a card on a touchscreen, leading people to be less generous.
TODAY'S QUOTE
"What the hearing made clear to me was that TikTok should be banned in the United States of America."
– Republican Rep. Cathy McMorris Rodgers, telling CNN on Sunday that TikTok represents "an immediate threat" from China. Her remarks come after TikTok CEO Shou Chew faced criticism from members of both parties during a congressional hearing last week. However, evidence remains unclear about whether the app is a national security threat. Security experts say the government's fears, while serious, currently appear to reflect only the potential for TikTok to be used for foreign intelligence, not that government spying has actually occurred.
TODAY'S WEATHER
Check your local forecast here>>>
AND FINALLY
Paragliding alongside eagles
Experience what it's like to fly with birds of prey! (Click here to view)