A vibrant presence. Always smiling, always mischievous. A dreamer with plans of one day becoming a nurse.
That's how Sandy Smith remembers her 19-year-old son, Stephen, whose voice she hasn't heard in more than seven years.
His body was found in the middle of a rural Hampton County, South Carolina, road on July 8, 2015, and the death was initially deemed a hit-and-run.
In the summer of 2021, the South Carolina Law Enforcement Division (SLED) announced it was opening an investigation into Smith's death based on information learned while probing the June 7, 2021, murders of Margaret Murdaugh and her son Paul Murdaugh.
Earlier this month, disgraced and disbarred attorney Alex Murdaugh was convicted and sentenced to life in prison for the killings of his wife and son.
Authorities have not announced a connection between the Murdaugh family and Smith's death. Investigators have not said what was found in the probe of the Murdaugh killings that led to a fresh look at Smith's case.
On Tuesday, SLED said it was now investigating Smith's death as a homicide, confirming there was no indication he had died in a hit-and-run.
"We do believe it was a murder," SLED Chief Mark Keel told The State newspaper on Tuesday.
All this time, Smith's mother has fought for one thing: justice.
"It was not a hit-and-run. That's what I've been saying from the beginning," Sandy Smith told CNN's Anderson Cooper Wednesday night. "I felt my son was murdered."
Here's what we know about who Stephen Smith was.
'He knew he was loved'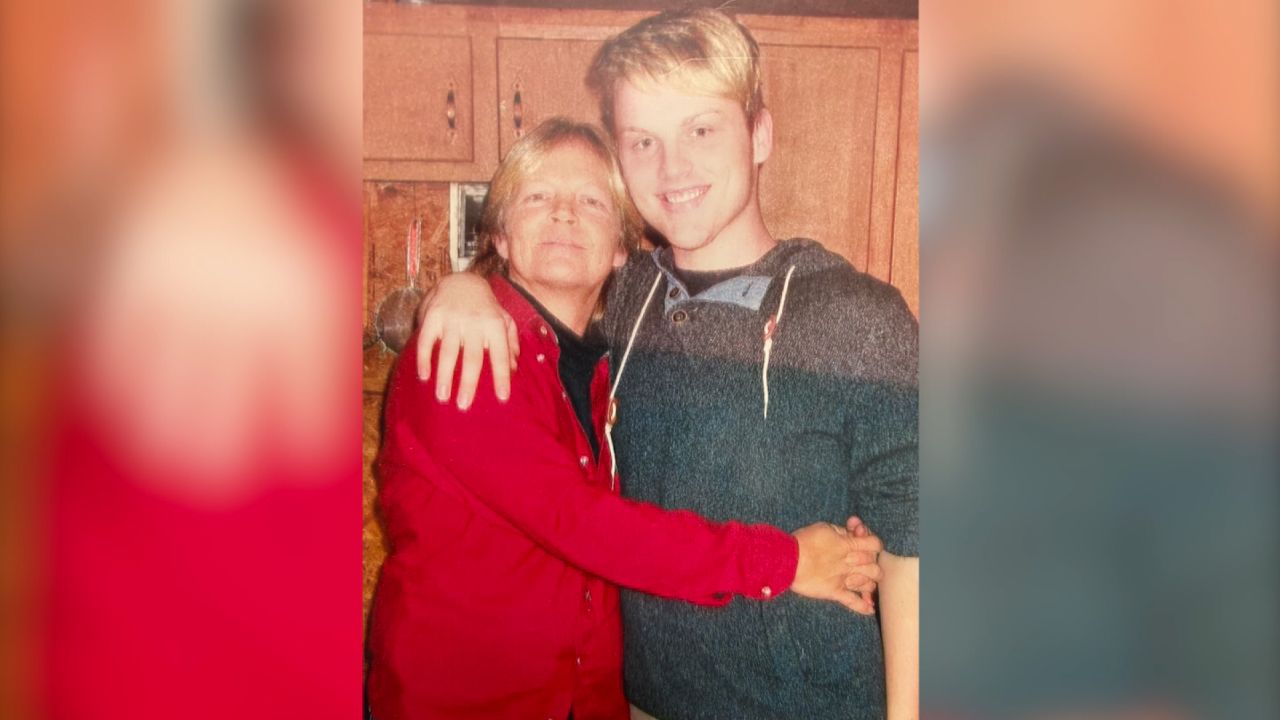 Stephen's mother describes him as a cheerful young man who liked to make others smile.
"You could have a bad day and all he had to do was walk in the room and say something, and it was like, your mood is gone because you couldn't stop (laughing)," Sandy Smith previously told CNN's Randi Kaye.
"He was my life," she said Wednesday. "He was my baby."
Stephen had a playful side and loved to tease his mom.
"The way he used to sneak up behind me, then just tickle my neck and then we would chase each other so I could give him a kiss," she told CNN affiliate WCIV.
Stephen was mischievous ever since he was young. But the two were always close and she always supported him, Sandy Smith said.
"A lot of people asked, 'Well, how was it when he came out?' And I say, 'Well, he never had to come out.' He never had to say, 'Hey mom, I'm gay.' He knew he was loved. And his choices in life was his choices and he did not have to answer to me or anybody else of who he was."
Both Sandy Smith and family attorneys have raised the possibility Stephen was targeted because he was gay.
"I believe that he was killed for being gay. Remember, we're in the Lowcountry of South Carolina," Smith family attorney Eric Bland told CNN Wednesday. "It wasn't easy to be gay in Bamberg, South Carolina, not easy at all."
"He was proud of being gay. However, he had to be cautious. And people that have to be cautious have to be secretive," Bland said.
The case file from the initial South Carolina Highway Patrol investigation into Smith's death – released by the patrol to CNN – shows the Murdaugh name was mentioned dozens of times by both witnesses and investigators, including the name of Alex Murdaugh's surviving son, Buster.
Neither Buster Murdaugh nor anyone else has been charged in the case.
Buster Murdaugh, a former classmate of Smith's, released a statement Monday denying any involvement in Smith's death and requested the media "immediately stop publishing these defamatory comments and rumors about me."
'He was so excited about being a nurse'
Stephen Smith was enrolled as a student at Orangeburg-Calhoun Technical College in the summer of 2015, a spokesperson for the college confirmed to CNN.
"He was in nursing school and he was so passionate about that," Stephen's cousin Connie Whitehead told Inside Edition Digital. "That's what he wanted to be."
"He was so excited about being a nurse." she said.
Along with his passion for learning, Stephen was close to his family.
"He loved to read, he loved school, he loved his mom," Whitehead said. "He was inseparable from his twin sister. He just had his fun and was so playful."
His twin, Stephanie Smith, told CNN affiliate WCIV talking about her brother was difficult.
"I tend not to express my feelings about Stephen because I know it's just going to make me upset," Stephanie said in tears. "I miss him yelling at me when I got on his nerves. I miss spending time with him. Just going grocery shopping was enough."
Whitehead added that her cousin was "a sweet, sweet person."
"He wanted to make something of himself," she said. "He was doing really well and they just smashed it all away."