It's a few days since he dragged his battered, sleep-deprived body to the finish line of the Barkley Marathons – one of only 17 people ever to do so – and Aurélien Sanchez is still being haunted by visions of the infamously punishing race.
Held deep in a forest in eastern Tennessee – home to towering pines, bulging mountains and a former maximum-security prison – the Barkley Marathons is thought by many to be the hardest, most brutal foot race in the world.
The route is long and indistinguishable, the inclines are steep, and the terrain unforgiving, but that's only if you're able to navigate the opaque entry system and earn a spot on the start line in the first place.
Sanchez, after months of careful preparation and more than 58 hours of toil on the course, has now conquered all this, becoming the first Frenchman, and 16th competitor, to complete all five loops of the Barkley between March 14 and 16.
"I'm still having nightmares," says Sanchez, who has now returned home to Toulouse and resumed his work as an electrical engineer.
"I'm dreaming that I'm in my fifth loop but not focused anymore. I'm lost in the forest, it's dark and I'm waking up in a panic because I know I'm not focused, and I need to be focused to finish."
It can hardly be the first time the Barkley has left an imprint on a runner's brain. The race – between 100 and 130 miles long with 63,000 feet of elevation – has a dropout rate of 99%; prior to this year, there had been no finishers since 2017.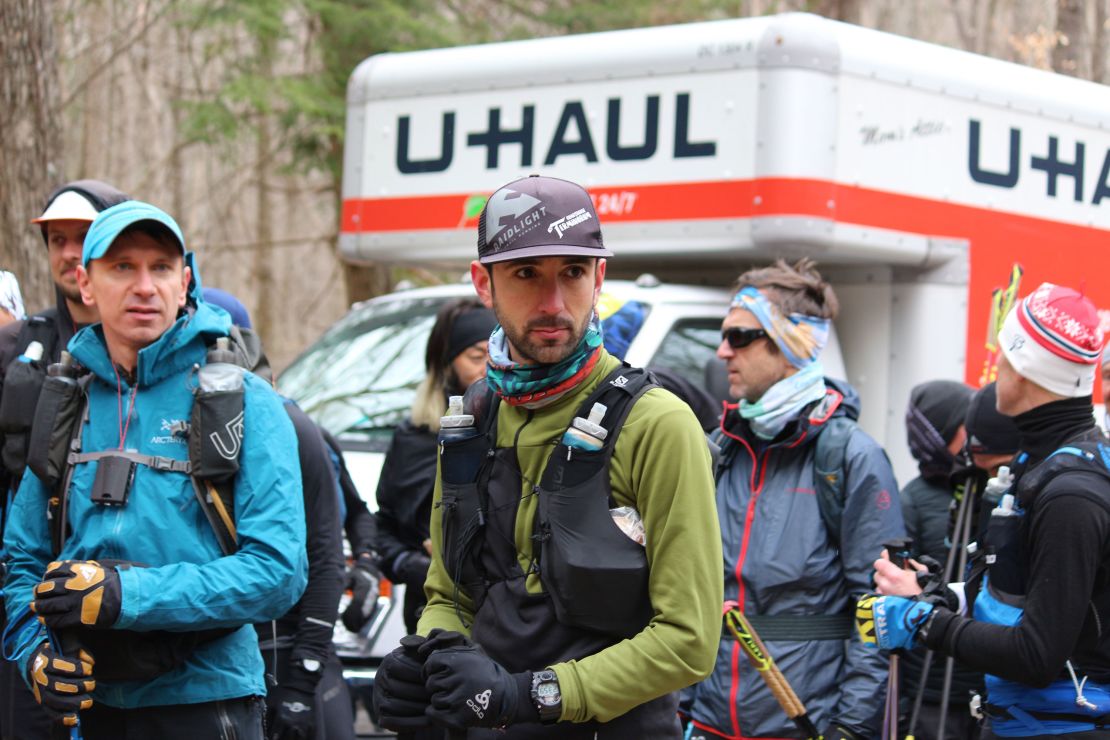 The brainchild of Gary Cantrell, better known as Lazarus Lake or "Laz," the Barkley is held annually in Frozen Head State Park and consists of five loops of around 20 miles each, although many believe the course to be several miles longer.
History of a daunting race
Is this the toughest race in the world?
Inspiration for the race comes from James Earl Ray, the assassin of Martin Luther King Jr. who escaped from Brushy Mountain State Penitentiary in 1977.
Ray traveled only eight miles in just over two days after escaping Brushy before he was recaptured, leading Cantrell, a local long-distance runner, to muse that he could cover 100 miles in the same amount of time.
And so the Barkley was born, during which Cantrell sends a group of 40 runners into Frozen Head State Park to battle the woods, hills, and briars without the help of phones, GPS trackers, course markings or aid stations.
A single map of the route is available at the start line for runners to study and copy down for themselves, and on the way around they must rip a page corresponding to their bib number from a selection of paperback books left on the course.
For first-timers like Sanchez, navigation is the most fiendish part of the Barkley.
"You really have to learn the course during the race," he tells CNN Sport. "There are some sections that are really difficult to remember and to know perfectly. I still struggled in the fifth loop to get around and made a lot of mistakes."
The final loop was made even harder this year after a day hiker removed one of the 13 books from the course. Sanchez decided to dismantle a stack of stones at the checkpoint to prove he had passed through, but he was nonetheless relieved to see Cantrell holding the missing book at the end of the race.
"Guillaume [Calmettes], my friend who was in camp at this time offered to replace a book because he had time to put it back," says Sanchez. "But Laz didn't want to, he said that it's part of the race, so I had to deal with that."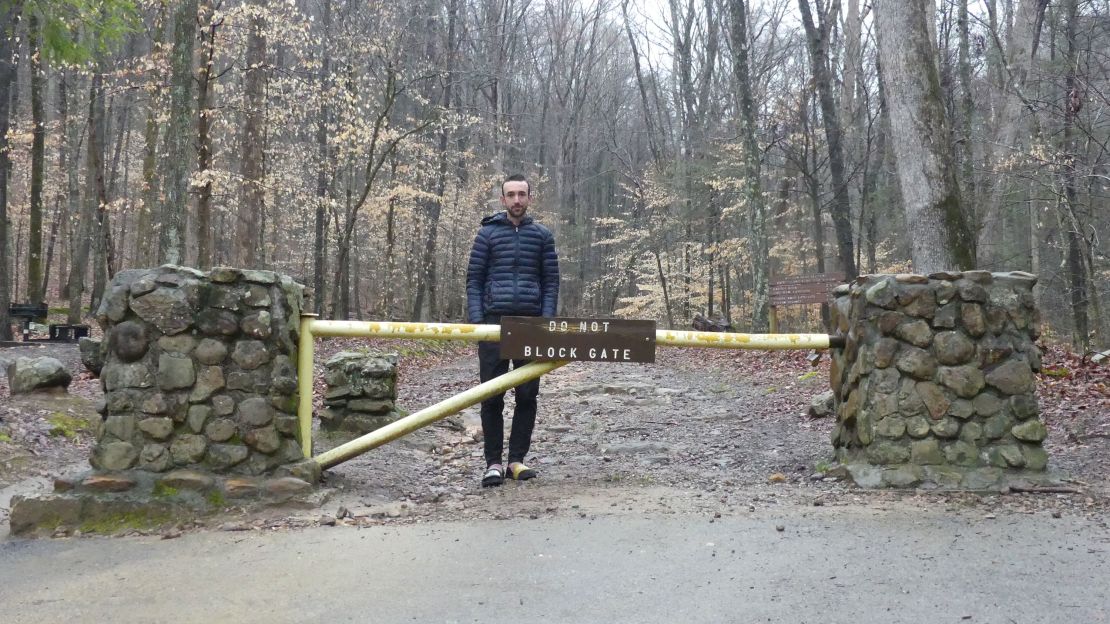 Staving off sleep deprivation is another challenge of the Barkley. In the three days and two nights he was on the course, Sanchez slept for only 15 minutes – between the third and the fourth loops after 33 hours of running.
"The second night I had a bit of a struggle," he says. "I was feeling dizzy, I was not seeing right on the trail, I was not walking straight anymore."
Desperate to find more energy, Sanchez swallowed caffeine tablets, took on more food and water, and even tried screaming into the woods in an effort to reinvigorate himself.
His race fuel consisted mainly of cheeseburgers – "it was such an amazing lot of calories going in – I enjoyed eating that," says Sanchez – as well as candy, chocolate, cookie dough, cheese and fruit.
A brief pause between each loop was also a chance to change his socks and shoes before returning to the course.
"It's like you start a new race," says Sanchez. "It's almost like the exhaustion goes away and you start fresh again on a new loop. And new socks are very important to avoid blisters as well."
Preparing for the Barkley
This year's Barkley Marathons, for only the second time ever, had three finishers: Sanchez, American John Kelly, who also completed all five loops in 2017, and Belgian Karel Sabbe, who finished just six-and-a-half minutes inside the 60-hour cutoff.
For Sanchez, just to be able to compete in the Barkley, let alone finish the race, was to fulfill an ambition he had held for many years.