Three months may have passed since Argentina lifted the World Cup trophy in Qatar, but celebrations in the South American nation show no signs of abating.
The Argentine national team is preparing to play two friendlies at home to Panama and Curaçao over the next six days, though the soccer itself is likely be little more than a footnote.
It is the first time since those wild scenes in Buenos Aires in the days after the World Cup that Argentina's heroes have returned home and much has been planned for what is essentially an extended trophy parade.
Thursday's match against Panama has been extended into a daylong celebration extravaganza, with festivities commencing at 4 p.m. and likely lasting well into the night.
There will be DJs and bands playing before and after the match – which gets underway at 8.30 p.m. – as well as during half time, according to the Argentina Football Association website.
Prior to kick off, a new film – 'La Scaloneta' – about head coach Lionel Scaloni will debut, before a stadium singalong to 'Muchachos,' the rewritten 2003 hit song that became Argentina's unofficial anthem during the World Cup, takes place.
Argentine singer Ariel Ardit will then lead the pre-match national anthem.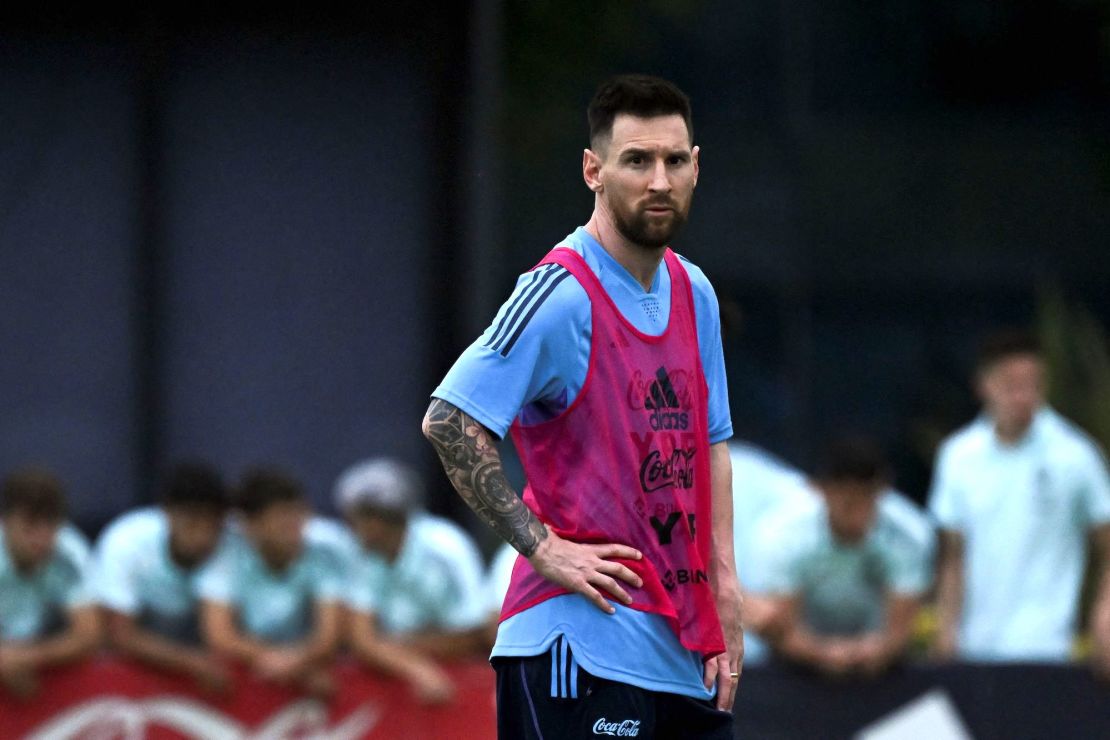 After the match, the team will parade the World Cup trophy around River Plate's iconic El Monumental in Buenos Aires, before Argentine band La K'onga performs to end the night. More than 1.5 million ticket requests were made for the game, according to ESPN.
Argentina, understandably, is at fever pitch.
Videos circulating on social media earlier this week show a throng of fans – hundreds would be a conservative estimate – outside of a restaurant where national team captain and talisman Lionel Messi was eating.
The entire road was densely packed, save for a small passage made for Messi and his car. Many fans reached out as he left the establishment, attempting to touch their idol as a beaming Messi made his way through a small path carved out by police.
The national team will then take the World Cup trophy to Santiago del Estero in northern Argentina, where it will play against Curaçao at the Estadio Único Madre de Ciudades on Tuesday.