Russia unleashed a wave of deadly attacks on towns and cities across Ukraine on Wednesday as Chinese leader Xi Jinping departed from Moscow following talks with President Vladimir Putin.
Xi left Russia's capital pledging to deepen ties with Putin but the meetings failed to achieve a breakthrough on Ukraine.
As Xi flew back to Beijing, Russia's military launched a barrage of strikes with Iran-made Shahed drones on Ukraine's Kyiv region, killing at least nine people, according to Ukrainian authorities. Andrii Niebytov, the Kyiv region's police chief, said seven others were injured when a drone struck a dormitory building in the town of Rzhyshchiv.
In the southeastern city of Zaporizhzhia, at least one person was killed and 34 injured – including two children – after Russian missiles hit apartment blocks, in what has been described as a "deliberate strike" to "kill civilians," according to senior Ukrainian official and presidential adviser Mykhailo Podolyak.
Video of the attack shows an explosion blasting through the side of two nine-story residential buildings.
The Ukrainian prosecutor's office said in a statement at least six missiles hit the city, causing extensive damage.
"One of the missiles hit between two high-rise buildings, partially destroying apartments and balconies, damaging roofs and breaking windows," the statement said. "The blast wave and debris also damaged other nearby residential buildings, cars and other civilian infrastructure in the city."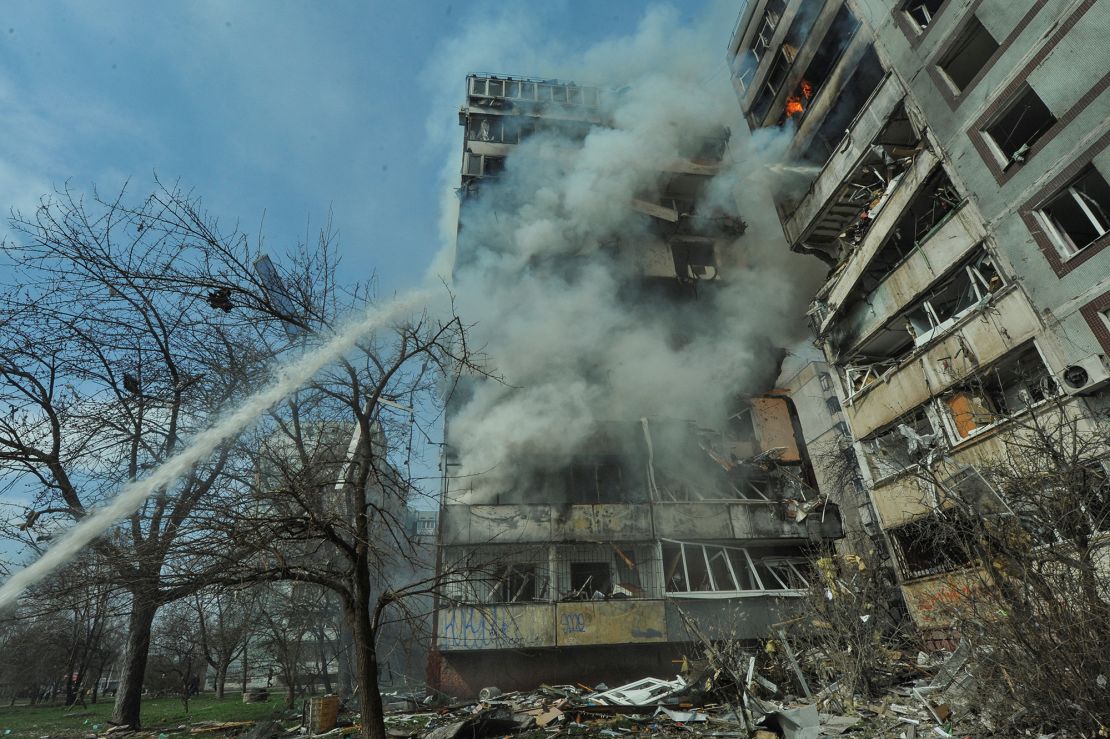 'We are not afraid'
Student Kyrylo Chorniy, 20, was inside the apartment block just meters from where the blast struck.
Using a torch to point out his apartment, he told CNN outside the complex that he "heard an explosion and saw a fire."
Inside, all the windows are blown out. Chorniy said his father was standing by a window when the explosion happened and narrowly avoided being killed. Still, Chorniy and his parents say they will not be forced out of their home.
"We are mostly angry. We are not afraid. Why would we be? It is our home," he said. "I will sleep at my bed. My parents will sleep at their beds. It will be a little bit cold because we don't have windows but we are not going anywhere."
Ukrainian President Volodymyr Zelensky called the attack "bestial savagery" on social media app Telegram and later said the wave of Russian strikes Wednesday would be met with a reply from Ukraine.
"All Russian strikes will receive a military, political, and legal response," he said. "Russia will lose this war."
The Biden administration on Wednesday stopped short of accusing Russia of targeting civilians with missile strikes in Zaporizhzhia but said it "certainly" is consistent with previous such attacks.
"It's obviously right out of the Russian playbook to target civilian infrastructure and to show no regard for avoiding the targeting of civilians," said John Kirby, National Security Council coordinator for strategic communications.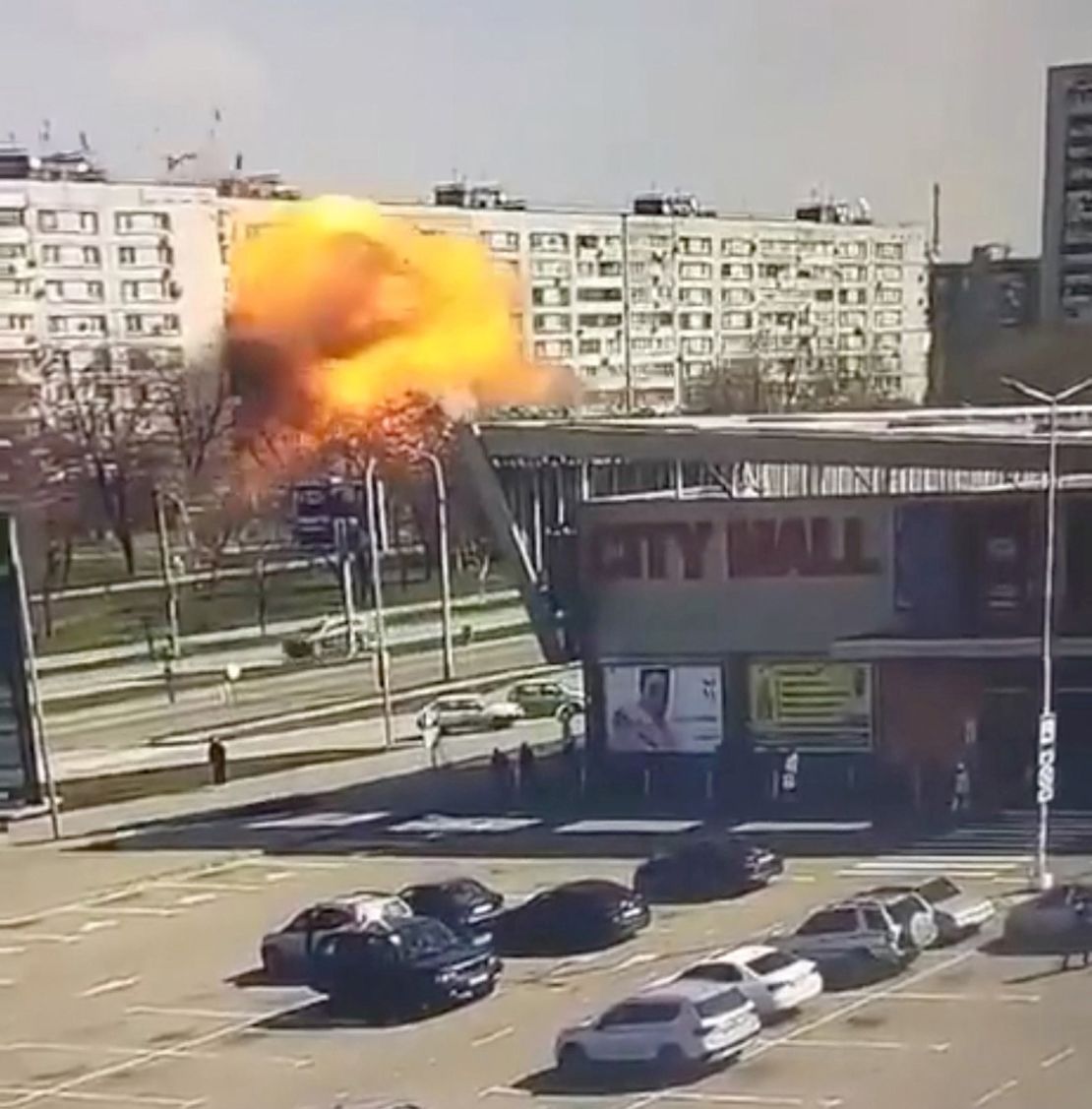 Zelensky visits front lines
Ukraine's air force said Wednesday's attacks involved a volley of 21 drones that were launched against Ukraine from the north, of which it shot down 16.
The strikes came as Zelensky made an unannounced visit to Ukrainian troops on the front lines in the eastern Donbas region, where some of the fiercest fighting is raging with Russian forces.
Video from the Ukrainian Presidential Office shows Zelensky awarding medals to soldiers in Kharkiv and visiting wounded servicemen at a hospital near the front lines in the Donetsk region.
Some of the injured helped defend the city of Bakhmut in a months-long battle to deter Russian troops from the strategic city. According to the Ukrainian military, Moscow's forces are expending large numbers of men trying to re-take Bakhmut and the offensive capacity of Russian troops in and around the city is diminishing.
"It is distressing to look at the cities of Donbas, to which Russia has brought terrible suffering and ruin," Zelensky said in his nightly address Wednesday.
"Right there, in Donbas, in the Kharkiv region – wherever Russian evil has come, it is obvious that the terrorist state cannot be stopped by anything other than one thing – our victory."
One of the Ukrainian military's top generals, Oleksandr Syrskyi, on Thursday said Russian forces in Bakhmut are becoming depleted which will allow his country's soldiers to go on the offensive "very soon."
"[Russians] are losing significant forces [in Bakhmut] and are running out of energy," he said in a telegram post Thursday. "Very soon, we will take advantage of this opportunity."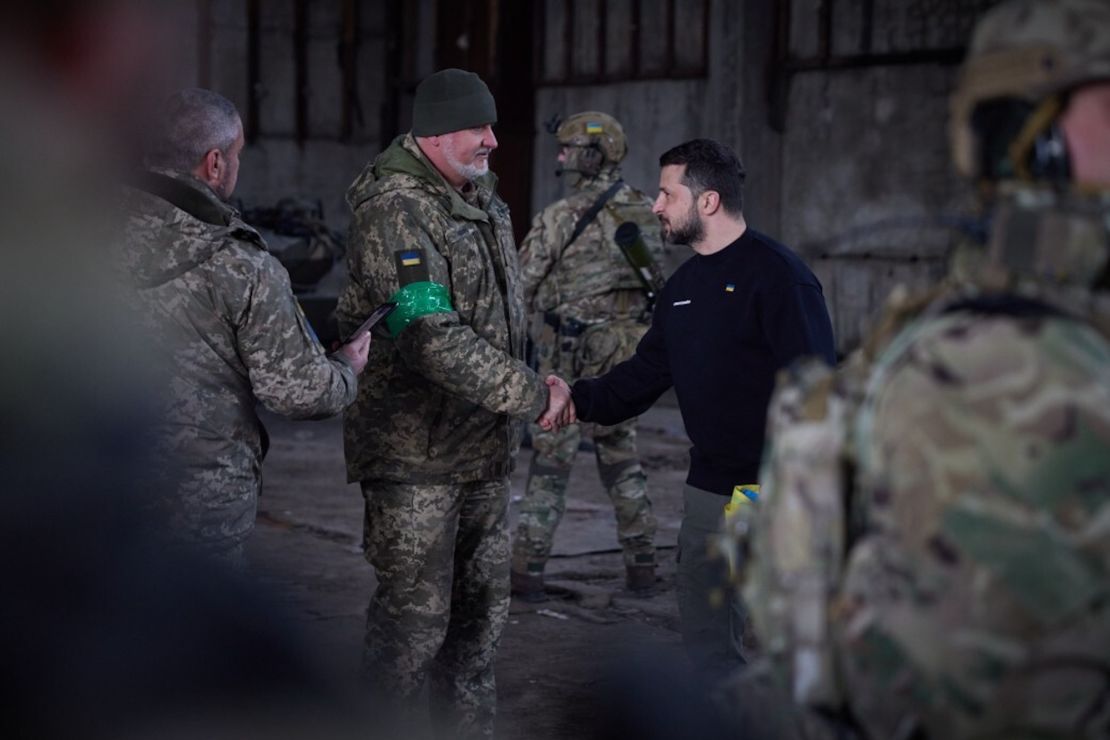 Xi's trip fails to create path to peace
Wednesday's wave of attacks in Ukraine came as Putin wrapped up hosting his Chinese counterpart in Moscow following a three-day state visit billed by Beijing as a peace mission, but which failed to achieve any breakthrough on resolving the conflict.
Both leaders called for the cessation of actions that "increase tensions" and "prolong" the war, according to their joint statement released by China's Foreign Ministry. The statement did not acknowledge that Russia's invasion and military assault were the cause of ongoing violence and the humanitarian crisis in Ukraine.
In recent weeks, China had appeared to posi