Donald Trump's Republican allies in the House are doing what the former president taught them to do – use government power to try to keep his legal threats at bay.
After Trump warned he could be arrested, his allies have been using their new House majority to demand Manhattan District Attorney Alvin Bragg's testimony and seek to thwart his investigation relating to an alleged hush money payment to an adult film star before the 2016 election. It looks like an extraordinary attempt to influence an open grand jury investigation.
In fact, the House GOP appears to be using the exact same tactic they accuse the Biden administration, Bragg and any other investigators on Trump's trail of employing – weaponizing the powers of government to advance a partisan political end.
Yet there are also sufficient doubts about a possible prosecution assembled by Bragg – and the unusual nature of potential charges relating to business and electoral law violations – to fuel questions from nonpartisan legal experts about the case perhaps not living up to its billing. This is an especially fateful issue given the gravity of any potential case against a former president.
Trump's calls for protests, meanwhile, have authorities on edge in New York, where security cameras and barricades have been erected, and in Washington amid painful flashbacks to his incitement of violence to further his personal and political ends on January 6, 2021.
Then there is the growing circus atmosphere around this drama, which was fueled by Trump's weekend prediction that he'd be arrested on Tuesday. A source close to Trump's legal team told CNN on Monday that they do not have any guidance on the timing of a potential indictment beyond that they been told by the DA that nothing is expected Tuesday. While an indictment could happen as soon as this week, it is more likely that any potential court appearance by the former president would not occur before next week, a senior law enforcement official familiar with the ongoing discussions about security told CNN. Such a scenario would only allow tensions to reach a boiling point at a moment when the impression has returned that politics revolves around Trump in a wild vortex.
On Monday, for instance, there was intense scrutiny around a courthouse in New York where one witness delivered testimony that might have been potentially helpful to Trump. And an ugly spat broke out between Trump and his potential top rival in the GOP nominating race, Ron DeSantis. The Florida governor took a jab at his one-time mentor by suggesting he didn't know anything about "paying hush money to a porn star to secure silence over some type of alleged affair," while also condemning what he said were political prosecutions. Trump responded with a vicious counter-attack full of unsubstantiated innuendo about his rival's private life, which previewed a potentially nasty GOP primary campaign and hinted at the ex-president's fury over what he sees as disloyalty from DeSantis.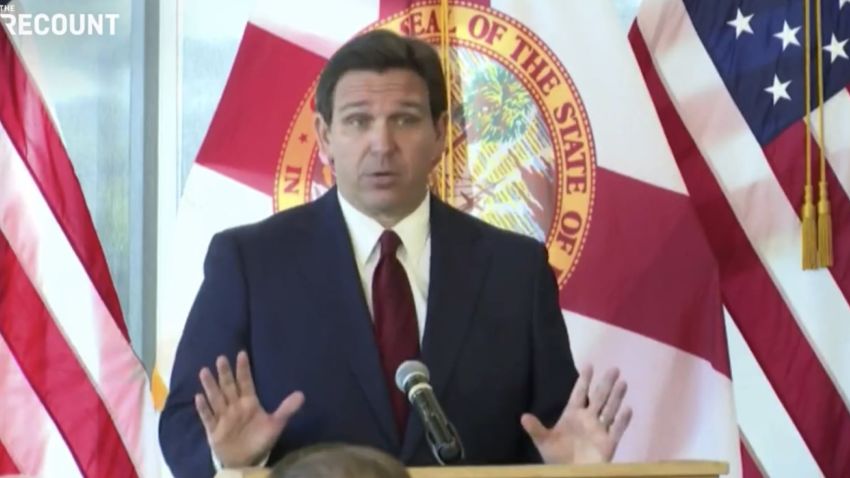 Ron DeSantis takes a shot at Trump, drawing laughter
Hanging over everything is the mind-bending possibility that, for the first time ever, a former president could be indicted. And because he's running for the White House again, any indictment almost certainly means yet another US election will be tarnished by his claims of plots against him and his followers.
House Republicans advance Trump's playbook
The strategy of House Republicans is familiar. Trump has long launched fierce and preemptive attacks on institutions, in government or the law, that seek to hold him to account as he's tried to blur clarity about his conduct or culpability and ignite a political storm that taints their conclusions in advance.
But with their campaign against Bragg, House Republicans are taking Trump's method a step further.
"It's a political play," House Speaker Kevin McCarthy, whose job may depend on Trump's continued political patronage, said on Monday, insisting that it was perfectly acceptable for the ex-president's allies to publicly lambast a prosecutor as he conducts his work. Or as the California Republican put it, House committees have the right to ask questions.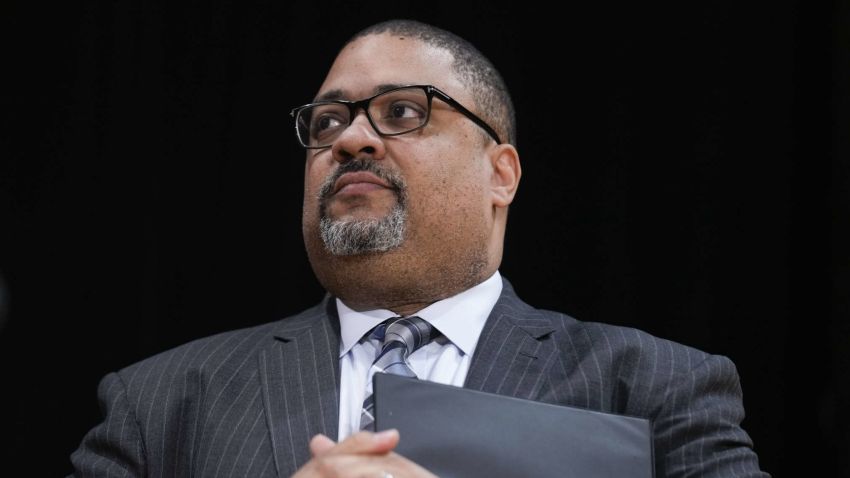 Meet Manhattan's DA who may become first prosecutor to indict a former US president
One of the key principles that could be at play in any indictment is the idea that everyone, even a former president, is equal under the law. But any prosecution would also have to rebut arguments that Trump was being targeted simply because of who he is and was therefore not getting fair treatment. McCarthy tried to move the debate over the case onto this ground in an exchange with CNN's Manu Raju on Tuesday.
"I do get concerned when I look out there, and I see justice not being equal to others, especially in the history of where we are," he said. "And the tough part is with a local DA playing in presidential politics, if that starts right there, don't you think it'll happen across the country?"
But the use of government power to advance political ends appears to mirror exactly the behavior Republicans, in their new subcommittee on the weaponization of the federal government, are accusing the FBI, the Justice Department and other government agencies of.
House Judiciary Chairman Jim Jordan warned of the Manhattan investigation: "It's obvious that this is a sham, and something that we want to know – were federal funds involved?" The Ohio Republican also told CNN's Manu Raju: "We don't think President Trump broke the law at all."
Jordan and two other House chairmen demanded testimony from Bragg and accused him of an "unprecedented abuse of prosecutorial authority."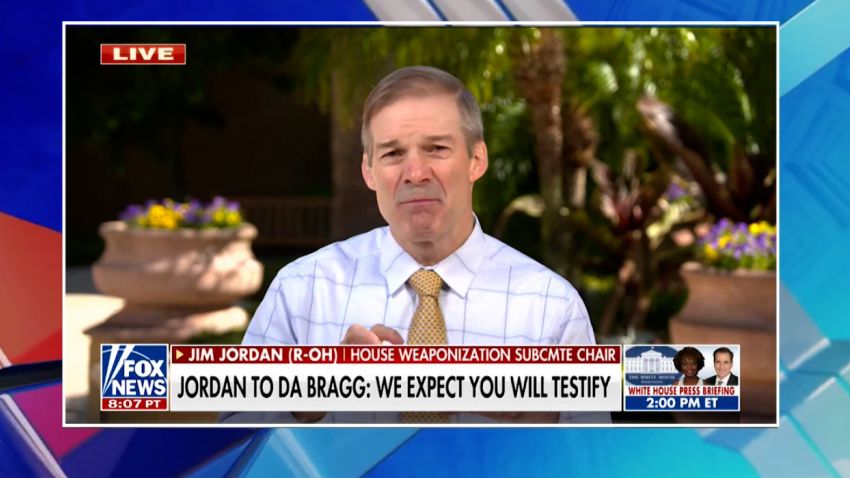 'You've got to be kidding me': Rep. Jordan criticizes Manhattan DA
But Bragg's spokesperson insisted: "We will not be intimidated by attempts to undermine the justice process, nor will we let baseless accusations deter us from fairly applying the law." The spokeperson's statement also rebutted Republican claims that Bragg has ignored violent crime in New York in his zeal to find a pretext to prosecute Trump in order to fulfill a political vendetta.
Republicans, along with every other American, do not know exactly what the evidence against Trump might be other than hints contained in media accounts and a previous case involving his ex-lawyer – Michael Cohen, a pivotal witness in the current matter – who was previously sent to jail for for tax fraud, making false statements to Congress and violating campaign finance laws.
In an ideal world, someone who is indicted, as Trump could be in the coming days, has the opportunity to disprove a case they say is unfair and not supported by the evidence. But Trump and his allies are not waiting for that moment, and in the process, are offering a preview of the months of deepening political turmoil that a prosecution could entail – not just in Manhattan but in multiple other investigations against him. Those probes into his role in the run up to the Capitol insurrection, his attempt to overturn the result of the 2020 election in Georgia and his handling of classified documents could have far greater constitutional implications than the Bragg case.
CNN reported on Monday, for instance, that Atlanta-area prosecutors are considering bringing racketeering and conspiracy charges in connection with Trump's election stealing effort in the Peach State, citing a source with knowledge of the investigation.
Their work, the source said, underscores the belief that the push to help Trump was not just a grassroots effort that originated inside the state.
Concerns about a potential case
The Republican assault on efforts to hold Trump accountable is a throwback to the constantly shattered norms and conventions that were a daily drumbeat when the twice-impeached Trump was in office.
Yet a feeling of uncertainty is also being exacerbated by a potential case against him that some legal experts warn is far from a sure-fire winner in court. The consequences of a failed prosecution against a former president would be profound and may deepen the country's political polarization. Such a miss would also certainly be used by Trump and his allies to further the conceit that every attempt to hold him responsible for his outlandish behavior is nakedly partisan and unjustified.
Some legal experts have raised concerns about why a previous prosecutor did not choose to pursue the case against Trump over an alleged $130,000 payment to adult film star Stormy Daniels, and have pointed to the fact that the matter stems from an election that is now more than six years past.
"My big question in the New York case is what has changed?" CNN legal analyst Carrie Cordero told Wolf Blitzer on the "Situation Room" on Monday. "The facts of this case, going on almost seven years now, are really stale. And so the big question that I have with respect to New York is what has changed more recently in the past year or so that has gotten it to this point?"
The possible theory of a case against Trump is also causing some concerns to onlookers outside the bubble of the grand jury and DA's office. The ex-president could be charged with a misdemeanor over allegedly improper classification in business records of a payment to Daniels, although hush money payments themselves aren't illegal. The charges could rise to a felony if it could be proven that Trump tried to cover up the payment in order to commit another crime, which in this case could be a violation of campaign finance laws. Trump has previously denied knowledge of the payment.
This is a complicated legal narrative that might convince a jury but could also be a tricky sell in the wider fight for public opinion in such a highly political case.
Another potential question about the credibility of a possible prosecution is the extent to which it would rely on Trump's former lawyer, Michael Cohen, who was a central player in the Daniels matter but has a long record of falsehoods.
In a new wrinkle in the grand jury's apparent endgame on Monday, Robert Costello, an attorney who has previously represented Trump allies like Steve Bannon and Rudy Giuliani, testified before for nearly three hours after appearing at the request of Trump's legal team.
Costello was expected to offer evidence that contradicts testimony provided by Cohen, who admitted to paying $130,000 to Daniels to stop her from going public about an alleged affair with the former president. Trump has denied the affair.
"I've listened to Michael Cohen stand in front of the courthouse and say things that are directly contrary to what he said to us," Costello said after an appearance that led some experts to question whether his testimony could influence any grand jury vote on a possible indictment.
The idea that a case would be made solely on Cohen's word, without considerable corroborating evidence, seems unlikely. But there is much about this grave matter that the rest of the country doesn't yet understand.
That is not, however, quelling the storm that has accompanied Trump's return to political center stage, which could reach hurricane strength in the days ahead.