The family of a Black man found dead in Mississippi last year is calling for a more thorough investigation into his disappearance and death, alleging he was murdered after he told his mother he was being followed by White men in trucks.
"What we have is a Mississippi lynching," Benjamin Crump, a high-profile civil rights attorney and lawyer for Rasheem Carter's family, said at a news conference Monday. Crump told reporters an autopsy by the state medical examiner's office found Carter's body had been "dismembered." The autopsy did not specify dismemberment, but noted the remains contained about two dozen bones as well as smaller bone fragments that were found across two acres.
That autopsy also noted evidence that Carter's remains had been scavenged by animals, according to a copy obtained by CNN. The condition of Carter's remains meant the state medical examiner could not reasonably determine a cause of death, the Mississippi Bureau of Investigation said in a statement.
Crump on Monday called on the US Department of Justice to open a federal investigation into Carter's death – something Smith County Sheriff Joel Houston, whose office is the lead investigative agency, told CNN he would welcome.
The investigation, he said, remains ongoing, but authorities have so far not found evidence to corroborate the allegation that he was being followed.
"To this date, we do not have evidence of foul play but everything is on the table," Houston told CNN. "Until we turn over every stone, it's still an open investigation."
Here's what we know about Carter, his death and the investigation so far.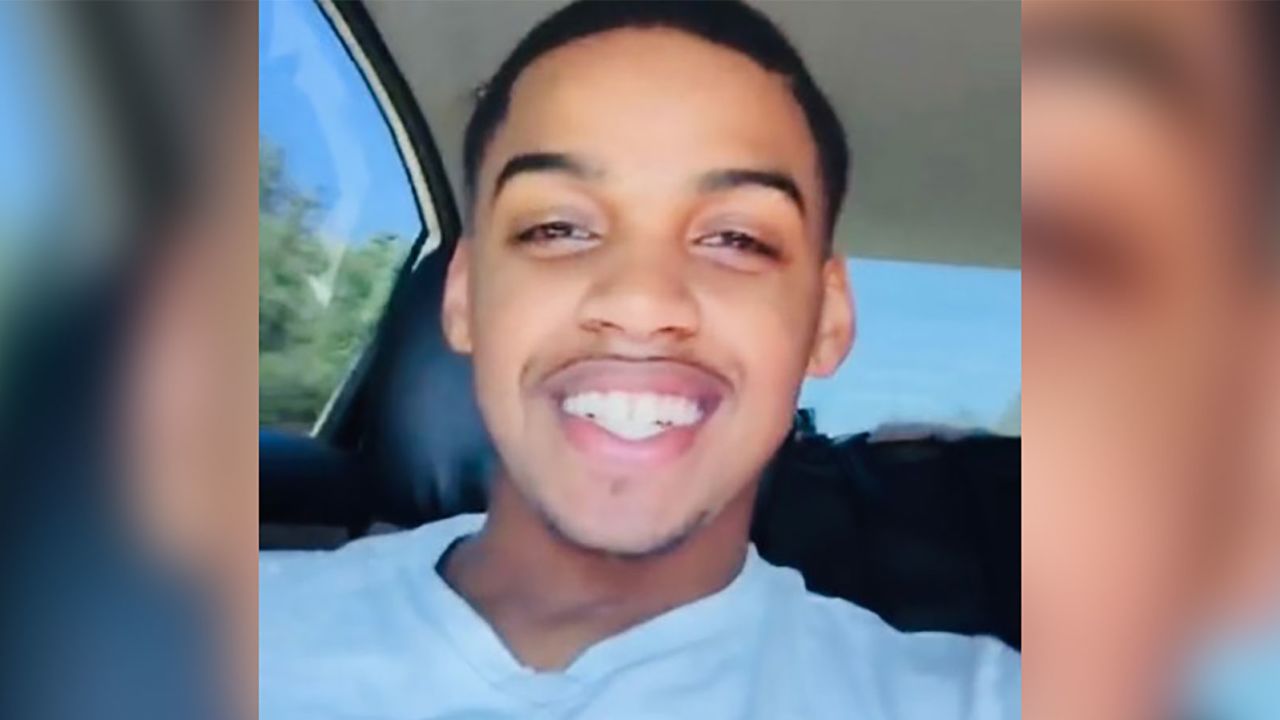 His body was found a month after he went missing
Carter – the father of a 7-year-old girl and known around his community in Jefferson County for being an excellent cook – was reported missing in early October, according to a news release at the time from the City of Laurel, Mississippi, Police Department. He was last seen October 2 at a Super 8 motel, the release said.
His remains were found a month later, per the Smith County Sheriff's Office, in a wooded area just south of Taylorsville, a town around 20 miles west of Laurel in the state's southeastern quadrant.
"At this time, we have no reason to believe foul play was involved, but the case is still under investigation," the sheriff's office said in a Facebook post, which was later edited to stress the investigation was still ongoing.
The state medical examiner's office could determine neither a cause nor manner of death, according to a report detailing the findings. Those records describe Carter's remains – which it said were found over approximately 2 acres – as "partial" and "incomplete," and said they were "characterized by advanced decomposition."
There was no "readily visible evidence of traumatic injury occurring at or around the time of death," the report said, but it noted several fractures. It also noted evidence of "animal activity."
Carter's family remains suspicious
Carter's family is skeptical and believes he may have been targeted before his death.
At Monday's news conference, his mother read a text message she received from her son on October 1, indicating he believed there were people who wanted to kill him.
At some point, Tiffany Carter said, "My son told me there was three truckloads of White guys trying to kill him." She told him to go to the police, she said, but alleged that authorities did not help him when he asked for their help.
Crump also told reporters that, sometime after Carter went missing but before his remains were found, someone used or attempted to use his credit card.
"It shouldn't have to be this difficult for this broken-hearted mother to get answers," said Crump, who has represented numerous families of Black people killed by police and others, including those of George Floyd, Breonna Taylor and Ahmaud Arbery.
What investigators are saying
In an interview, Sheriff Houston told CNN the claims Carter was being followed have not been borne out by evidence.
"There have been some allegations that were made indicating that he was being chased by some other people," Houston said. "But there's no evidence indicating that he was being pursued by anyone."
"Of course, we've got to determine what took place – what, you know, caused the death," Houston added. "The autopsy was inconclusive when it comes to the cause of death, so that wasn't necessarily helpful with anything."
Houston countered other claims made Monday, saying allegations that local police didn't help Carter were "rumors" he didn't care to address. Houston claimed, though, Carter was told he could stay at the police department's office until someone came to pick him up.
Regarding reports of the use of Carter's credit card after his disappearance, Houston said that appeared to be an error.
Carter's wallet was found in his jeans and contained both cash and his cards, including the credit card in question. His credit card records were subpoenaed, the sheriff said, and it was determined the last purchase with the card was made in August, weeks before he vanished. The report of the credit card being used was either errant reporting, Houston said, or due to a lag in paperwork.
As for what's next, Houston said investigators are waiting to receive information back from tech companies for additional evidence. "We have a lot of it but there's one or two more that will be very crucial to this investigation," Houston said, adding investigators want to retrace Carter's last steps.
What the family wants
Ultimately, Carter's family is seeking answers about the circumstances that led to his death.
"He was more than a son to me," Tiffany Carter said of her son in Monday's news conference. "He acted like my daddy, he acted like my best friend, my brother, my uncle. He was just a man that wanted to do what he had to do to make a difference in the lives of others."
Every day gets a little harder, she said, knowing she must continue without her son.
"And I just ask, I just ask that we get the justice that we need to get for my son," she said. "And I ask that God continue to give me the strength to fight this battle, even though it's challenging. I can't give up."