Michelle Yeoh's mom may not have been present in the Dolby Theater on Sunday to see her daughter win an Oscar but cameras were rolling as she watched the historic moment live in Malaysia.
In a video posted to Hype Malaysia's TikTok, the Oscar-winner's mom, Janet Yeoh, was seen sitting in a room full of dozens of people clutching her hands together in anticipation as presenter Jessica Chastain opened the envelope.
Once Chastain announced Michelle Yeoh won best actress for her role in "Everything Everywhere all at Once," a symphony of cheers erupted as Janet Yeoh embraced family and friends and wiped away tears of joy.
The reaction was particularly poignant given the star made history with her win by becoming the first woman of Asian descent to win the award, and she went on to dedicate the moment to her mom.
"She's 84, and I'm taking this home to her. She's watching right now in Malaysia with my family and friends," Michelle Yeoh said as she blew a kiss to the camera during her acceptance speech.
The star's ode to her mother felt fitting given the film at the center of the night's biggest wins and the number of victors who honored the role their mothers played in their success.
"Everything Everywhere All at Once" is a film about the importance of family and the dynamics of familial relationships, particularly between a mother and daughter (Stephanie Hsu).
The film took home seven Oscars on Sunday, including best picture.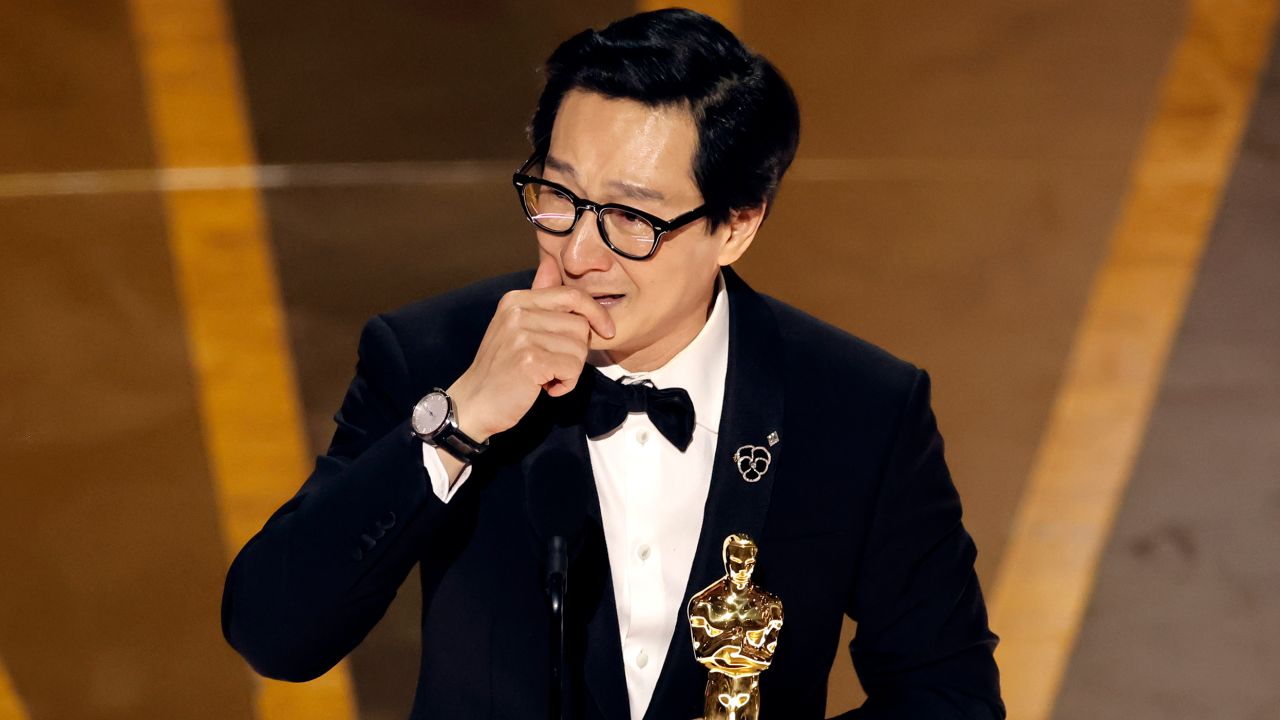 Ke Huy Quan, who won the award for best supporting actor for his role in "Everything Everywhere All at Once," also thanked his mom for the sacrifices she made during his acceptance speech. He spoke about spending a year in a refugee camp as a child and finding himself as an adult on Hollywood's biggest stage.
"They say stories like this only happen in the movies. I can't believe it's happening to me," Quan said, overcome with emotion.
When costume designer Ruth E. Carter became the first woman of color to win two Academy Awards on Sunday, she revealed in her speech that her mother recently died at the age of 101. Carter said her work on "Black Panther: Wakanda Forever" prepared her for the moment and dedicated the award to her late mom.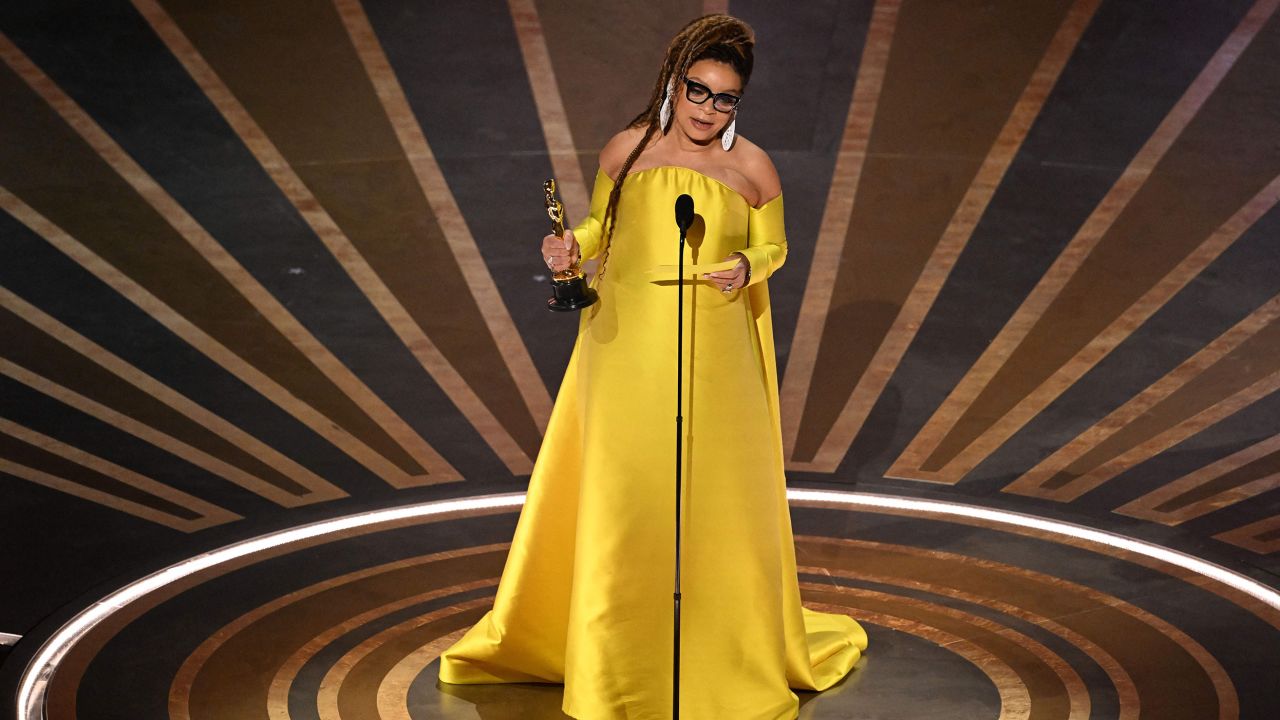 As Michelle Yeoh clutched her Oscar in the press room after winning her award, she perhaps summed up the night best, saying "This movie has helped to open hearts between families – whether it's husband and wife, daughters and mothers, daughters and fathers. But just simply family."
"We never give up on each other," she said.