"The Island Green" – three words that have struck fear into the hearts of even the most talented golfers.
A short, 125-yard par-three surrounded by water, TPC Sawgrass' iconic penultimate hole has drowned many a dream at The Players Championship for more than four decades.
On Thursday, Hayden Buckley had other ideas.
After making a steady start to his first round at the PGA Tour's flagship event, the American — having started from the 10th hole – teed up at the 17th at one-under par, tied for eighth.
One swing later, he was level for the lead.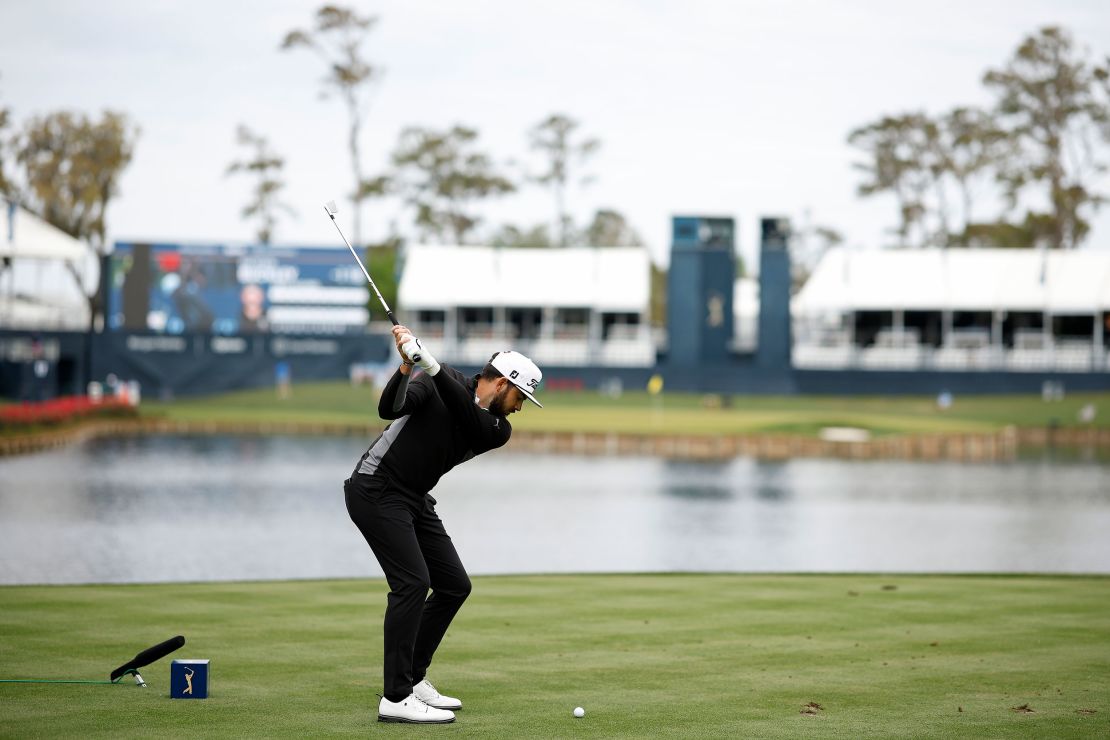 Using a pitching wedge, the 27-year-old had sent his ball sailing over the water and comfortably onto the green; his ball bouncing three times before settling and curling leisurely into the cup.
A rapturous crowd roared their delight as Buckley gleefully tossed his hat into the air before high-fiving his caddie, then playing partners Adam Long and Taylor Montgomery.
It marks only the 11th ace at the renowned hole in the 49-year history of The Players Championship, and the second in consecutive tournaments after Irish golfer Shane Lowry took the tally to double digits in last year's edition.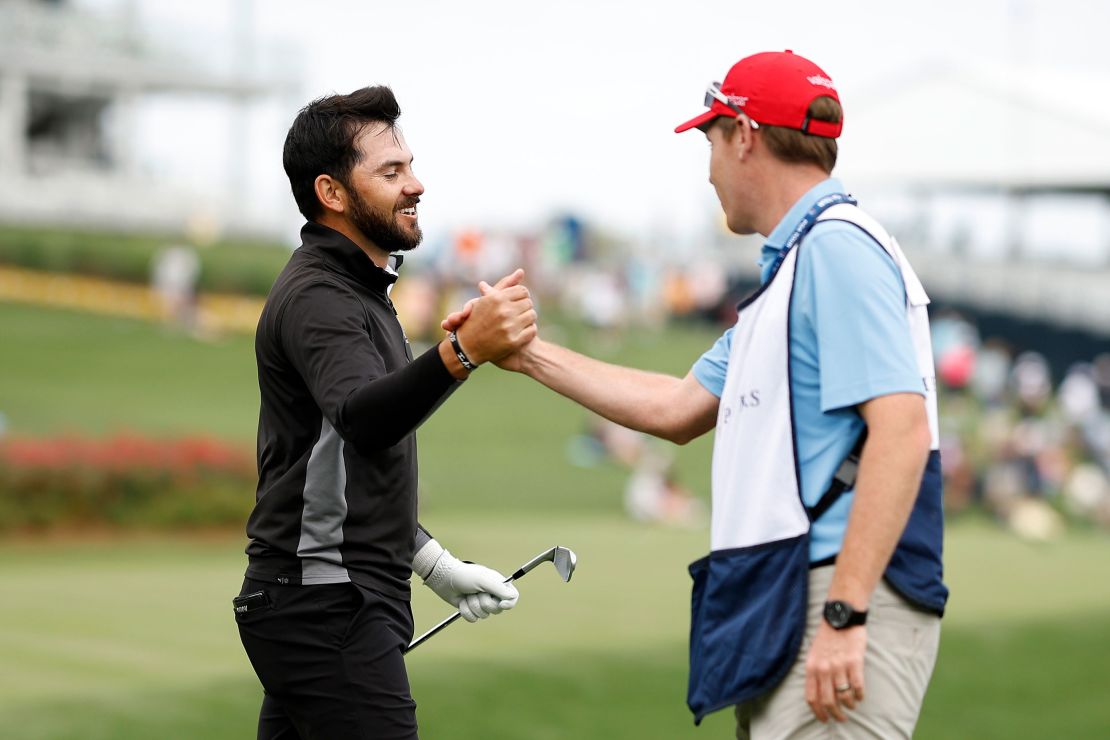 After a run of 14 years without a hole-in-one between 2002 and 2016, there have now been five aces at the 17th hole over the last eight editions of "the fifth major."
For Buckley, who arrived in Florida as world No. 107 and is chasing his first PGA Tour title, it marked the second hole-in-one of his PGA Tour career following his first at the Shriners Children's Open in 2021 – coincidentally, also at the 17th hole.
The fairytale continued as Buckley birdied the subsequent par-four, making him the first player on record at The Players Championship to follow up a hole-in-one at the 17th with a birdie at the 18th, according to the PGA Tour.
A second straight birdie after the turn lifted him to five-under, though this marked the high water mark of the American's round.
Six dropped shots – including two double bogeys at the 6th and 8th holes – saw him leave the course tied for 38th after carding a one-over 73.