The daughter of the Duke and Duchess of Sussex, Lilibet, has been christened, a spokesperson for the couple said Wednesday.
"I can confirm that Princess Lilibet Diana was christened on Friday, March 3 by the Archbishop of Los Angeles, the Rev John Taylor," they told CNN.
People magazine reported that Lilibet's parents invited King Charles, Queen Consort Camilla, Prince William and Catherine, Princess of Wales to the event but they did not attend.
This announcement marks the first time the title of princess has been used publicly for Lilibet. She is entitled to it under the usual protocol as a male-line grandchild of the monarch.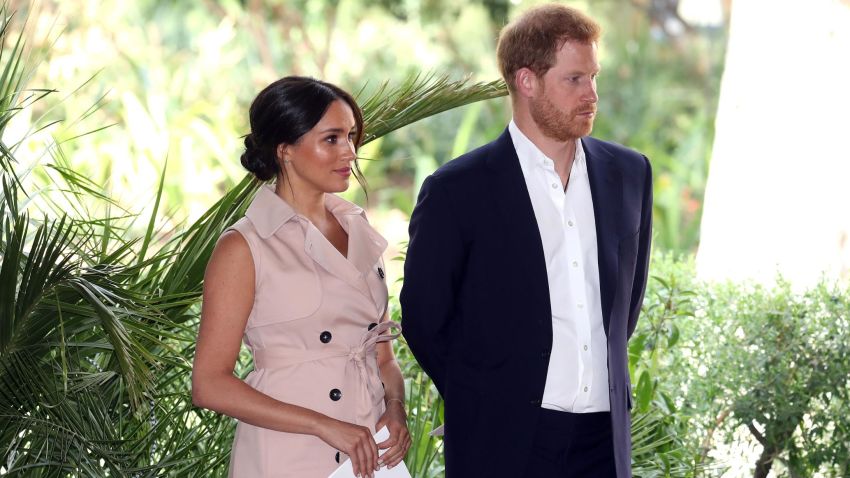 Foster: Harry and Meghan's new baby's name a nod to the Queen
When Lilibet was born in June 2021, her great-grandmother, Queen Elizabeth II, was still on the throne. It was only when her grandfather, Charles, became monarch that she became entitled to be known as princess.
Although the Buckingham Palace website currently doesn't reflect this, a source told CNN that the site will be updated in due course.
Correction: The headline on this story, which originally stated that the christening took place in Los Angeles, has been updated. The Sussexes' spokesperson confirmed the christening was carried out by the Archbishop of Los Angeles but did not give a location.
Sign up to CNN's Royal News, a weekly dispatch bringing you the inside track on the royal family, what they are up to in public and what's happening behind palace walls.