Max Verstappen cruised to victory at the Bahrain Grand Prix on Sunday, stamping his authority on the season in the opening race.
After winning his second consecutive world championship in October 2022 with four races to spare and setting a record for the most race wins in a season, Verstappen began this weekend as the outright favorite.
And the Dutchman justified that tag in emphatic style, leading from start to finish as he won the Bahrain Grand Prix for the first time in his career.
It turned into a perfect evening for Red Bull as Sergio Perez finished in second place behind his teammate, while 41-year-old Fernando Alonso rolled back the years to finish third for Aston Martin and secure the 99th podium of his career.
Ferrari's Charles Leclerc had been sitting in third with 16 laps remaining but a mechanical issue forced him out the race and a virtual safety car onto the track for a short time.
Mercedes' struggles show no signs of easing as Lewis Hamilton finished well off the podium places in fifth place, with teammate George Russell down in seventh.
"It was a very good first stint where I basically made my gap," Verstappen told Sky Sports in his post-race interview.
"From there it was just about looking after the tires because you never know what is going to happen later in the race, so we just wanted to make sure that we had the right tires and in good condition as well. I was also very happy to finally win here in Bahrain.
"I think we have a good race package, of course it will depend a bit race to race but we can definitely fight with this. Also a big thank you to the team, what they've done over the winter to give us such a quick race car again."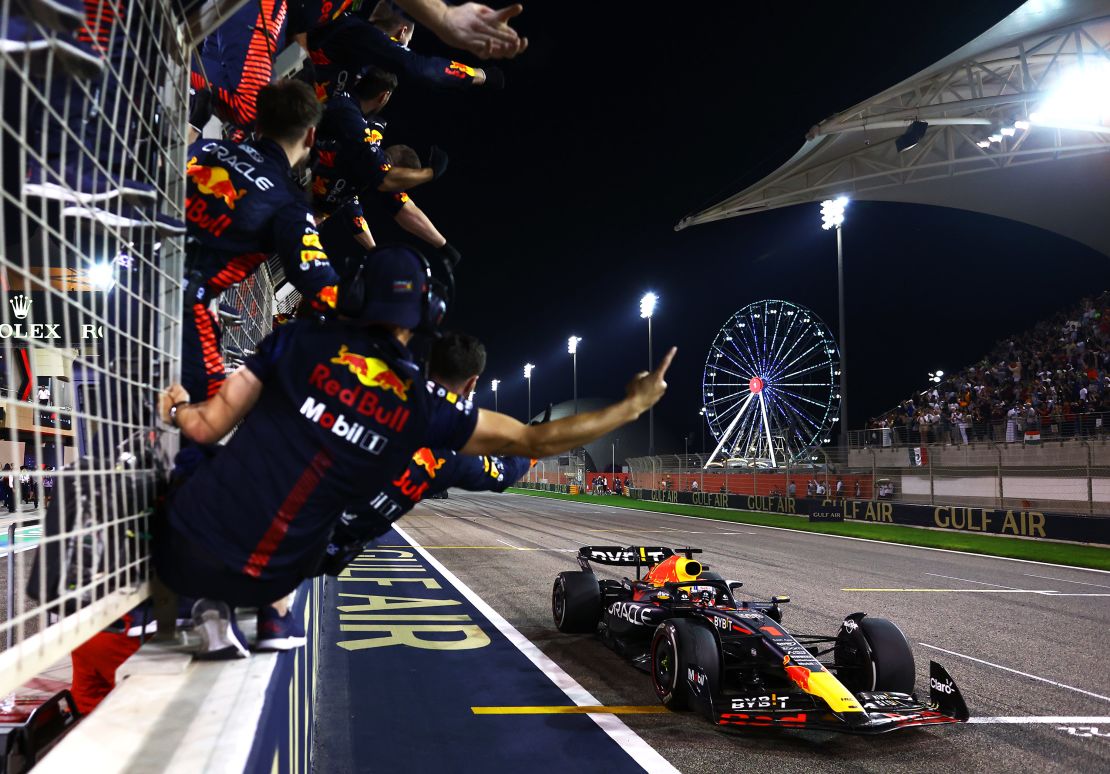 From his first acceleration, Verstappen started streaking away from the rest of the field, while Leclerc outmaneuvered Perez to move into second and split the two Red Bull cars.
After just 10 laps, Verstappen had already amassed a sizable advantage, which only continued to grow through the first wave of pit stops.
And Red Bull's evening only got better when Perez retook second place from Leclerc just before the race's halfway point.
Immediately behind them, Mercedes and Aston Martin dueled for placings in the lower half of the top 10 with Russell, Hamilton, Alonso and Lance Stroll all exchanging places throughout the race.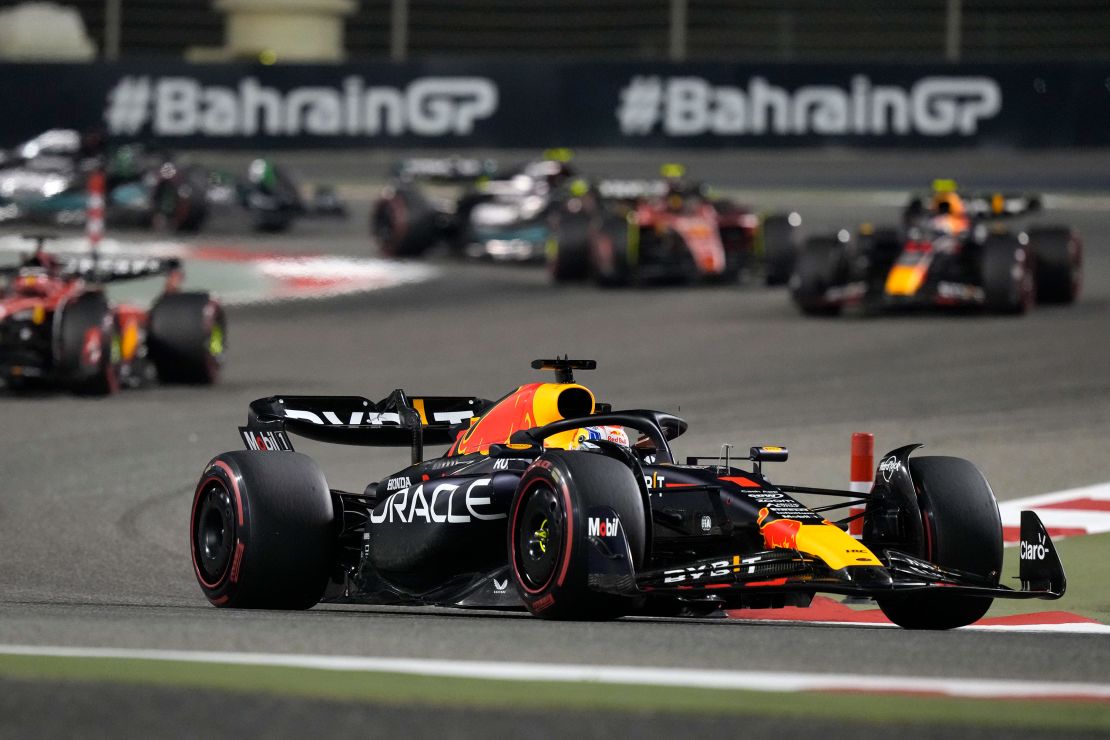 Alonso emerged from this tussle in the best position, poised to fight for the podium with Ferrari's Carlos Sainz once Leclerc was out of the race.
He used every ounce of his experience to eventually overtake his compatriot and secure a podium place which, before this week, had seemed unlikely.
"We know in Formula One, it's very difficult to overcome the gap to the top teams only in one winter," Alonso told CNN's Amanda Davies last month.
"So let's see if slowly during the season, we can make the car faster and faster. Let's start with being in the points.
"Every race try to lead this midfield and get closer to the top three teams. And if eventually we can be in the podium, if we can fight for wins or whatever it comes, you know, that will be a plus."