The team of Communist Party officials running China's economy is about to get a major makeover.
Party elites have just finalized nominations for key government positions ahead of the annual gathering of the National People's Congress, the country's rubber-stamp legislature, which starts on Sunday.
They include the four men tapped to manage the world's second biggest economy: Li Qiang as premier, Ding Xuexiang as executive vice premier, He Lifeng as vice premier and Zhu Hexin as the new central bank chief.
No women have occupied these key economic positions in Chinese leader Xi Jinping's administration.
All four are expected to be formally endorsed at the congress. The appointments are seen as part of Xi's attempt to strengthen the party's control over the country's economic institutions, where many Western-educated officials have long influenced policy making.
Unlike their predecessors, the four men, who are either close associates of Xi or connected to his trusted aides, haven't been educated in the West or are perceived to have little experience dealing with international financial organizations.
Now all eyes are on how they will help shape policy as the Chinese economy navigates a growing array of challenges, including sluggish consumption, rising unemployment, a downturn in the housing market, lack of business confidence, local governments' debt distress, an ageing population and increasing tension with the United States over technology sanctions.
The congress will set an economic growth target for this year that should be a considerable improvement on last year's anemic 3%, one of the weakest performances in decades, but which is likely to be a far cry from the pace of expansion China enjoyed before the pandemic. The new team will have to deliver the recovery.
Li Qiang
A former party boss of Shanghai who presided over the city's chaotic two-month lockdown, Li Qiang was named the country's No 2 party official after Xi during the leadership reshuffle in October.
That puts the 63-year-old in line to succeed Premier Li Keqiang when he steps down during the upcoming congress.
In China's political system, the premier is traditionally responsible for managing the economy, with several vice premiers supporting his work and taking charge of different issues.
Born in the eastern province of Zhejiang, Li started his career as a worker at an irrigation pumping station. He received his undergraduate education in agricultural mechanization at a college in the city of Ningbo and then worked his way up through the provincial bureaucracy.
His career took off after he served as Xi's de facto chief of staff when Xi was the party chief of Zhejiang province between 2002 and 2007.
Li would be the first premier since the Mao era not to have previously worked at the State Council, China's cabinet, as vice premier, analysts say.
It was Li's personal ties with Xi that appear to have clinched his promotion over more qualified candidates, Julian Evans-Pritchard, senior China economist at Capital Economics, said when Li was promoted last year.
But some analysts said his tenure in Shanghai, particularly before last year's Covid lockdown, pointed to a pragmatic, pro-business style.
During Li's time there, Tesla built its first gigafactory outside the United States in the city. Tesla has sole ownership of that factory, the first foreign automaker in China to wholly own its plant.
"China's business environment should turn more friendly, at least, in the coming two years" under Li, who is likely to support private companies and foreign investors, Citi analysts said in a research report.
In 2019, Li also oversaw the launch of China's Nasdaq-style stock market on the Shanghai stock exchange.
Ding Xuexiang
Xi's current chief of staff, Ding Xuexiang, may become the next executive vice premier, Nomura analysts said on Tuesday, citing their observations based on the ranking of the new Politburo Standing Committee.
That means the 60-year-old, who has never led a province or had much experience making economic policy, will likely carry overall responsibility for China's domestic economy, particularly the country's fiscal policy.
Born in the eastern province of Jiangsu, Ding studied metallurgy at the Northeastern Institute of Heavy Machinery. He began his career at the Shanghai Research Institute of Materials and spent 17 years there, rising from a researcher to deputy party chief.
He later joined the Communist Party's committee in Shanghai and served as a top aide to Xi when he spent about seven months in the city as party chief in 2007. In 2013, Ding moved to Beijing as Xi's personal secretary after Xi's promotion to the country's top job.
He Lifeng
Moreover, He Lifeng, who runs China's powerful National Development and Reform Commission, may be appointed as the next vice premier in charge of economic, financial and industrial affairs, Nomura analysts said.
The 68-year-old would succeed Vice Premier Liu He, who led China's negotiations with the United States during trade talks in 2018 and 2019. Liu is a Harvard-trained economist who has been called "a bridge between the East and West" by analysts.
He Lifeng, who received his undergraduate degree in finance from Xiamen University, has never studied overseas.
He is known for overseeing the construction of a massive state-led investment project billed as "China's Manhattan" in Tianjin, when he served as the city's senior official after the global financial crisis of 2008. The project has left a legacy of empty buildings, deserted skyscrapers and huge debt for the local government.
Zhu Hexin
Another key role to be confirmed during the congress is the governor of the People's Bank of China (PBOC), responsible for China's monetary policy and overseeing the financial system.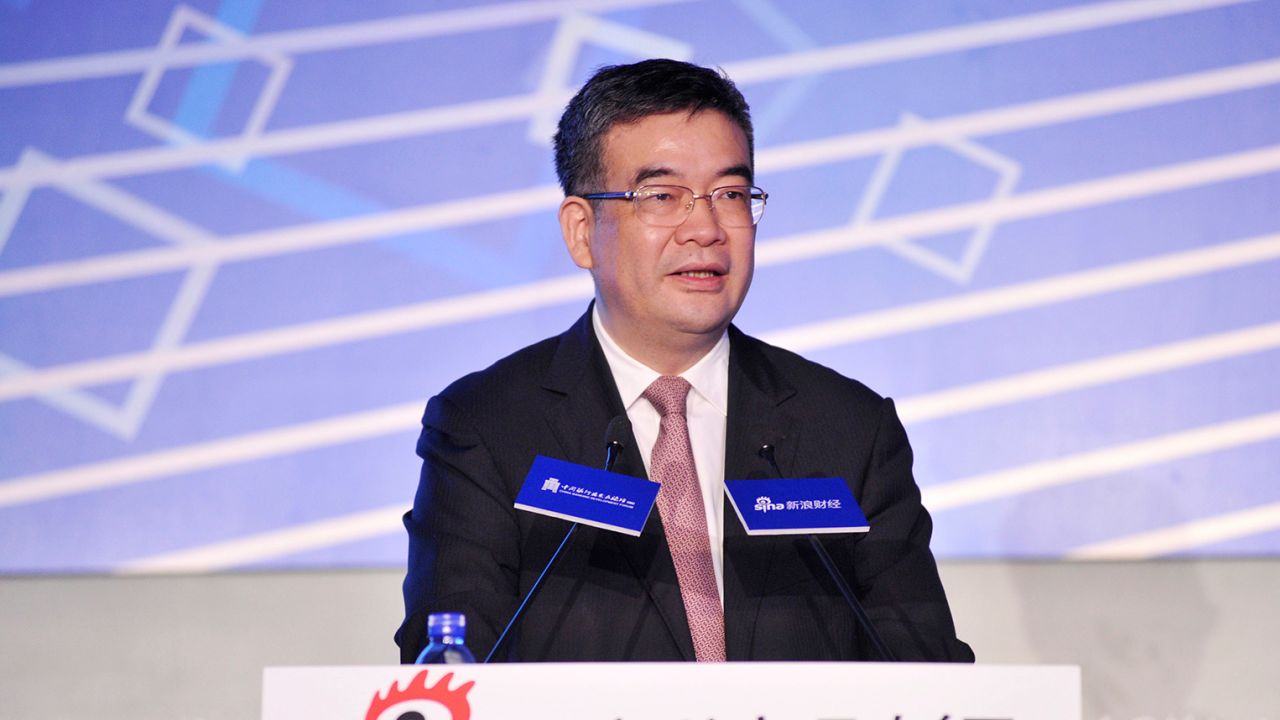 Zhu Hexin, chairman of China's state-owned financial conglomerate Citic Group, is the leading candidate to succeed US-educated economist Yi Gang as central bank governor, according to the Wall Street Journal.
Zhu, 55, has spent most of his career working at the Bank of Communications in the wealthy eastern province of Jiangsu. He also had a stint in Sichuan province, in the southwest, as the deputy governor between 2016 and 2018.
After that, he worked at the PBOC as a deputy governor for two years, before being transferred to Citic Group in 2022.
Unlike Yi, who has a doctorate in economics from the University of Illinois, Zhu has little overseas experience.
Meanwhile, He Lifeng may serve a concurrent role as the party secretary of the PBOC, which could increase political backing for the bank, but also erode its authority, the WSJ reported, citing unnamed sources.
Currently, Guo Shuqing, who heads China's banking and insurance regulator, serves a concurrent post as the party chief of the PBOC. Guo has also received some training in the West, attending Oxford University as a visiting scholar in the 1980s.
Xi's selection of top roles represents a leadership style that "prioritizes personal loyalties over competence and productive discourse," Sonja Opper, a professor at Bocconi University, previously told CNN in an interview.
"The risk is that China's leadership becomes isolated and loses sight of alternative, possibly better ways to approach the many challenges the country faces," she said.