A version of this story appeared in the February 24 edition of CNN's Royal News, a weekly dispatch bringing you the inside track on Britain's royal family. Sign up here.
Britain's King Charles has commended the people of Ukraine for showing "truly remarkable courage and resilience in the face of such human tragedy," in a message marking 12 months of conflict in the country.
"It has now been a year that the people of Ukraine have suffered unimaginably from an unprovoked full-scale attack on their nation," the monarch said in a statement Friday.
"They have shown truly remarkable courage and resilience in the face of such human tragedy. The world has watched in horror at all the unnecessary suffering inflicted upon Ukrainians, many of whom I have had the great pleasure of meeting here in the UK and, indeed, across the world, from Romania to Canada."
The King added that it was "heartening" to see the UK and its allies "doing everything possible to help at this most difficult time."
King Charles reaffirmed his support to Ukrainian President Volodymyr Zelensky, whom he met at Buckingham Palace earlier this month, and expressed his "personal support" for the people of Ukraine.
When Zelensky was in London in early February, he praised Britain for its steadfast support of his homeland in the year since Russia's unprovoked invasion. Standing in the historic surroundings of Westminster Hall – the oldest part of the Palace of Westminster, where the late Queen Elizabeth II lay in state a few months before – he namechecked former Prime Minister Boris Johnson, an early and steadfast supporter, and commended UK lawmakers for their "strong British character."
Earlier this week, King Charles visited an undisclosed location in southwest England where Ukrainian military recruits are being trained.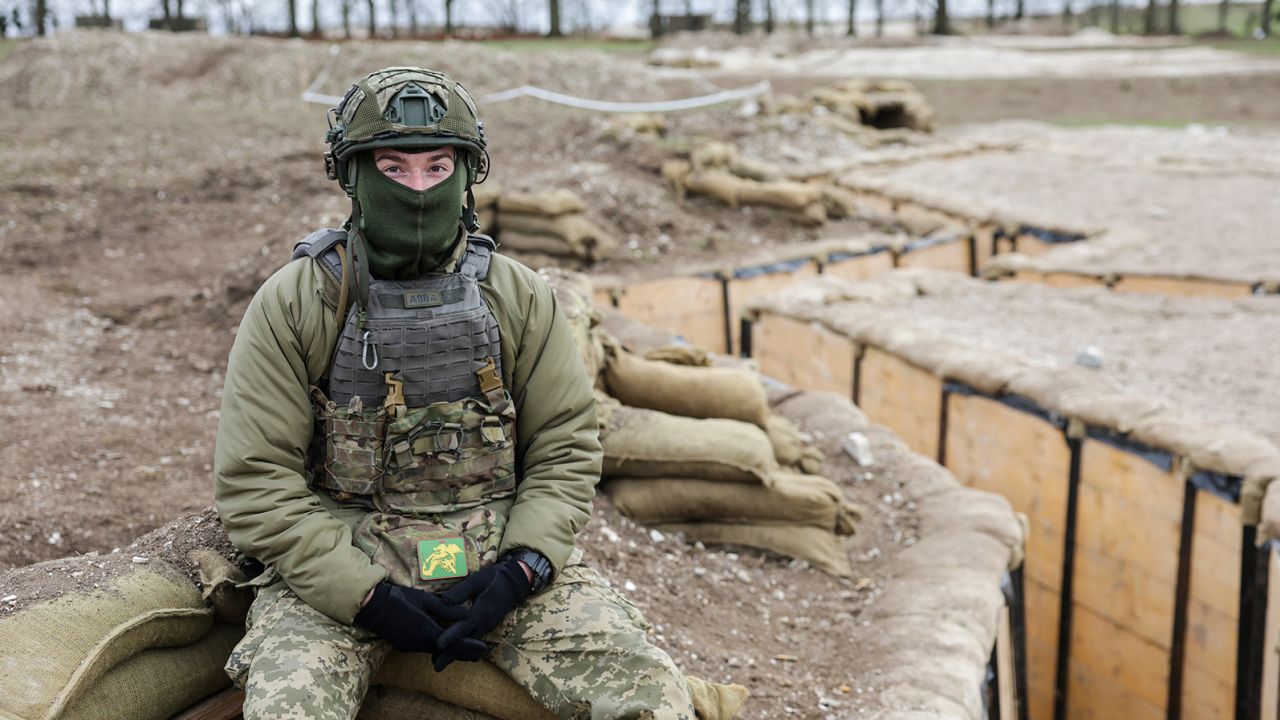 King Charles watched as the troops – many of them civilians with little to no military experience – were taught basic combat training as part of a five-week course delivered by the UK and international partner forces.
He viewed defensive training exercises, including a scenario where recruits stormed a trench amid a gun battle. Scenes reminiscent of World War I trench warfare have been commonplace in Ukraine over the past year.
The course, which has been in operation since last summer, is designed to provide recruits with hostile-environment training. Over 35 days, they learn basic fieldcraft, medical care, marksmanship, weapon handling, and awareness of the laws of armed conflict, among other subject areas.
"You are amazing, I don't know how you do it. I am full of admiration," the King said to a senior Ukrainian officer shortly after his arrival, UK news agency PA Media reported.
The British Army's Chief of General Staff, Gen. Patrick Sanders, accompanied the King during his visit and outlined the training being delivered. He later described the monarch's visit as "an honour" before adding that the international training effort had so far made 10,000 troops combat-ready.
A 32-year-old Ukrainian high school teacher, who volunteered to fight in the war, told PA: "We've been mostly digging trenches for now, how to defend a trench and counter attack and take it back.
"One of my favorite parts was the urban terrain which will be particularly useful for fighting in the Donbas (region of Ukraine). The hard fight there is mostly urban and we look forward to putting these skills to use and pushing the enemy back," he added.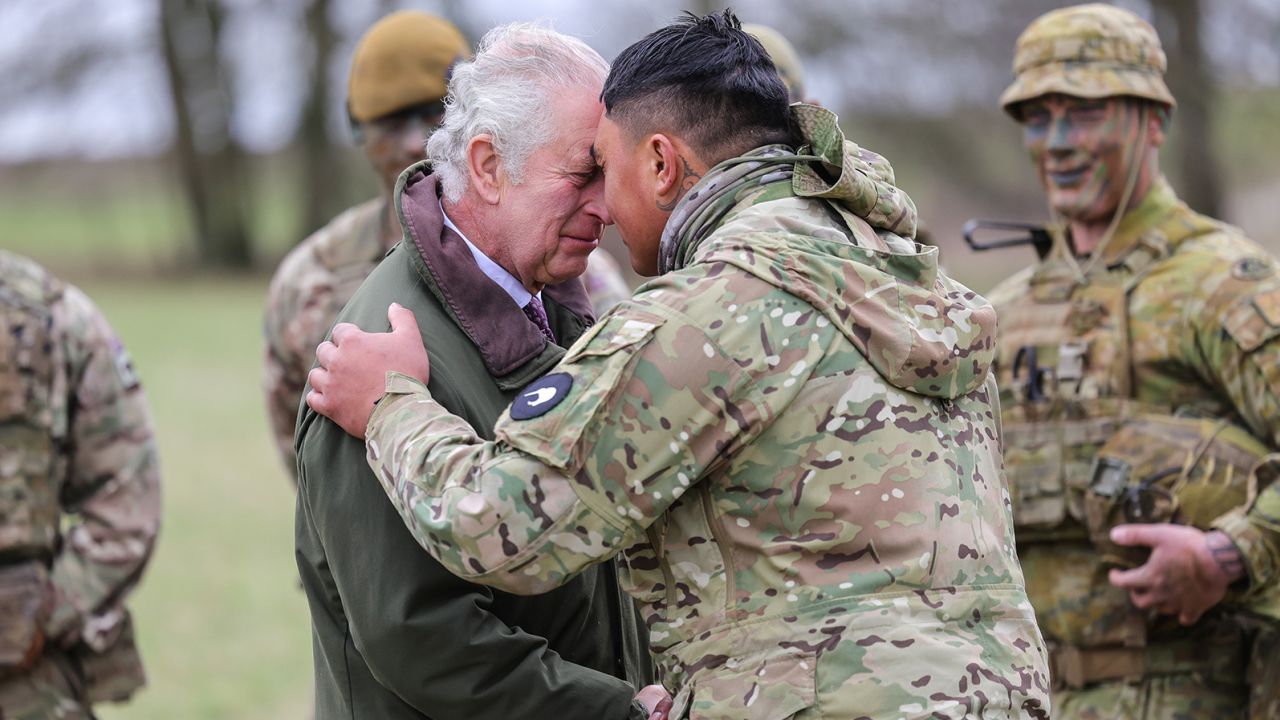 As well as meeting many of the Ukrainian recruits and their interpreters, the King also spoke with some of the military personnel providing the training – including instructors from New Zealand, Australian and Canadian forces.
One of them said the royal visit had boosted morale. "To hear that The King was coming to visit was very exciting, not only for the Ukrainian recruits but also for those of us who are training them," said Capt. Freddie Bradshaw, Company Second in Command, 1st Battalion Irish Guards. "It means a lot to us all to know that he is keen to understand what is taking place here."
Did you know?
The new monarch has enlisted famed British composer Andrew Lloyd Webber to write the flagship anthem for his upcoming May 6 coronation. The King has personally selected the musical program for the service, which will see "a range of musical styles and performers blend tradition, heritage and ceremony with new musical voices of today," according to Buckingham Palace. Twelve new pieces have been prepared for the occasion. Lloyd Webber, whose hit musicals "Cats" and "Phantom of the Opera" have been performed around the world, said he was "incredibly honoured" to be involved. Lloyd Webber isn't the only familiar name the King turned to. Find out more here.
What else is happening?
Top UK defense minister criticizes Prince Harry.
The UK's Secretary of State for Defence, Ben Wallace, has said he disagrees with the Duke of Sussex's decision to reveal how many Taliban fighters he killed while serving in the British Army in Afghanistan, adding that "boasting about tallies" lets down others in the armed forces. Prince Harry faced criticism last month from some British security and military figures, as well as the Taliban itself, after he revealed in his autobiography, "Spare," that he had killed 25 of the insurgent group's fighters. "So, my number: Twenty-five. It wasn't a number that gave me any satisfaction. But neither was it a number that made me feel ashamed," Harry wrote. Wallace, a former soldier himself, told British radio station LBC Thursday that "every veteran makes their own choices about what they want to talk about," but "the armed forces is not about a tally." Read more here.
Don't miss
Catherine, Princess of Wales put a thrifty spin on regal elegance at the 2023 BAFTAs on Sunday night, pairing an upcycled Alexander McQueen gown with $28 earrings from fashion retailer Zara. Arriving at the British film industry's equivalent to the Oscars with her husband, Prince William, the princess turned heads on the red carpet outside London's Royal Festival Hall in a dress she previously wore to 2019's awards. But she transformed the look with an altered shoulder design and a pair of opera gloves. Read the full story.
Watch: Helen Mirren honors late Queen
Speaking of the BAFTAs, the Waleses appeared visibly moved when veteran screen star Helen Mirren took center stage to lead a tribute to the late Queen Elizabeth II on Sunday night. Take a look: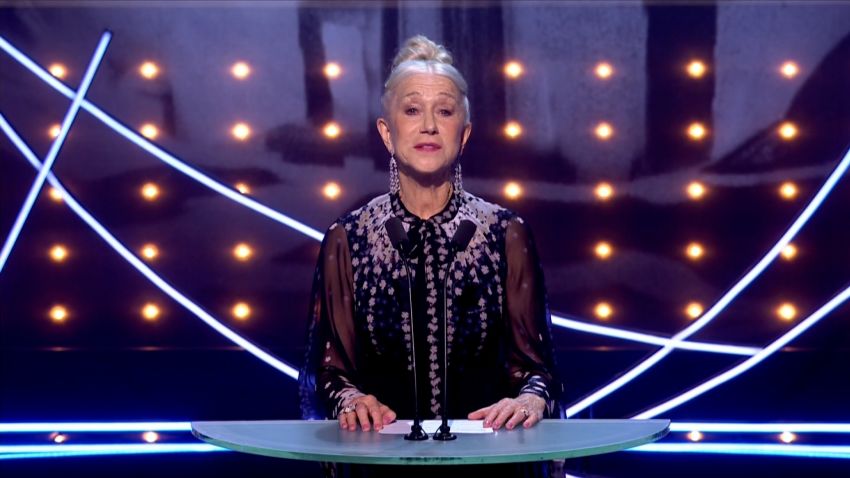 Watch Helen Mirren pay tribute to late Queen Elizabeth at the BAFTAs
From the royal vault
A childhood letter written by King Charles to his "granny" has been discovered by a couple living in Warwickshire, England, as they cleared out their attic during the Christmas break.
"Dear Granny, I am sorry that you are ill. I hope you will be better soon," the letter reads on one side, carefully written on lined Buckingham Palace notepaper and dated March 15, 1955, when the King was 6 years old.
It was discovered inside an envelope addressed from Queen Elizabeth II to the Queen Mother, providing a "three generation run," Charles Hanson, owner of Hansons Auctioneers and who is responsible for the sale of the letter, told CNN.
Postcards from royals around the globe
Norwegian King's first ever motorbike restored for 86th birthday.
Norway's King Harald turned 86 on Tuesday and as a gift from all employees at the Royal Court, the monarch received a "repaired and restored" motorbike that was first given to him 70 years ago. In a press release to mark the King's birthday, the Royal Court said the King had received a "Husqvarna light motorcycle, model 30 Sport, for his 16th birthday in 1953," which was "a gift from his father, then Crown Prince Olav." The Royal Court said the King used the bike until he received his full driver's license in 1955, when it was sold. During a visit to an exhibition of royal vehicles last year, the King had "asked if anyone knew where his first motorcycle was kept today." The refurbished bike was presented to the King with its original license plate number in the Royal Palace in Oslo. (With contributions from CNN's James Frater)
Disgraced art dealer's family returns rare royal jewels to Cambodia.
While most monarchies' crown jewels are heavily protected or given pride of place in a museum, dozens of Cambodia's were, until recently, stashed away in four boxes near London. The pieces have now been safely returned to their home. The crown jewels were among 77 pieces of centuries-old gold jewelry handed over by the family of the late Douglas Latchford, a British antiquities dealer and leading scholar of Khmer art who in 2019 was accused by US authorities of trafficking artifacts looted from Cambodia. Get the full story on the return of the royal jewels.