Following this month's earthquake that shook Turkey and Syria, Turkish soccer star Merih Demiral is organizing a fundraiser to support victims of the devastation in his home country
Demiral, who plays for Italian Serie A club Atalanta, is auctioning off jerseys and kits of superstar players like Cristiano Ronaldo as well as World Cup winners Lionel Messi and Gigi Buffon to support survivors of the deadly quake, which killed tens of thousands of people.
The 24-year-old Demiral told CNN's Patrick Snell that he had already donated to Turkey earthquake funds, but felt compelled to organize the fundraiser.
"I thought I should do something more … it was necessary to raise awareness of people of Italy, Europe, America, all over the world," Demiral told CNN.
More than 48,000 people have died across Turkey and Syria since the 7.8 magnitude earthquake on February 6. Meanwhile, almost 900,000 people are living in tents and containers in Turkey following the disaster and subsequent tremors, according to Turkey's President Recep Tayyip Erdogan.
Demiral decided to auction the signed jerseys of famous players to raise money to support victims of the disaster, and initially enlisted the help of former Juventus teammate Ronaldo.
"I called my friend Cristiano, I spoke with him and he said he was really sad also," he said, adding that the Portuguese star is a "really special guy."
"I was writing to him, I was explaining to him what happened in Turkey, and he said he was also sad."
With Ronaldo's permission, Demiral decided to sell a signed shirt that the soccer star had given him as a gift two years before, while Ronaldo arranged for an additional shirt from his latest club, Saudi Arabian club Al Nassr, to be sent and sold.
"In Turkey they love him so much," he added.
Demiral's campaignquickly gained traction, and soon his other former Juventus teammates Leonardo Bonucci and Paulo Dybala had offered to contribute, along with Italian goalkeeper Buffon.
"Almost everyone wants to support this campaign," Demarial said.
Demiral also tapped up Manchester City midfielder İlkay Gündoğan, who helped him secure jerseys from Erling Haaland and Kevin De Bruyne, while Paris Saint-Germain goalkeeper Gianluigi Donnarumma helped him secure shirts from Messi, Neymar and Kylian Mbappé.
On Sunday, Turkey's disaster management authority said it had ended most search and rescue operations nearly two weeks after the earthquake struck. Experts say the chances of survival for people trapped in the rubble this far into the disaster are unlikely.
Efforts to retrieve survivors have been hampered by a cold winter spell across quake-stricken regions, while authorities grapple with the logistical challenges of transporting aid into northwestern Syria amid an acute humanitarian crisis compounded by years of war.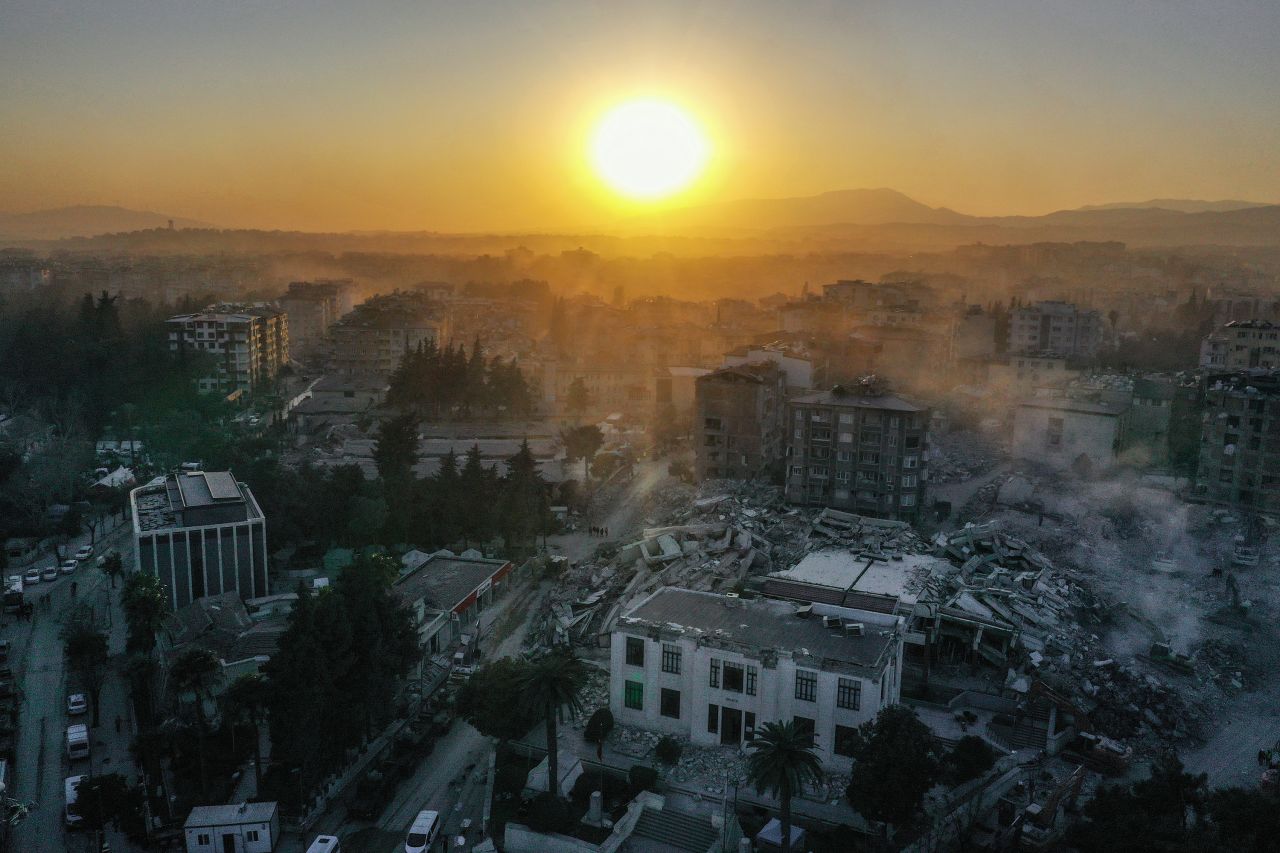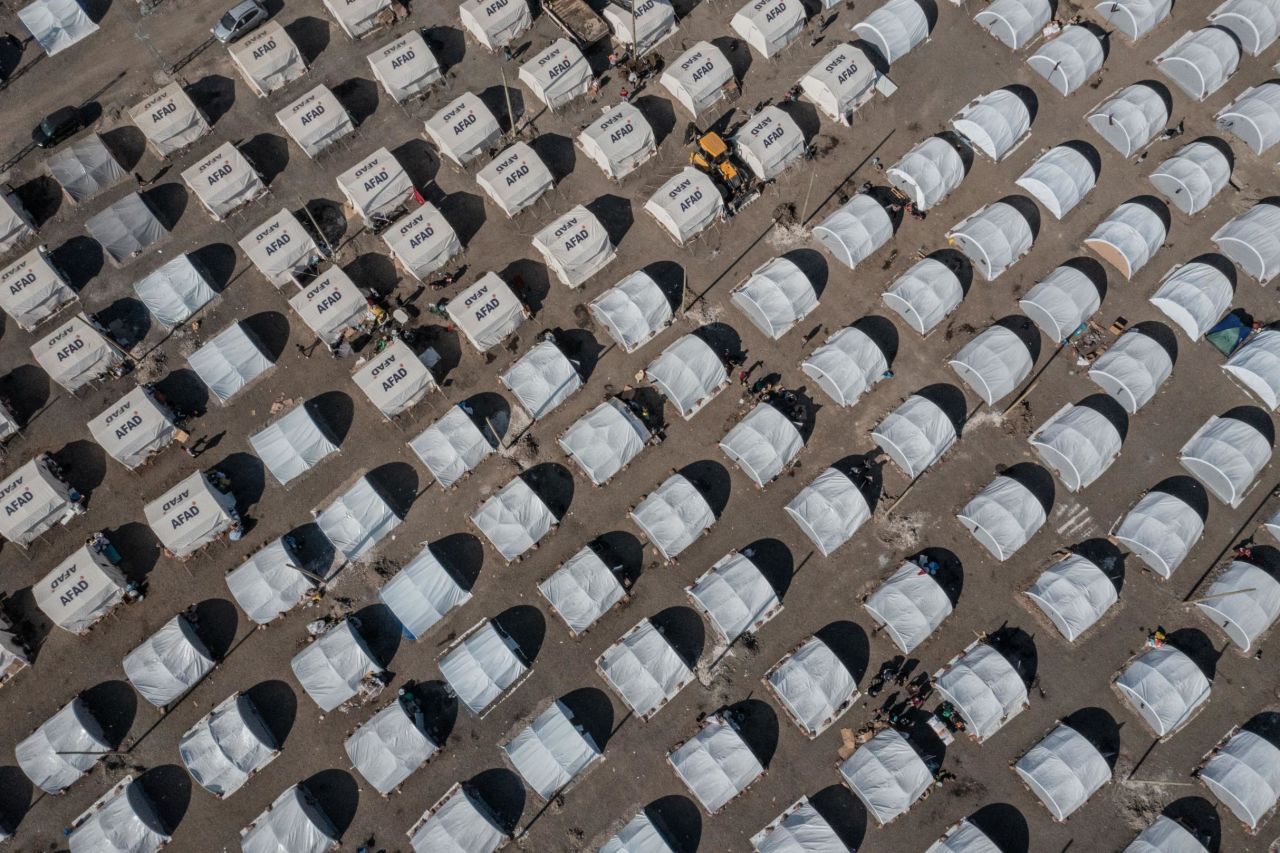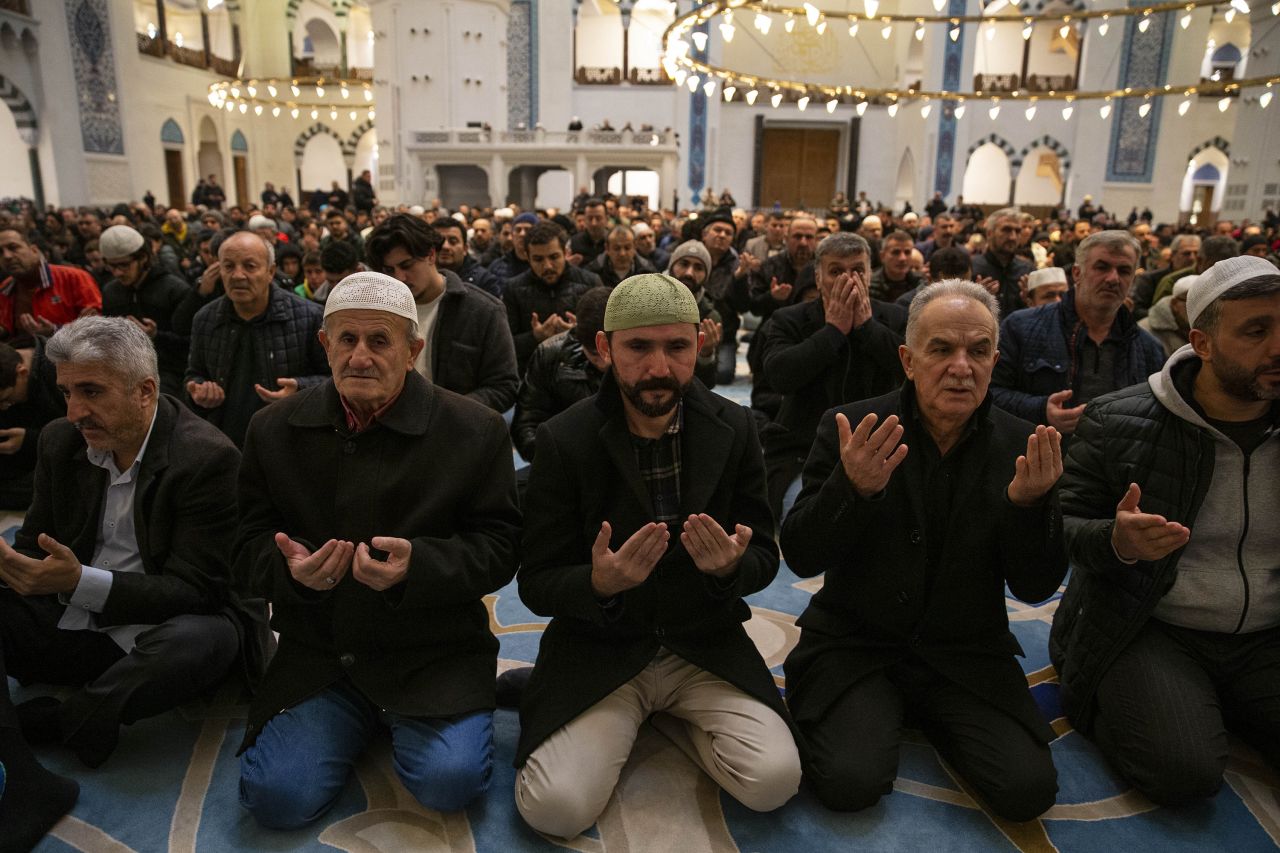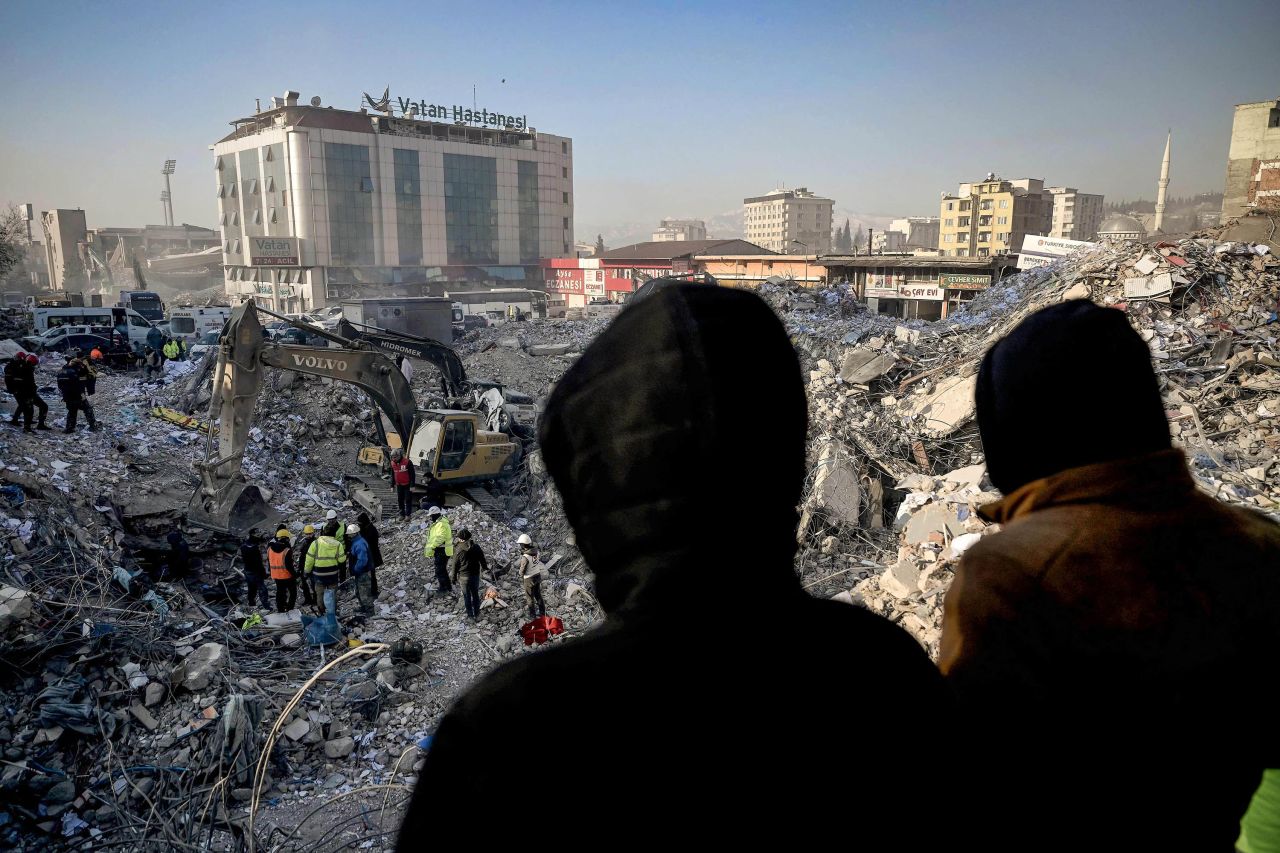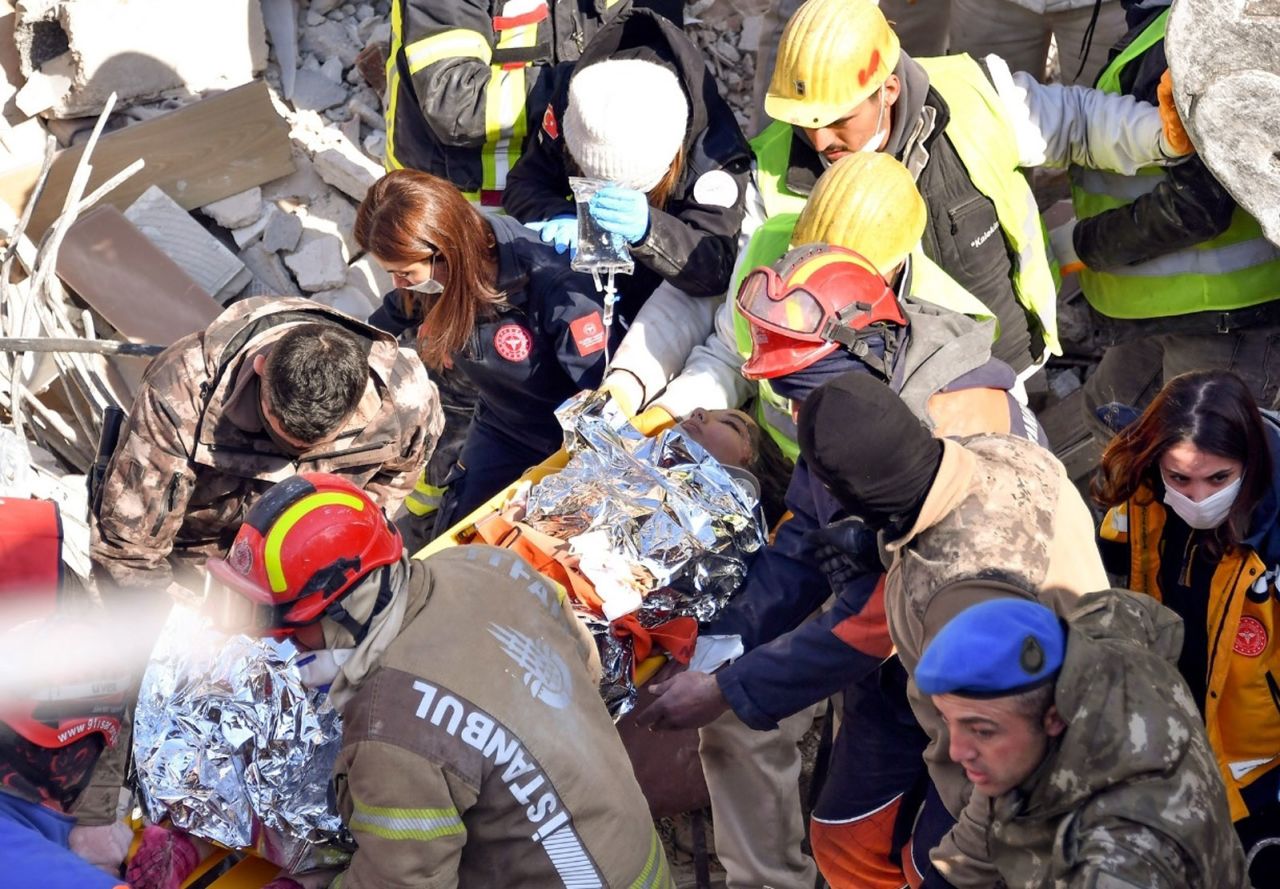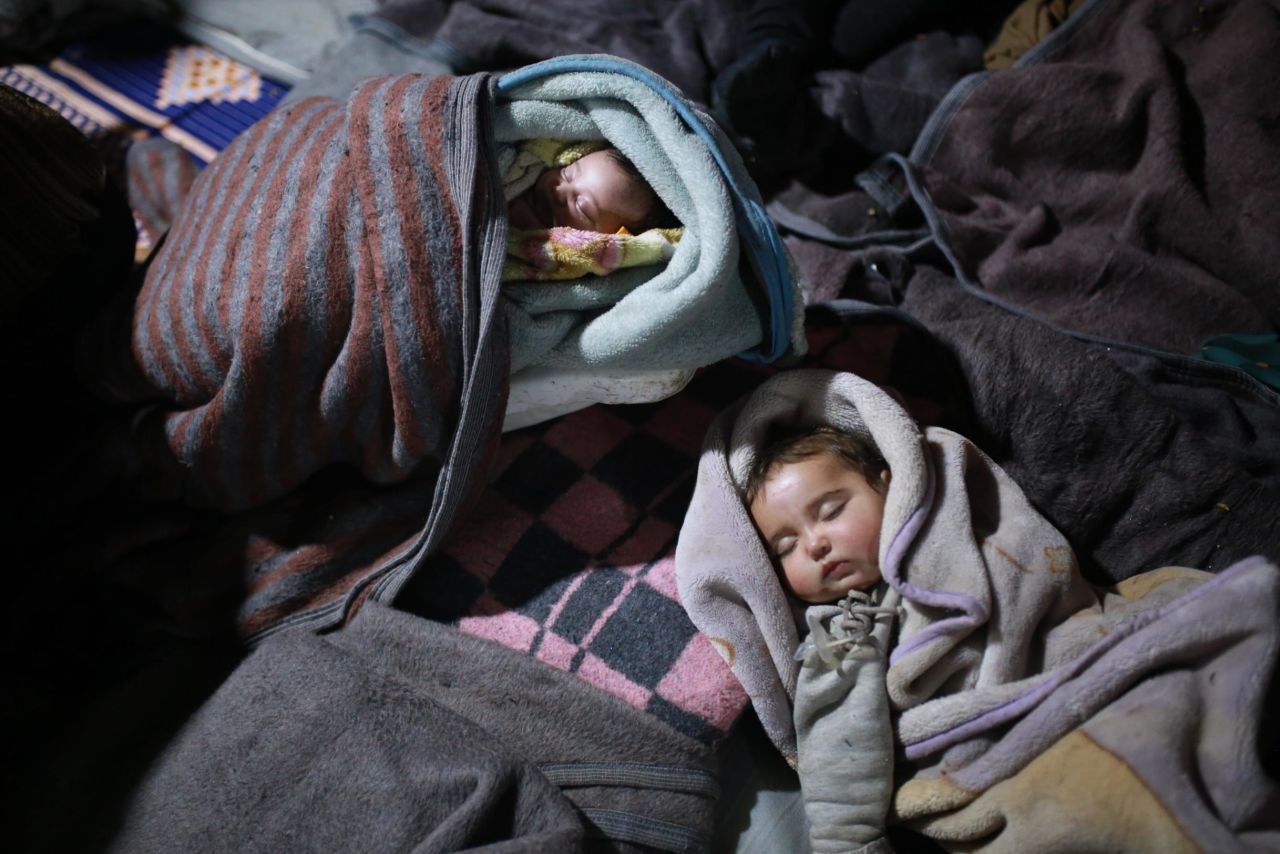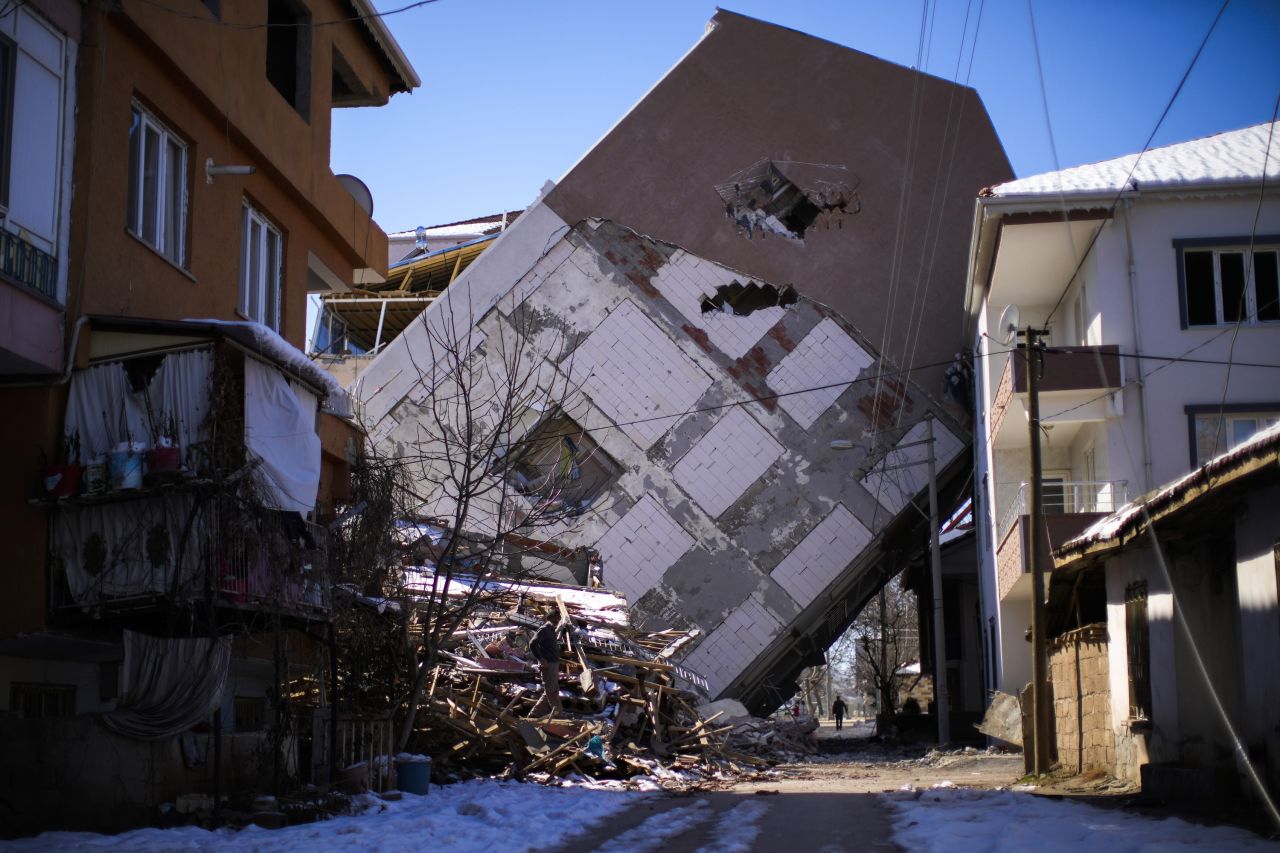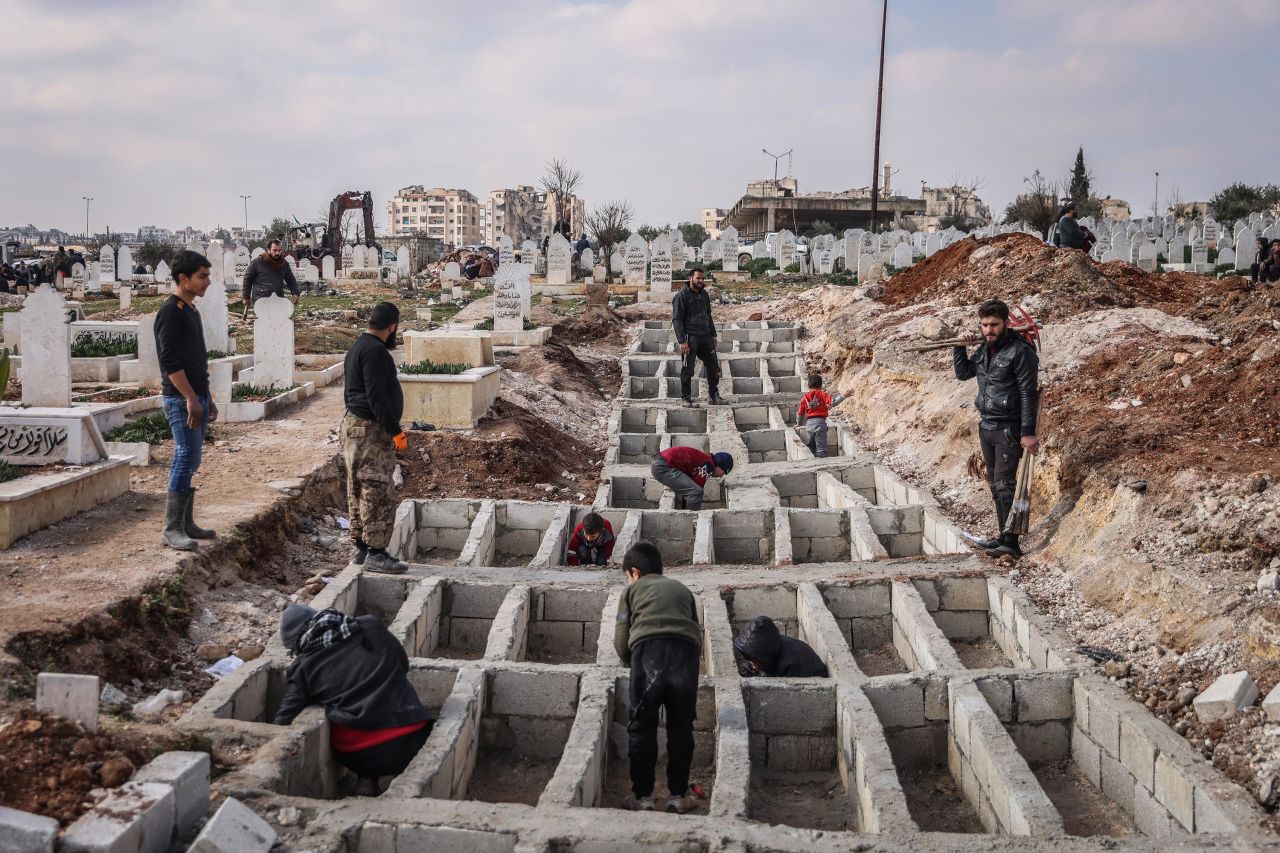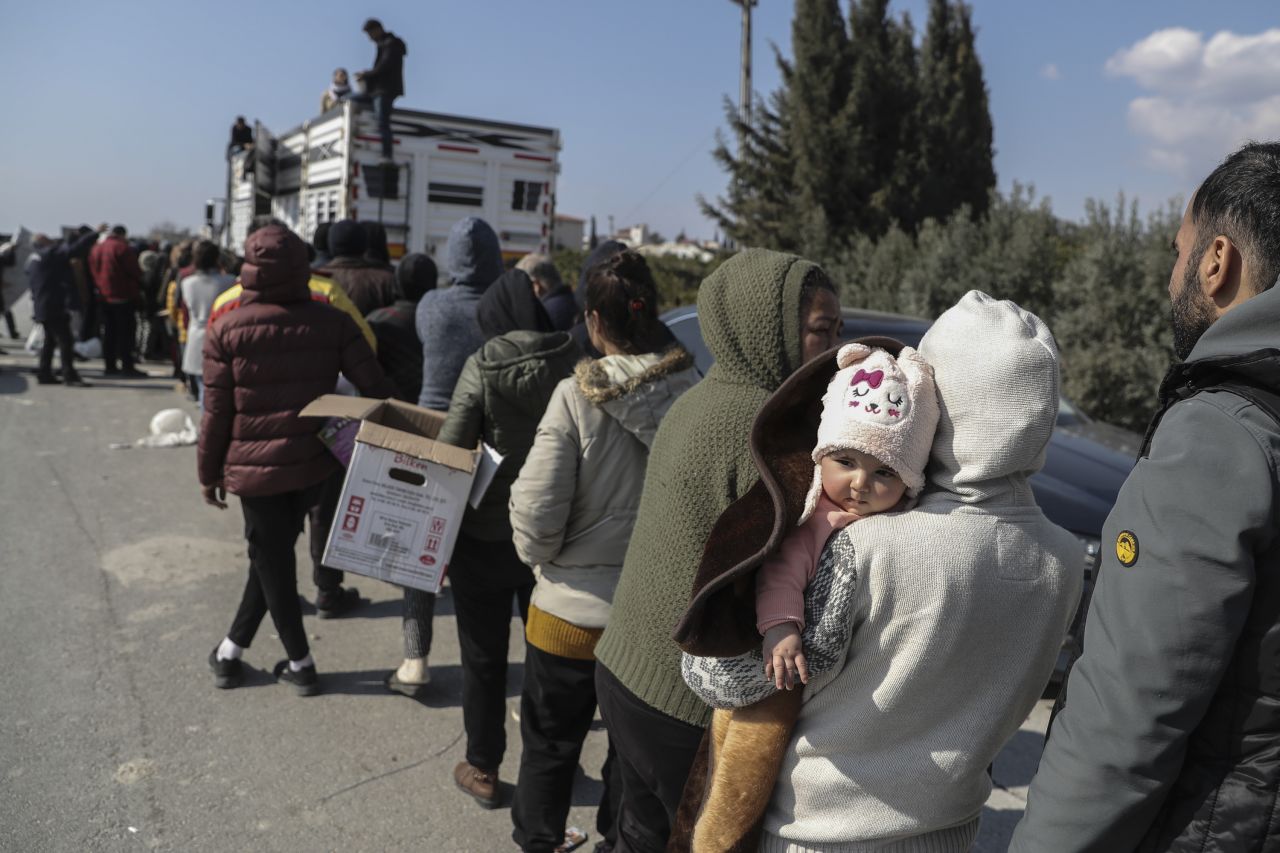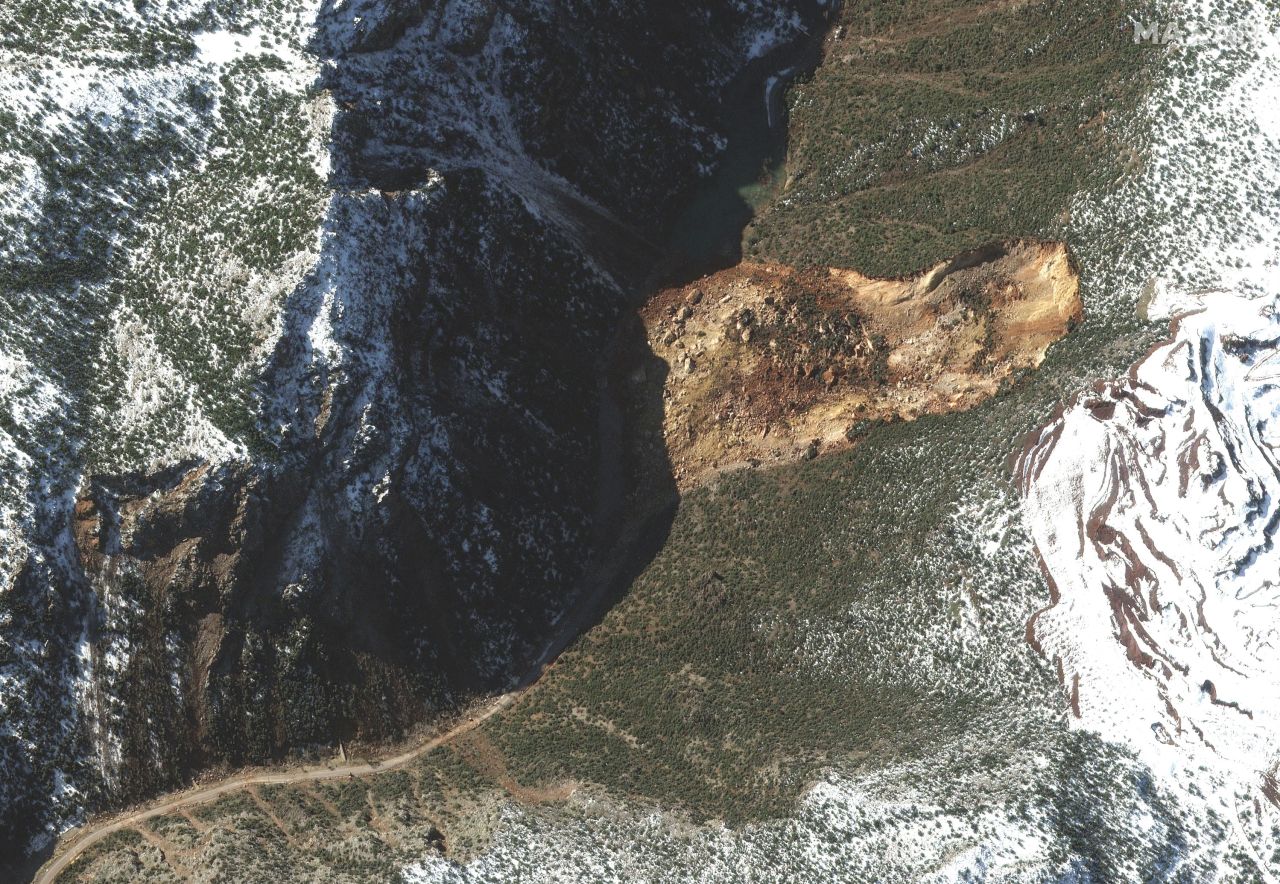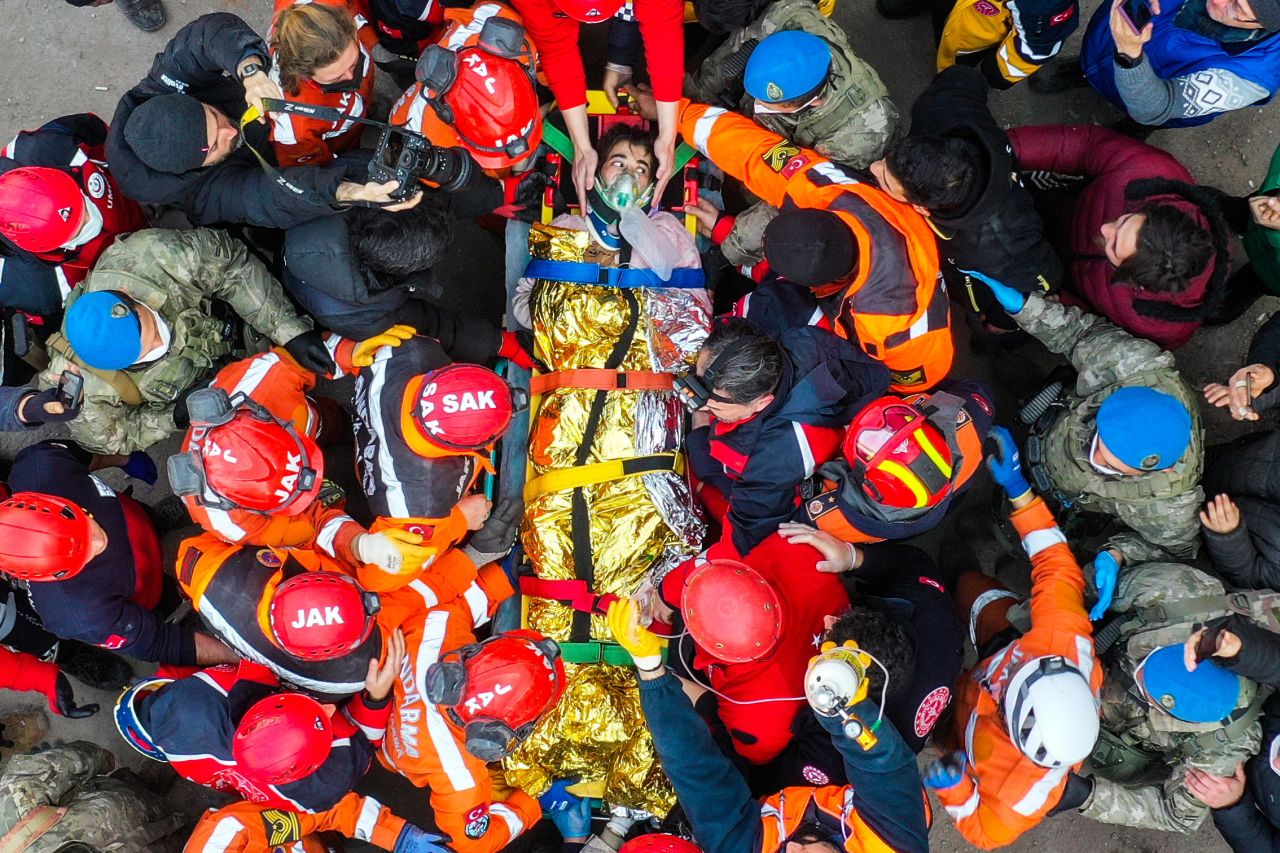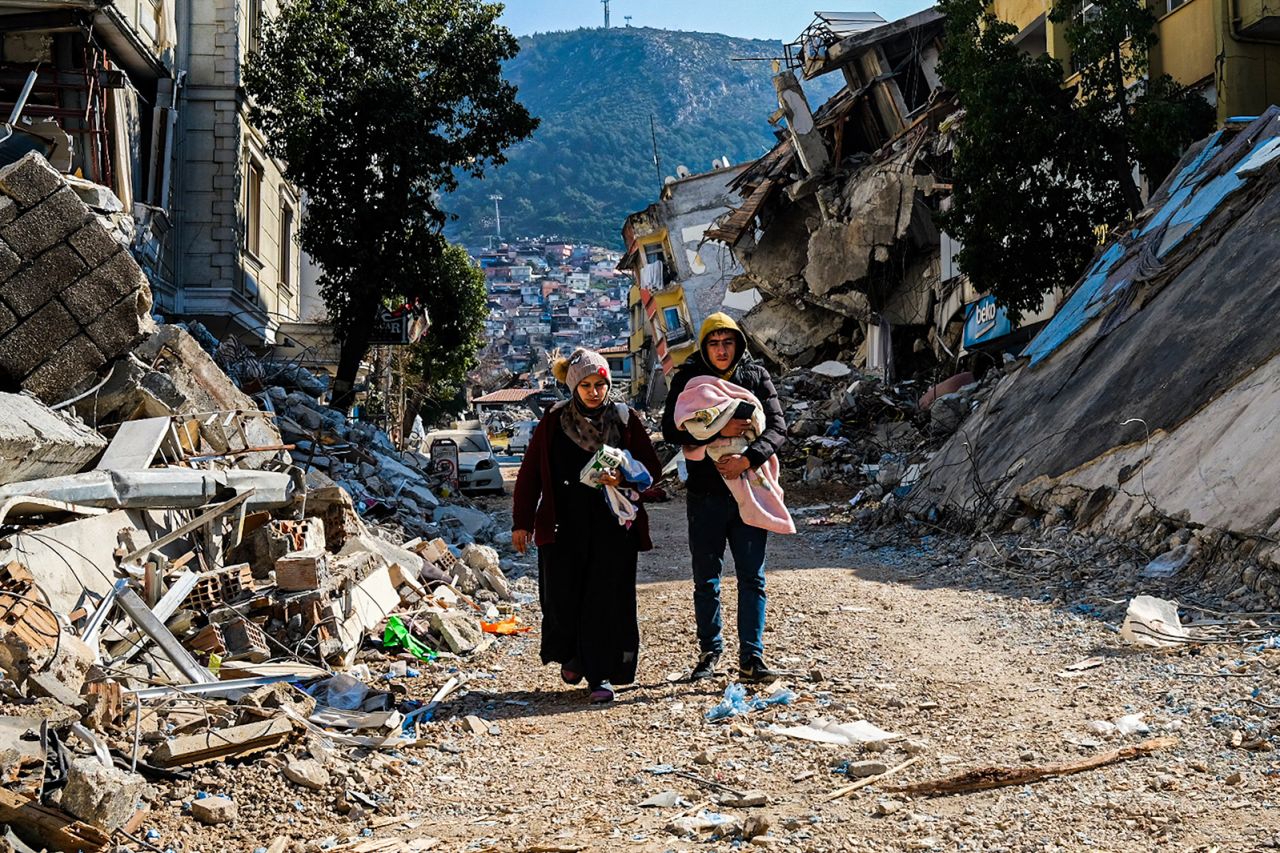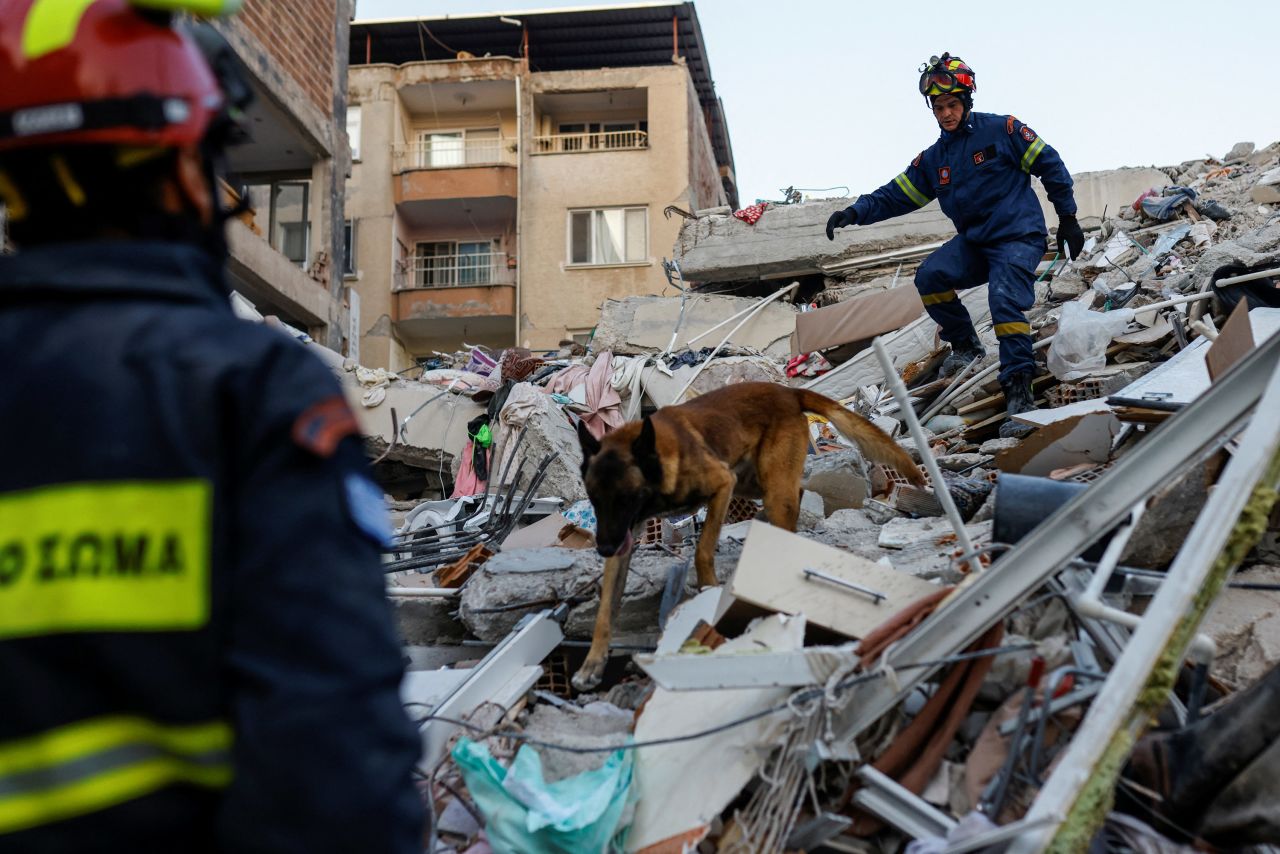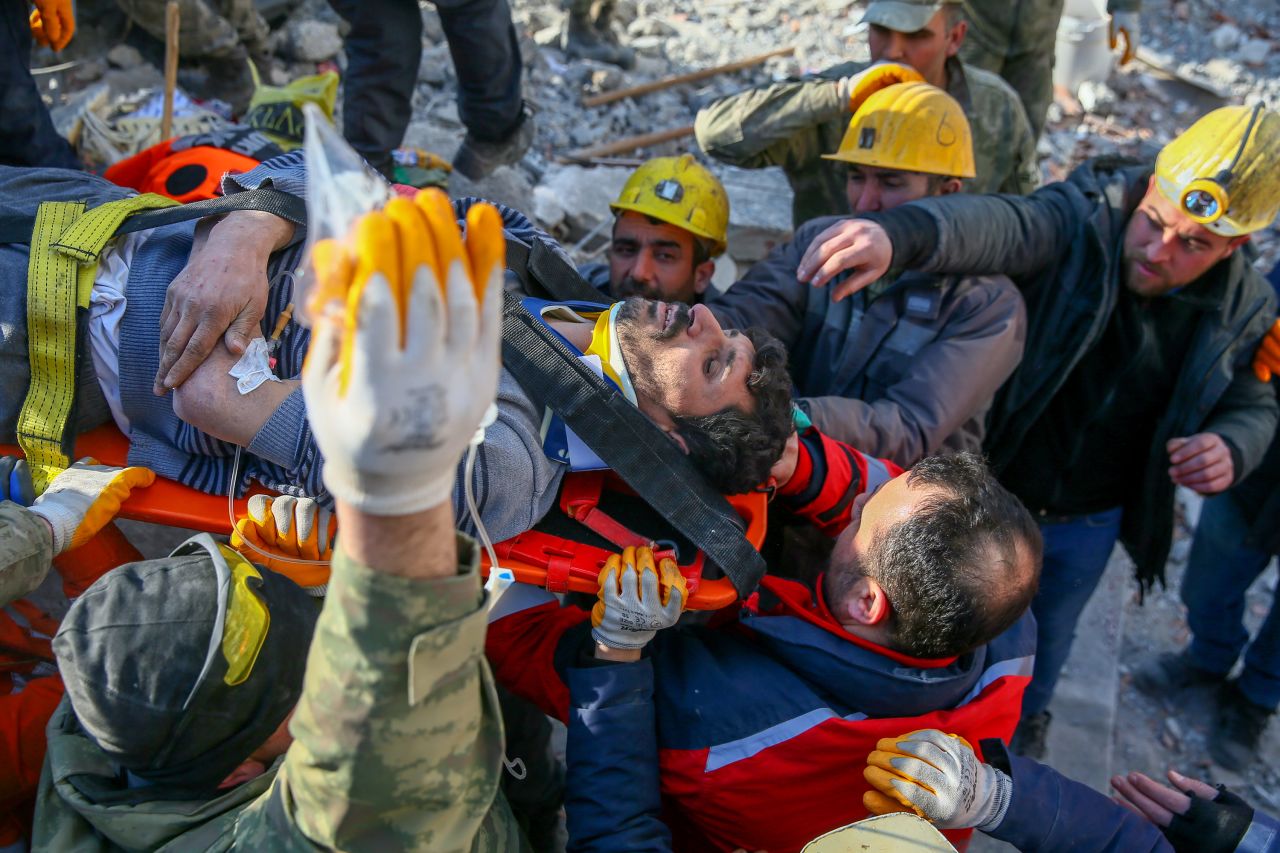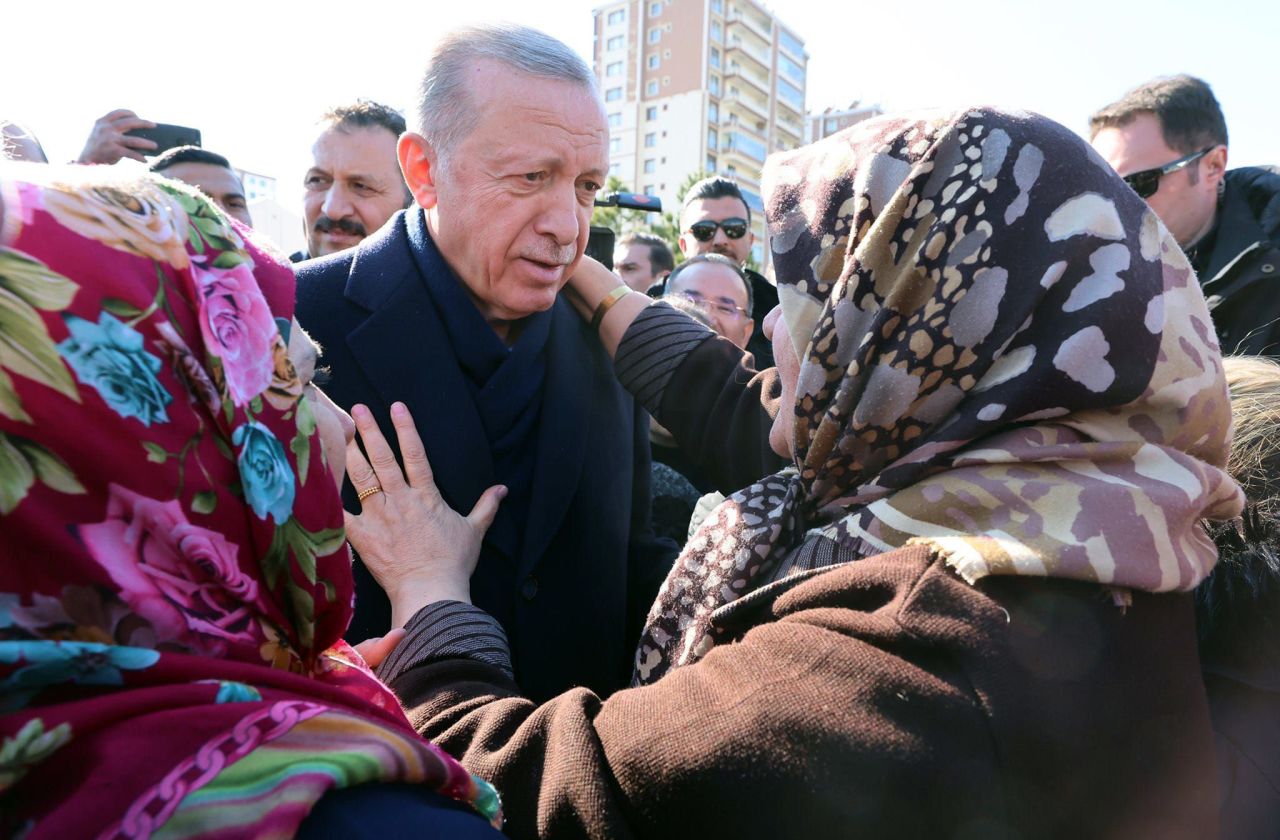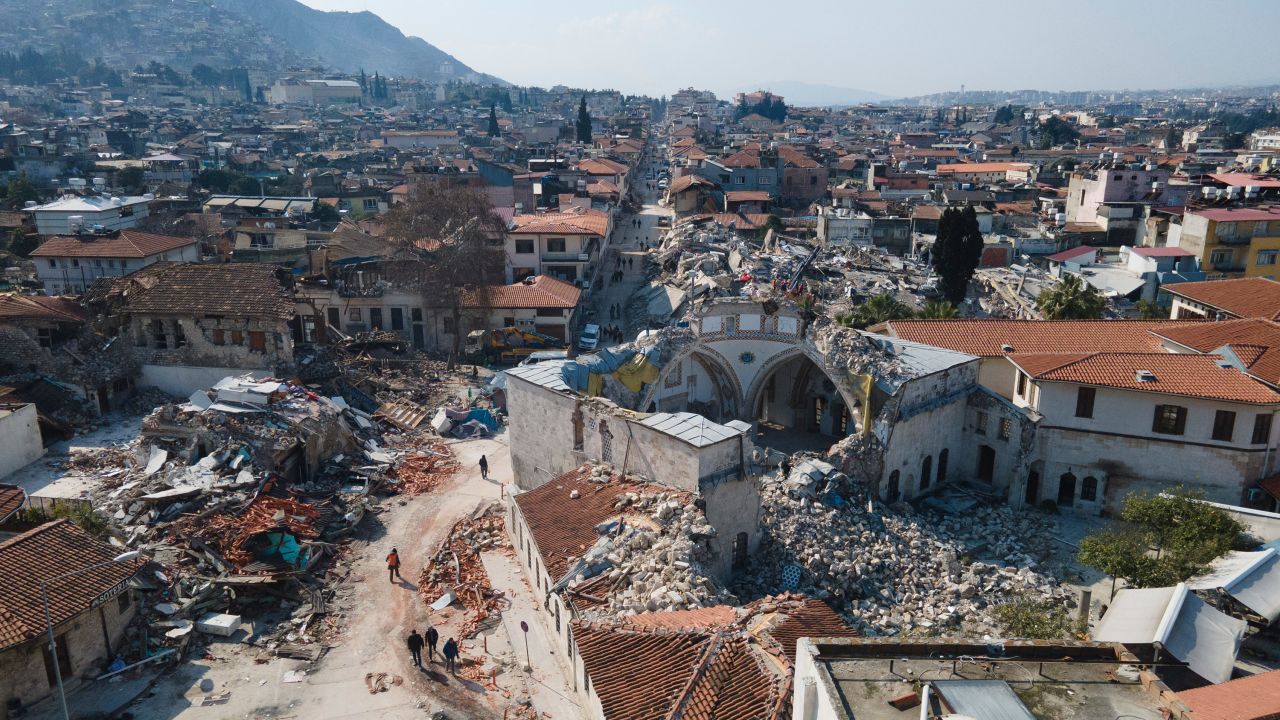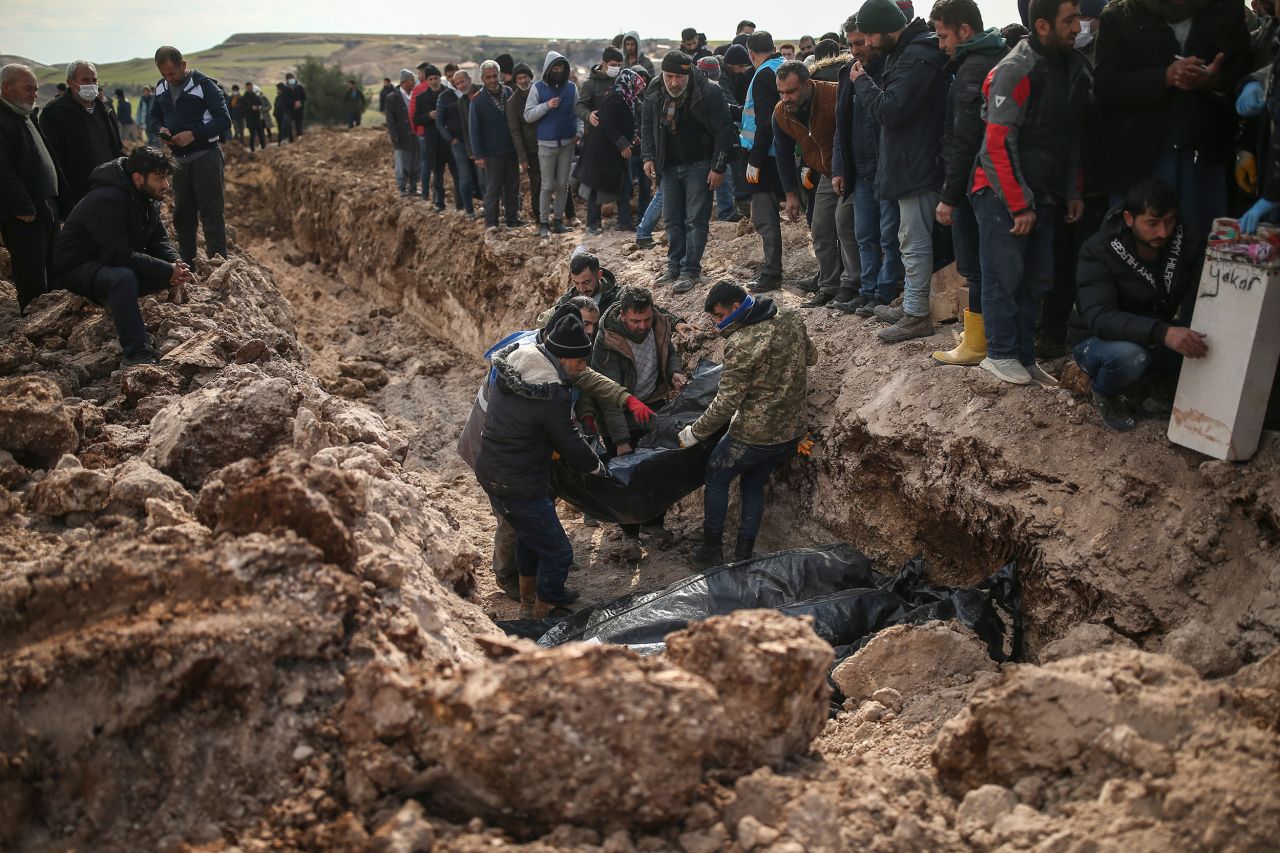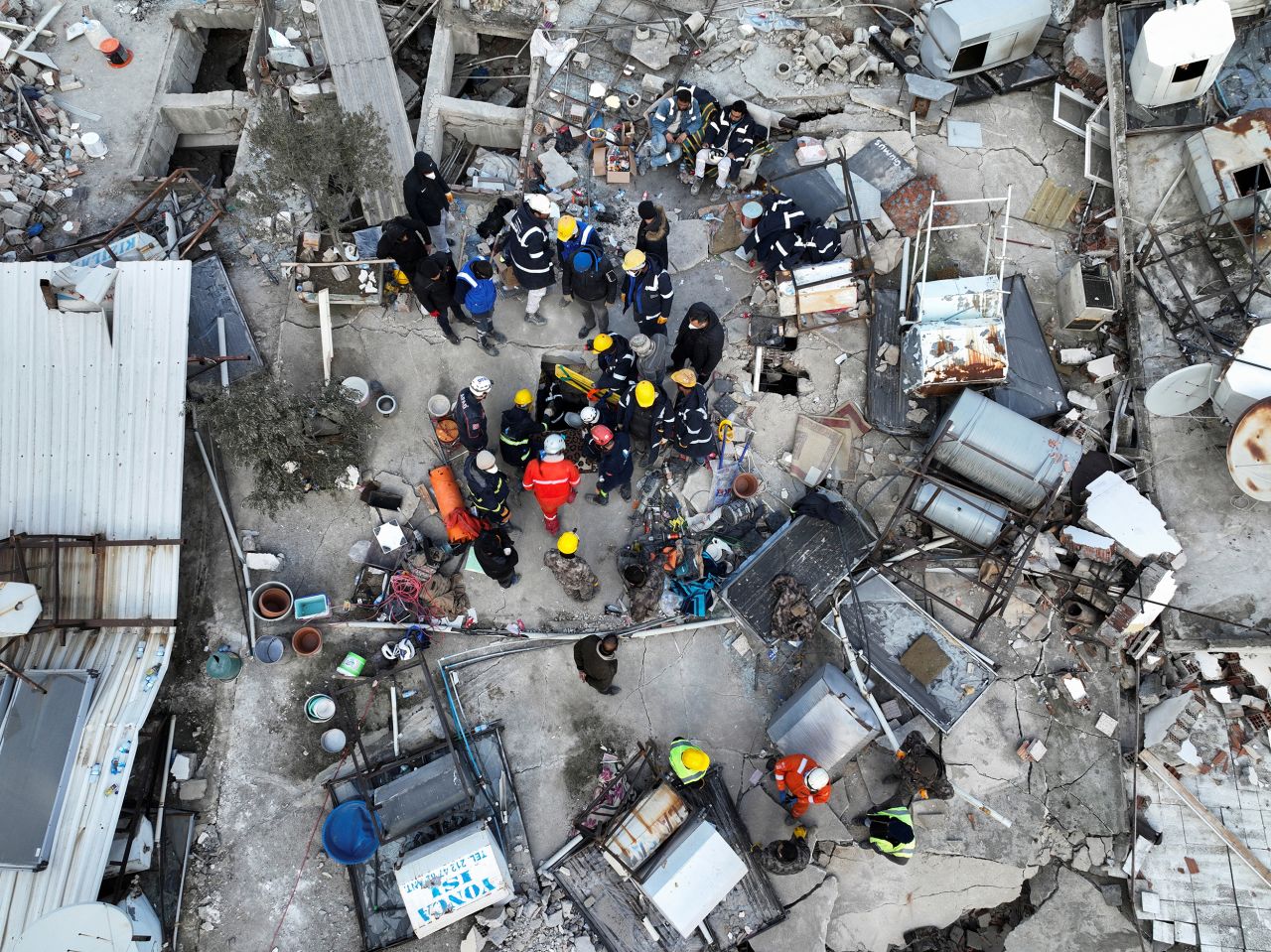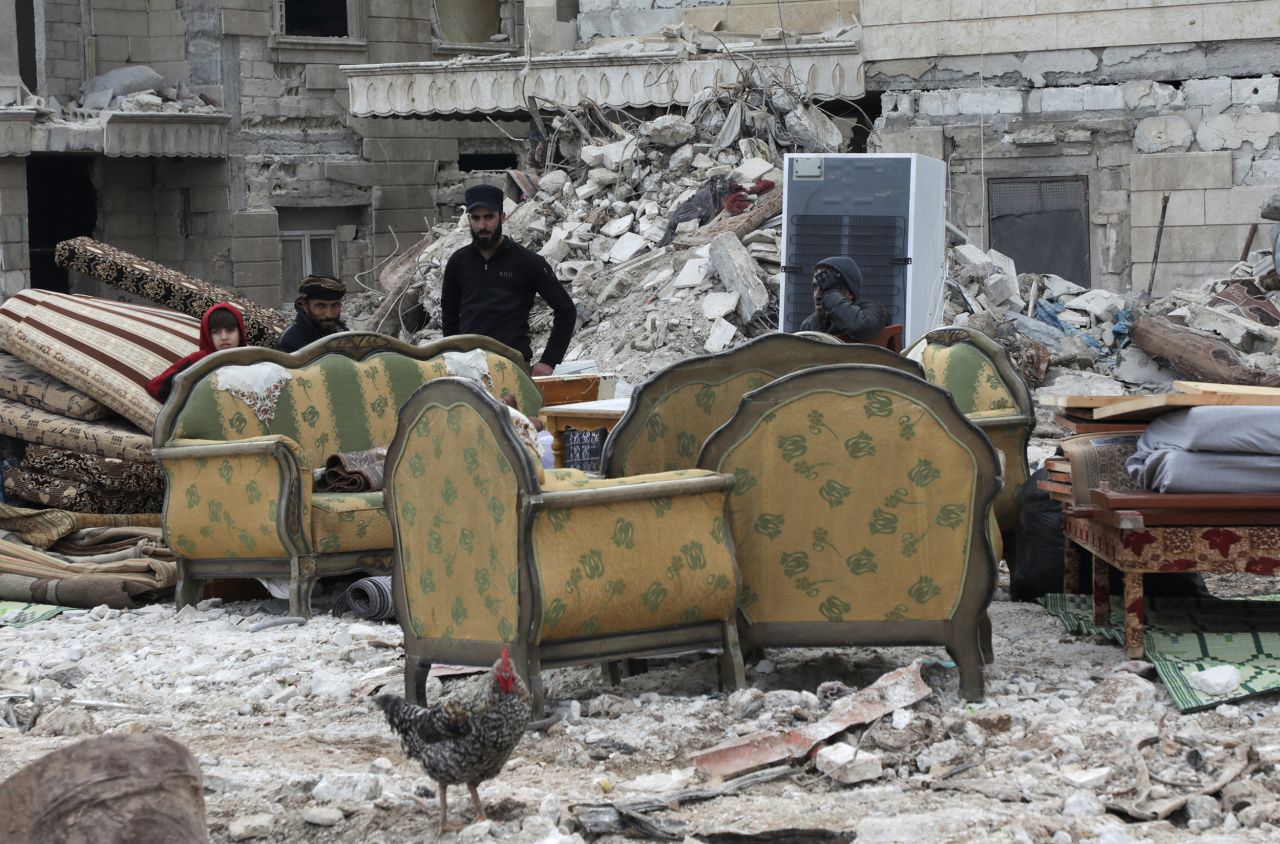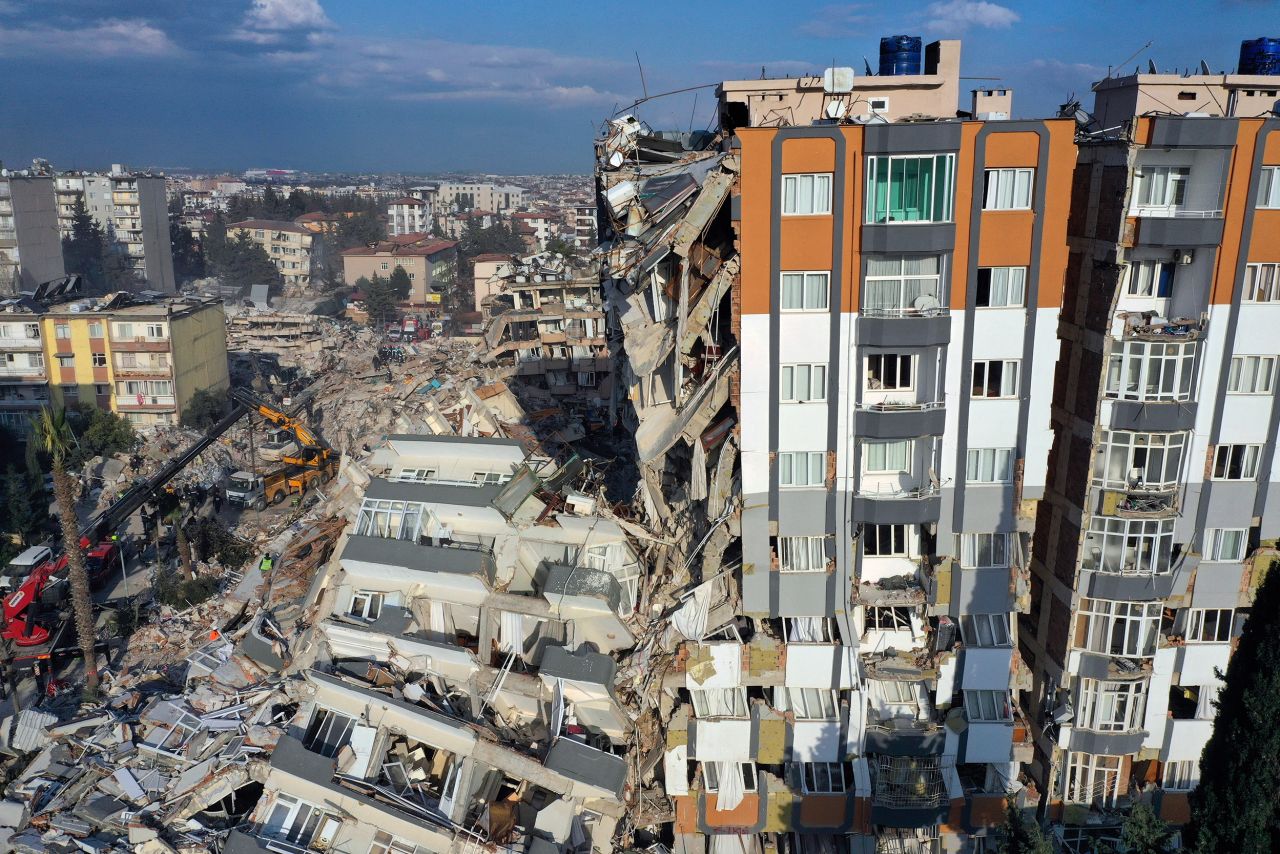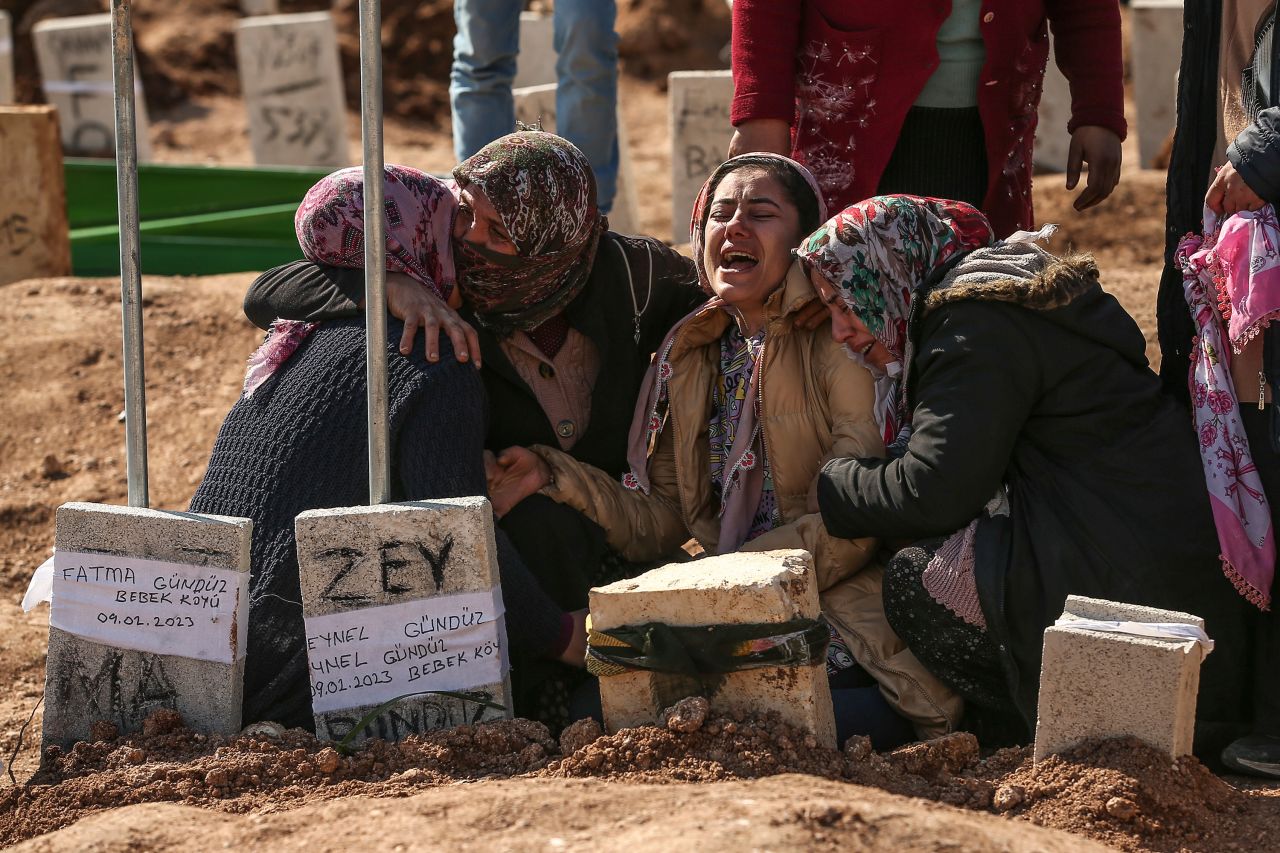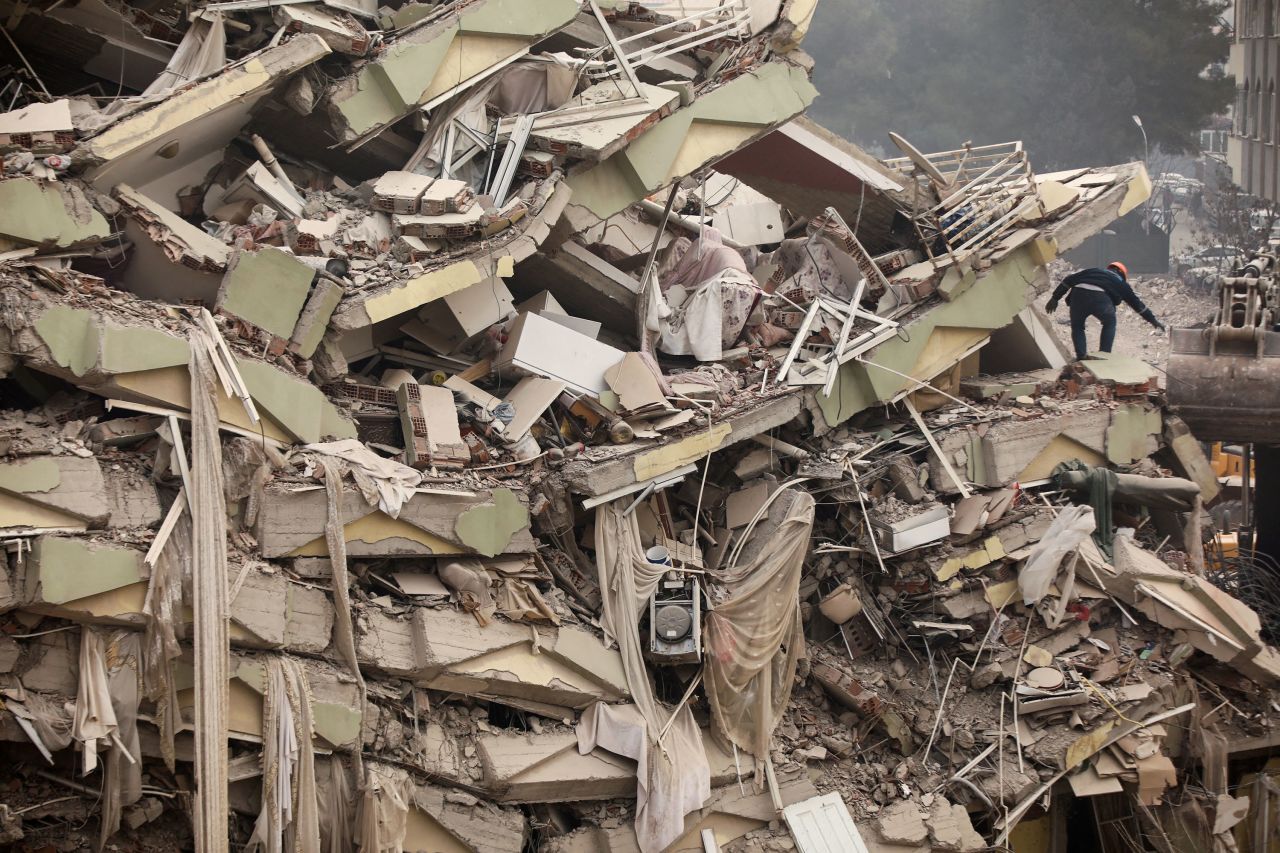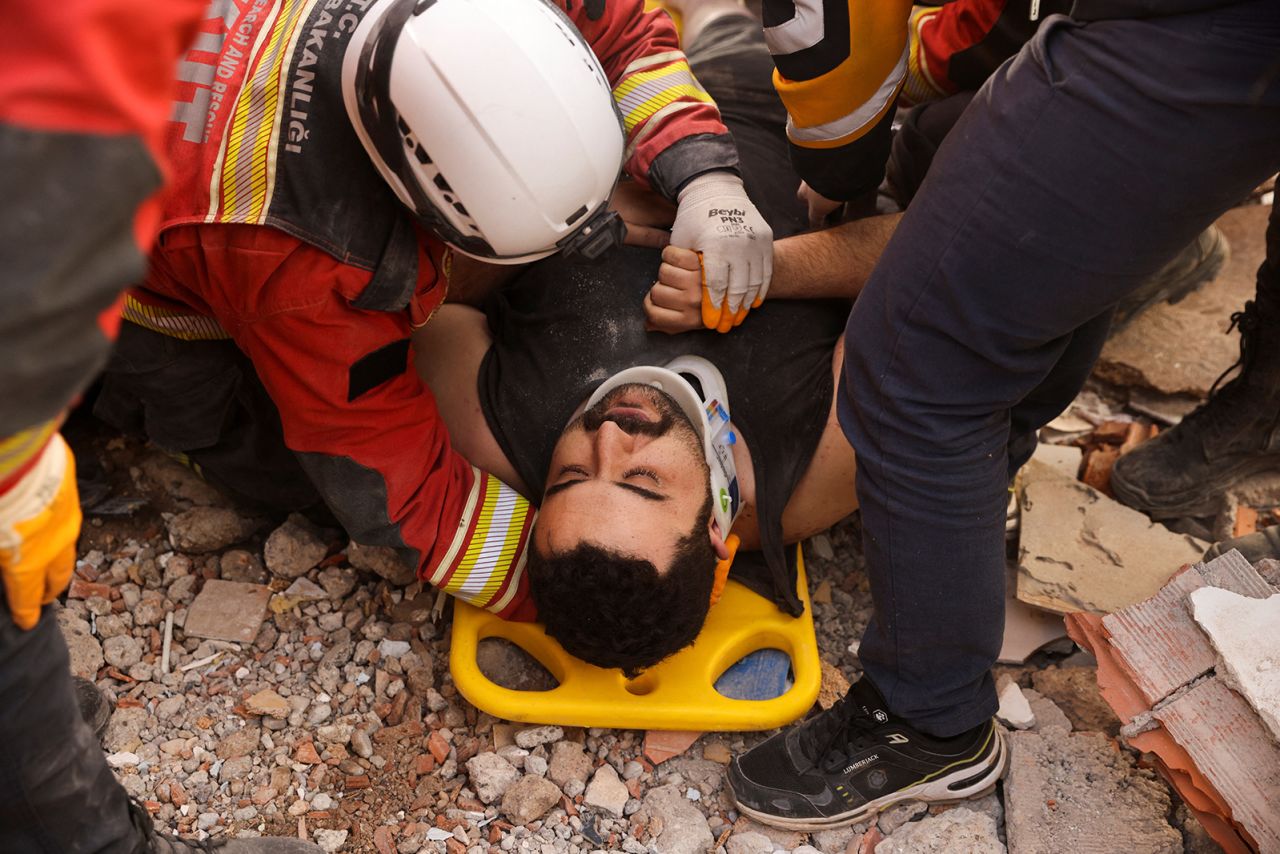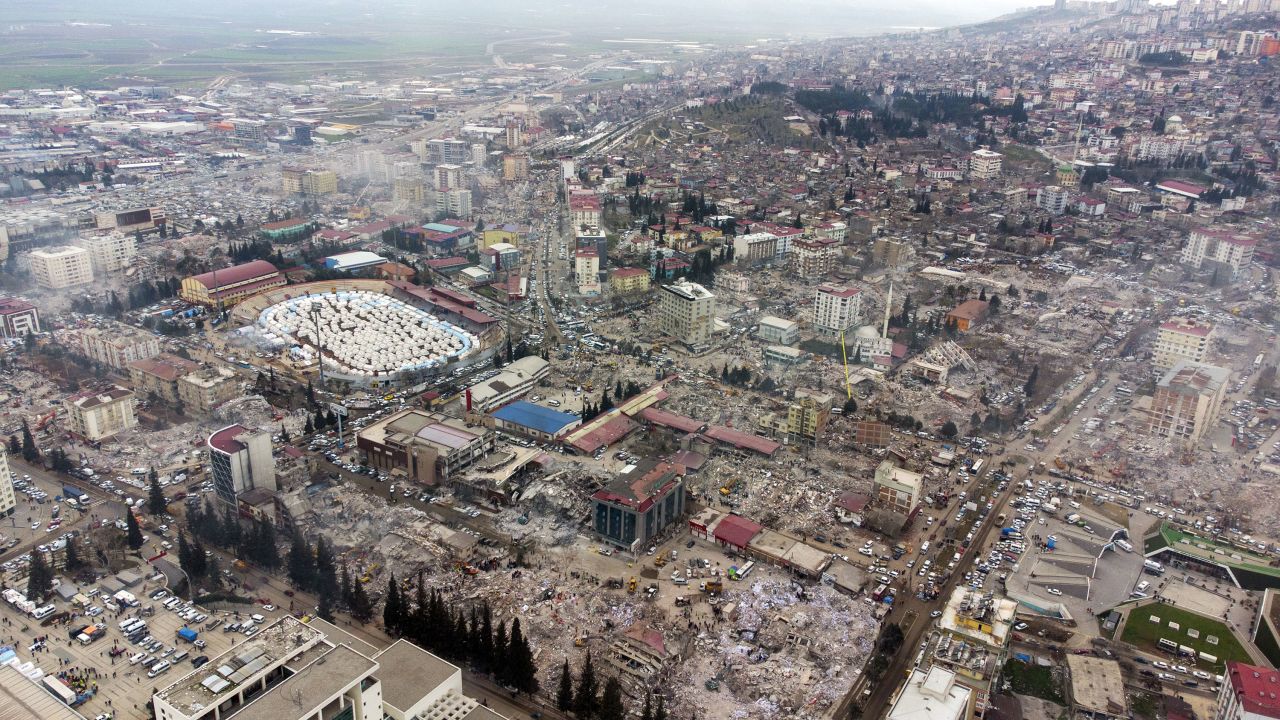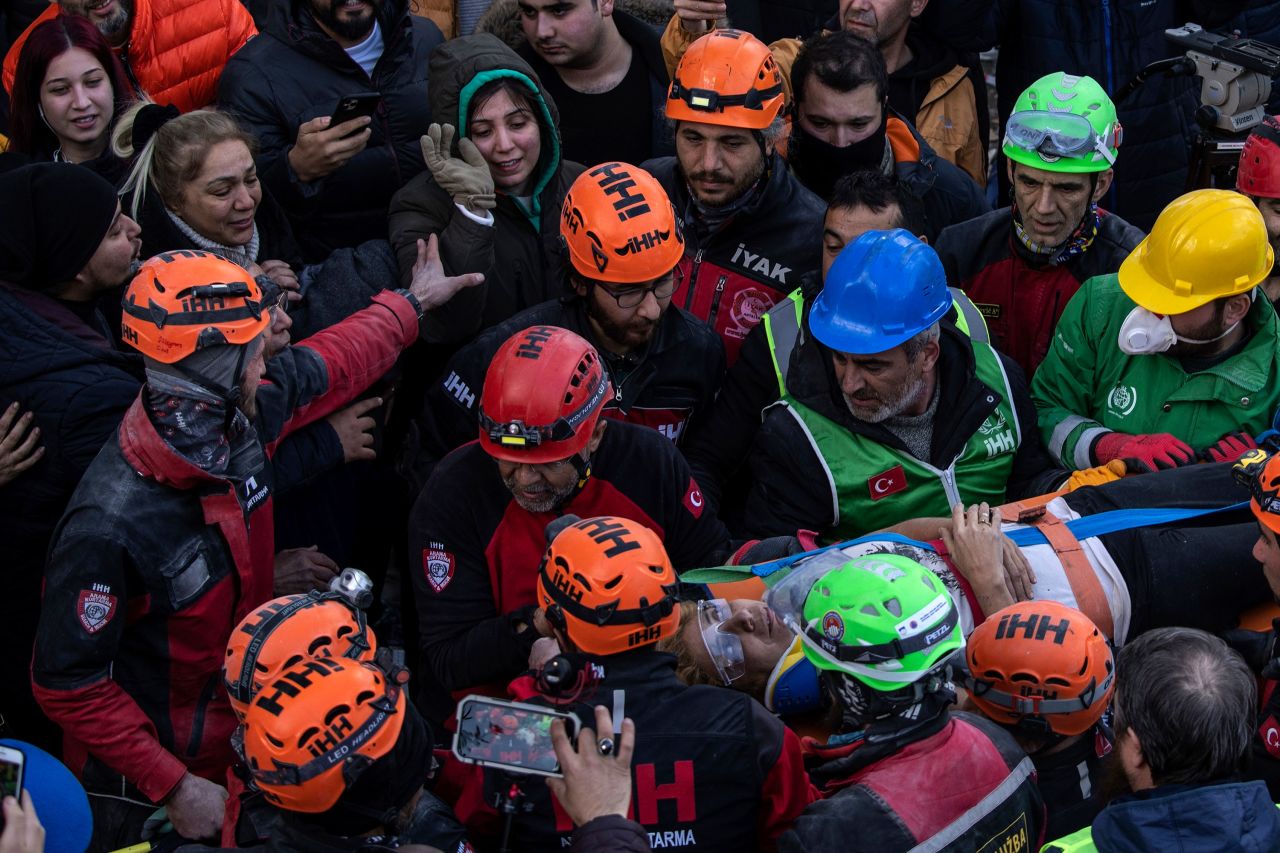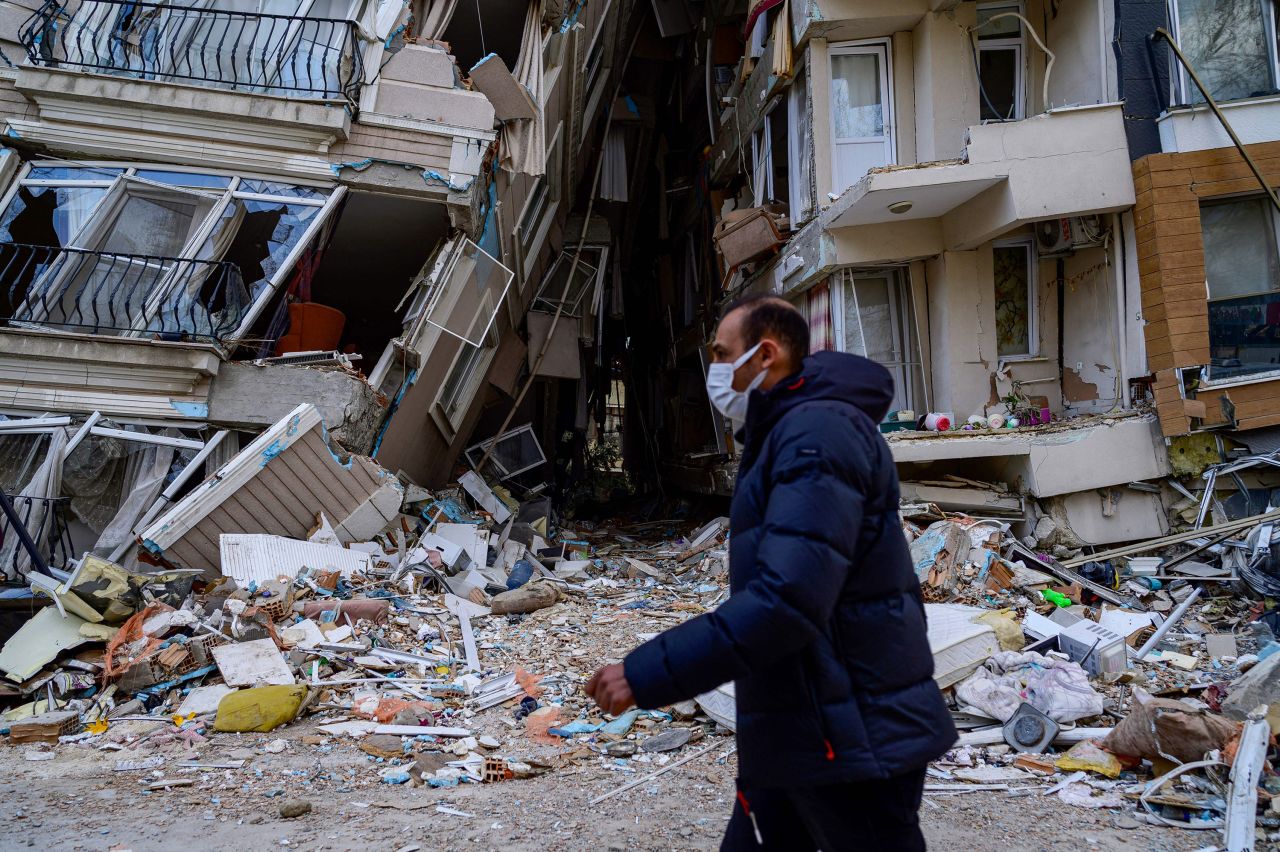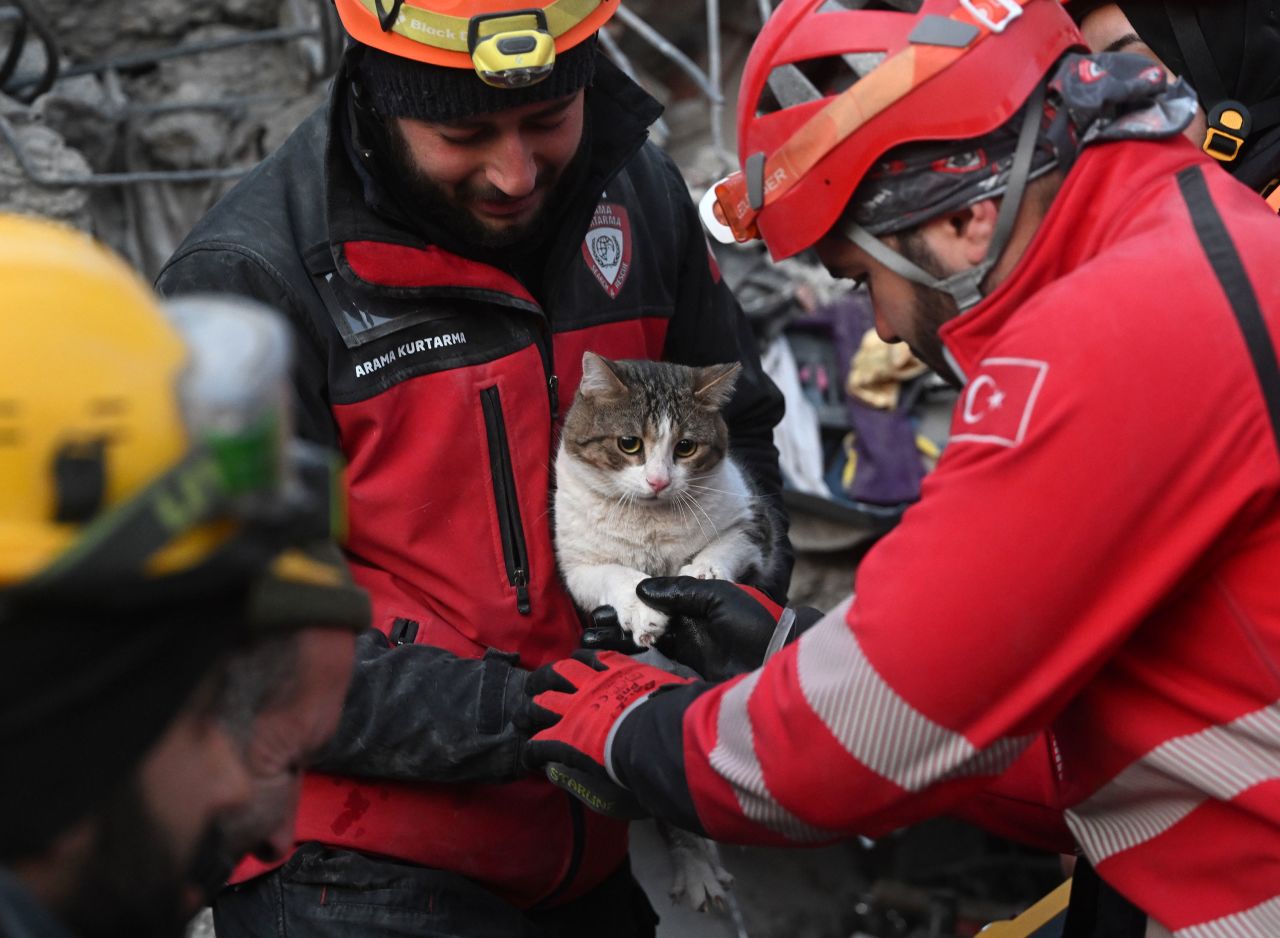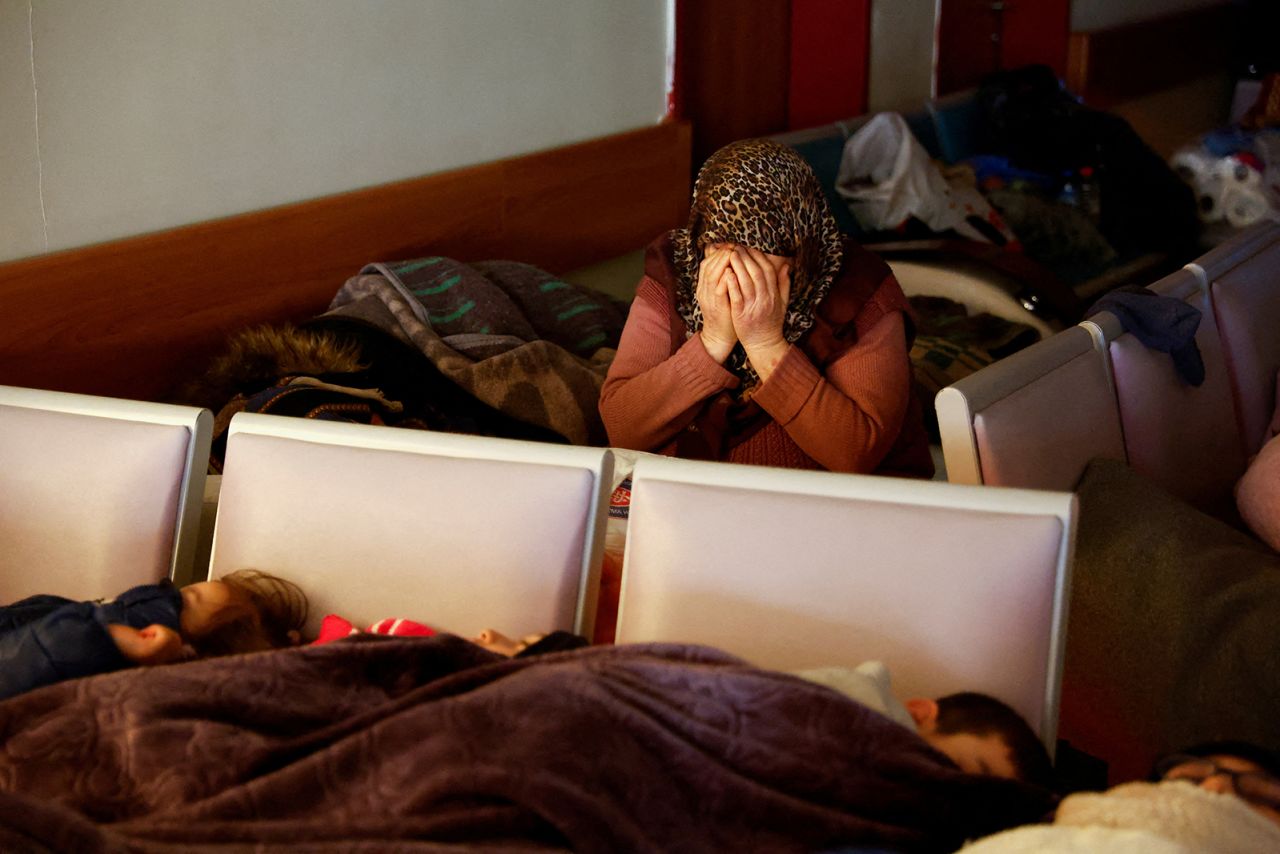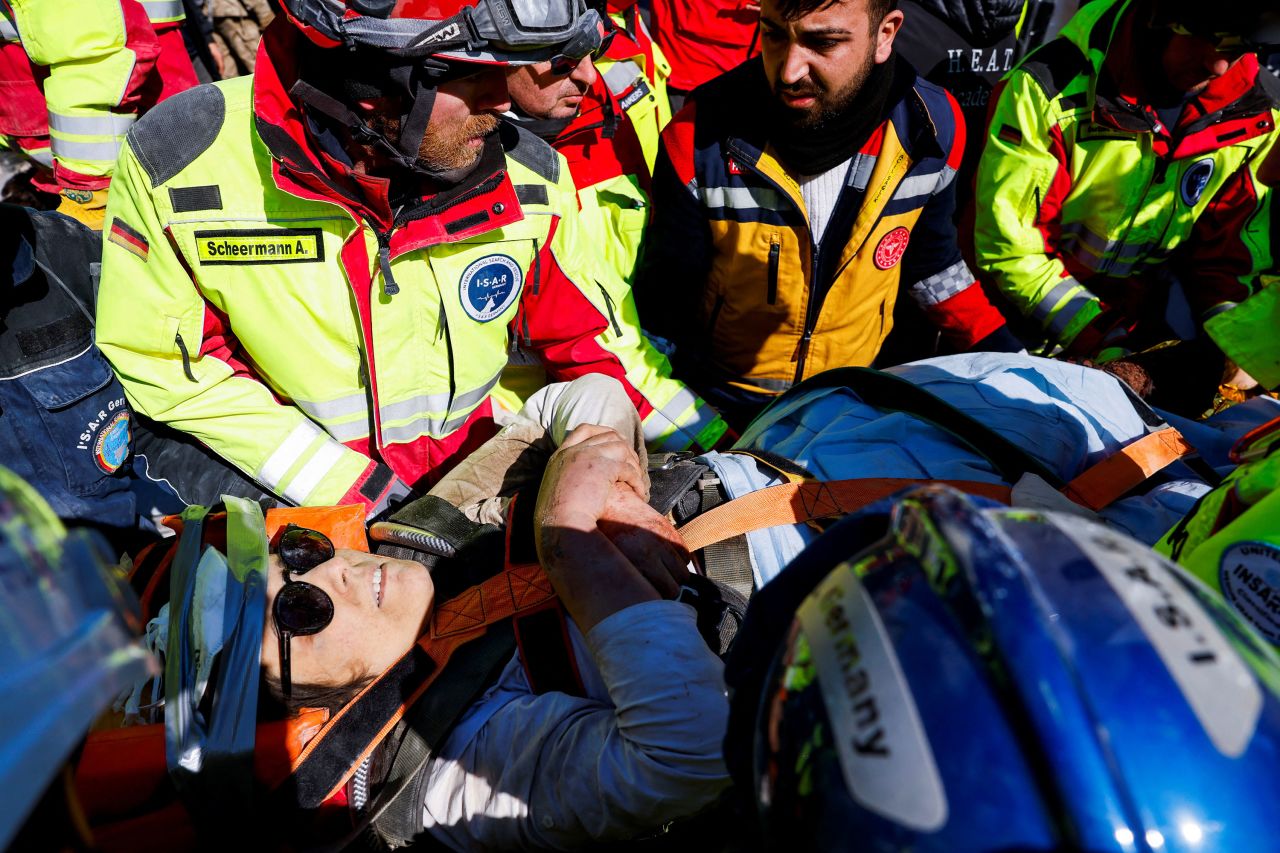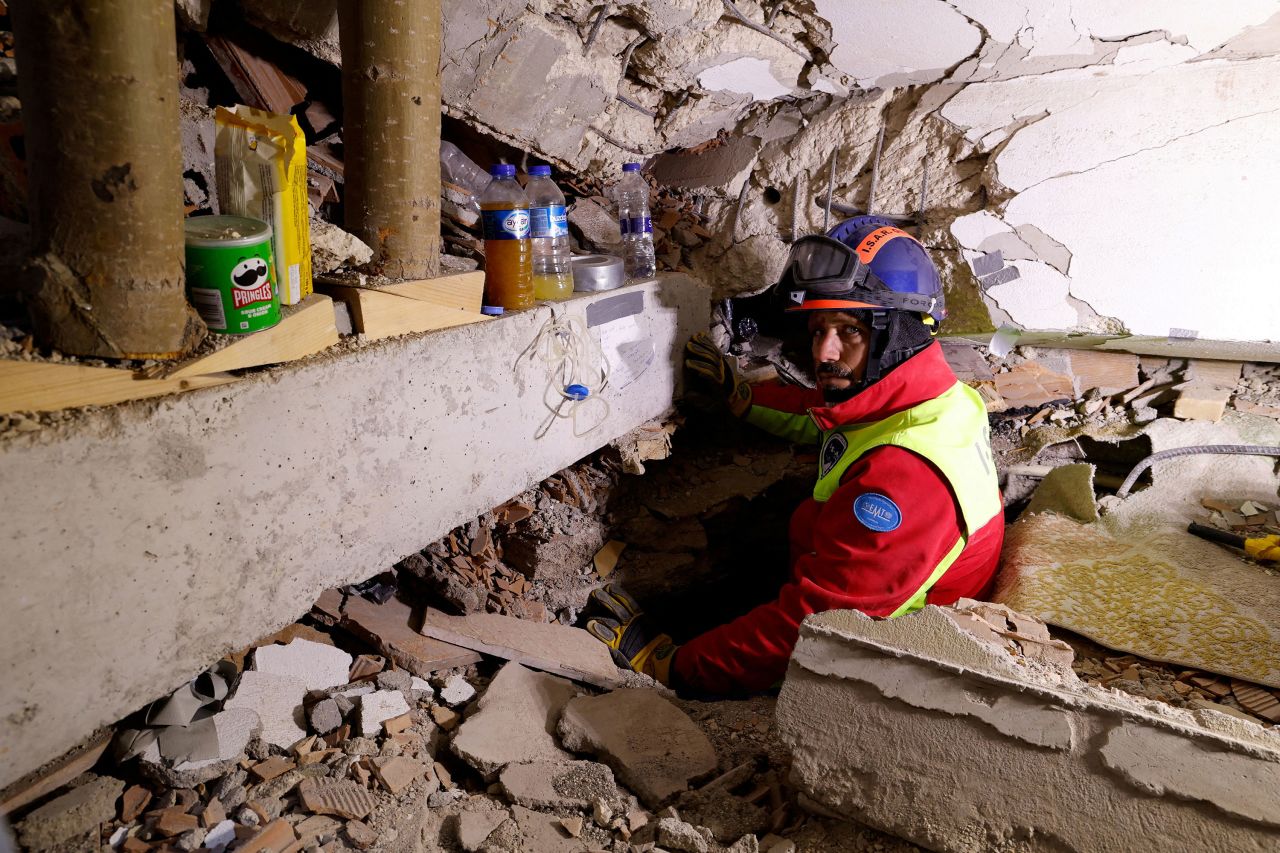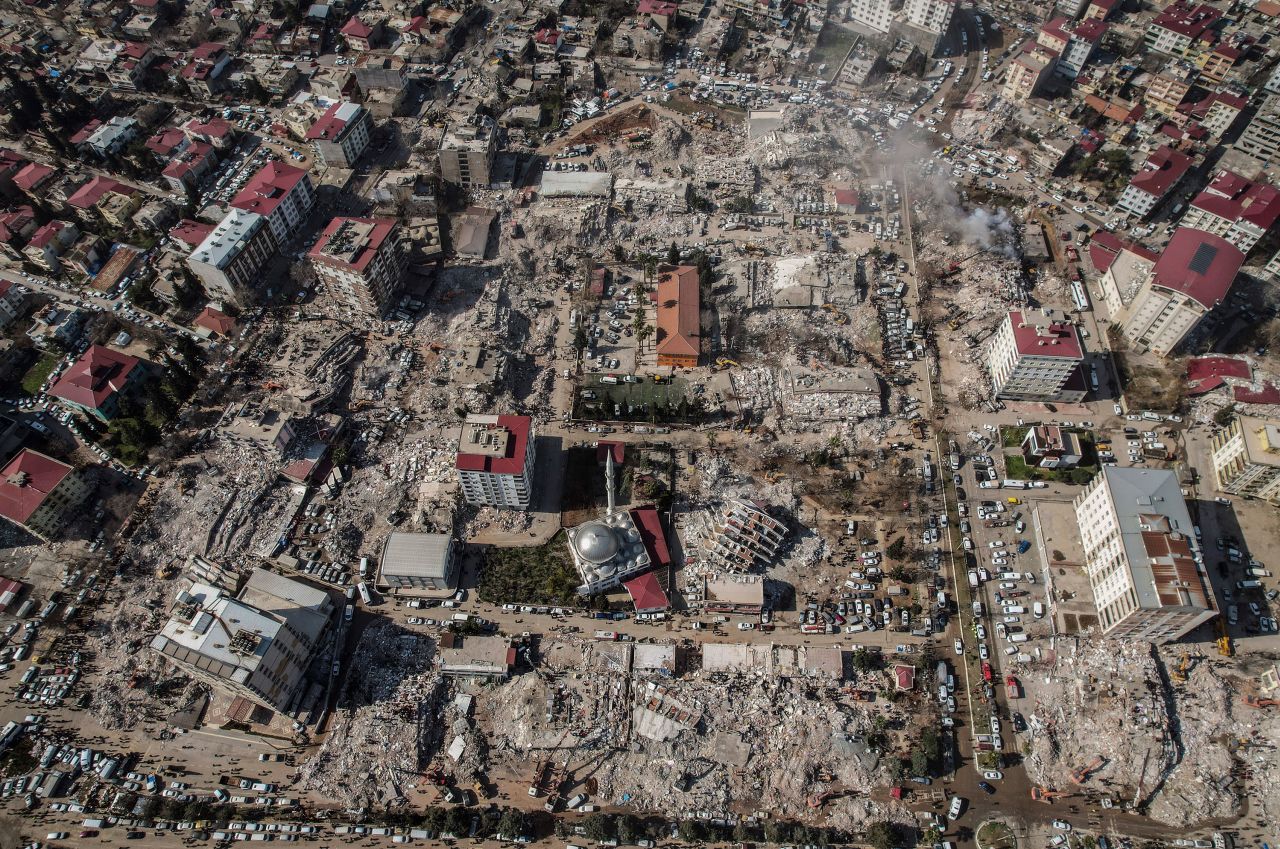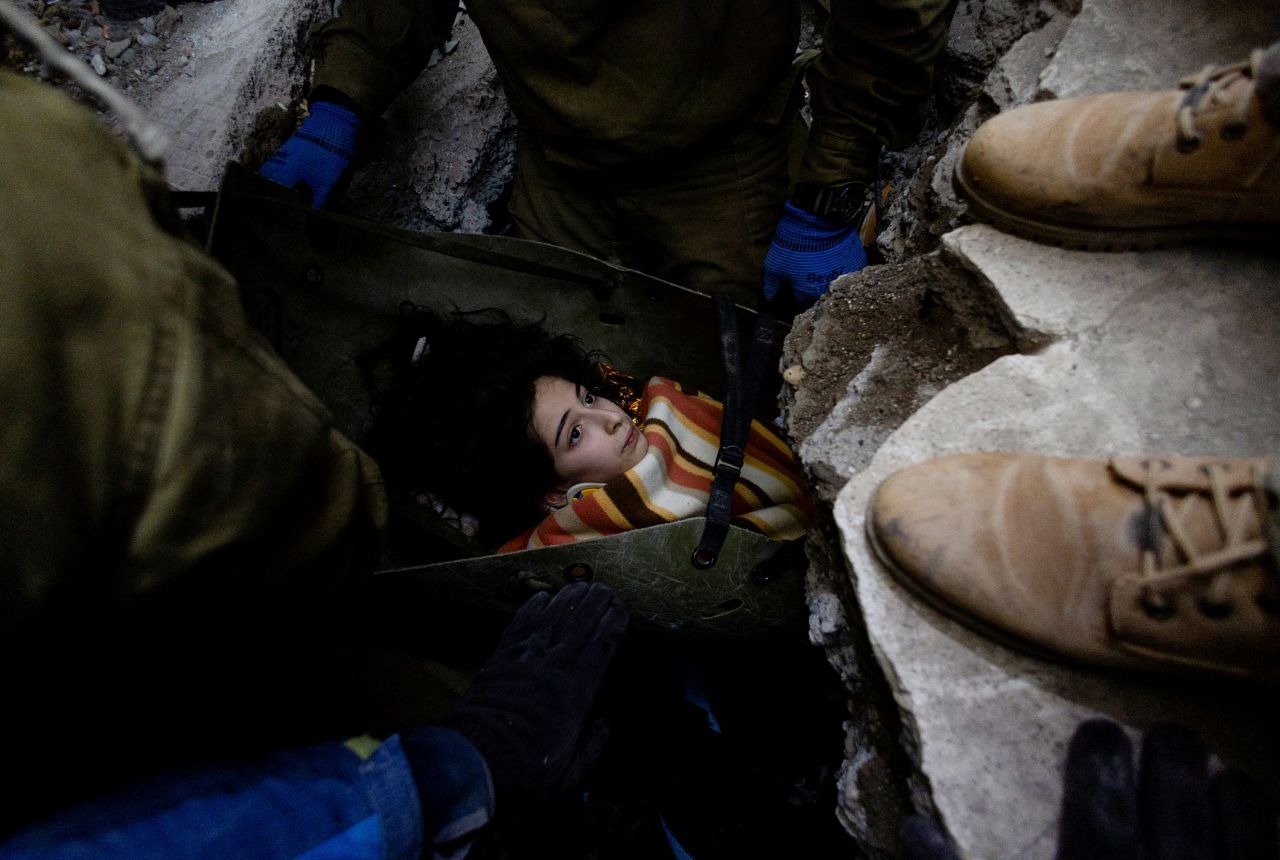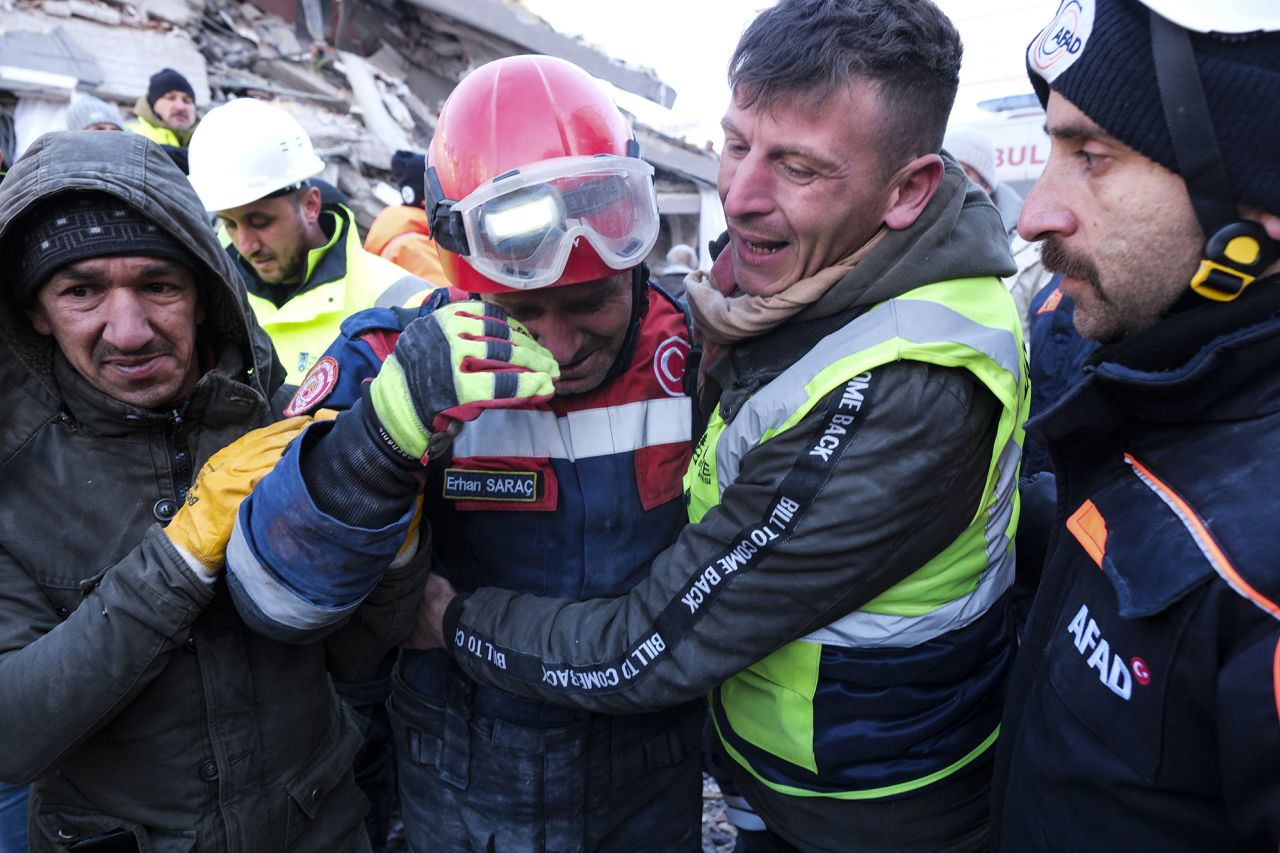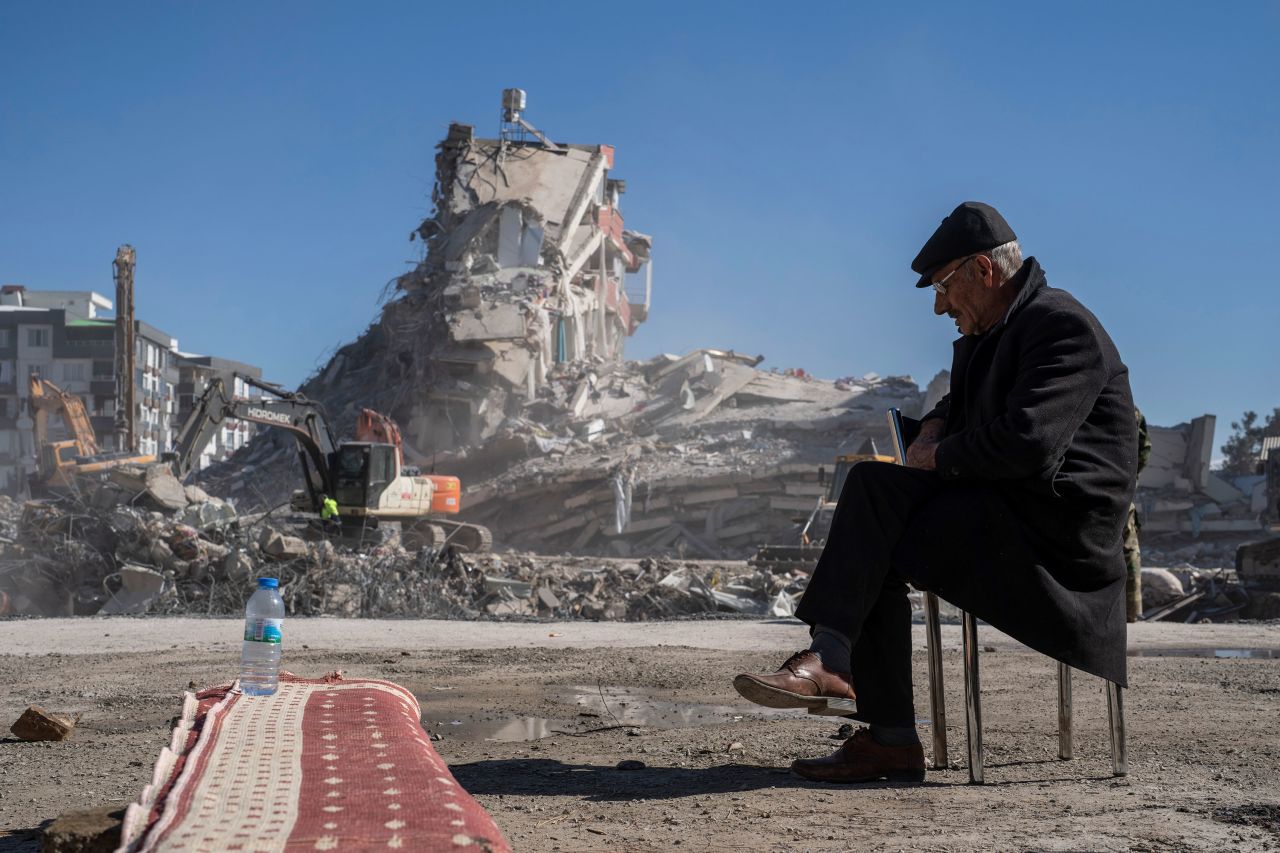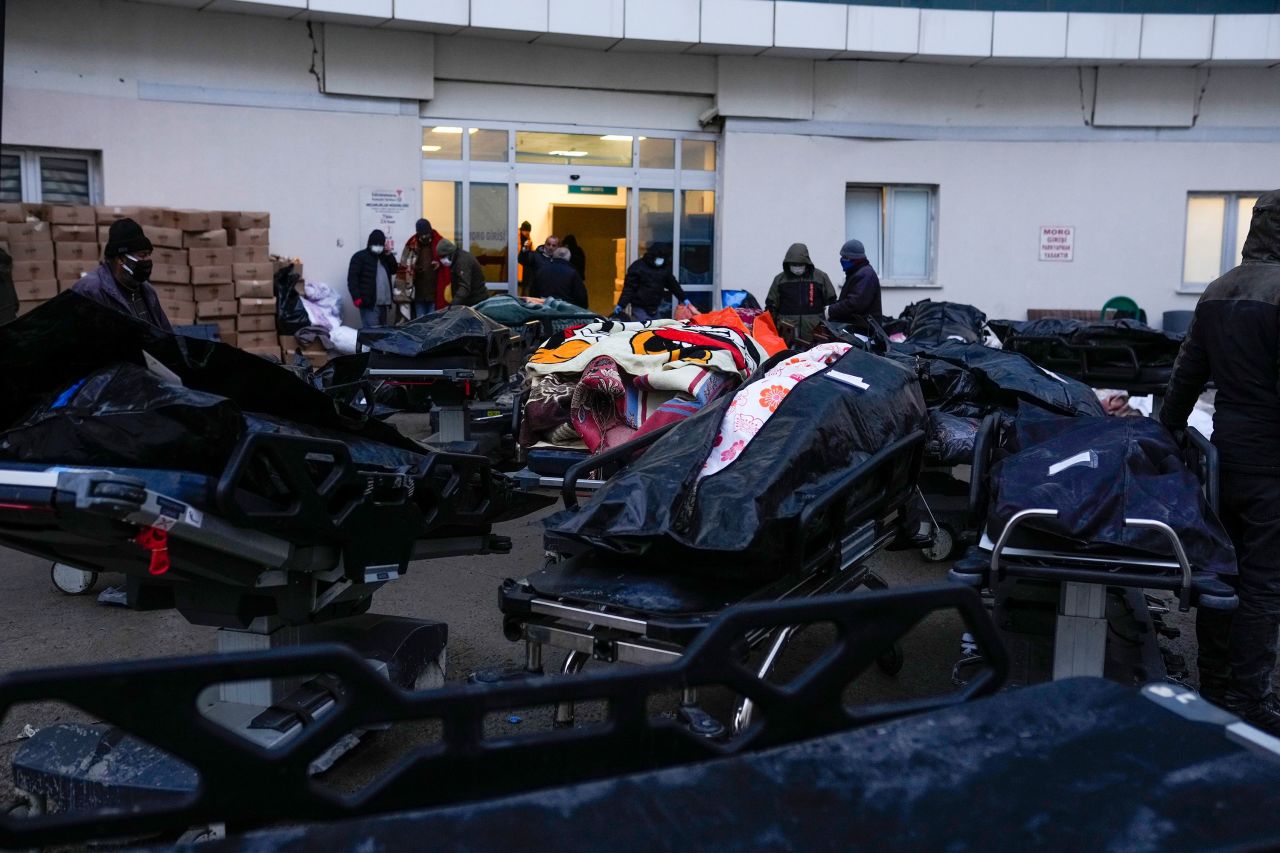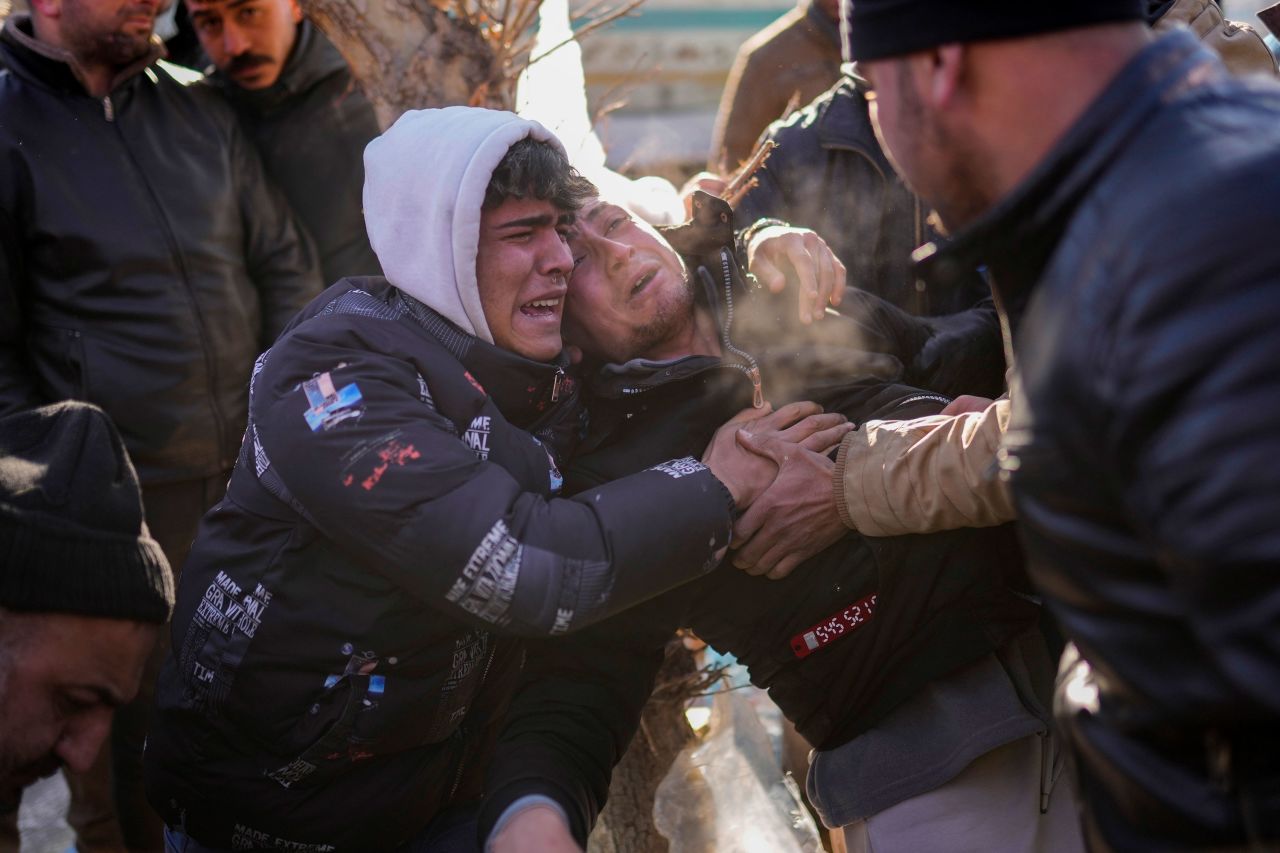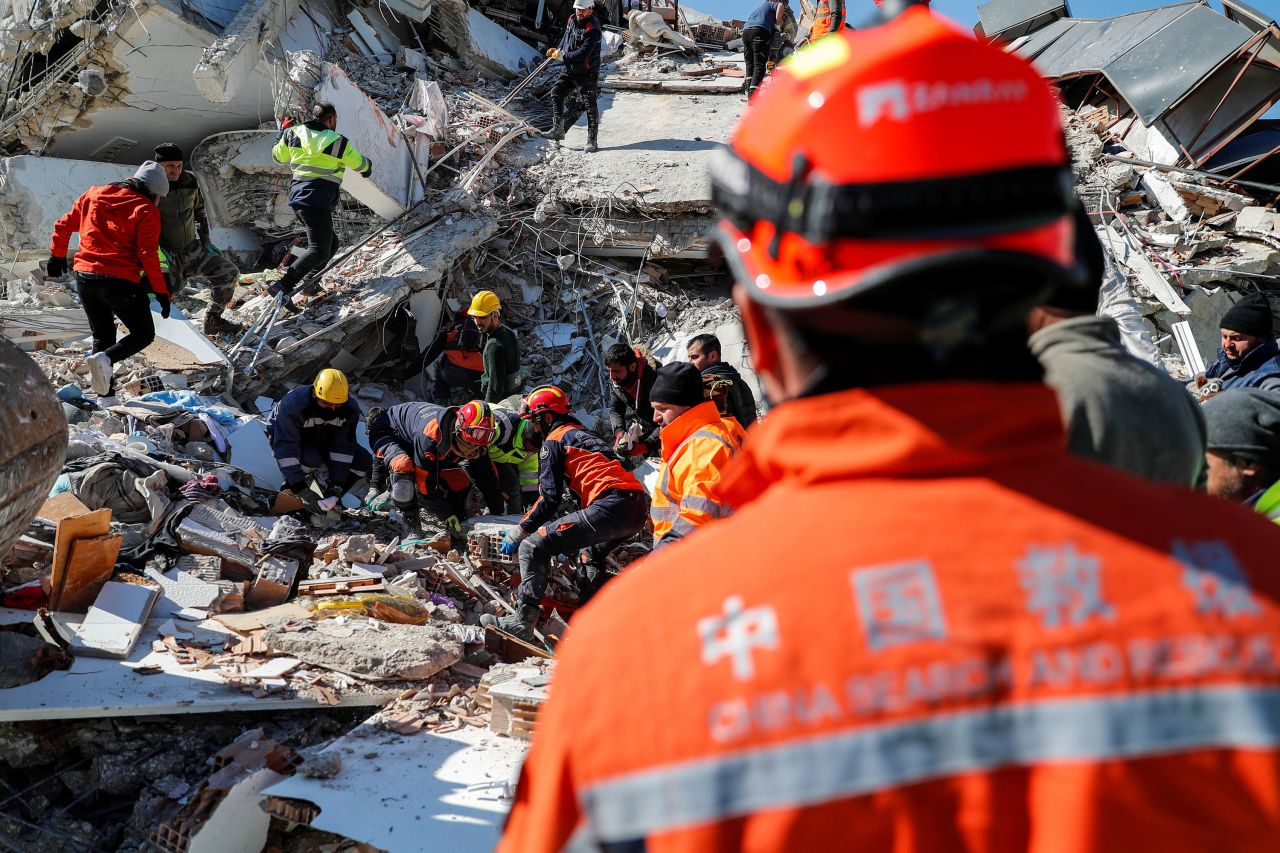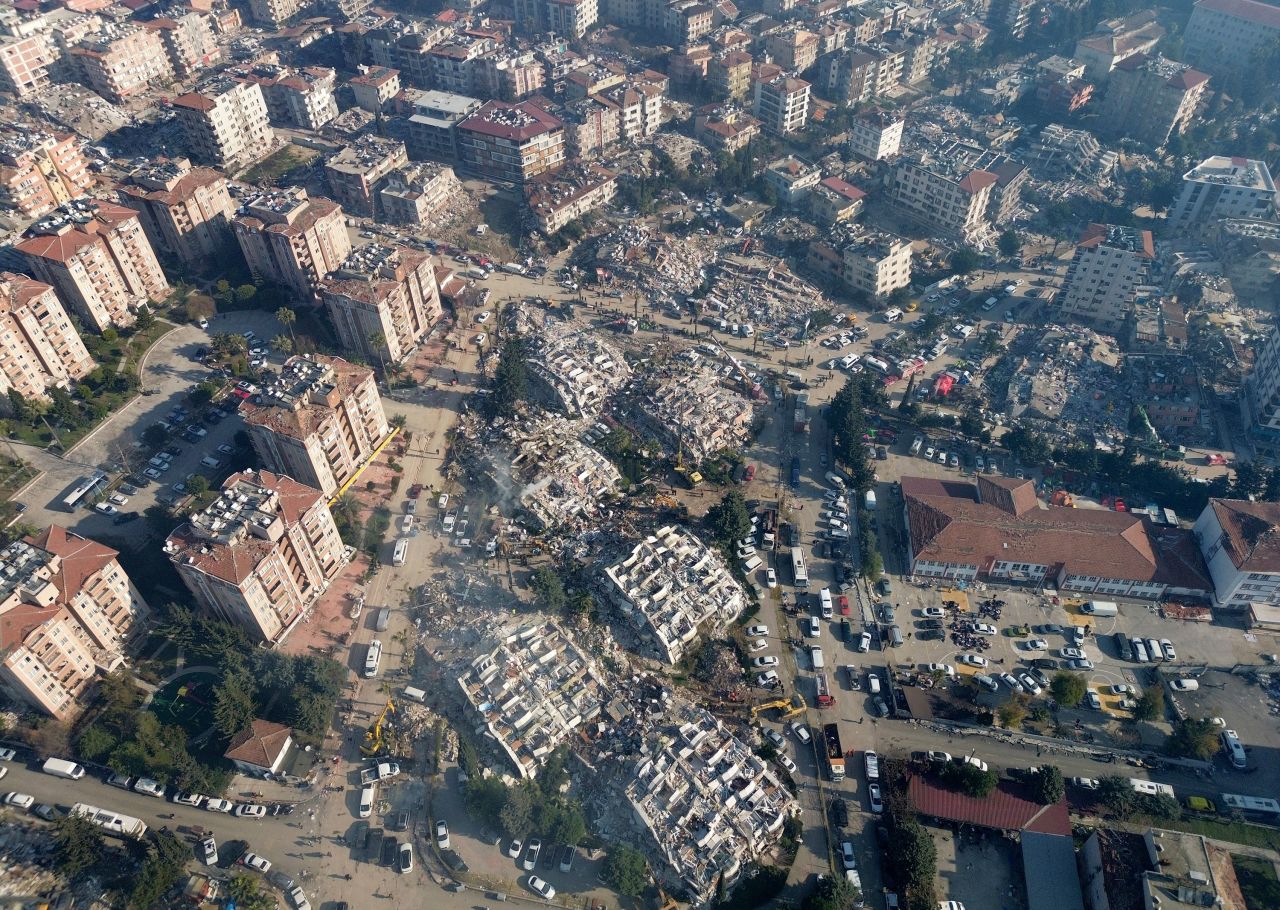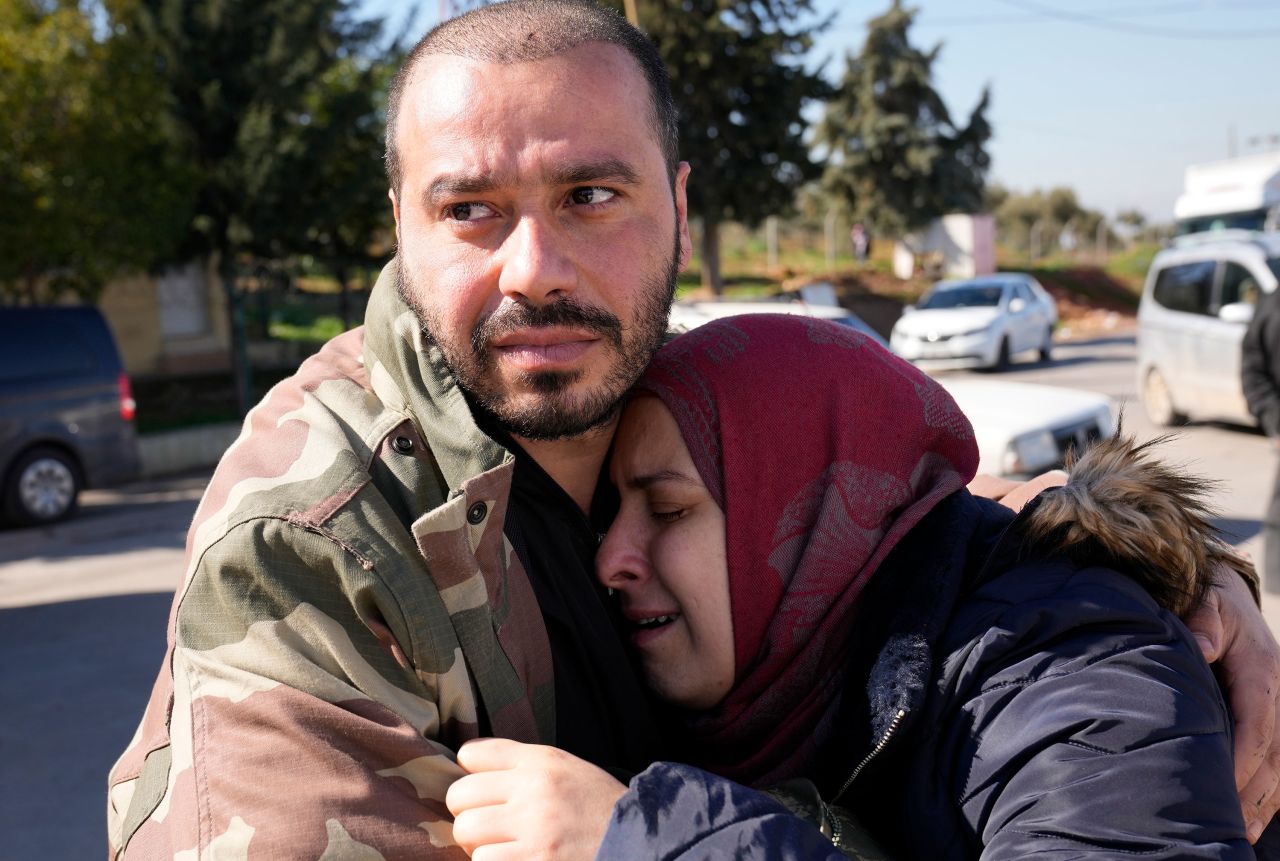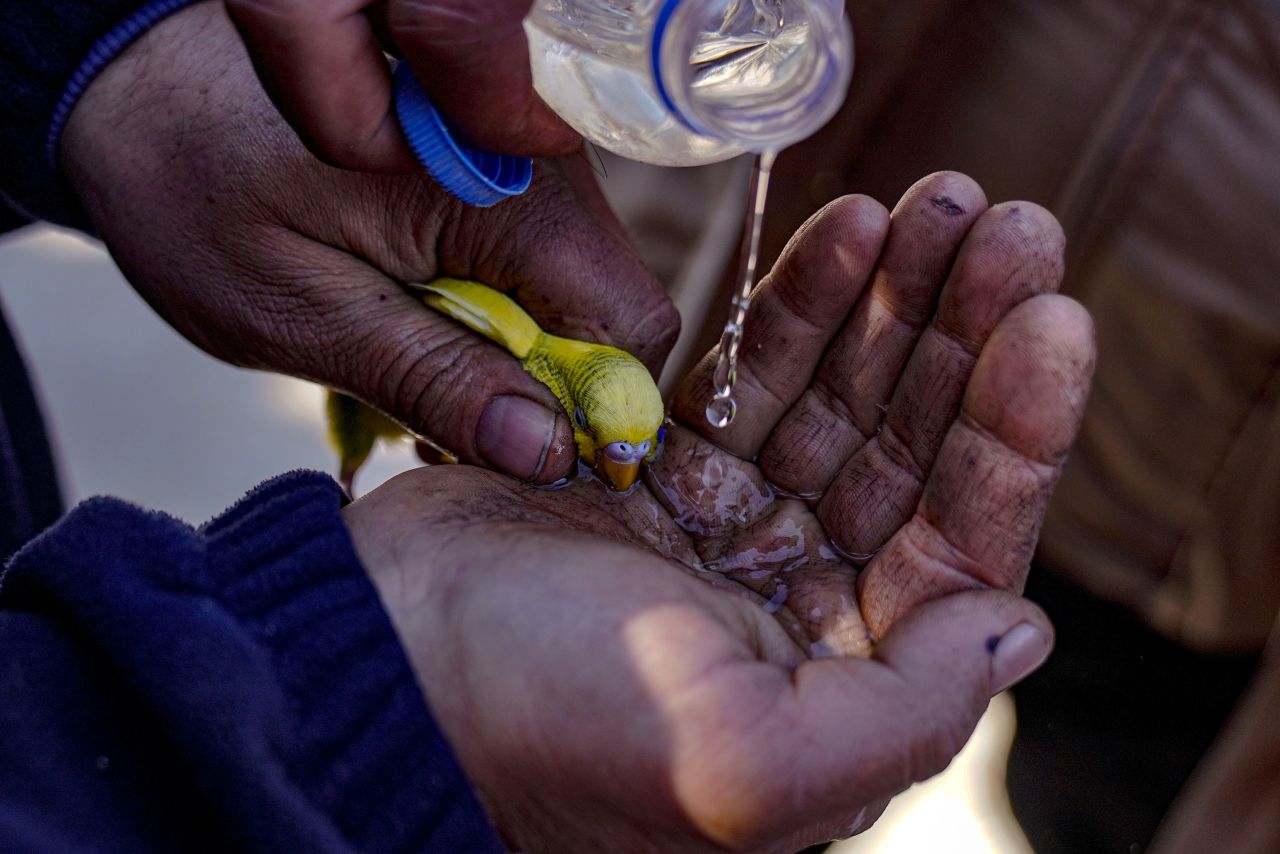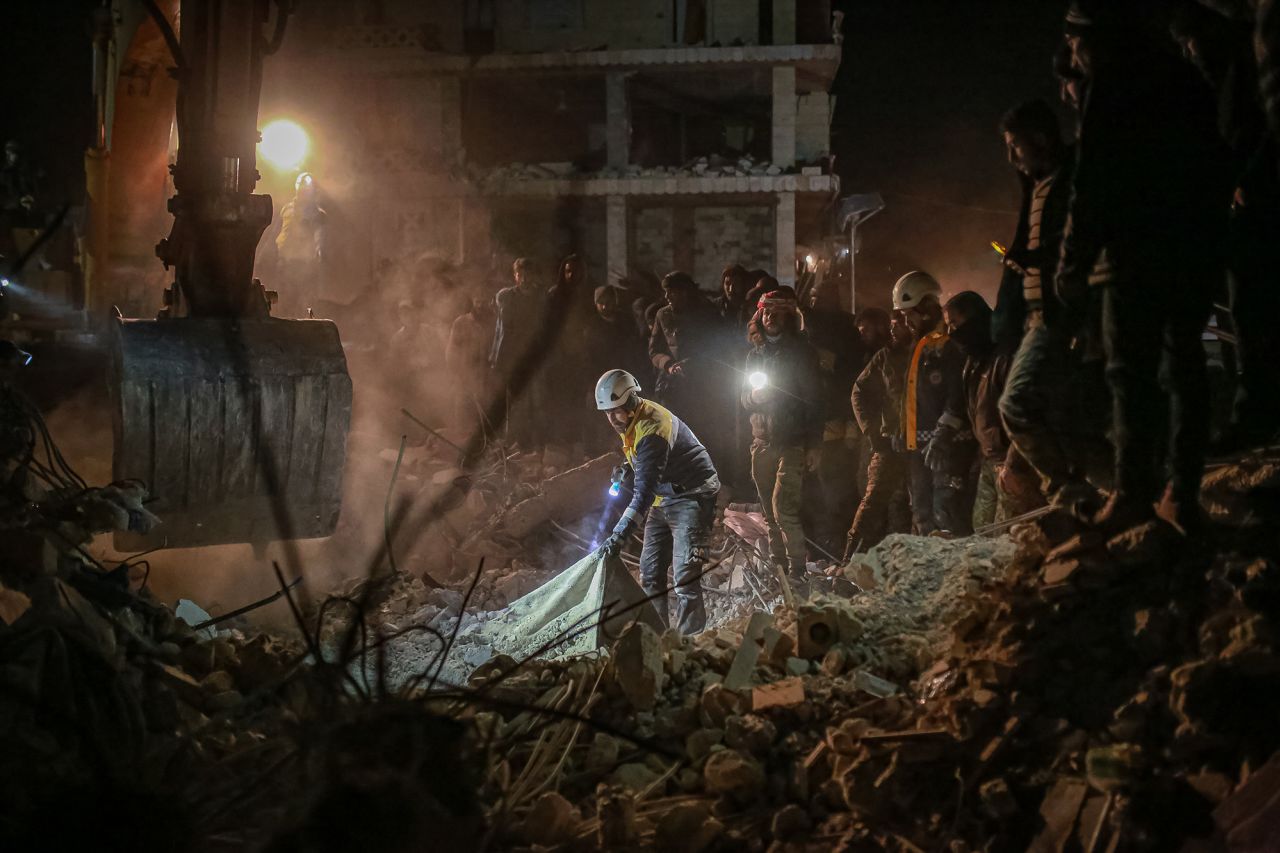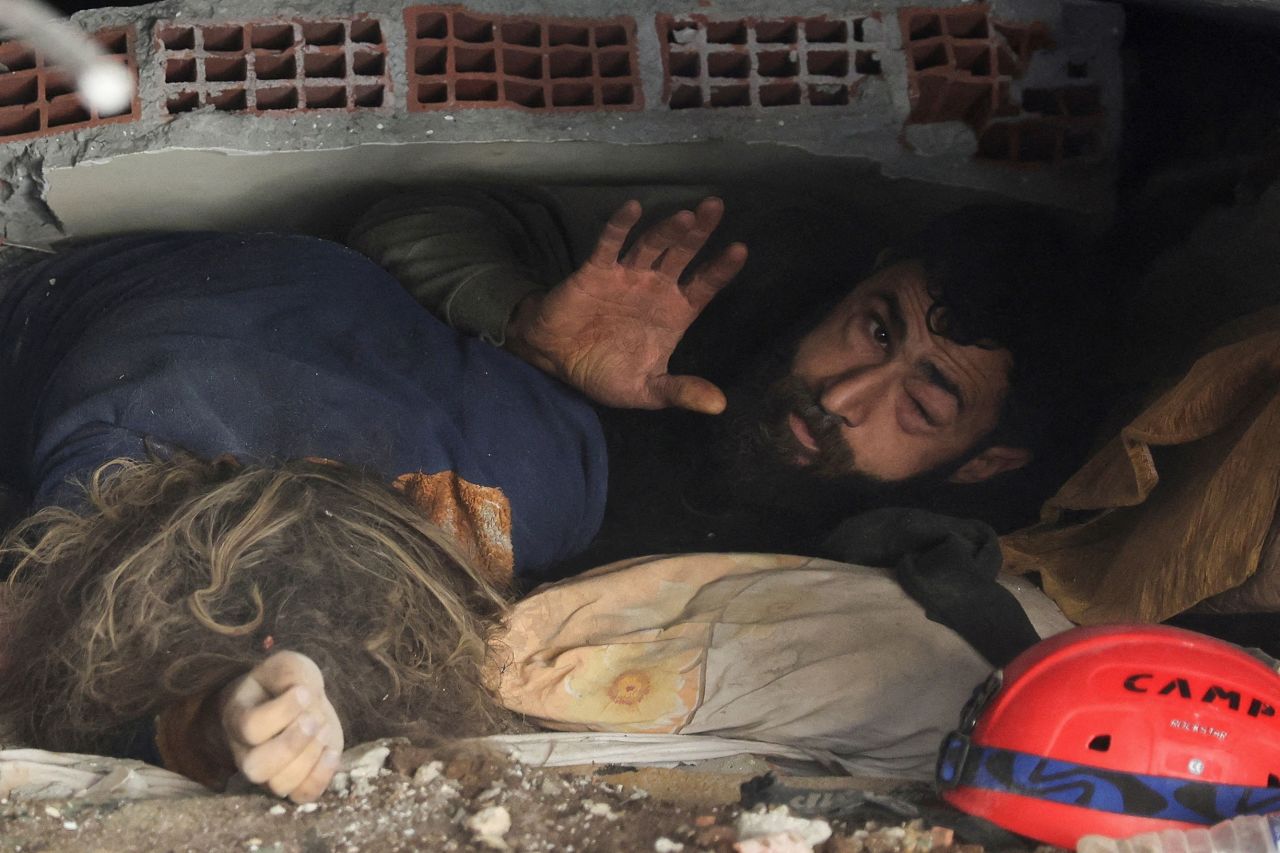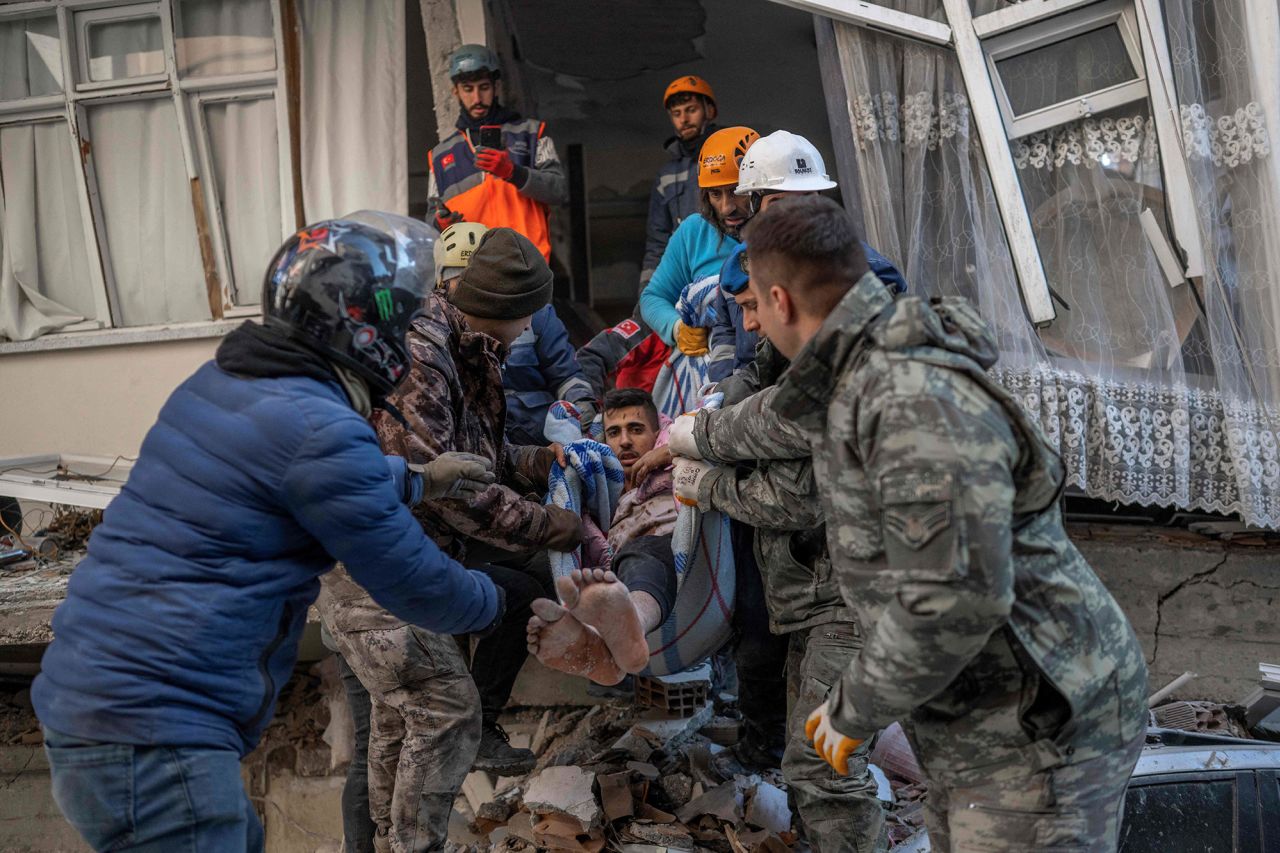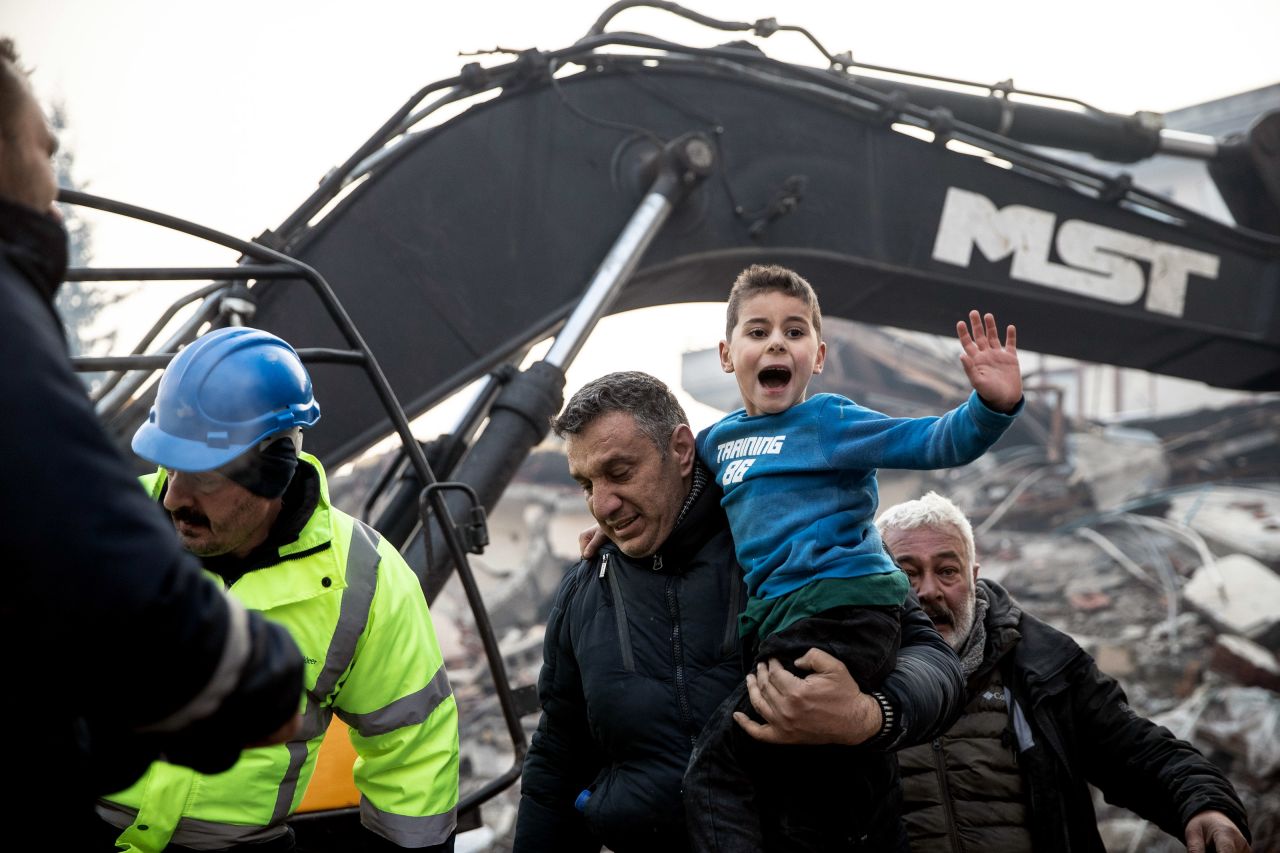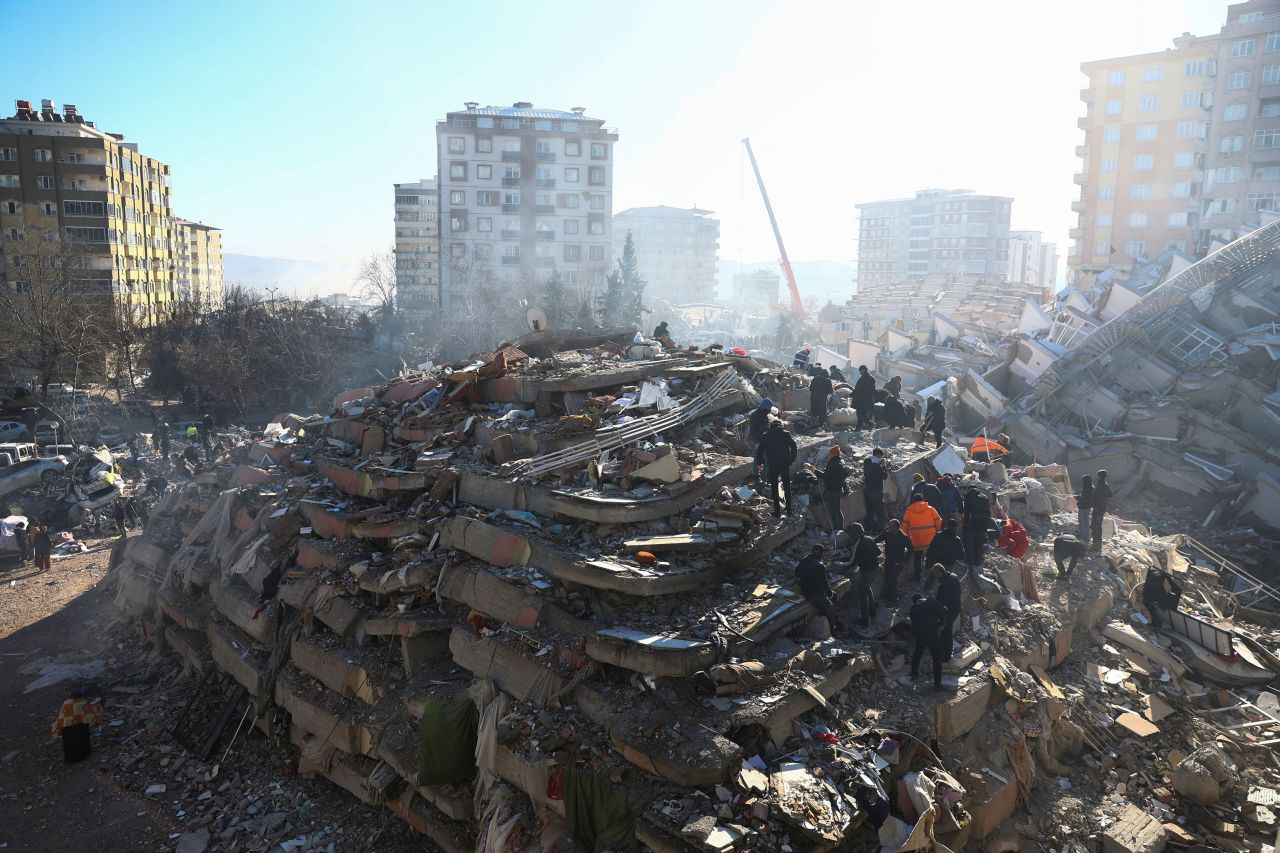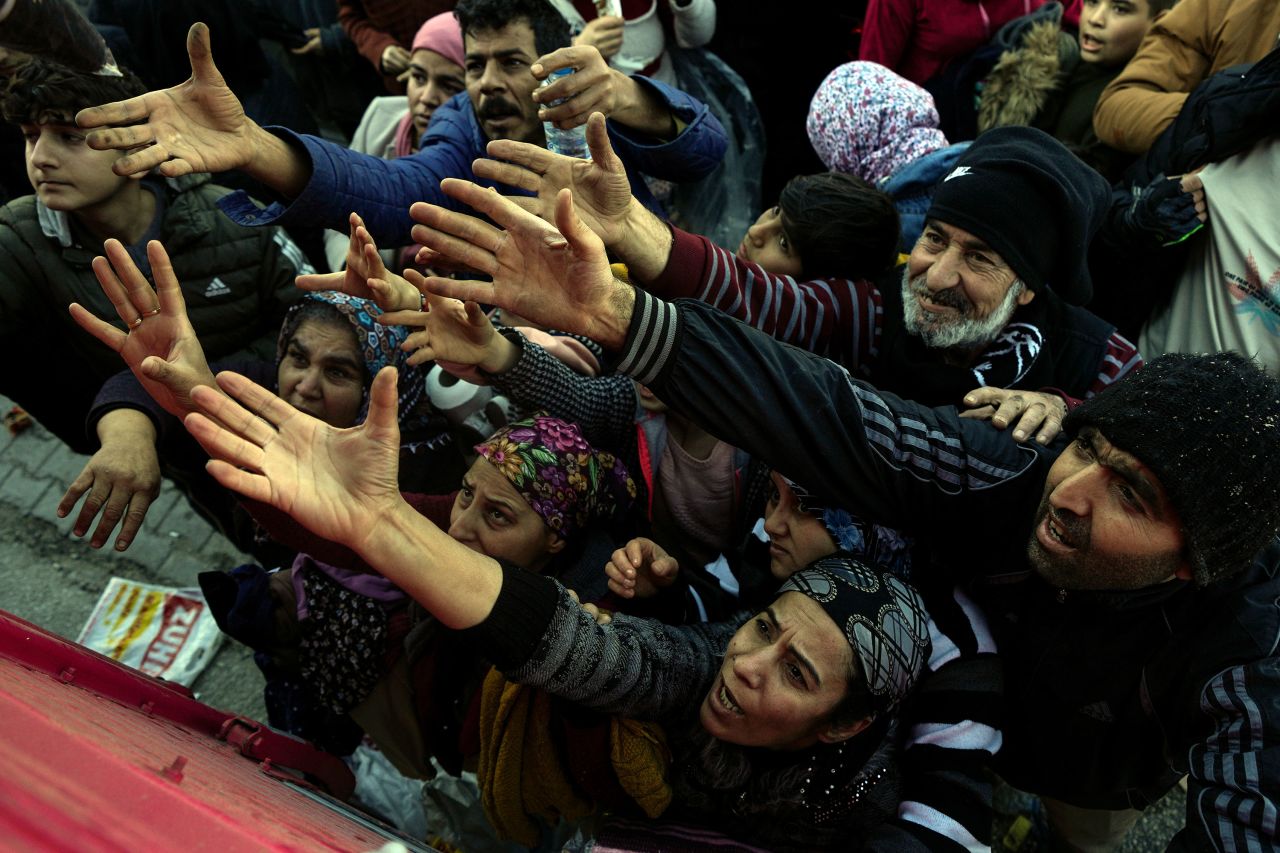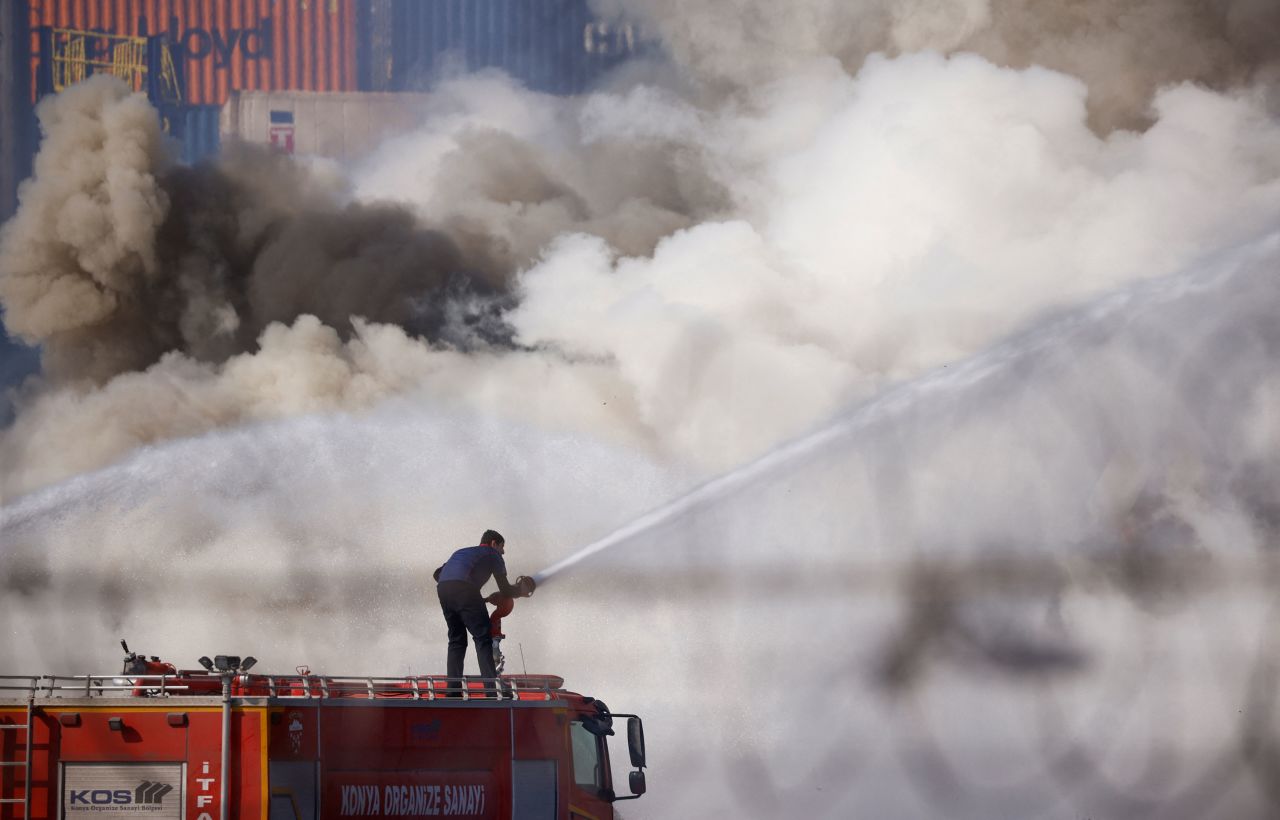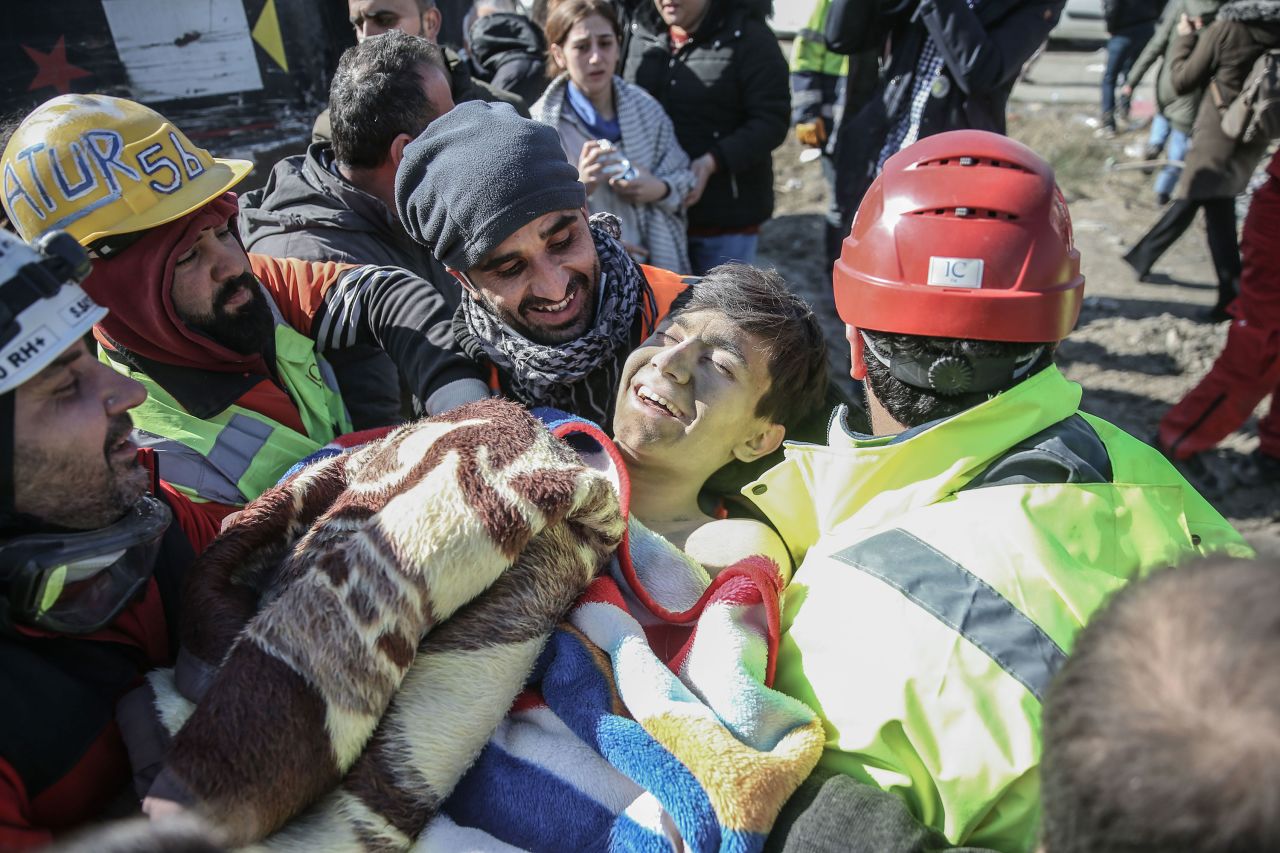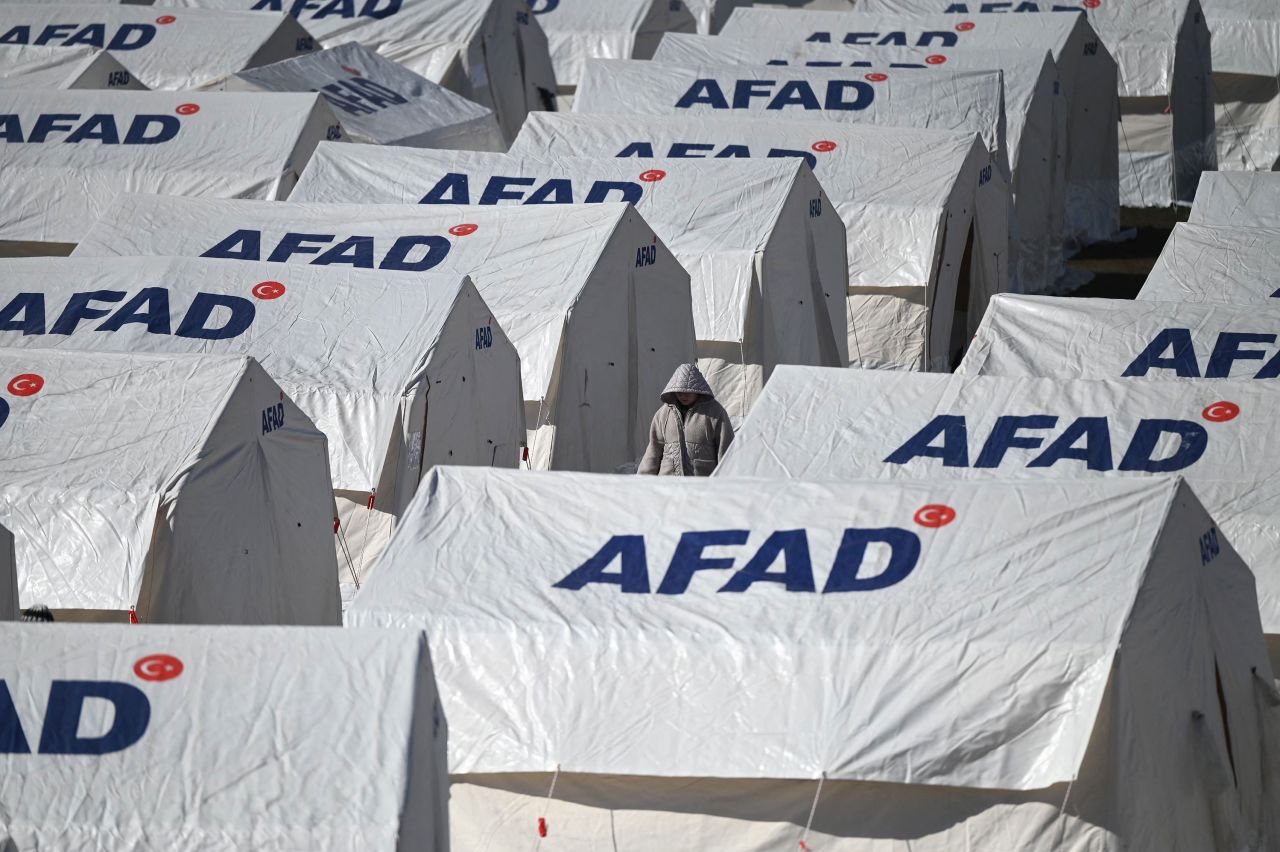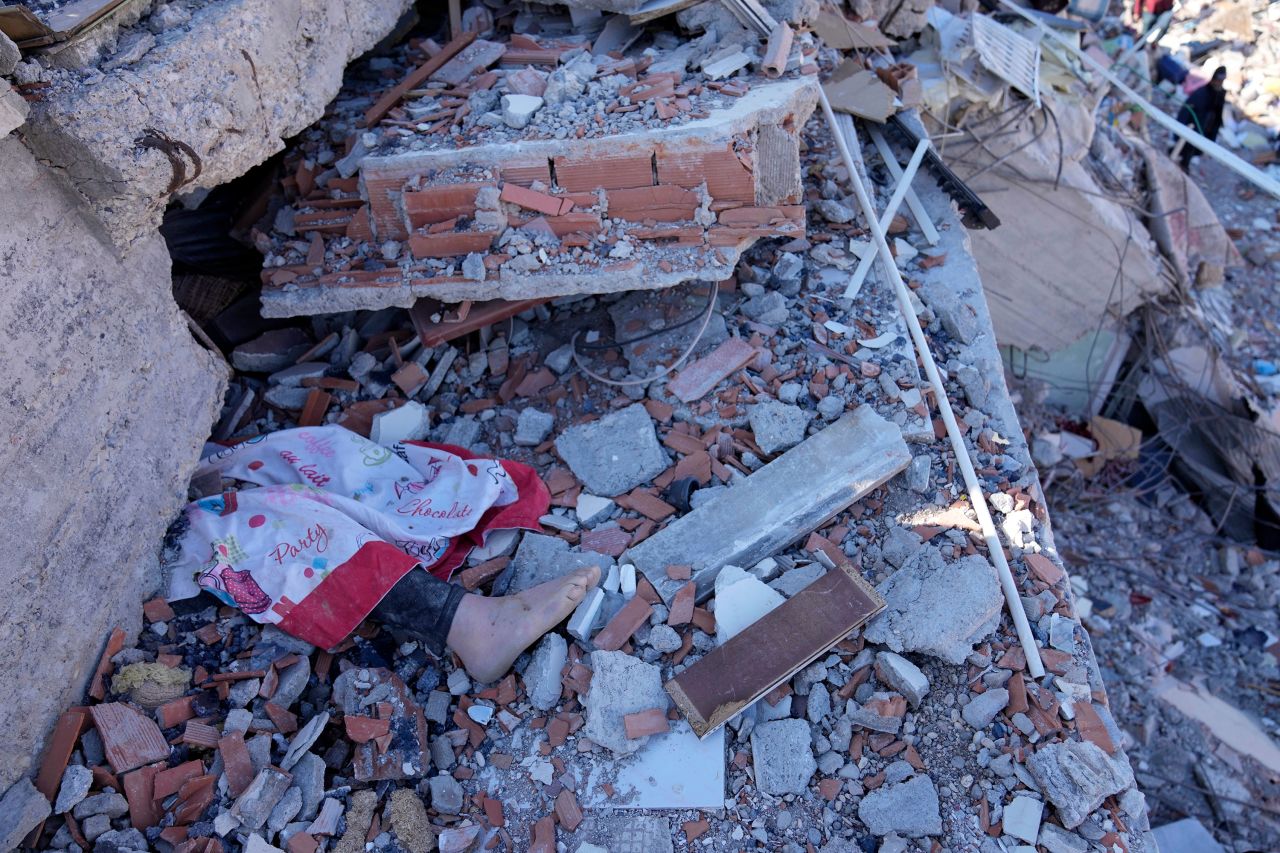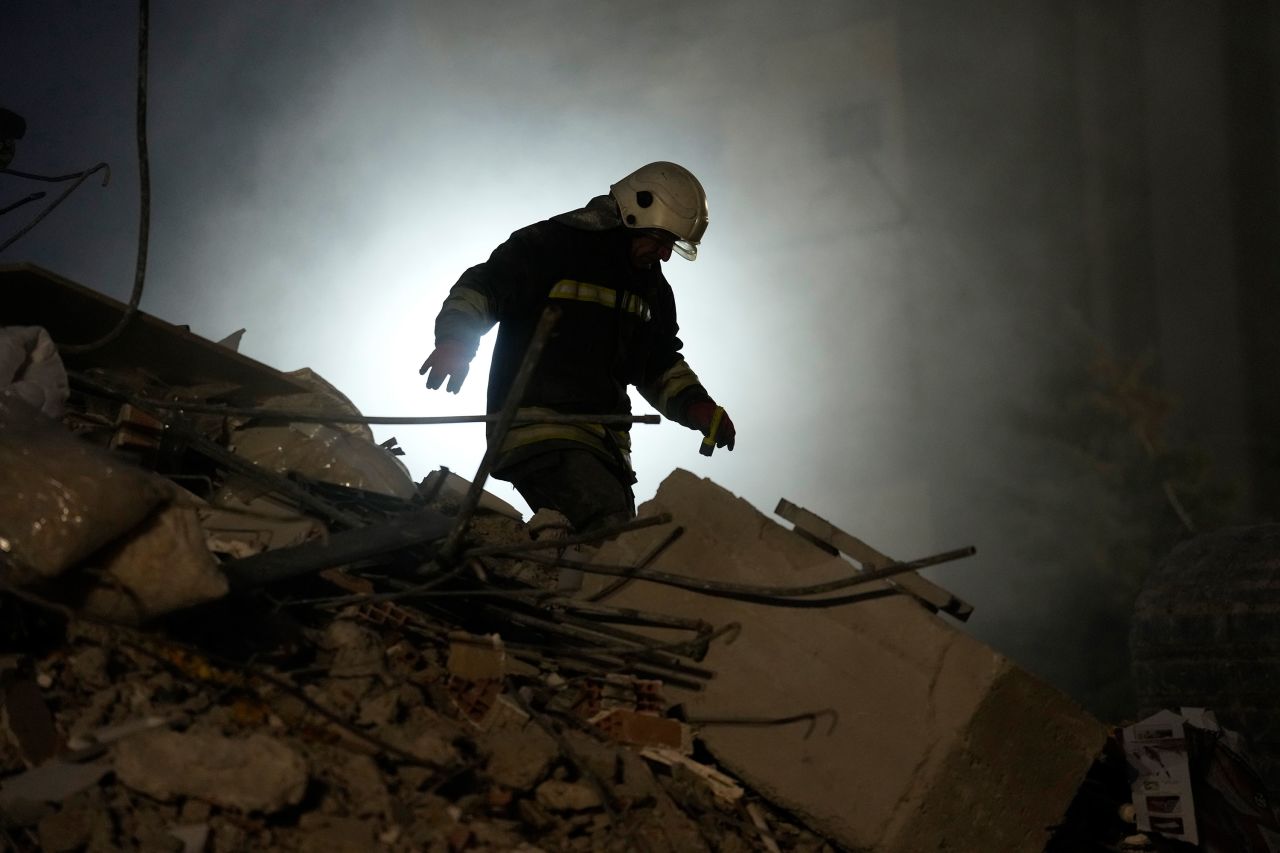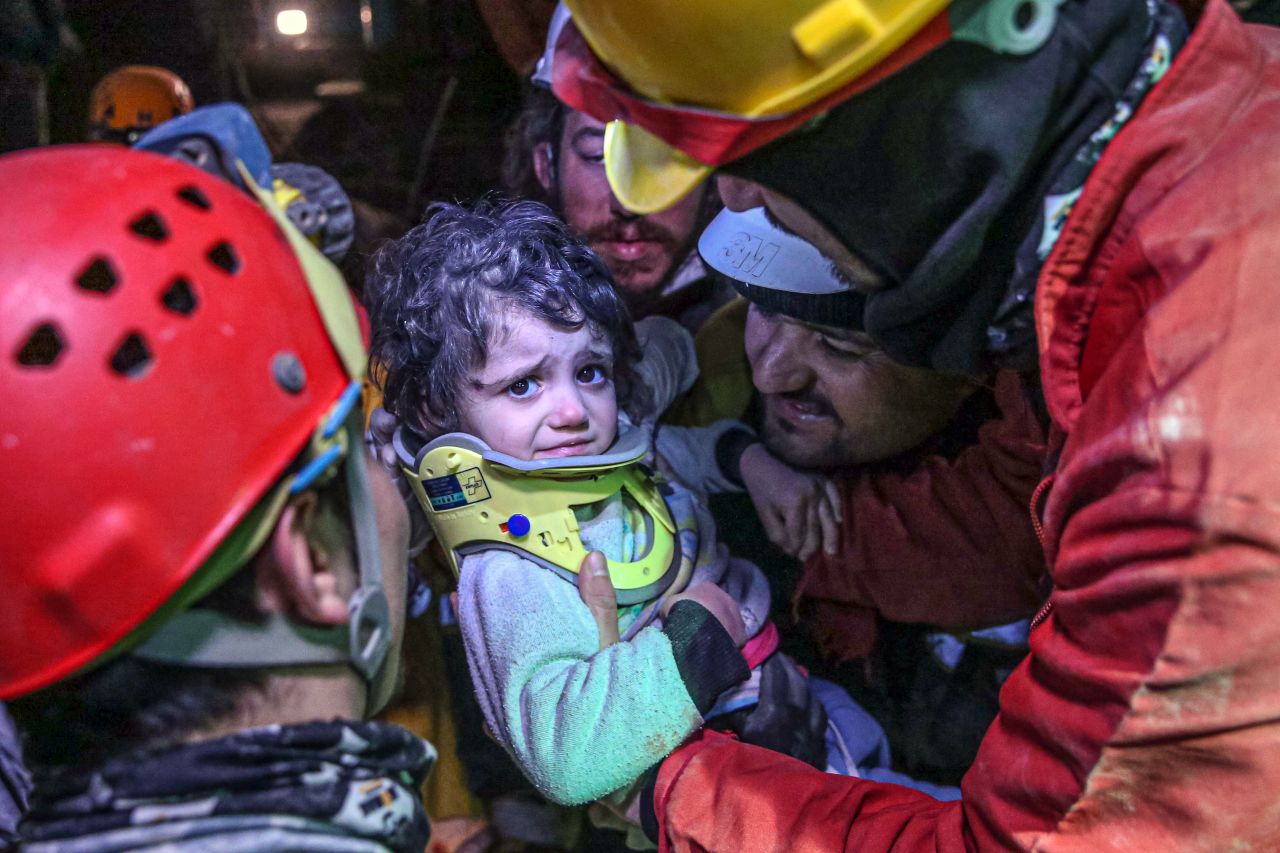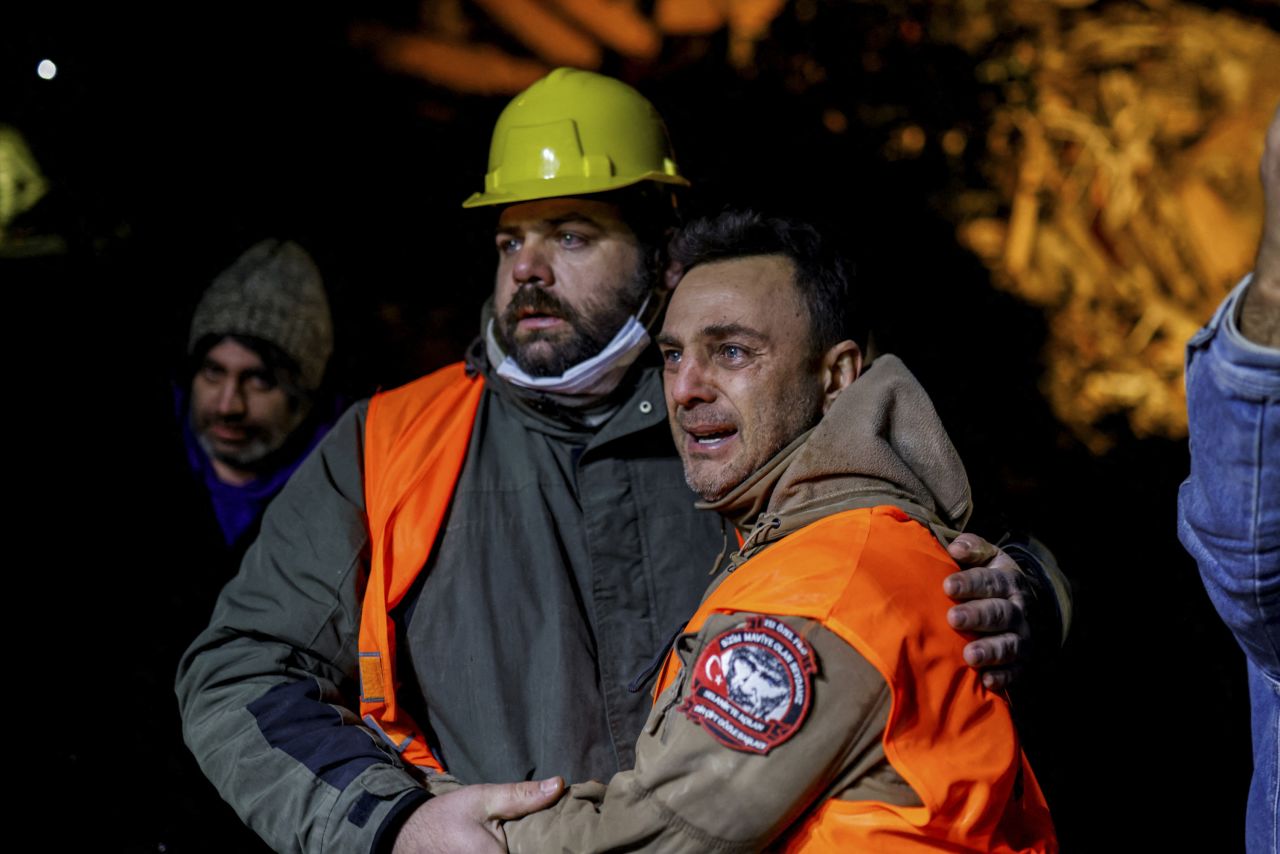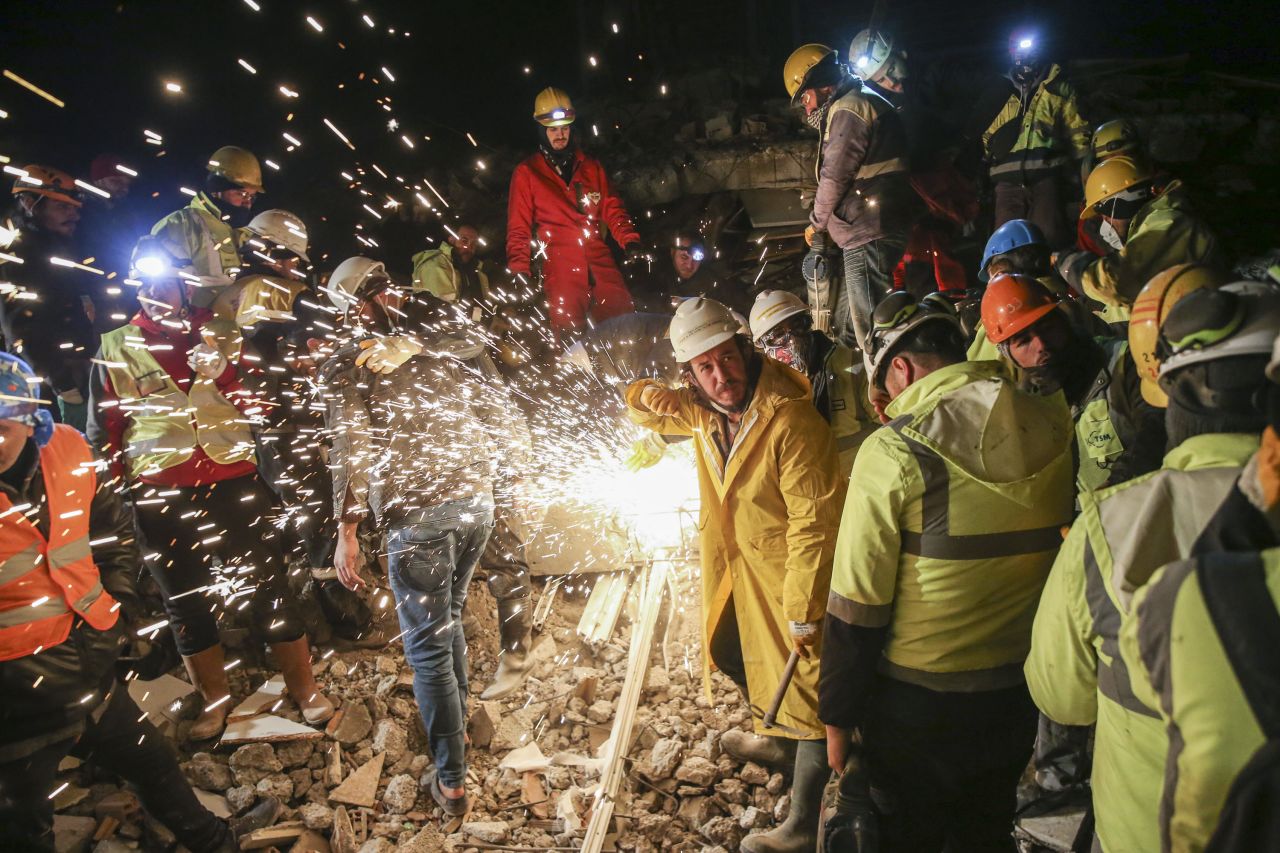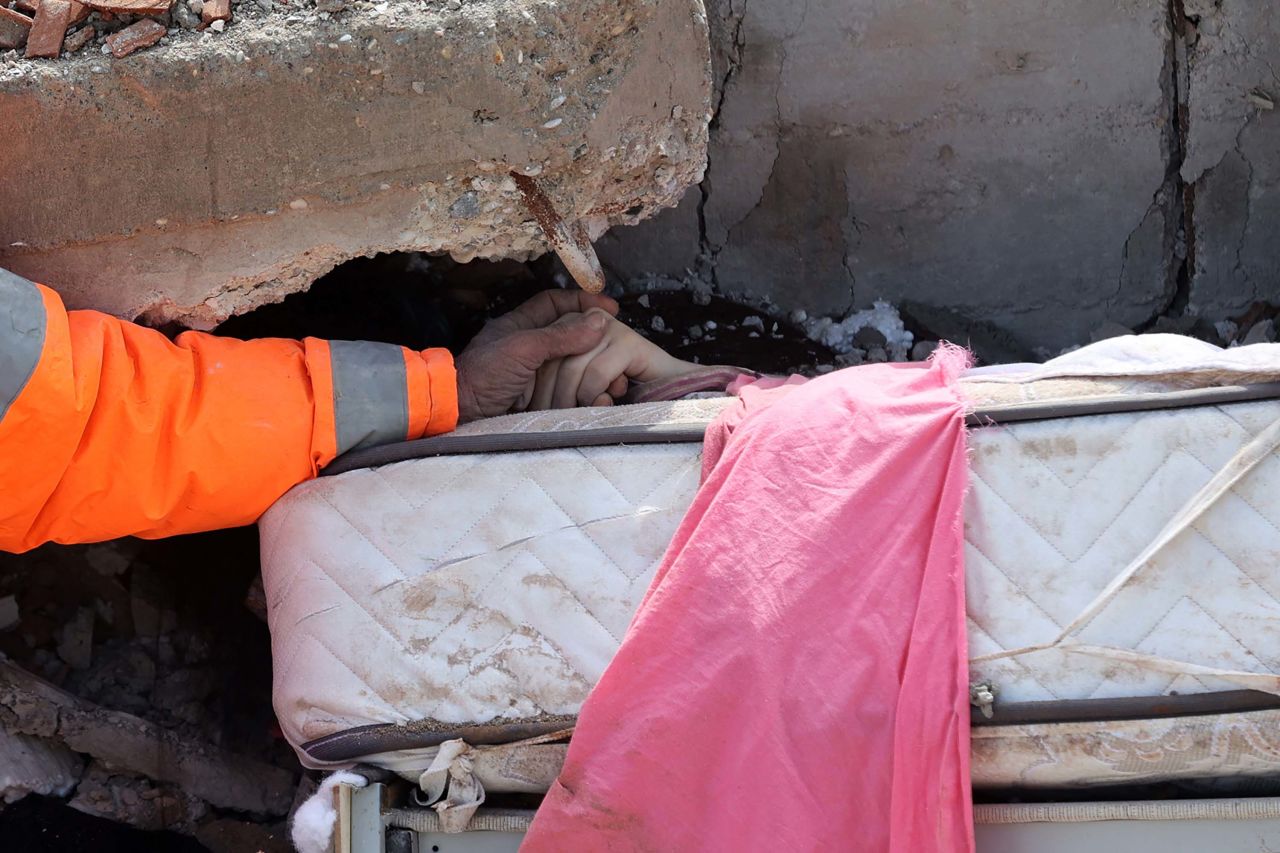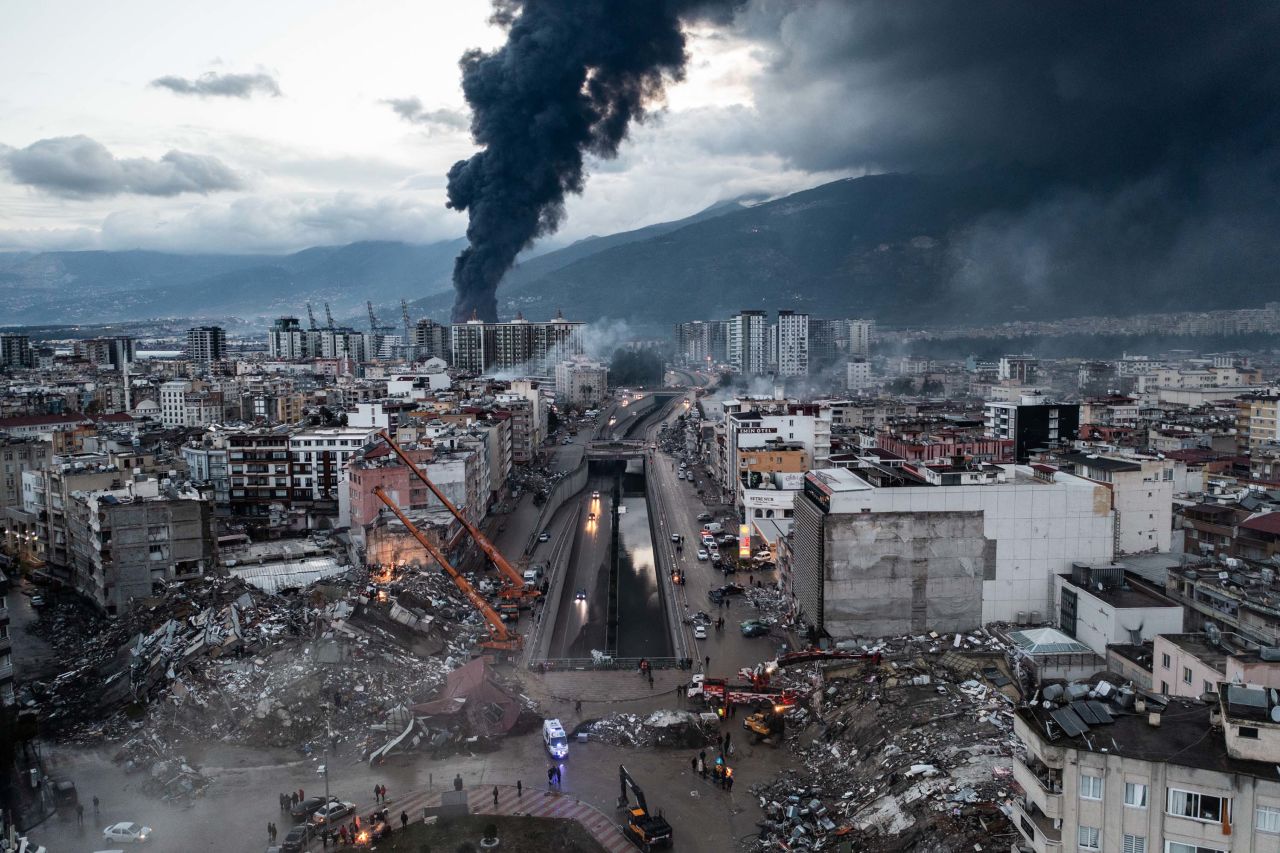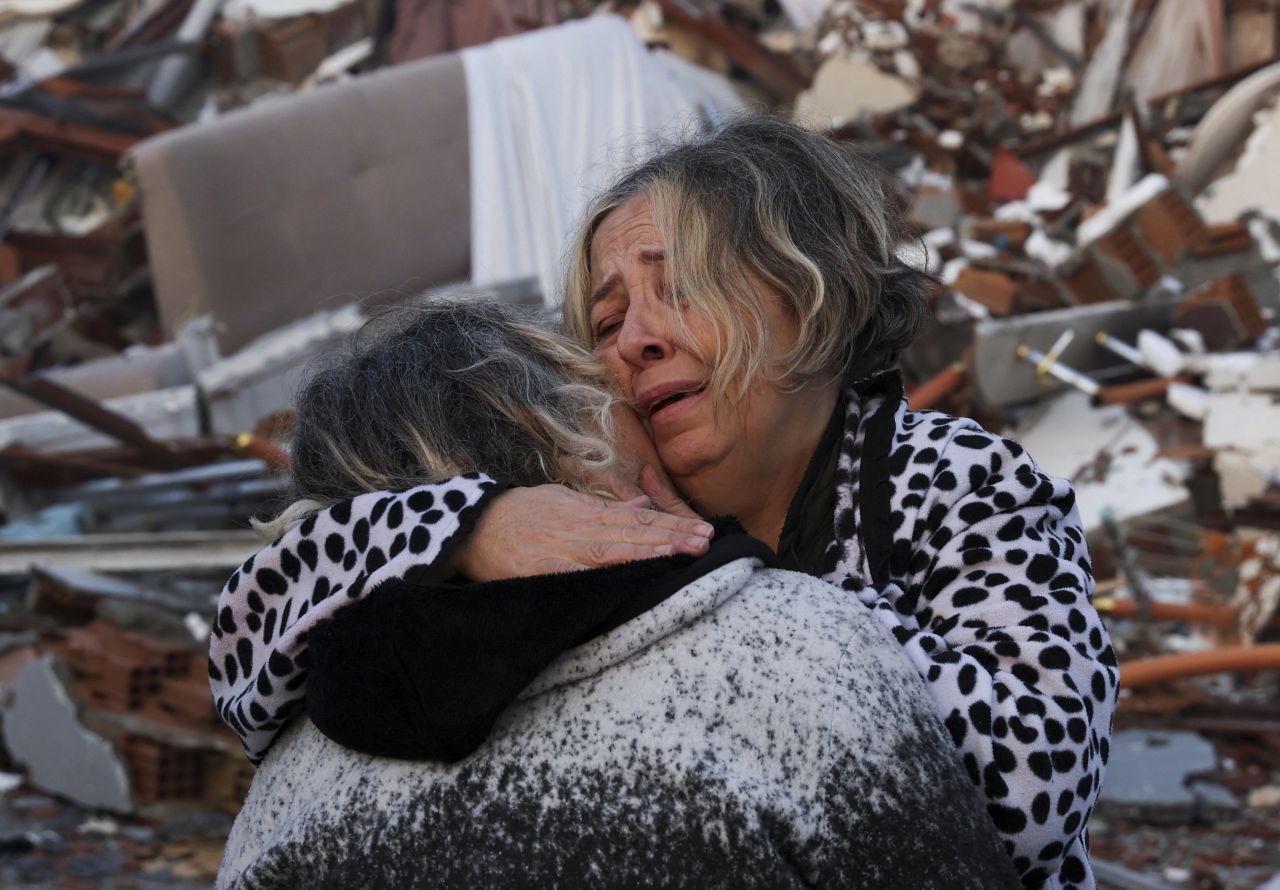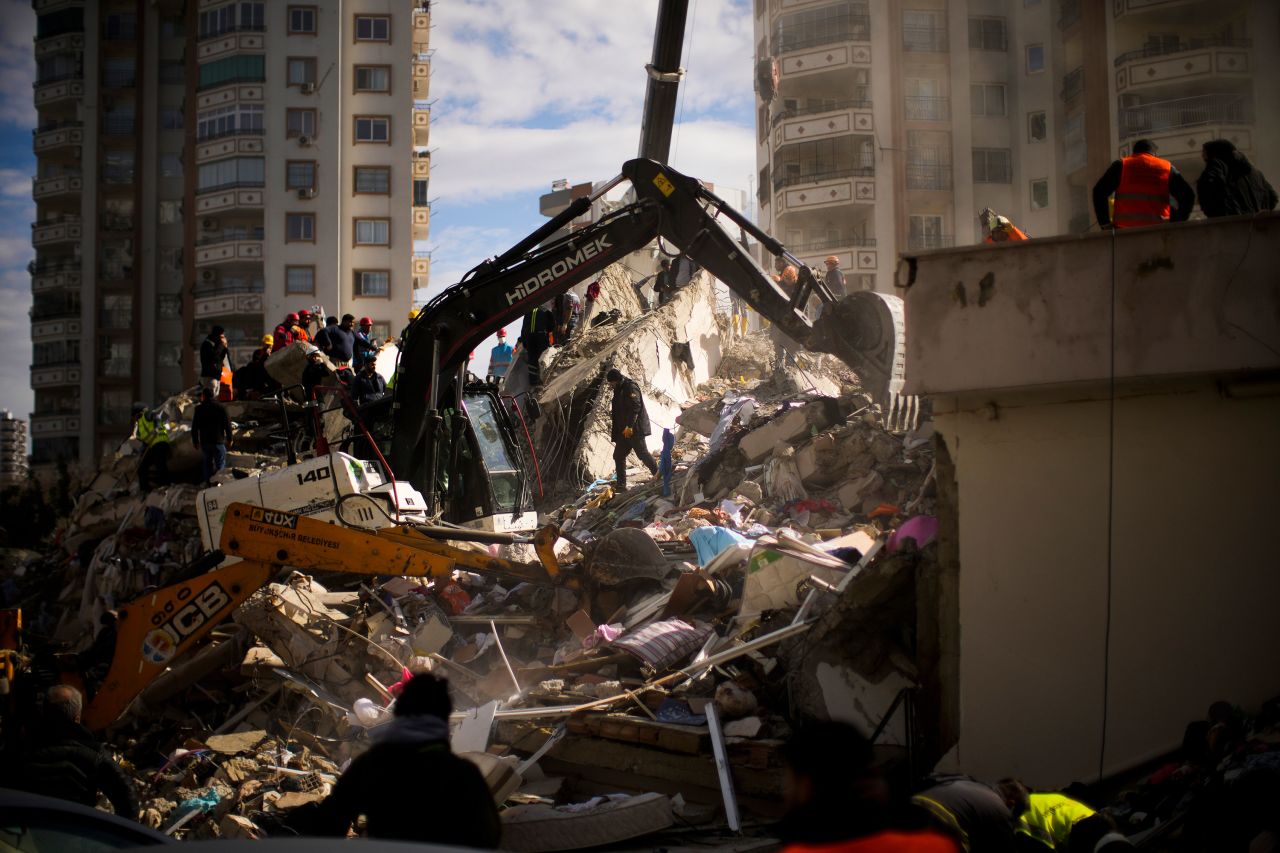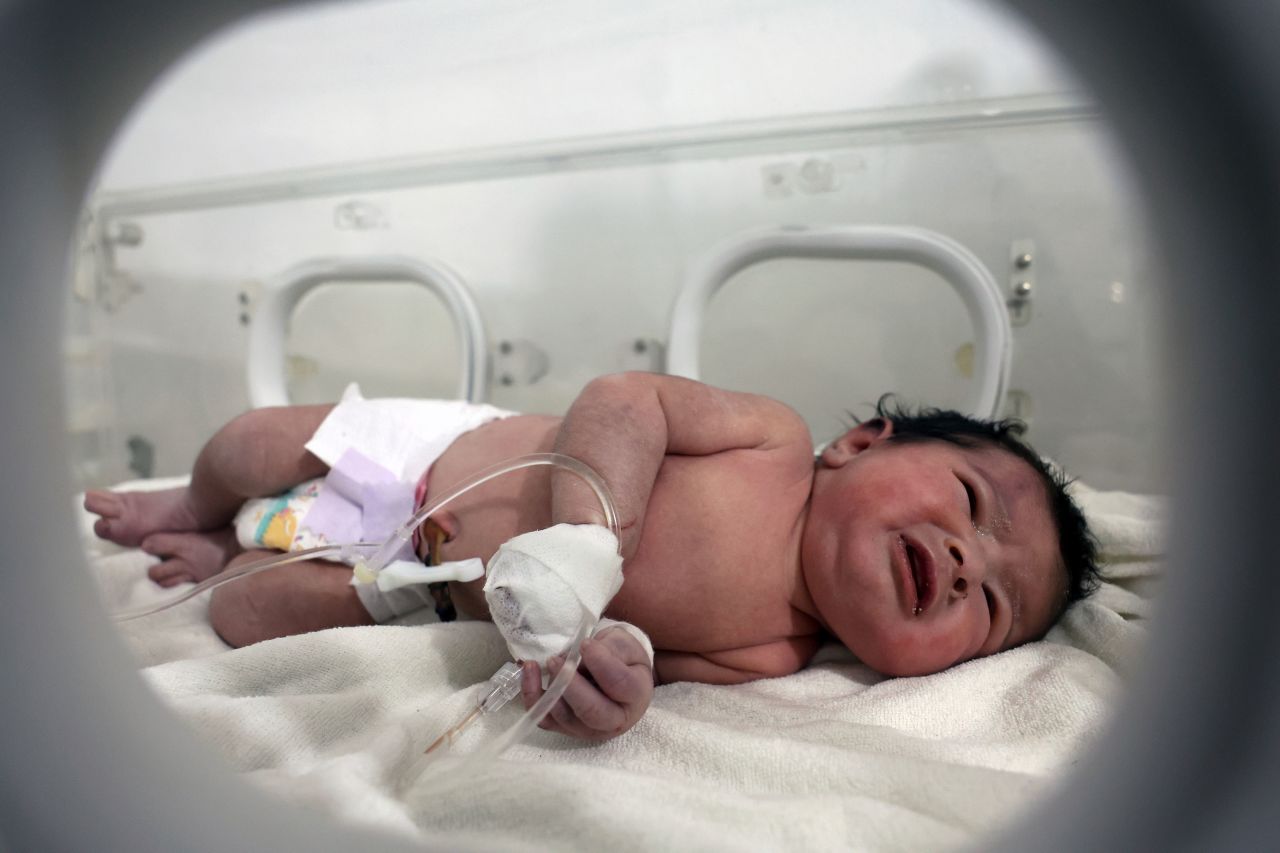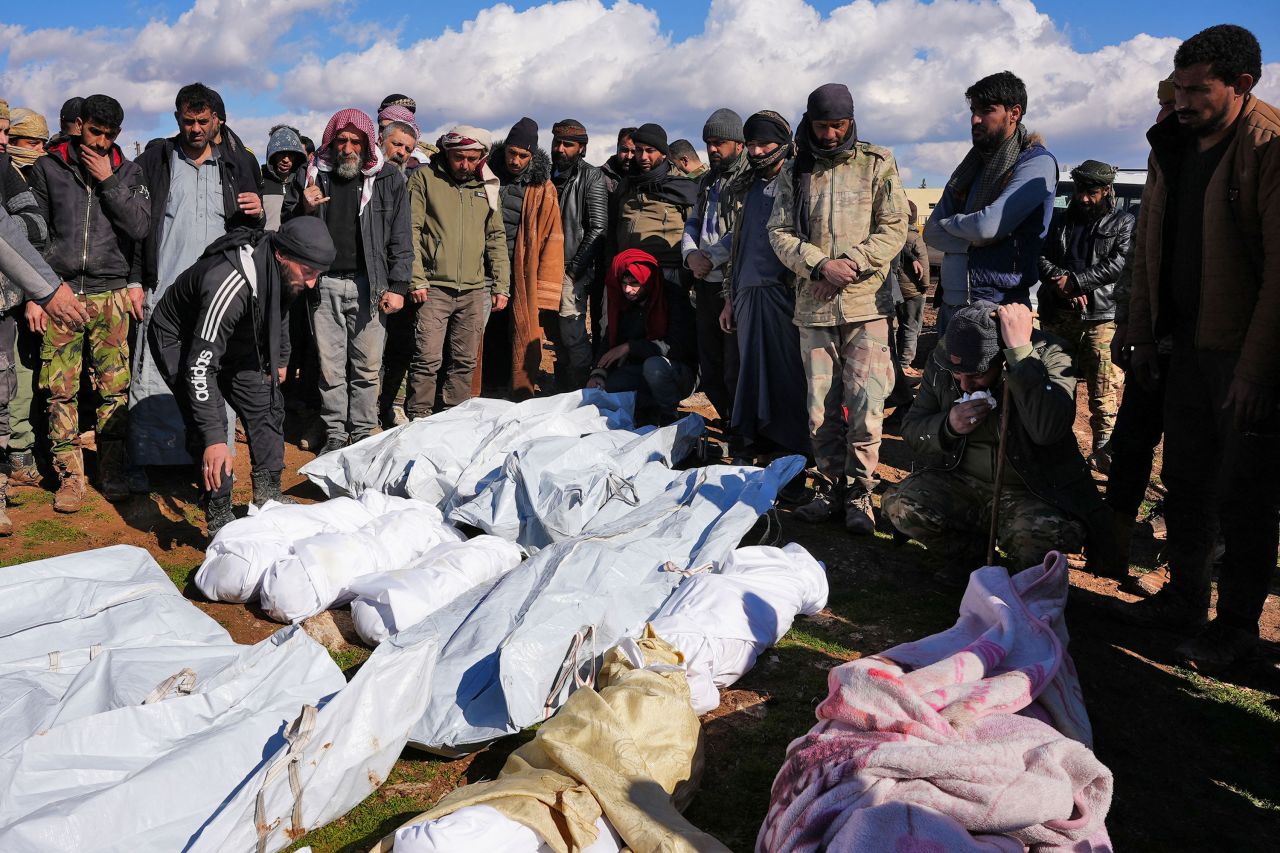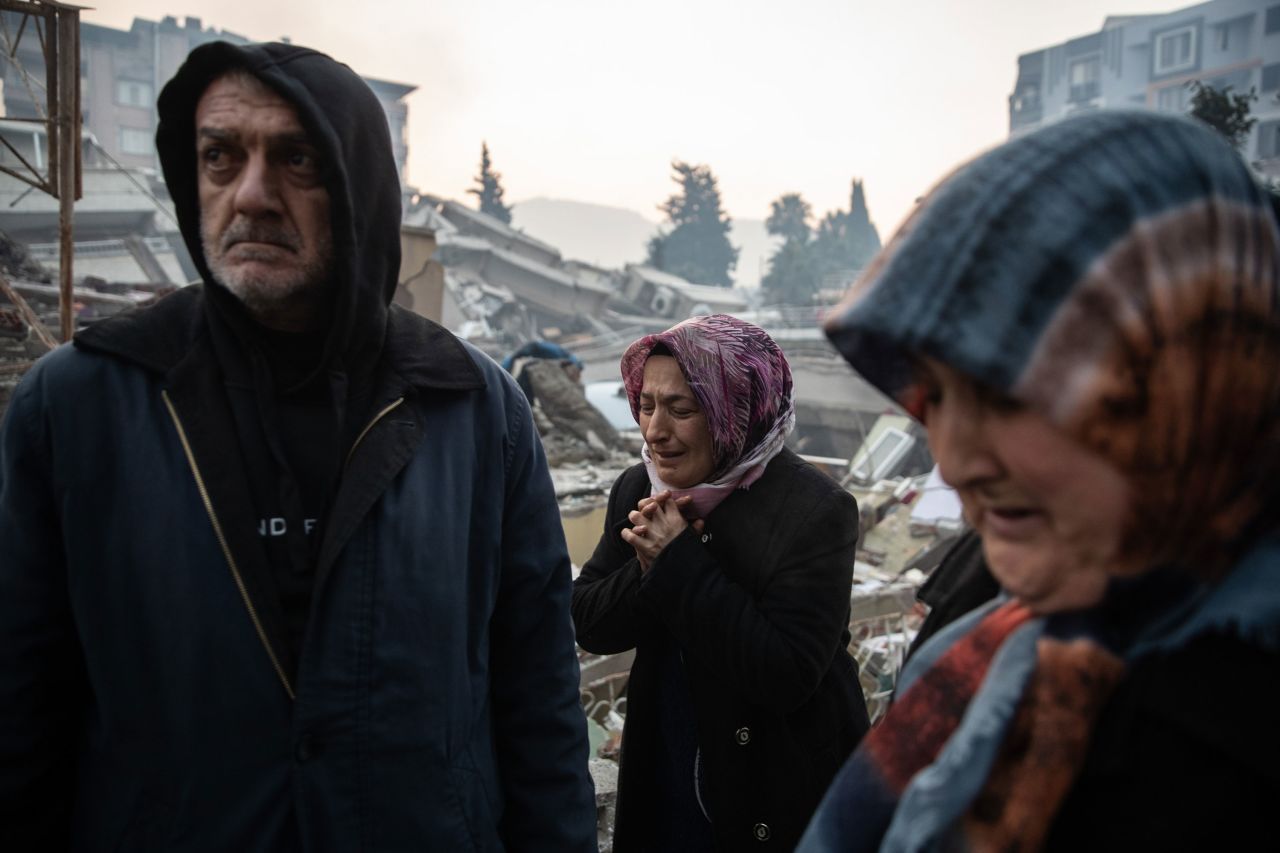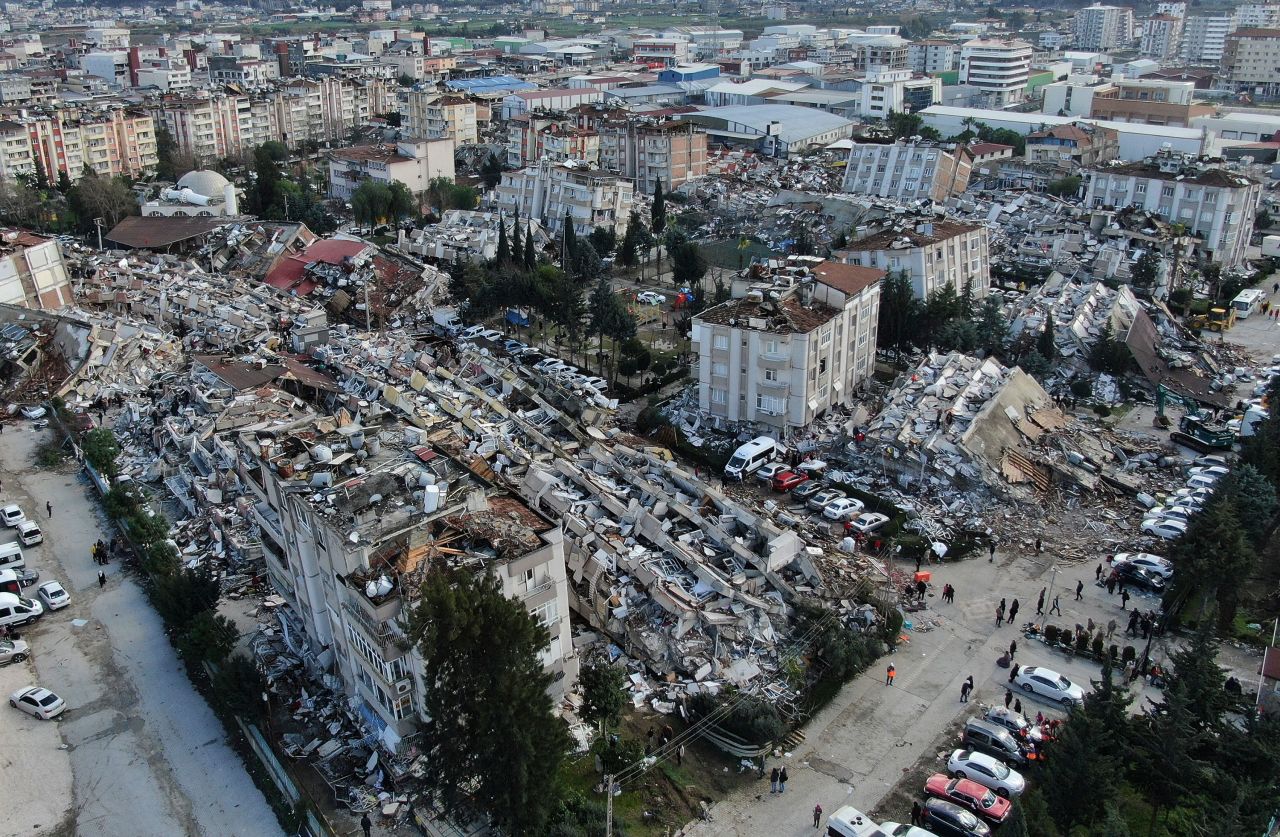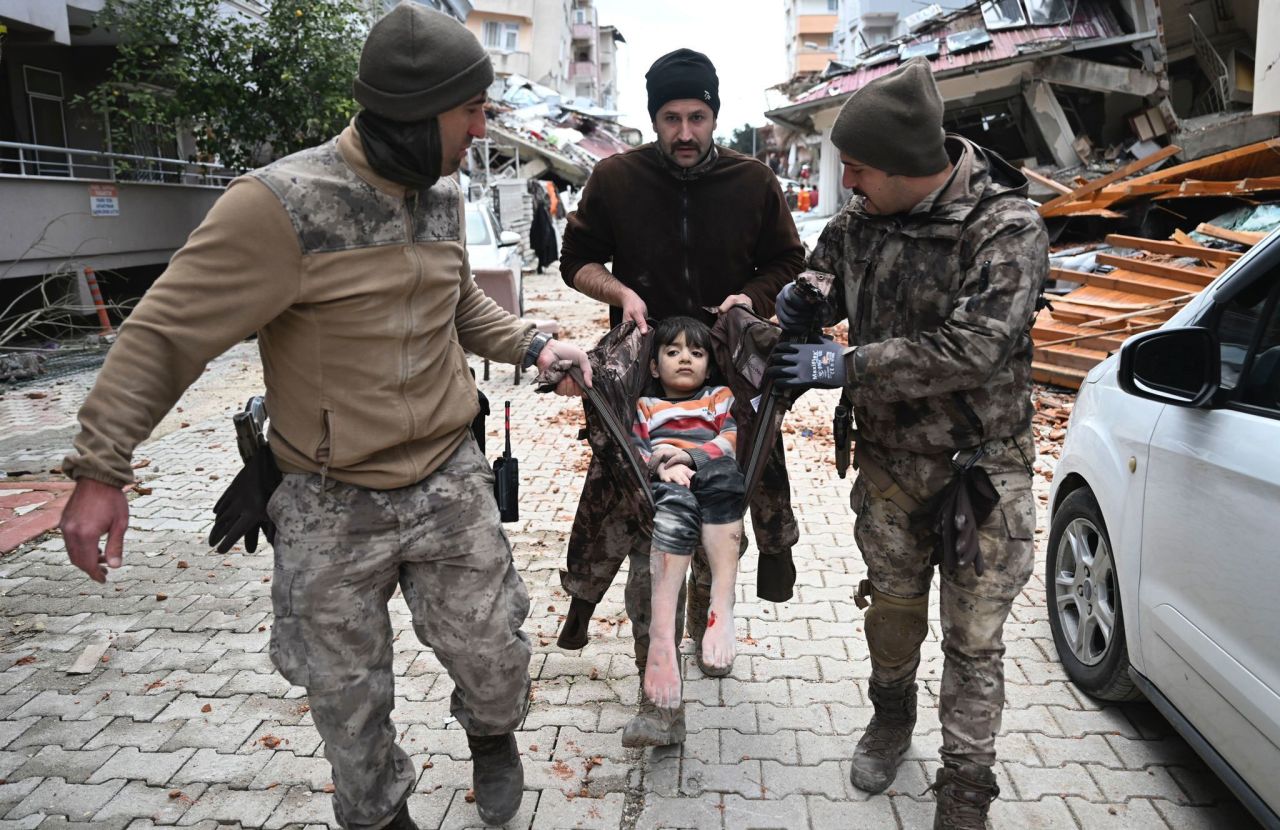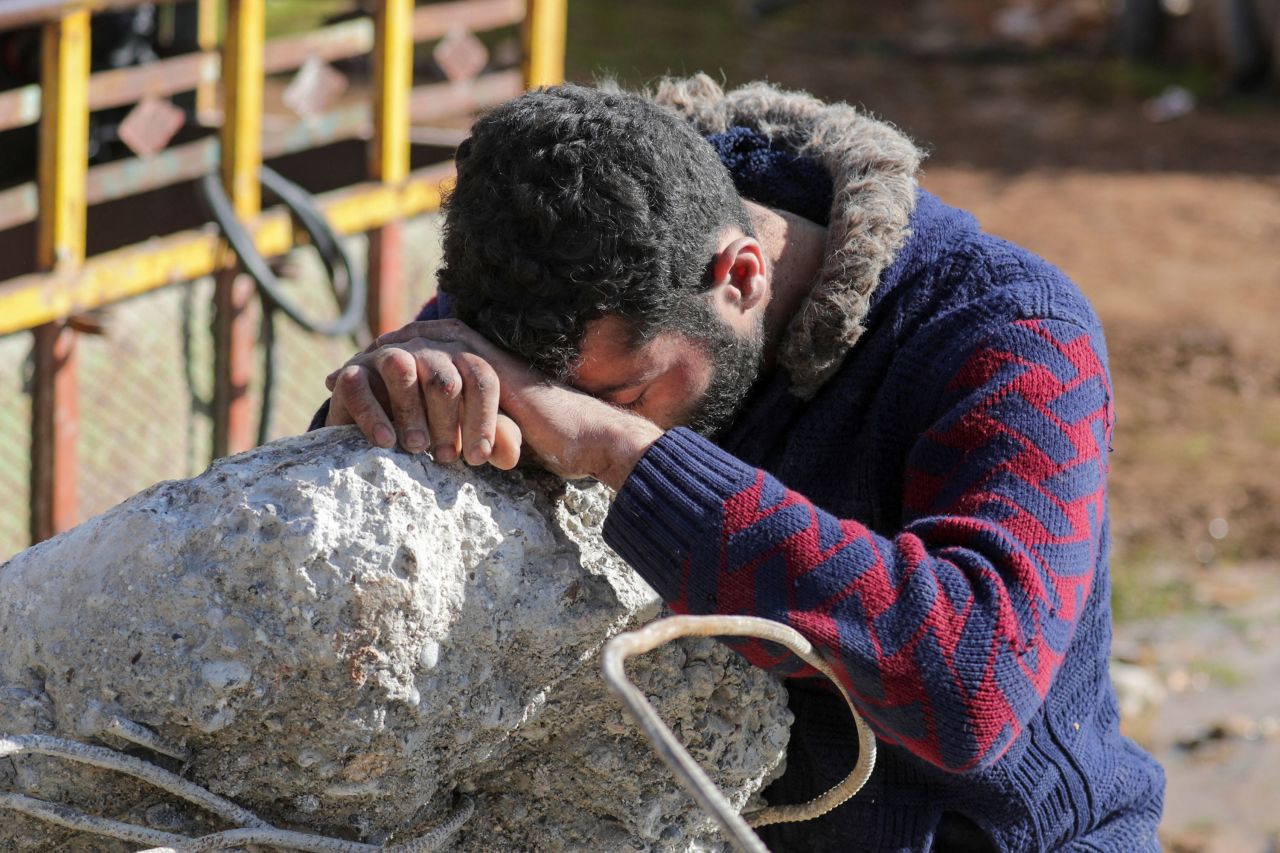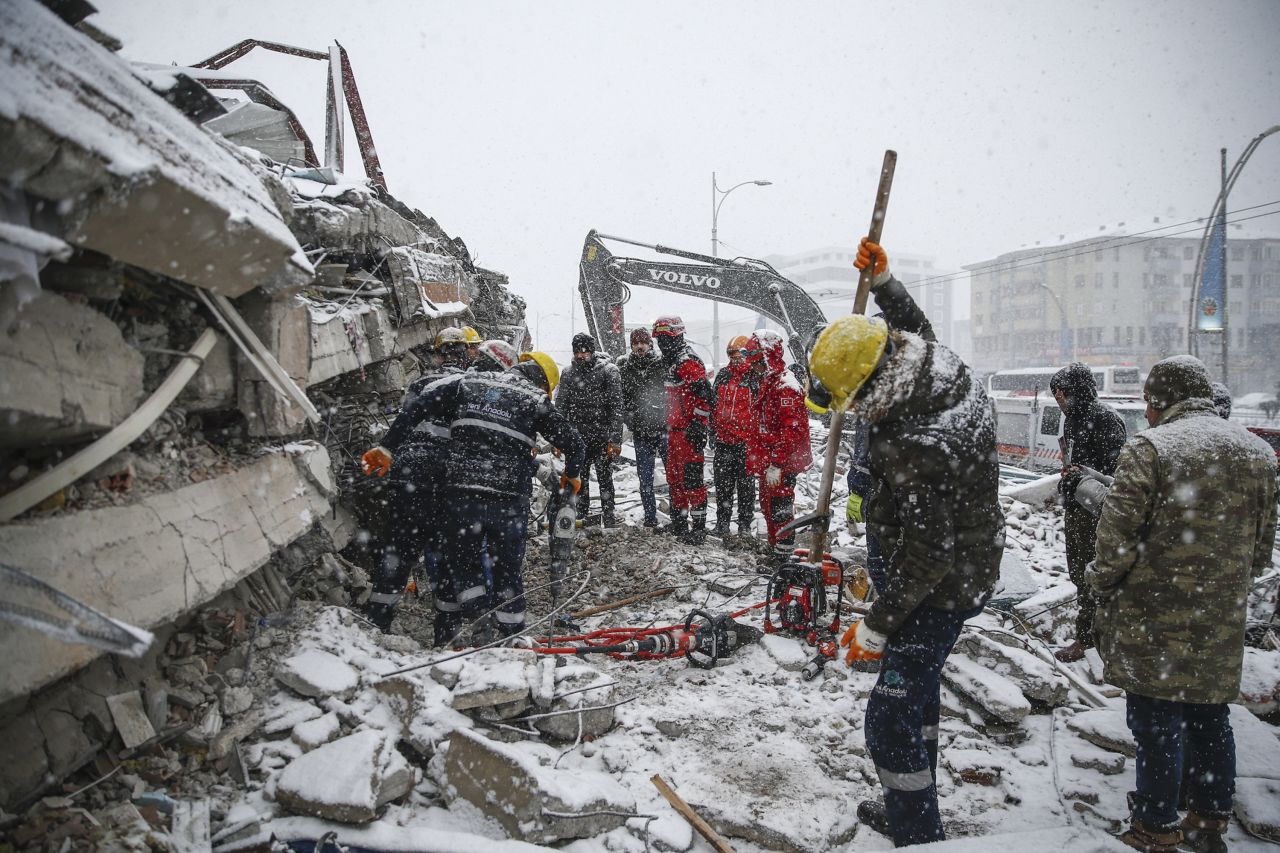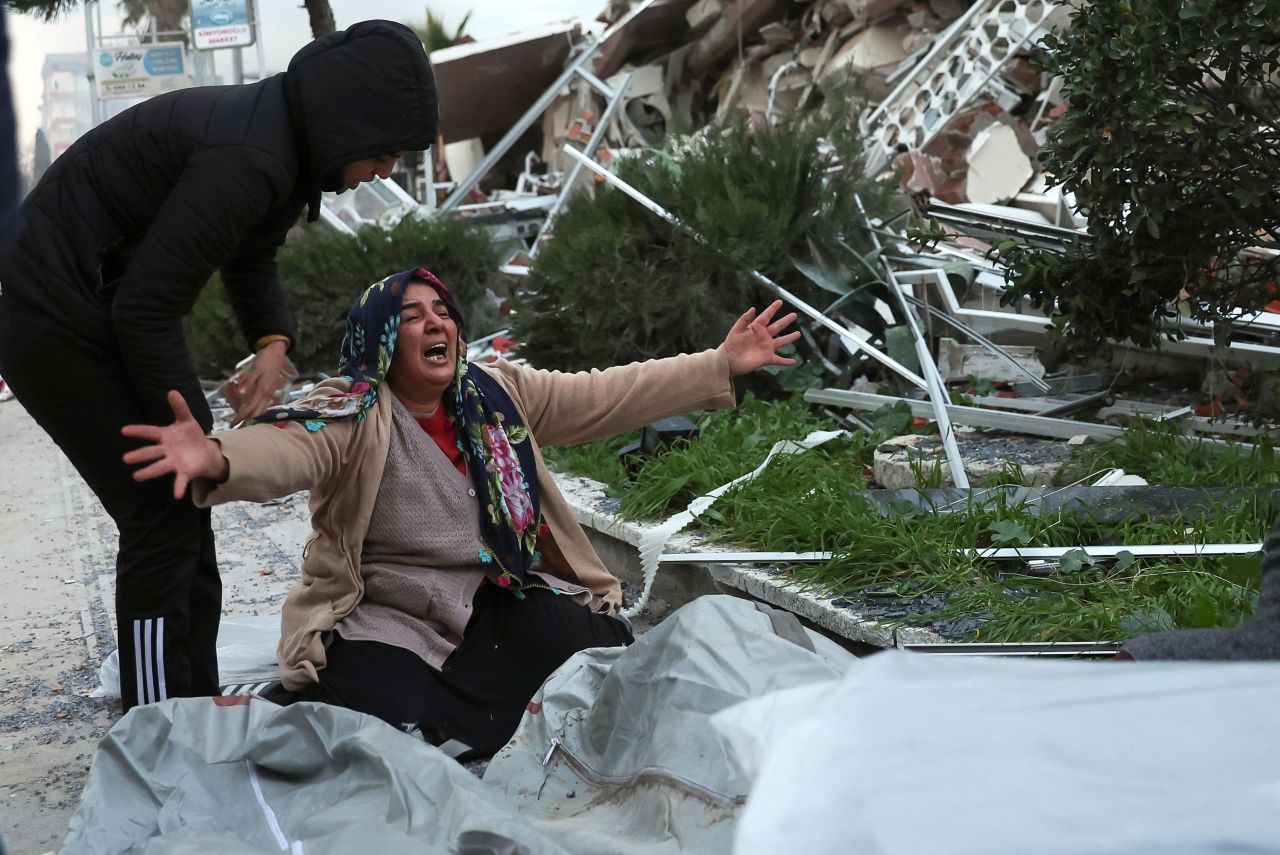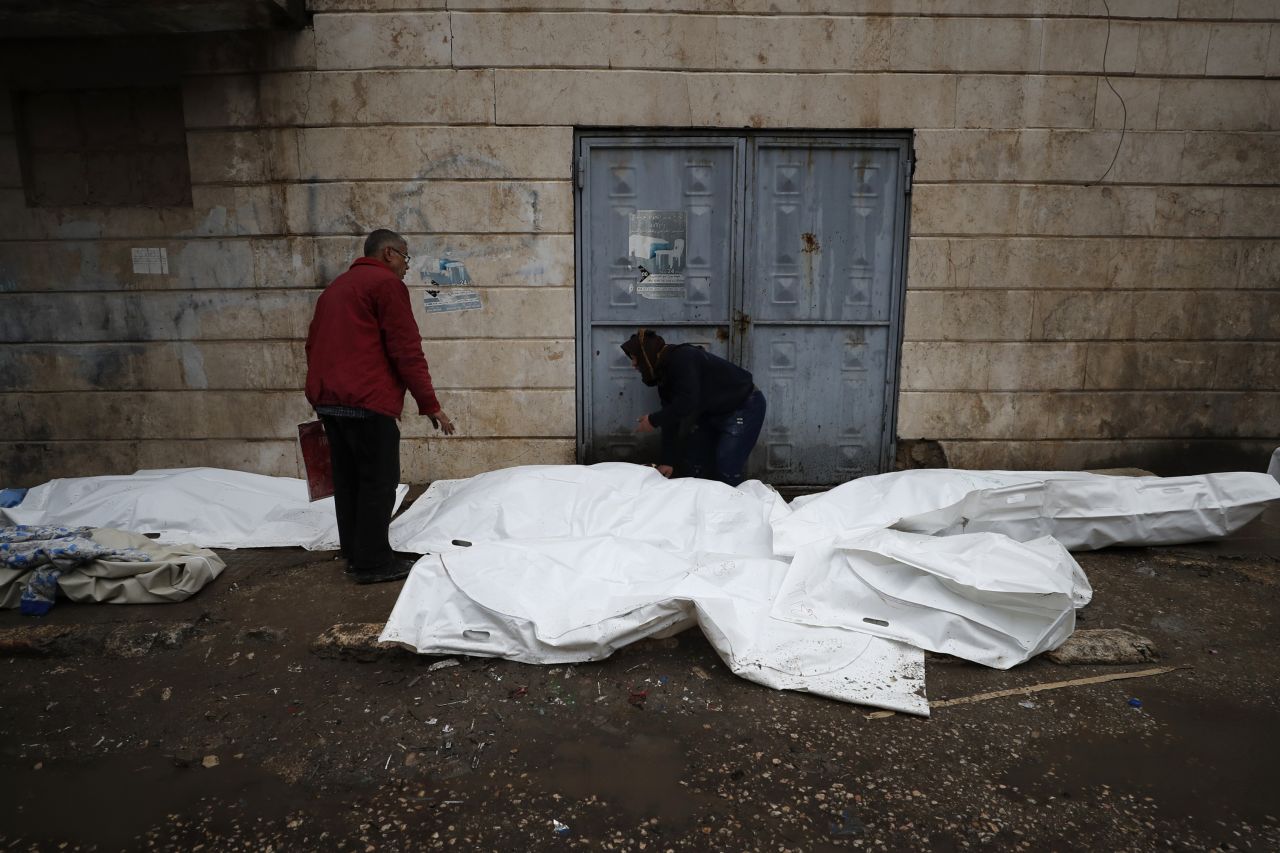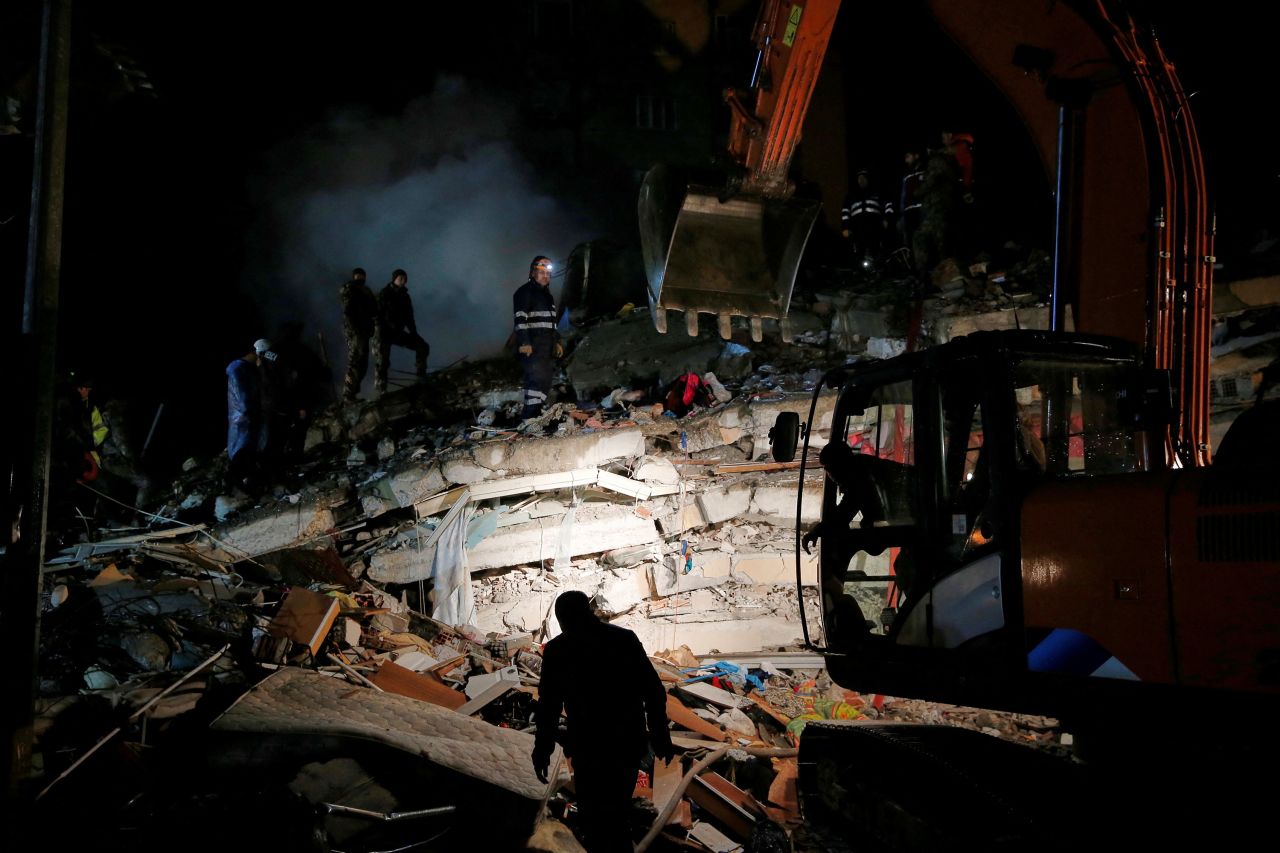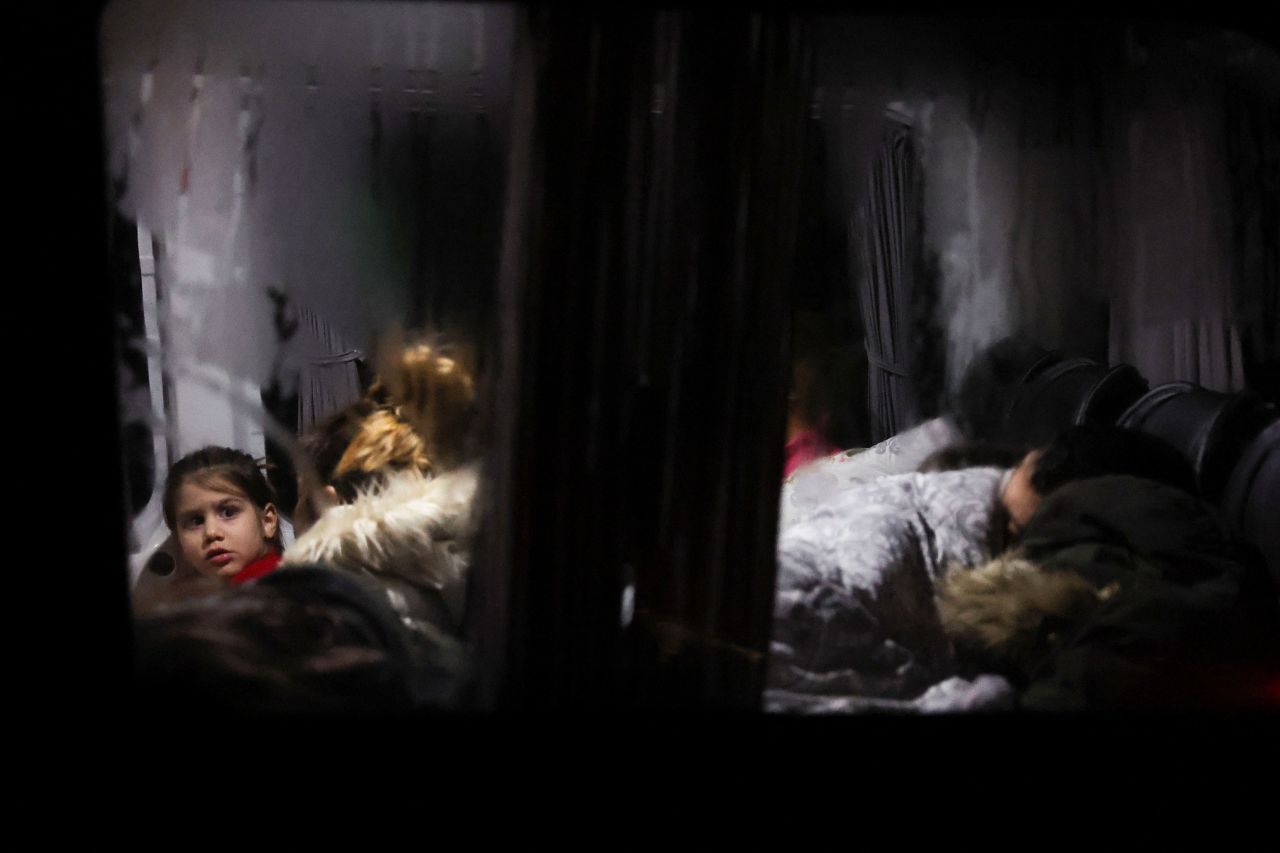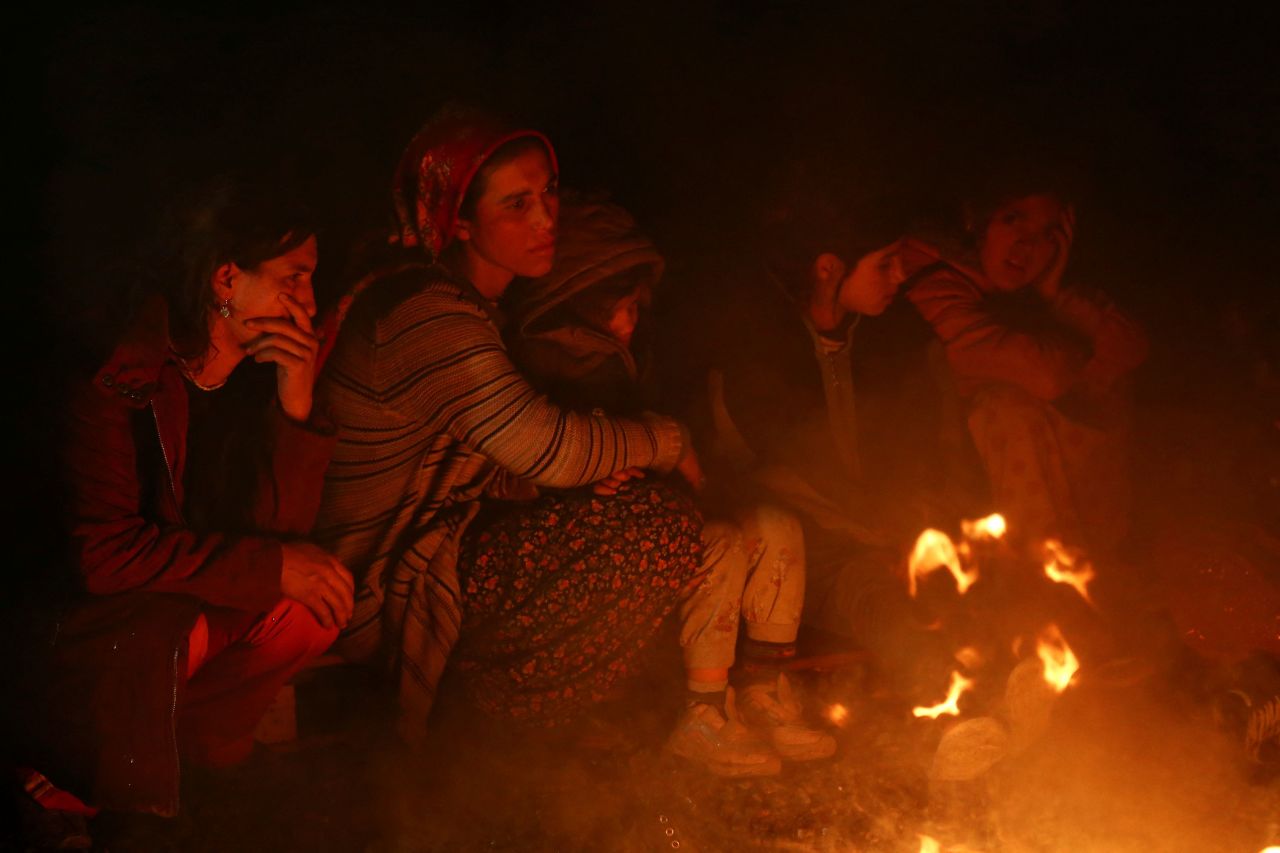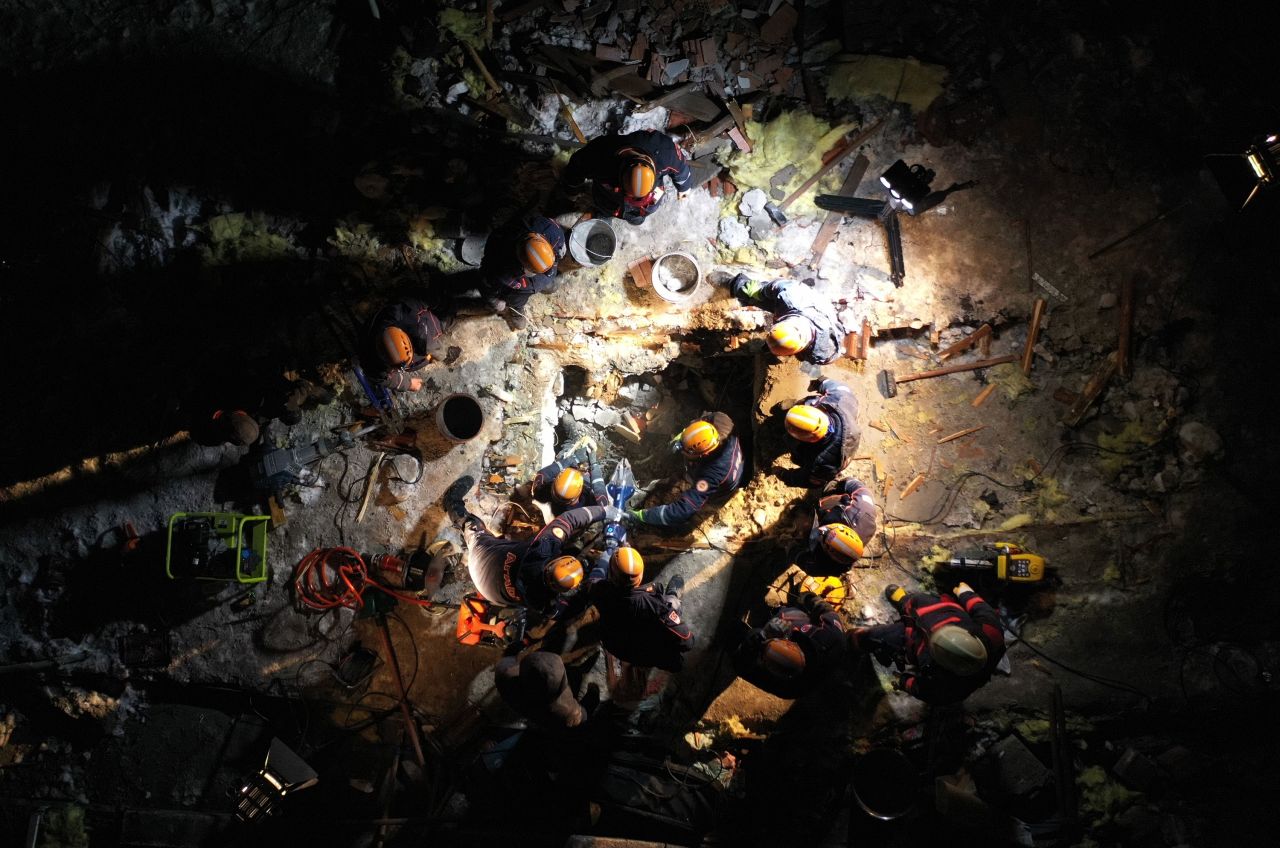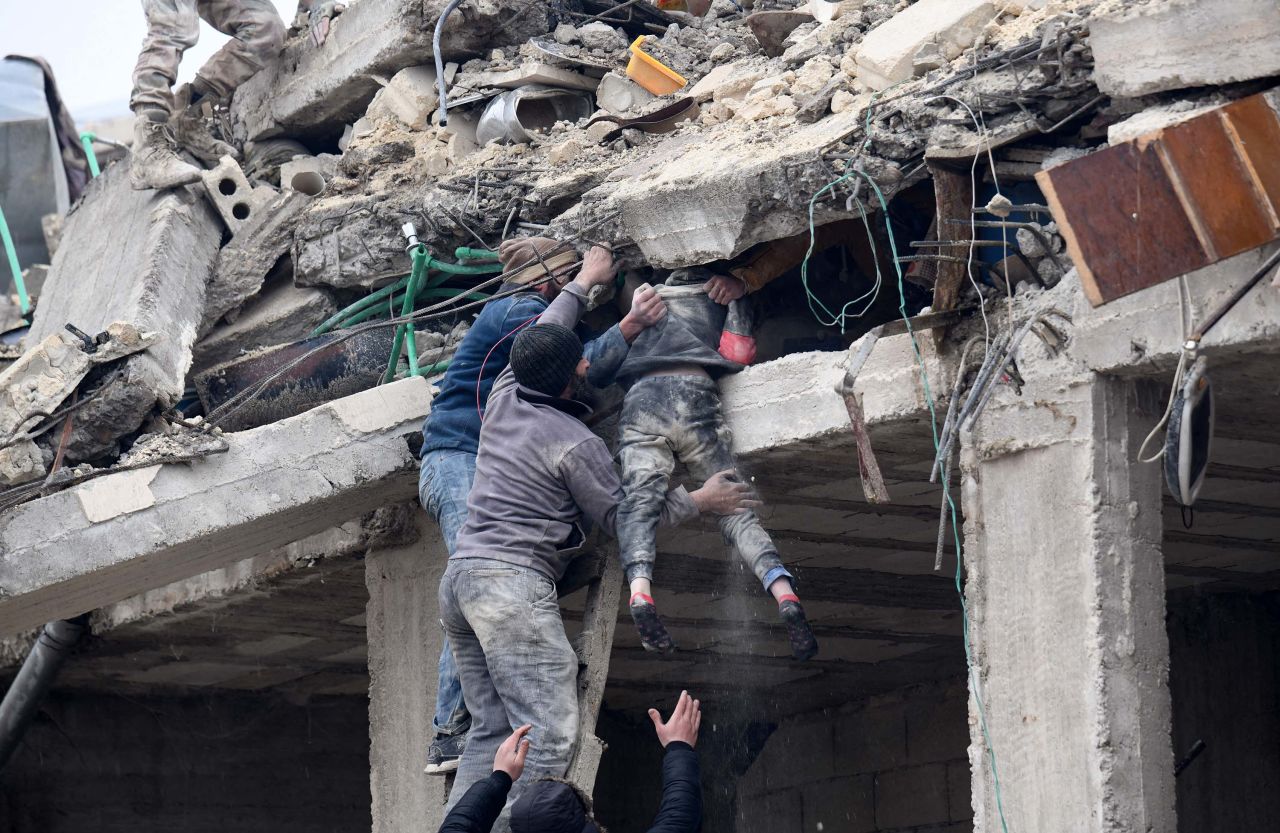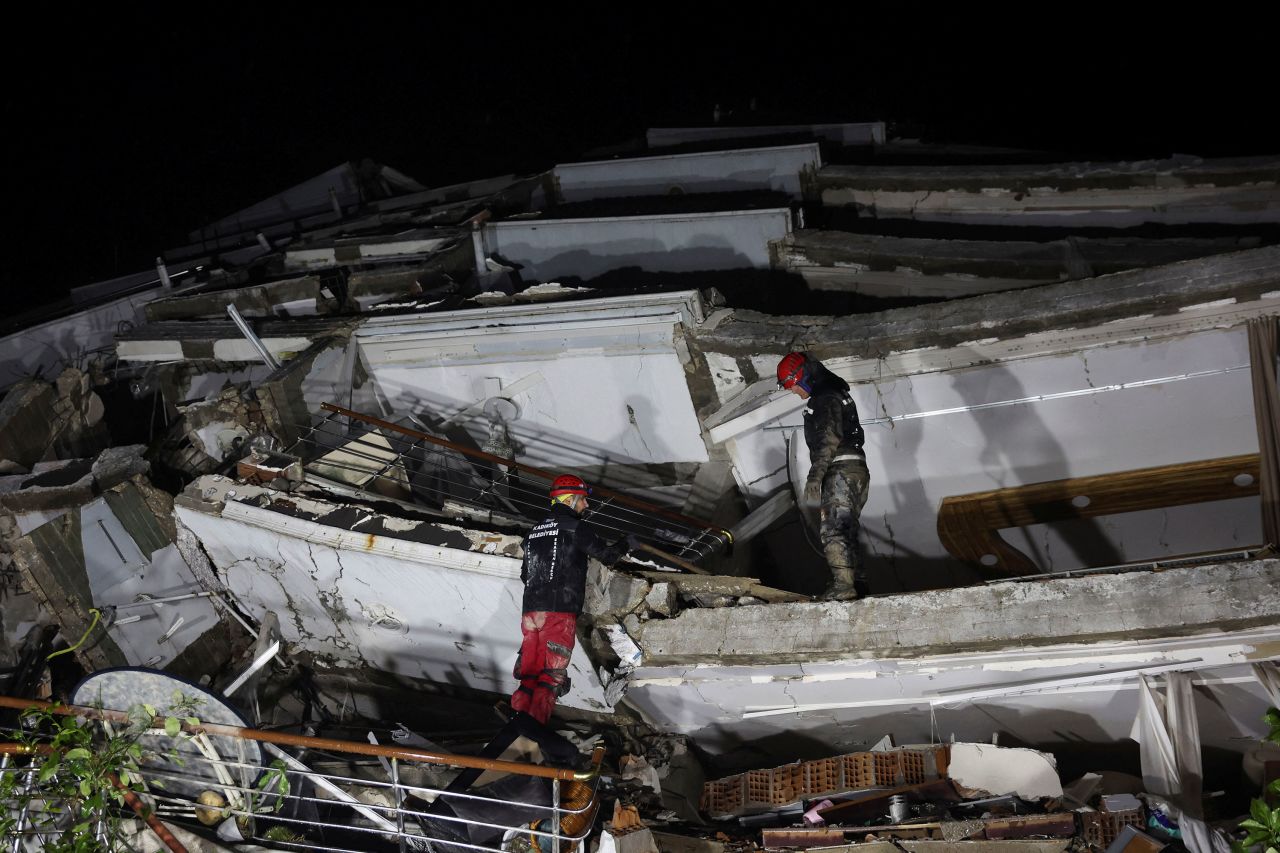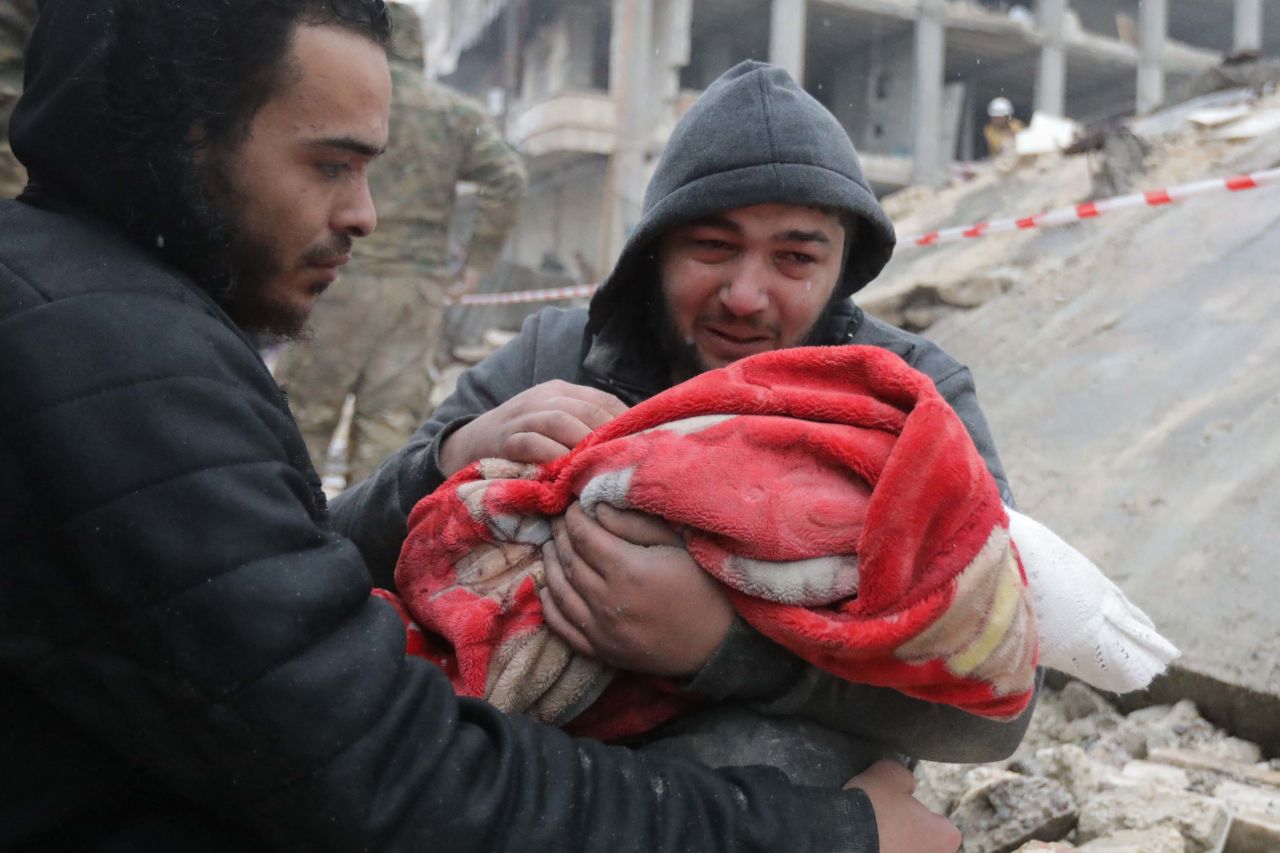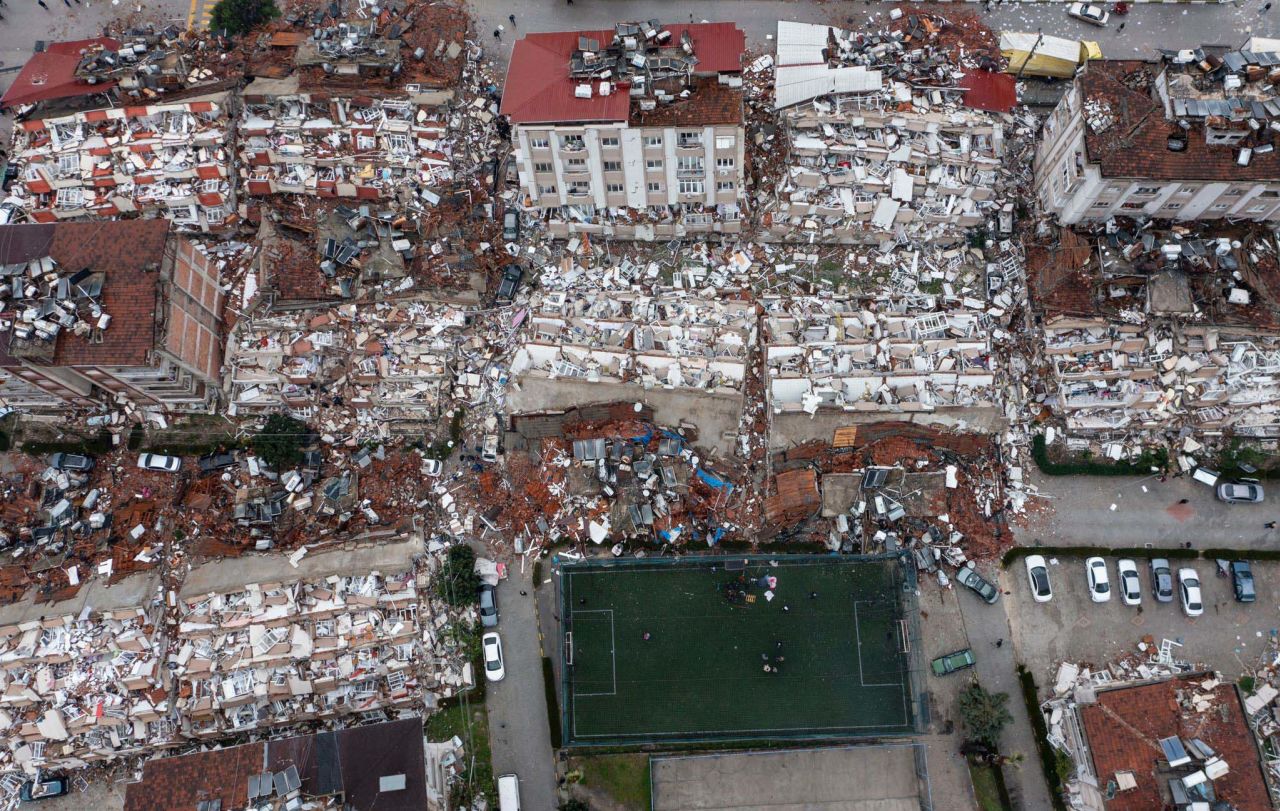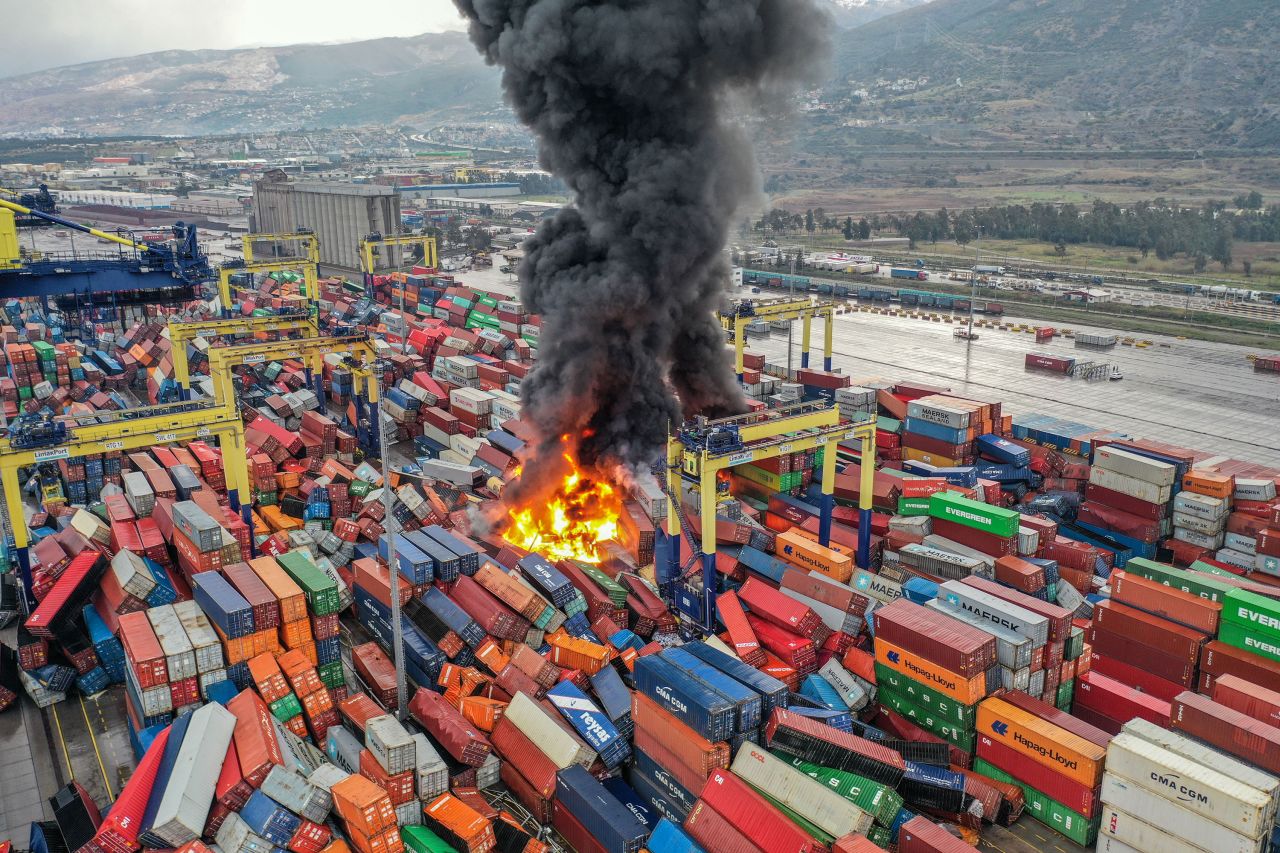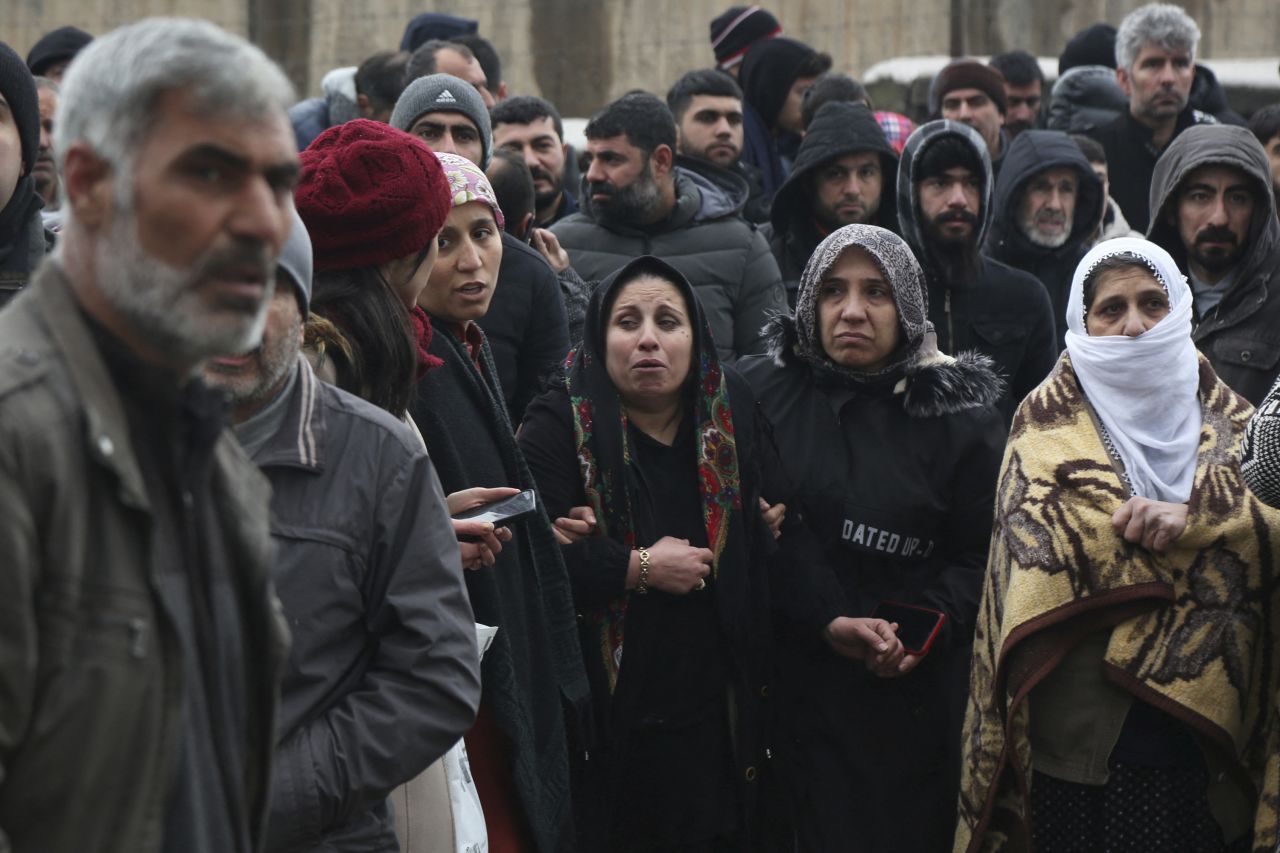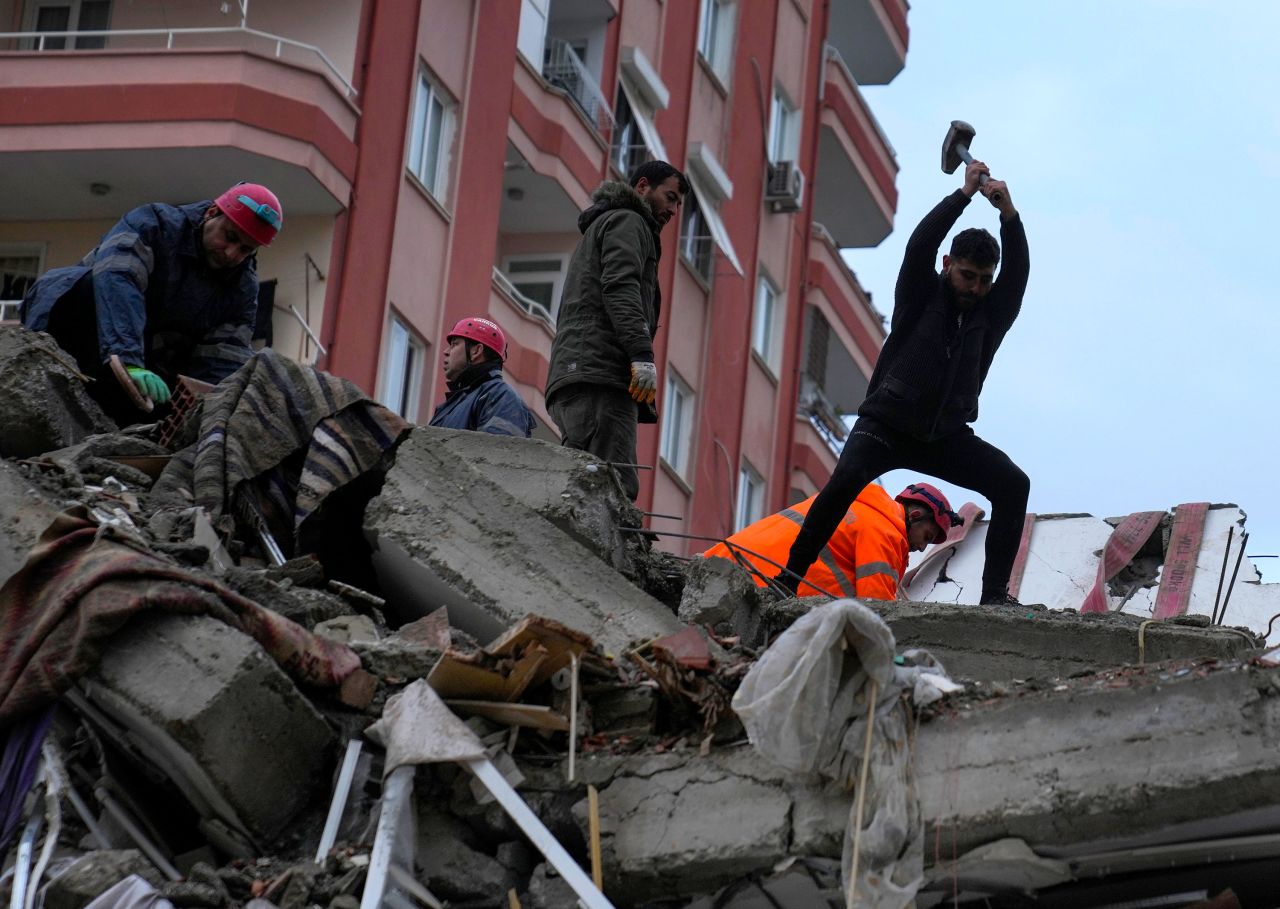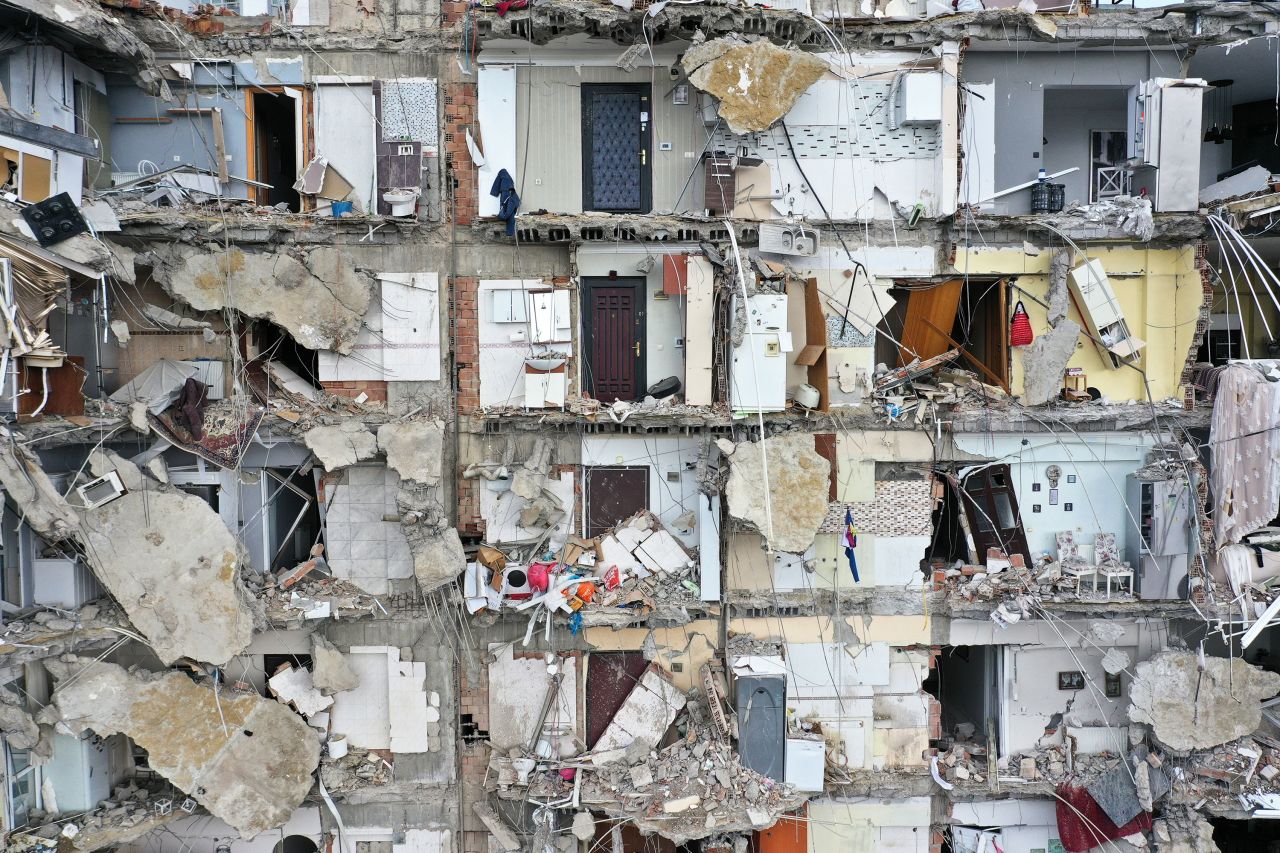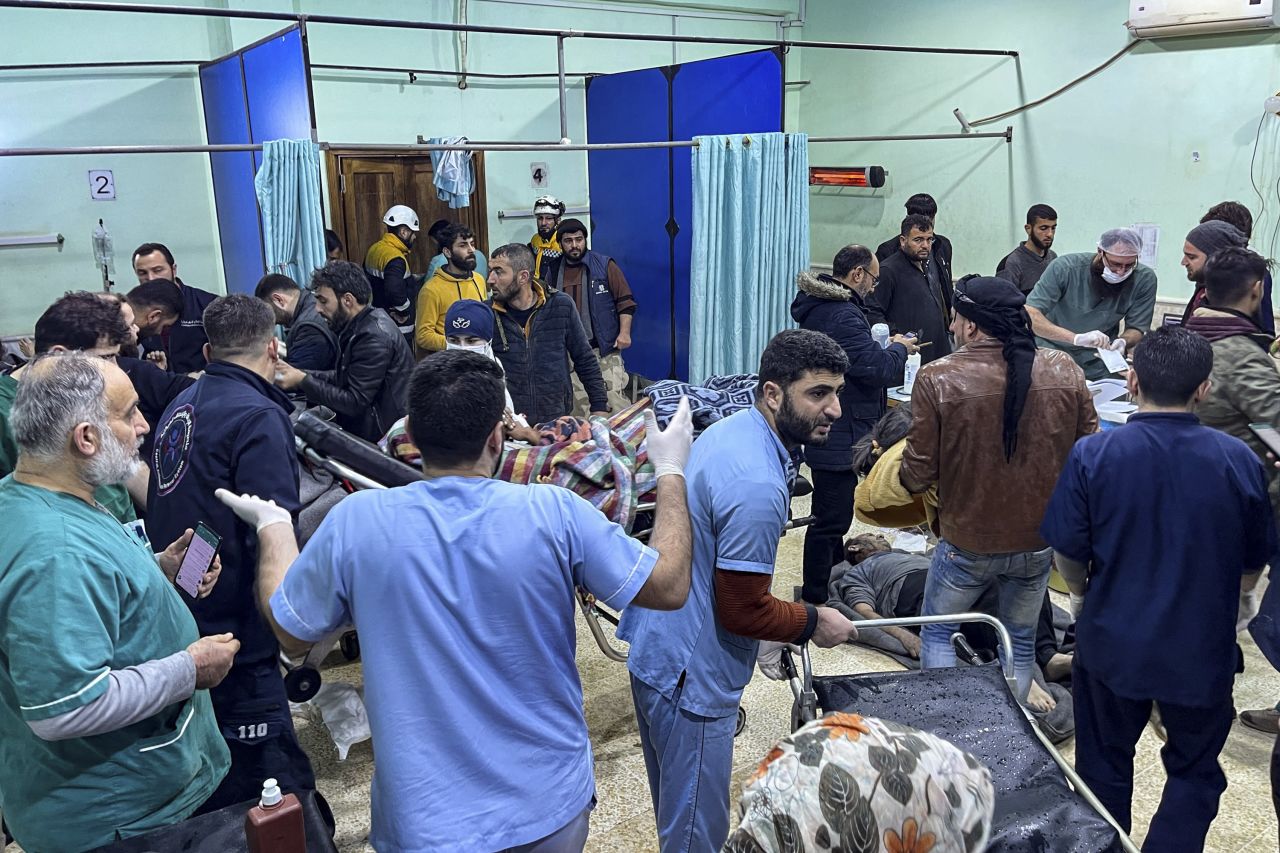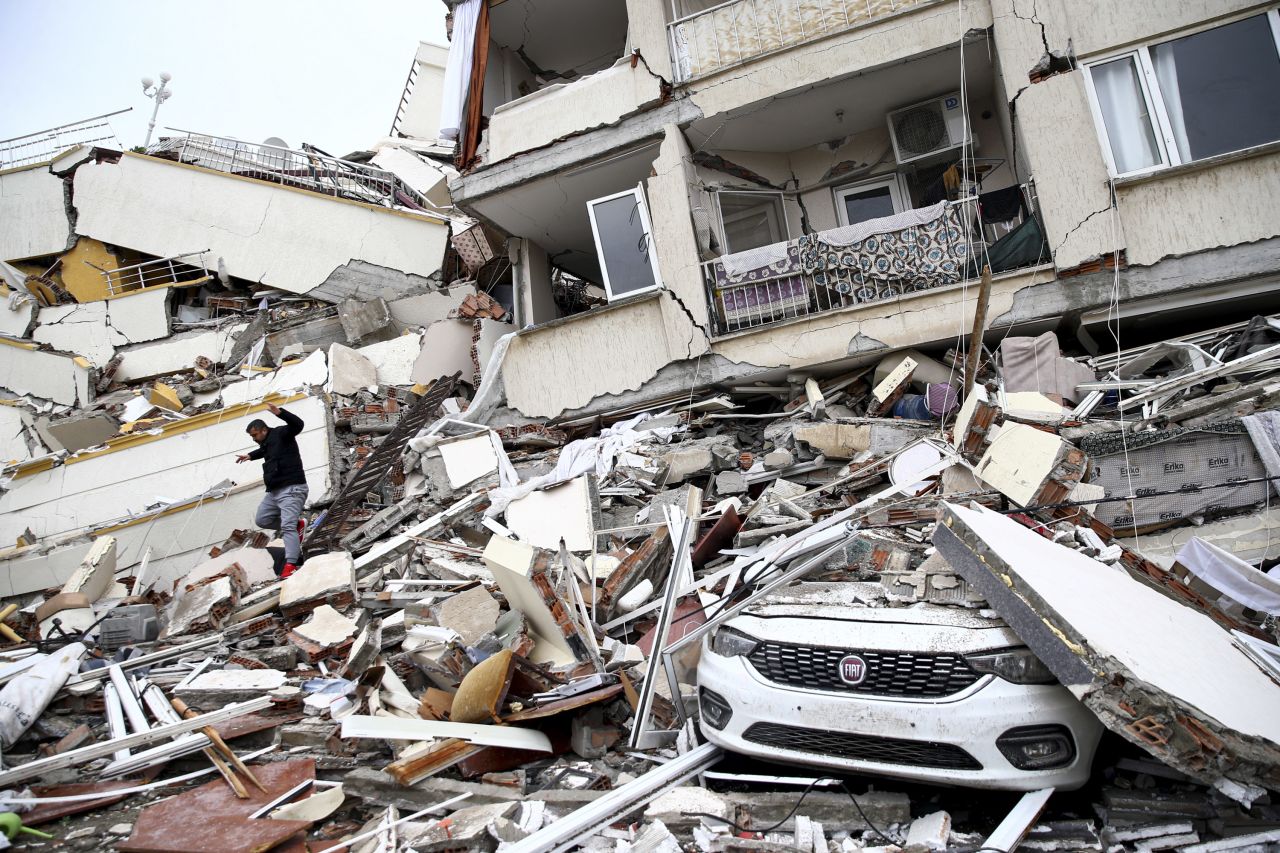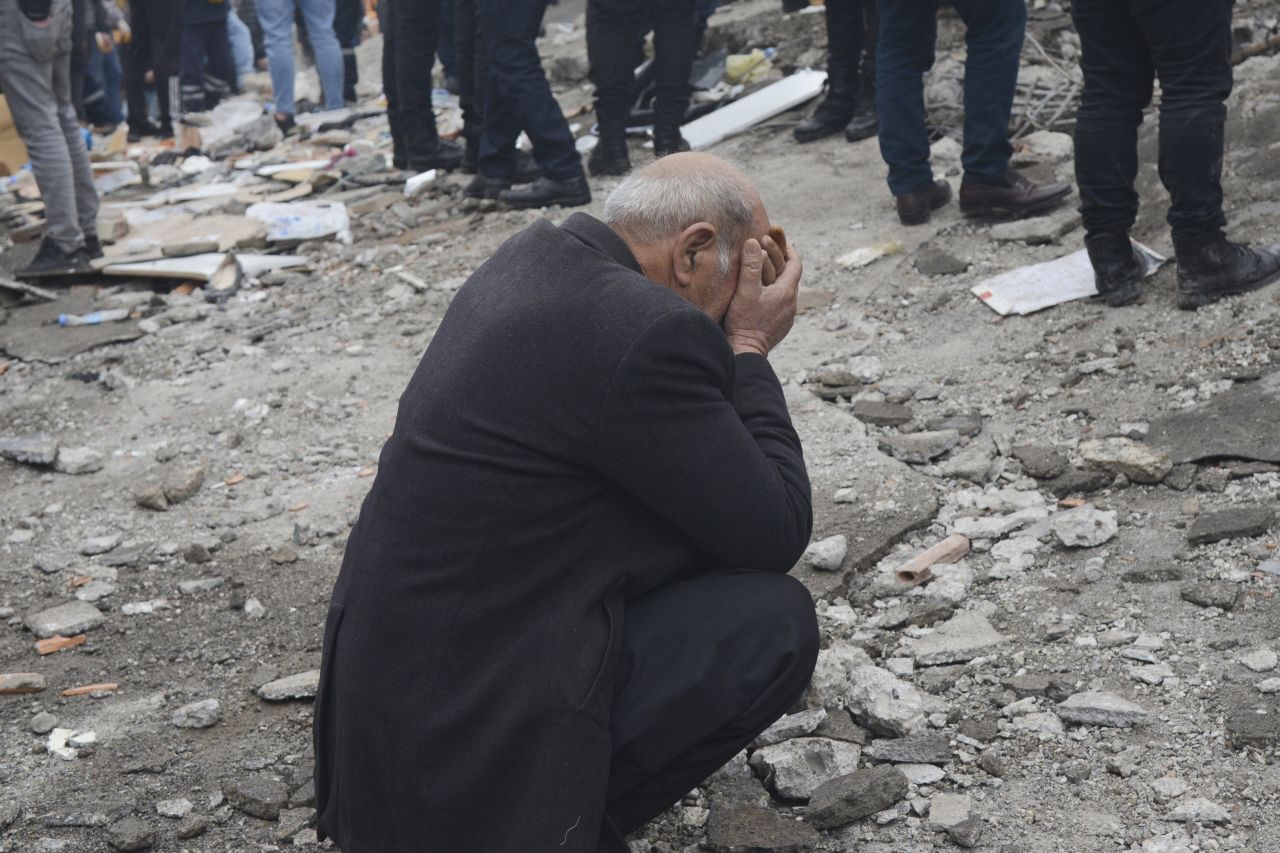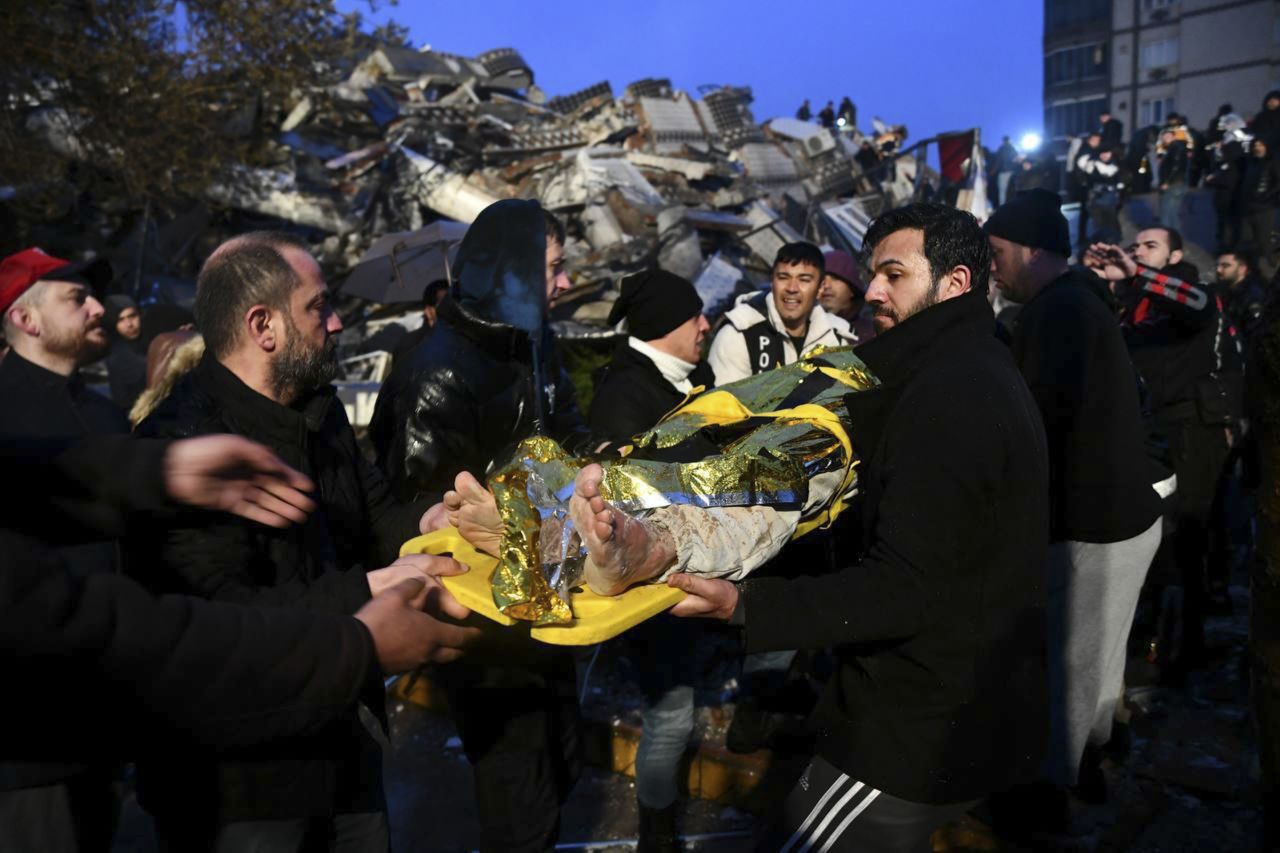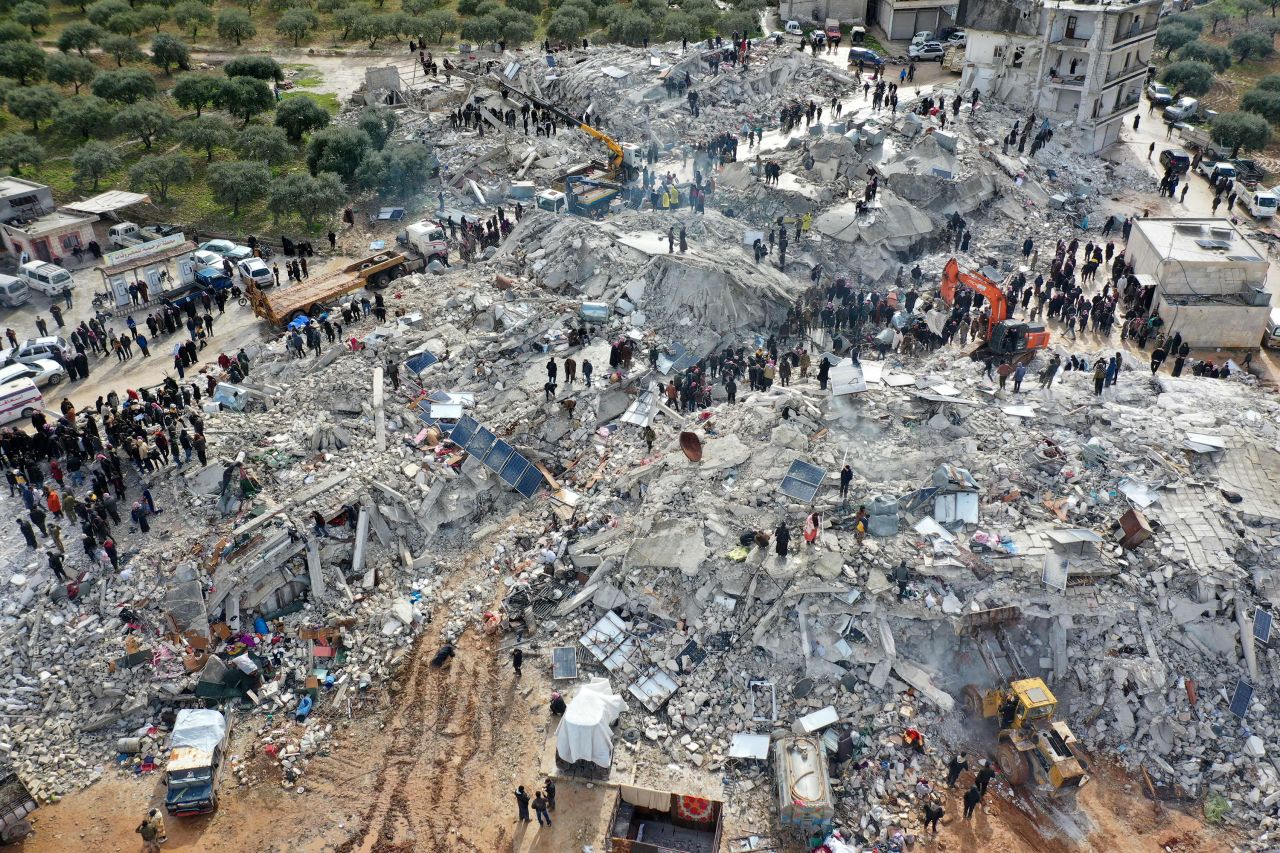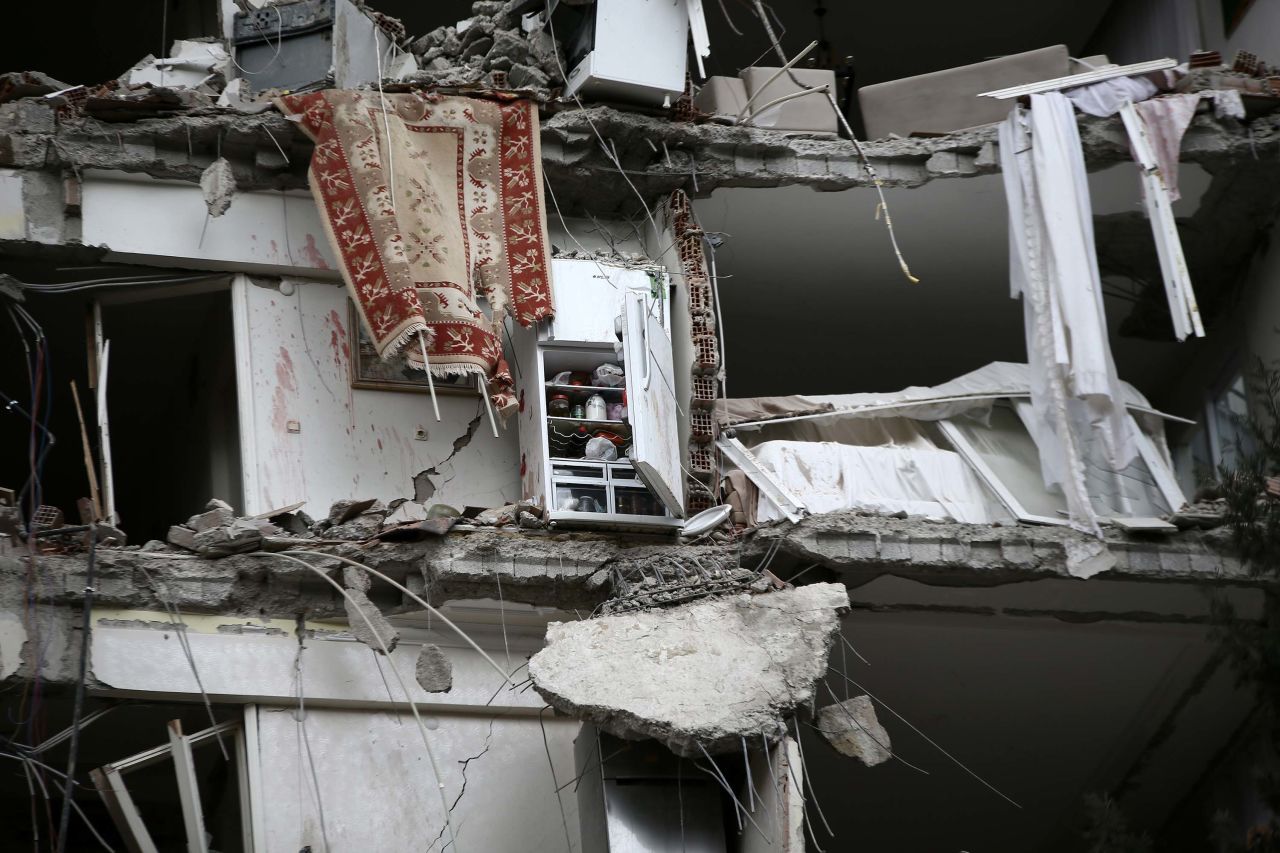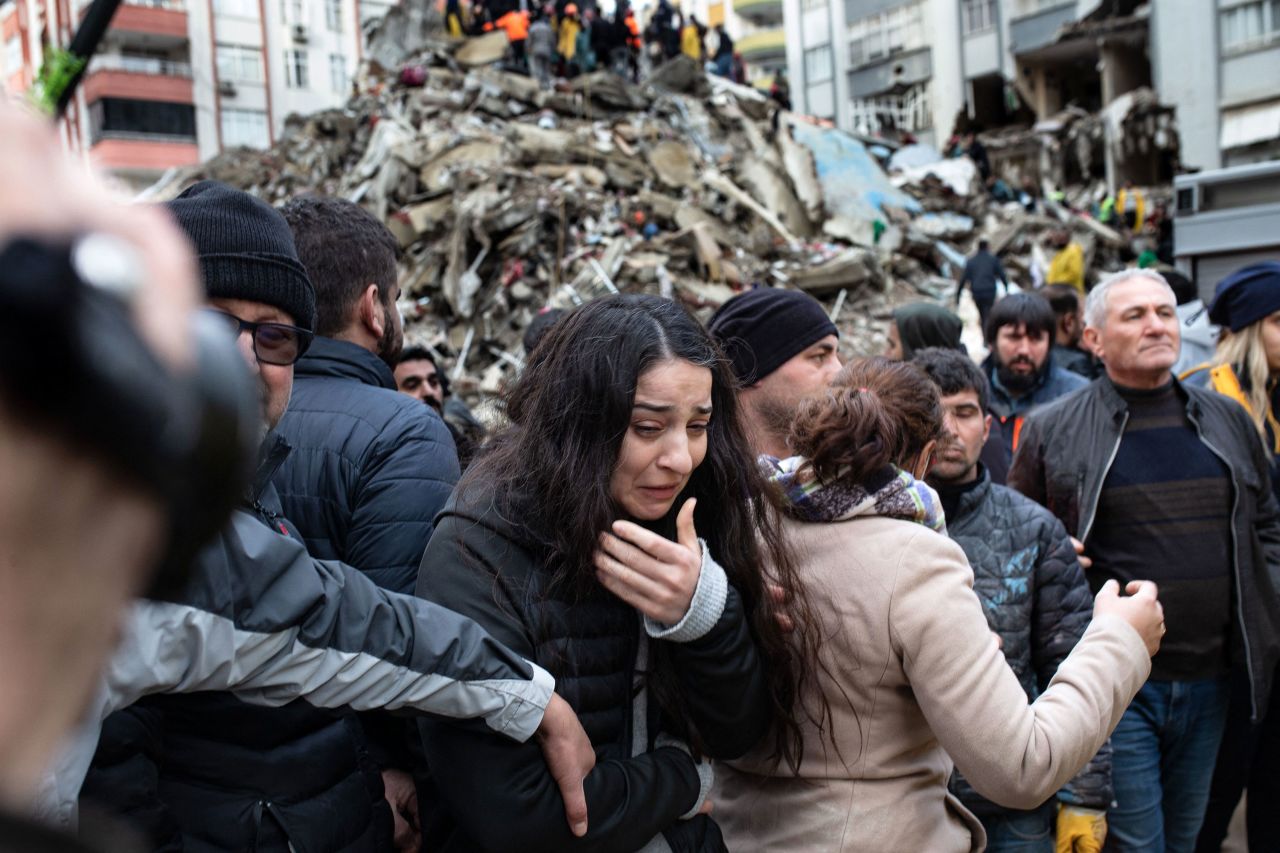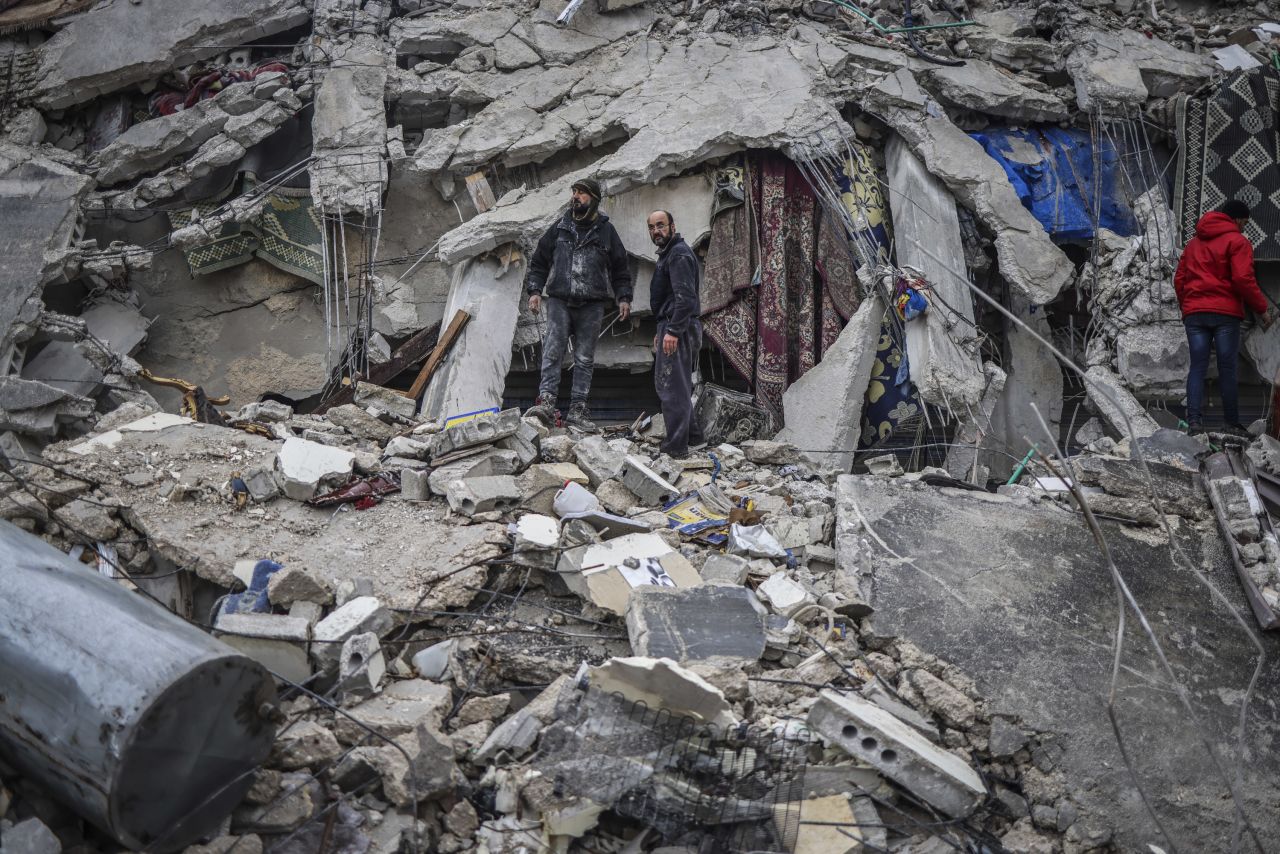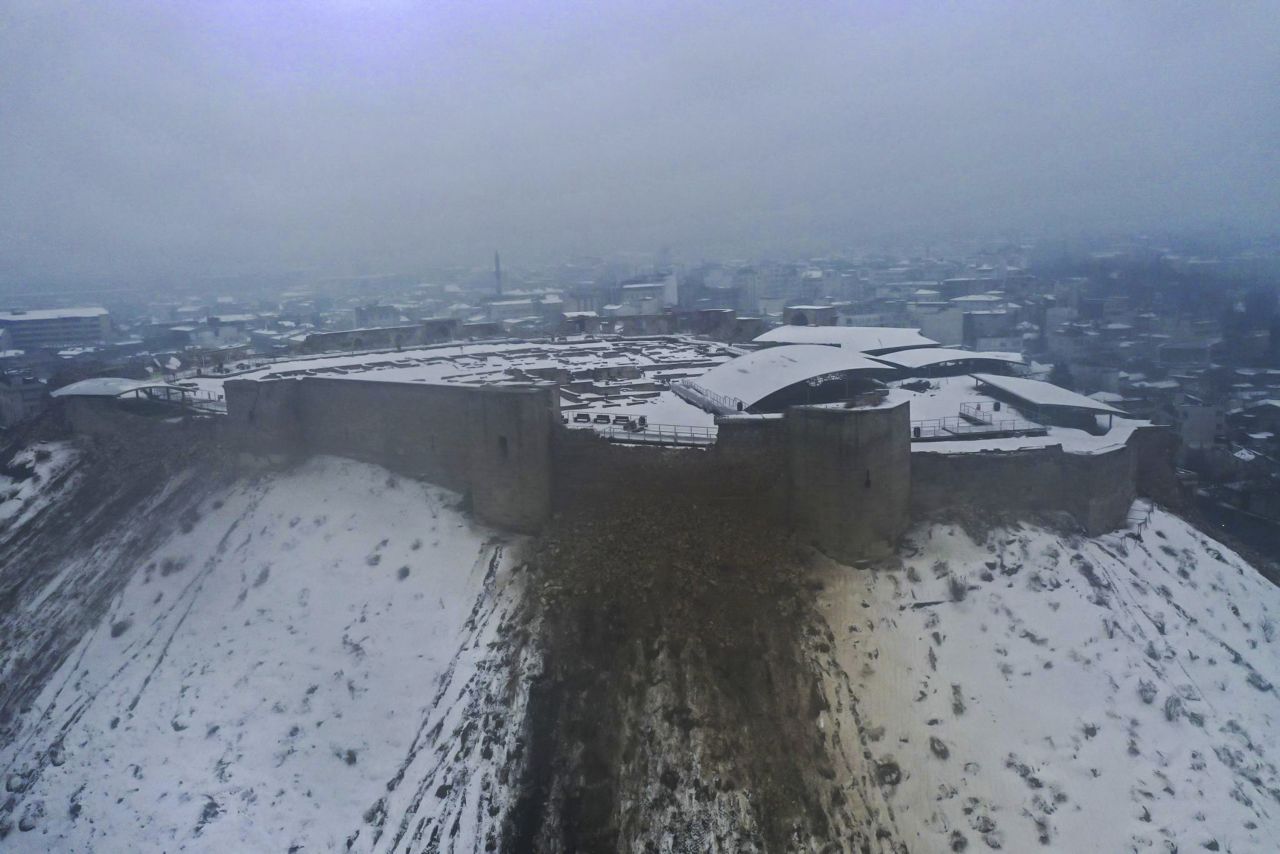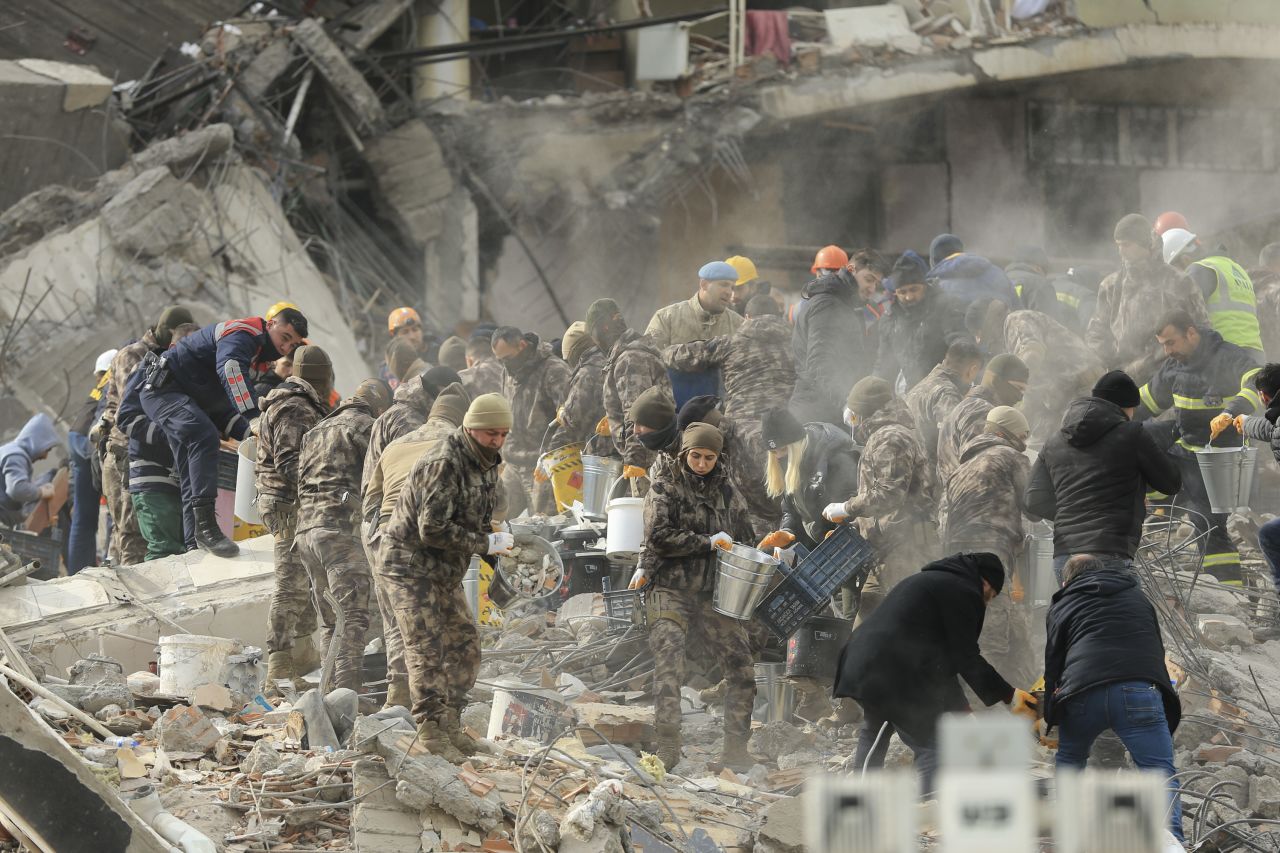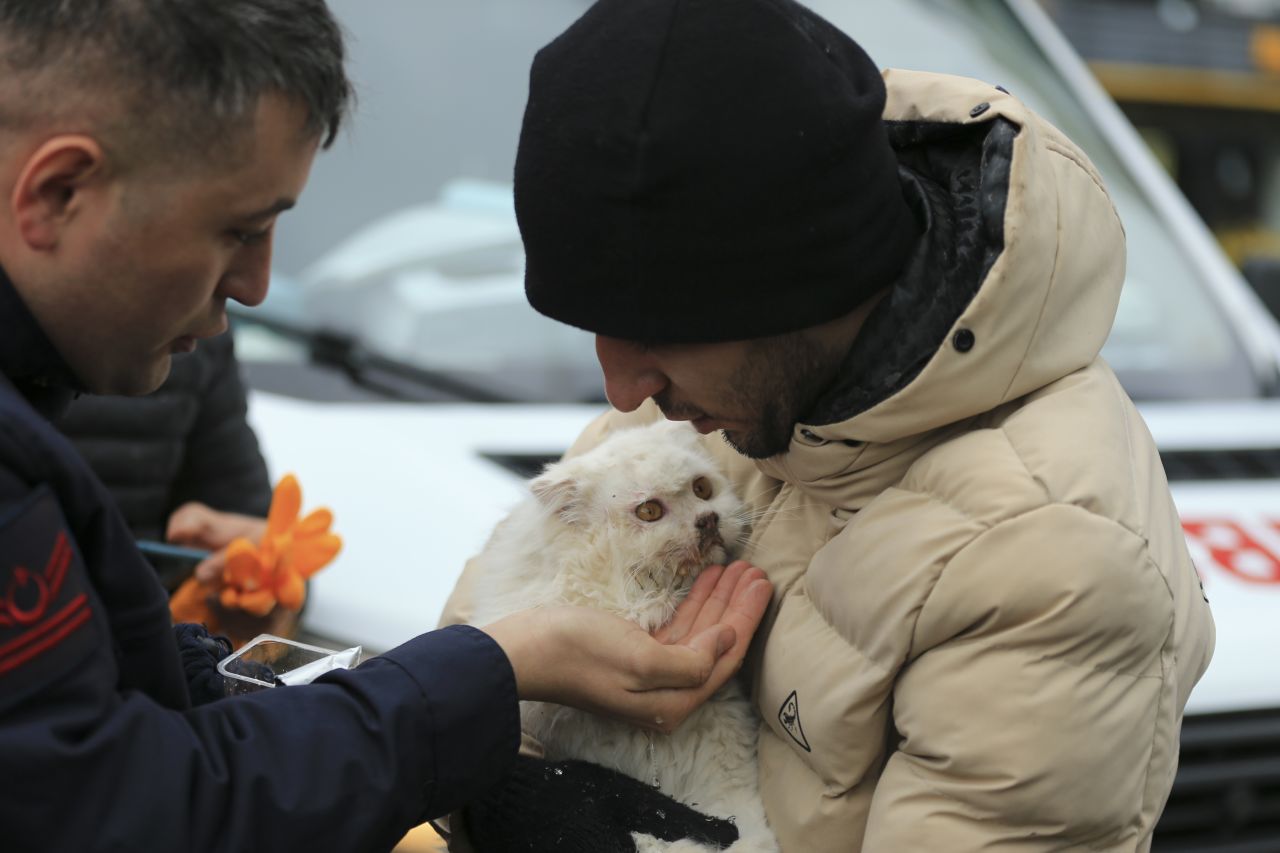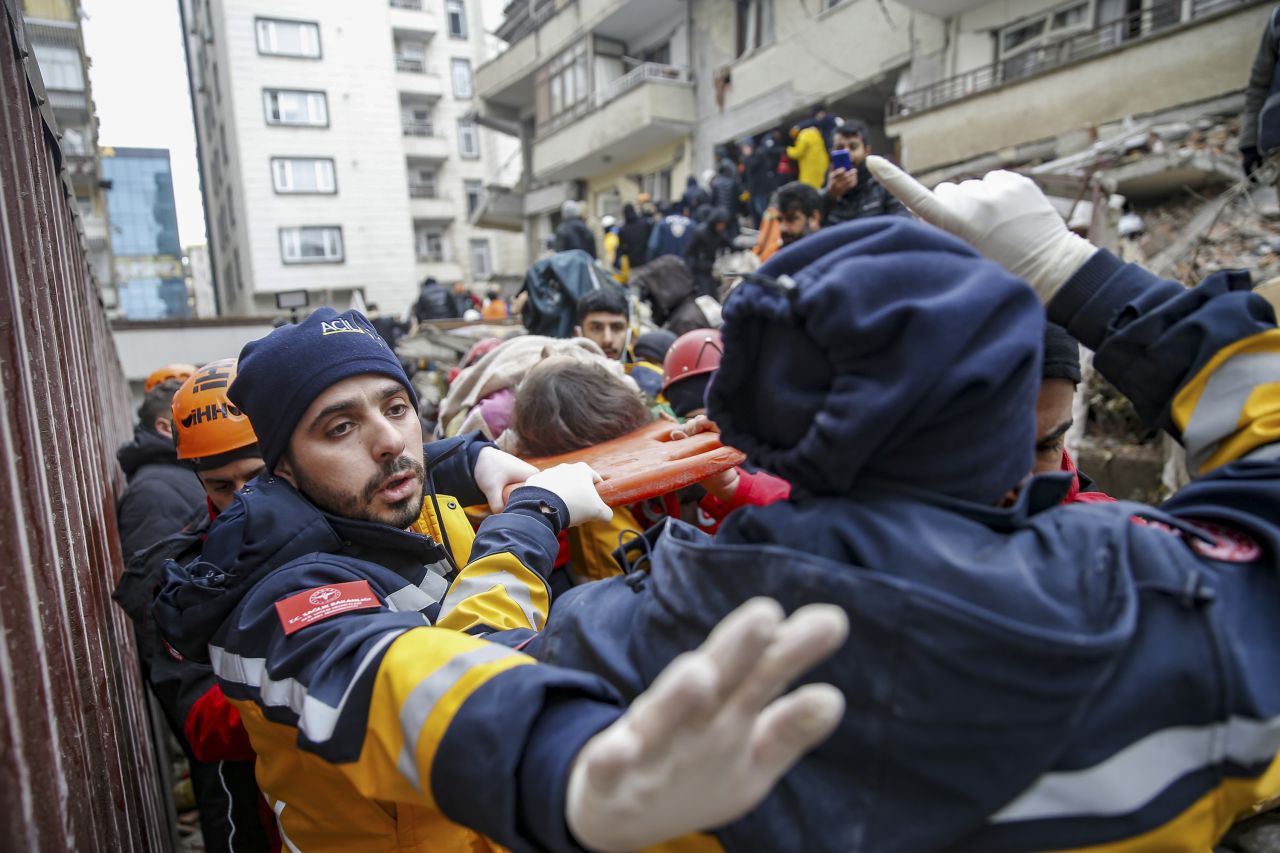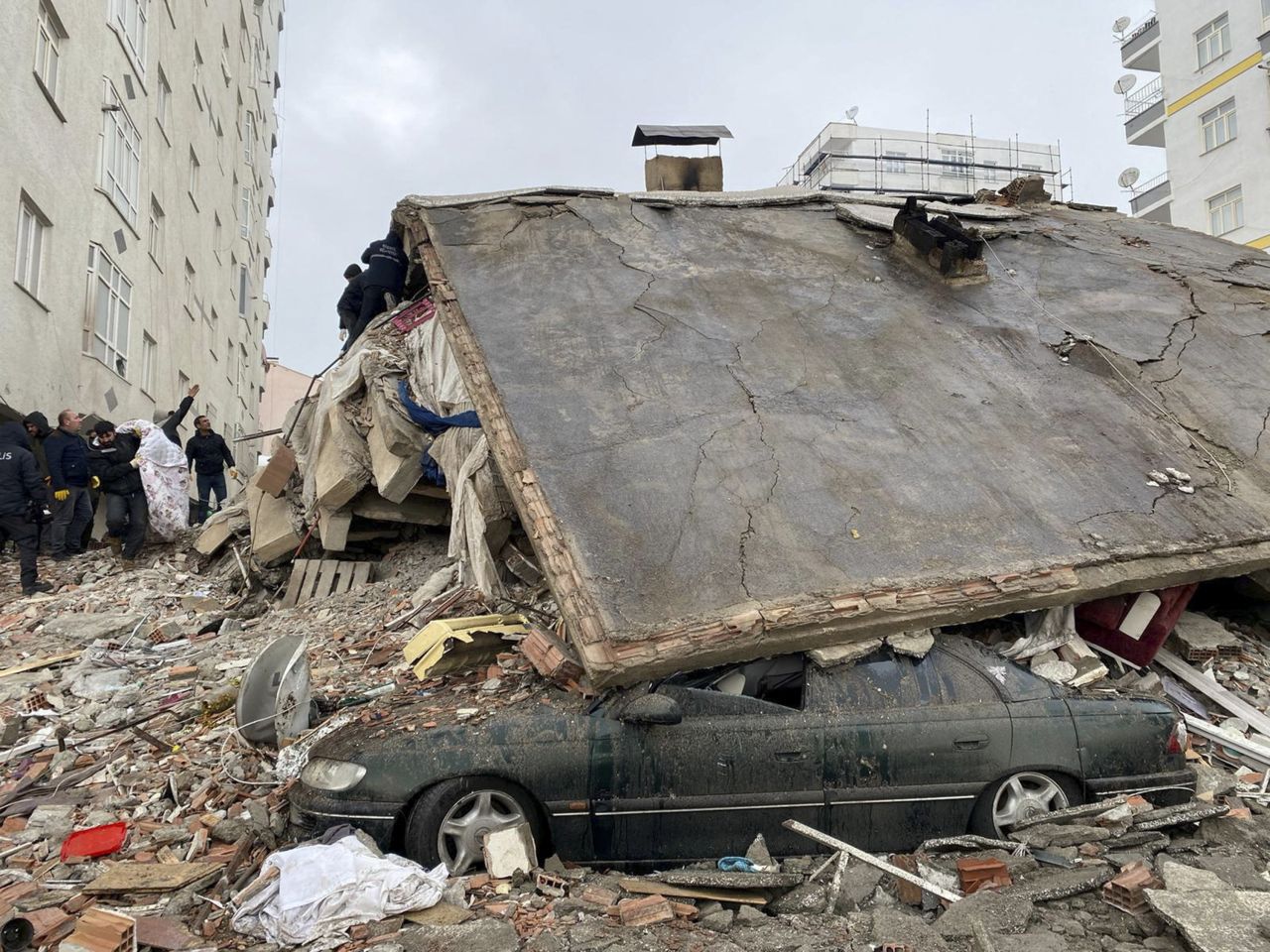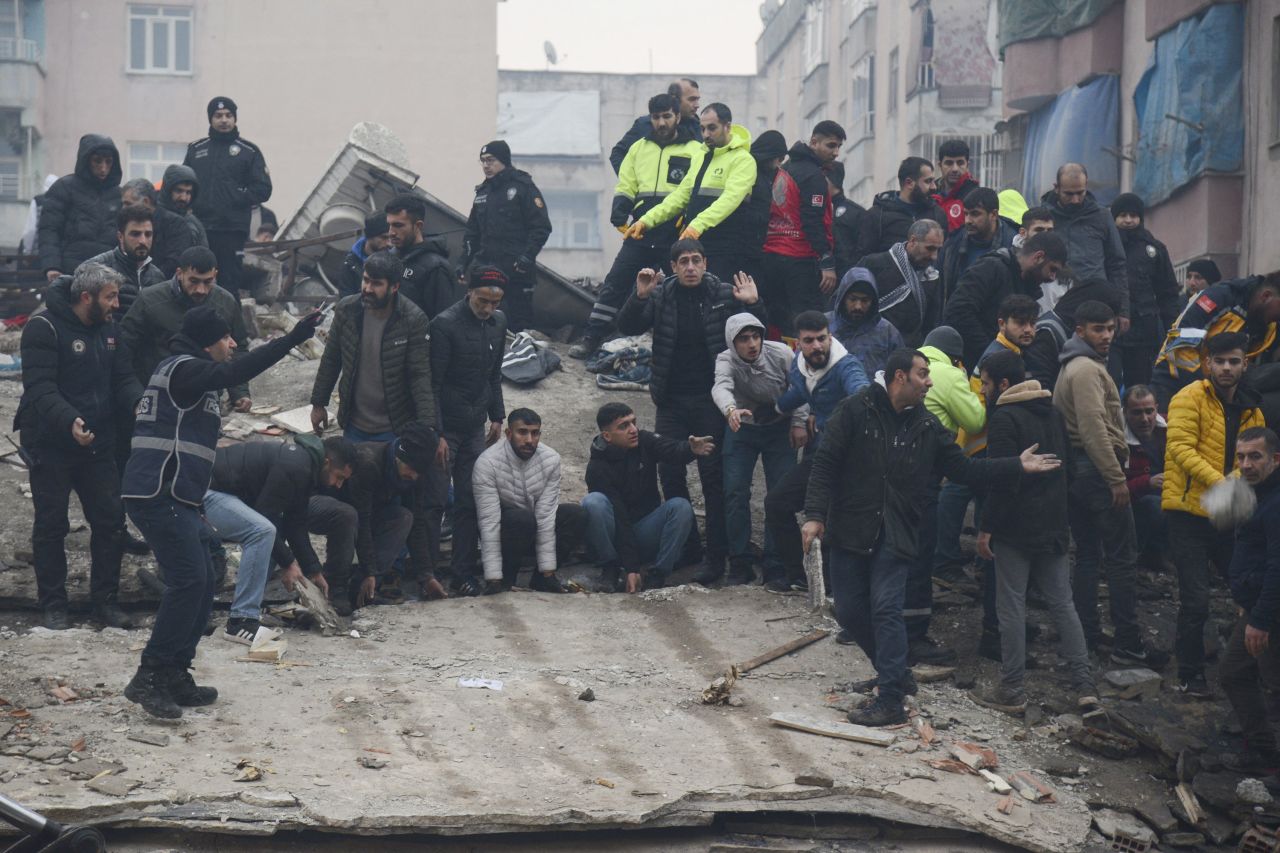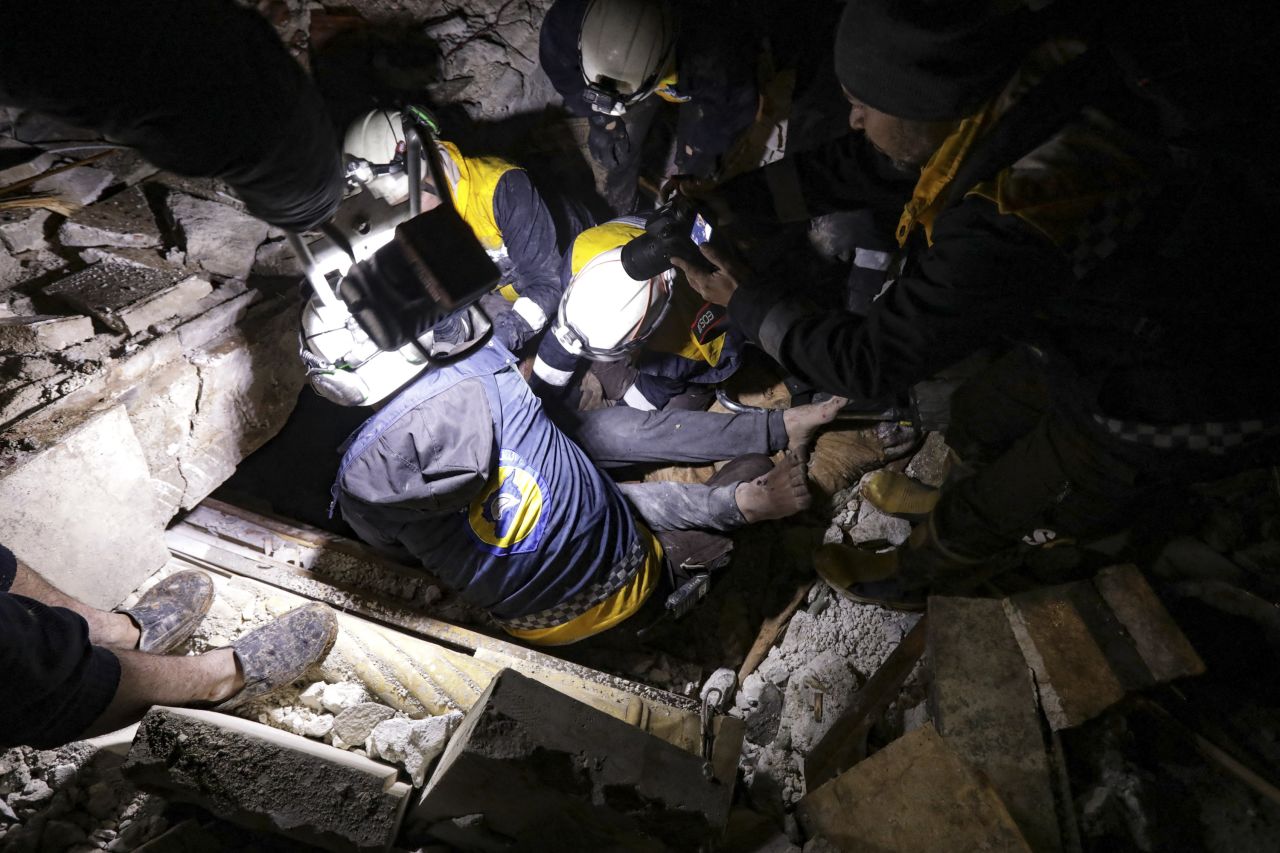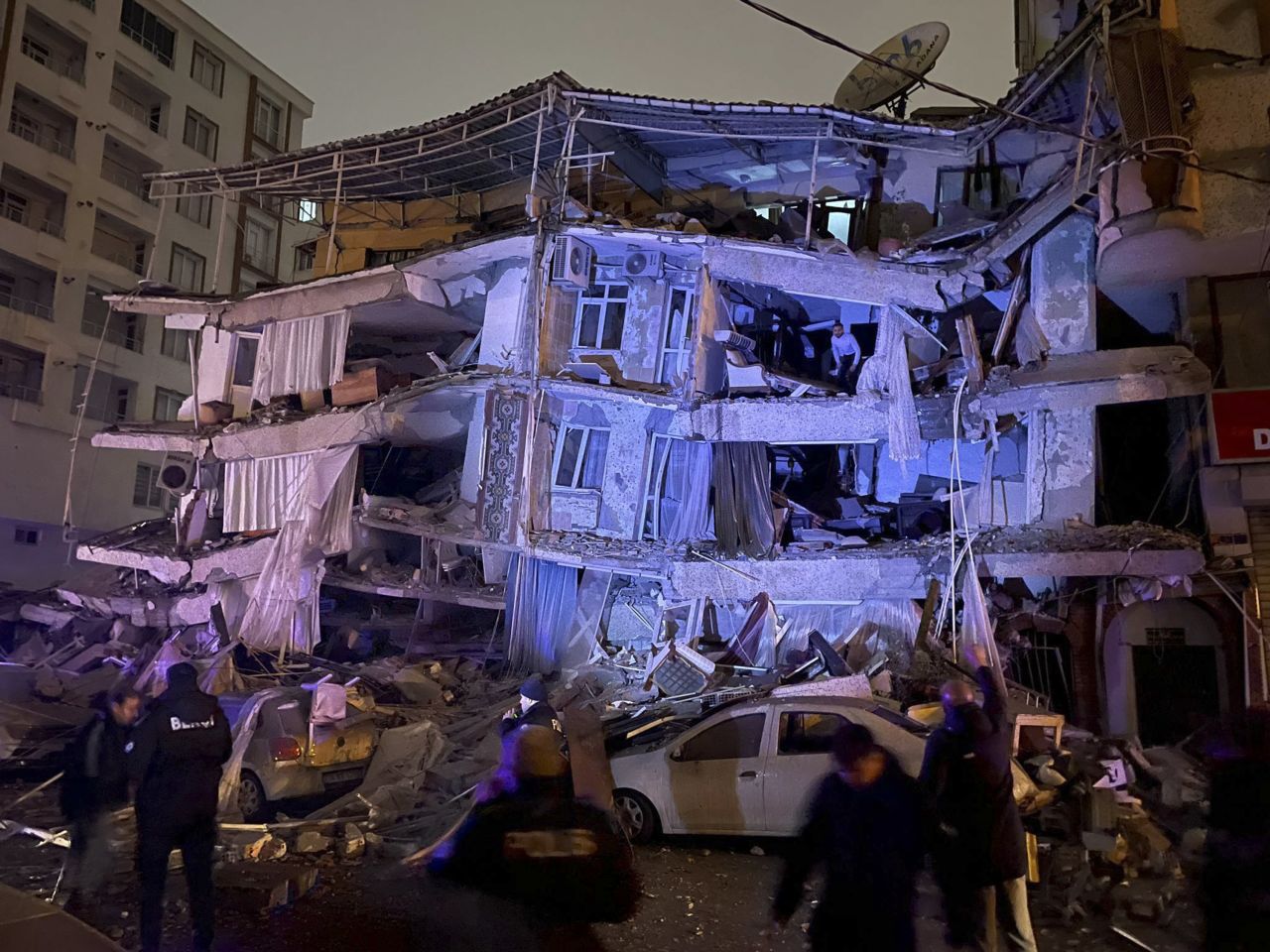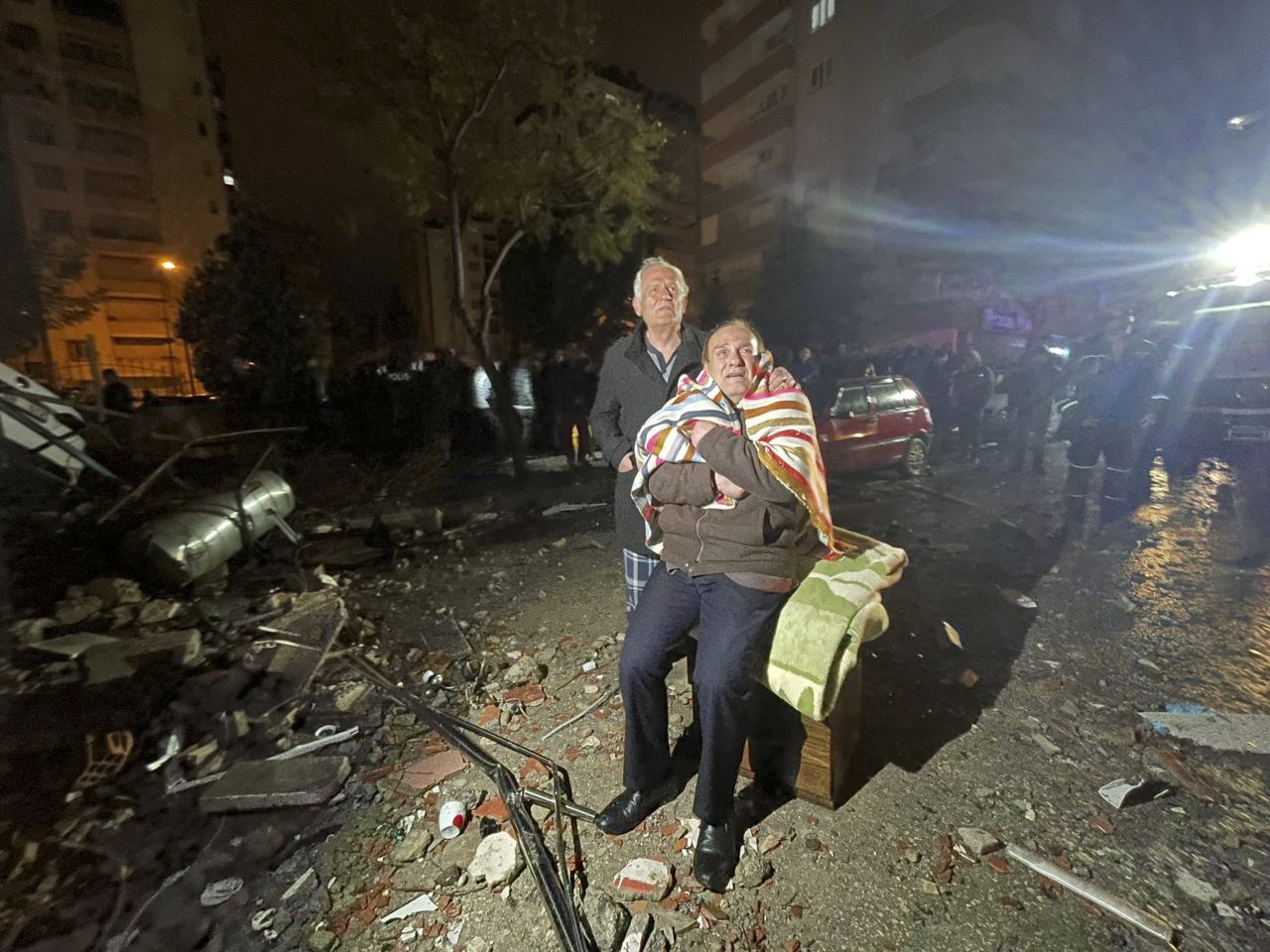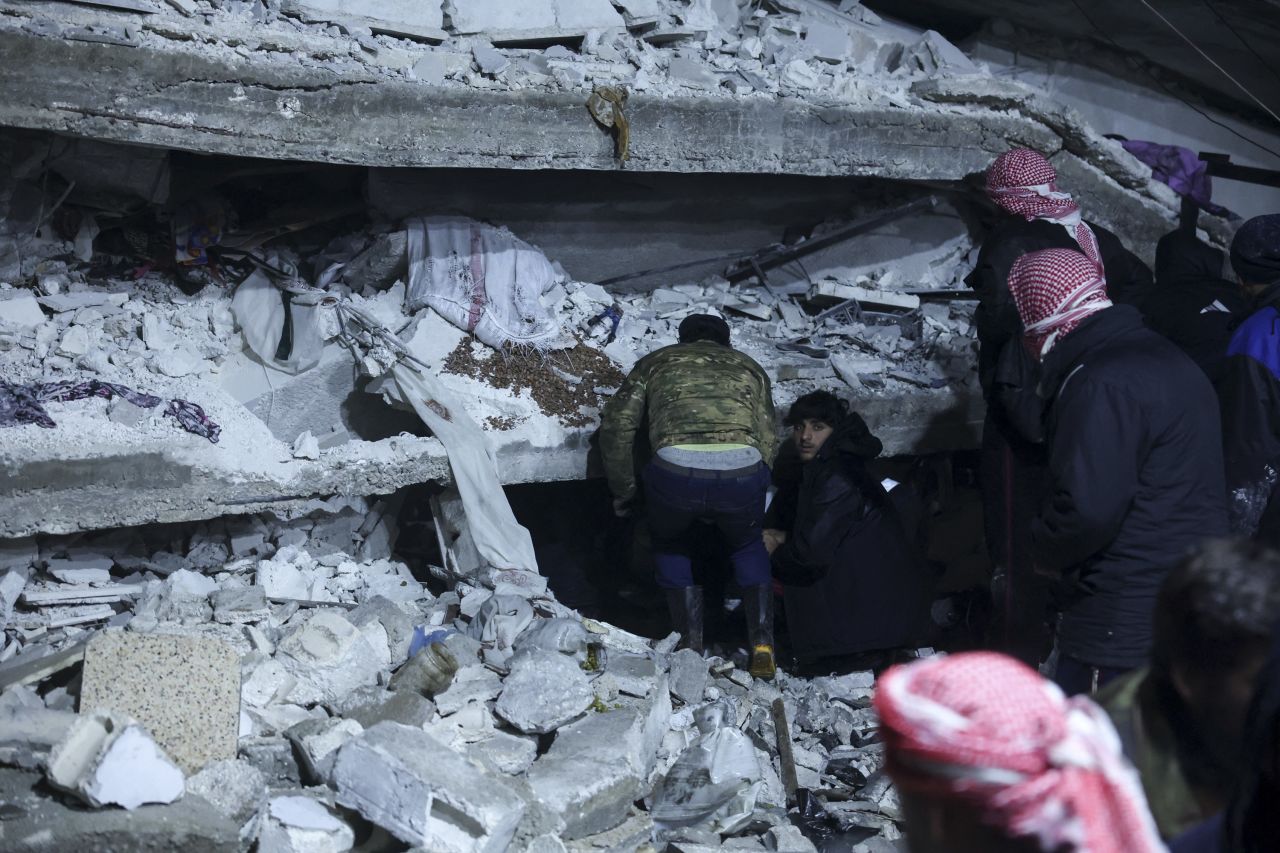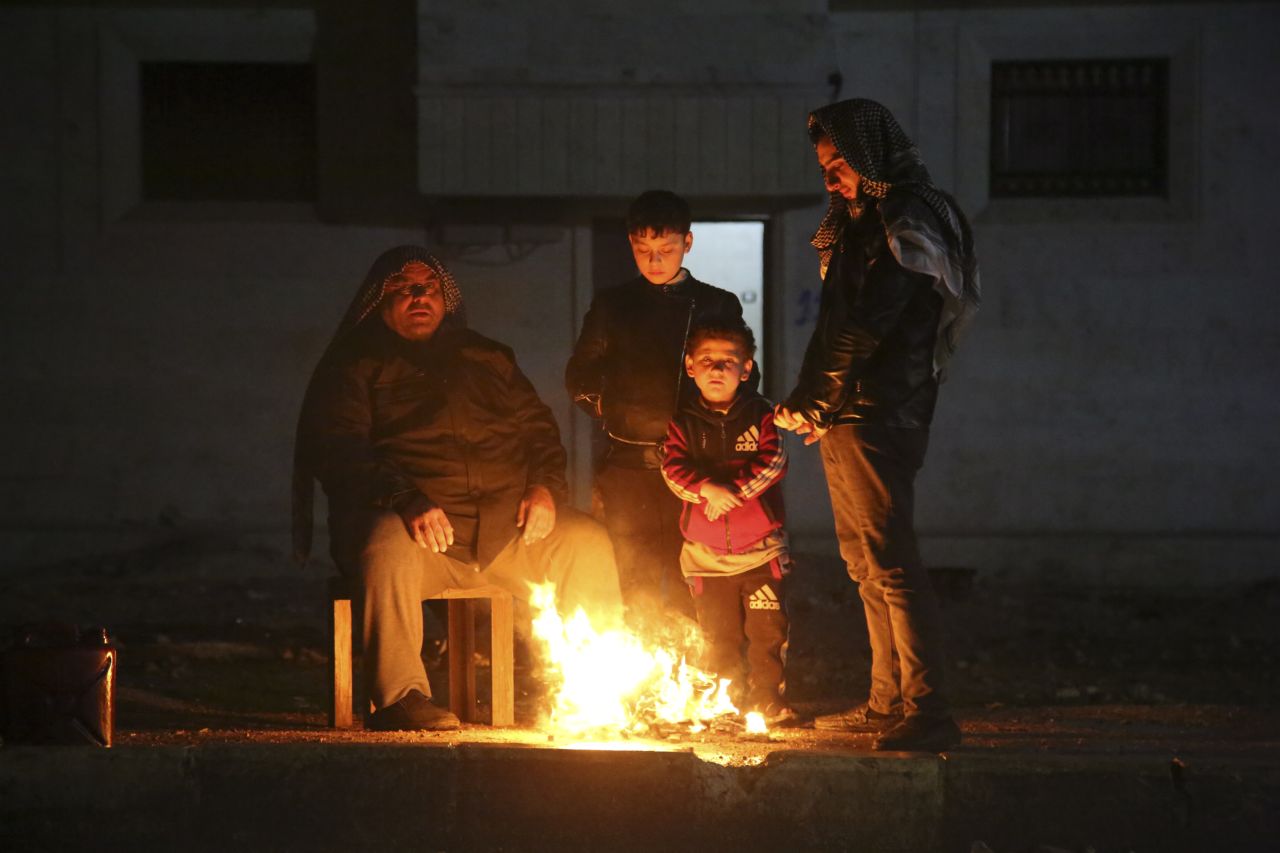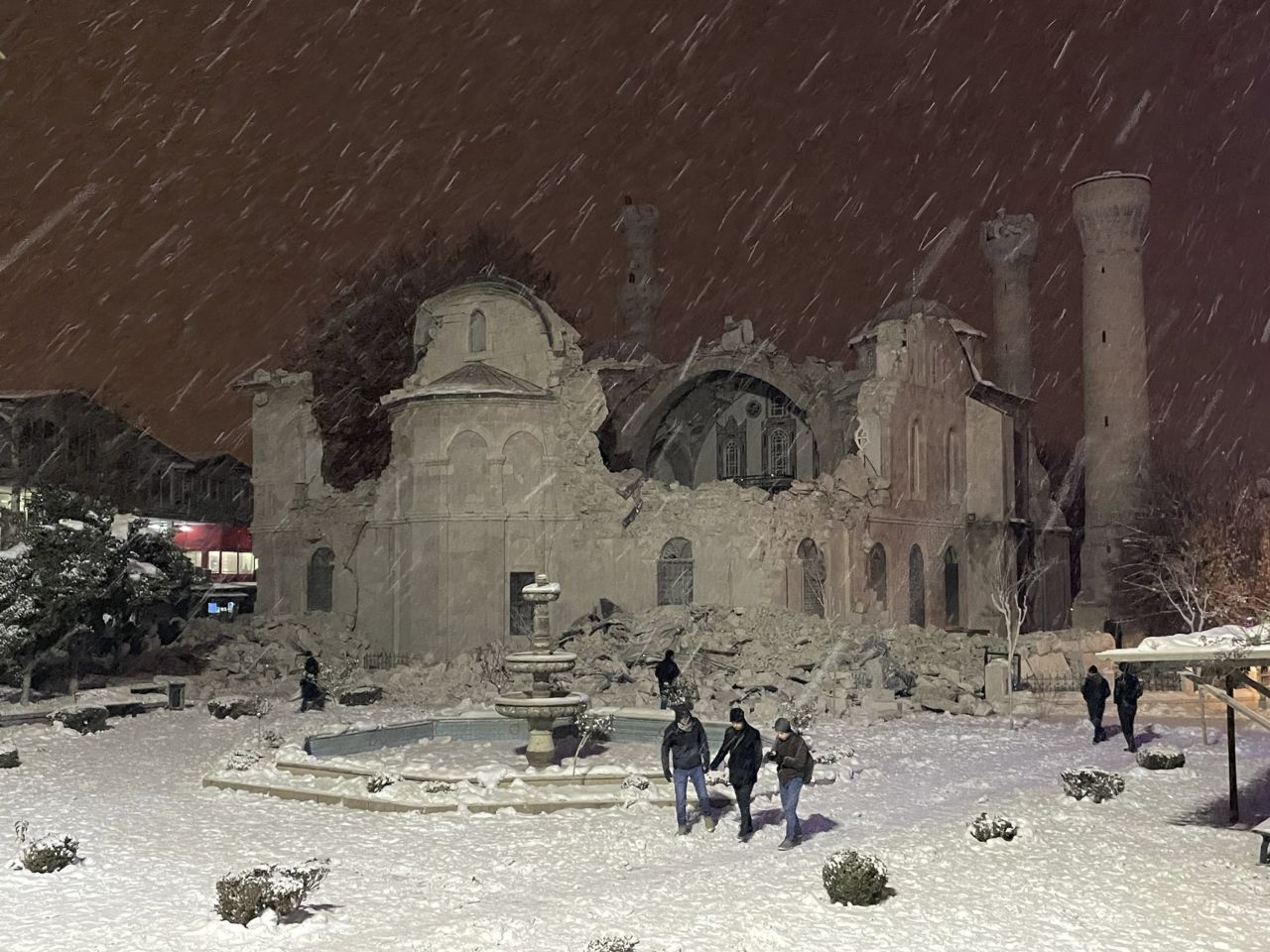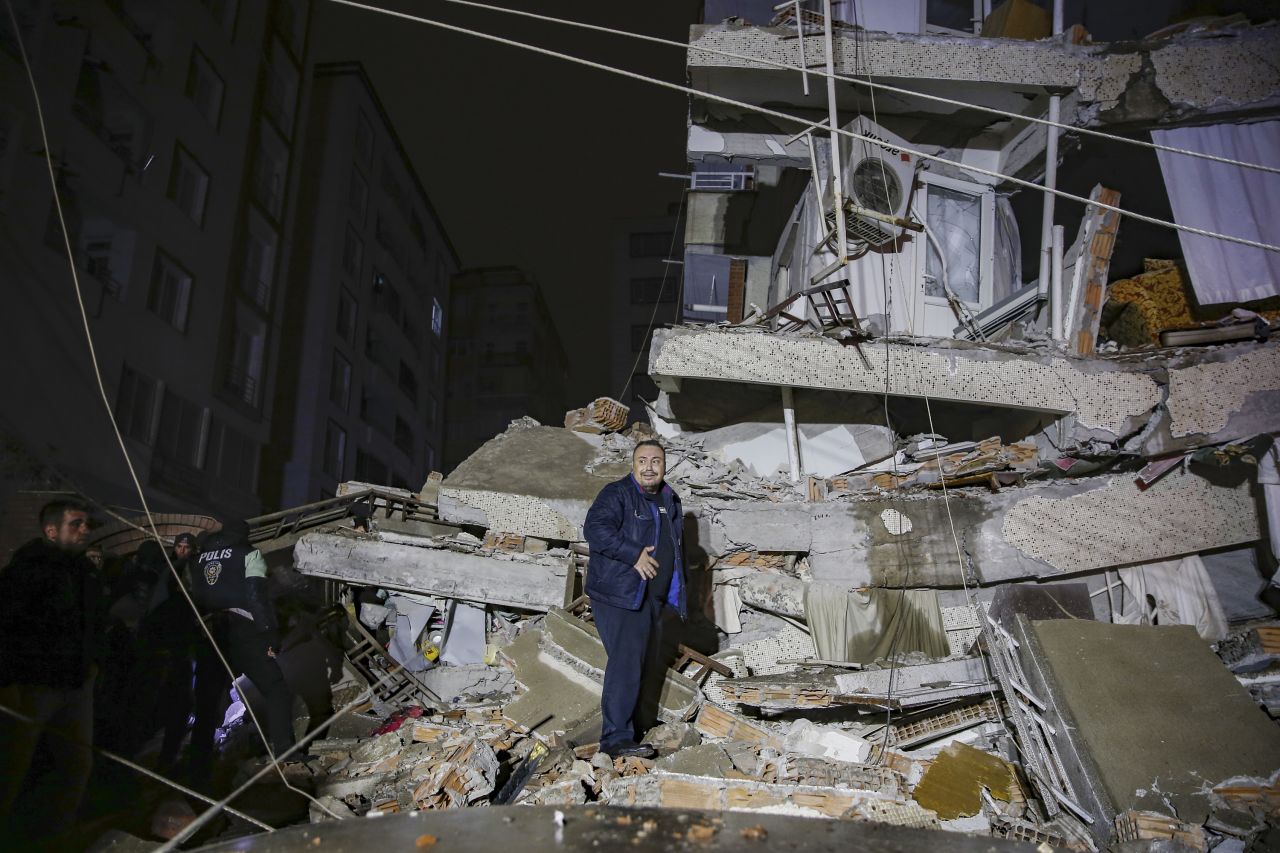 In photos: Deadly quake strikes Turkey and Syria
Major aftershocks have continued to affect the region: a magnitude 6.3 aftershock struck Turkey's southern Hatay province, near the Syrian border, on Monday, and 90 aftershocks followed, the largest of which was recorded at 5.8.
Jonny Hallam, Yusuf Gezer, Isil Sariyuce, Eyad Kourdi, Jomana Karadsheh, Celine Alkhaldi and Kareem Khadder,