Virginia state Sen. Jennifer McClellan will win the special election for Virginia's 4th Congressional District and will become the first Black woman to represent the commonwealth in Congress, CNN projected Tuesday.
McClellan will defeat Republican Leon Benjamin, a pastor and Navy veteran, to succeed the late Democratic Rep. Donald McEachin, who died in November.
McClellan, who was introduced at her Tuesday night victory party by Virginia Rep. Bobby Scott and walked out to Alicia Keys' "Girl on Fire," hailed the pathbreaking figures, including McEachin, who paved the way for her historic ascent and promised to bring their spirit to Capitol Hill.
"When we come together and we care more about doing the work and solving the problems than the soundbites and the show," McClellan said, "we can help people. We will make this commonwealth and this country a better place for everyone."
The heavily Democrat district, which comprises the city of Richmond, parts of Henrico County, Petersburg and south toward the state line, had been held by McEachin since 2017. He overwhelmingly defeated Benjamin in 2022 for the seat with 69.4% of the vote.
McClellan outraised and outspent Benjamin in the lead-up to Tuesday's special election, according to their respective campaigns' pre-special election reports filed on February 9.
Her election to the US House of Representatives is a milestone for Virginia, a state that was once home to the capital of the Confederacy and is a former slave-trading center. McClellan's victory will add to what is already a record number of women and women of color in Congress, and also set a new record for the number of Black women, according to data from the Center for American Women and Politics at Rutgers University.
On a busy Saturday ahead of the election, she greeted voters alongside Virginia Sen. Tim Kaine, a close ally who officiated her wedding, and local and state lawmakers. She also rallied a few dozen campaign volunteers before they went knocking on doors of potential voters and cast her ballot along with her husband, David Mills, with their two children Jackson and Samantha.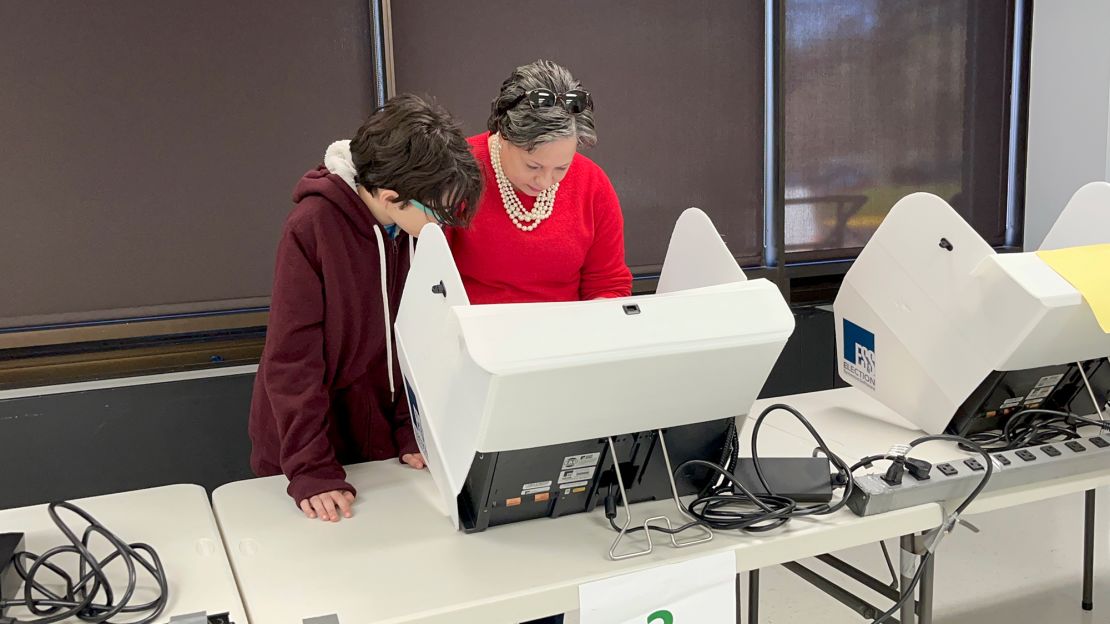 "It's a tremendous honor but it's also a tremendous responsibility because I need to make sure I'm not the last," McClellan said after casting her ballot. "And, I have a responsibility to be a mentor and help pave the way for other Black women, whether it's, you know, running for federal office or running at local or state and to just help as many as I can to succeed."
Raised in Petersburg, Virginia, McClellan was elected to the House of Delegates in 2005 and won a 2017 special election for state Senate after McEachin was elected to Congress in 2016.
In 2020, she launched a bid for governor, eventually coming in third in the 2021 Democratic primary. Her bid for the US House was a "level up" from her delegate and gubernatorial campaigns, which helped her prepare for this campaign, she told CNN.
"That I had that team ready to go when the special came and it made it very easy to build a very fast campaign. And that the importance of having not only a message that resonates with voters but the resources to communicate it. That both are equally important and having the importance of a field organization, you really need all three, and I was able to pull all three together in a very short amount of time," she said.
McClellan won the Democratic nomination for the 4th Congressional District in December, defeating fellow state Sen. Joe Morrissey and two other candidates in a "firehouse primary," which was conducted by party officials across a handful of pop-up voting locations. She took 85% of the vote to Morrissey's 14%, according to the Virginia Democratic Party. McClellan was backed by party leaders and groups, including House Democratic Whip Katherine Clark and the moderate-backing Democratic Majority for Israel PAC.
During her time in the General Assembly, McClellan has pushed legislation on several issues, including climate, gun reform and education. In 2020, a bill rolling back restrictions on abortion rights that she sponsored in the state Senate was signed into law by then-Gov. Ralph Northam, a Democrat.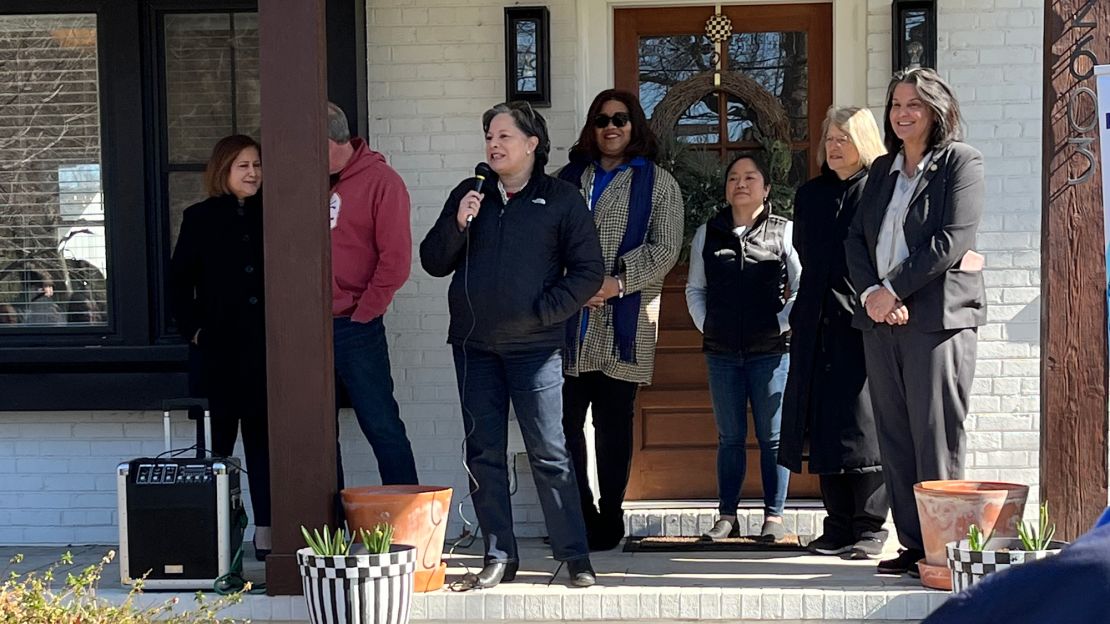 She spearheaded the Voting Rights Act of Virginia, which was signed into law in 2021 and aimed to eliminate voter suppression and intimidation in the commonwealth. McClellan also sponsored her chamber's resolution that helped Virginia become the 38th state to ratify the Equal Rights Amendment, which bans discrimination on the basis of sex and guarantees equality for women under the Constitution. (In 2022, state Attorney General Jason Miyares, a Repu