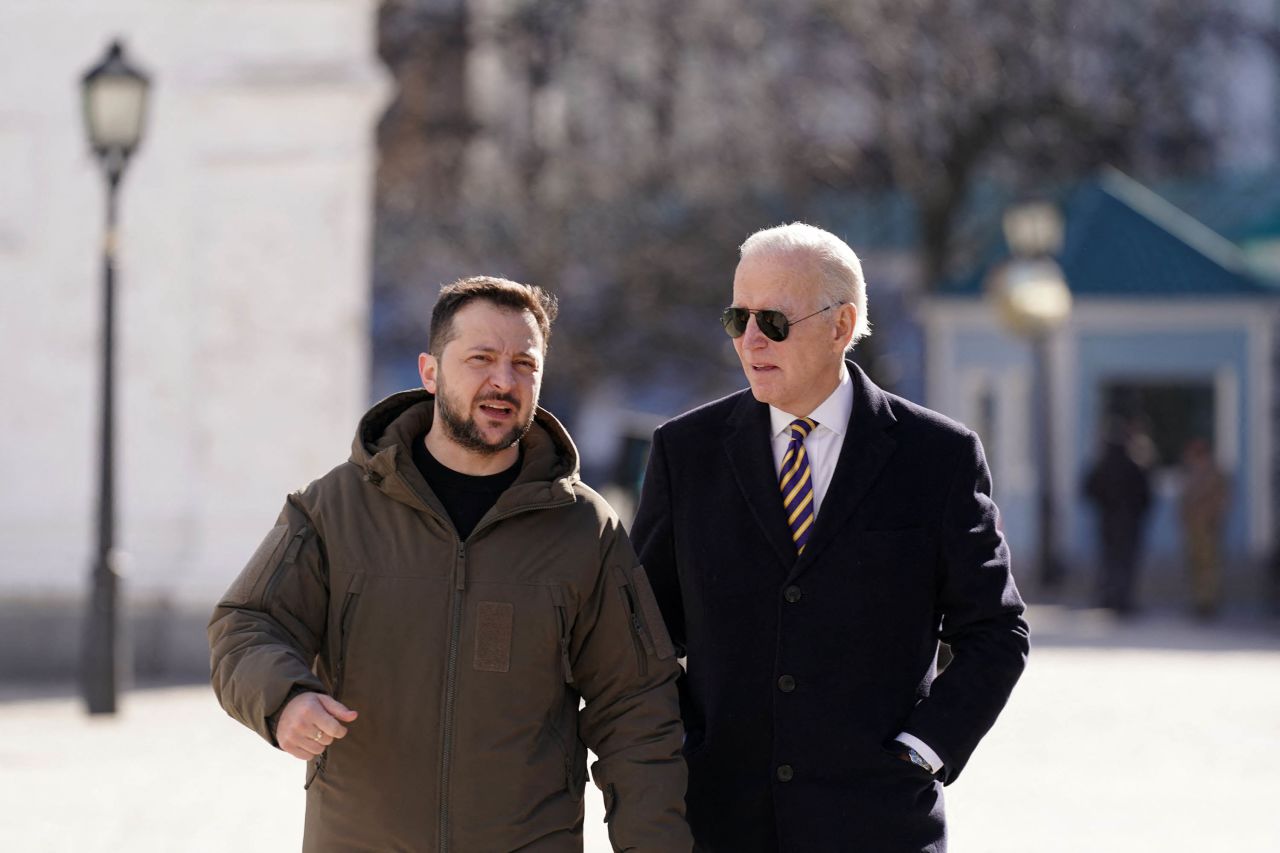 In photos: Biden visits Ukraine and Poland
Updated 3:15 PM EST, Wed February 22, 2023
US President Joe Biden made a surprise trip to Kyiv, Ukraine, early Monday — his first trip to Ukraine since Russia's invasion began nearly one year ago.
During the highly secretive visit, he met with Ukrainian President Volodymyr Zelensky and announced a half-billion dollars in new assistance, including more military equipment.
"One year later, Kyiv stands. And Ukraine stands. Democracy stands," Biden said.
His trip came ahead of a planned two-day visit to Poland. The President visited Warsaw on Tuesday and met with Polish President Andrzej Duda.
On Wednesday, Biden met with leaders of the nine countries that make up NATO's eastern flank. He said that democracy and freedom are at stake in helping Ukraine defend itself against Russia.
"You're the front lines of our collective defense, and you know better than anyone what's at stake in this conflict. Not just for Ukraine but for the freedom of democracies throughout Europe and around the world," Biden said at the top of the meeting.