At least six people have died and hundreds left injured after major aftershocks struck southern Turkey Monday, as the region reels from a devastating earthquake that killed tens of thousands of people on February 6.
A magnitude 6.3 aftershock struck Turkey's southern Hatay province, near the Syrian border, Monday. The epicenter originated in the Defne district, according to the Turkish Emergency Coordination Center SAKOM. Ninety aftershocks followed, the largest of which was recorded at 5.8.
At least 294 people were injured – 18 "seriously," SAKOM said Tuesday, adding that survivors were treated by health units in local hospitals.
Search and rescue operations in the affected regions are ongoing, the head of Turkey's Disaster and Emergency Management Agency (AFAD), Yunus Sezer, tweeted Tuesday.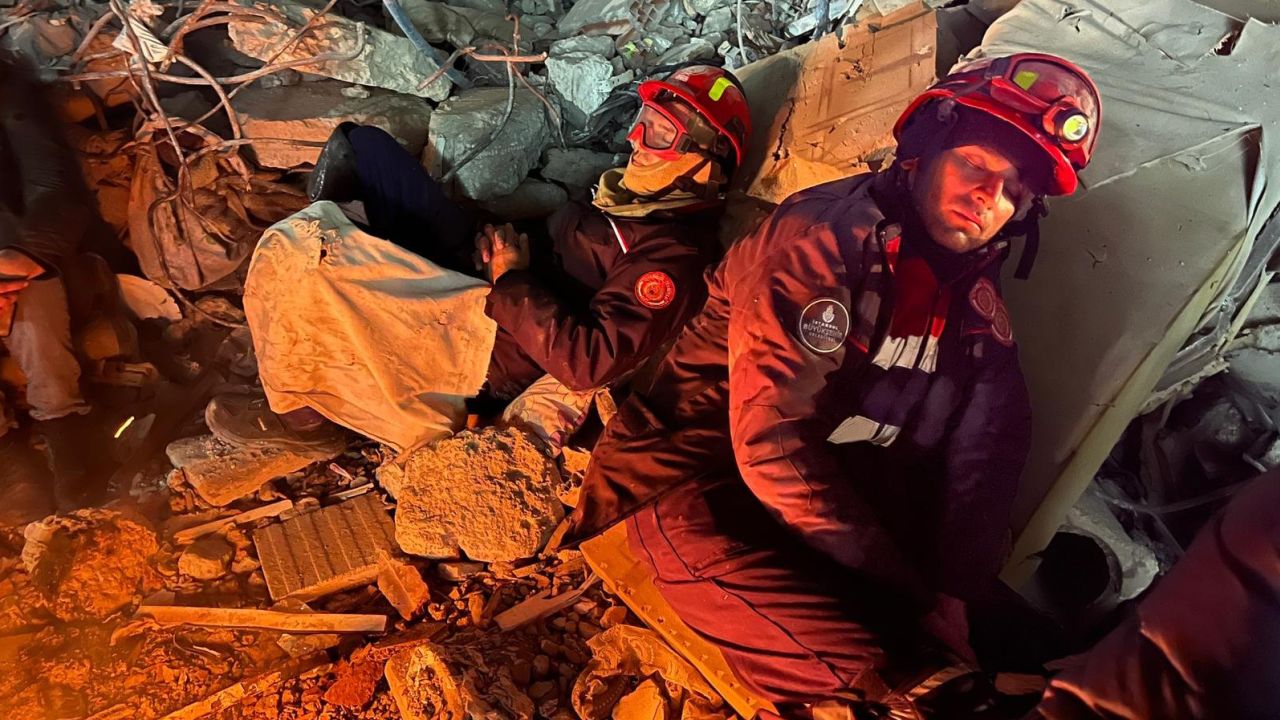 In the city of Antakya in the country's southern Hatay province, three men were trapped when a building that had survived the initial quake two weeks ago collapsed, according to their relative, Yahya Hallak.
Hundreds of rescuers worked into the early hours of Tuesday morning trying to reach the men, some falling asleep on rubble next to fires to stay warm, as others endured freezing conditions to shift heavy rubble.
In northwest Syria, more than 130 people were injured, the White Helmets volunteer rescue group said.
"Our teams are working to take the injured to hospitals, inspect the affected villages and towns, and remove rubble to open the roads for the ambulances," the White Helmets said.
The United States Geological Survey (USGS) initially reported the quake as being of magnitude 6.4 at a depth of 10 kilometers before revising it down to 6.3 magnitude.
Officials have been urging the public to stay away from buildings. Turkish Vice President Fuat Oktay earlier Monday asked the public "not to enter the damaged buildings, especially to take their belongings."
Turkish Minister of Health Fahrettin Koca said on Twitter that 18 of the injured are in serious condition and were transported to Adana and Dörtyol. Field hospitals are continuing to provide services to other patients, he said.
"I wish for our injured, patients, local people and all the people of our country to get well soon. May Allah ease our pain with health and well-being, and protect us from new pains and worries," Koca said.
The mayor of Samandag, near where the quake hit, said some buildings had collapsed and that the mood was one of panic following the AFAD warning.
CNN teams in Adana, Turkey, felt the quake, as did eyewitnesses in Gaziantep and Mersin.
More than 48,000 people have died across Turkey and Syria since the 7.8 magnitude earthquake on February 6.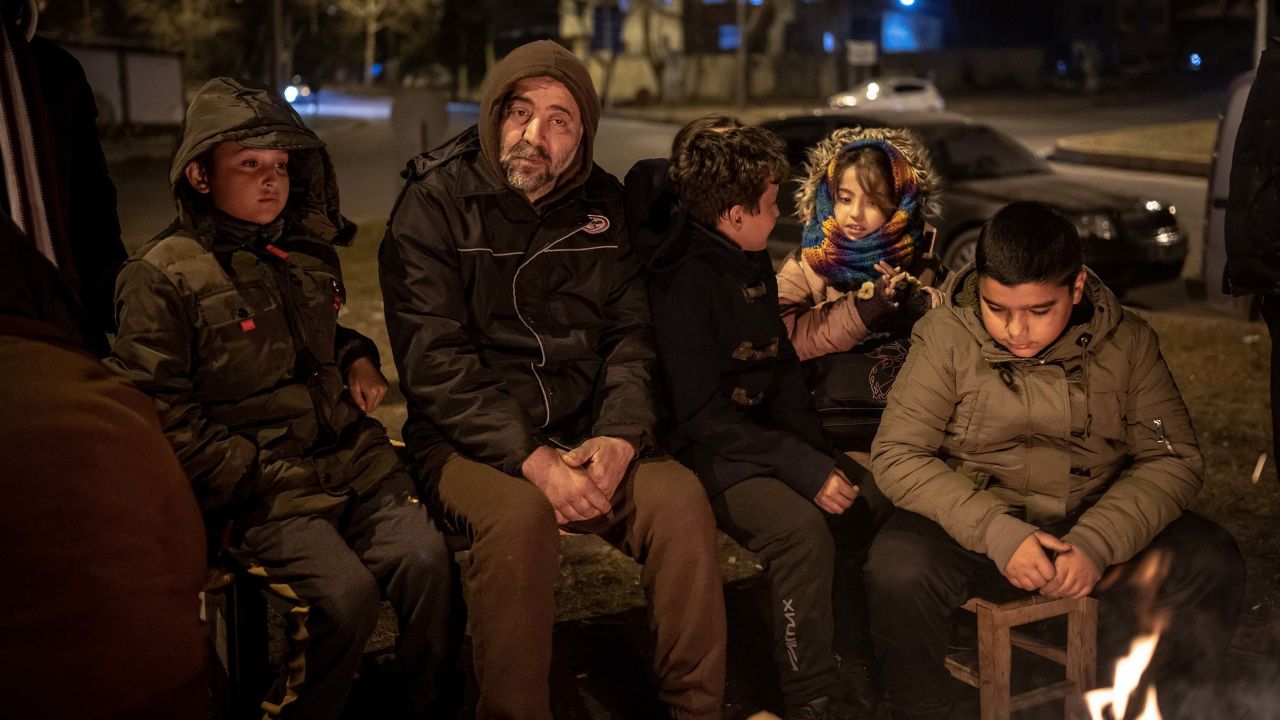 Families who were affected by the earthquake two weeks ago told CNN of the terror caused by Monday's tremors.
"We went back to our house and this shock happened again and we went out … may God help us," said Zahir, who lives in a town between the cities of Iskenderun and Antakya, in Turkey's Hatay province.
"We don't know what to do today – today we will stay in the car and in the tent, we don't know what will happen till tomorrow," he told CNN.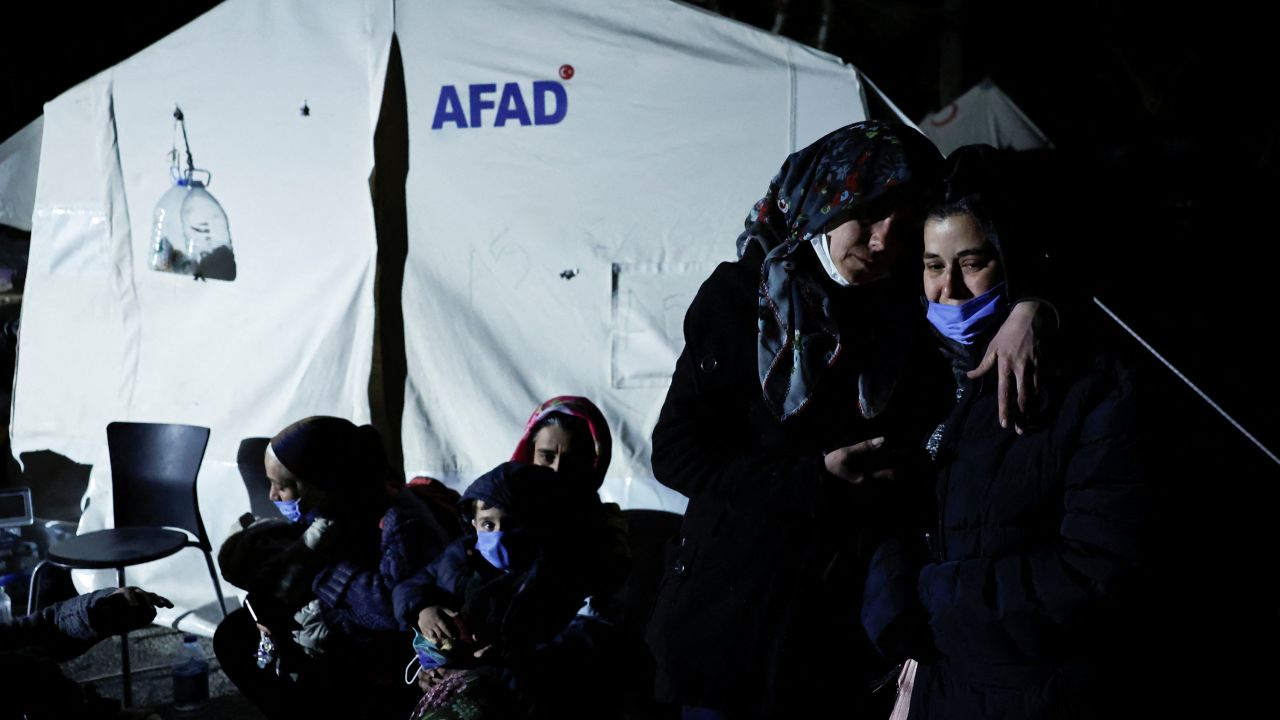 'We will not forgive anyone'
The AFAD said more than 7,000 aftershocks were recorded in Turkey after the initial earthquake two weeks ago.
Scenes emerged of entire neighborhoods left destroyed by the quake that ripped through Turkey and Syria earlier this month.
Almost 900,000 people are living in tents and containers in Turkey following the disaster and subsequent tremors, according to Turkey's President Recep Tayyip Erdogan.
Nearly 140,000 buildings collapsed, should be demolished immediately or are heavily damaged, Erdogan said, adding that 115,000 people have been injured by the earthquake.
Soon after the quake, Turkish authorities arrested or detained a number of property developers amid growing concerns that the government failed to take the necessary steps to enforce building regulations.
"If there are people, who were negligent, at fault or caused the loss of life, it is our duty to hold them accountable before the law," Erdogan said on Tuesday. "We will not forgive anyone."
On Sunday, Turkey's disaster management authority said it had ended most search and rescue operations nearly two weeks after the earthquake struck as experts say the chances of survival for people trapped in the rubble this far into the disaster are unlikely.
Some efforts remain in the provinces of Kahramanmaraş and Hatay. On Saturday, a couple and their 12-year-old child were rescued in Hatay, 296 hours after the earthquake, state news agency Anadolu reported.
Efforts to retrieve survivors have been hampered by a cold winter spell across quake-stricken regions, while authorities grapple with the logistical challenges of transporting aid into northwestern Syria amid an acute humanitarian crisis compounded by years of political strife.
Turkey is no stranger to strong earthquakes, as it is situated along tectonic plate boundaries. Seven quakes with magnitude 7.0 or greater have struck the country in the past 25 years – but the one on February 6 was the most powerful and deadly.
Monday's quake is considered an aftershock as it is in the same general region and lower than the original 7.8 magnitude earthquake.
According to the USGS, "aftershocks become less frequent with time, although they can continue for days, weeks, months, or even years for a very large mainshock."
This story has been updated with new information from USGS.
CNN's Taylor Ward, Sana Noor Haq and Hamdi Alkhshali contributed to this report.