Lewis Hamilton says "nothing will stop him" from speaking out after new rules were introduced by the FIA restricting drivers from making "political, religious and personal statements."
The seven-time world champion was speaking at the launch of the Mercedes' 2023 car for the upcoming season at Silverstone and was not impressed with the new regulations introduced by the Fédération Internationale de l'Automobile (FIA) in December.
"Nothing will stop me from speaking on the things I am passionate about," Hamilton said. "The sport has a responsibility to speak out and create awareness on important topics, particularly as we are traveling to different places. So nothing changes."
The FIA updated its International Sporting Code banning the display of political, religious and personal statements unless previously approved in writing. Drivers who do not comply by the rules risk both financial and sporting penalties.
Hamilton has regularly used his platform to raise awareness of human rights issues around the world. At the 2020 Tuscan Grand Prix, he wore a black T-shirt with the words "Arrest the cops who killed Breonna Taylor" on the front.
He has previously raced in the Middle East with a rainbow helmet to promote LGBTQI+ rights in Qatar, and spoken about how the sport needs to do more to raise awareness about human rights abuses.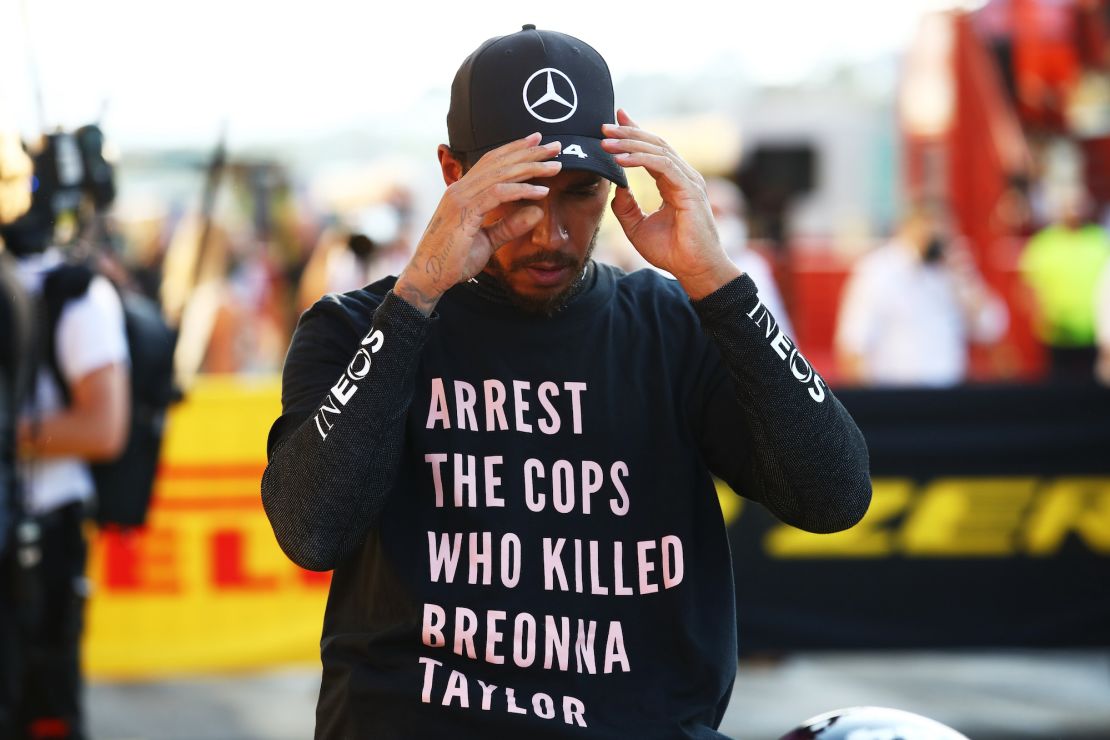 The 38-year-old added that he didn't want to incur any penalty points for "speaking out," but said: "I'm still going to be speaking my mind, and as we still have this platform, there's still a lot of things that we need to tackle."
"The support of (Formula One CEO) Stefano (Domenicali) I think has been amazing and I think all the drivers have been very much aligned on freedom of speech and yeah, I think we're all aligned on that."
Hamilton's teammate George Russell was also unimpressed with the new rules that he called "silly." Russell, a director of the Grand Prix Drivers' Association which represents F1 drivers, was critical of the new rules and was hopeful that they would be resolved before the 2023 season starts.
"I am not too sure why the FIA has taken a stance like this," he said.
"It is totally unnecessary in the sport and the world we live in at the moment. We are not going to limit our views, or our thoughts, because of some silly regulation."
The 2023 season starts on March 5 in Bahrain.