Sign up for CNN's Wonder Theory science newsletter. Explore the universe with news on fascinating discoveries, scientific advancements and more.
Officials at Russia's space agency, Roscosmos, have opted to delay the launch of a spacecraft meant to replace one deemed not safe enough to transport astronauts after a second vehicle — a cargo ship — sprang a leak on Saturday, according to NASA.
Once cleared, the replacement spacecraft, Soyuz MS-23, will transport three astronauts currently stationed at the International Space Station back to Earth. NASA announced Wednesday that the replacement vehicle is now "under review."
The vehicle originally assigned to the mission, Soyuz MS-22, was found in December to be leaking coolant.
Roscosmos was aiming to launch the MS-23 replacement capsule this month and return cosmonauts Sergey Prokopyev and Dimitri Petelin and NASA astronaut Frank Rubio home.
The rescue vehicle will now launch in March, according to a post from the official Roscosmos Telegram account.
The decision to delay was made after NASA confirmed that a separate Russian vehicle, a Progress spacecraft designed to carry cargo that had docked with the space station on February 11, had a similar coolant leak.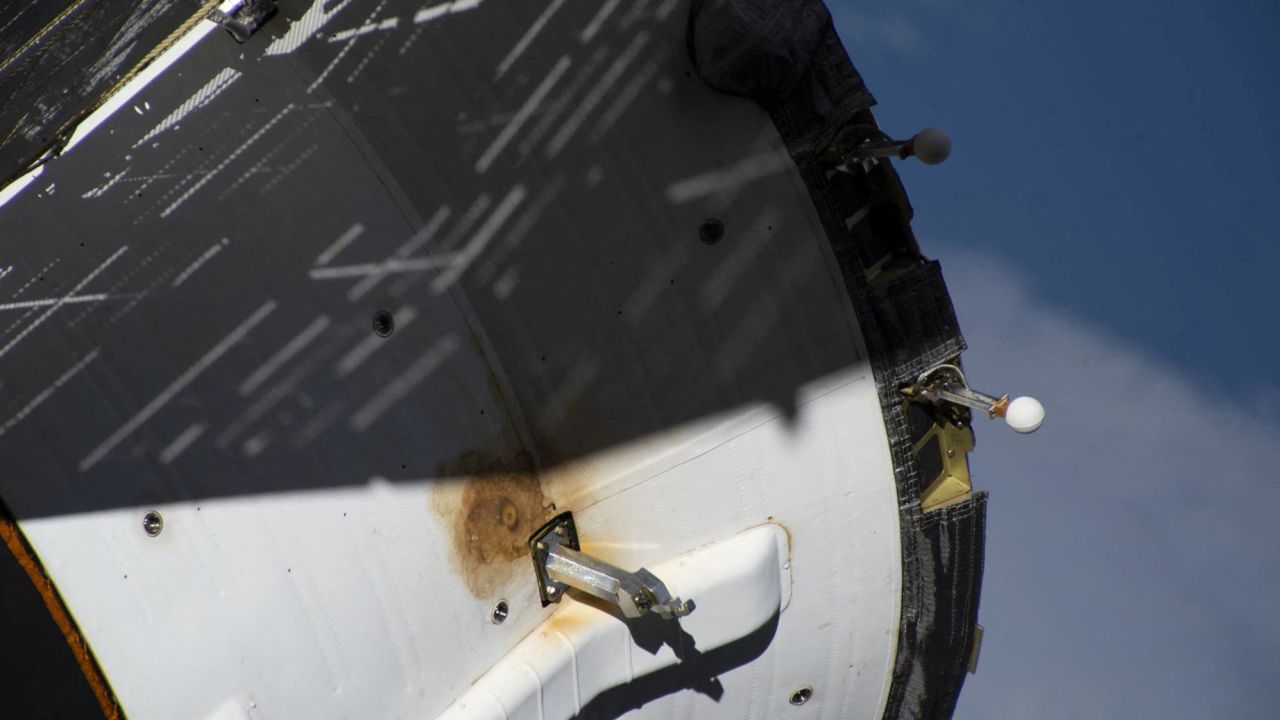 "Roscosmos engineers continue to investigate the cause of coolant loss from both the Progress 82 spacecraft and the Soyuz MS-22 spacecraft," NASA said of the review.
"The crew is continuing with normal space station operations and scientific research," it added in a statement Wednesday.
Last week, NASA said that the hatches between the Progress 82 and the station are open, and that the temperatures and pressures aboard the station had been regulated.
Roscosmos said in its Telegram post that it would delay the Soyuz MS-23 launch while the agency investigated the cause of the Progress vehicle's coolant leak.
Russia's space agency did not, however, suggest the issues were related. Rather, Roscosmos reiterated that the leak on the Soyuz MS-22 vehicle occurred when it was dinged by an object in space, which officials previously determined was a micrometeroid.
Roscosmos also shared new images of the MS-22 vehicle, which it said was proof that the spacecraft sustained external damage that caused the coolant leak.