Philadelphia Eagles head coach Nick Sirianni said his team will turn the pain of defeat into "strength" after losing against the Kansas City Chiefs in Super Bowl LVII.
It was the smallest of margins that ultimately condemned the Eagles to the 38-35 loss at State Farm Stadium in Arizona – a controversial holding call against cornerback James Bradberry with around 90 seconds left to play.
That allowed the Chiefs and NFL MVP Patrick Mahomes to run down the clock before Harrison Butker kicked the go-ahead field goal.
Soon after, Sirianni had to find the words to console his heartbroken players.
"I just reminded them that all the things we've been through in our lives was something that was adversity," he told reporters. "We'll overcome this too.
"The type of guys that we have in there – we will use this to motivate us. We will use this pain – will use this failure – to motivate us so we can make it a strength."
Philadelphia was aiming to win its second Super Bowl after winning its first championship against the New England Patriots five years ago.
Sunday's thrilling conclusion to the NFL season saw the league's two standout teams go toe-to-toe, though it was the Eagles who dominated for much of the game.
They held a 10-point lead in the third quarter and a six-point lead in the fourth, only for an injury-stricken Mahomes to find Kadarius Toney with a touchdown pass with 12 minutes remaining to put the Chiefs in front for the first time.
Moments later, after Toney had produced the longest punt return in Super Bowl history, Mahomes delivered once again to find Skyy Moore with a touchdown pass.
Eagles quarterback Jalen Hurts, who produced an outstanding display in what was his first Super Bowl appearance, tied the game with a record-breaking third rushing touchdown of the night.
But Chiefs kicker Butker had the final say when he made the winning 27-yard field goal with eight seconds remaining.
On top of his three rushing touchdowns, the 24-year-old Hurts also passed for one score and completed 27 of his 38 passes for 304 yards.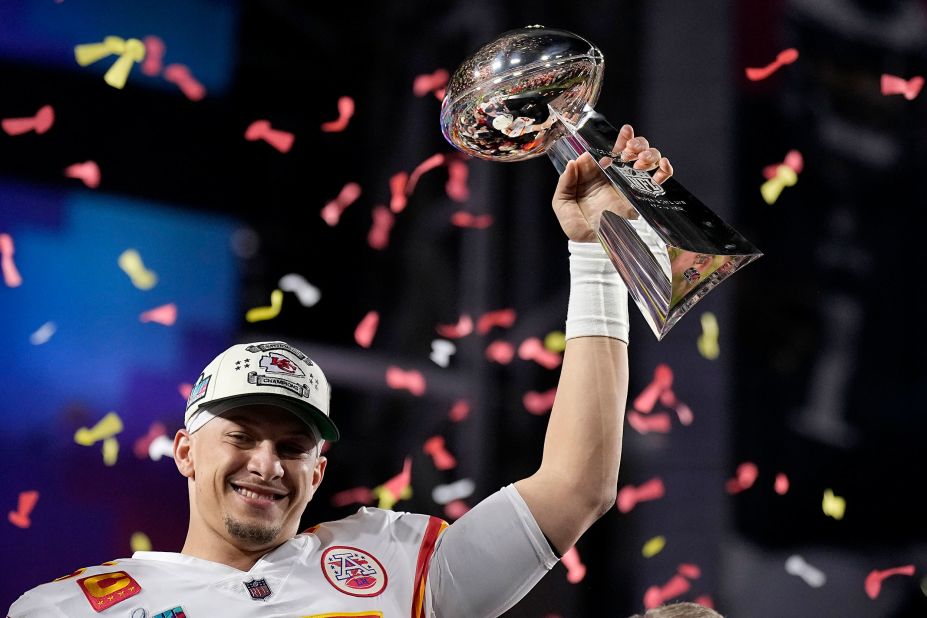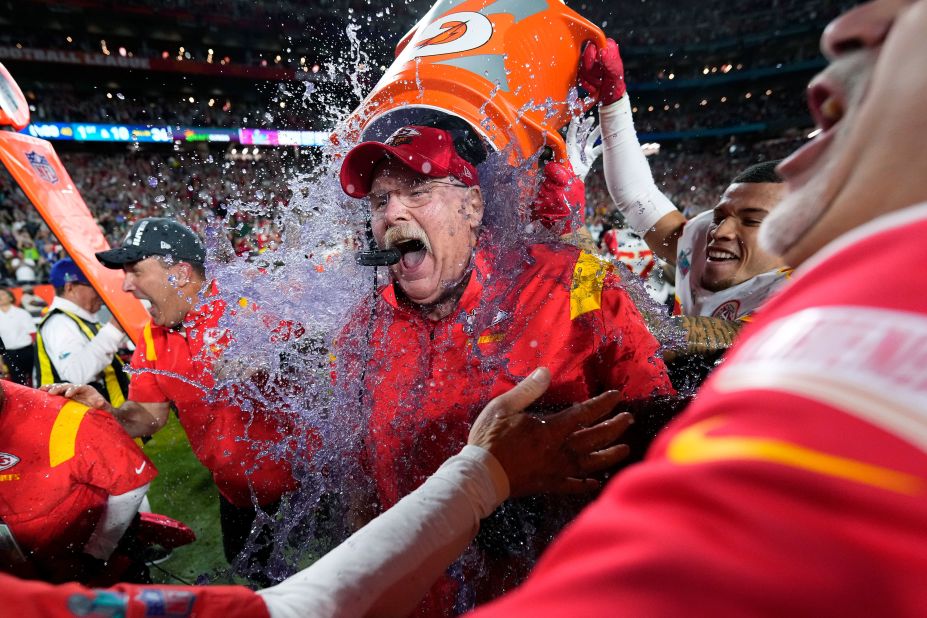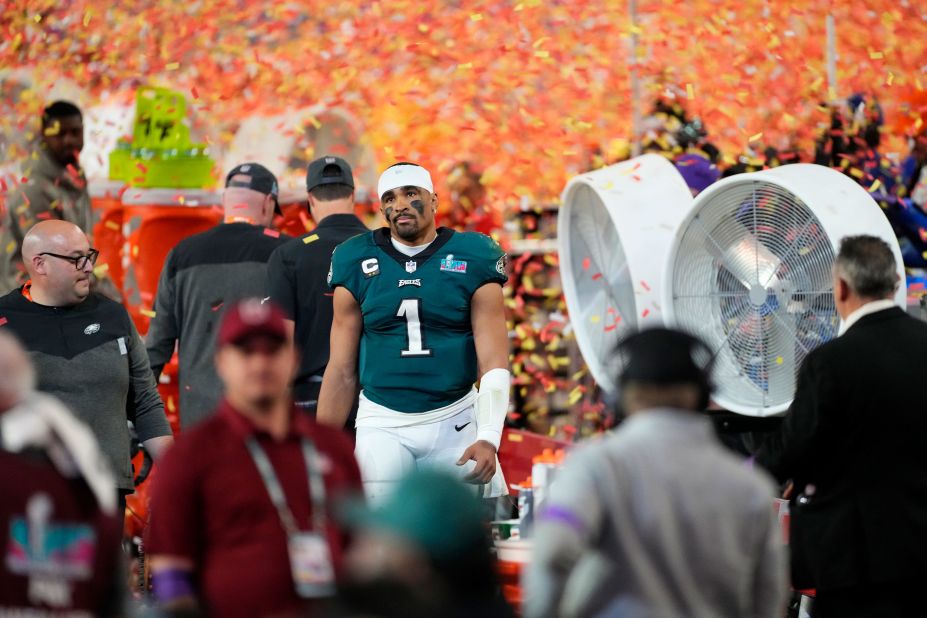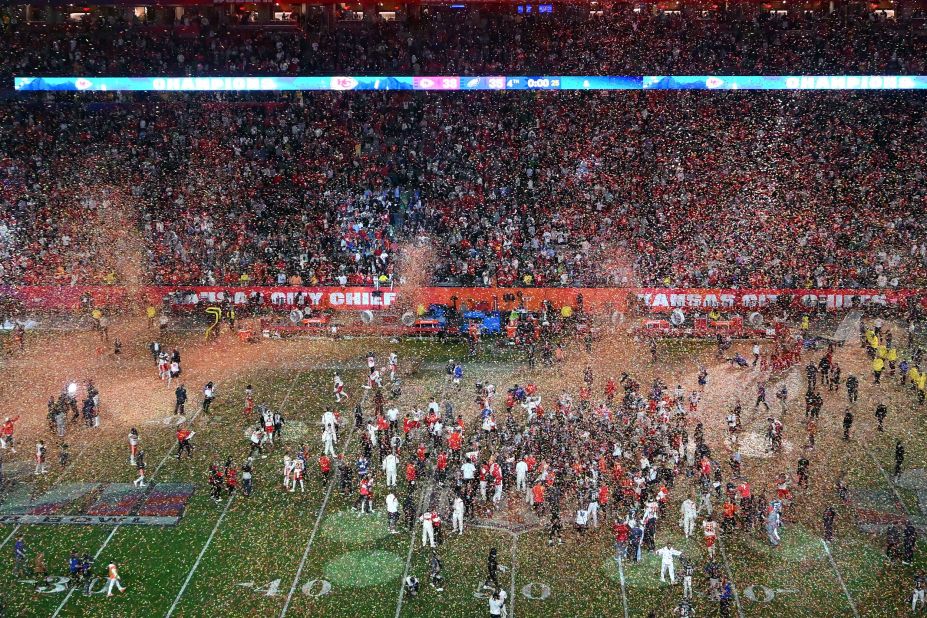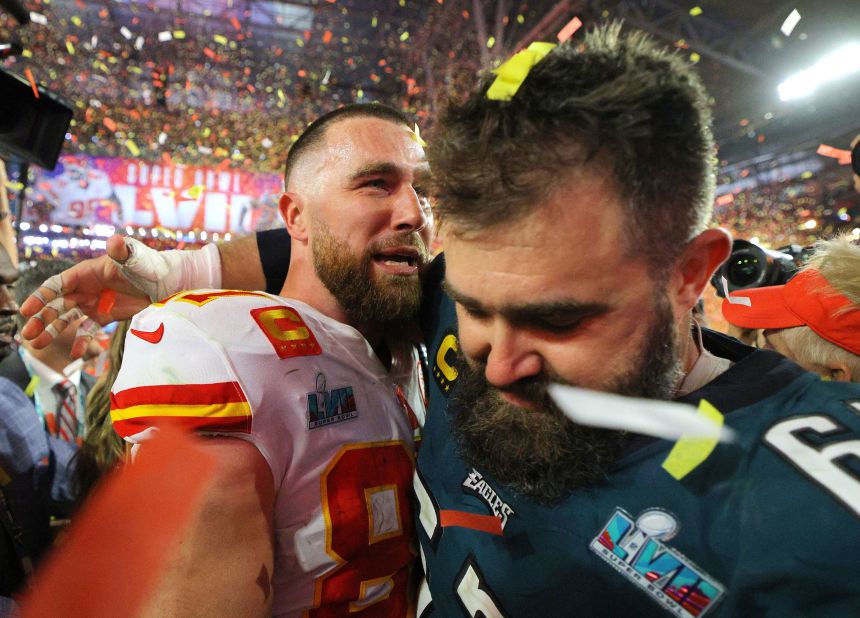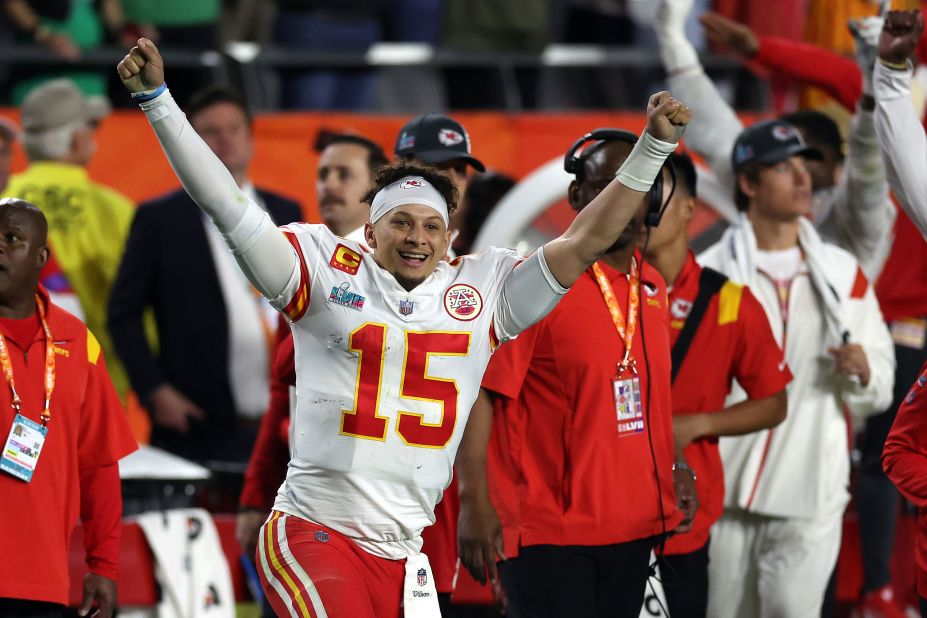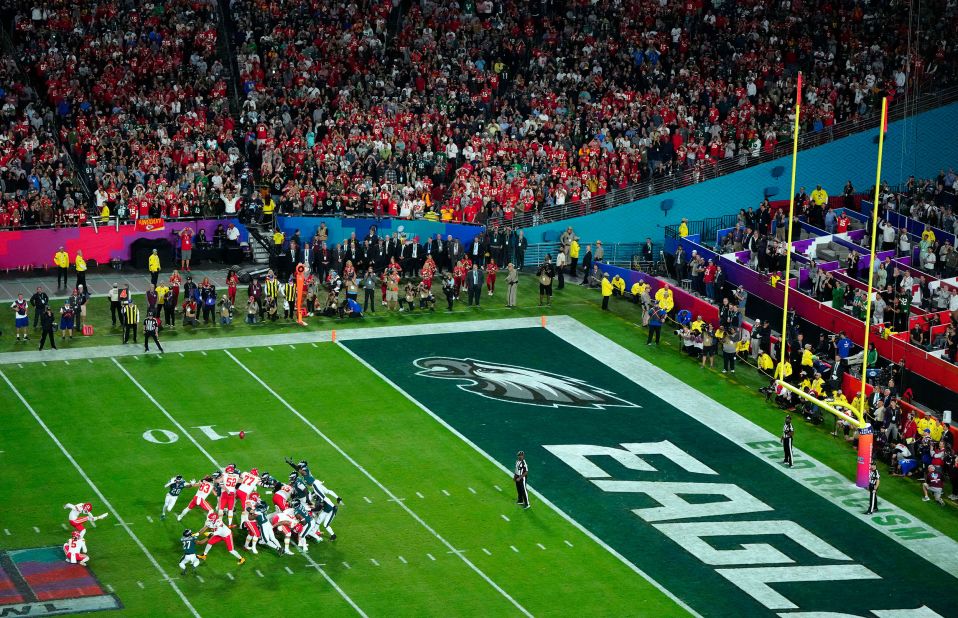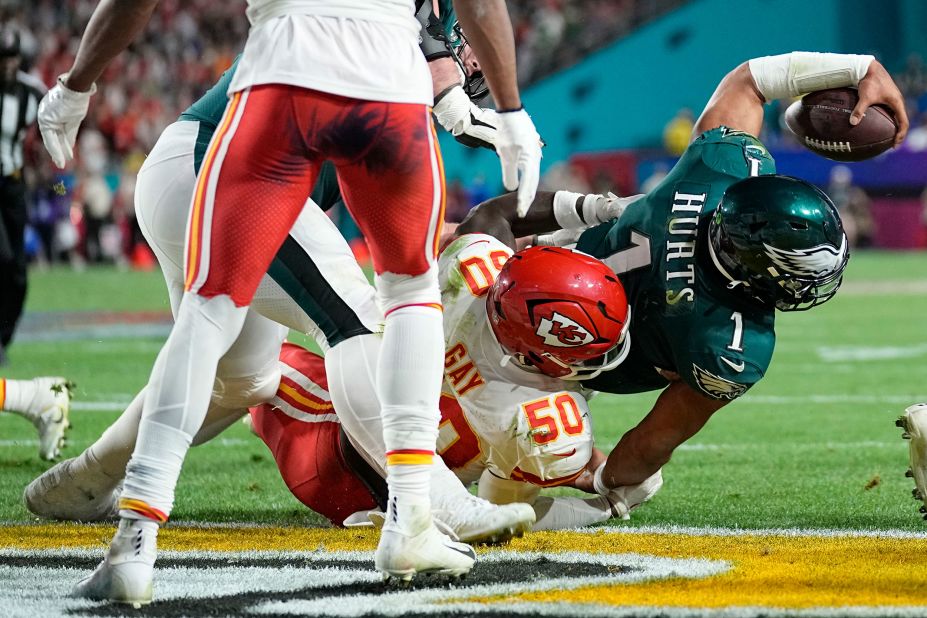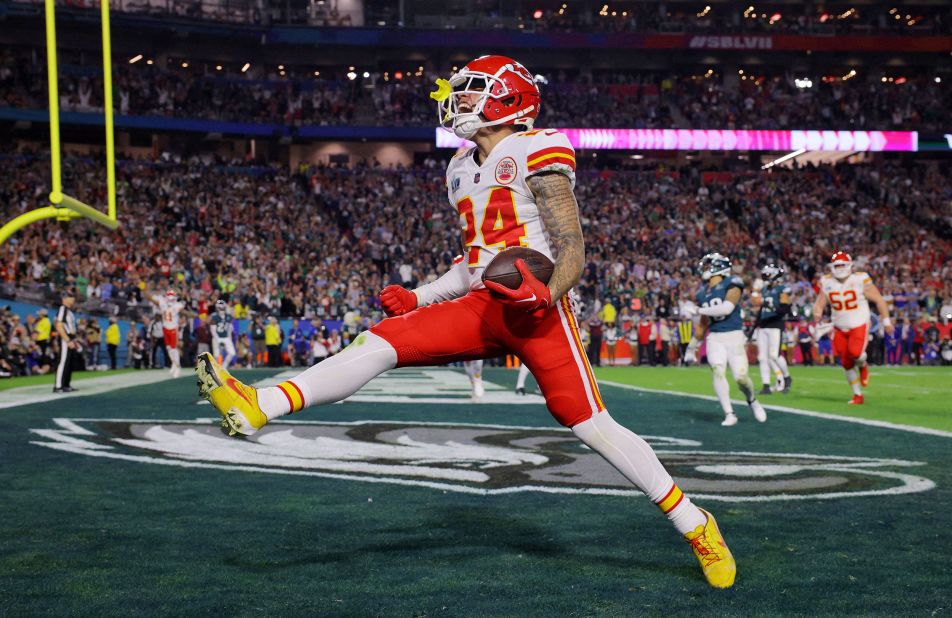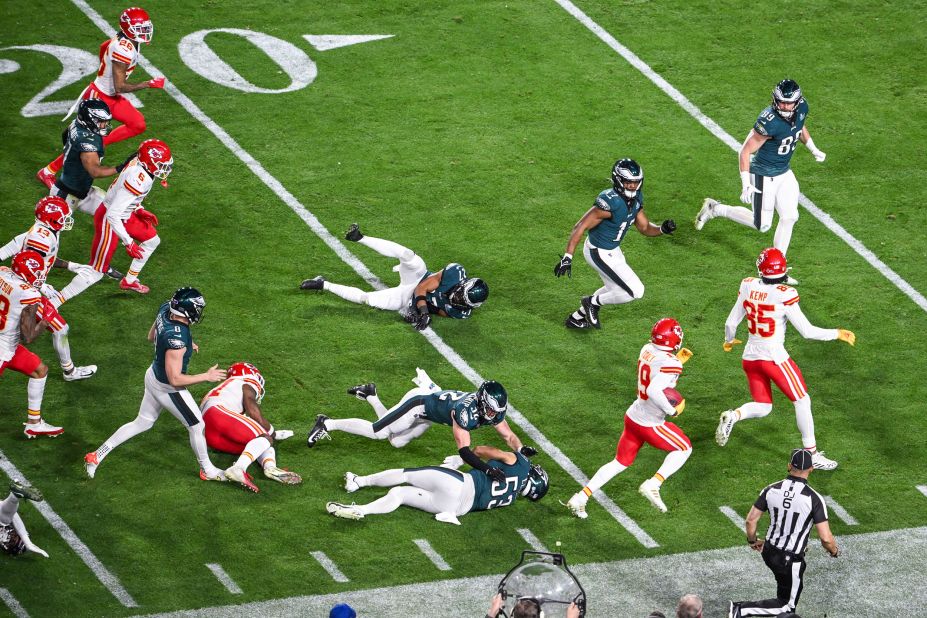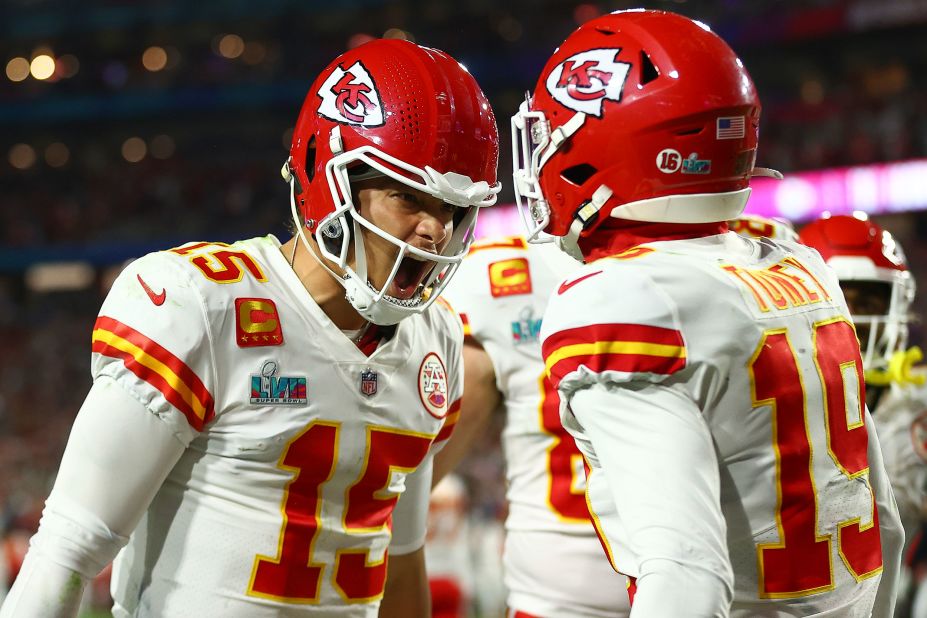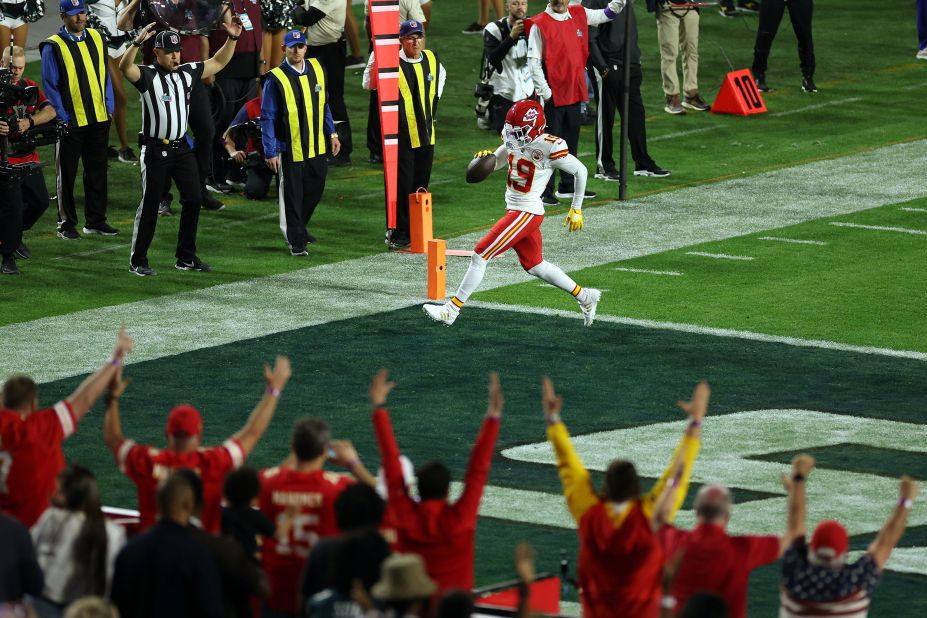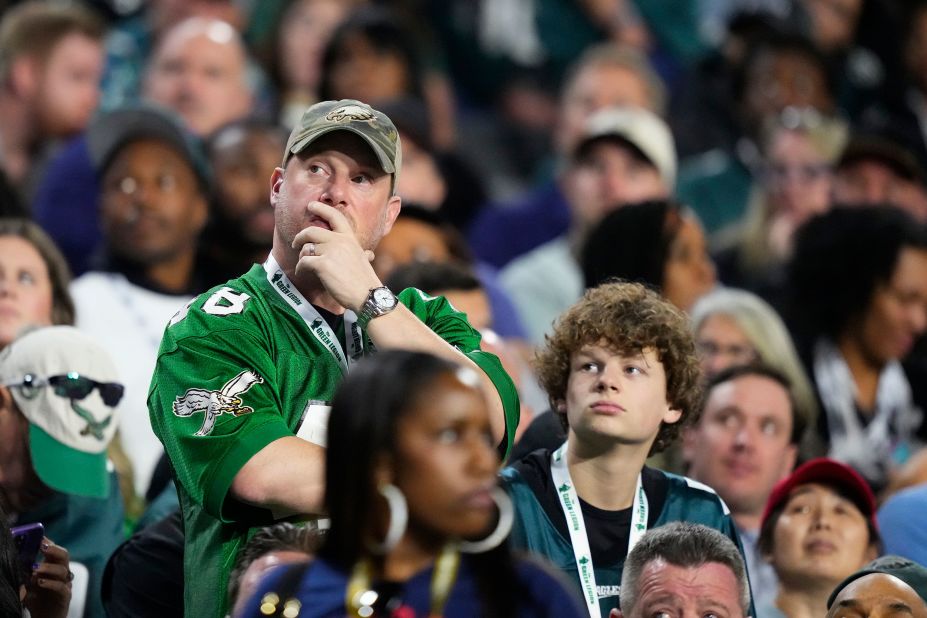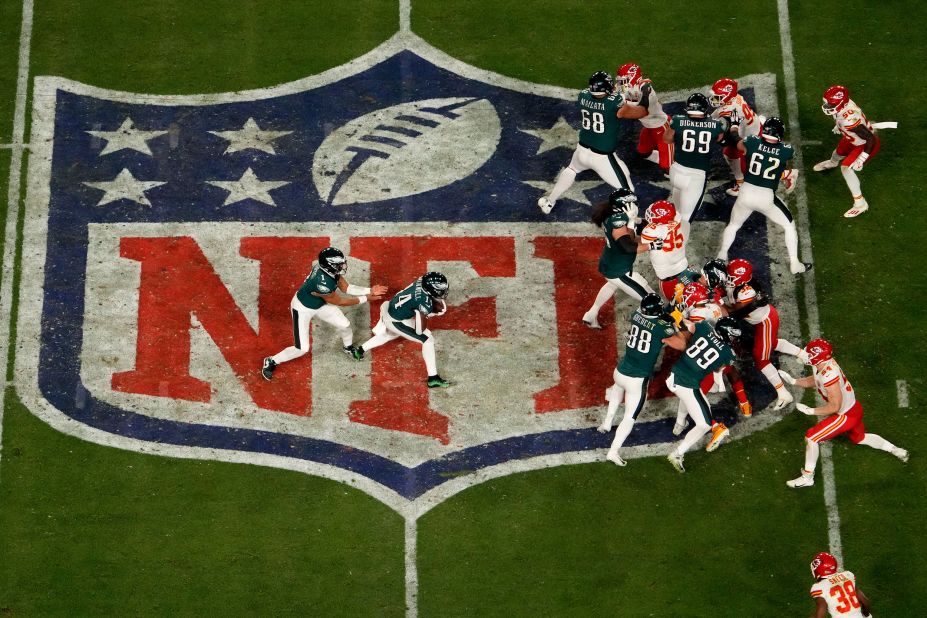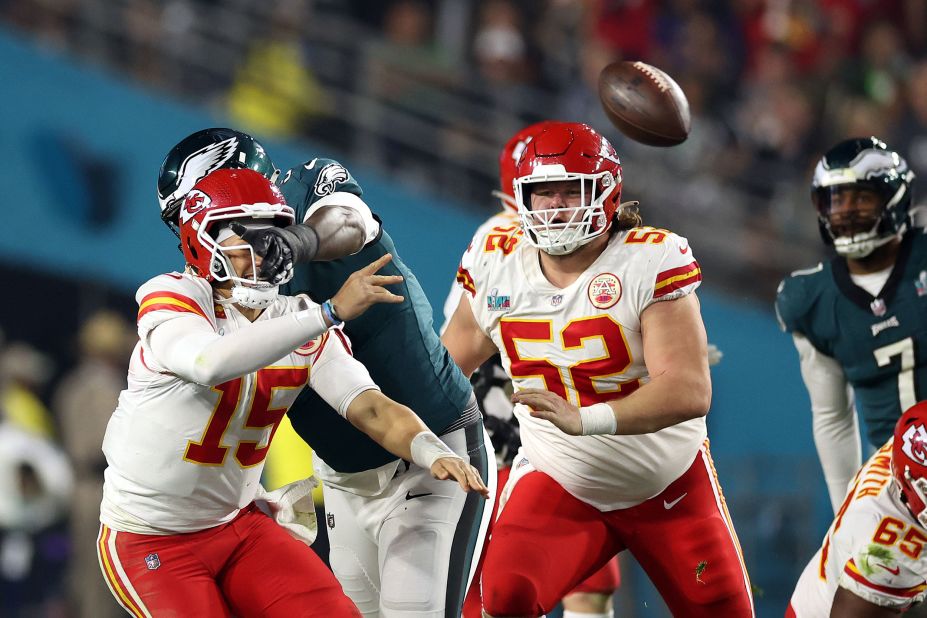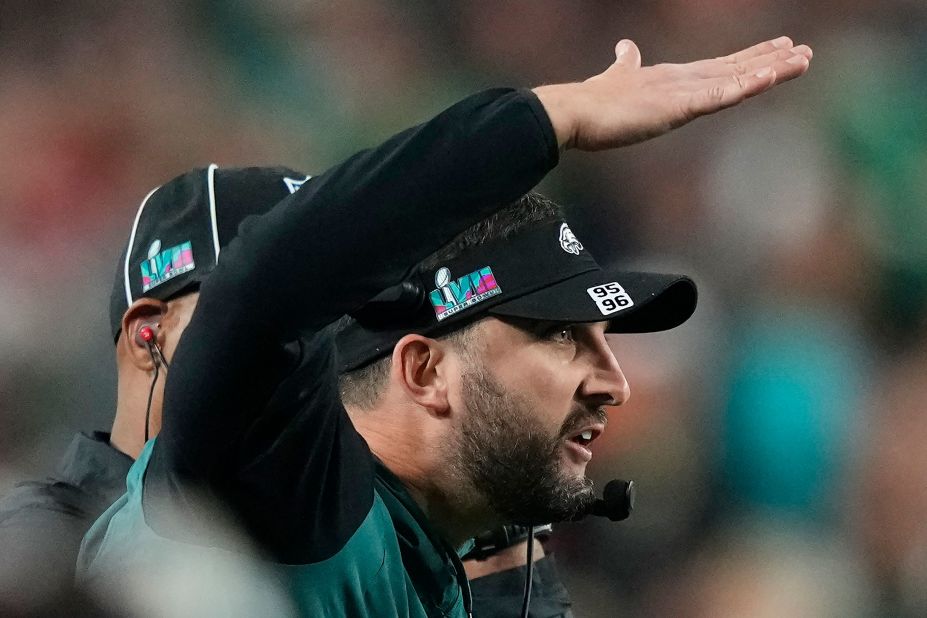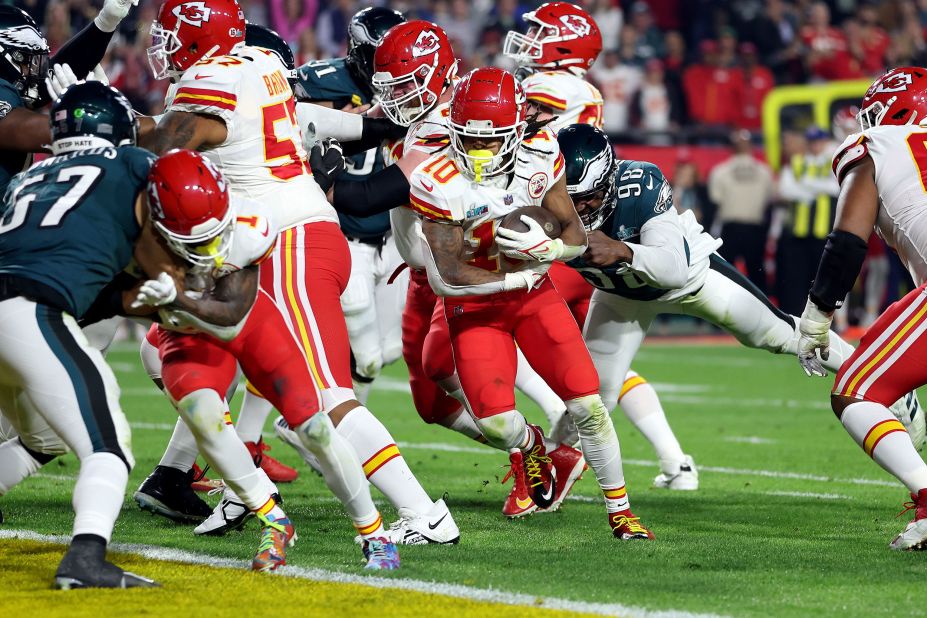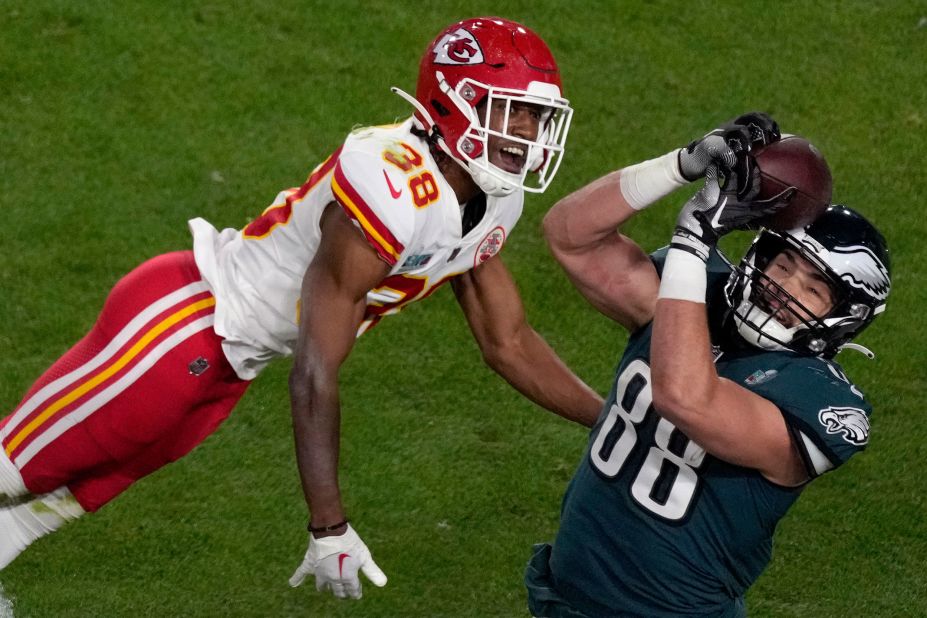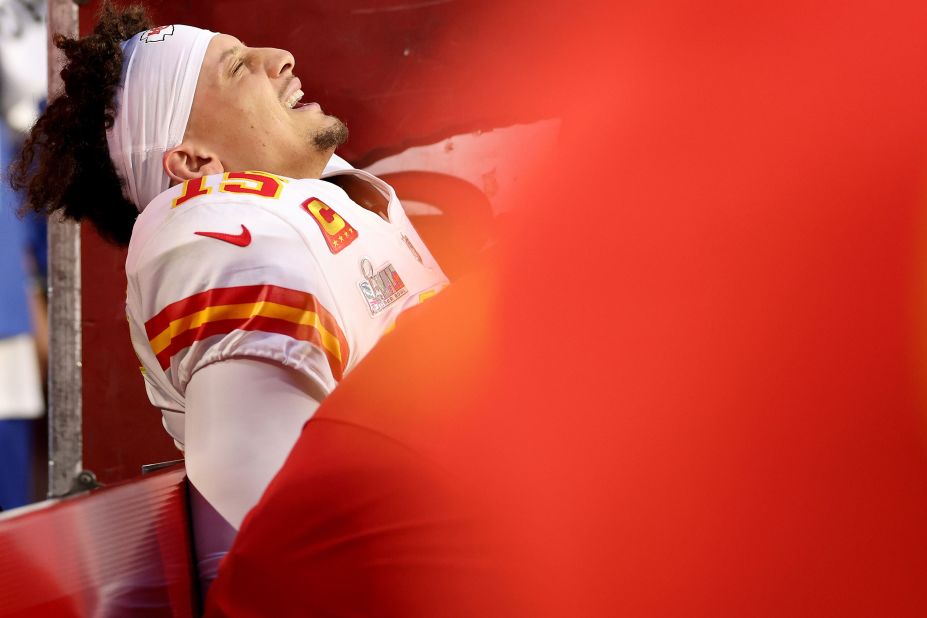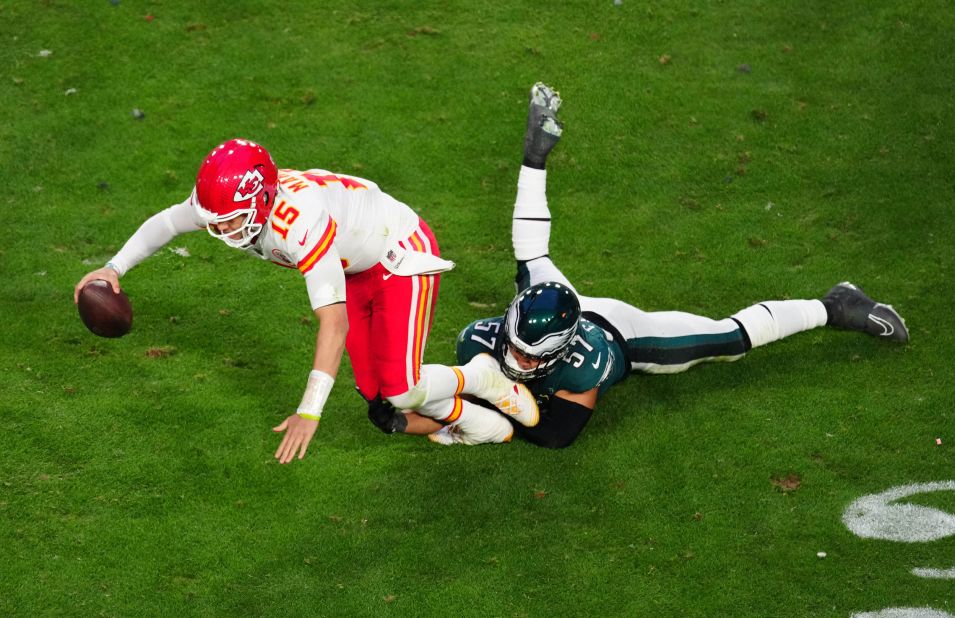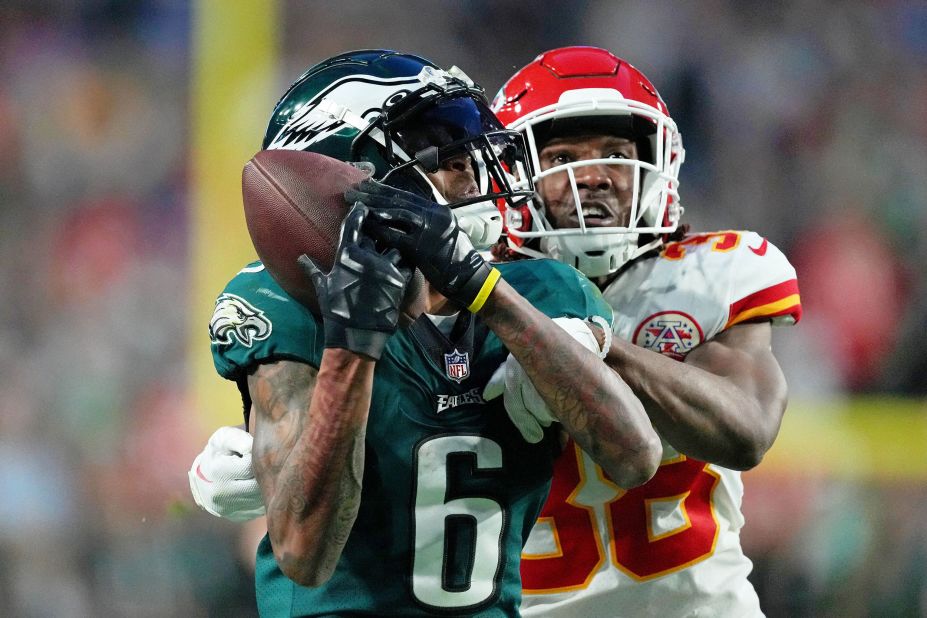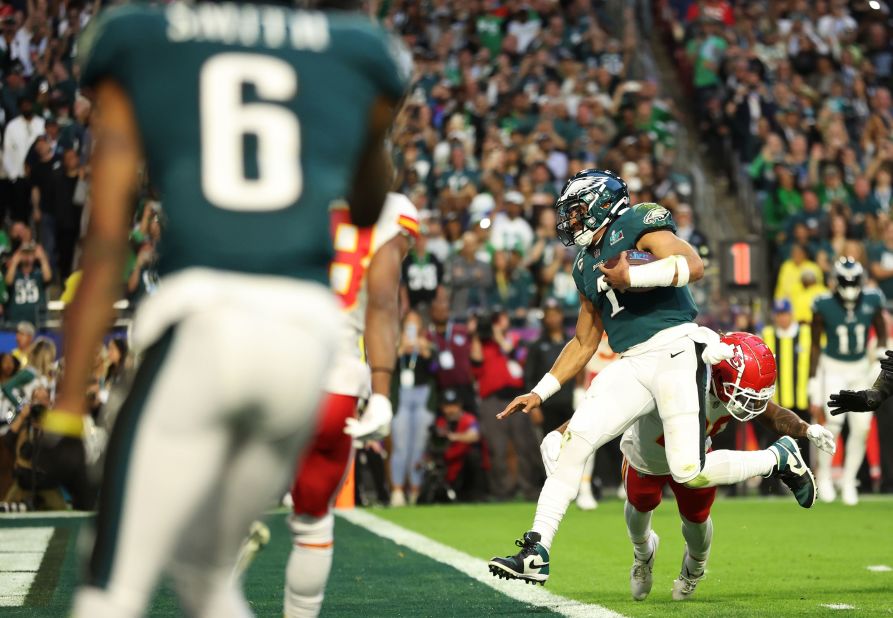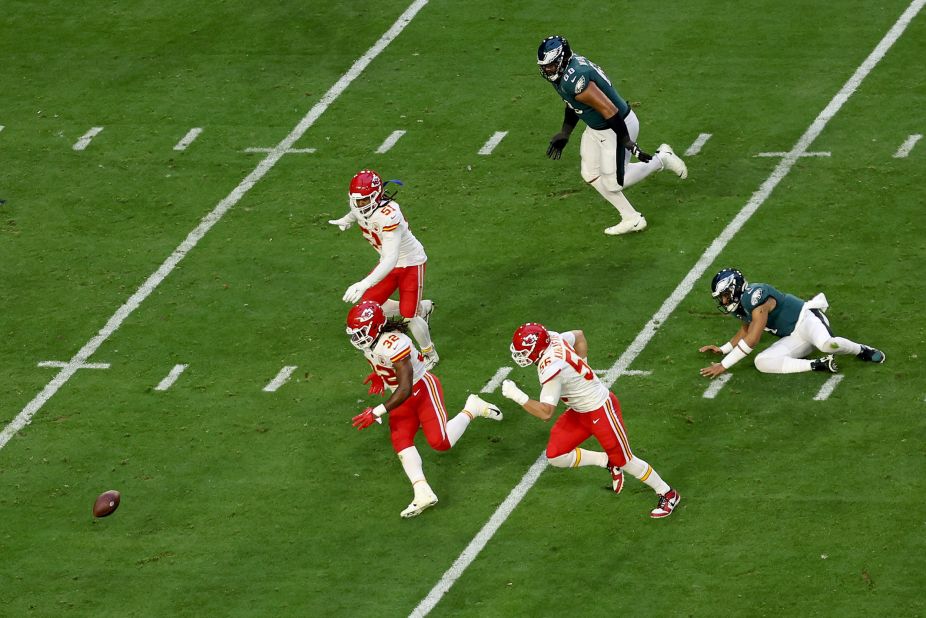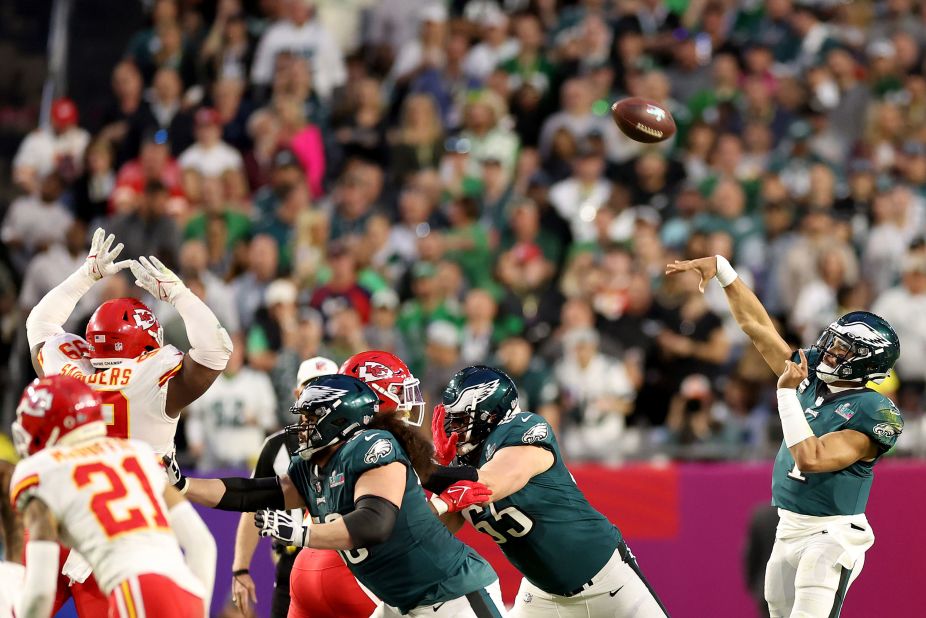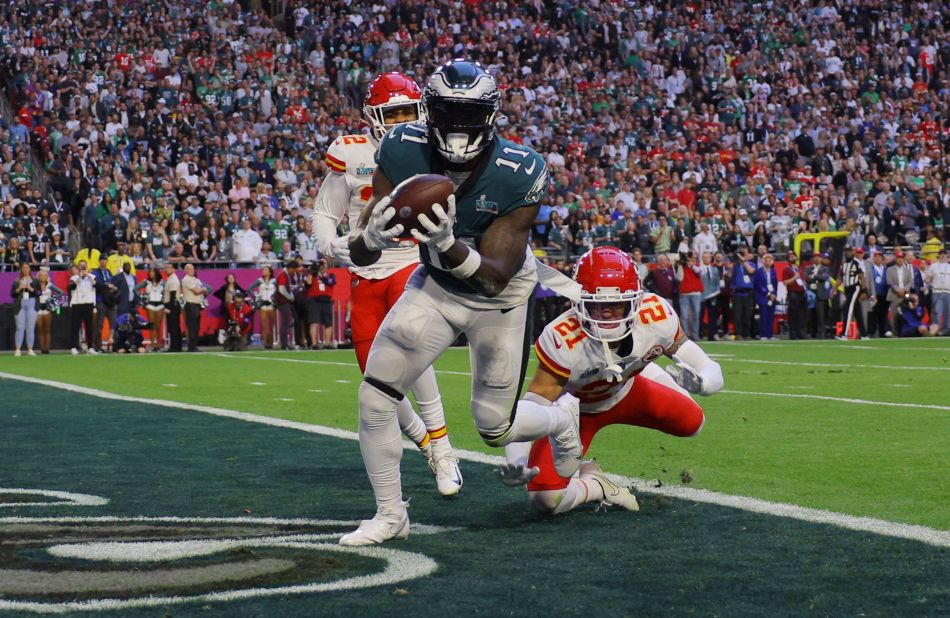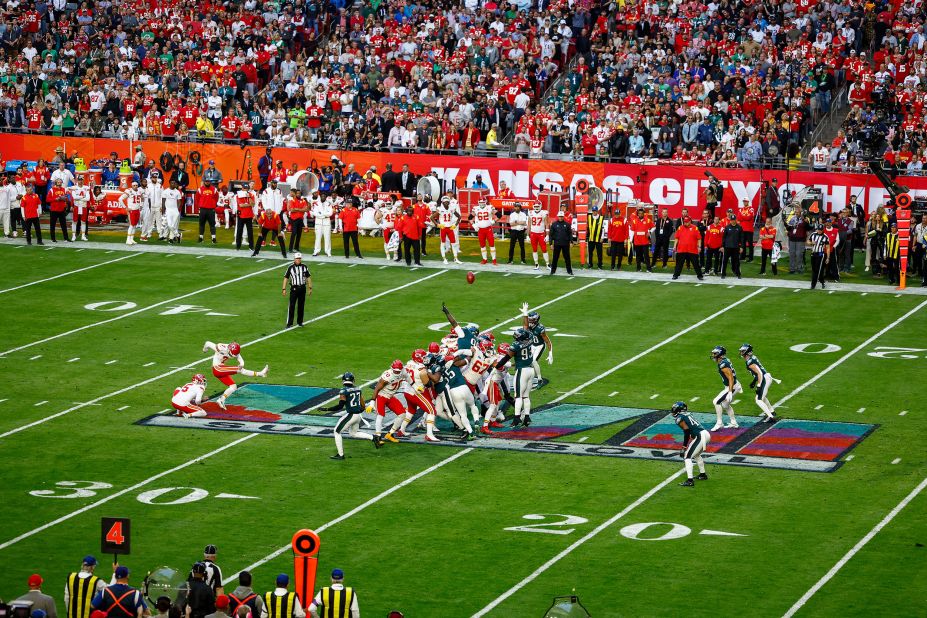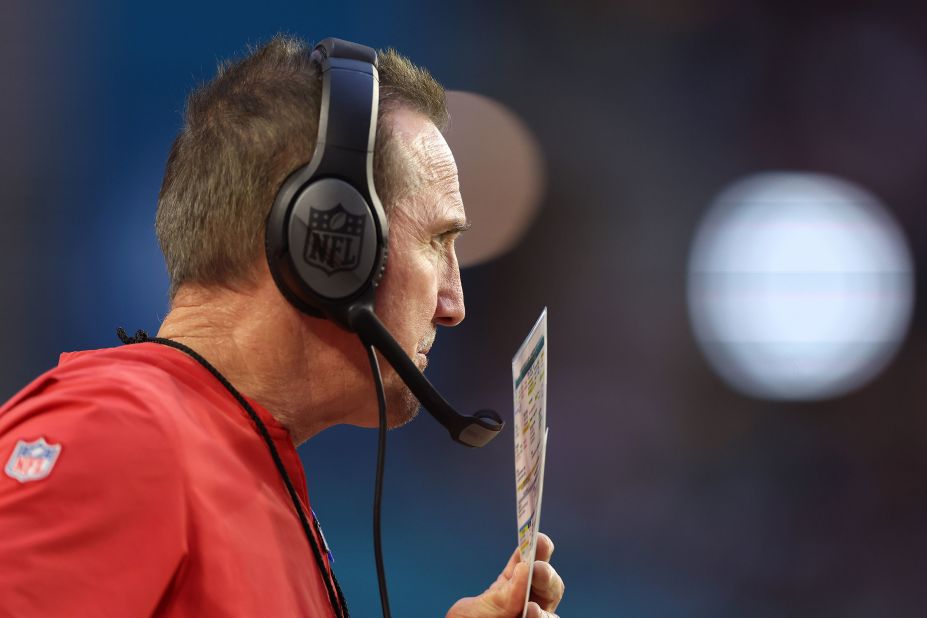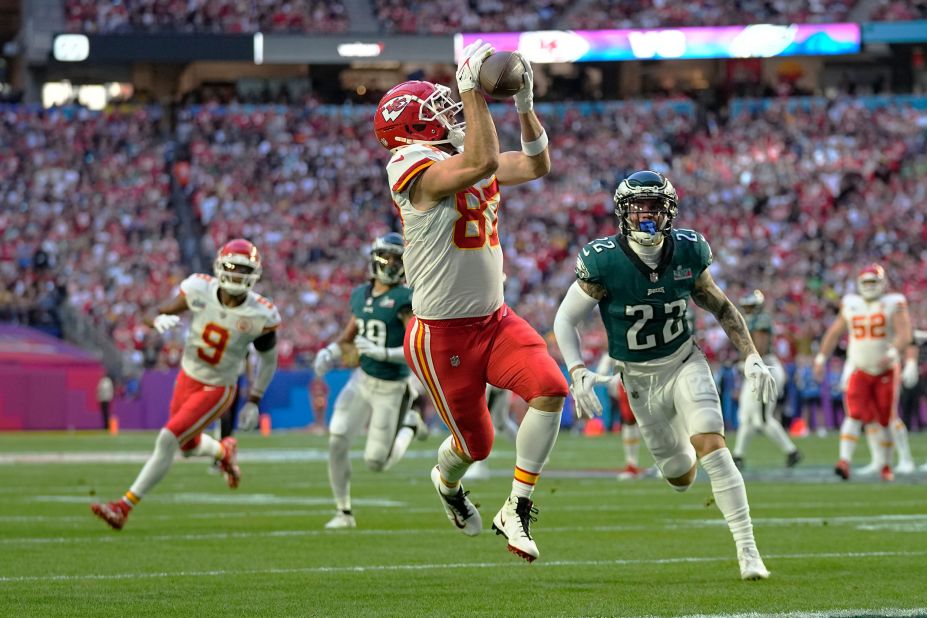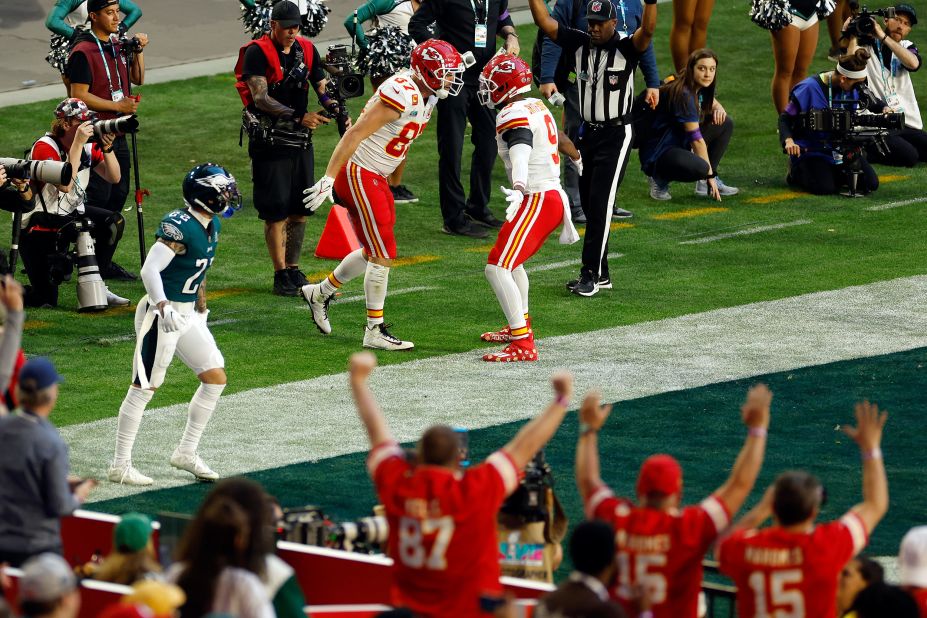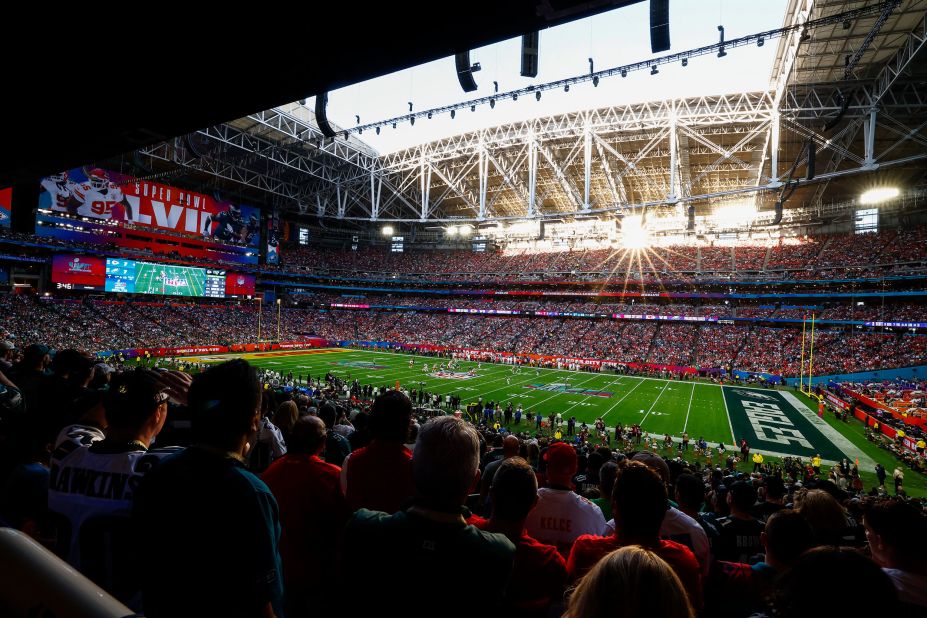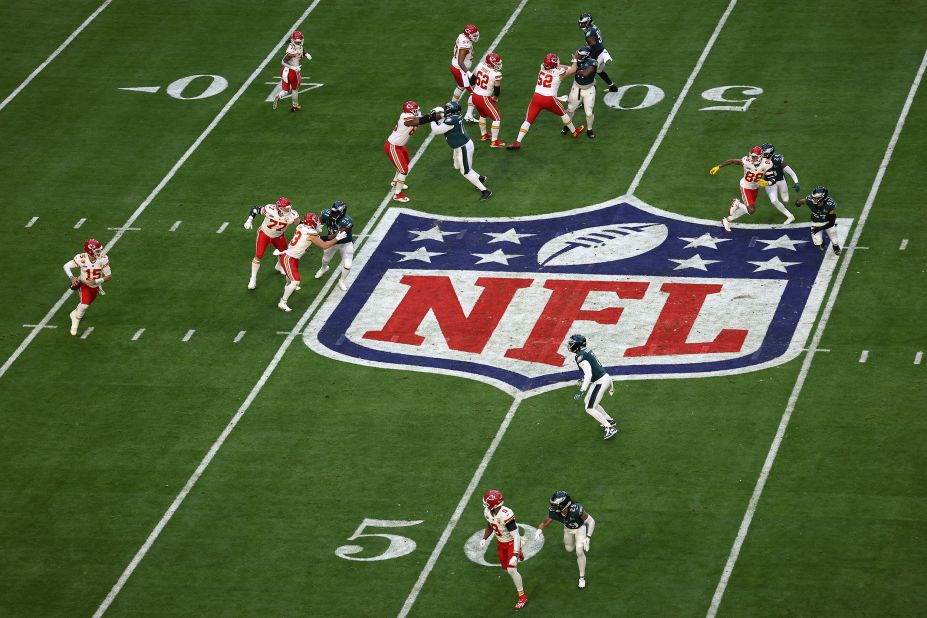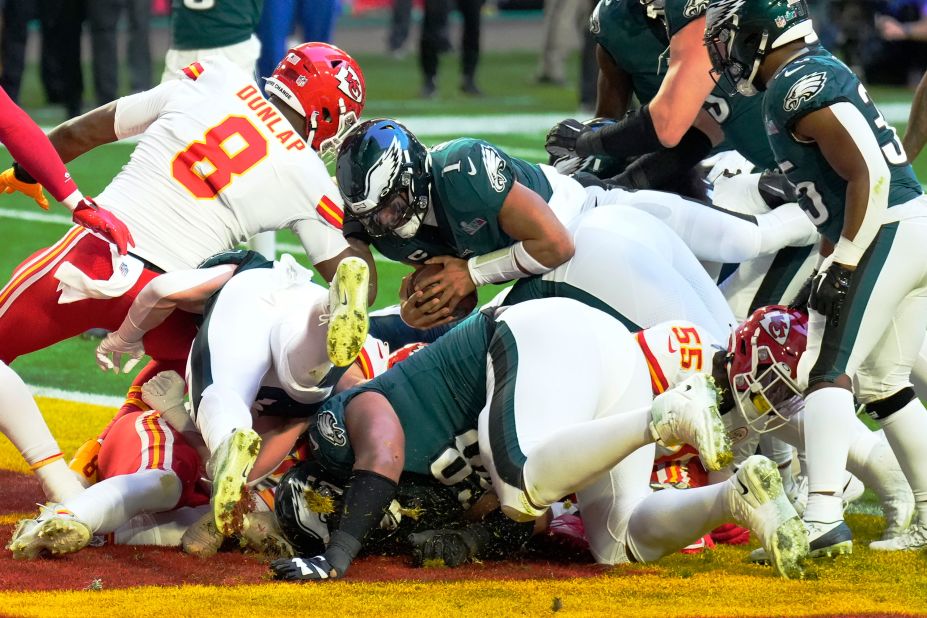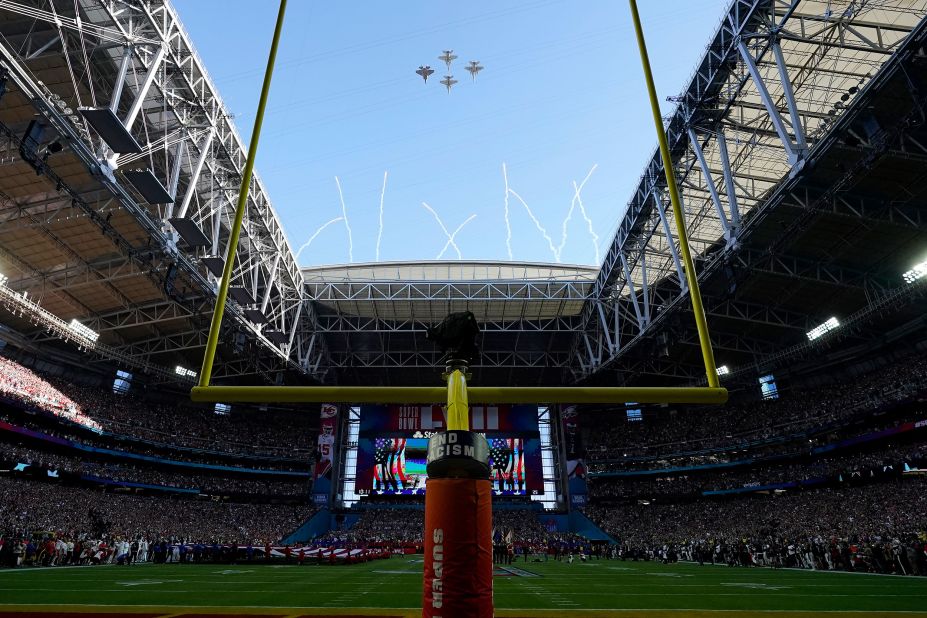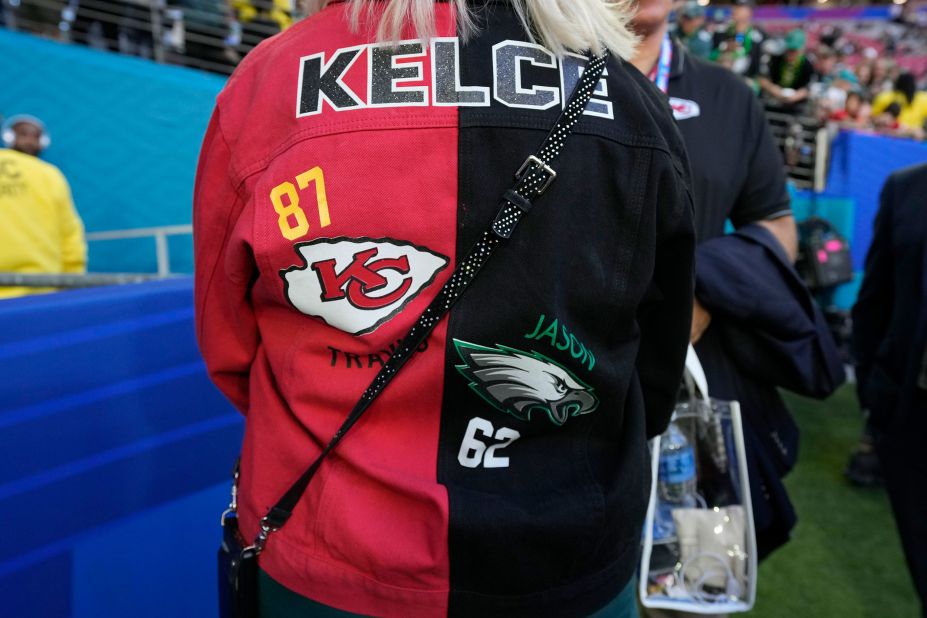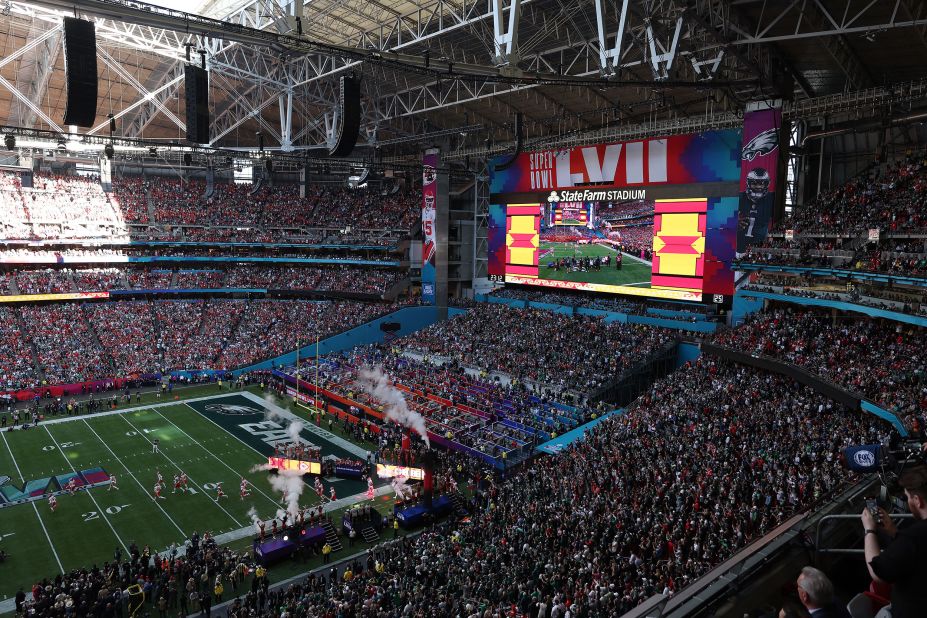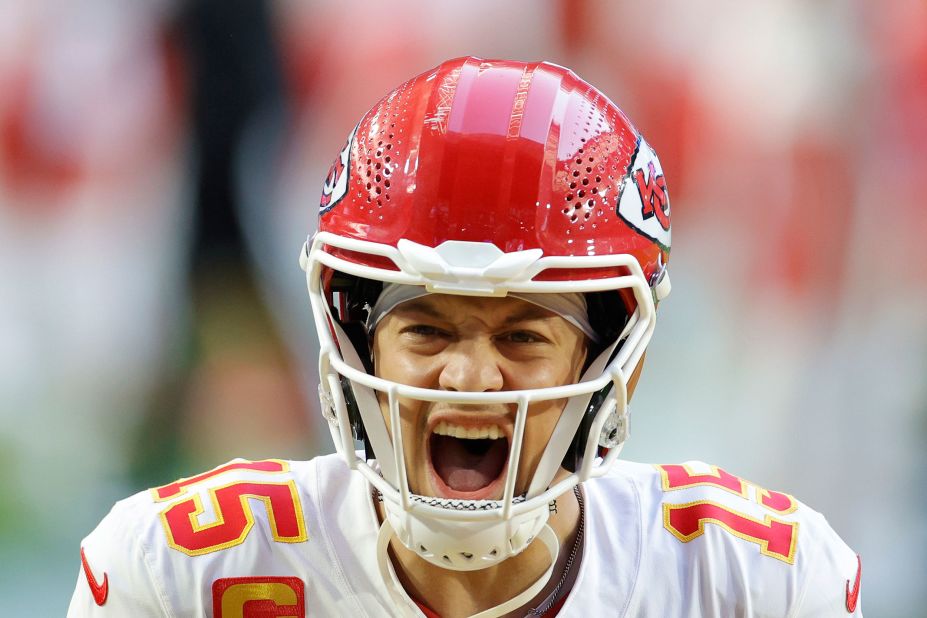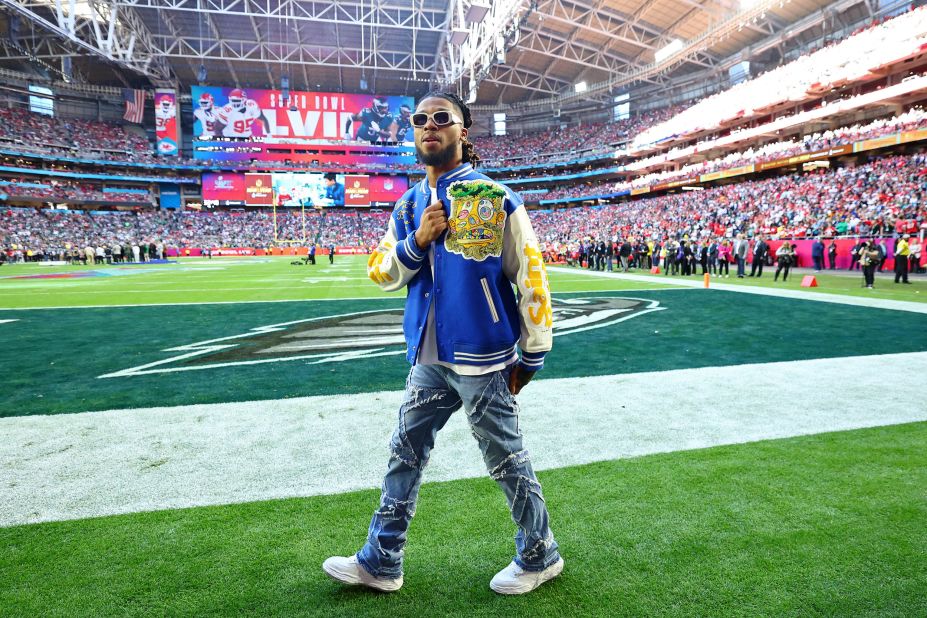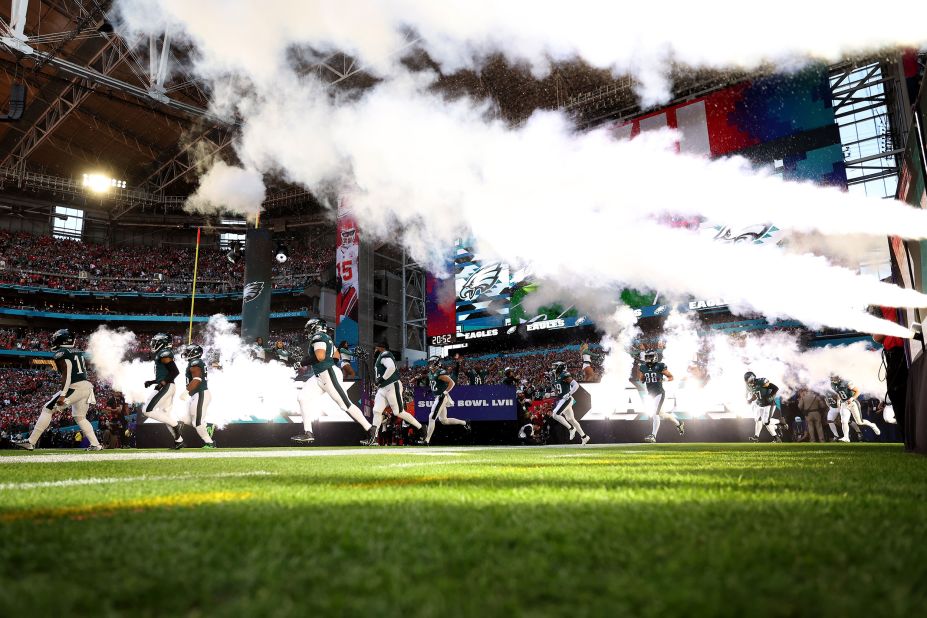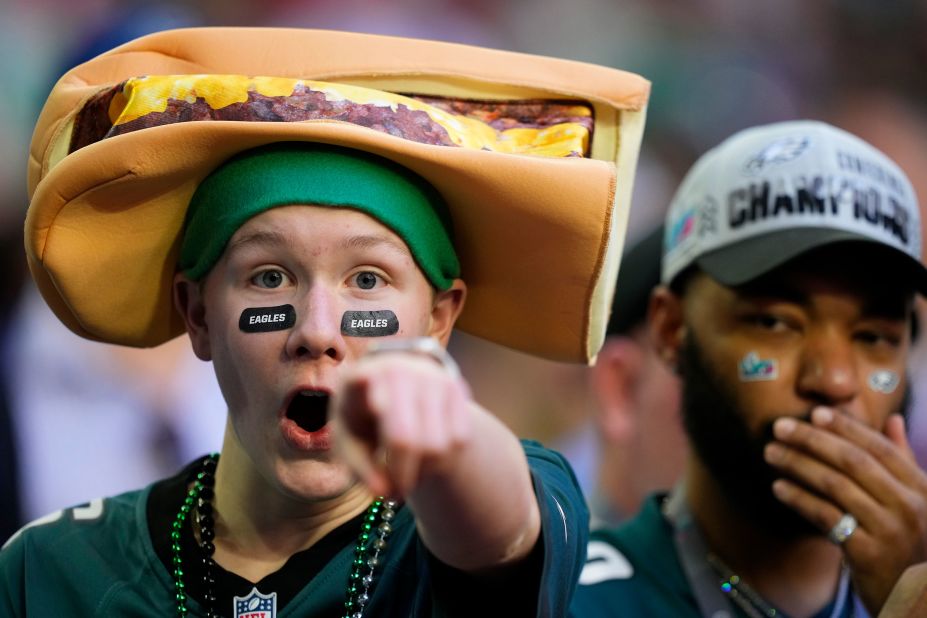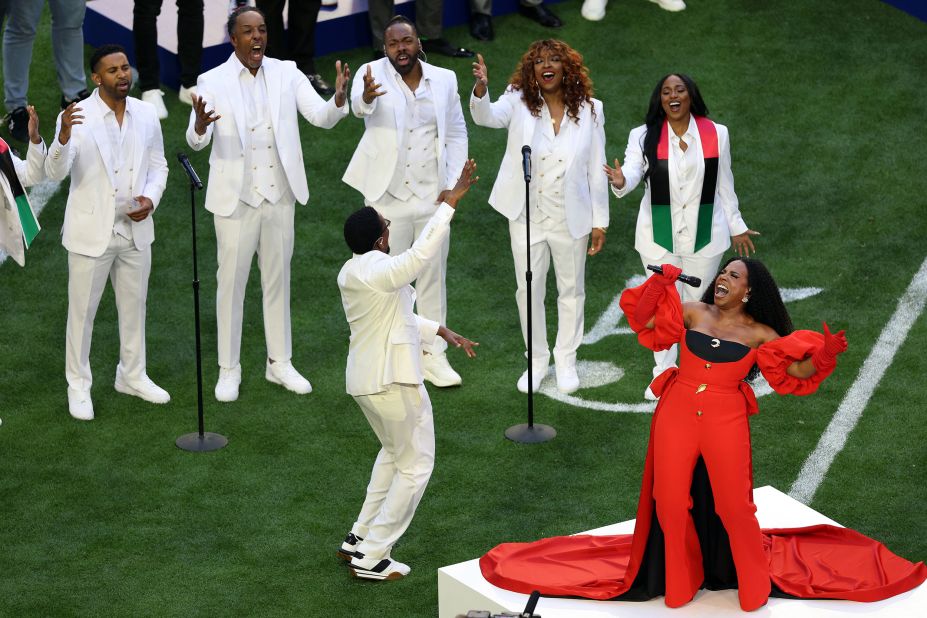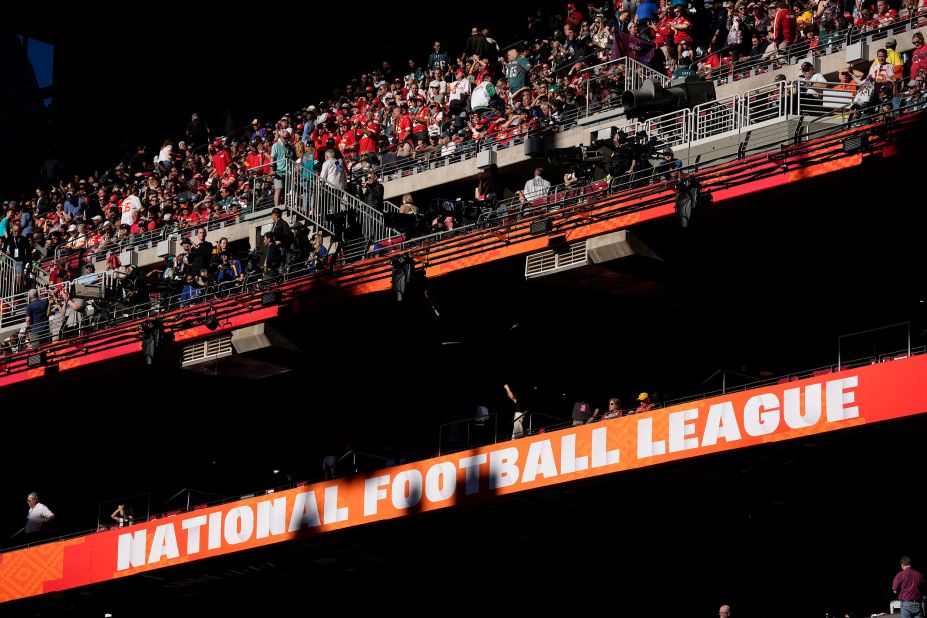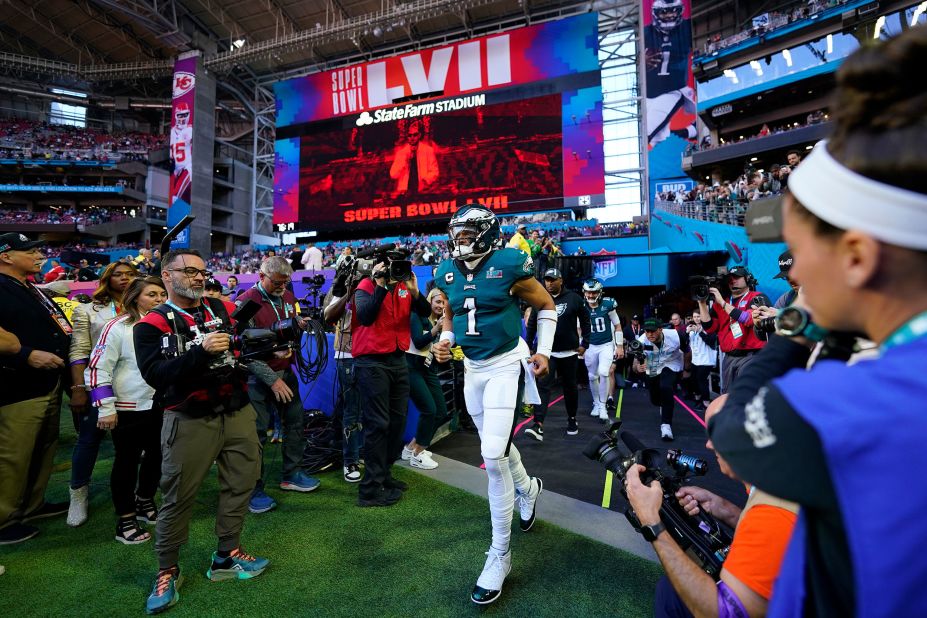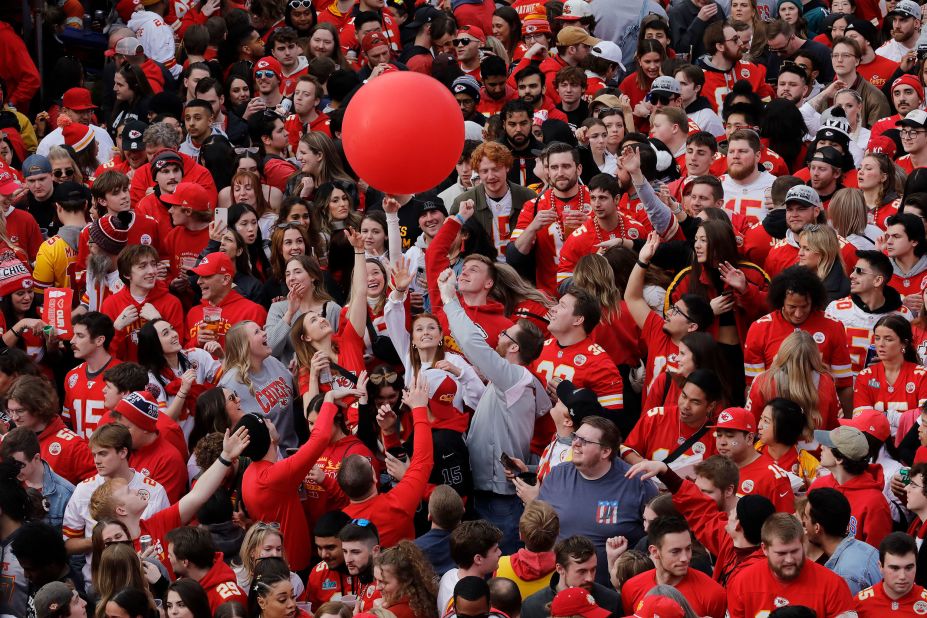 The best photos from the 2023 Super Bowl
"Jalen played the best game I've seen him play in the two years we've been together," said Sirianni.
"I really thought he was in complete control. He did things with his legs in the run game, he did things with his arm in the pass game, made some unbelievable throws, unbelievable reads. I thought he played outstanding."
Perhaps the only blemish in Hurts' performance was a fumble in the second quarter which allowed Kansas City linebacker Nick Bolton to run in for a touchdown, tying the game at 14-14.
Hurts, to his credit, responded almost immediately to give his team the lead at halftime.
"I always hold myself to a very high standard in everything that I do," Hurts told reporters when asked about the turnover. "I try and control the things that I can … It did hurt us.
"You look back and you are going to reflect on the things that maybe you could have done something more. Maybe you could have tried to do something to change the outcome of the game. That's the way it was."
Like Sirianni, he is determined to be motivated by the defeat.
"It is a tough feeling to come up short, it is a very tough feeling. But I know the only direction is to rise and that will be the mentality going forward," Hurts added.
"Look yourself in the mirror and be able to learn from everything. You either win or you learn."
Little chance, then, that Hurts and the Eagles, who will likely be a new-look team next season, will spend time dwelling on the fumble, nor on the crucial holding call against Bradberry.
Despite the painful loss, this was, thanks to Hurts, the most points scored by a losing team in Super Bowl history.
"I don't think we know what Jalen's ceiling is," said Sirianni. "He left it all out there. He led us to 35 points. I told him I was happy for him."
CNN's David Close contributed to reporting.