Idlib province, Syria
CNN
—
Three-month-old Mohammad is all alone in intensive care, his little head and face covered in bandages and tubes attached to a ventilator. He is alone for every labored breath he takes.
Neighbors found Mohammad, who lost both his parents in last Monday's 7.8 magnitude earthquake, and brought him to the hospital in the last rebel-held territory in northwestern Syria. In the hours following the quake, this hospital in Idlib alone received 700 patients.
The few hospitals left standing after years of Russian and Syrian regime bombardment were ill-equipped to deal with an emergency of this magnitude. Medical facilities across the northwest were overwhelmed, with the injured lying in the hallways and on floors.
The combined death toll across Turkey and Syria currently stands at more than 36,000. The confirmed death toll in Syria is 4,574. That number includes more than 3,160 in opposition-held parts of northwestern Syria, according to the health ministry of the Salvation Government governance authority.
The situation in Syria is starkly different to Turkey, where dozens of countries and international organizations have offered teams of rescuers, donations and aid. The delivery of urgent supplies to quake-hit areas of northern Syria has been complicated by a long-running civil war between opposition forces and the Syrian government, led by President Bashar al-Assad, who is accused of killing his own people.
Little meaningful international aid has made it into the enclave and doctors have been left feeling helpless.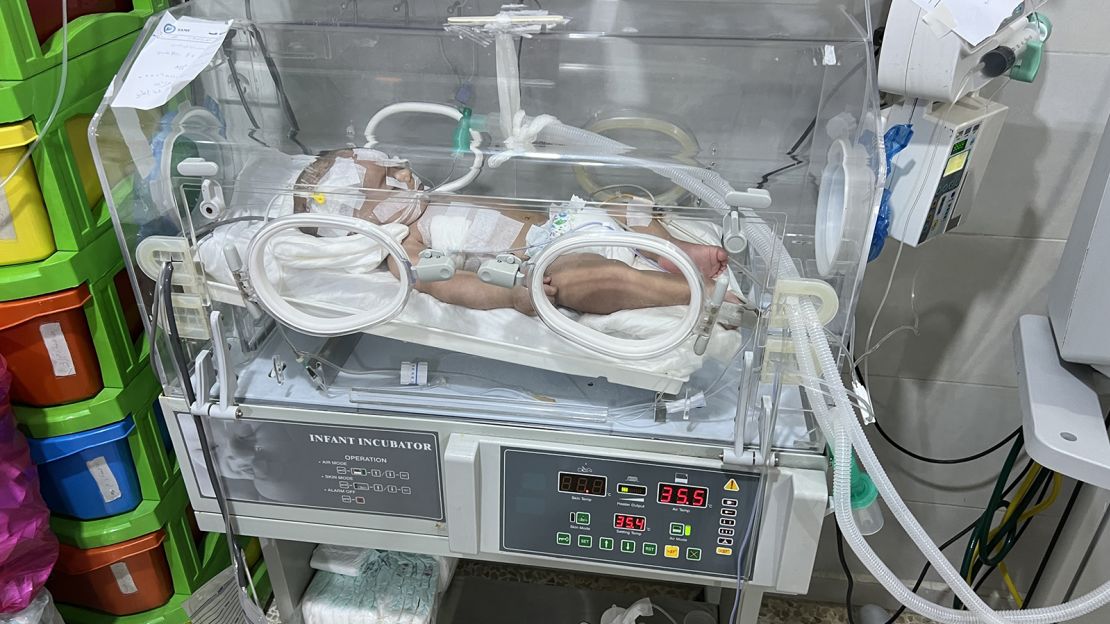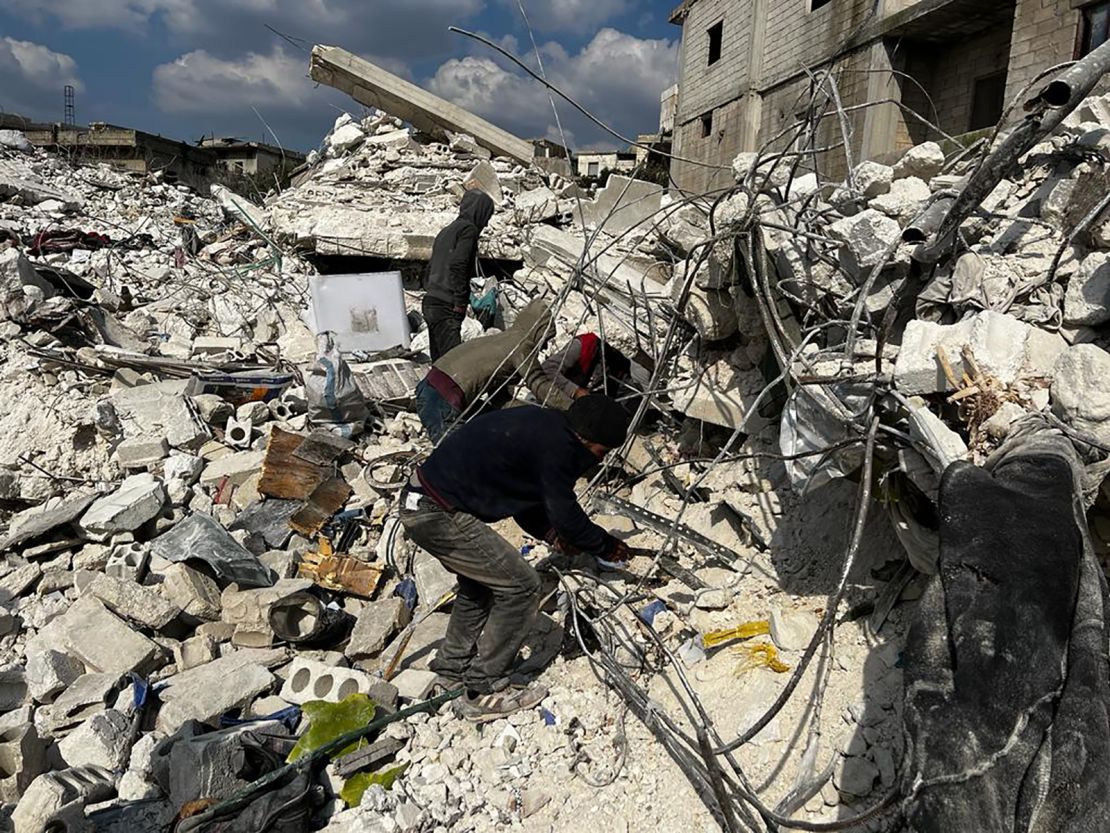 "This is the biggest disaster we have had," Dr. Ahmad Alaabd told CNN during a visit to the Babs Al Hawa hospital, run by the Syrian American Medical Society (SAMS), this weekend. "We dealt with war injuries but never head to deal with this many casualties."
SAMS and others appealed to the international community for urgent assistance but it only began to trickle in at the end of last week – too little, too late.
"We called for assistance but there was no response, especially in the critical first two, three days," said Alaabd. "We lost a lot of patients because of shortages in medical supplies. If we had those, we could have saved more lives."
Dozens in need of complex surgeries remain in hospital, many in intensive care. The necessary supplies and equipment are yet to arrive.
Syrians say their cries for help during the darkest days of war were ignored and once again they are left to pick up the pieces without international support.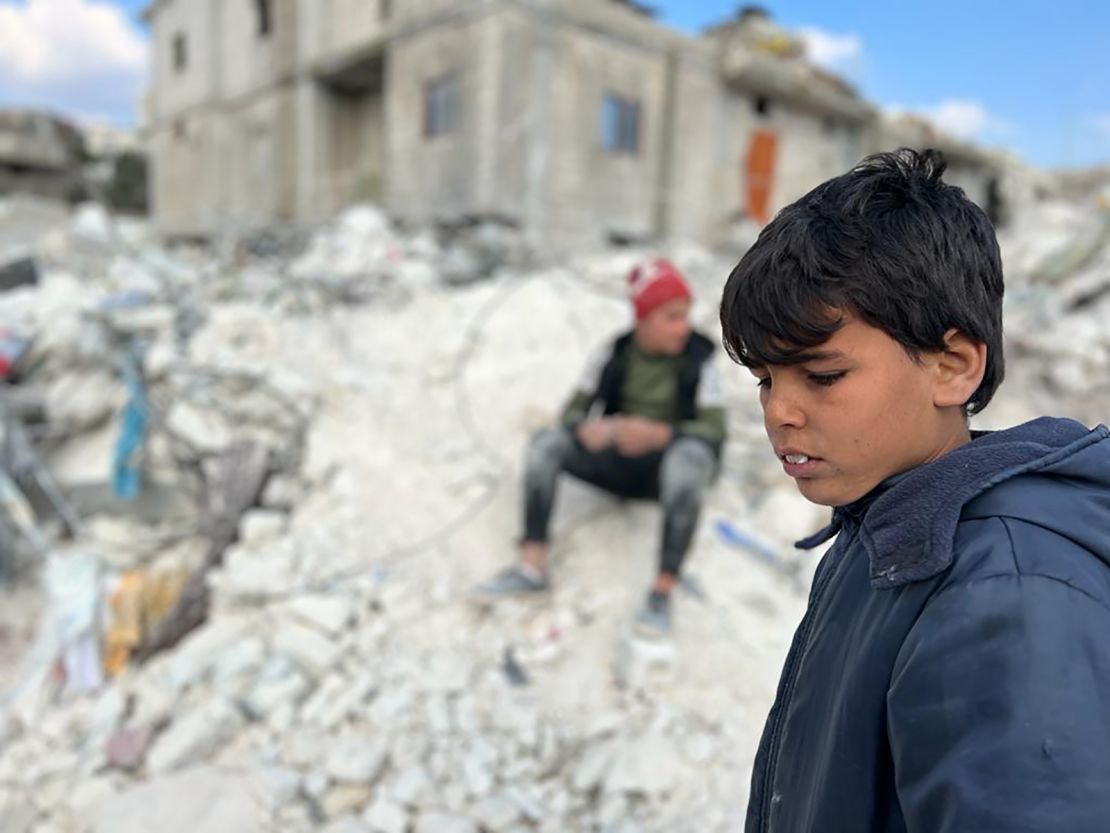 Entire neighborhoods have been flattened in Idlib and the Aleppo countryside. On Saturday CNN witnessed residents of Bsaina and Harem – among the hardest hit towns in Idlib – digging through the rubble with bare hands and garden tools.
They have lost all hope of survivors – now they just want to bury their dead.
Children were removing the debris and scouring for bodies of loved ones. One man said he was looking for brothers, cousins, nephews and nieces.
"Twenty-one, two of them are children," Ahmad said expressionless and numb.
Feeling abandoned
In this part of Syria life seems like an endless cycle of loss and grief. Most have fled their homes several times, escaping a merciless campaign by the Syrian regime and Russia.
The lack of urgent mobilization by the international community following the deadliest natural disaster the region has witnessed in generations has left them even more disillusioned.
Ismail Abdullah of the White Helmets told CNN his group had been documenting the suffering for a decade, but their repeated calls for assistance have come to nothing.
"We called the whole world a million times to stop the bombing – no one stopped. We said they used chemical weapons. Now after the humanitarian crisis we know they don't consider the population in northwest Syria as human beings," Abdullah said. "If they sent the heavy equipment and search and rescue advanced equipment to locate those trapped beneath the rubble of course we could have saved more people."
On Friday, after 108 hours of searching, the group – also known as the Syrian Civil Defense – announced an end to the rescue operation. The mission instead became one of search and recovery.
Aid groups had already been warning of a humanitarian crisis when the harsh winter began to bite.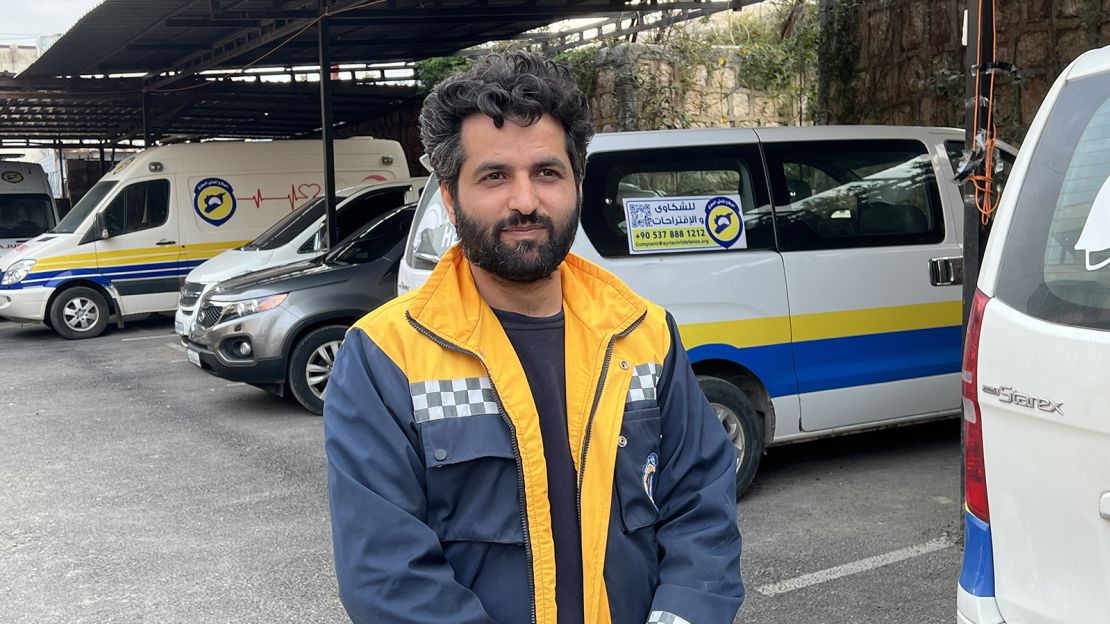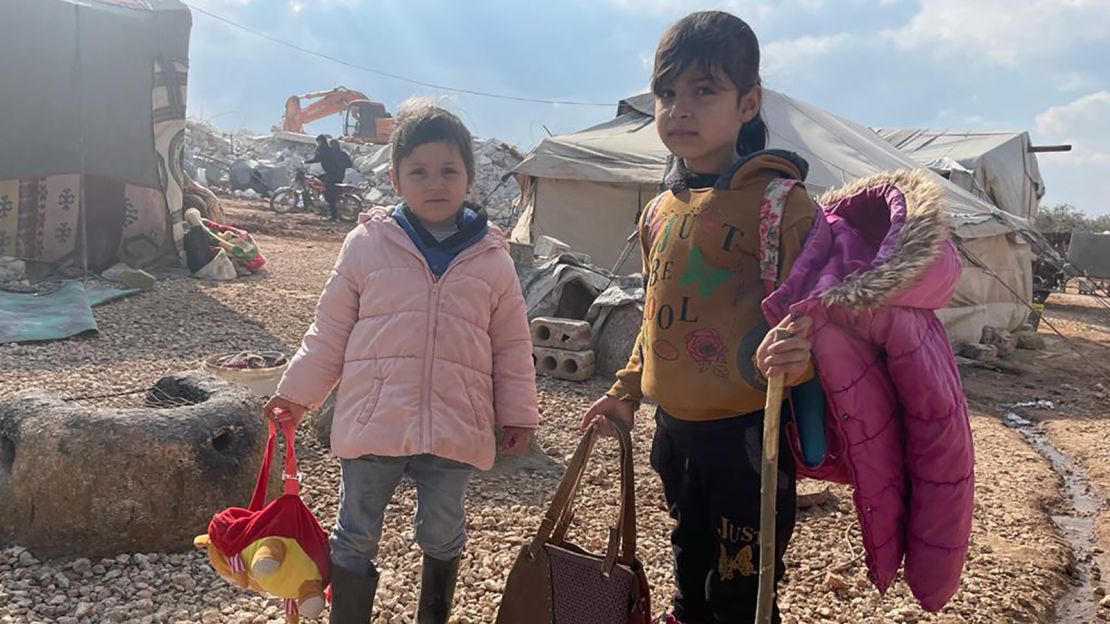 In Bsaina, the lucky ones have tents. Others sleep in the open with children, desperate for any shelter.
"We were sleeping under the trees … but it is so cold we came here," said Umm Sultan, breaking down in tears with her 2-year-old grandson in her arms.
"I wish we had died with everyone else so we don't go through this," she said. "We survived only to live this misery and agony."
The mother-of-eight has lost all faith in the world responding to Syria's pleas.
She and her family have not had a home in seven years. They fled airstrikes in Aleppo province and moved closer to the Turkish border believing they would be safer.
"We came here to escape the planes … airstrikes were killing us," she told CNN.
UN admits failings in Syria
On the night of the earthquake, people ran through the streets barefoot and screaming, soaked and freezing from the heavy downpour and with nowhere to shelter, she recalled.
"We heard people screaming, 'get us out … get us out.' Then they went quiet. They all died. There was no one there to get them out. Two days later they pulled [out] a little boy and girl. Their dead bodies were still warm."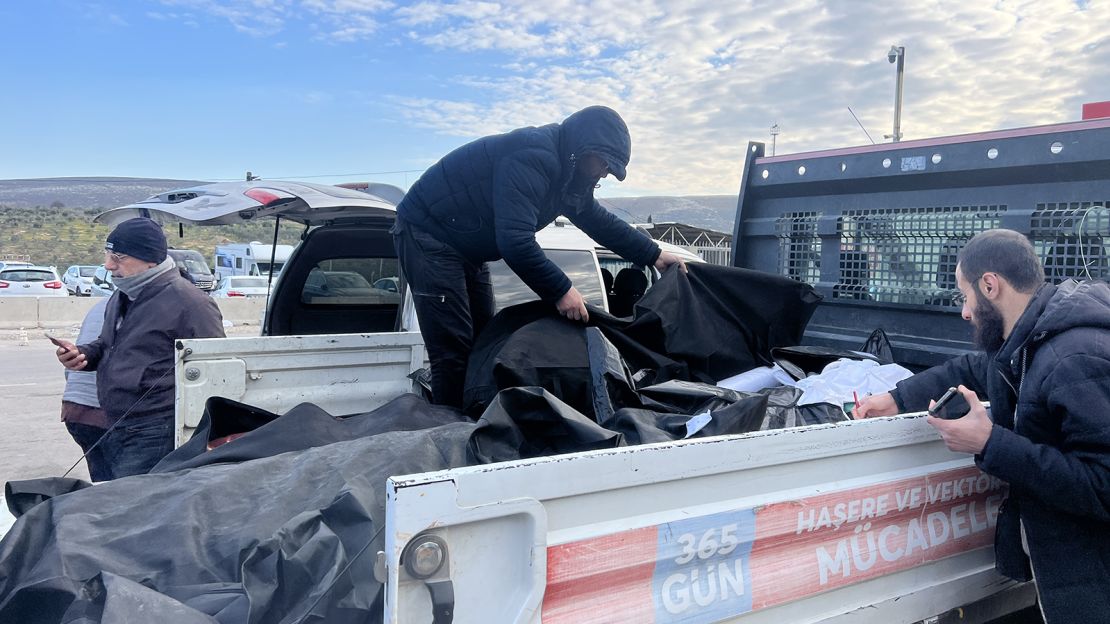 There were no aid trucks lining up at the Turkish-Syrian border on Saturday. Instead there was a constant flow of dead bodies. More than 1,000 Syrian refugees perished in the earthquake in Turkey and are now returning home in body bags.
As men pray over their dead, a mother broke down wailing, her anguished cries for her entire family echo across the parking lot.
"This is a little boy … this one a little girl," one man said as body after body were loaded onto a truck.
Aid has finally begun to trickle through, with UN convoys crossing into the region from Turkey through the Bab Al-Hawa crossing over the weekend. But just how far will it go?
On Sunday, Martin Griffiths, the UN's Under-Secretary-General for Humanitarian Affairs and Emergency Relief Coordinator, tweeted from the Turkey-Syria border saying that the people of northwest Syria "rightly feel abandoned."
"We have so far failed the people in northwest Syria," Griffiths said adding that his focus and obligation now is "to correct this failure as fast as we can."
Journalist Zaher Jaber and CNN's Celine Alkhaldi and Chris Liakos contributed reporting.