He may be on the cusp of a second Super Bowl title and widely regarded as one of the most talented quarterbacks in NFL history, but a career in football wasn't always on the cards for Patrick Mahomes.
Instead, it was baseball, the sport his father played professionally for 11 years, that was his first love. Unsurprisingly, he was pretty good at it.
Old video footage shows a young Mahomes running around stadiums with a baseball glued to his hand, dressed head-to-toe in whichever team's gear his dad was playing for at the time – from the Boston Red Sox to the New York Mets.
That rare access to the world of elite sport was the foundation for Mahomes to develop into a phenomenal athlete and the 'Showtime' superstar he is today.
It was also on the diamond where he started developing his trademark monstrous right arm.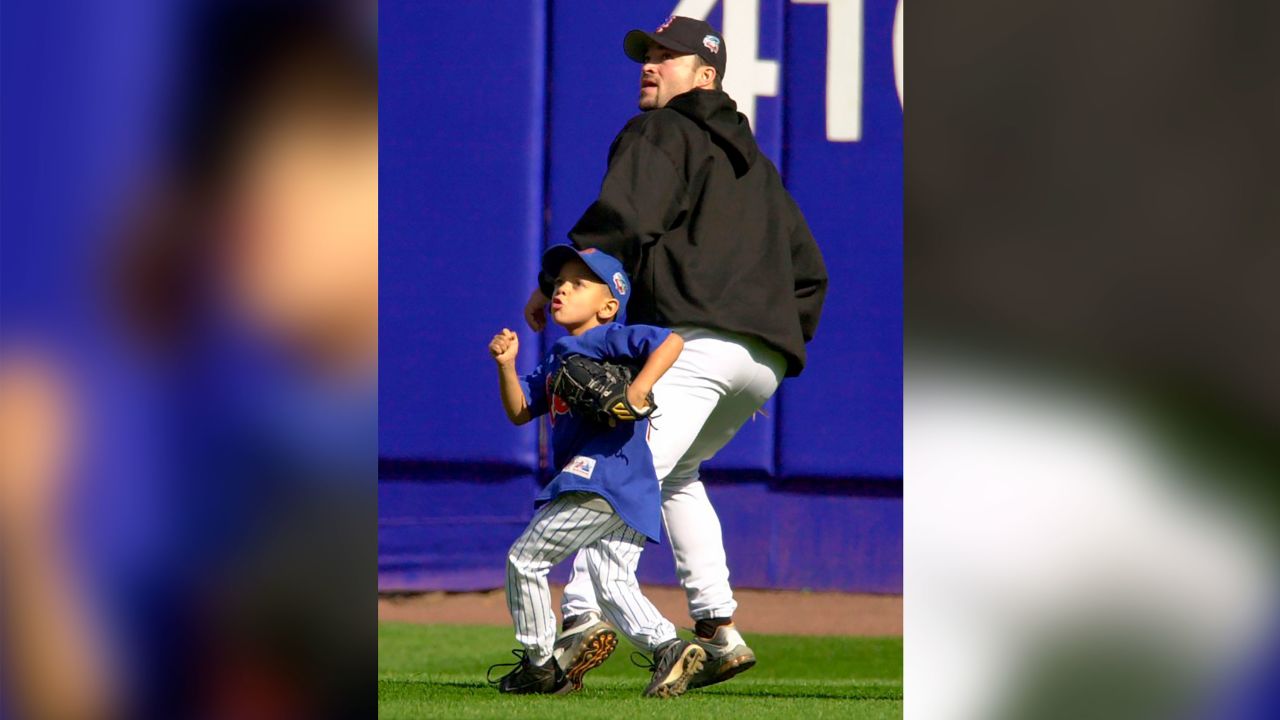 Sporting beginnings
Things started to get serious for Mahomes when he started high school with scouts paying attention to his sporting prowess – whether that be in baseball or football.
Ironically, it was baseball that always seemed to take center stage.
In 2014, while playing for Whitehouse High School, Mahomes showed his big league potential as a pitcher, striking out 16 in a no-hitter and generating reported speeds of 93mph, according to ESPN.
The path appeared set: Mahomes would continue the family tradition and follow his namesake into the MLB.
"I just remember him being so excited to go to the yard every day," Mahomes Sr. told the New York Post, speaking about how he'd take his son to practice.
"I'd have to hold him back just so I could get in the car before we left because he was ready to get out there.
"And he'd get there to the clubhouse, get his uniform on, and he'd be one of the first guys out on the field, and of course, I had to play catch and all that."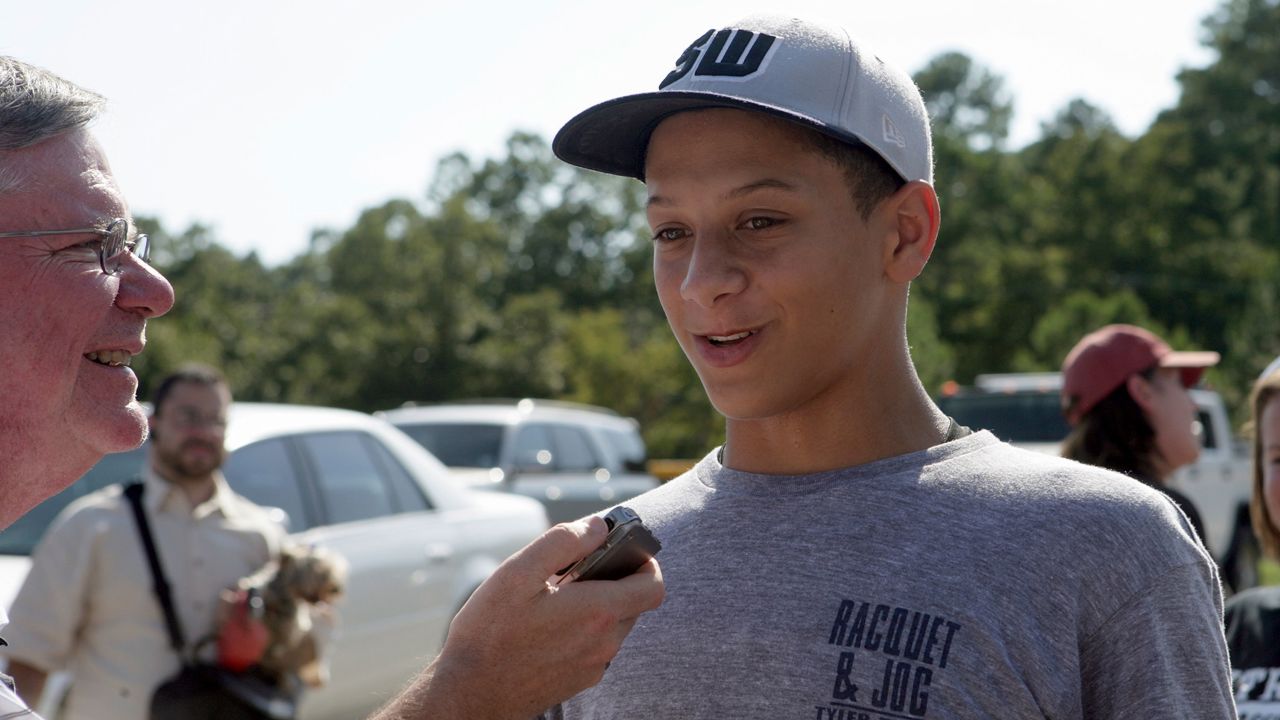 But Mahomes' story took a new direction during his college career.
Mahomes turned down an offer from the Detroit Tigers who had selected the youngster in the 37th round of the 2014 MLB First-Year Player Draft, opting instead to join Texas Tech University.
It was there that the promising pitcher really started to morph into the formidable quarterback he is today.
Alongside his football commitments, Mahomes still found time for baseball. He even made one freshman appearance as a pitcher for the college team – albeit not a great one.
According to ESPN, Mahomes threw 15 pitches before being taken off in the game. Safe to say that it's not one of his finest sporting achievements.
"I came into the game, I walked the first guy, I believe," Mahomes told reporters in the build up to Super Bowl LVII.
"I hit the second guy, gave him a double and they scored a run and then I got taken out of the game.
"I think I have an infinity ERA, which isn't probably a good one. That's not something I'm not very proud to have on my record."
Thankfully for football fans, Mahomes' baseball career never took off and it stopped entirely once he started getting serious about reaching the NFL.
Mahomes' went 13-19 while playing for the Red Raiders and broke records during his time at Texas Tech – as a junior, he had four games with at least 500 passing yards.
In his final game, he threw for 586 yards, six touchdowns and no interceptions against Baylor serving as a springboard to future success.