If the NFL was like Hollywood, the Super Bowl would be its biggest red carpet.
The hype starts early in the season. Talking heads make Super Bowl predictions, the NFL announces the game's halftime show headliner, and excitement builds for months.
Sunday's game between the Philadelphia Eagles and the Kansas City Chiefs is likely to once again be the most-watched television event of the year. Grammy-winner Chris Stapleton will sing the national anthem, and megastar Rihanna will perform at halftime.
"(Football) has become a national pastime," said Jason Reid, senior NFL writer at ESPN's Andscape and author of "Rise of the Black Quarterback."
But despite the sport's popularity, questions have lingered.
For years, the NFL has faced criticism about its core product: that it's too violent, unsafe, and discriminatory against Black players and coaches.
A series of events from the last five months has magnified those concerns, intensifying scrutiny on America's most powerful pro sports league. From sexual harassment allegations against star quarterback Deshaun Watson to Tua Tagovailoa's multiple concussions to Damar Hamlin's frightening collapse on the field, this has been a bumpy season for the NFL.
Here's a look back at some of the most controversial events of the season – the ones that might not make a NFL highlight reel.
Deshaun Watson gets an 11-game suspension after sexual harassment allegations
What happened:
More than two dozen women came forward last year alleging sexual misconduct against Deshaun Watson from his time as the quarterback of the Houston Texans. (Last summer, Watson was traded to the Cleveland Browns).
Two grand juries separately declined to indict Watson on criminal charges, and 23 of the 24 civil suits filed against him were settled confidentially. In August, Watson received an 11-game suspension and a $5 million fine – the NFL's harshest punishment for someone accused of sexual assault.
Watson apologized in a statement for "any pain this situation has caused" but has repeatedly denied the allegations and told the media in August that he plans to "continue to stand on my innocence." The quarterback, whose five-year, $230 million deal is the largest guaranteed contract in NFL history, didn't make his Browns debut until December.
Why it matters:
The severity of Watson's suspension was notable. But many critics of the league still wondered whether the punishment was enough and if the NFL is truly able to prevent violence against women by its players.
"Professional football cannot realistically address its violence against women problem with empty claims that it will require players to reflect and improve their behavior, while the players persist in asserting blanket denials of wrongdoing," Deborah Epstein, the co-director of the Georgetown University Law Center's Domestic Violence Clinic, told CNN at the time.
Tua Tagovailoa's injuries bring more scrutiny to the NFL's concussion protocols
What happened:
Many expected quarterback Tua Tagovailoa to make the Miami Dolphins playoff contenders. The Dolphins did in fact make the postseason – but Tagovailoa missed the game with a concussion. It wasn't his first.
His health scares started September 25 in a game against the Buffalo Bills, when Tagovailoa stumbled backward and fell during a play, hitting his head on the turf. Though he initially stood up on his own, Tagovailoa then staggered and had to be helped by two teammates.
Tagovailoa was taken out of the game, evaluated by doctors, and allowed to return after halftime. Later, both the NFL and the NFL Players Association concluded that concussion protocols were correctly followed.
But four days later, in a game against the Cincinnati Bengals, Tagovailoa was injured again, carted off the field and taken via ambulance to a nearby hospital. This time, he was diagnosed with a concussion. (Days later, the NFLPA fired the unaffiliated neurotrauma consultant involved in the decision to let Tagovailoa return in the game against the Bills.)
Then, on Christmas against the Green Bay Packers, it happened again. This time, Tagovailoa was not evaluated during the game – the diagnosis came the next day after he showed concussion-like symptoms. The Dolphins shut Tagovailoa down for the rest of the season. (Two concussions occurring close together can have permanently disabling effects, the American Association of Neurological Surgeons says.)
Players sustained 149 concussions in games this season – an 18% increase over 2021, the NFL said last week. That total also is 14% higher than the three-year average (130) between 2018 and 2020.
The league's chief medical officer attributed the rise in part to a protocol change that he said "broadened and strengthened" the definition of a concussion following Tagovailoa's injuries earlier in the season.
Why it matters:
The NFL has long been scrutinized for the impact concussions and brain injuries sustained during games have had on its players. And the league has made strides. Even having concussion protocols is a relatively recent advancement, just implemented in 2013.
But Tagovailoa's situation has intensified scrutiny of the league's handling of head injuries, particularly as more is learned about CTE, a condition linked to repeated blows to the head. Earlier this year, the parents of former star wide receiver Demaryius Thomas revealed Thomas had stage 2 CTE when he died in 2022, a year after retiring from football, at age 33.
After Tagovailoa's first concussion, NFLPA president JC Tretter said he was "outraged" by what happened, saying that the league still has a long way left to go in making the game safe.
"Until we have an objective and validated method of diagnosing brain injury, we have to do everything possible, including amending the protocols, to further reduce the potential of human error," he wrote, in a statement posted to Twitter.
ESPN's Reid says the NFL has made some advancements to mitigate the risk of concussions, like creating safer helmets. But even with precautions, football is inherently violent.
"I do think the league is trying to do what it can, within the parameters of still playing the game," he said. "But it's a violent game."
Lovie Smith is fired by Texans, highlighting claims of discrimination against Black coaches
What happened:
When Lovie Smith was hired as the new head coach of the Houston Texans in February 2022, he became one of two Black head coaches in the NFL, which has 32 teams.
"There's a problem," he said at the time.
In January, after finishing the season 3-13-1, Smith was fired, becoming the second Black coach in two years to be let go by the franchise. Two weeks later, the Texans hired DeMeco Ryans, who is Black, as his replacement.
Ryans joins Todd Bowles (Tampa Bay Buccaneers), Mike Tomlin (Pittsburgh Steelers), Mike McDaniel (Miami Dolphins), Robert Saleh (New York Jets) and Ron Rivera (Washington Commanders) as the only head coaches of color in the league.
Why it matters:
People of color make up 70% of NFL players, and the league has faced questions for years regarding the lack of diversity at the head coaching level. For many, Smith's firing was just another example of Black coaches not being given a fair shot by teams.
"The Houston Texans have fired Lovie Smith after 1 year," former NFL quarterback Robert Griffin III tweeted following the news. "Using 2 Black Head Coaches to tank and then firing them after 1 year shouldn't sit right with anyone," he added, referring also to previous coach David Culley, who was also canned after one season.
Those sentiments were echoed by NFL Hall of Famer Michael Irvin.
"It's a mess in Houston, and they bring these guys in and they use them as scapegoats," Irvin said on ESPN. "And this is what African American coaches have been yelling about for a while and it's blatant, right in our face."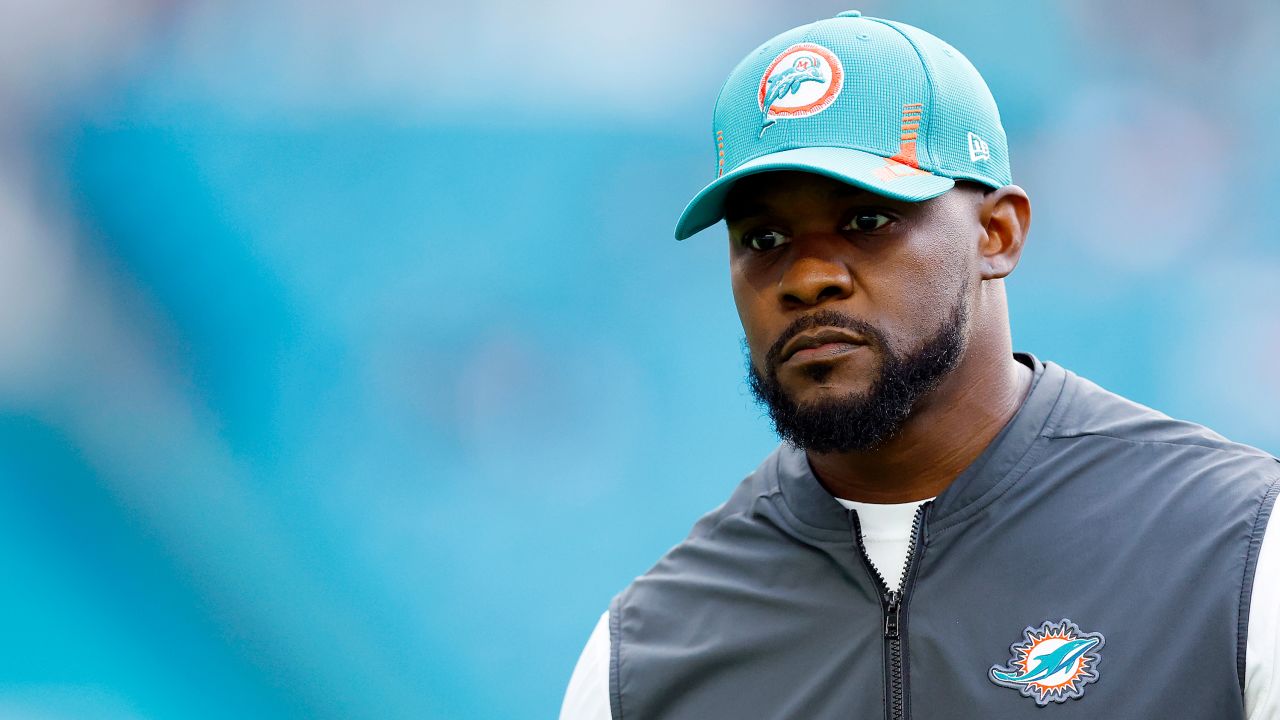 Smith's firing, and the hiring of Ryans to replace him, came amid onging pressure on the NFL to hire and retain head coaches of color. Last year, Brian Flores – currently on the coaching staff of the Pittsburgh Steelers but previously the head coach of the Miami Dolphins – filed a federal civil lawsuit against the NFL and multiple teams, alleging racial discrimination in the hiring practices for head coaching jobs.
In April, two other coaches – Steve Wilks, former Arizona Cardinals head coach, and Ray Horton, longtime NFL assistant – joined Flores' lawsuit, also claiming discrimination.
Many people within the NFL understand the need for diversity on teams, Reid says. But the NFL doesn't hire coaches – team owners do.
"I think the league has been proactive in trying to do what it can to move the ball," he said. "But the league can only do so much."
Damar Hamlin's sudden collapse renews questions about player safety
What happened:
When Buffalo Bills safety Damar Hamlin collapsed mid-game last month against the Cincinnati Bengals, the nation held its collective breath.
At the time, many feared Hamlin had died. The Bills later stated his heartbeat was restored on the field by team medical staff before he was taken to a hospital.
It was later revealed that Hamlin suffered cardiac arrest. Though he has since been released from the hospital, his representative has said Hamlin still faces a "lengthy recovery."
Why it matters:
Hamlin's injury shocked everyone, including those who don't typically pay attention to football. Even more shocking was reporting by ESPN that the NFL had initially planned to resume the game after Hamlin was carted off the field.
The NFL strongly denied that claim, but the episode renewed assertions that the league – whose players are bigger, stronger and faster than ever – has simply become too dangerous.
"It's like trying to make a safe cigarette," ESPN host Bomani Jones told CNN last month after being asked whether football can be made safer. "It's just not really how this works – how this game works – and part of why people watch is the fact that it's not safe."
The NFL is listening. For the first time ever, this year's Pro Bowl – essentially an all-star game between the best players from the NFC and AFC – was a flag football game, with no tackling. The change came in part due to feedback from the players, many of whom did not want to risk an injury in an exhibition game.
The league has also made efforts to make the game safer through renewed concussion protocols and other safety measures. NFL Commissioner Roger Goodell said this week that overall player injuries were down nearly 6% this season.
And yet, questions remain. Just this week a group of former NFL players sued the league's disability benefit program, Goodell and the disability board, accusing them of routinely denying disability claims.
Pro football is a multibillion-dollar industry. It's also just a game. Is it worth the risk to players' health?
"As long as people love it, and they keep spending their money, and the television networks keep giving the NFL these massive contracts, it's not going anywhere," Reid said.
And so, yes, much of the world will gather around chicken wings and cheese dip to watch the Super Bowl. But beyond Sunday's pageantry, the league's issues will linger.
CNN's Ben Morse contributed to this report.