"It's a Philly thing."
That has become the rallying cry of the Philadelphia Eagles. The catchphrase which sums up the city's attitude towards adversity is emblazoned on sweatshirts, billboards and even Lincoln Financial Field as the team prepares for Sunday's Super Bowl.
Pressure in Philadelphia is unlike anywhere else. The baying crowd, the intense media and fans unafraid of expressing their unfiltered feelings – the booing and throwing of snowballs at Santa Claus in 1968 has gone down in notorious sport history.
The atmosphere has proven too much for many sporting stars. Sometimes, the city of brotherly love isn't so friendly.
But for Jalen Hurts, the pressure that comes with being the starting quarterback for the city's NFL team has been like water off a duck's back.
Decked out in the green of the Eagles, the 24-year-old has oozed calm and composure as he's ascended to the top of his field in just his second full season as a starter, becoming the driving force behind the team's run to the Super Bowl.
But, from his all-women support team to his love of singer Anita Baker and the viral videos of his powerlifting achievements, Hurts is more than just an NFL quarterback.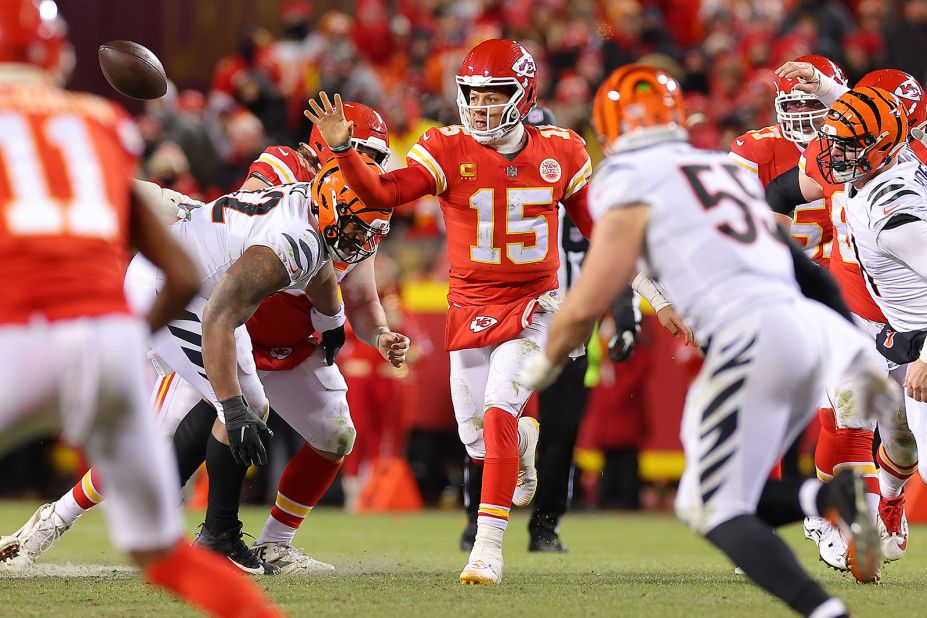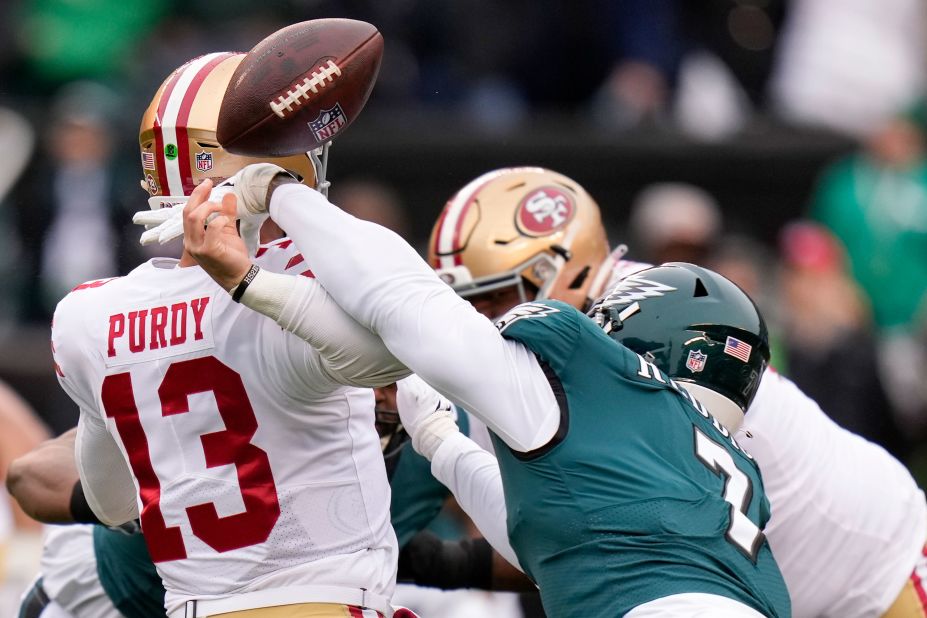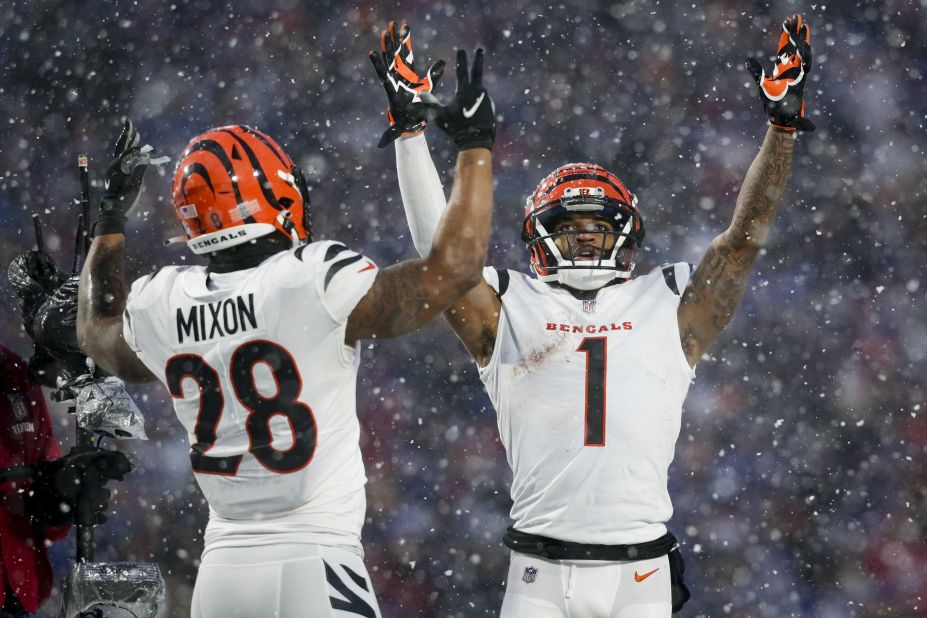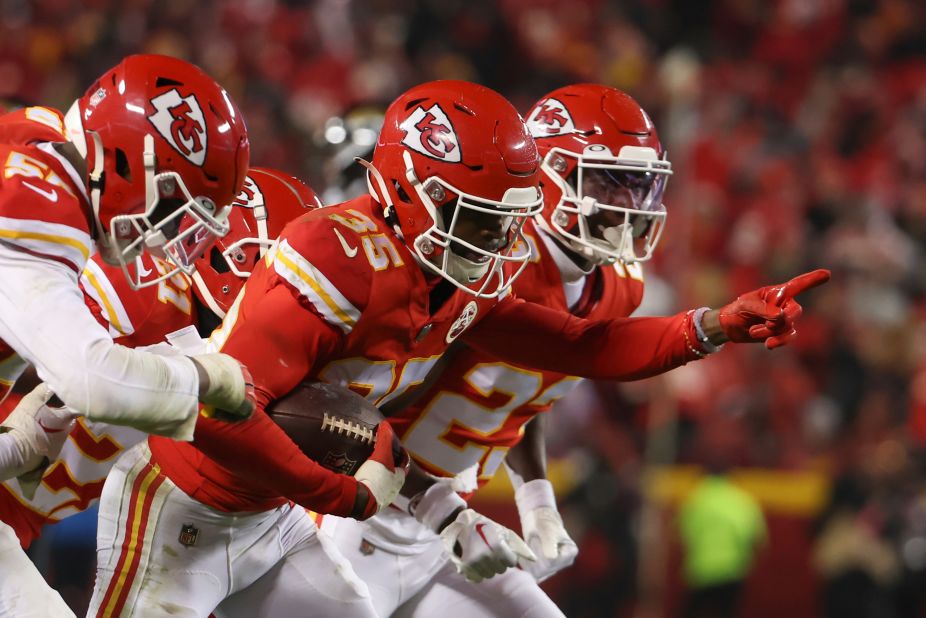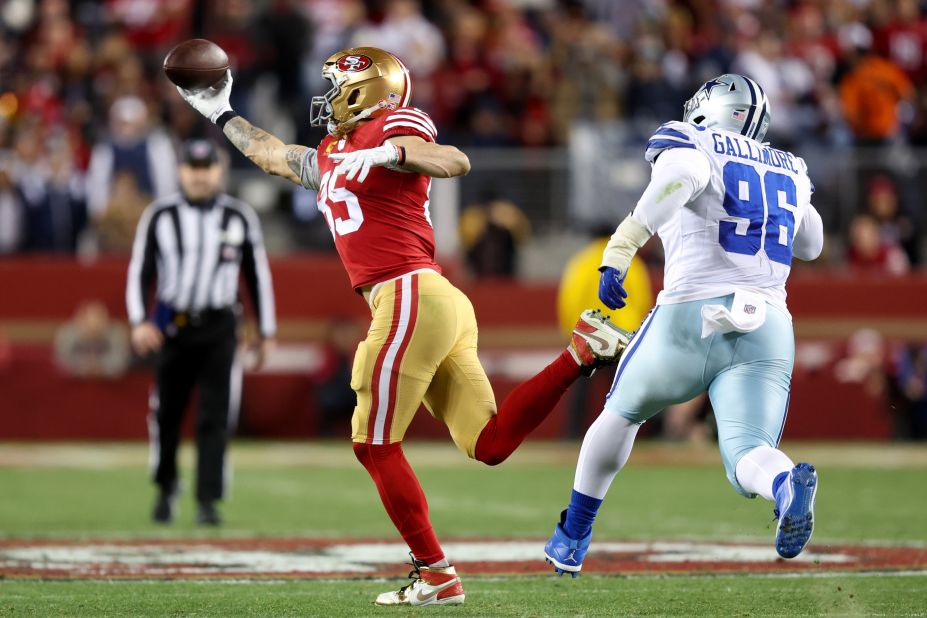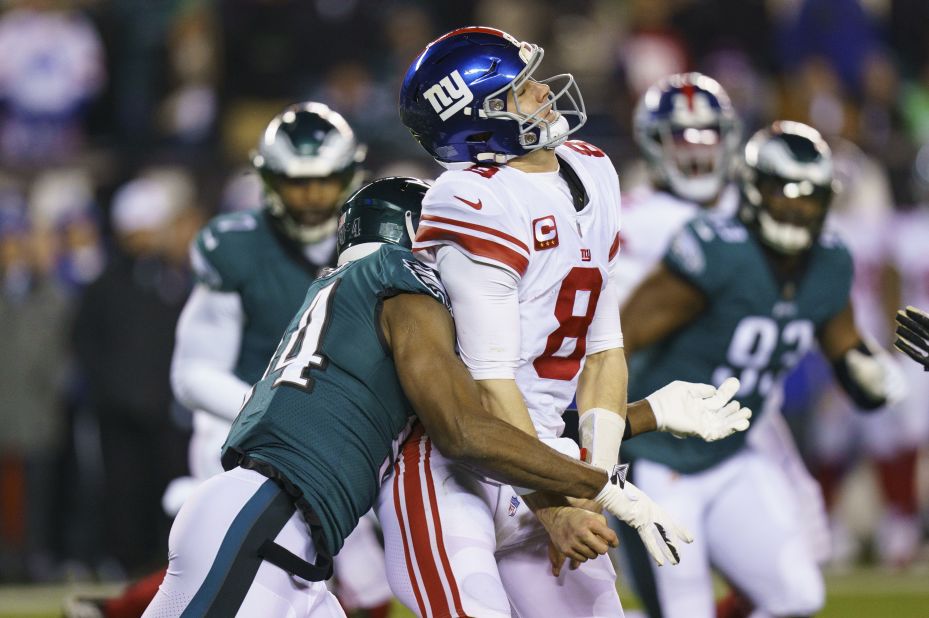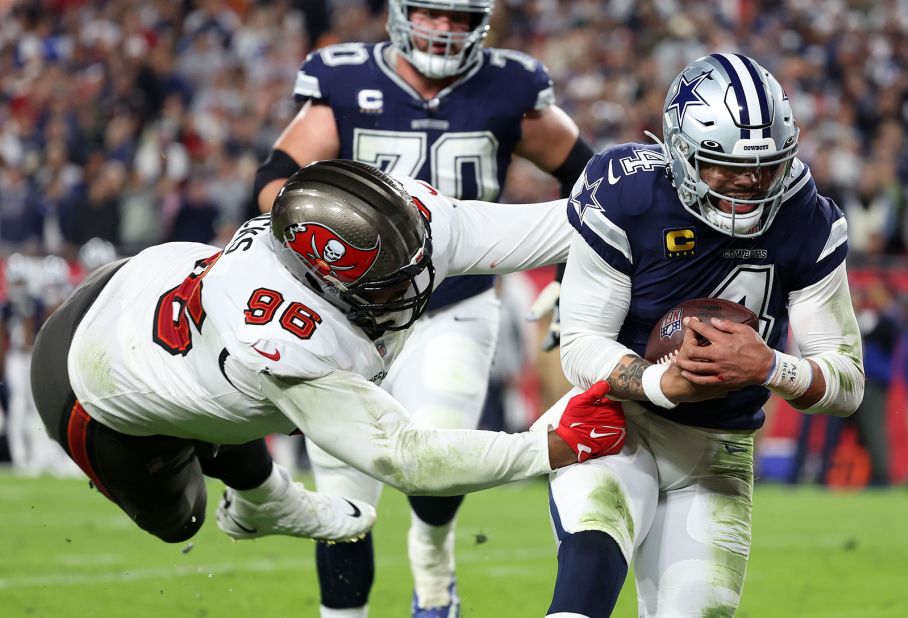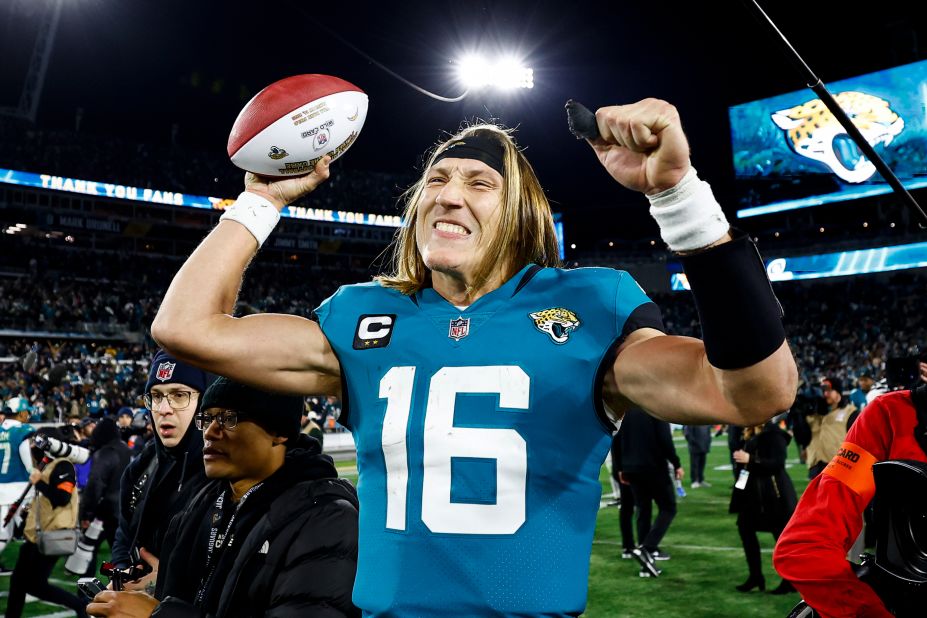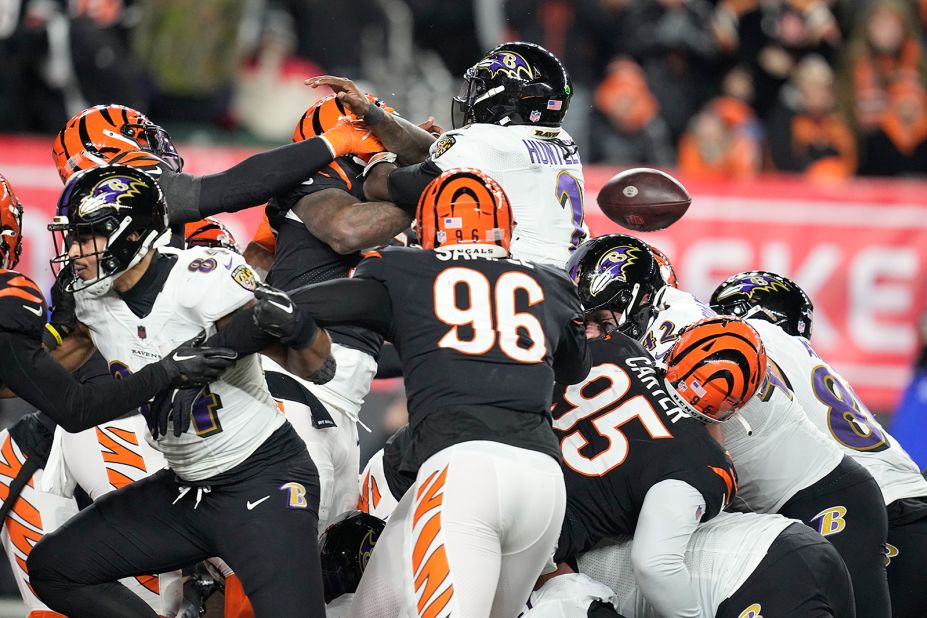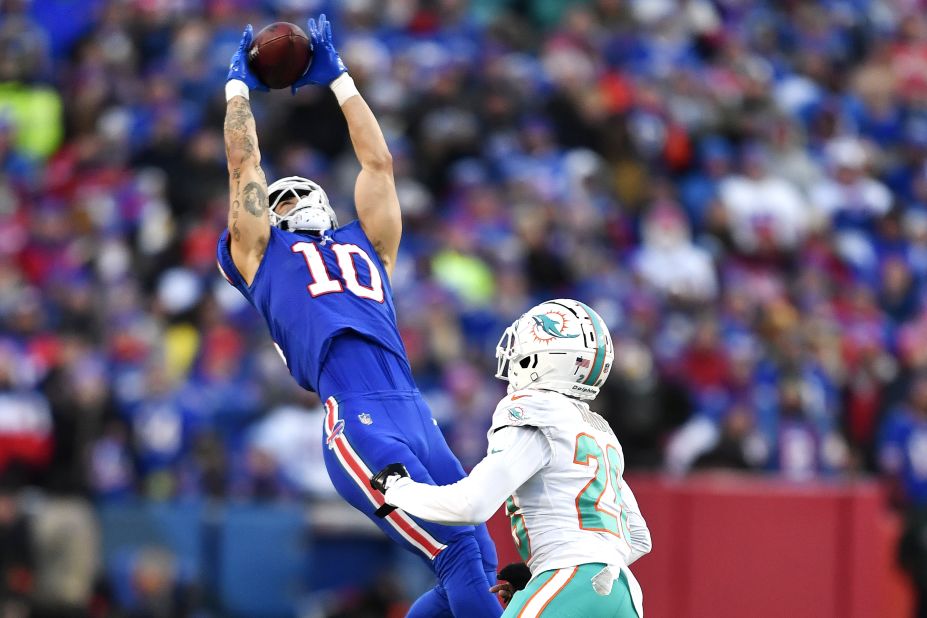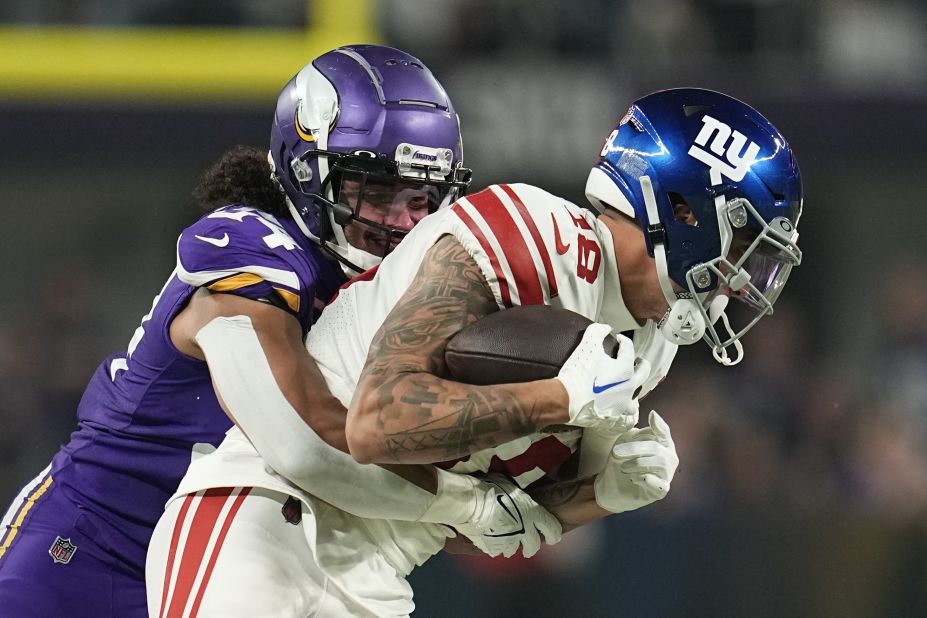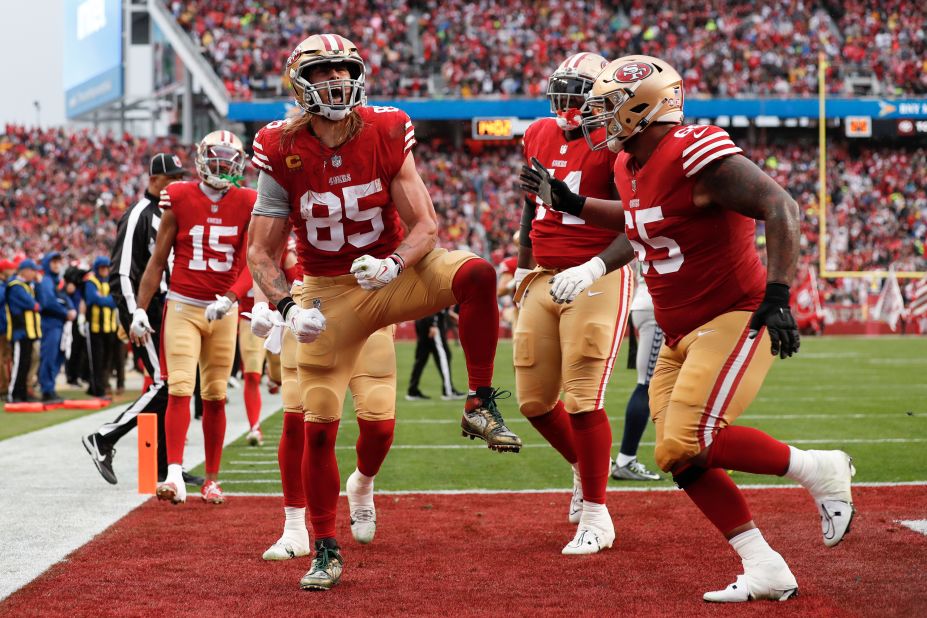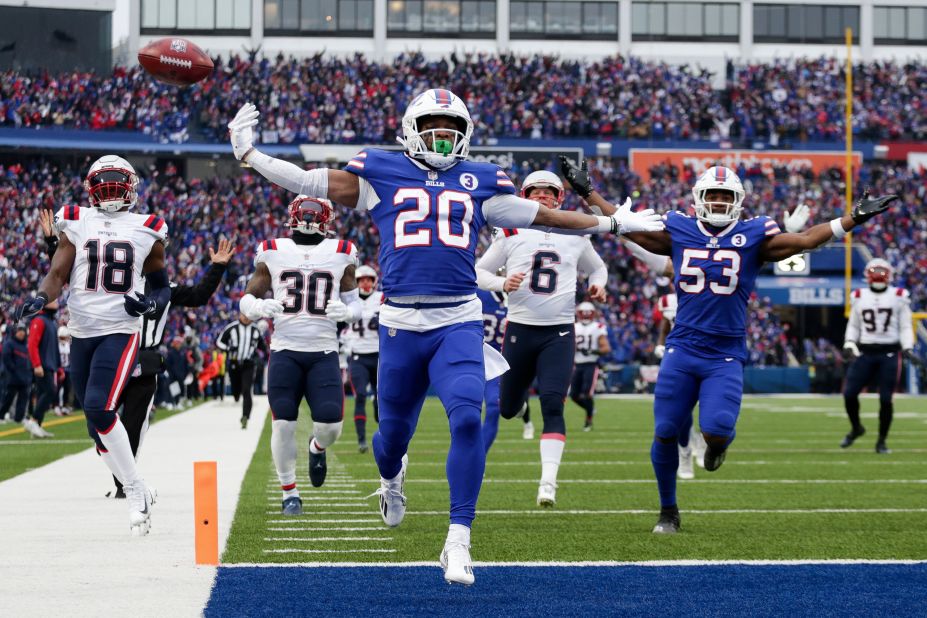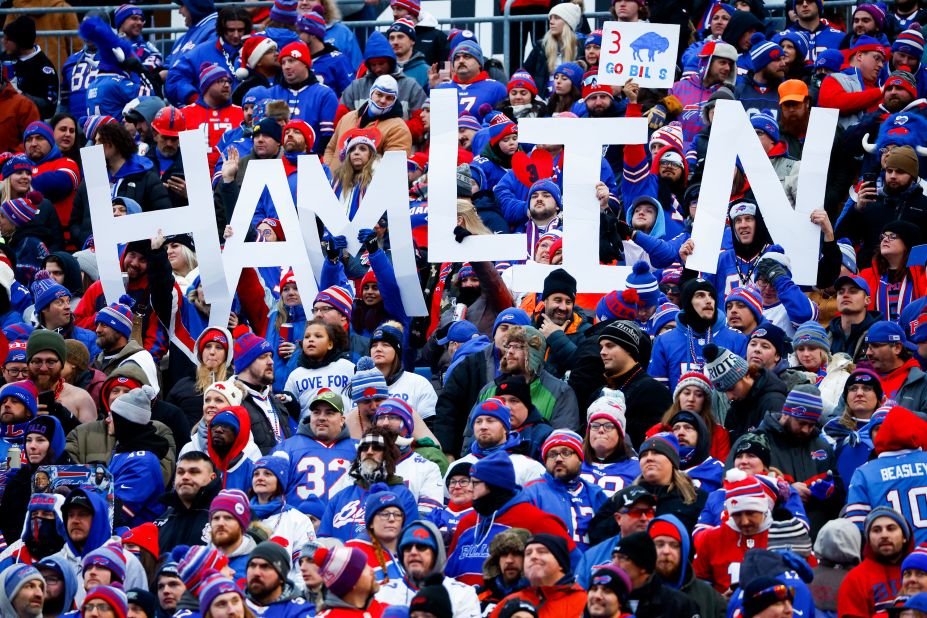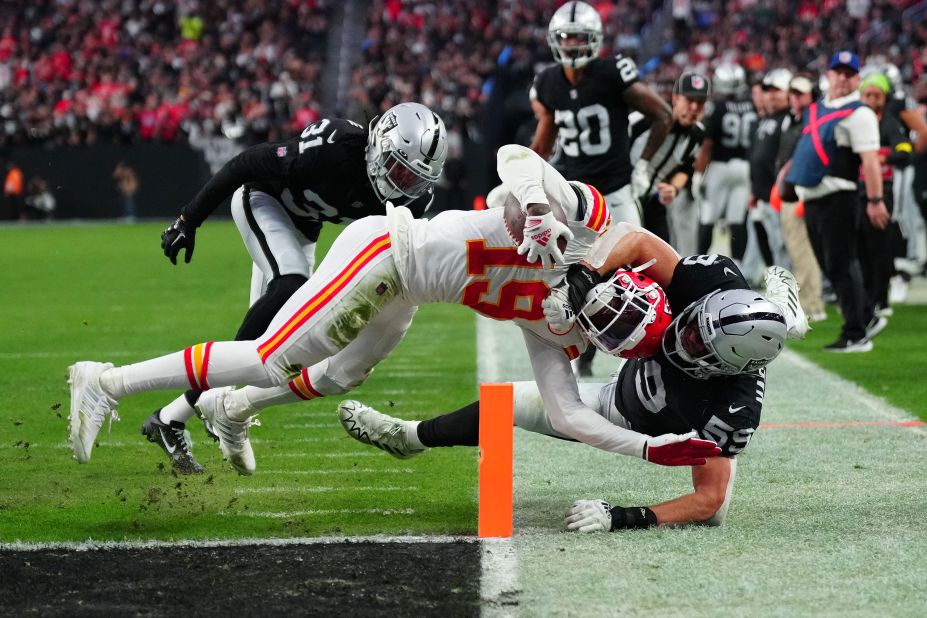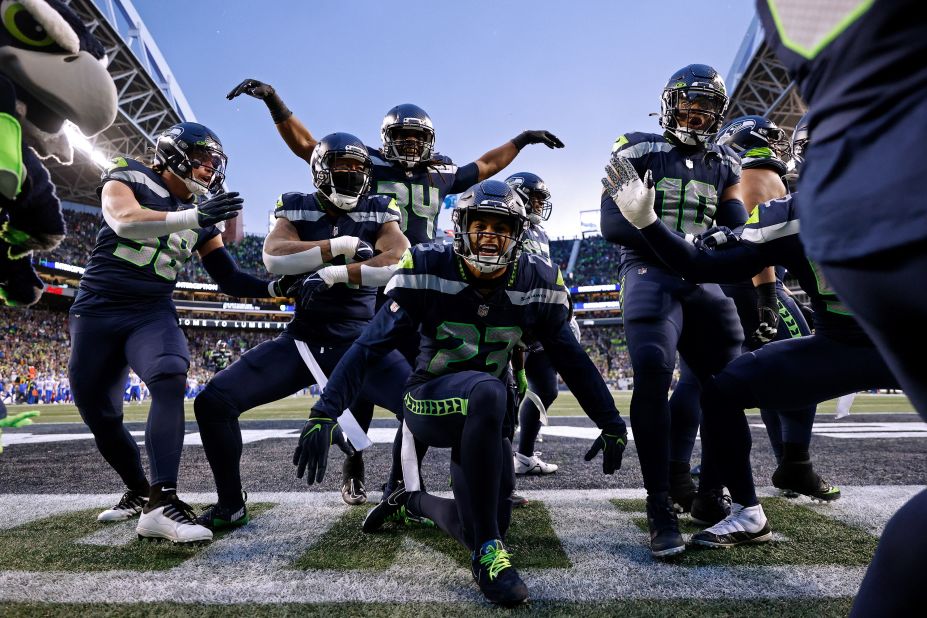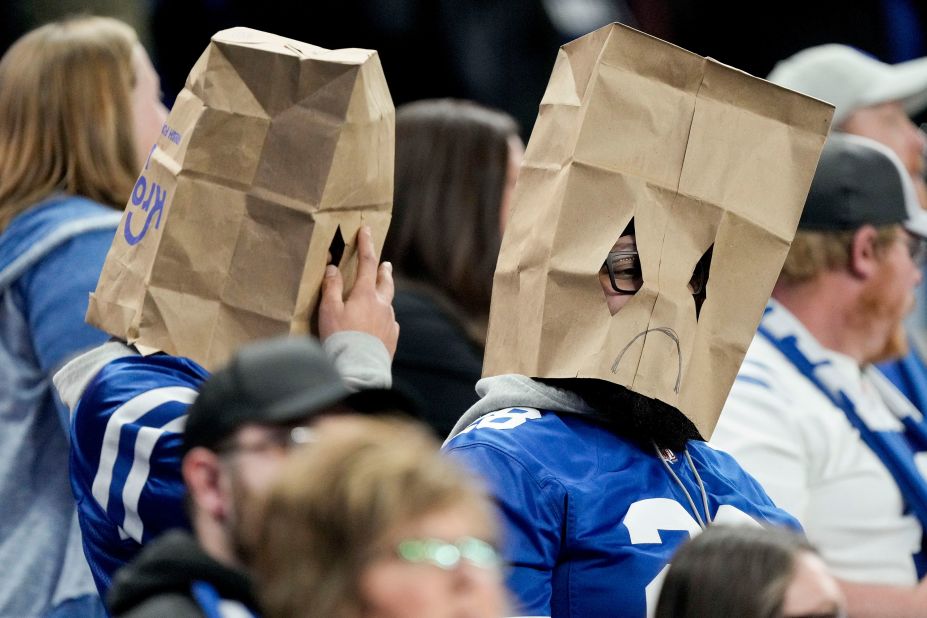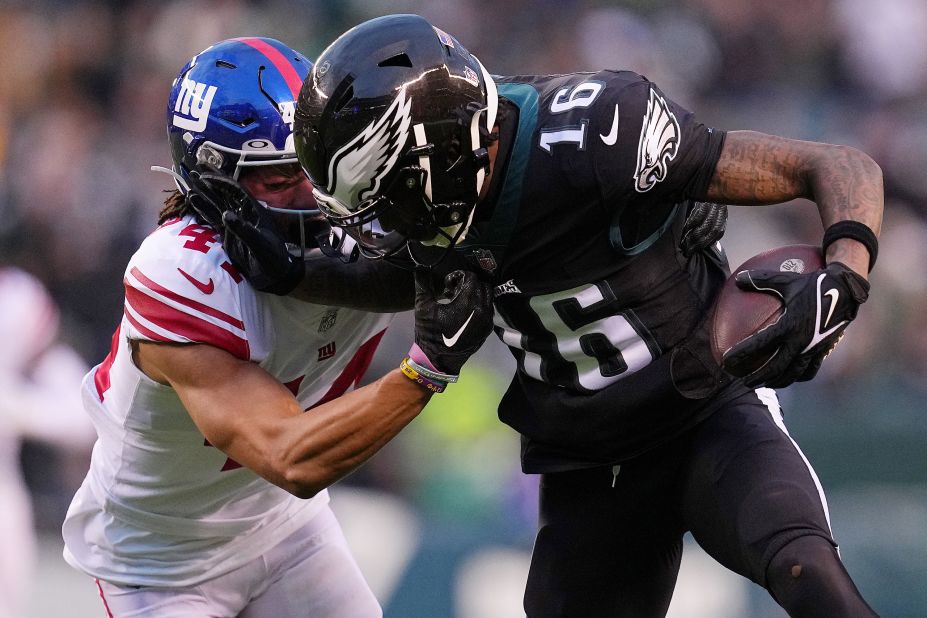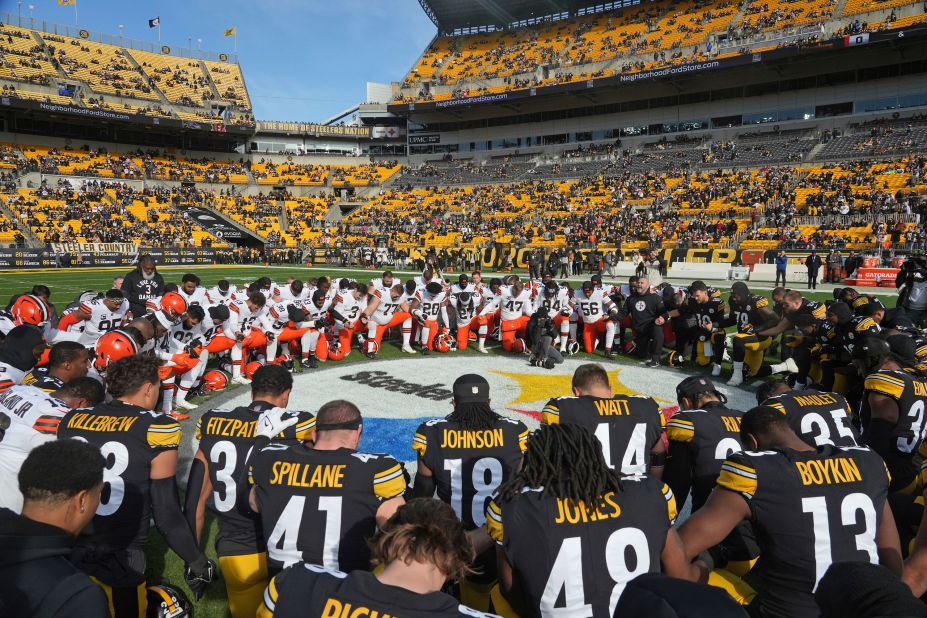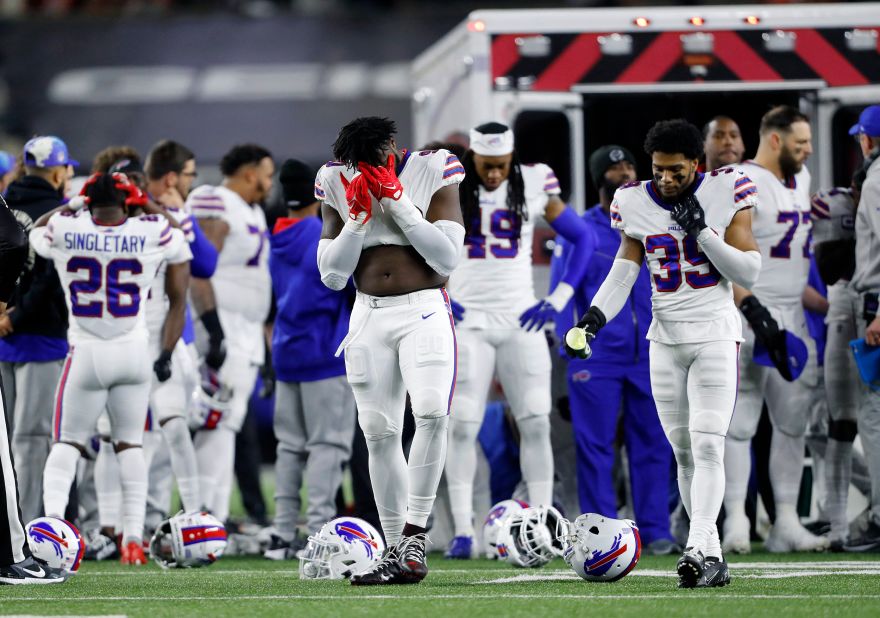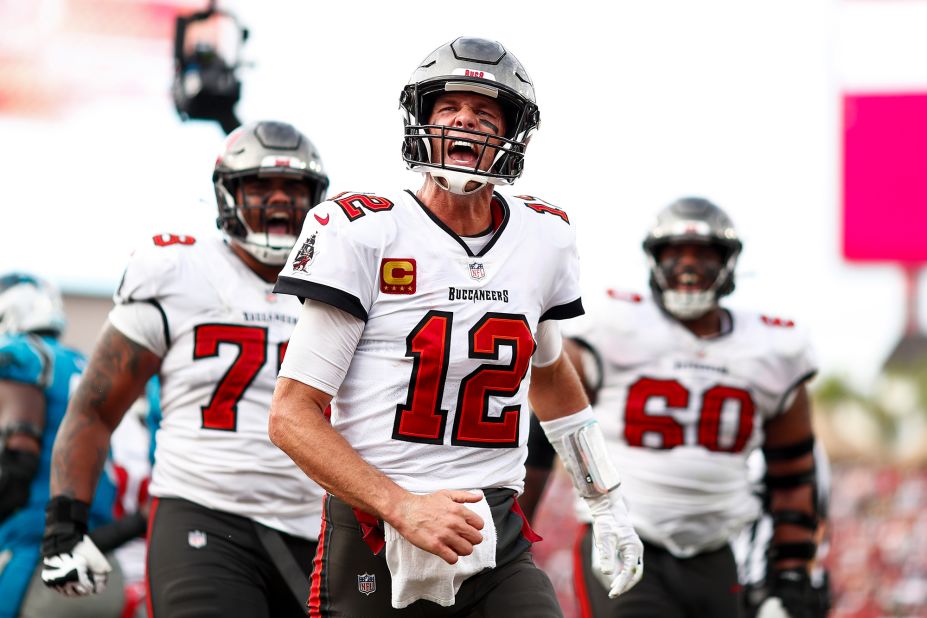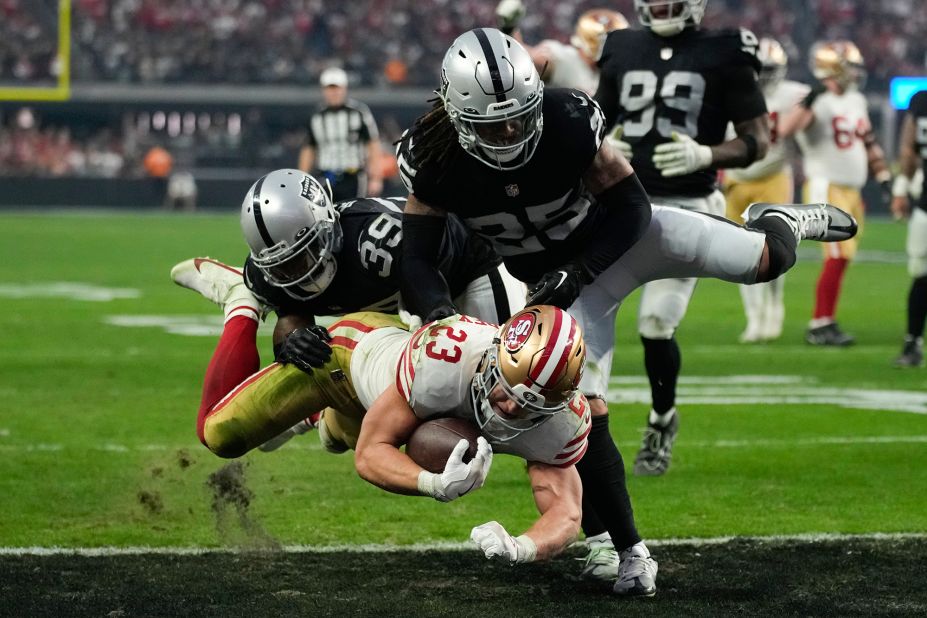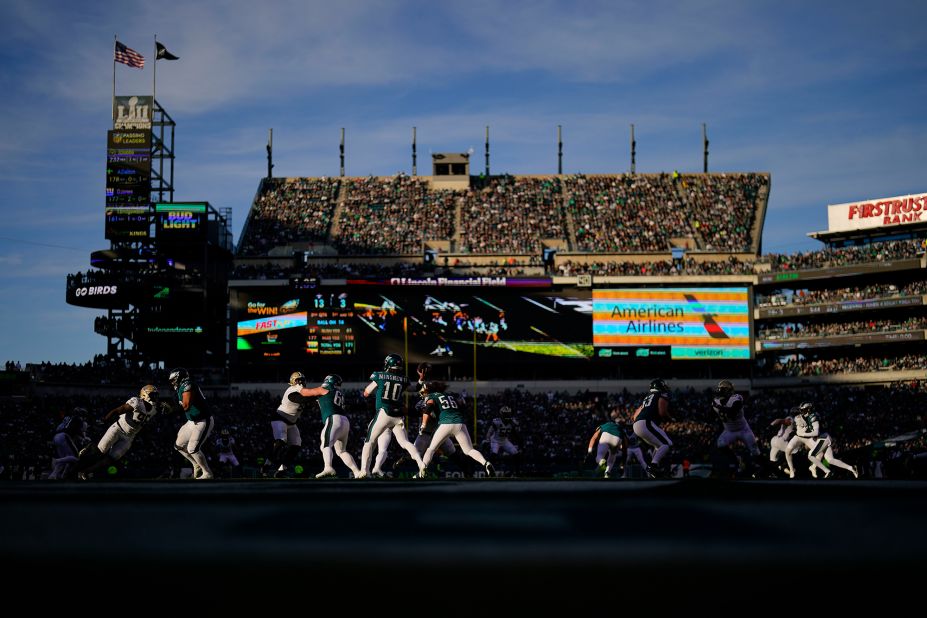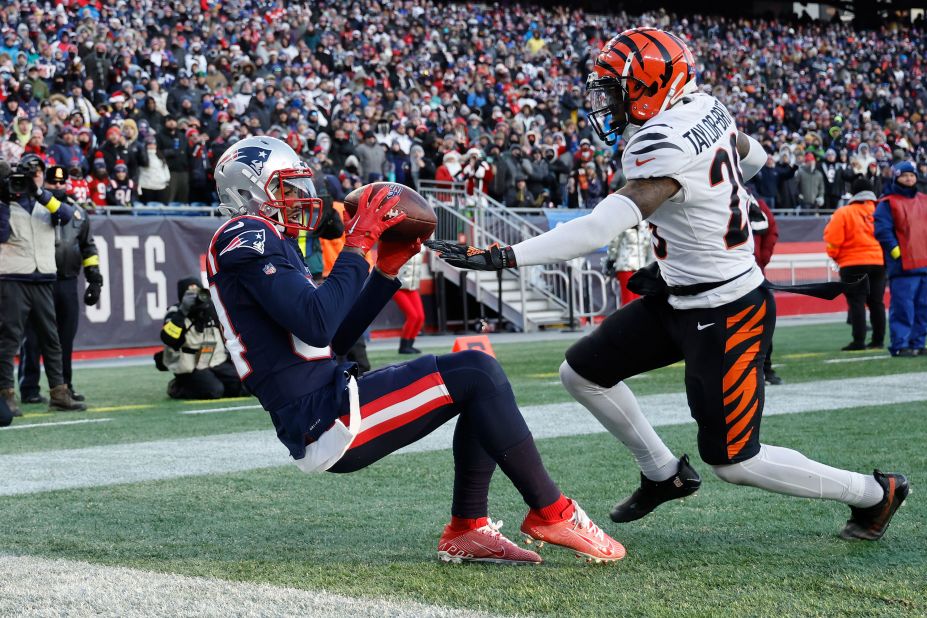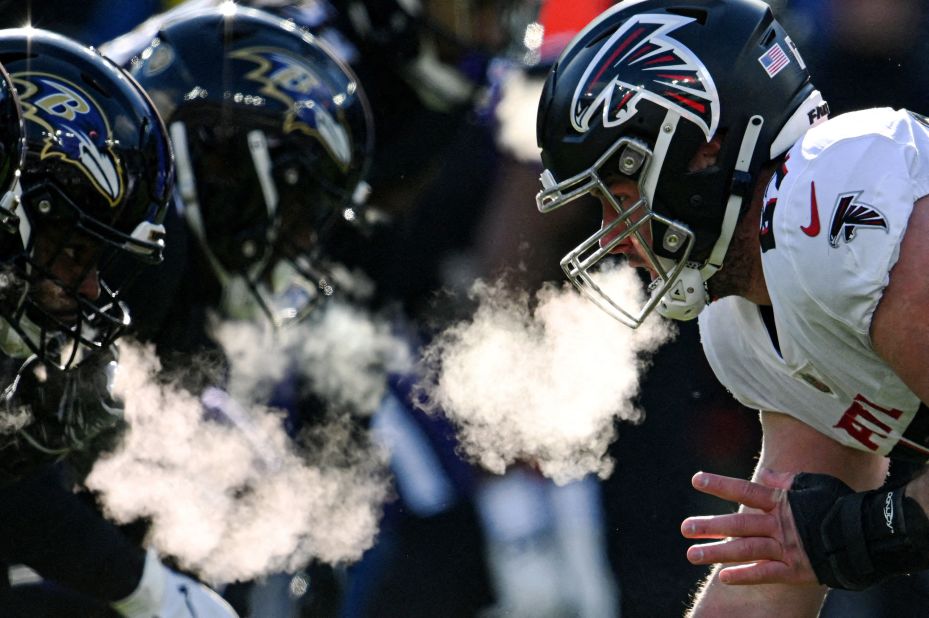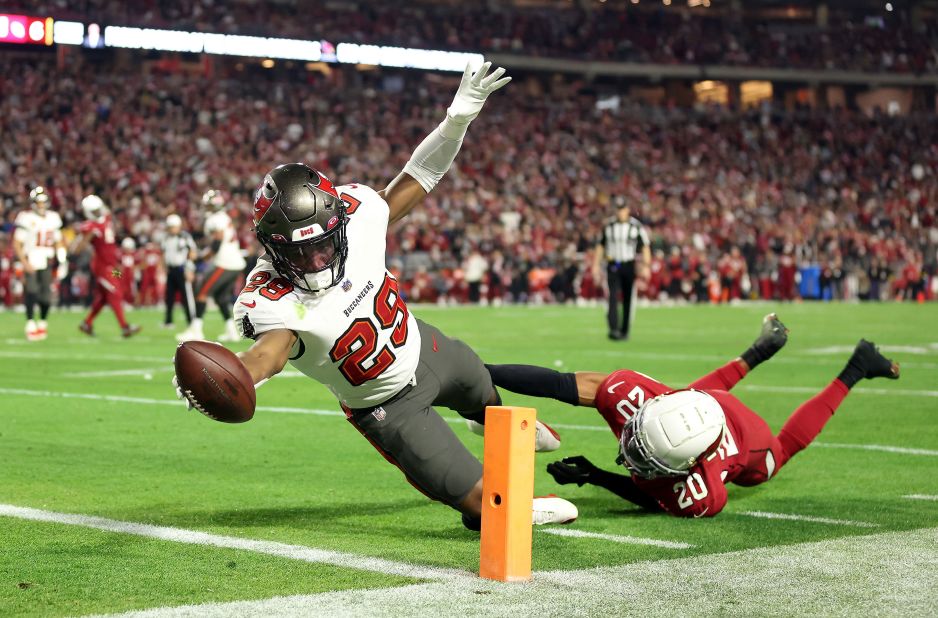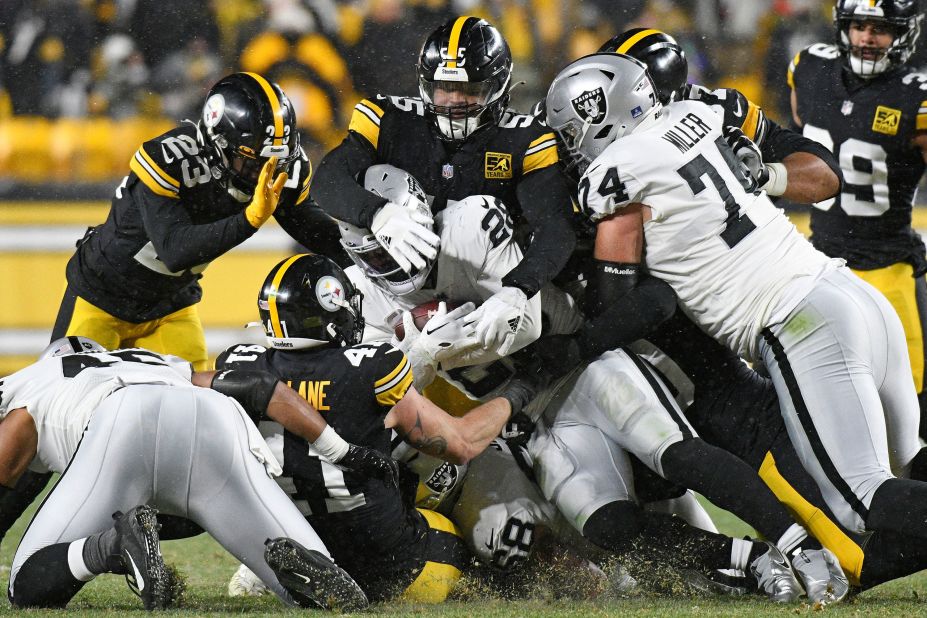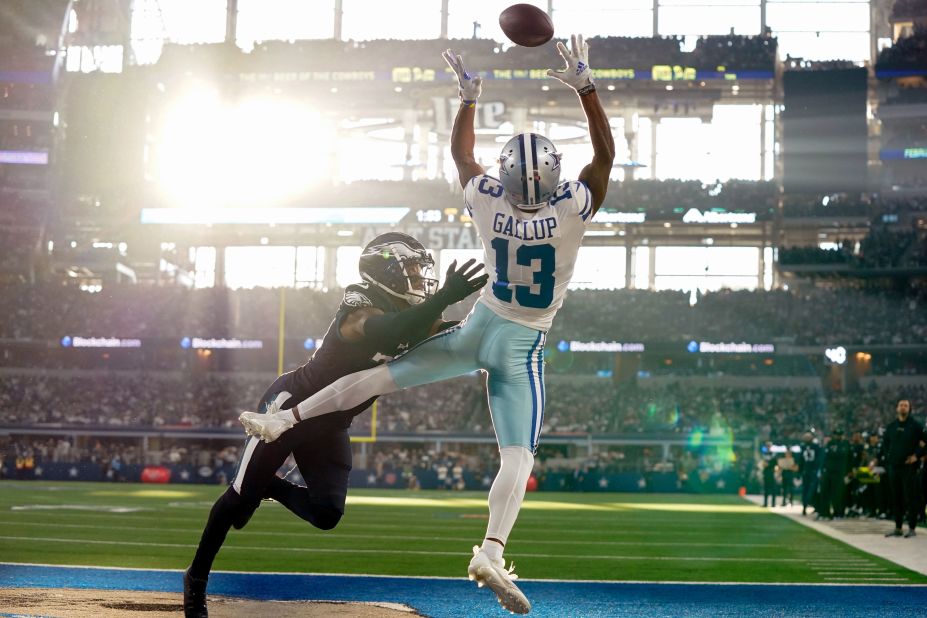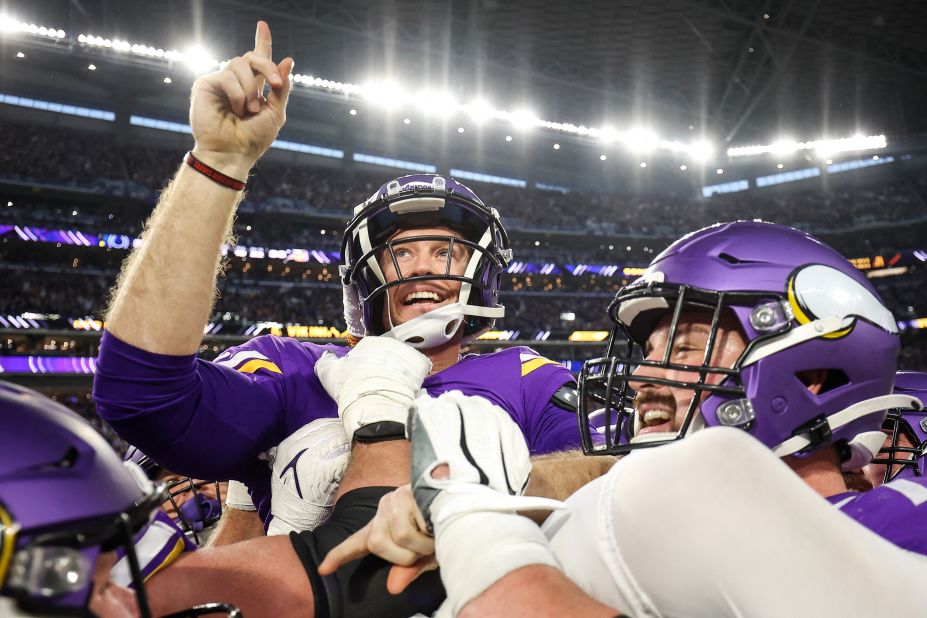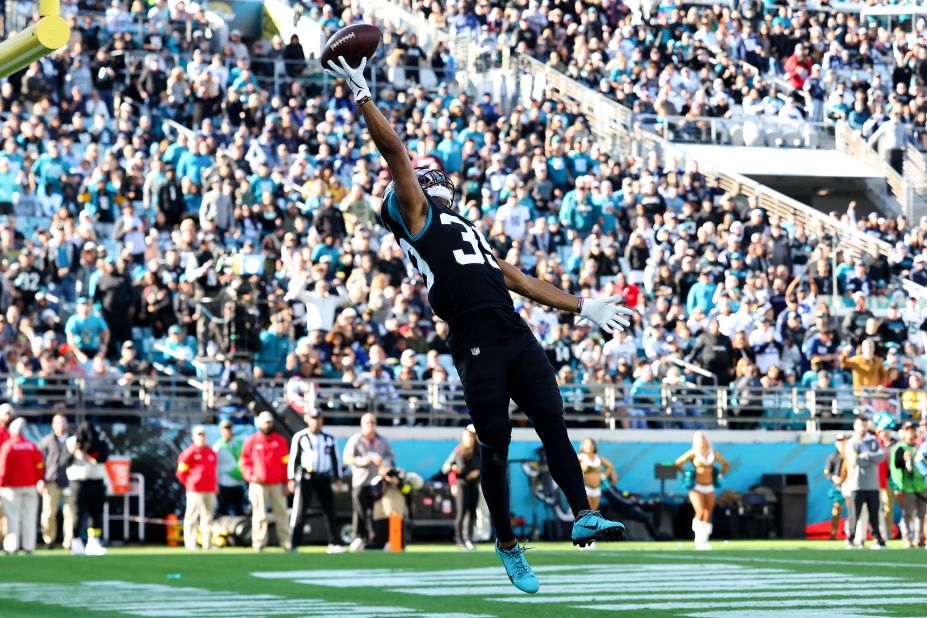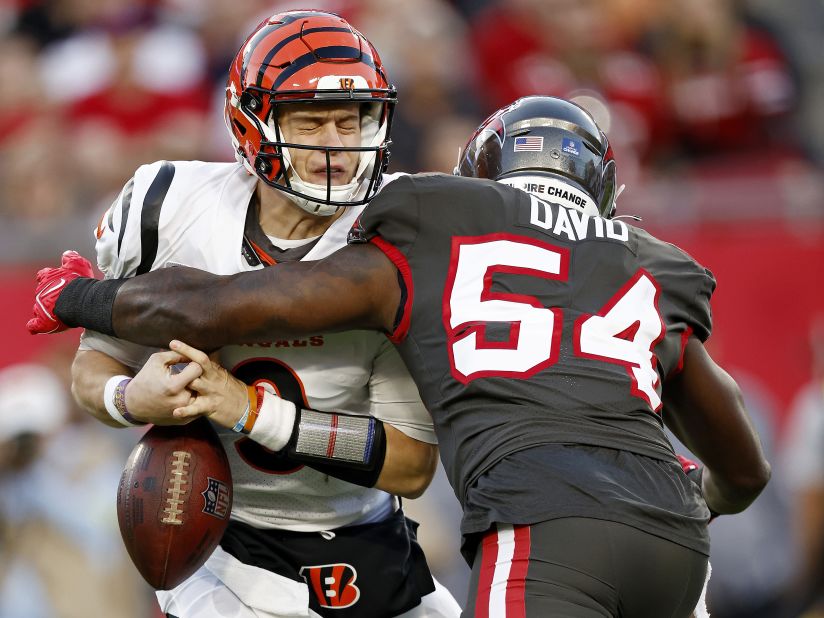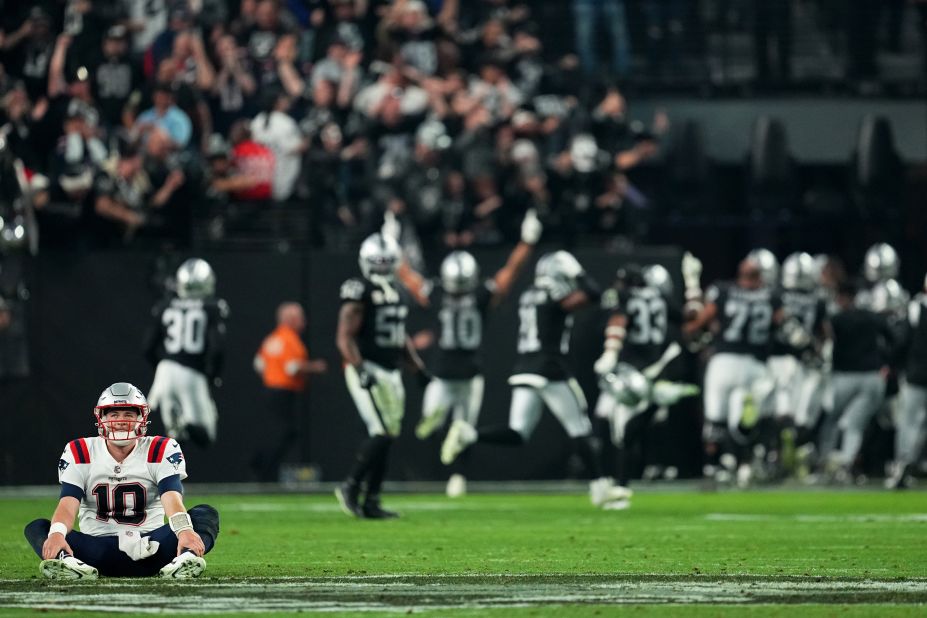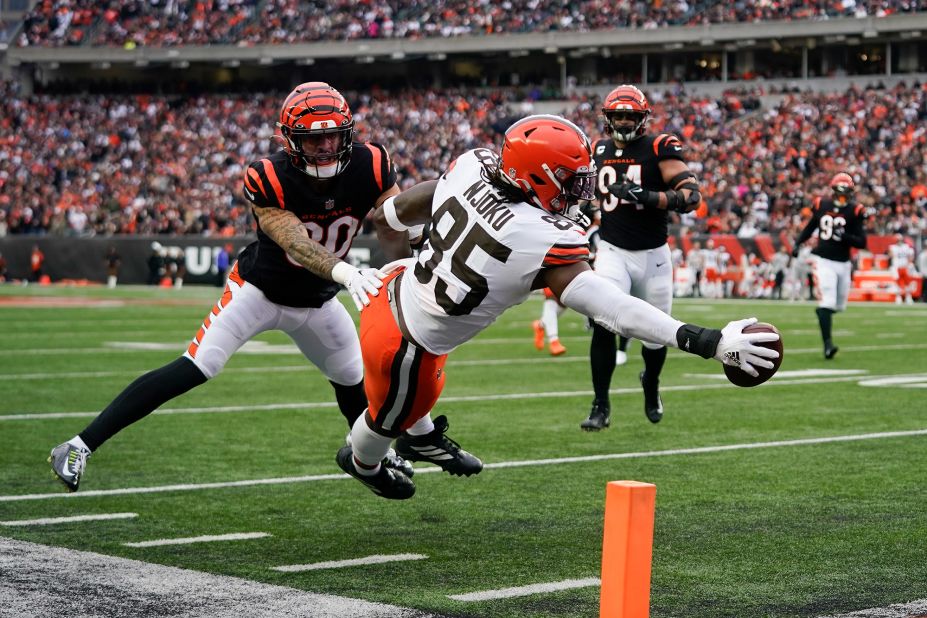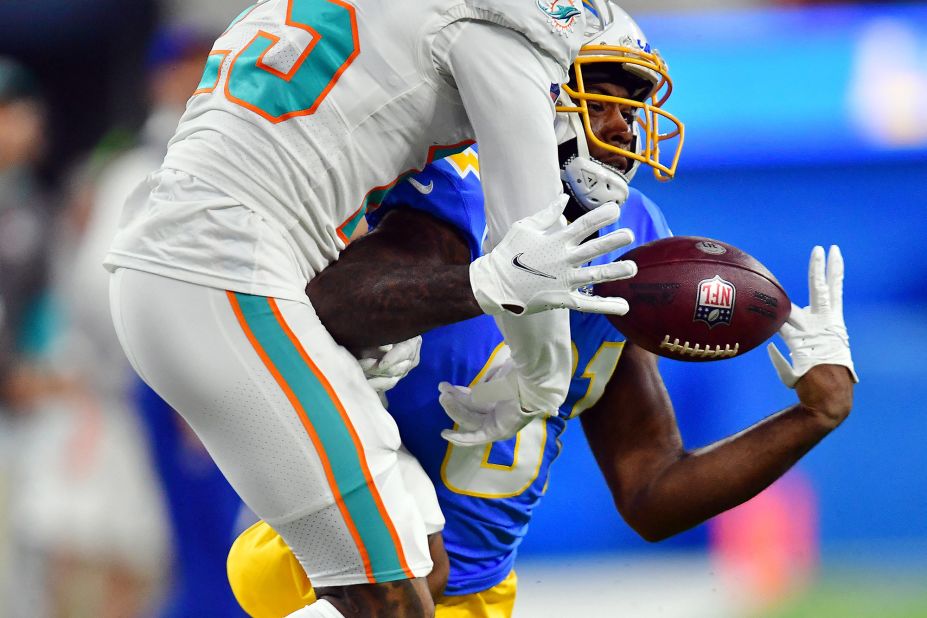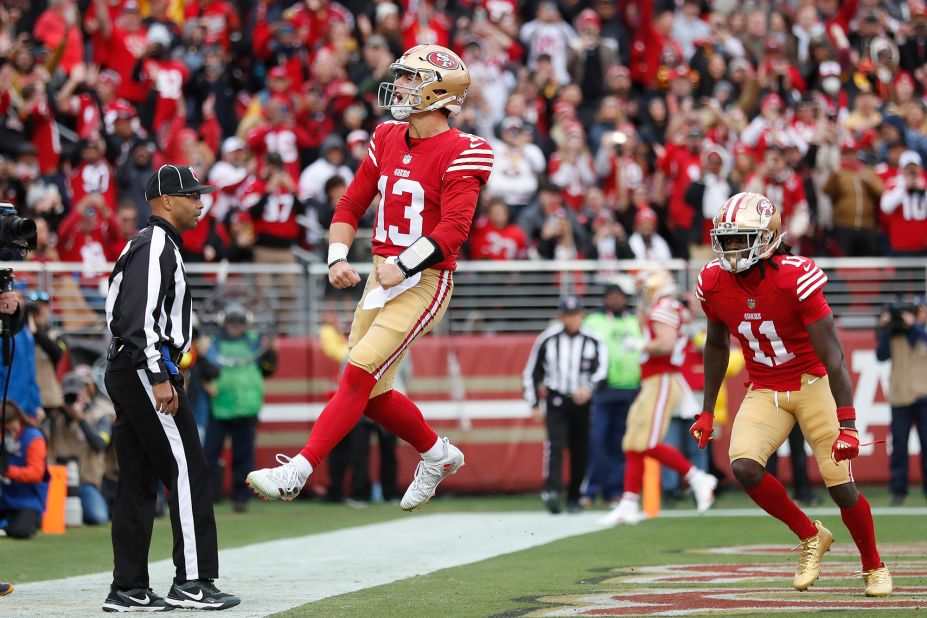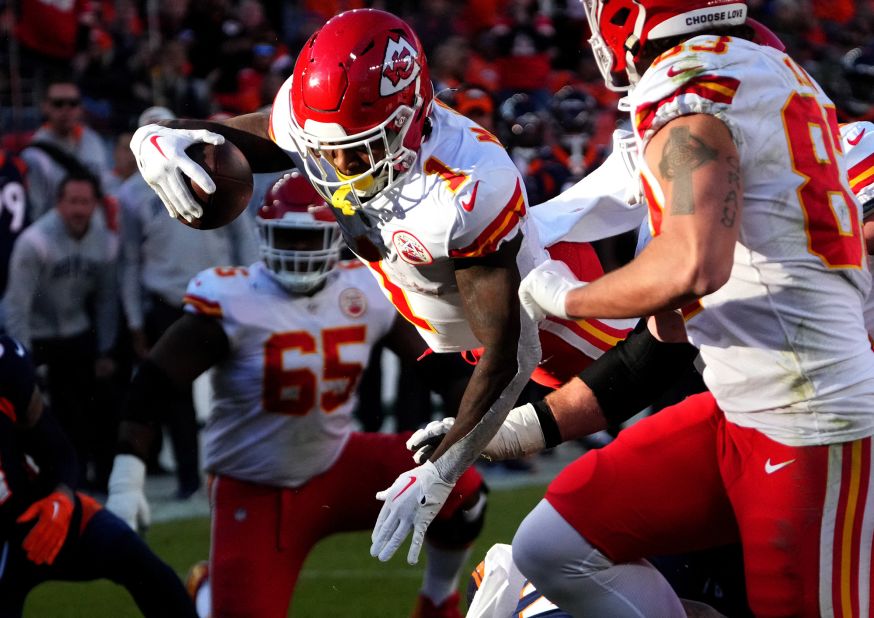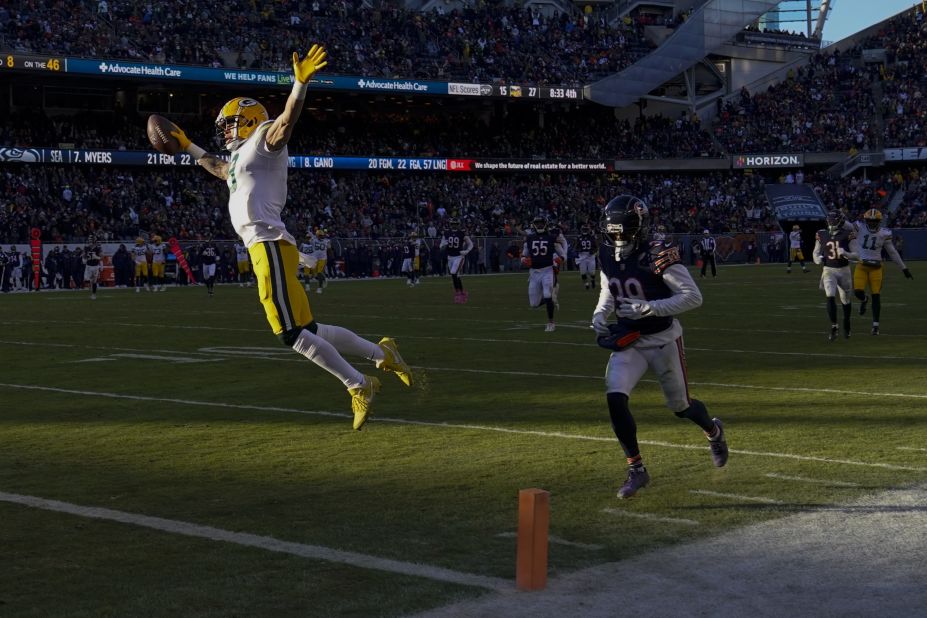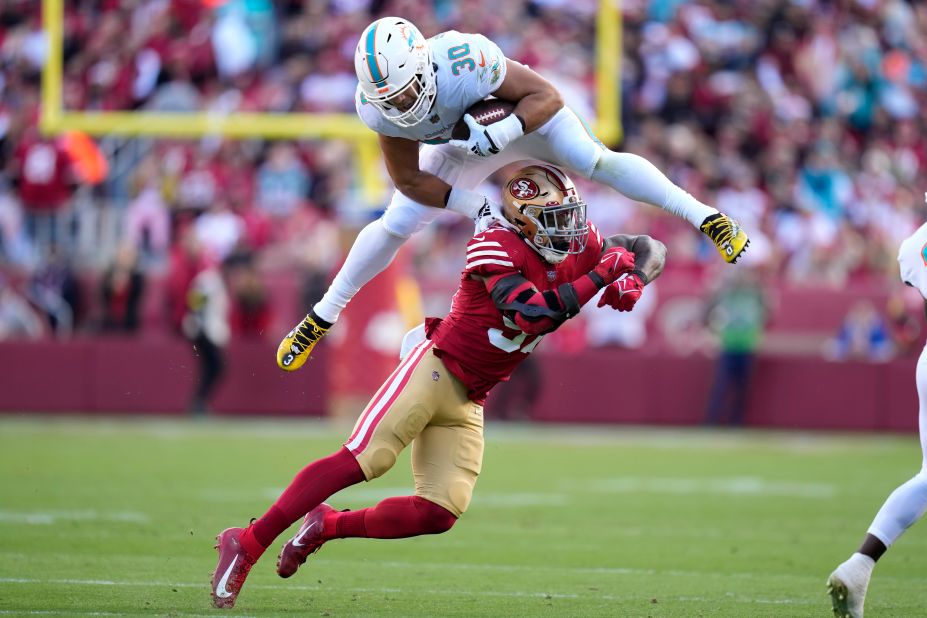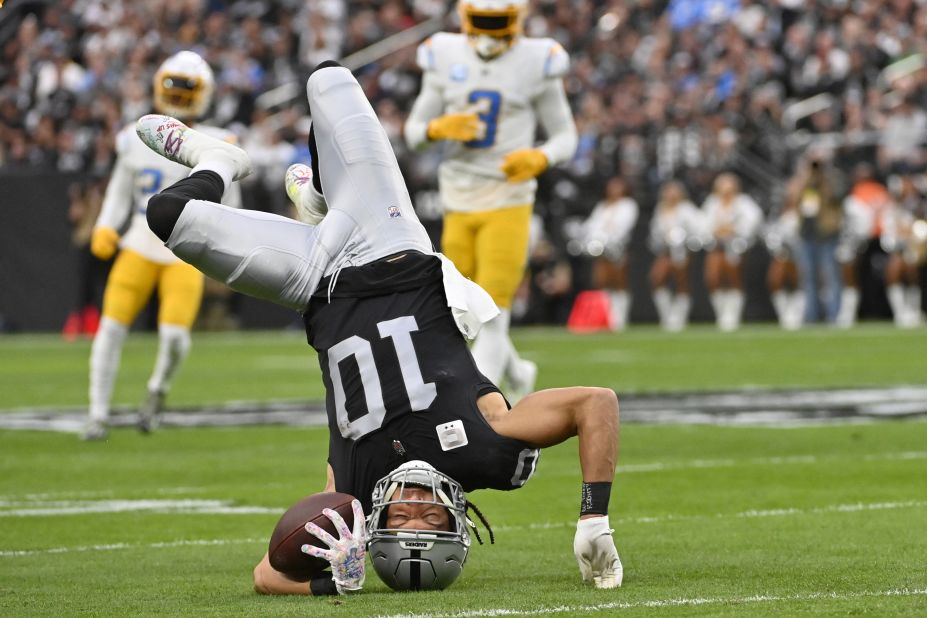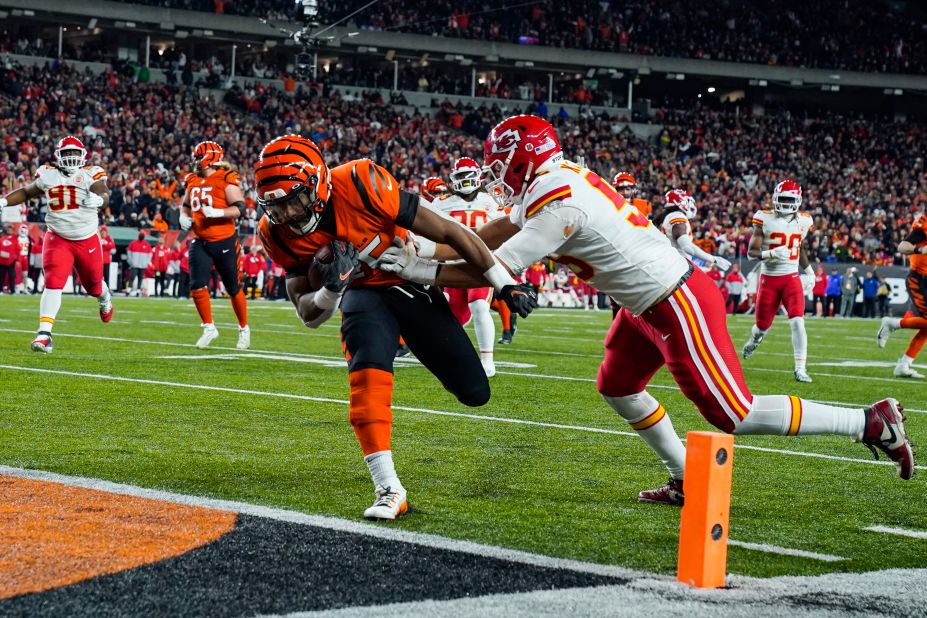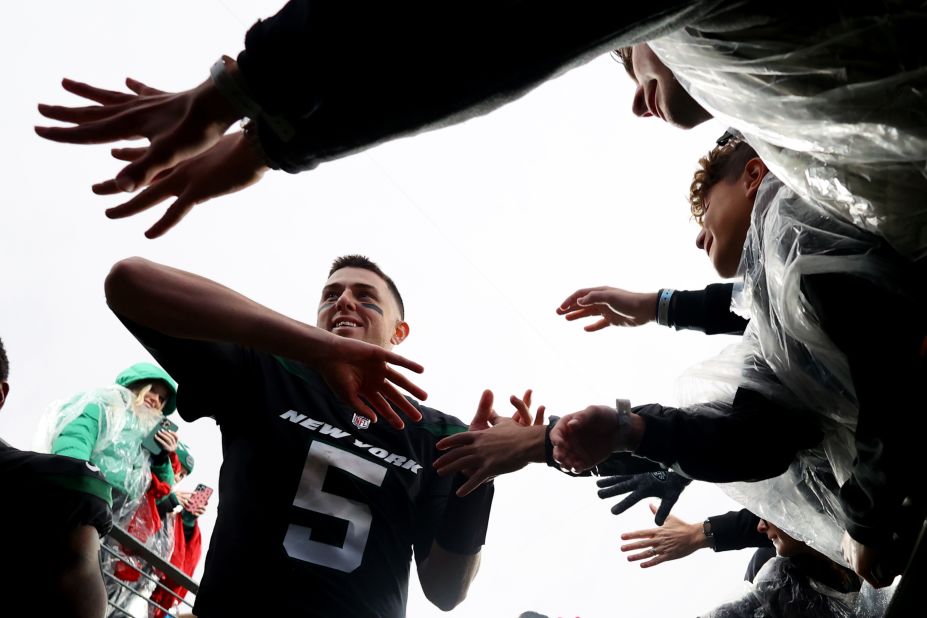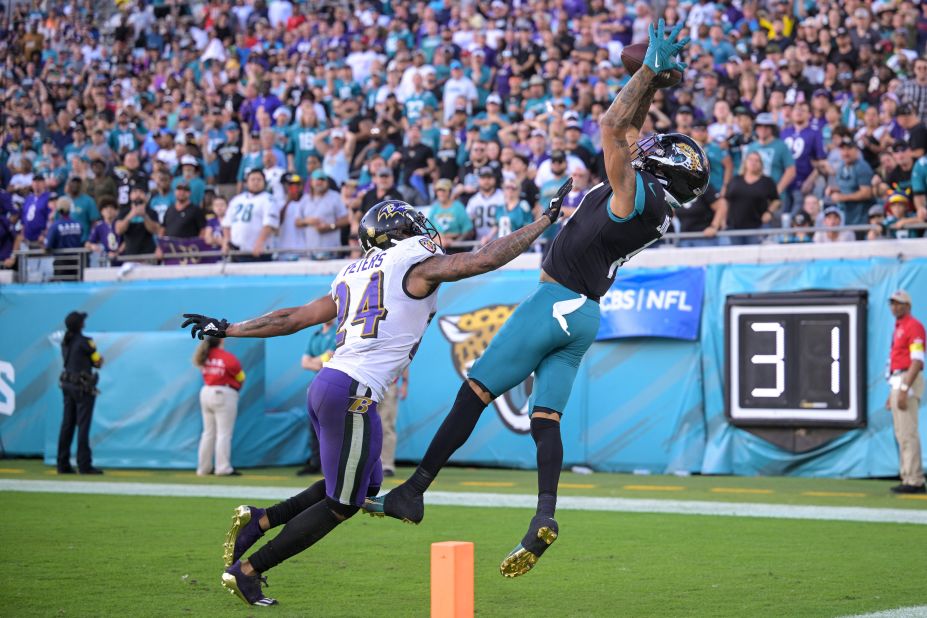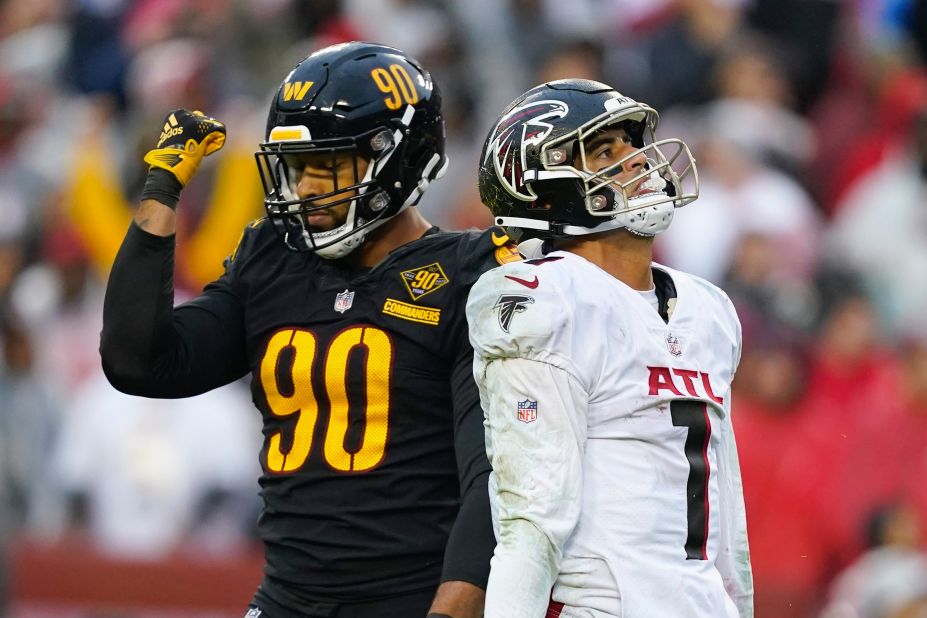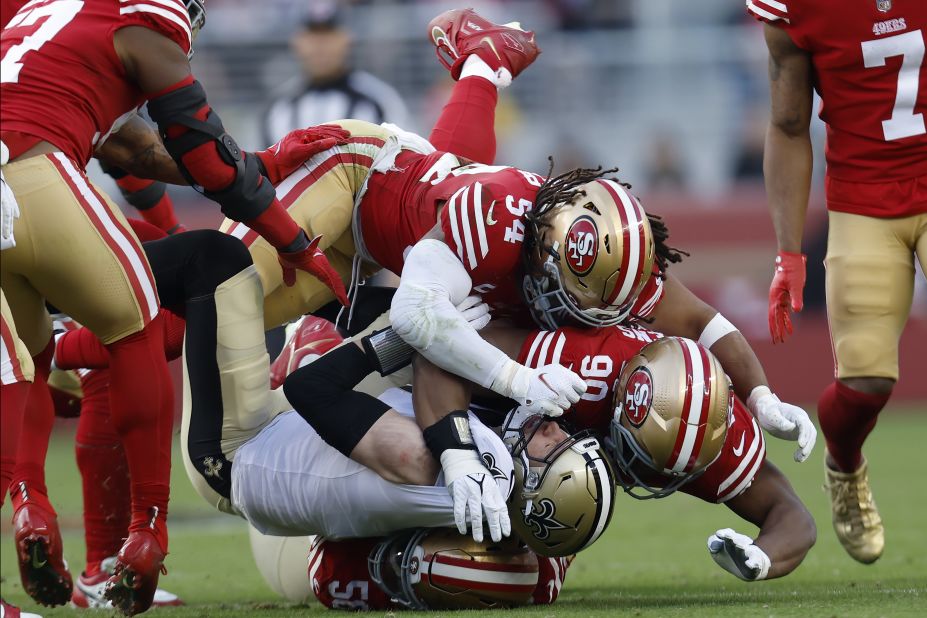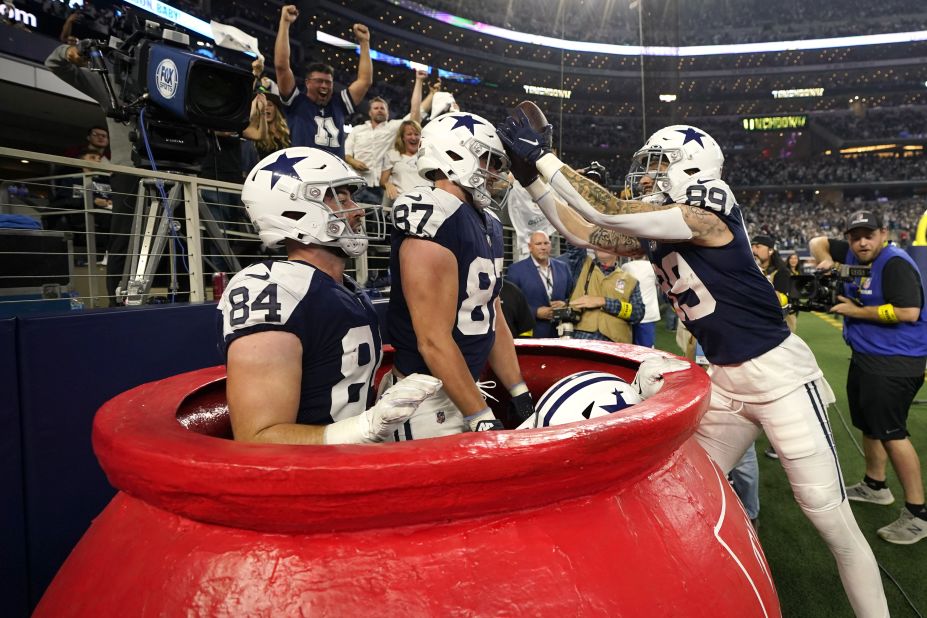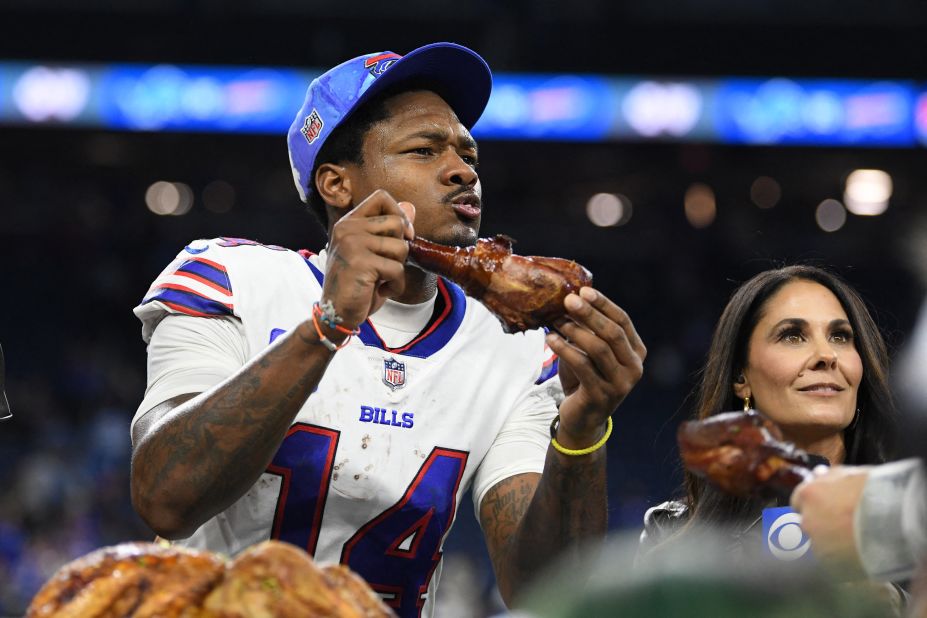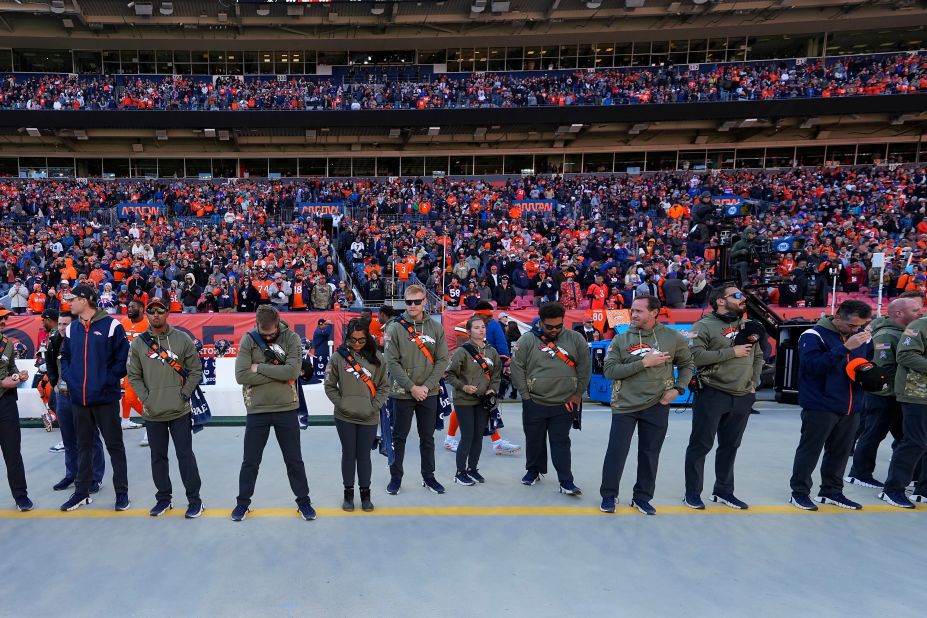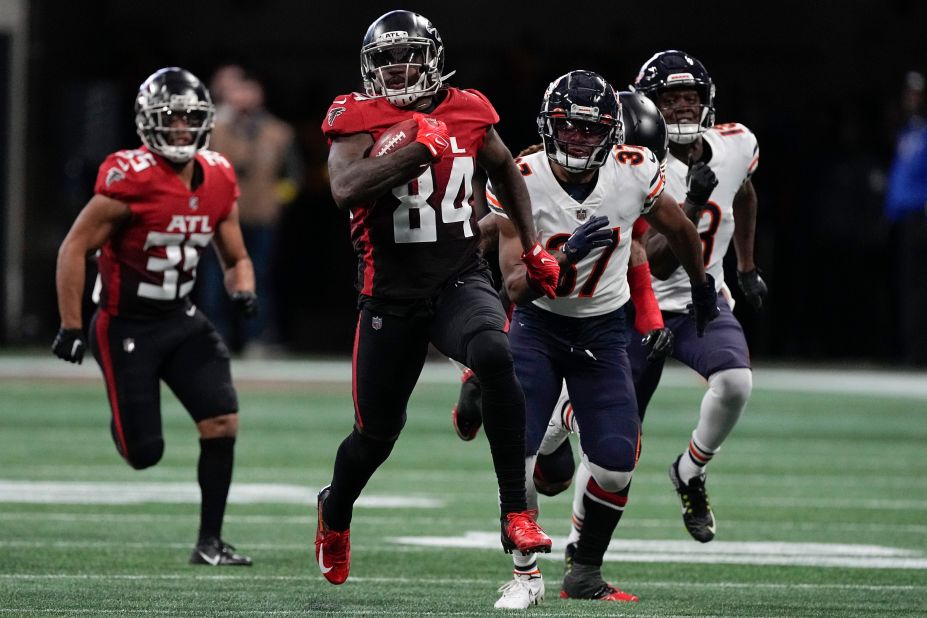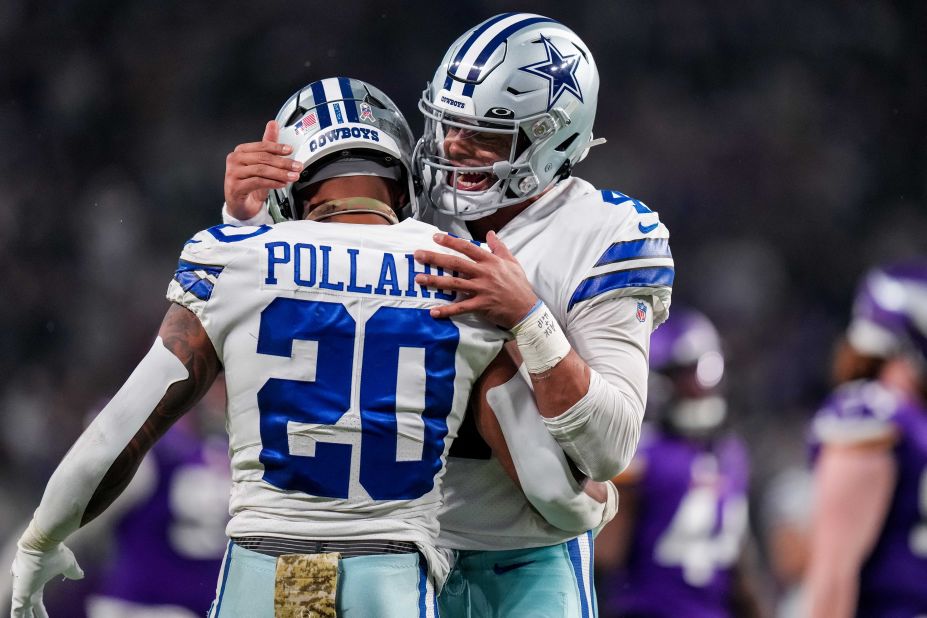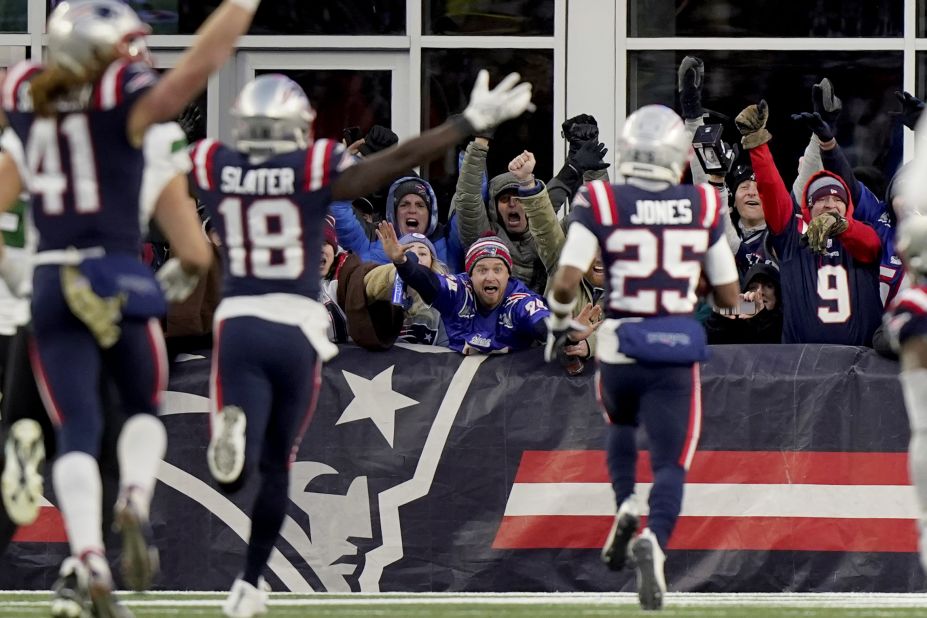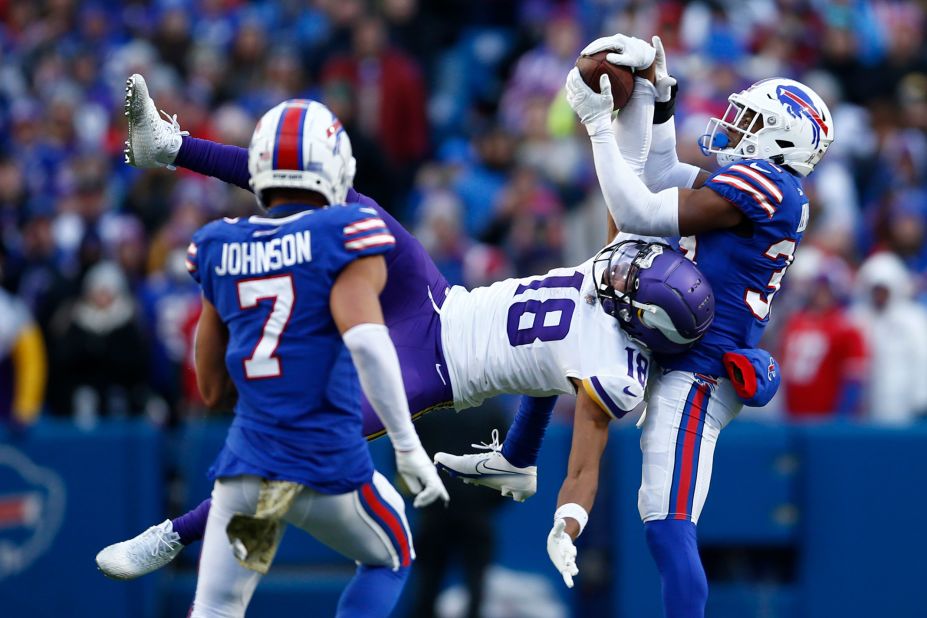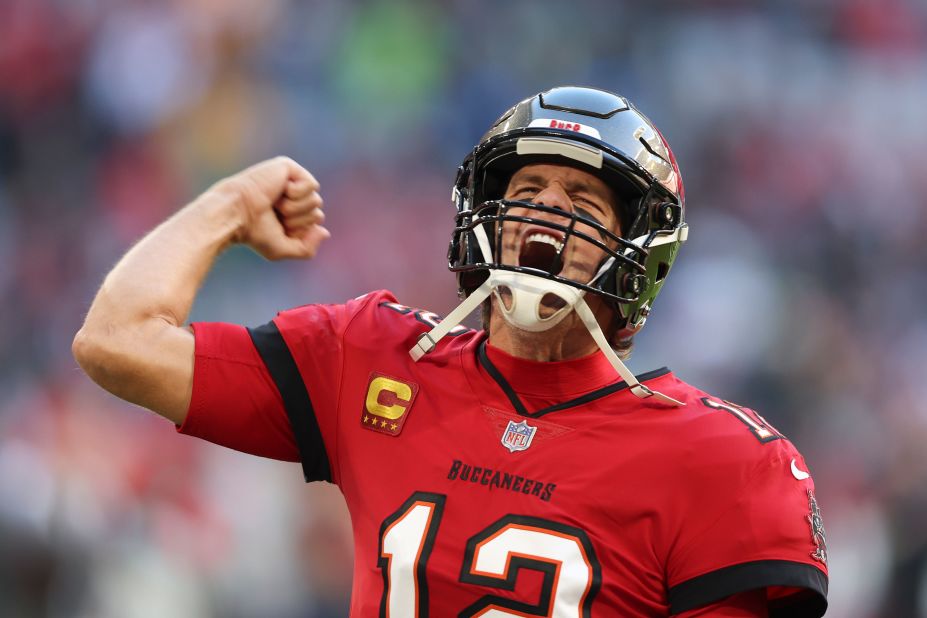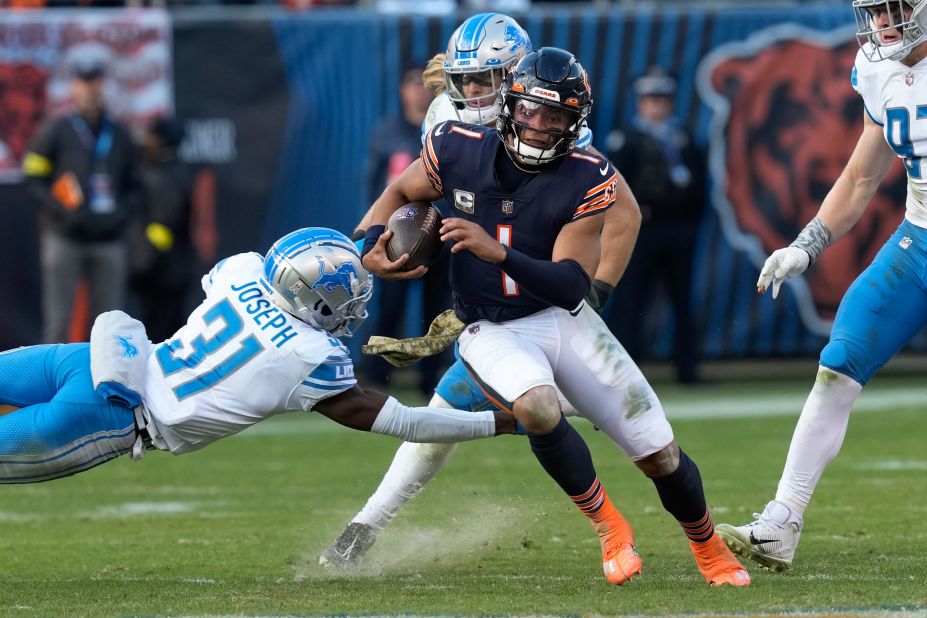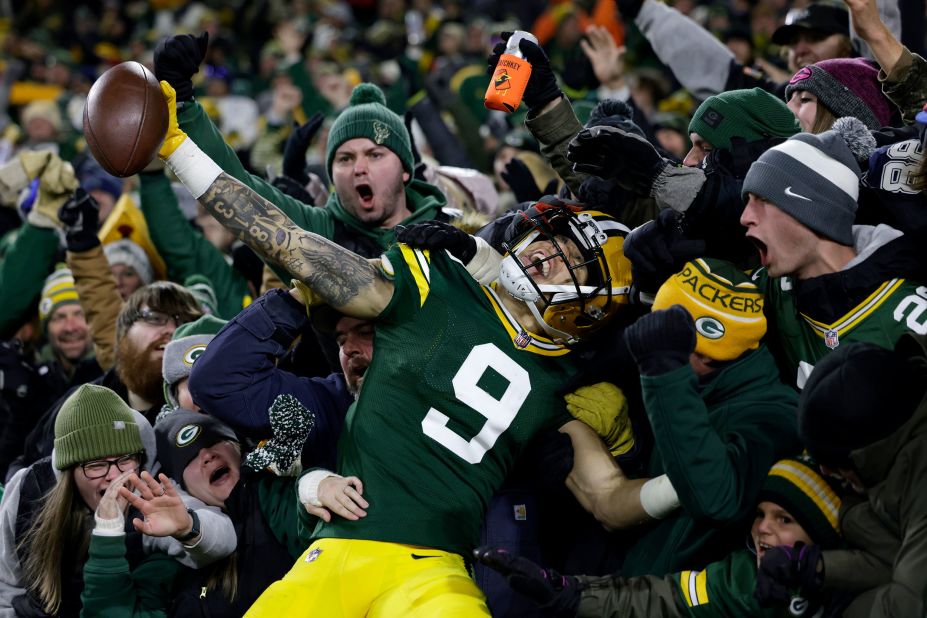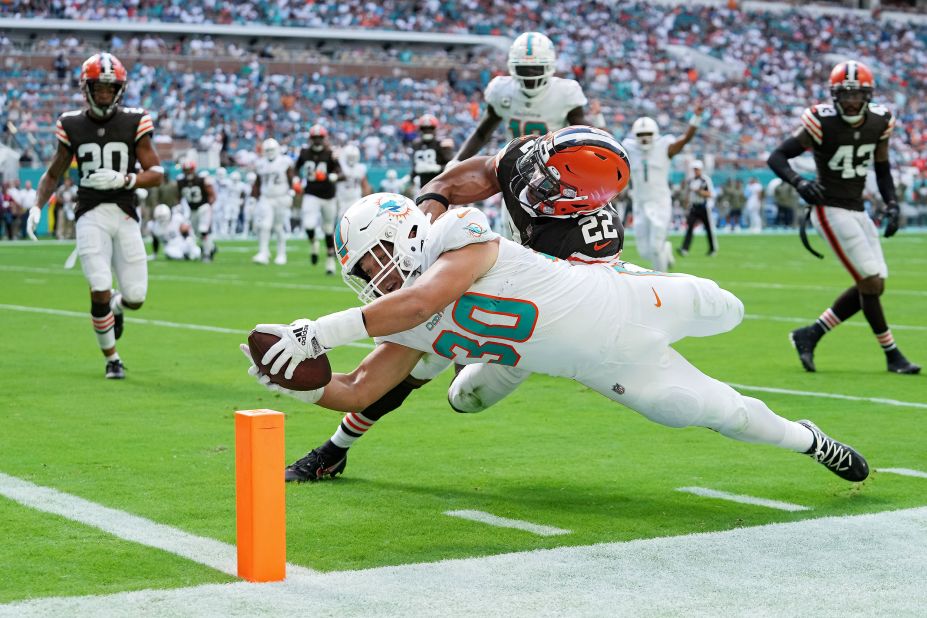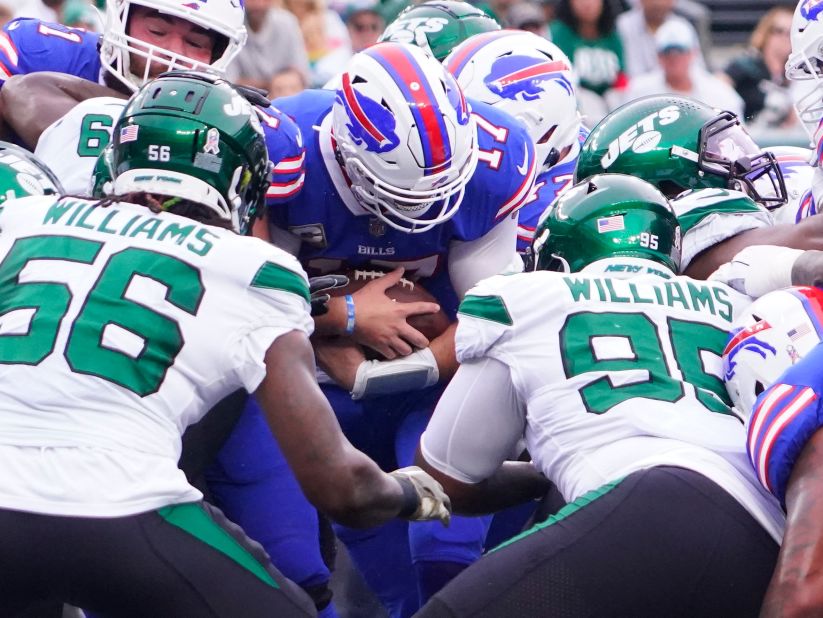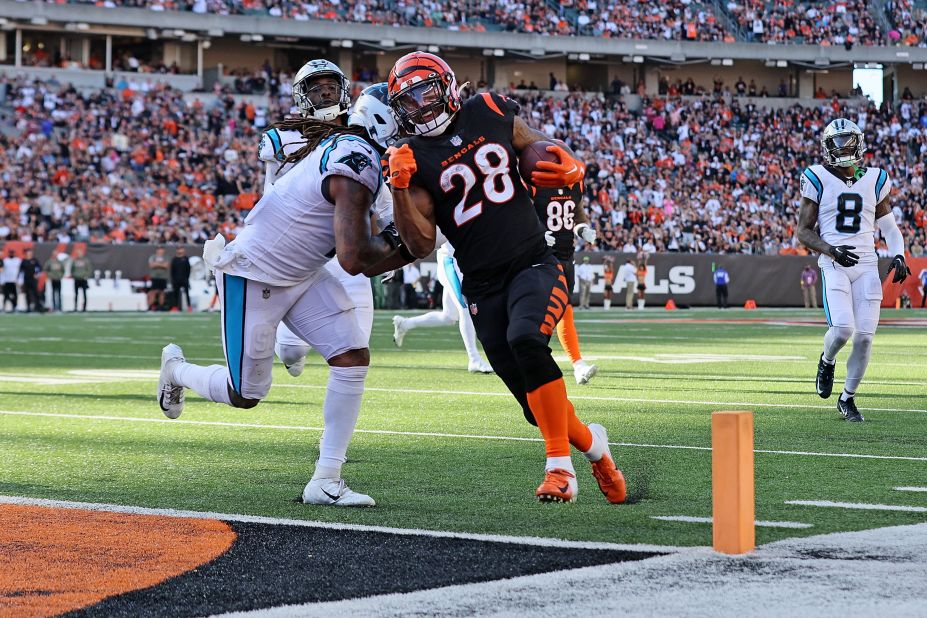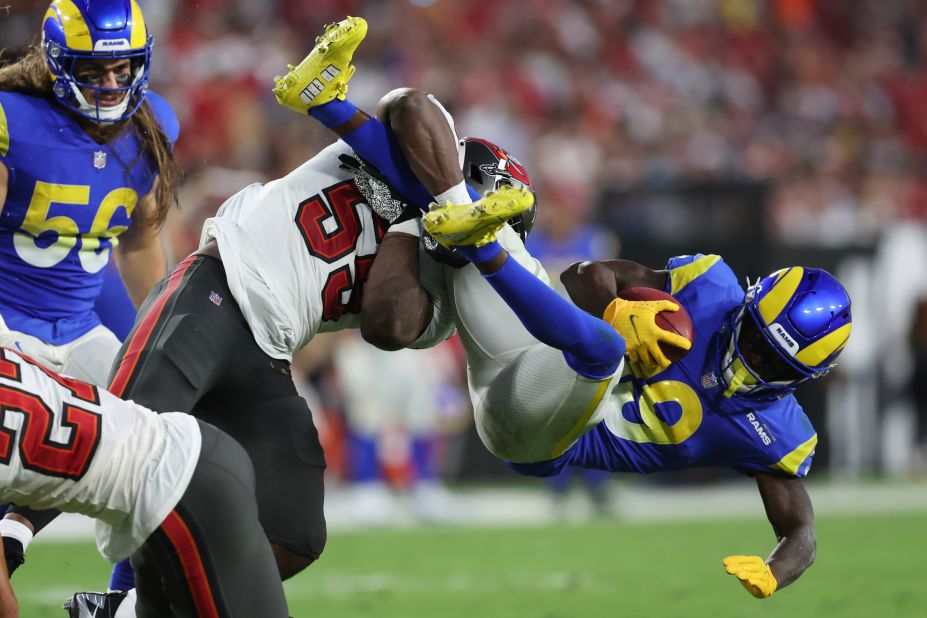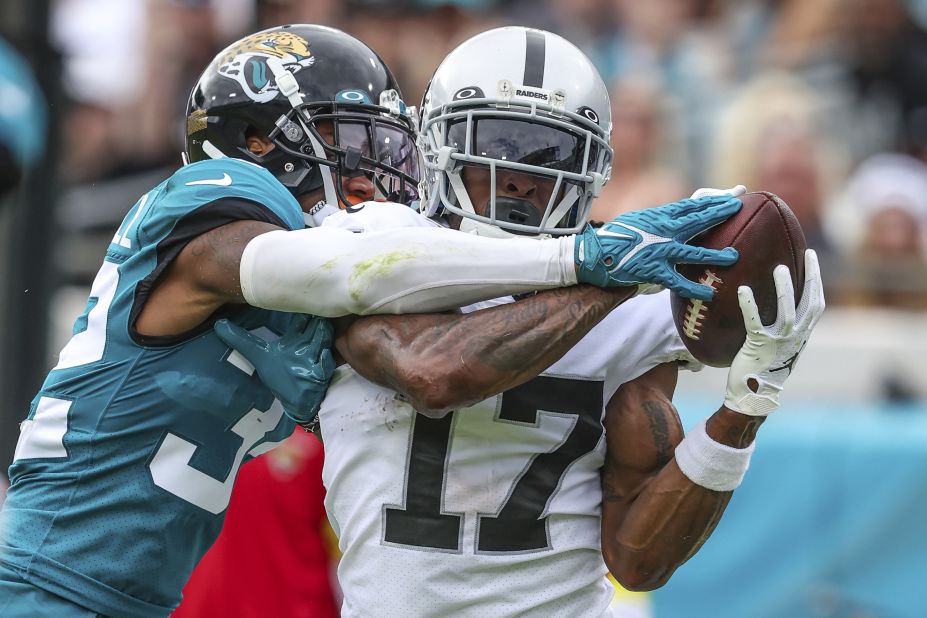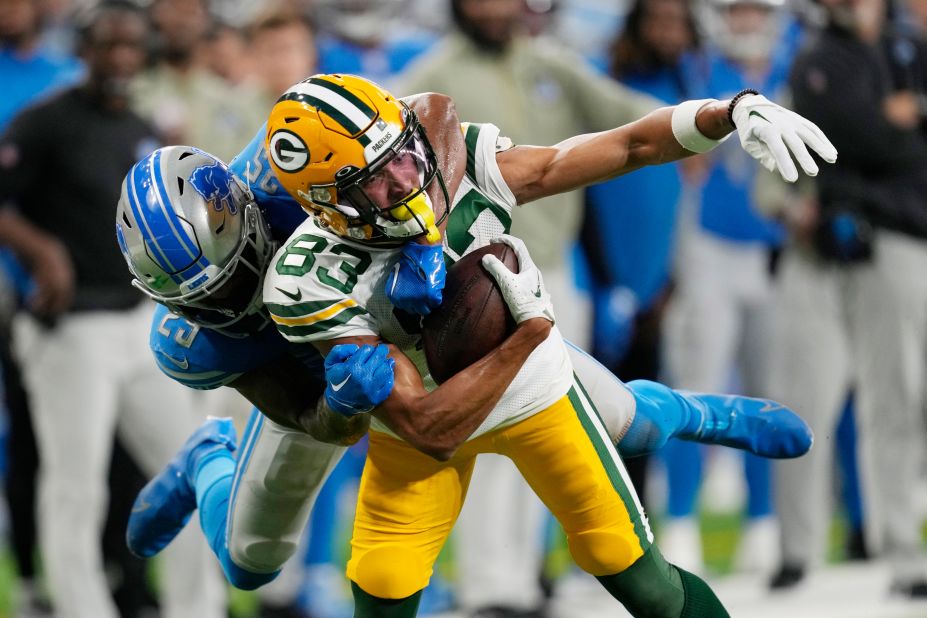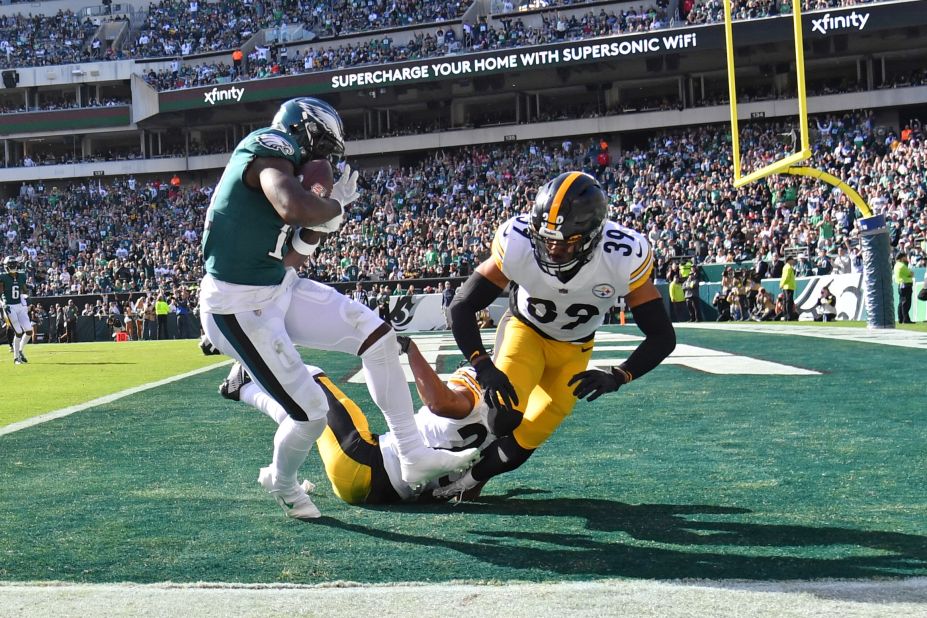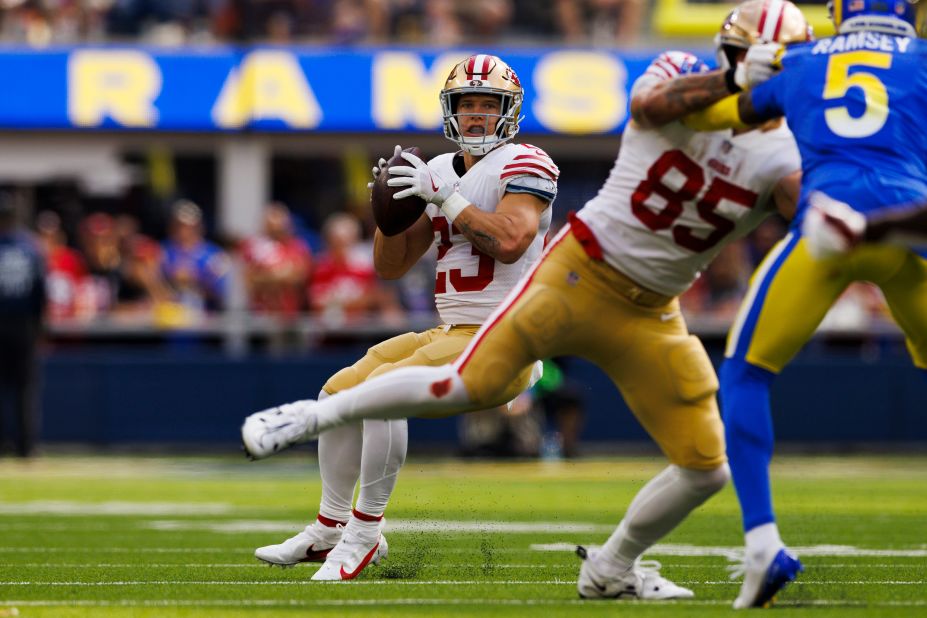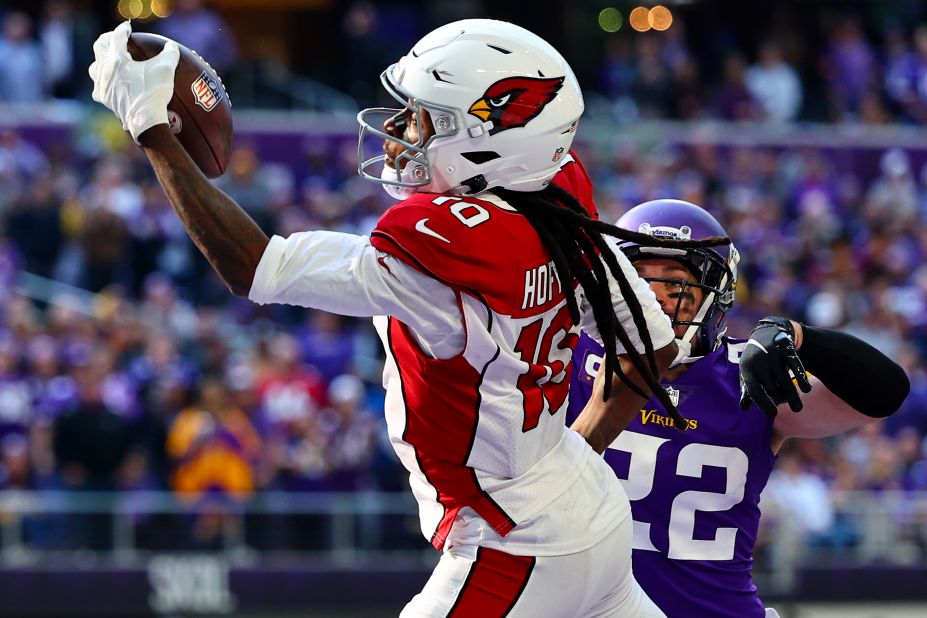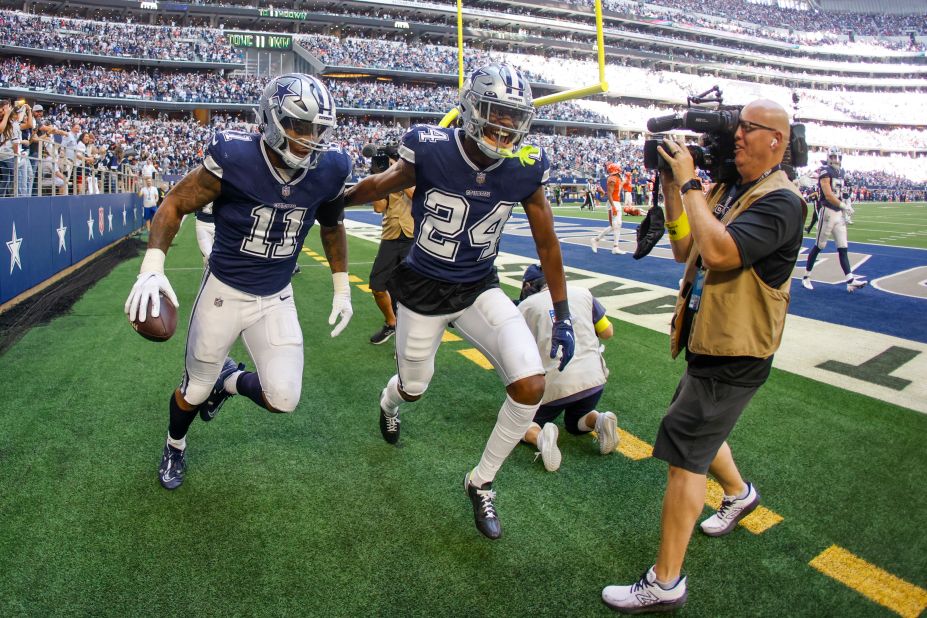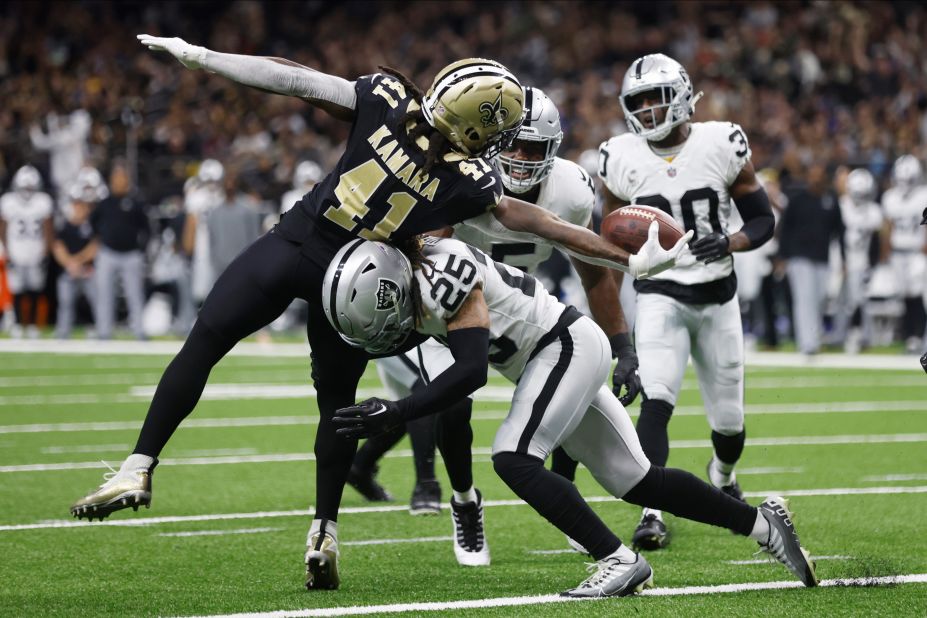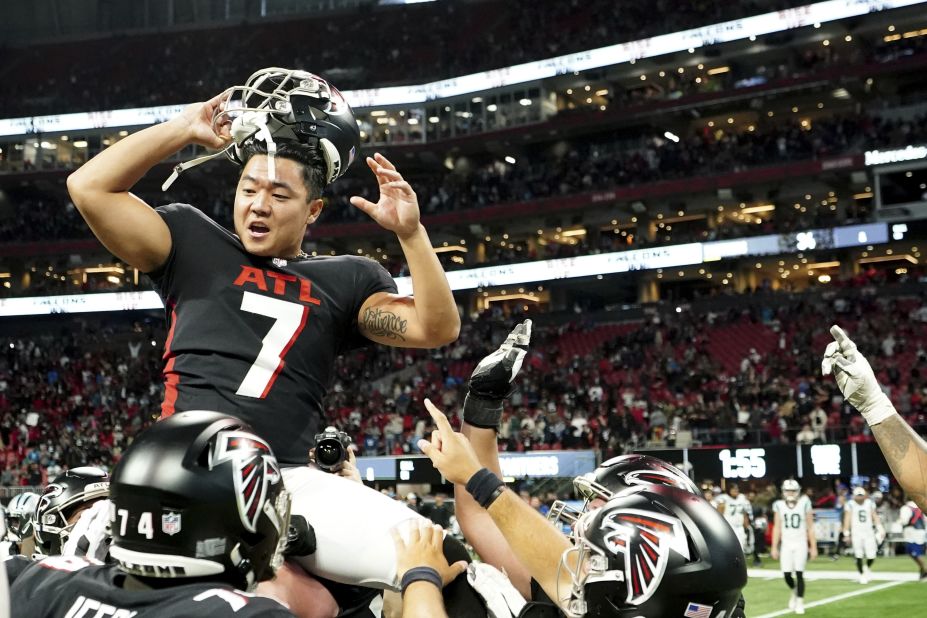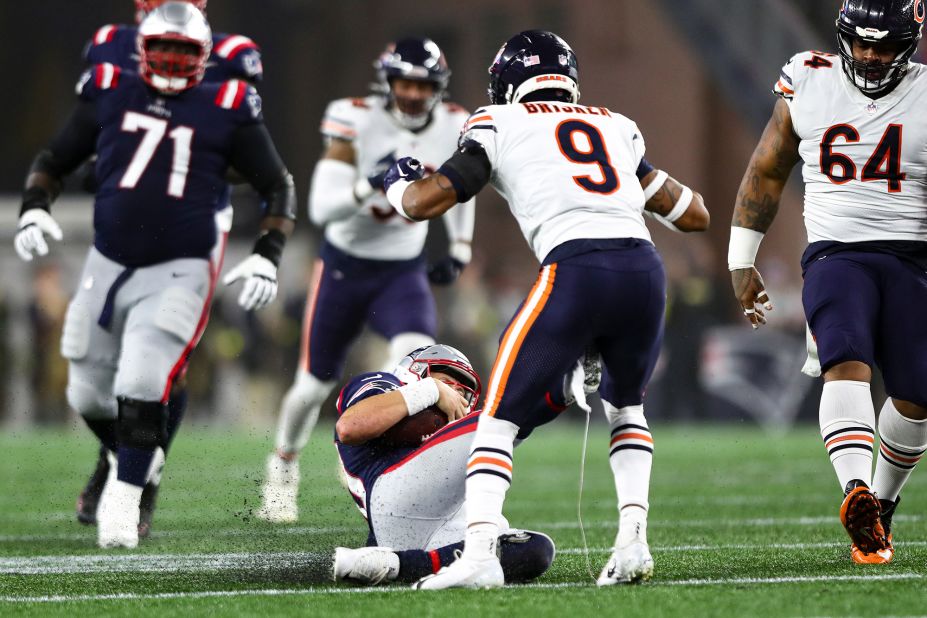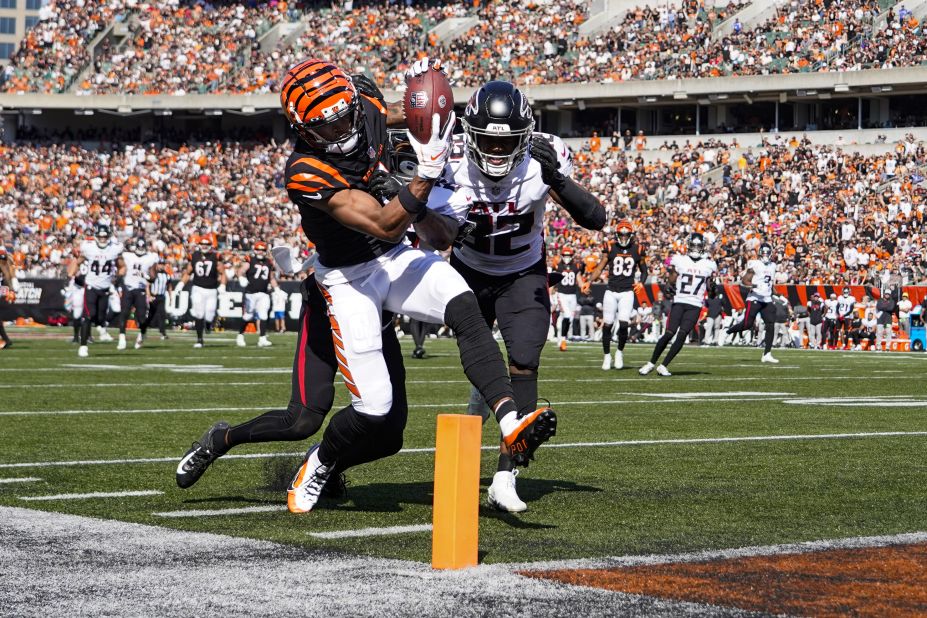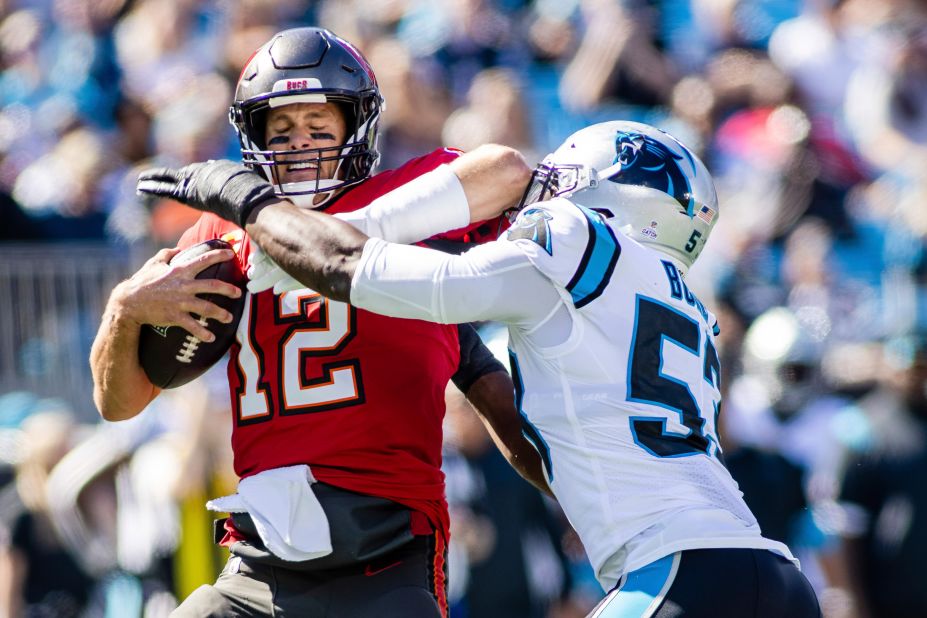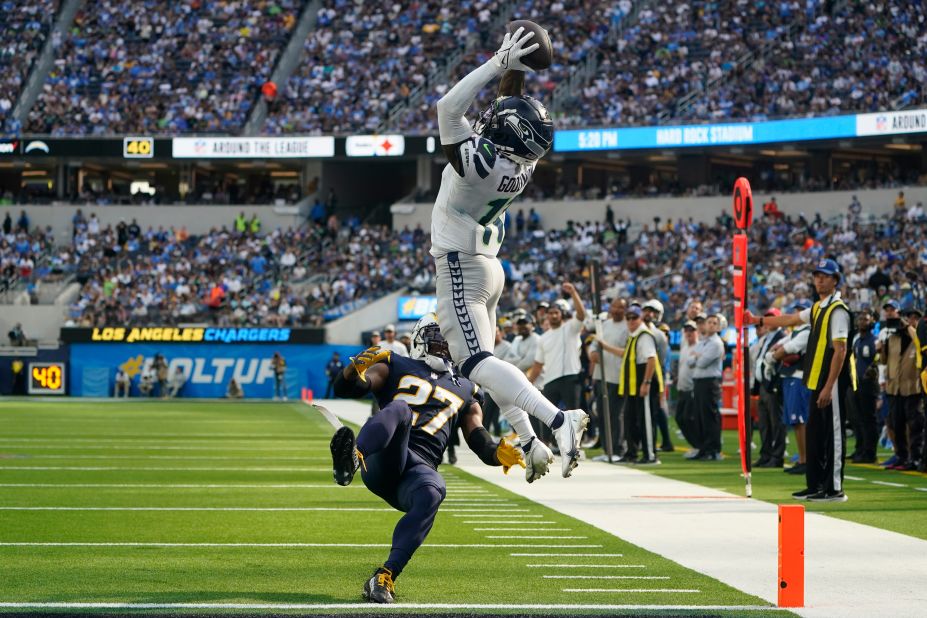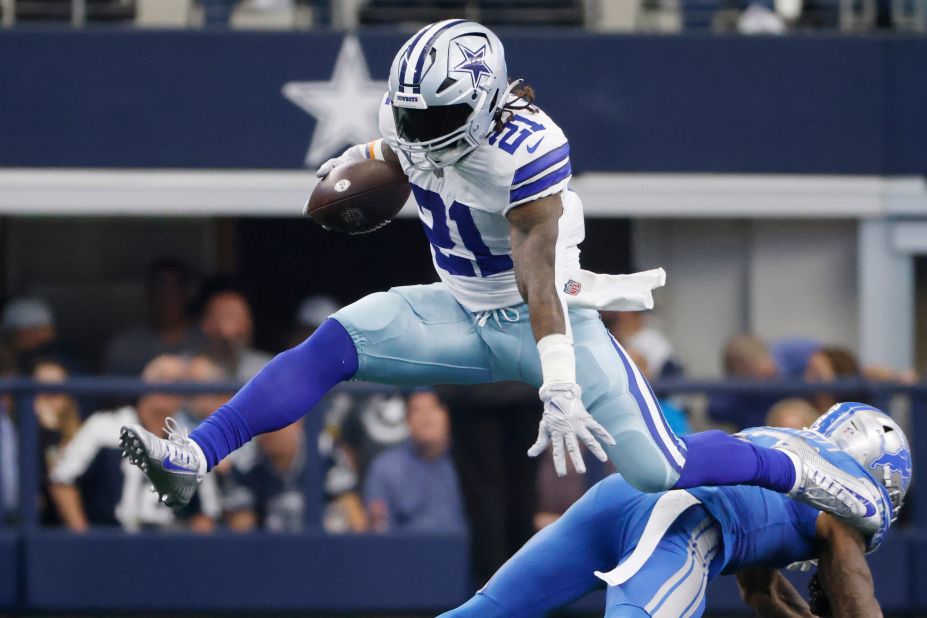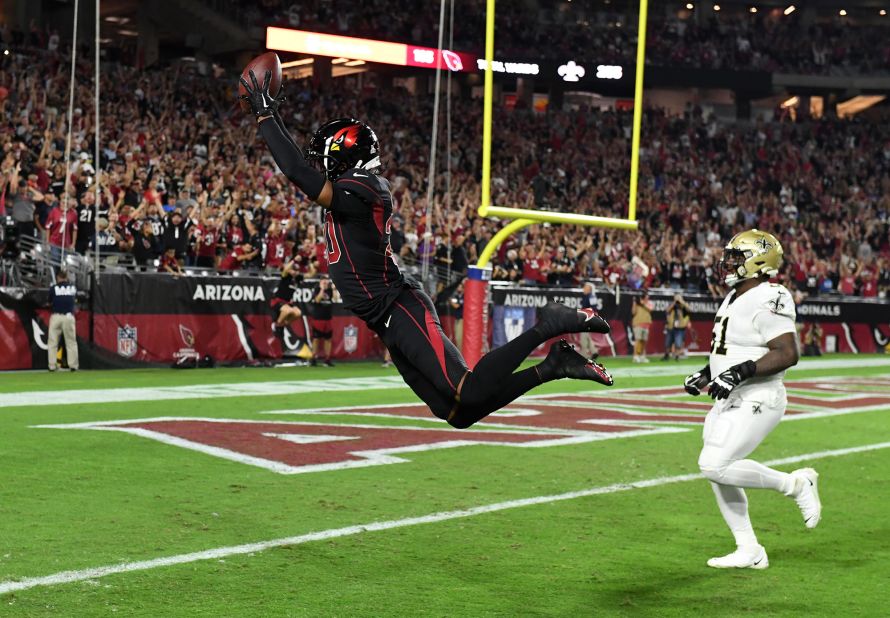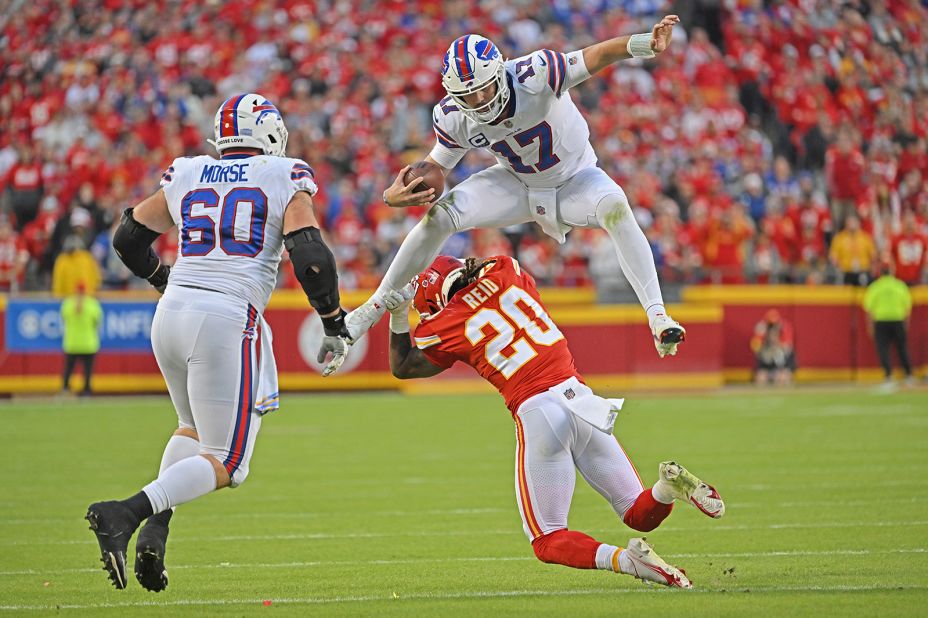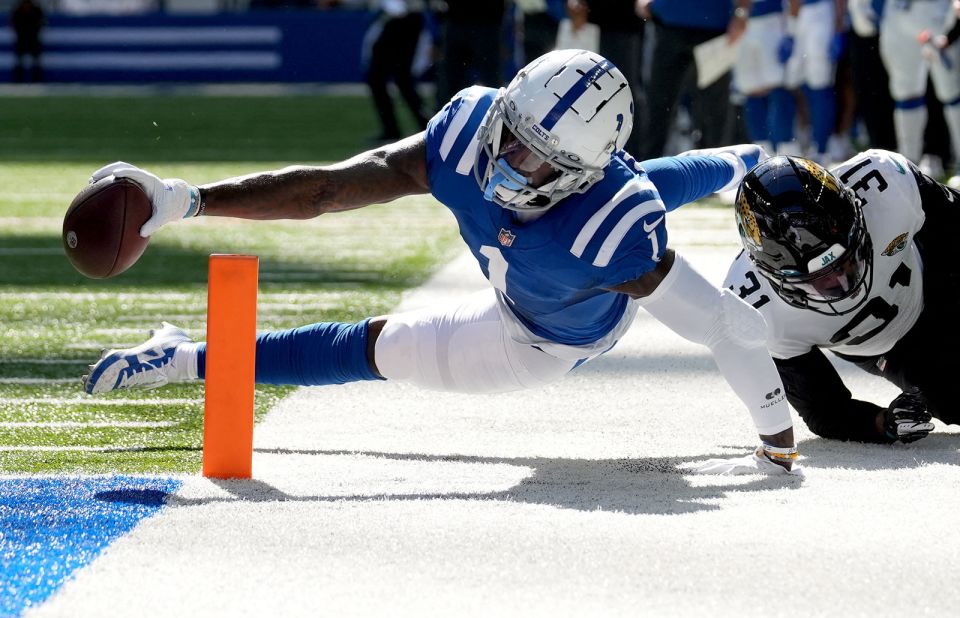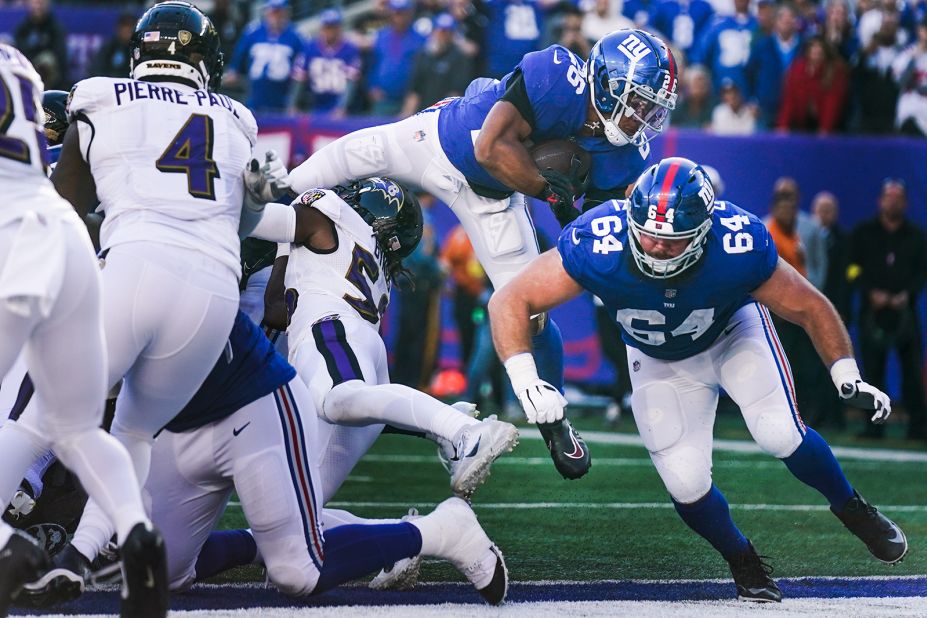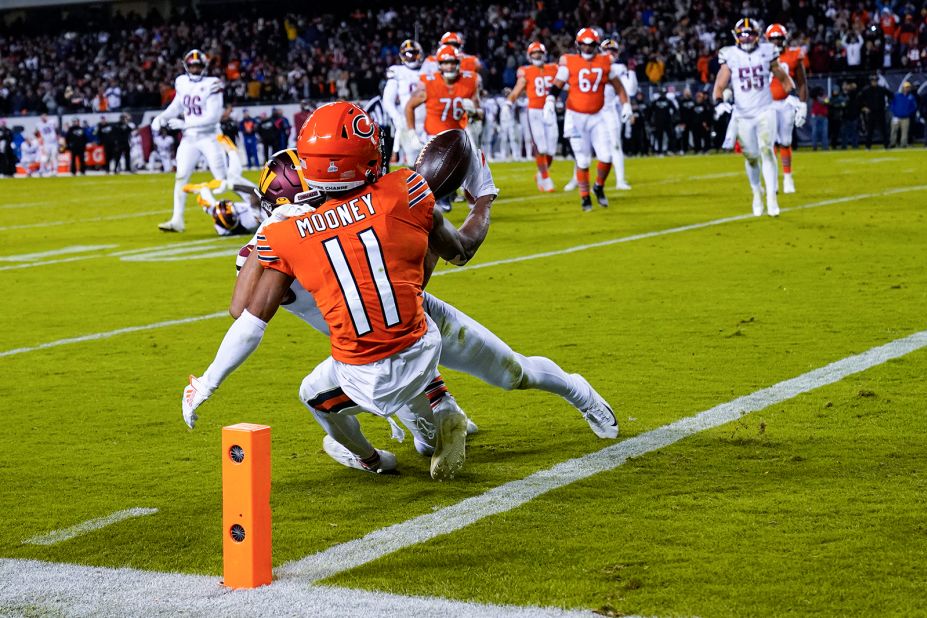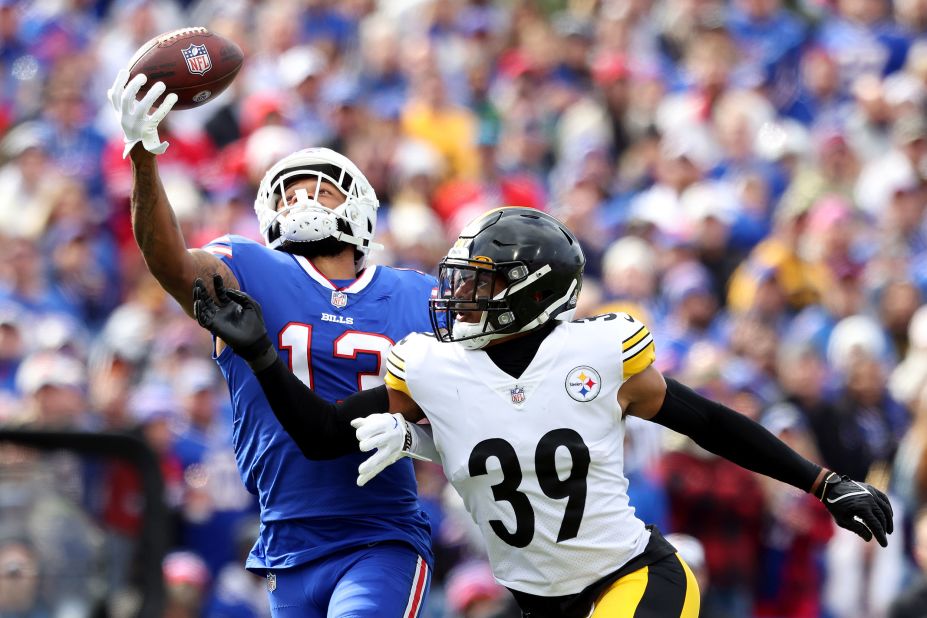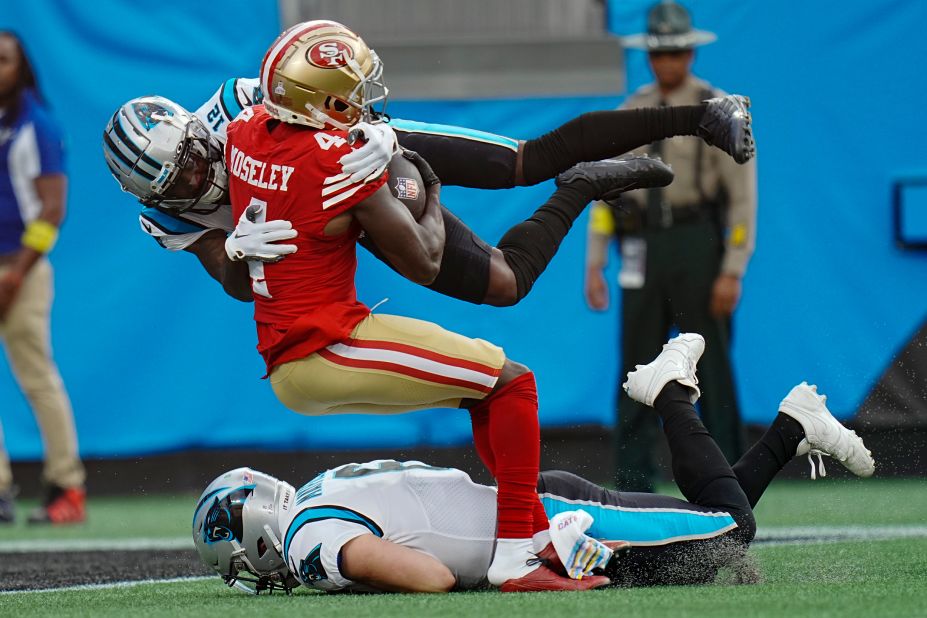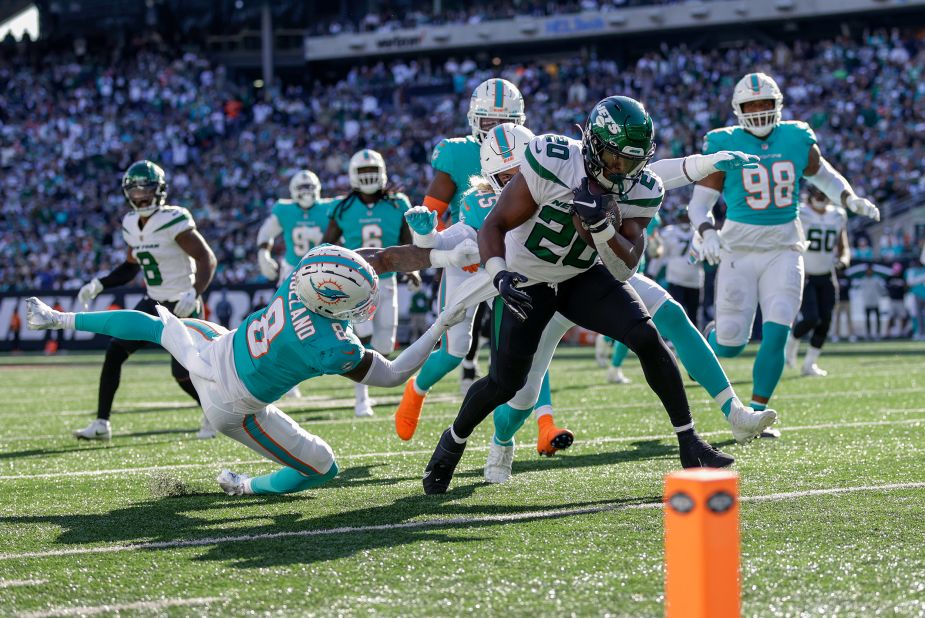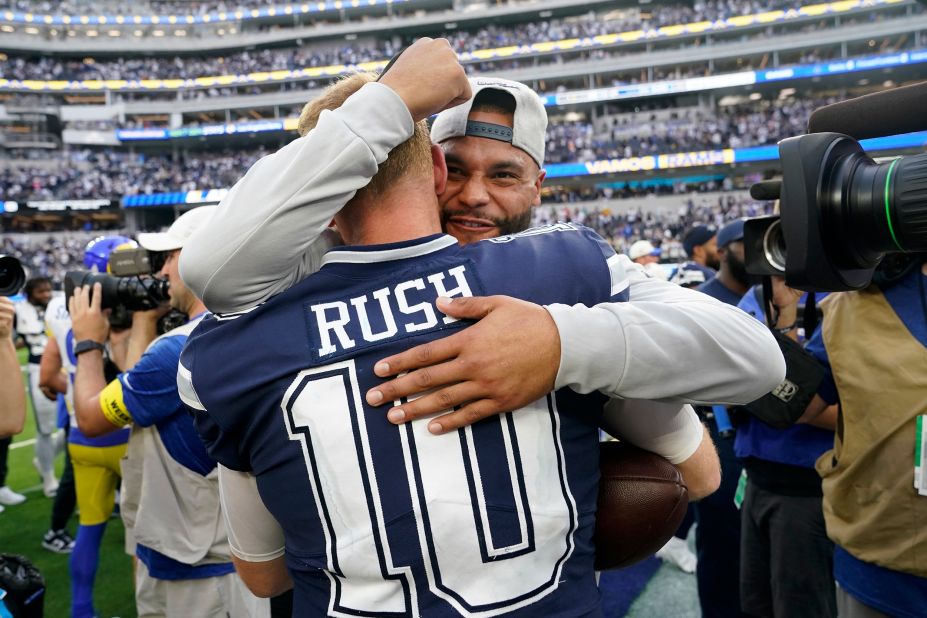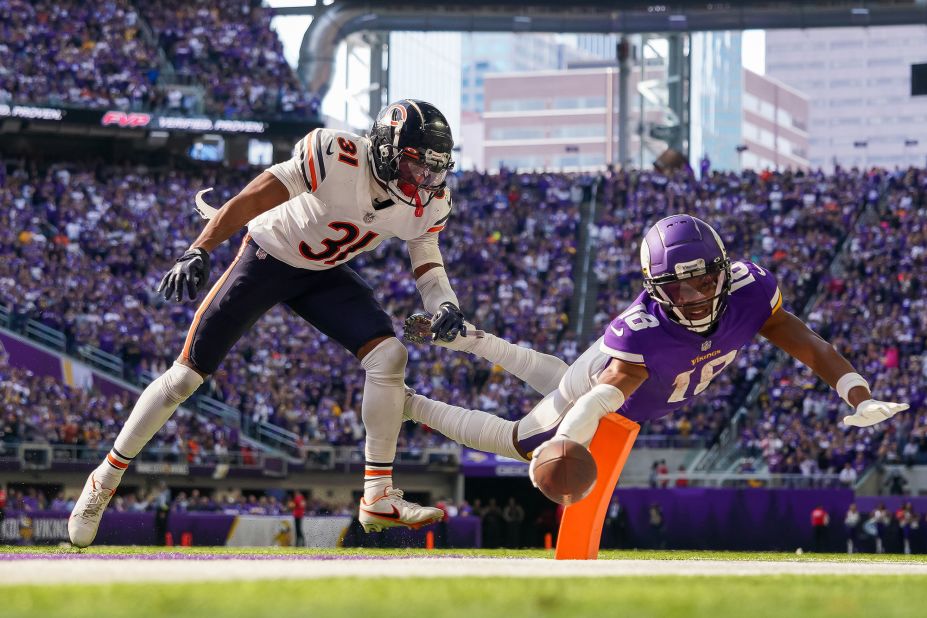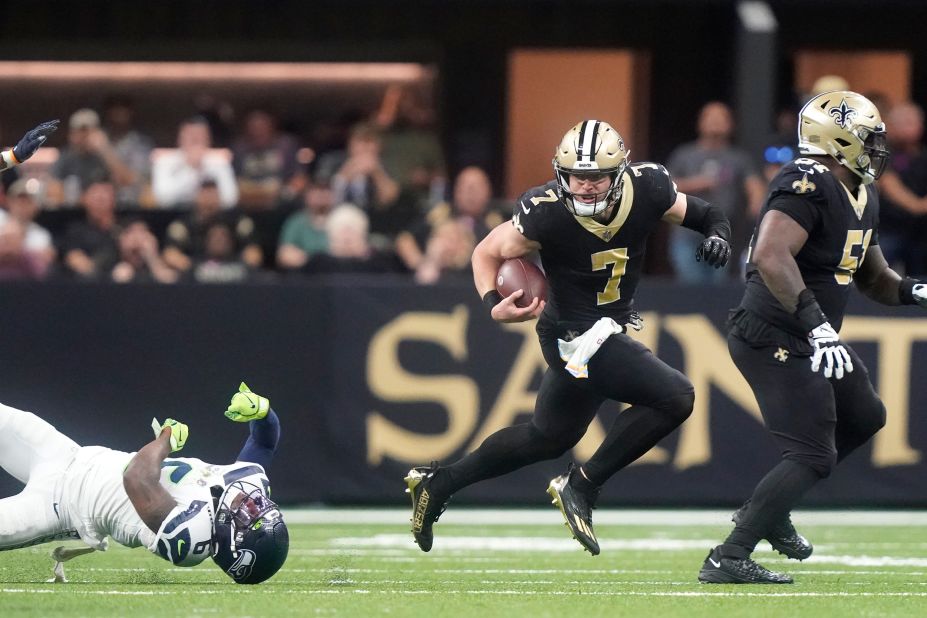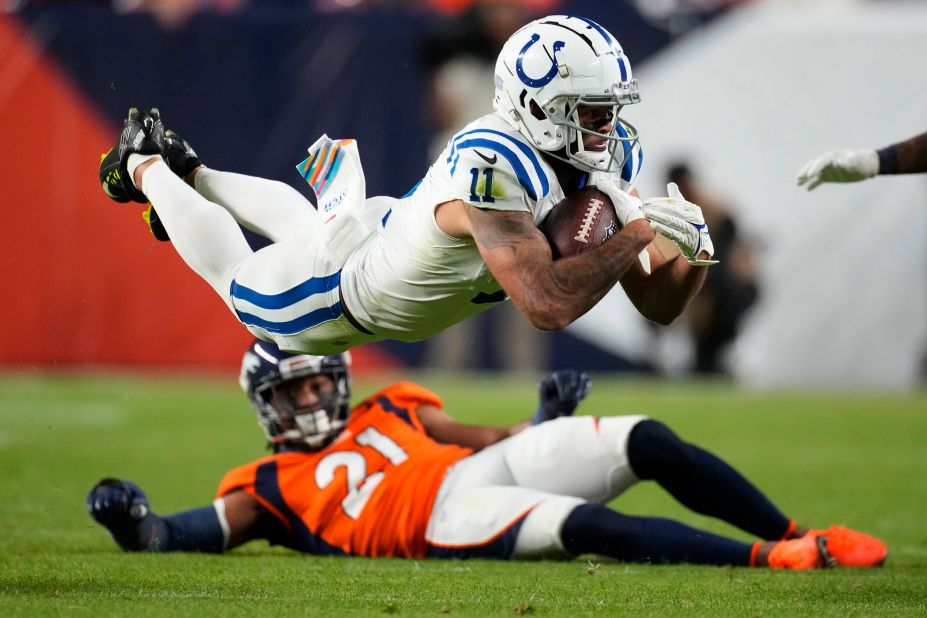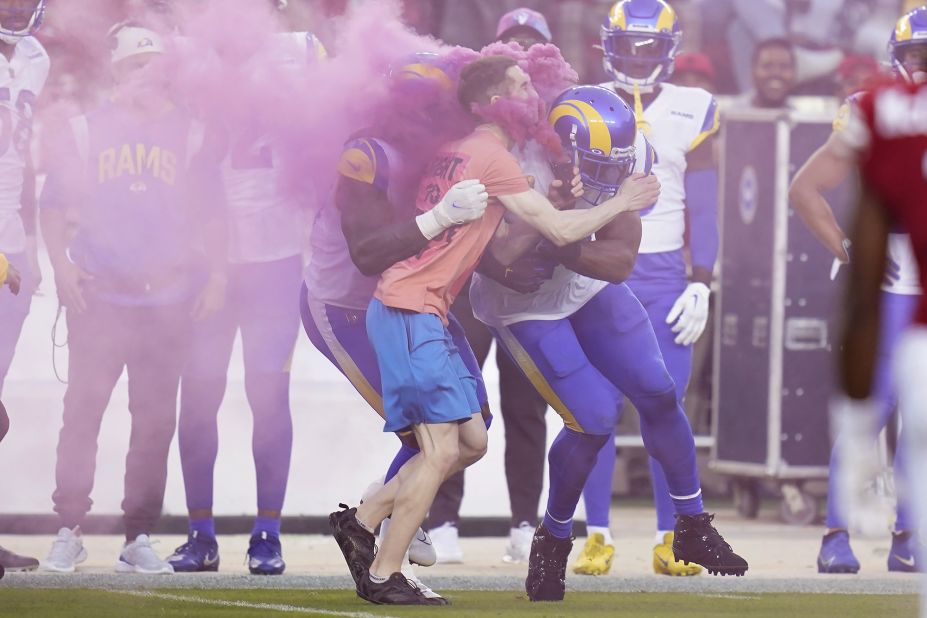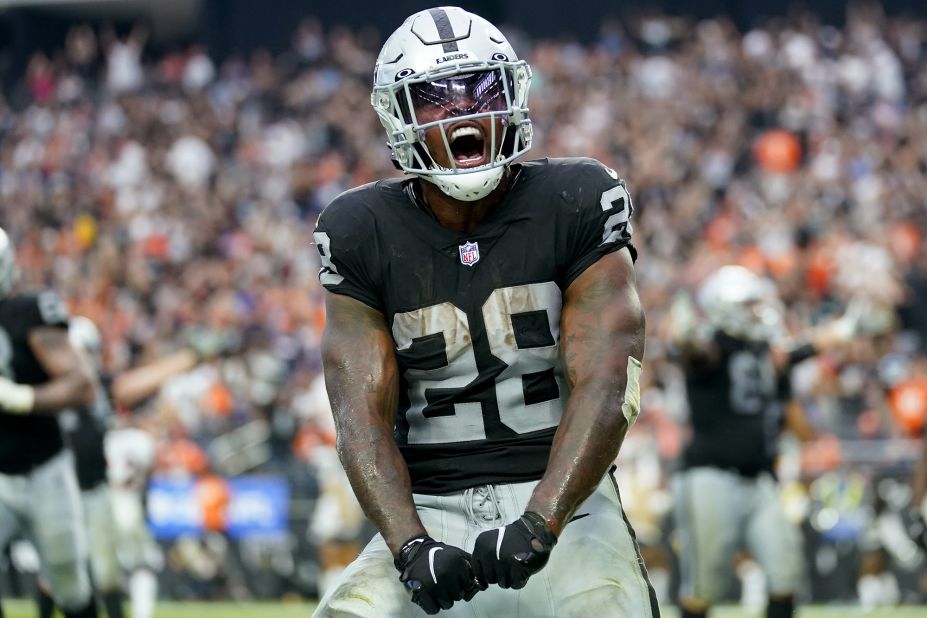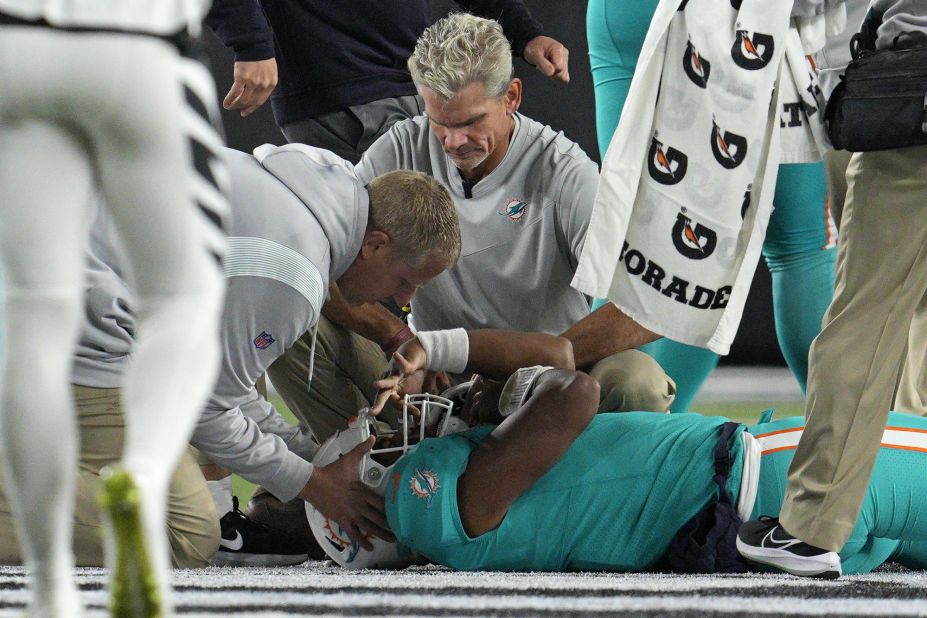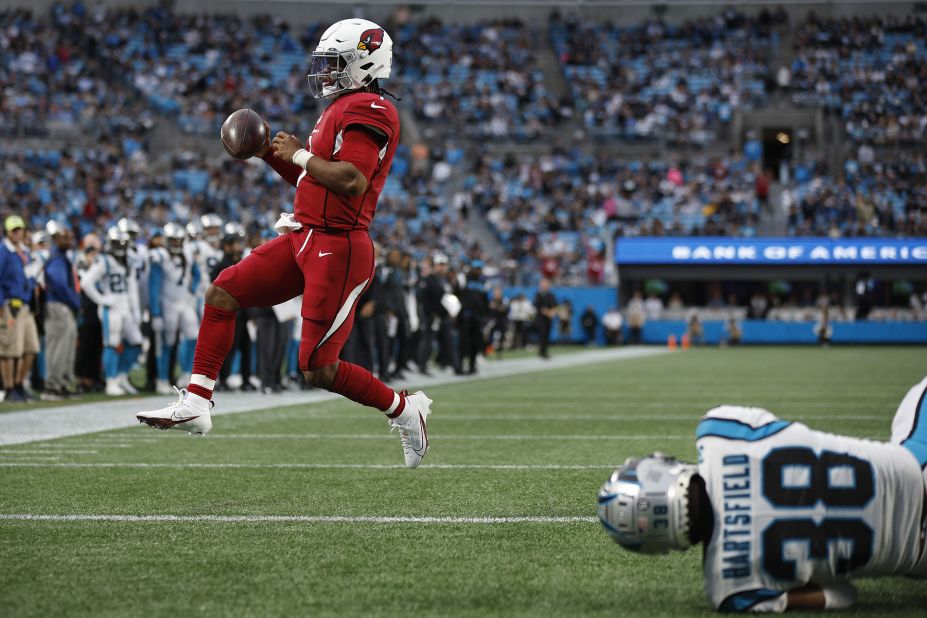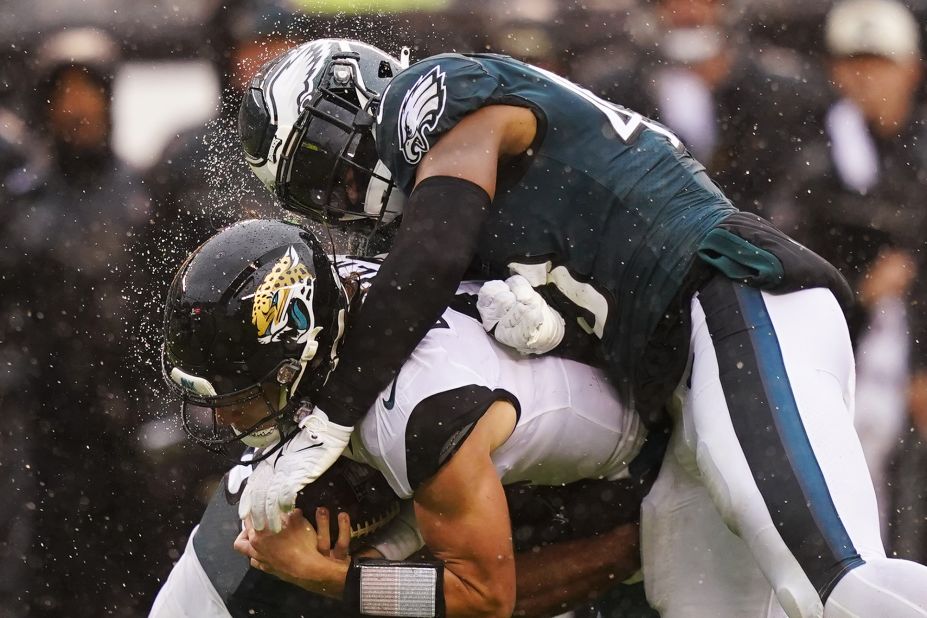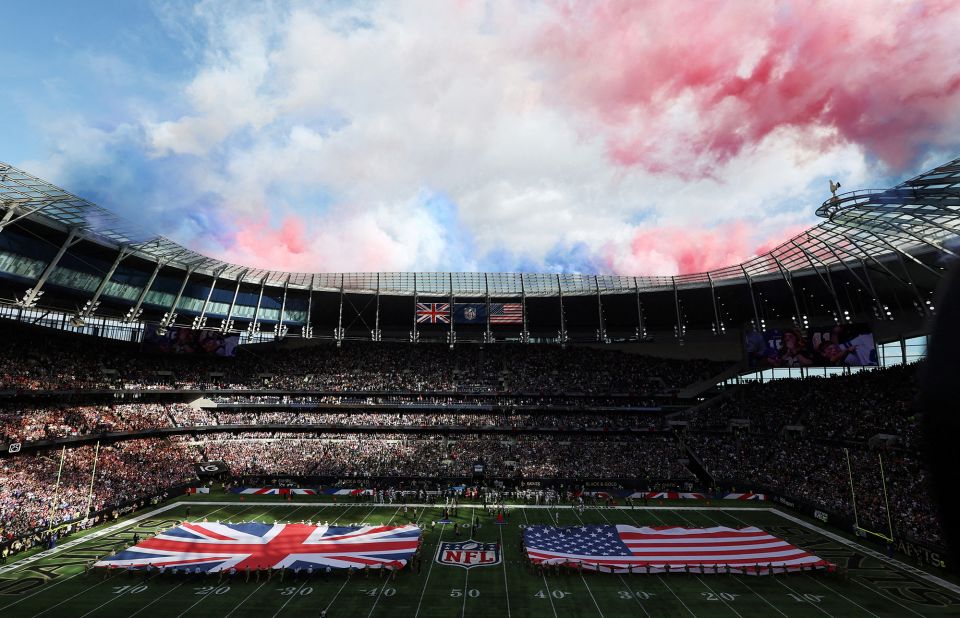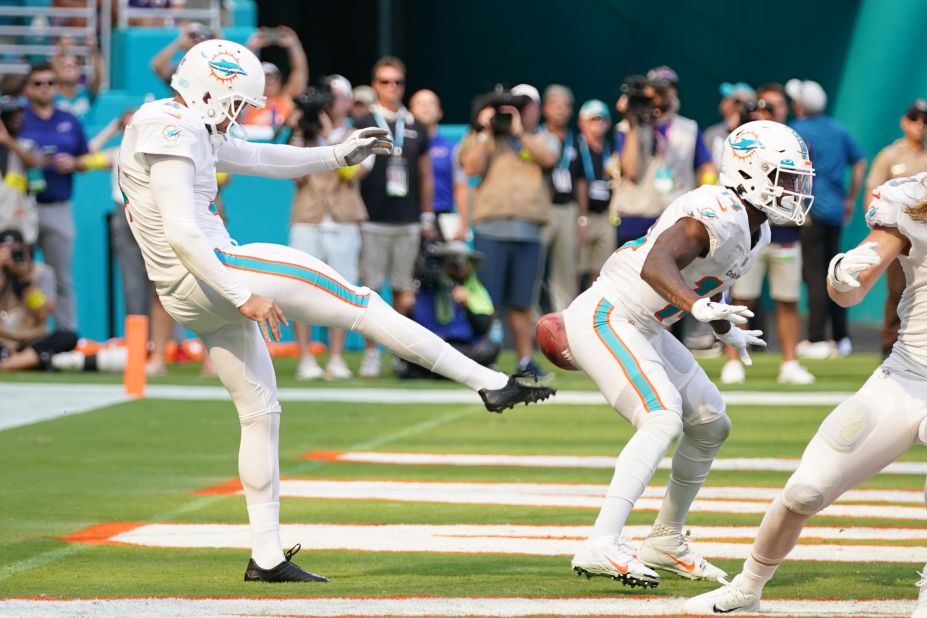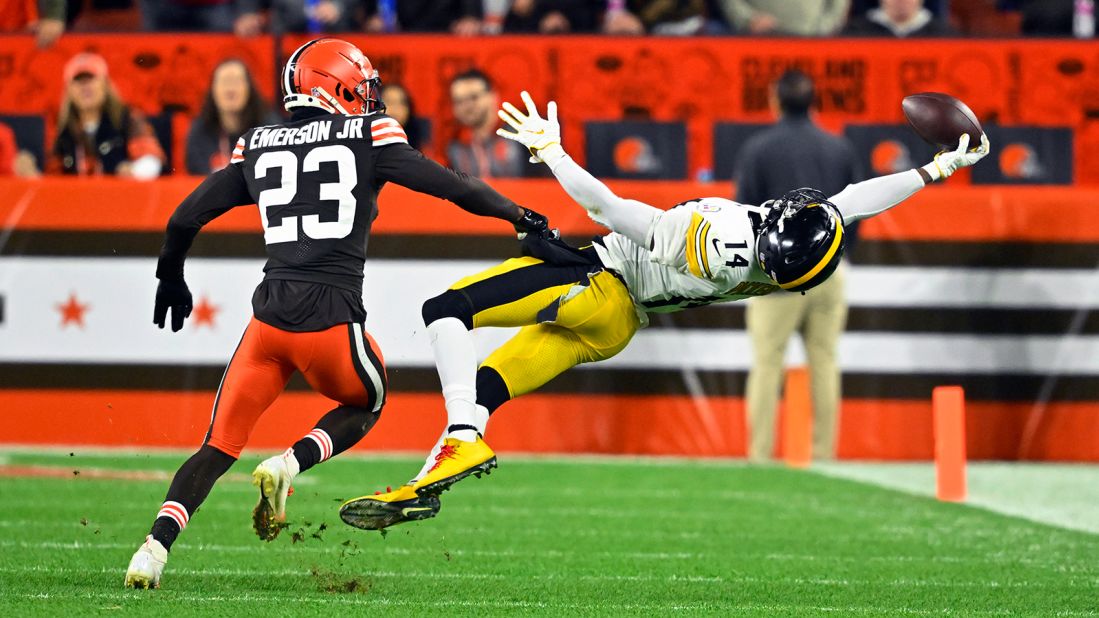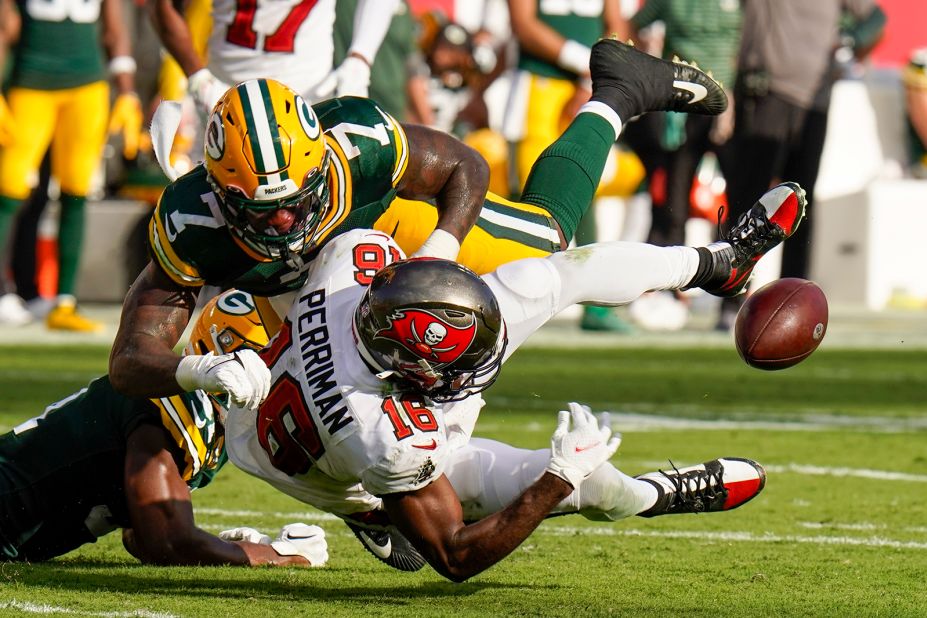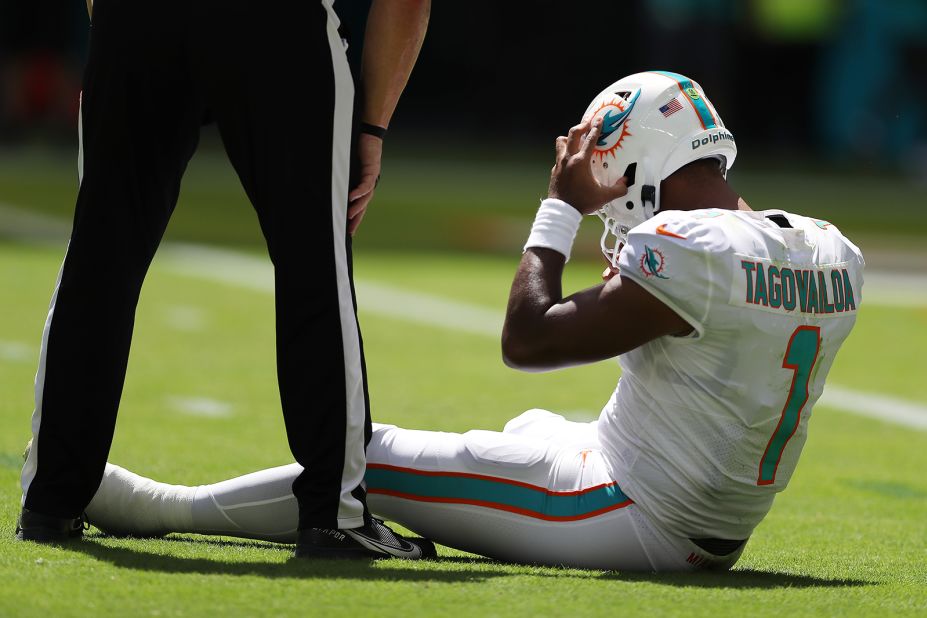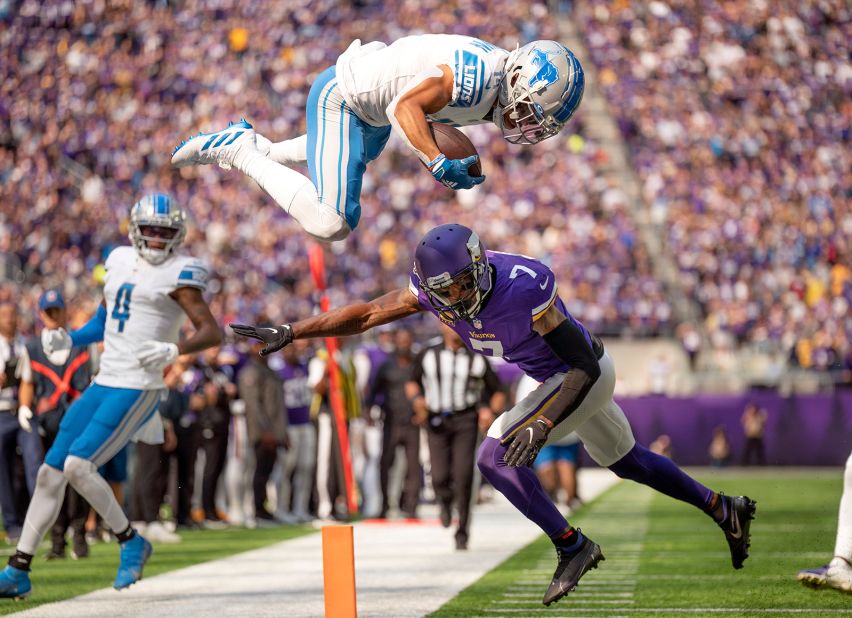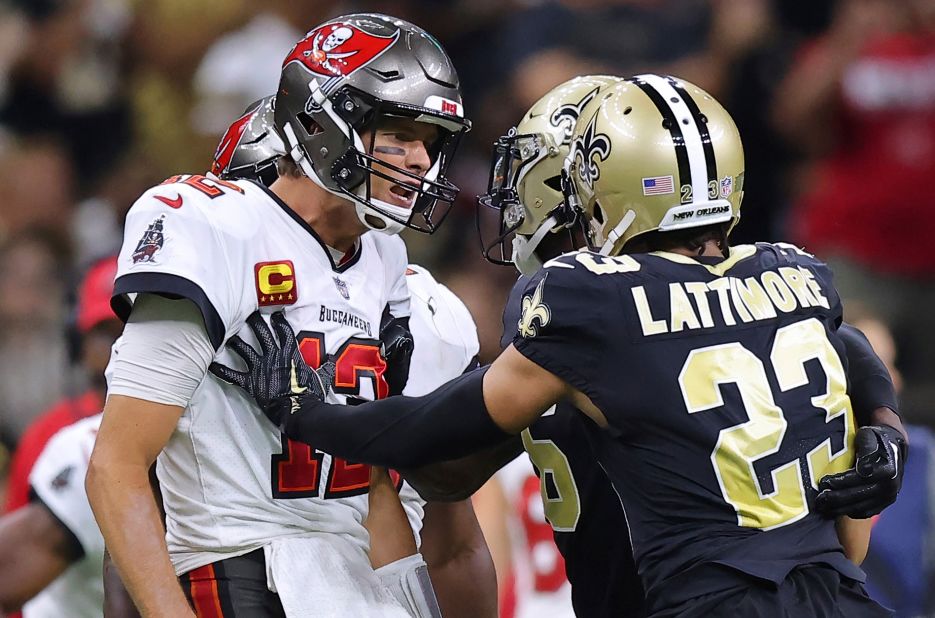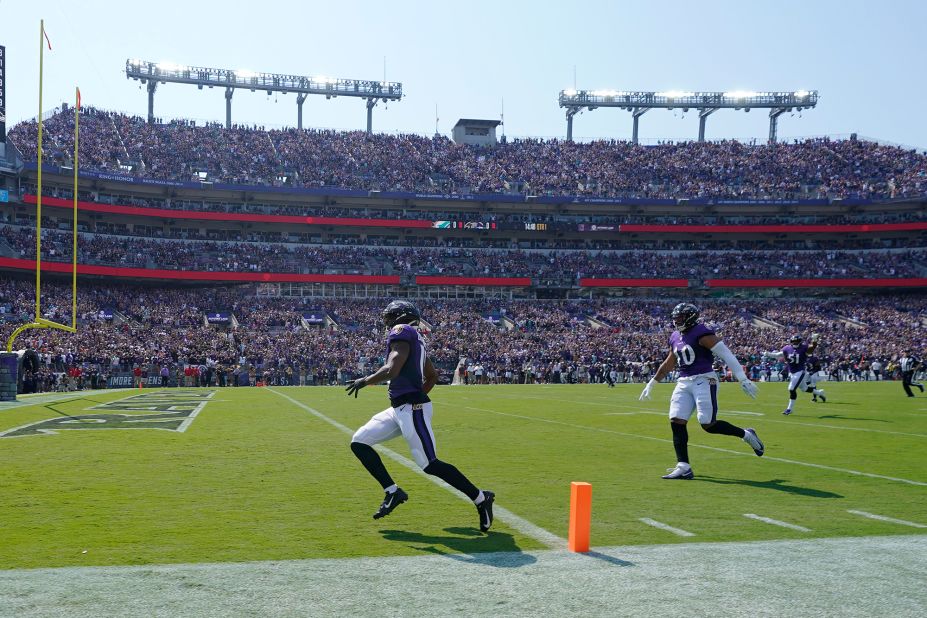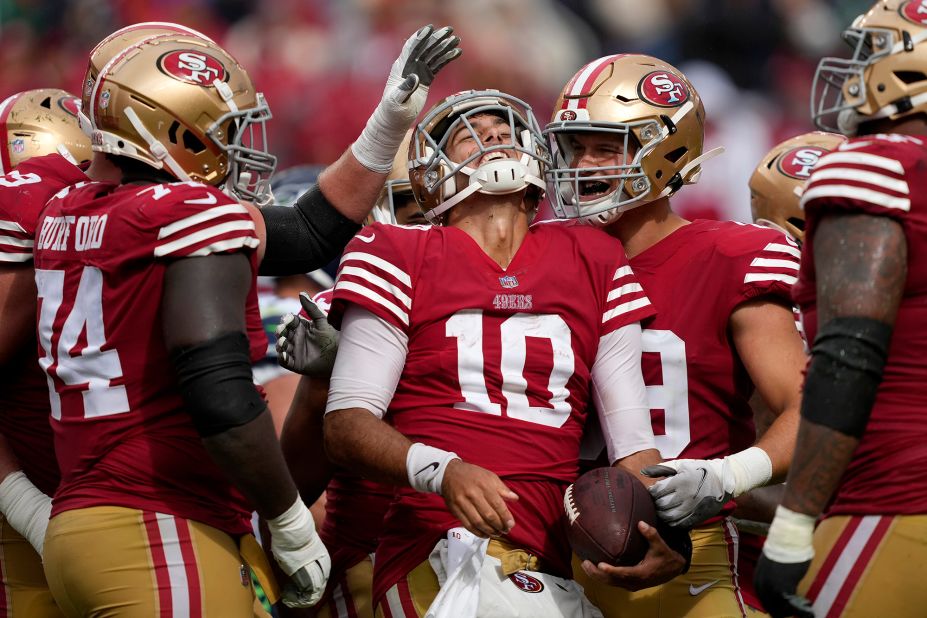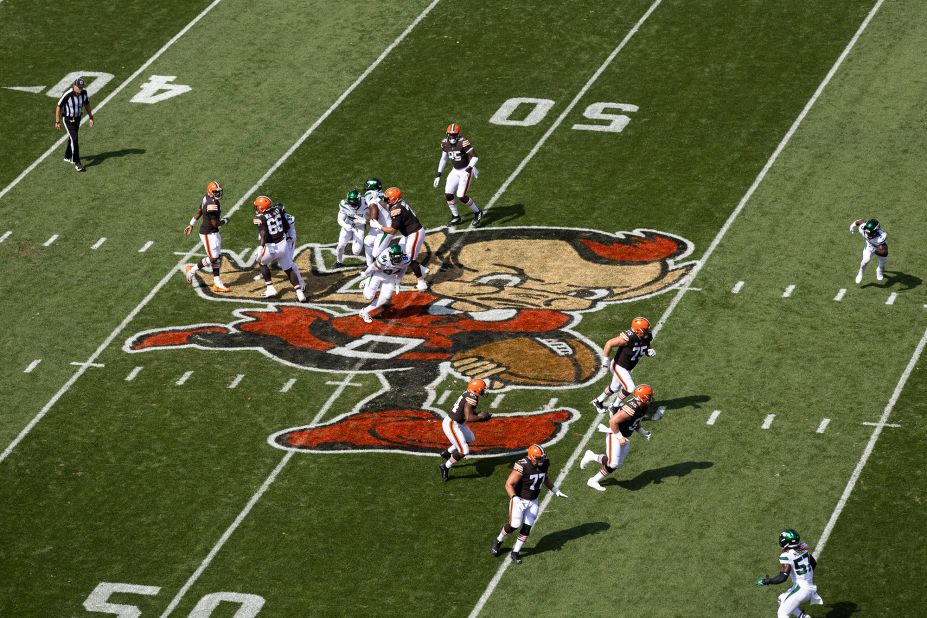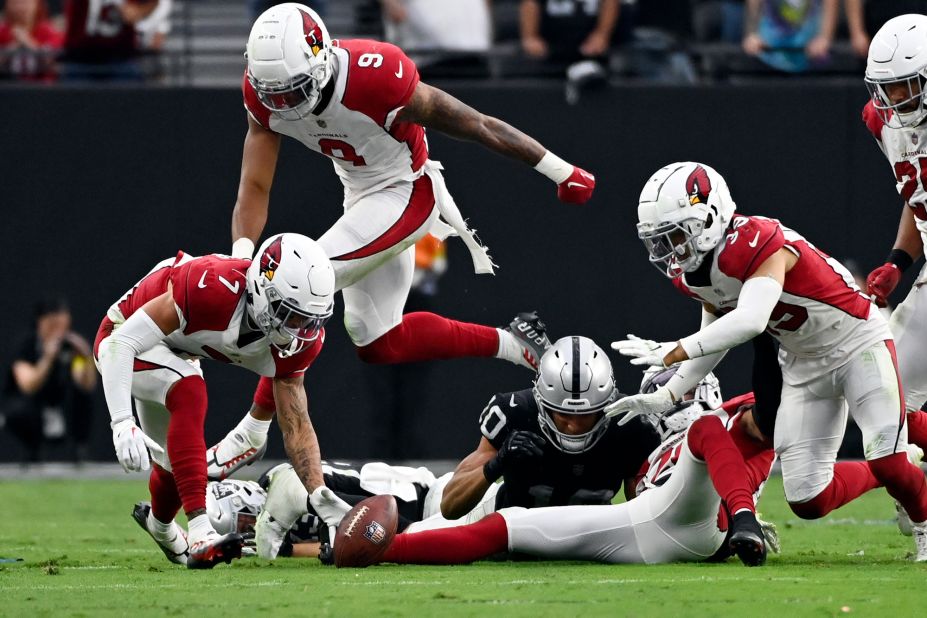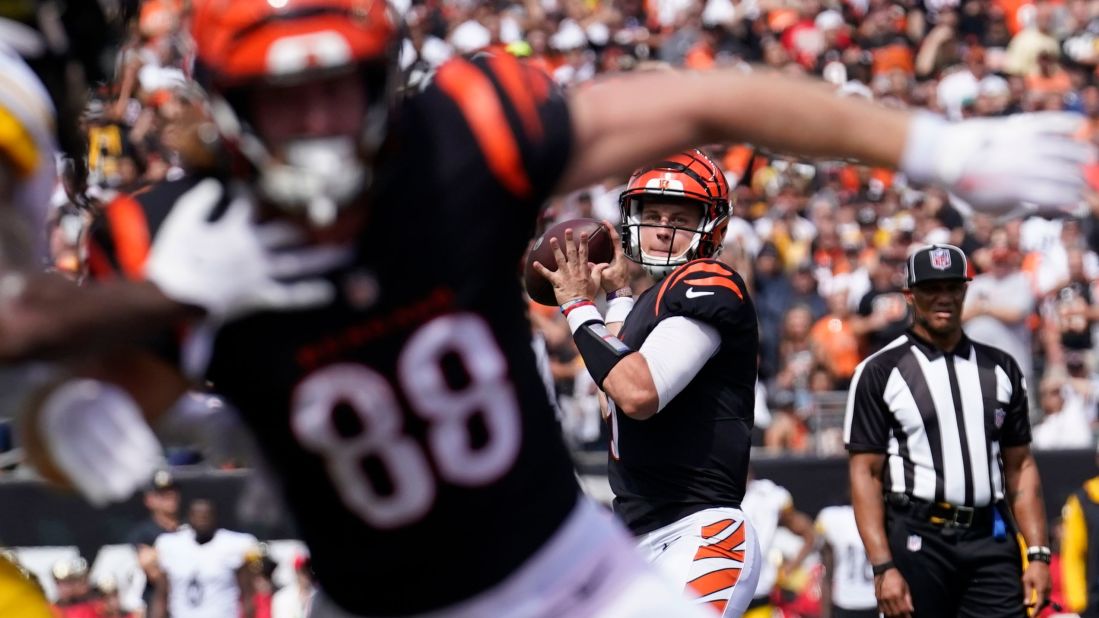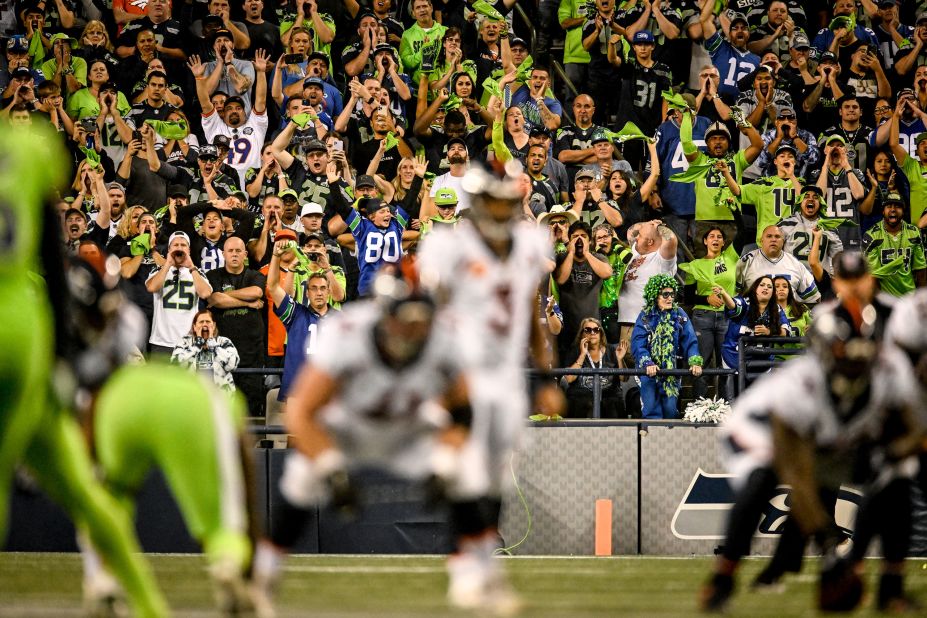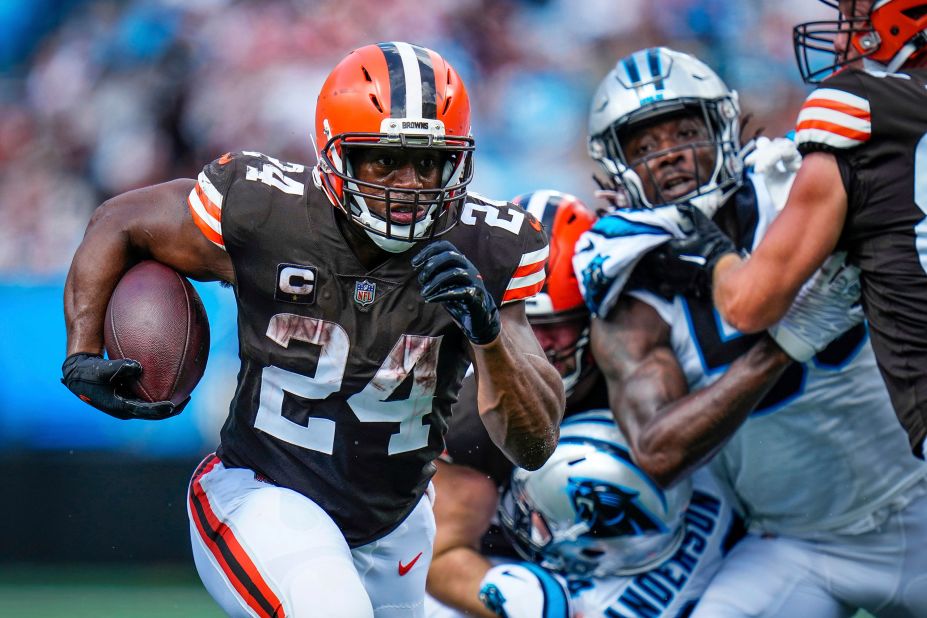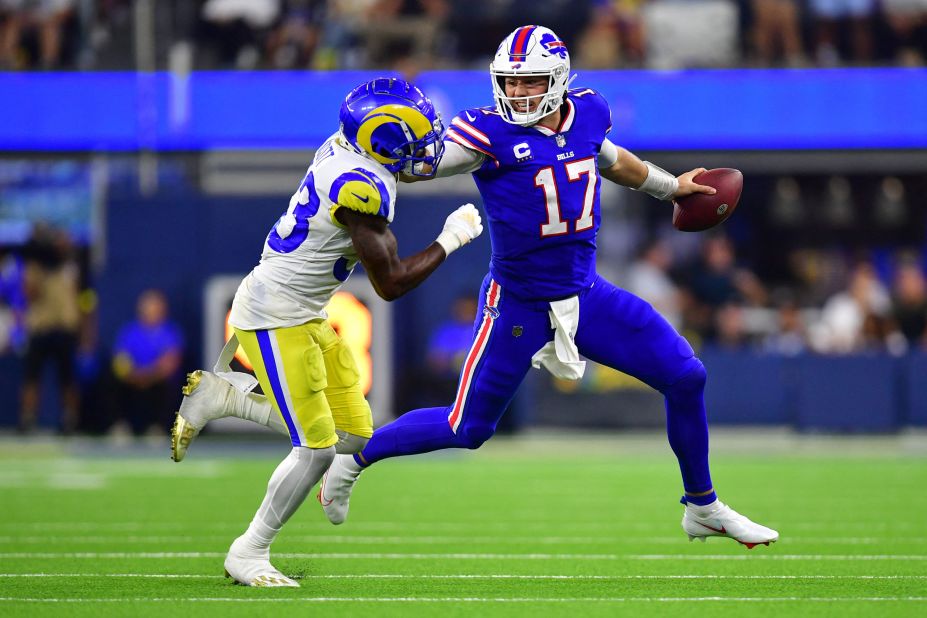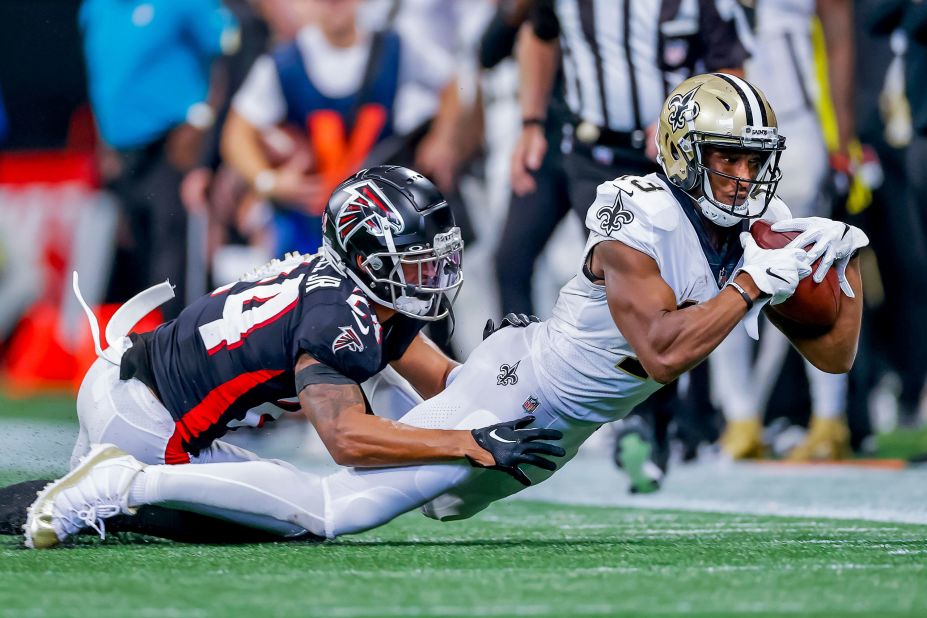 The best photos from the 2022 NFL season
Surroundings
Whatever he's turned his hand to, he's succeeded at. Whether it be football, lifting weights or athletics, Hurts achieves the goals he sets for himself.
However, that can't be said for his rendition of the Eagles' fight song "Fly, Eagles Fly" – his singing on the riser after winning the NFC Championship indicated he needs to spend more time with a singing instructor than in the gym.
Singing aside, Hurts' achievements are a tribute to not only his talents but also to the support team he has assembled.
His father, Averion, was the head coach at Channelview High School during Hurts' time there and helped develop his son's game as he took his formative steps.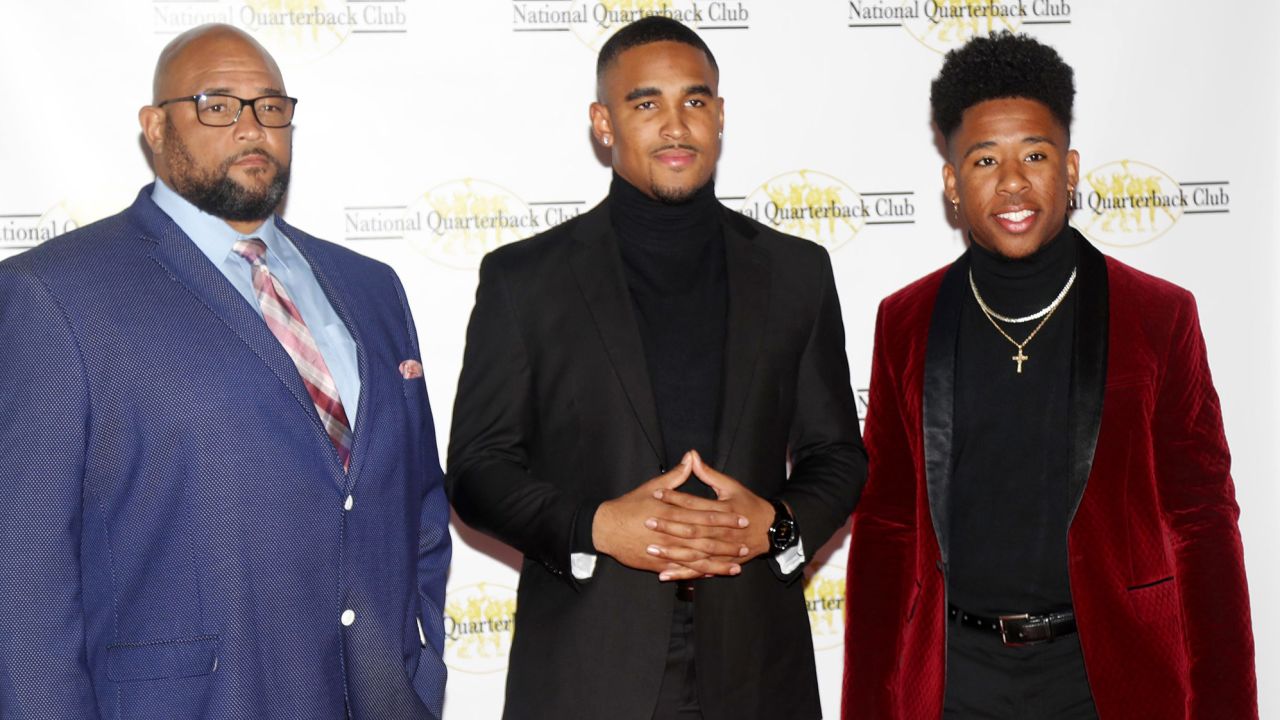 Averion told ESPN that having worked with his son and seen how he's handled pressure in the biggest moments of his career, he believed his biggest attribute wasn't his running ability or his big arm, but his "mental capacity."
The quarterback has constructed an all-women support network around him, spearheaded by Hurts' agent, Nicole Lynn of Klutch Sports Group.
Hurts is a keen advocate for empowering the women around him, something he says goes back to seeing his mother, Pamela, raise a family while studying for a master's degree.
"I admire anyone who puts their head down and works for what they want. And I know women who do that daily, but they don't get the same praise as men – they don't get the praise that they deserve," Hurts told Sports Illustrated.
"I've seen that now with tons of different women in my life that are hustlers. Athletes, coaches, women in the business world of sports. I see it all the time. And they deserve their flowers too. So if me saying something about it brings more attention to it, then I'm all for that."
As part of the NFL's "My Cause, My Cleats" initiative earlier this season, Hurts had the motto "Women Empowerment" emblazoned on his shoes.
Lynn told Sports Illustrated last year that she first got in contact with Hurts via a direct message on Instagram after his final college game, in what she describes as a "total Hail Mary."
She will become the first Black woman agent to represent an NFL quarterback in the Super Bowl and Hurts says he was drawn to working with Lynn because of her determination.
"I know the agent world in the NFL, and all sports, is very male-dominated," he told Sports Illustrated. "But Nicole was really on top of her stuff. She was prepared. She knew what she was talking about. She was hungry. And she was determined.
"And I feel that determination like that never rests. Once you come across such a determined individual, that just hits me a little different."
Hurts added: "I've put a lot of trust and faith in a female-driven team. I have a team of straight hustlers … They get things done. And that's how I am on the field and off the field. We're all trying to accomplish something."
Upwards
Football might not have been many people's first exposure to Hurts.
Many people might have first heard of him from his powerlifting exploits. Having initially began lifting when he was a teenager, Hurts attended powerlifting meets during his high school days.
Videos of Hurts squatting over 500 pounds circulated on social media, but he really became an internet sensation when he lifted 600 pounds during his time at the University of Oklahoma.
Steadily though, his on-field performances at college began to earn him wider recognition, especially when he started for the Alabama Crimson Tide as a true freshman, the first to do so for 32 years.
Despite the season ending in heartbreak when Alabama lost in the 2017 College Football Playoff National Championship against the Clemson Tigers, Hurts had established himself as a star, dual-threat quarterback in the making.
But just when everything seemed to be falling into place, Hurts faced adversity.
Having led Alabama once again to the National Championship game a year later, Alabama fell behind 13-0 at halftime to Georgia.
Needing a spark, Crimson Tide head coach Nick Saban benched Hurts in favor of true freshman Tua Tagovailoa – Tagovailoa led a dramatic comeback which resulted in a 26-23 overtime victory.
The Houston native was forced to play second fiddle behind Tagovailoa in his junior season, coming in for the future Miami Dolphins quarterback on select plays due to his running ability and later in the season when Tagovailoa suffered an injury.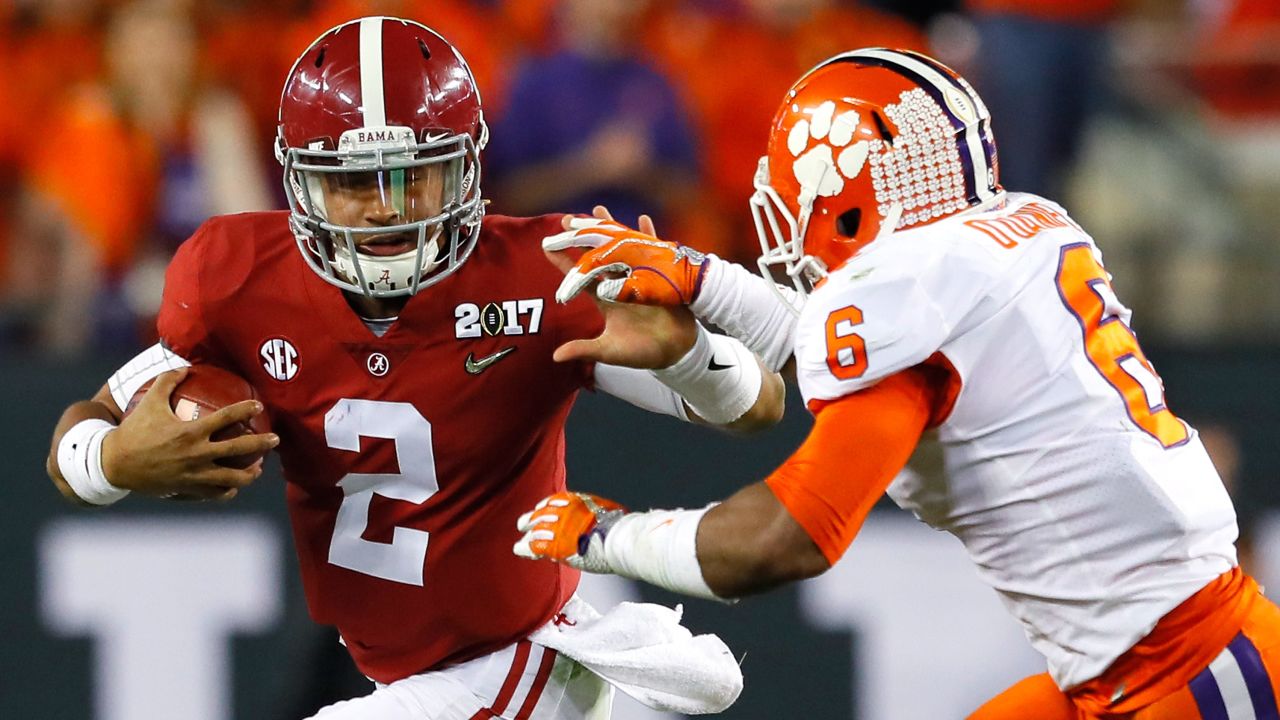 In his final year of college eligibility, Hurts transferred to Oklahoma where he reinstated himself as an option for NFL teams in the upcoming draft after a successful season.
Hurts finished second in Heisman Trophy voting, behind Joe Burrow, after posting 3,851 passing yards, 32 passing touchdowns, and just eight interceptions, as well as 1,298 rushing yards and 20 rushing touchdowns.
Despite all the good performances he'd put on tape, there were doubts about his overall potential heading into the NFL. According to the official NFL draft profile on Hurts, he would "struggle to beat NFL defenses from the pocket" and his future in the league would be a "solid backup with upward mobility."
Having declared for the draft, Hurts saw his name slip down the draftboard before eventually being picked by the Eagles with the 53rd overall pick in the second round. The pick was a surprise to many, with starter Carson Wentz just two years removed from an MVP-level season.
After leading the Eagles to this year's Super Bowl, Hurts remembers dealing with some of the backlash he received for being drafted to Philadelphia.
"My first year here [people] probably didn't even want [me drafted] here. It was probably one of those things. But it always handles itself," he told ESPN following the 31-7 win over the 49ers in the NFC Championship game.
"It was a big surprise to many. My favorite [Bible] verse, I went through a lot of stuff in college and it kind of stuck with me, John 13:7: 'You may not know now but later you'll understand.' Hopefully, people understand."
Although he began the 2020 season as the third-choice quarterback, he eventually earned himself the backup job behind Wentz, featuring in games in specific moments where his dynamic running ability tended to be utilized.
By December, Hurts had been named the starter over Wentz in a struggling Eagles team with a soon-to-be-fired head coach.
With Nick Sirianni instilled as the head coach and Wentz traded away, the starting job was Hurts come 2021. And despite some bumps in the road, he and the rest of the offense showed glimpses of a bright future ahead, finishing with a 9-8 record and one of the most threatening running offenses in the league.
While there were hints last year, not even the most hopeful of Philadelphia fans could have predicted the leap Hurts has made this year.
In the 15 games that he started in the regular season, the Eagles finished 14-1, with Hurts setting career highs in passing years, passing touchdowns, completion percentage, quarterback rating and rushing touchdowns.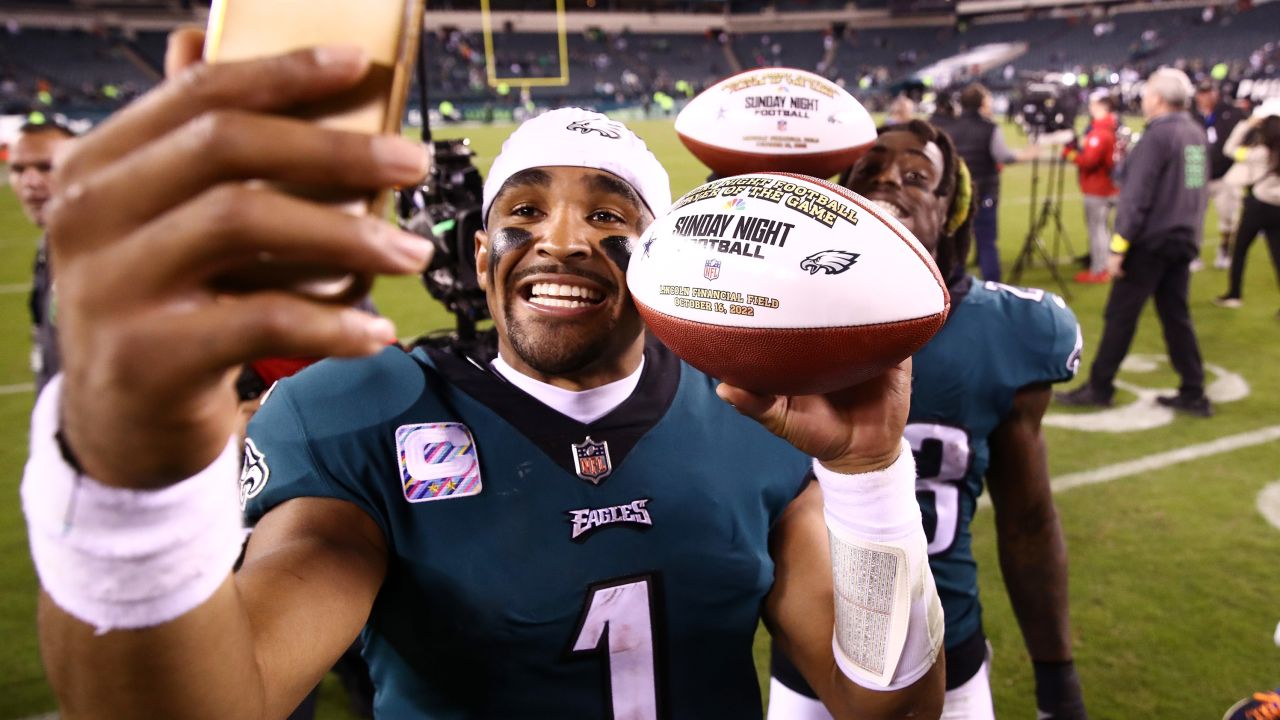 The improvement he's shown with his throwing ability, paired with his running ability, has made the Eagles offense unstoppable, something they displayed emphatically in their victory over the 49ers in the NFC Championship.
History
In making the Super Bowl, Hurts will face the Kansas City Chiefs and their star quarterback, Patrick Mahomes. The match-up is particularly significant as it will be the first Super Bowl in which a Black quarterback will start for both teams.
Hurts is just the eighth Black quarterback to start in the Super Bowl and Philadelphia's second Black quarterback to start in a Super Bowl, joining Donovan McNabb who started Super Bowl XXXIX. Should the Eagles win at State Farm Stadium, Hurts will become the fourth Black quarterback to win an NFL championship after Doug Williams with the then-Washington Redskins in 1988, Russell Wilson with the Seattle Seahawks in 2014 and Mahomes in 2020.
"The first time for two [Black quarterbacks] to go head-to-head, that's uplifting the next generation of quarterbacks," Hurts said when asked about the significance of the moment.
"That four-year-old, five-year-old kid back in Houston, back in Philly, back in Texas, Louisiana, wherever across the world, it shows that regardless of what someone may say or have an opinion about you, you can do it.
"I value the platform I have, I'm sure like Pat does, as well. We just want to inspire the next people."