There are a ton of great products that drop every week — and we're here, as always, to keep you up to date on the best of them. Each week, we'll be rounding up a short list of our favorite product drops from the last seven days for you to shop as you sip your morning coffee or take a quick break from work (trust, it's the only list you need for staying up to date on these things).
This week brings the launch of Ruggable's new premium washable rugs, Hill House Home's pretty prints and spring styles, and Oprah-loved Brightland's organic, family-farmed persimmon vinegar.
Shop our favorite new releases below, but be fast — they're prone to selling out.
Cushier and more luxurious yet still washable floor decor
Known for its machine-washable area rugs, runners and doormats, Ruggable is doing our feet and floors one better with the launch of the Premium Medium Pile collection, which takes what the brand does best and makes it higher, softer and even more cushioned. Three times thicker than Ruggable's previous thickest offerings, the plush new style combines luxury with practicality, since spills are still nothing to worry about — the new collection is just as washable as its predecessors. Premium Medium Pile also comes in tons of sizes, colors and styles, including collab pieces with design guru Jonathan Adler (more from him below).
Maximalist design meets maximum practicality
Washable furniture and high design don't usually go hand-in-hand, which is why we're thrilled that beloved housewares designer Jonathan Adler teamed up with life-proof furniture brand Levity (Ruggable's sister brand) on 17 colorful, California-retro prints to cover the company's dining and lounge chairs, stools and ottomans. Ranging from $239 to $799, the interchangeable, machine-washable range means even the most dog- and toddler-filled households can look chic.
An organic, Oprah-loved addition to your favorite salad
Brightland, which works exclusively with US-based family farms to produce its olive oils (named one of Oprah's favorite things!), vinegars and honey, just dropped a new persimmon vinegar to perk up your midwinter cooking rut. The $25 Folklore vinegar is made entirely from naturally fermented, certified organic Fuyu and Hachiya persimmons grown on the nonprofit White Buffalo Land Trust in central California. A little goes a long way toward giving salad dressings, marinades and wellness tonics (add a splash to iced tea!) a little extra zip.
A clever, compact workaround for basic freezers
You can't be the host with the most without good ice. Housewares brand W&P's latest, the Ice Cube, is a solution for those of us without automatic ice makers built into our fridges and freezers — and it's way better than stacking up freezer trays. This handy, practical $20 device does it all: It makes and stores up to 48 easy-to-release ice cubes, stacks easily in the freezer and keeps it all covered with a sealable lid, so your ice stays pure — and your cocktails never end up tasting like the inside of your freezer.
Cheerful Hibiscus joins the appliance lineup
KitchenAid's $499 Artisan Stand Mixer is already an iconic piece of kitchenware unto itself, but it's even more of a countertop standout in the company's 2023 color of the year: hibiscus. Warm, cheery and inviting, this bold new hue conjures up everything we love about home cooking. If you're less baker, more smoothie-maker, the $300 K400 Blender also comes in the new hibiscus shade.
New spring season, new nap dresses (and more)
Best known for their super-comfy sleepwear-meets-streetwear nap dress, Hill House Home's just-launched spring drop is positively abloom with new floral prints, an expanded range of separates — hello tops, shorts, knits, swimwear and shoes! — and the return of iconic styles that were previous customer faves. As the weather warms up, get ready to get dressed up or dressed down, all via one cute collection featuring bucolic prints, flattering smocking and easy-wearing silhouettes. Sounds like springtime to us.
Mini — but mighty! — hyper-targeted skincare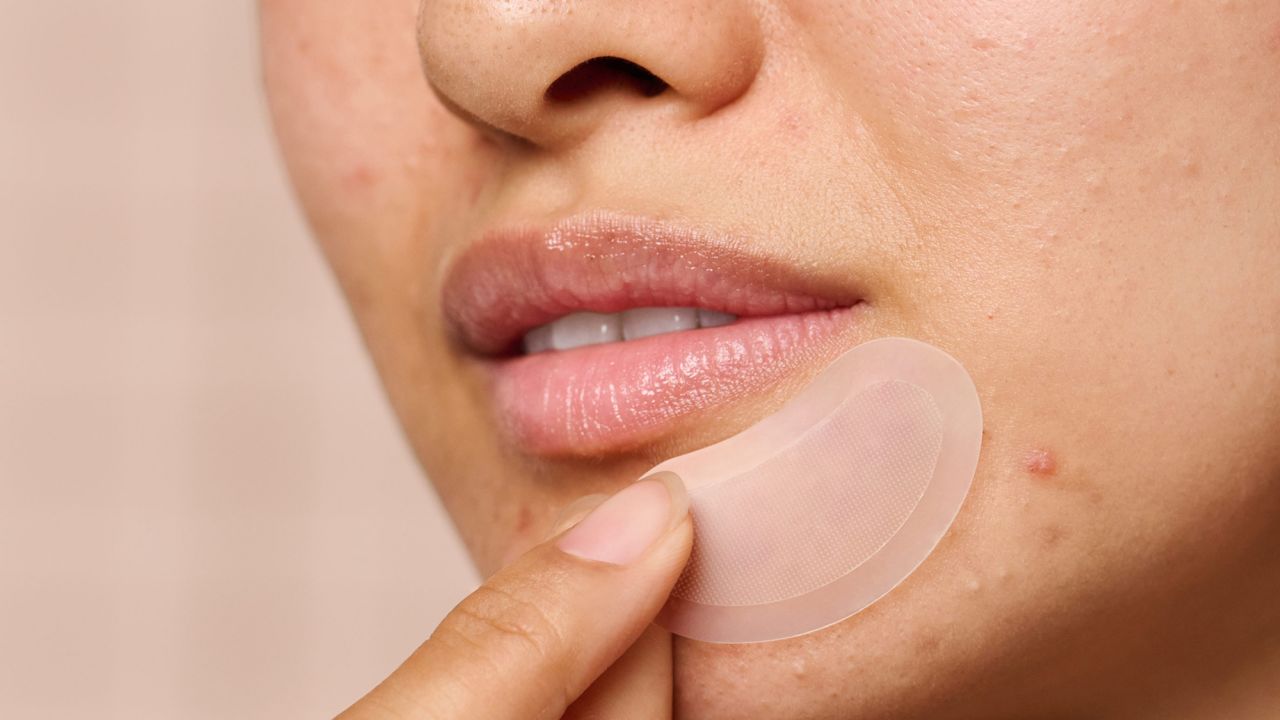 Hero Cosmetics has just dropped three ultra-targeting versions of its much-loved skincare patches. First, meet the Micropoint XL ($23.99 for six), a patch that works to banish bigger breakouts before they can even fully take root. On the other side of the acne-healing process, the brand's new and improved Micropoints for Dark Spots ($12.99 for eight) help fade away post-acne hyperpigmentation (or whatever type of hyperpigmentation you may personally be looking to erase from your face) with tranexamic acid, niacinamide, vitamin C and licorice root. Or, at $12.99 for eight, Hero Cosmetics has improved its tried-and-true Micropoint for Blemishes patches — which call in salicylic acid, sodium hyaluronate, niacinamide and willow bark — with twice as many micro points per patch.
Bring a whiff of spring to your indoor textiles
A vintage-inspired rug and pillow collection, minus the musty whiff of the local secondhand shop? Yes, please. Rifle Paper Co. applied their finest botanical designs to textile brand Loloi's soft and durable rugs and pillows, for a 30-plus-piece collection ready to bring the best of springtime into your living room. Whether you'd prefer playful pineapples, French florals or beautiful blooms inspired by Windsor Palace, you'll find a new accent motif to brighten up your space in this collection.
Bump up your bath routine with these new textiles
Apparently, it's the year everyone's going to up their shower game, and if linens are where you're starting to up your luxe factor, Brooklinen's got you covered (literally, if you like). Whether you bring the garden vibes inside via soothing shades of rose and eucalyptus, or go for bold thanks to navy and lavender stripes, Brooklinen's new 100% Turkish cotton washcloths, towels, robes and bath mats (ranging from $15 to $99) make stepping out of every shower — and onto a new checkered bath mat — a plush moment in your own personal spa.
No fish were harmed in the making of these tights
Out: fish nets left adrift in the sea. In: fishnet stockings adorning your legs. But Cuup's new version of the aforementioned fishnet tights is sustainably made from actual discarded fish nets. The intimates brand's eco-friendly and very literal take on fishnets is made from Econyl yarn, which in turn is spun from regenerated pre- and post-consumer waste — like, say, fishing nets that could otherwise harm undersea animals. One pair is $45, or you can partner yours up with Cuup's Balconette or Plunge bras in $118 bundles. No matter what you choose, sustainability is always sexy.