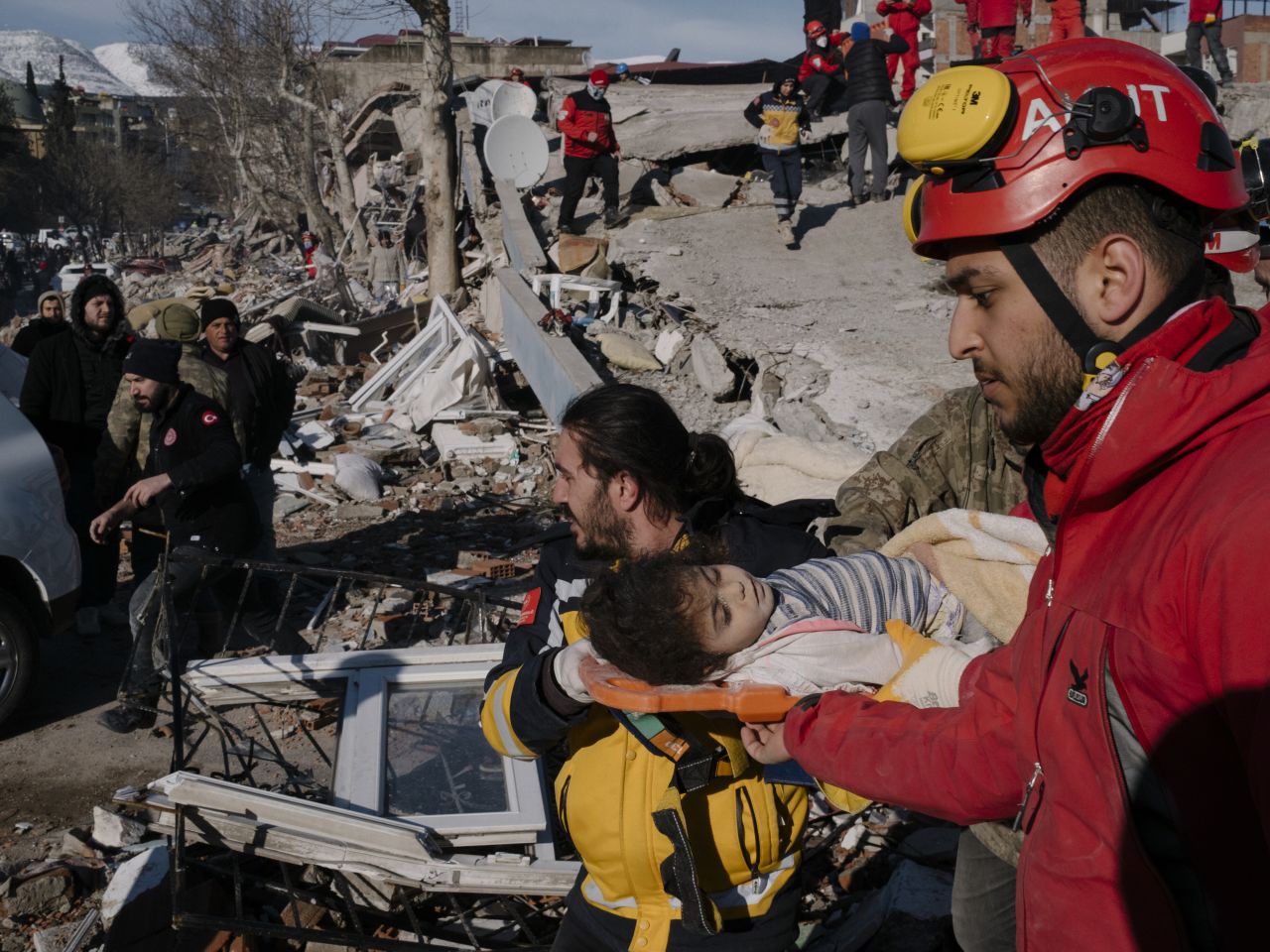 Published 7:05 PM EST, Thu February 9, 2023
Thousands of people are dead after a 7.8 magnitude earthquake rocked Turkey and Syria on Monday, February 6.
The quake struck 23 kilometers (14.2 miles) east of Nurdagi, Turkey, the US Geological Survey said. It was one of the strongest earthquakes to hit Turkey in more than 100 years.
While the death toll has climbed — as of Thursday afternoon, more than 20,000 people were dead — there have been many rescues made from beneath the rubble. Teams continue to work around the clock to save as many people as they can.
Here are some of the stories that made headlines over the past week, as well as some photos that caught our eye.