Survivors are still being pulled from the rubble in Turkey and Syria, more than 24 hours after a powerful earthquake toppled thousands of homes, killing at least 7,726 people.
The 7.8-magnitude quake hit just after 4 a.m. local time Monday, sending tremors hundreds of miles and creating disaster zones on both sides of the Turkey-Syria border, including areas home to millions of people already displaced by the civil war in Syria.
A CNN team has witnessed the ongoing rescue efforts in Gaziantep, southern Turkey. From the ruins of one seven-story building, two adults and two children were rescued on Tuesday afternoon local time. Rescuers said that at least 20 more people were thought to be beneath the debris.
Three hours later the team said they hadn't seen any more survivors rescued, but voices could be heard from beneath the rubble.
As darkness fell outside another building in Gaziantep, English teacher Alptekin Talanci told CNN about his concerns for a friend trapped under the rubble.
"The weather conditions are really so bad," said Talanci, who said temperatures were very cold.
"I can't believe that he (his friend) can make it but, you know, I always have my hope," he added. "We're just praying."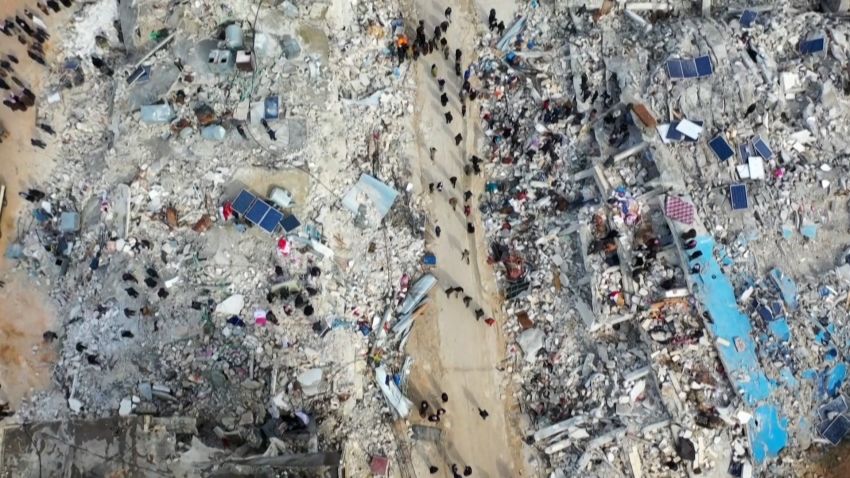 Drone footage shows massive destruction after earthquake
In the city of Kahramanmaras, a CNN team witnessed row after row of flattened buildings in the center of the city. Emergency services were seen on site, as well as multiple teams of private rescue groups from the local community, who have banded together to help dig out their loved ones.
CNN affiliate CNN Turk also broadcast the rescue of a 14-year-old boy in Kahramanmaras live on air. He had a black eye but appeared to be conscious as rescuers carried him on a stretcher to a waiting ambulance.
"Finally. He has been rescued," said a CNN Turk reporter.
While the boy's rescue offers a glimmer of hope that others will survive the freezing conditions, the death toll continues to climb as search teams navigate blocked roads, damaged infrastructure and violent aftershocks to reach the affected area.
At least 125 aftershocks measuring 4.0 or greater have occurred since the quake, according to the United States Geological Survey.
While the frequency and magnitude of aftershocks are decreasing as is expected, 5.0-6.0 magnitude shocks are still possible and could cause further damage.
Up to 23 million people, including 1.4 million children, could be affected by the quake, according to the World Health Organization (WHO), with director-general Tedros Adhanom Ghebreyesus calling efforts to help them a "race against time."
Here's what we know:
What's the situation in Turkey?
The death toll has risen to at least 5,894 in Turkey, according to officials.
Turkish President Recep Tayyip Erdogan has declared a state of emergency in 10 provinces for three months.
The region has experienced several aftershocks, creating treacherous conditions for rescuers and survivors – dramatic video showed buildings collapsing hours after the initial quake, sending dust piles into the air as people ran away screaming.
The weather and the scale of the disaster were making it challenging for aid teams to reach the affected area, Turkish Health Minister Fahrettin Koca said, adding that helicopters were unable to take off on Monday due to the poor weather.
Heavy snowstorms have recently hit parts of Syria and Turkey, according to CNN meteorologist Haley Brink, and by Wednesday already cold temperatures are expected to plummet several degrees below zero.
Photos taken in earthquake-hit cities in southeastern Turkey show families huddling around fires to keep warm. Some sought shelter in buses, sports centers, mosques and underneath temporary tarpaulin tents – structures sturdy enough to withstand further aftershocks or flimsy enough not to cause severe injury should they collapse.
At least 5,606 structures crumbled during the quake and in the hours after, Turkey's disaster agency said. Iskenderun State Hospital in the city of the same name was among them, Koca, the health minister said.
"We are trying to save the medical workers and patients there," he added. "These sorts of disasters can only be overcome with solidarity."
Authorities in Turkey have advised drivers to stay off the roads to leave them clear for rescue operations. Broken concrete, scraps of metal, and overturned cars remain strewn across many roads and streets, making it difficult for rescuers to reach some areas.
By late Monday, at least 300,000 blankets, 24,712 beds, and 19,722 tents had been sent to the quake-affected areas, AFAD said.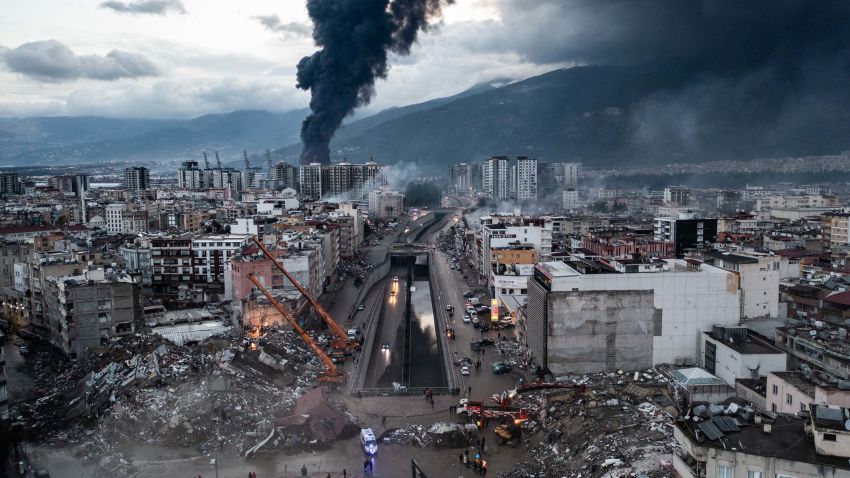 'Speed is of the essence': How Europe is helping quake-hit Turkey
Kishor Jaiswal, a structural engineer at the US Geological Survey, warned there was a risk more buildings could collapse, presenting challenges to rescue operations.
"There is still a small chance of seeing an aftershock strong enough to bring those deteriorated structures down," he told CNN Tuesday. "People should take a lot of care in accessing those weakened structures for these rescue efforts."
What's happening in Syria?
In neighboring Syria, a country already suffering the effects of civil war, the devastation is widespread. At least 1,832 were killed across government-controlled areas and opposition-controlled areas, officials said.
The "White Helmets" group, officially known as the Syria Civil Defense, which operates in opposition-controlled areas, said Tuesday "the numbers are expected to rise significantly because hundreds of families are still under the rubble."
Much of northwestern Syria, which borders Turkey, is controlled by anti-government forces, and aid agencies warn of an acute humanitarian crisis that is likely to be felt for months to come.
Dr. Bachir Tajaldin, Turkey country director at the Syrian American Medical Society, told CNN's "This Morning" that the situation in Syria is complicated by political instability.
"The situation in Turkey is coordinated through a very well developed government. They have infrastructure, they have rescue teams," Tajaldin said.
"In northern Syria, most of the services are provided by NGOs (non-governmental organizations) and through humanitarian aid. There is no central government to take care of the multi-sectoral response," he said.
El-Mostafa Benlamlih, the UN's Humanitarian Coordinator in Syria, told CNN the search and rescue mission was being hampered by the lack of heavy equipment and machinery.
He said the UN's supply of stock has been distributed and more medicine and medical equipment is needed, and especially fresh water or tools to repair damaged water tanks.
"Most of the communities depend on elevated tanks of water. Most of these elevated tanks of water were the first ones to fall, or to fall into disrepair. They need replacements or they need repair. We need all of this," he said.
Around 4 million people in northern Syria were already displaced and relying on humanitarian support as a result of war, according to James Elder, spokesman for UNICEF, the United Nations Children's Fund. This winter had been particularly tough due to the freezing conditions and a cholera outbreak.
"Everyone is overstretched in that part of the world … there is an enormous amount do," he said. "People have fled their homes often standing around in bitterly cold conditions really without access to safe water. So water is key. Blankets, food, psychological support."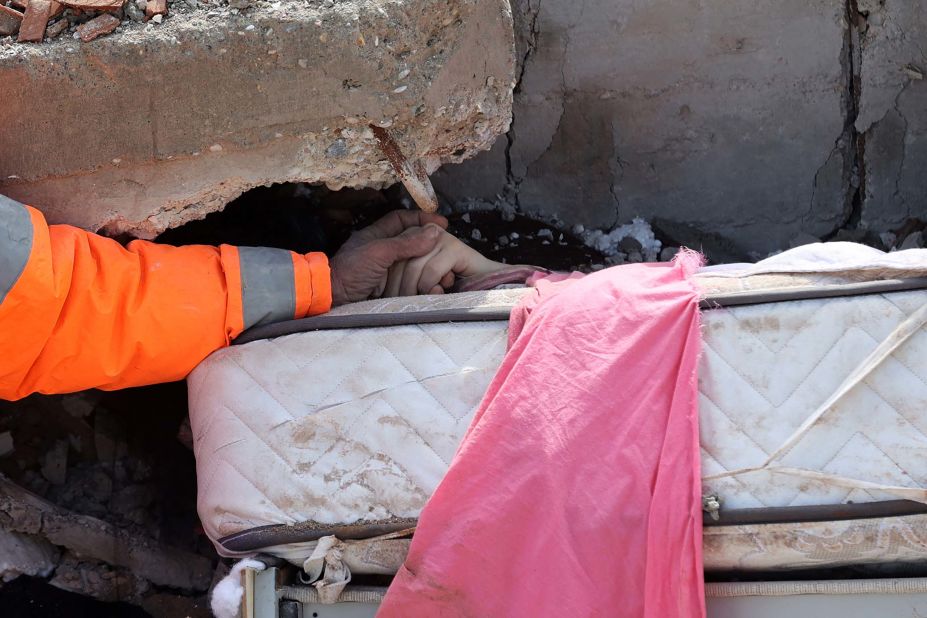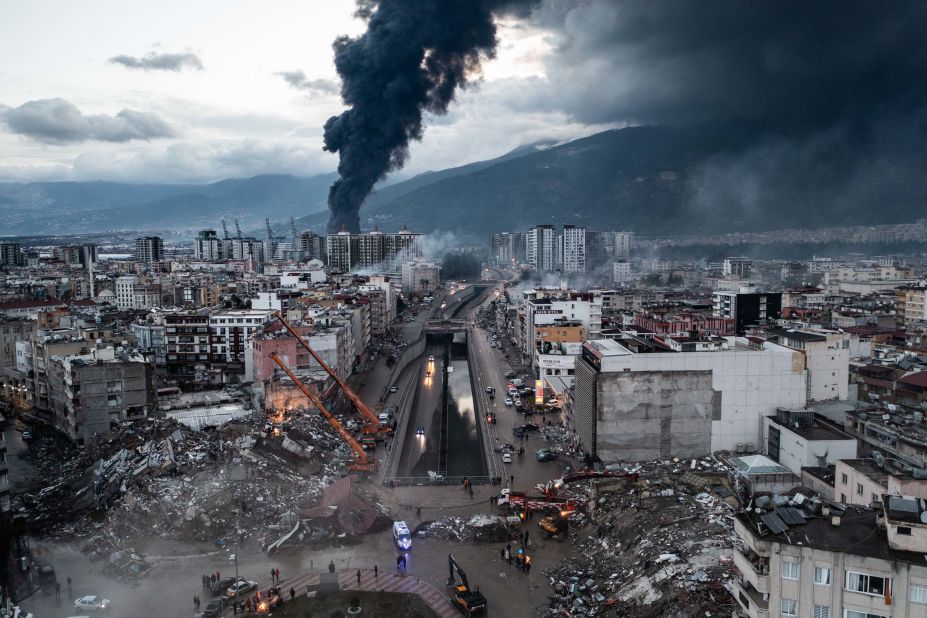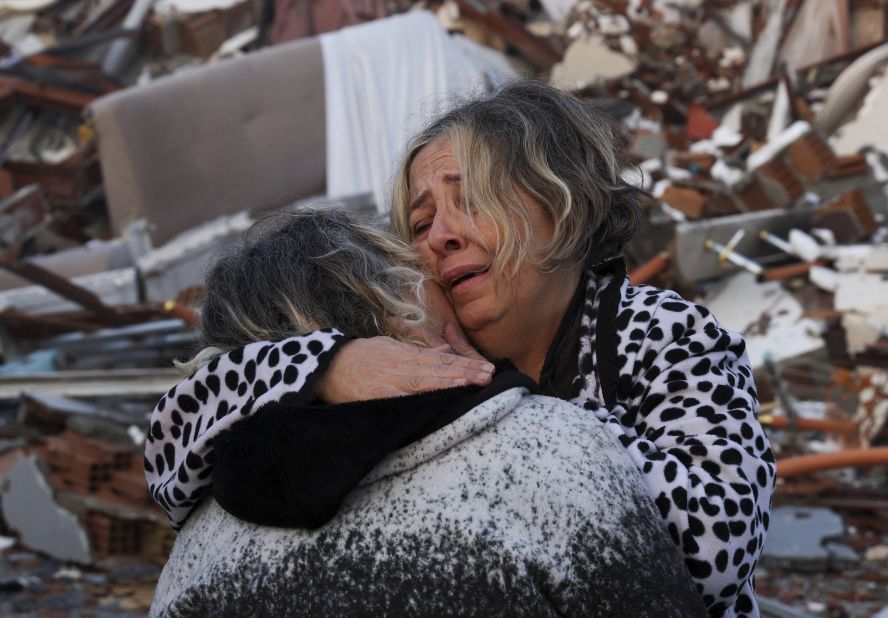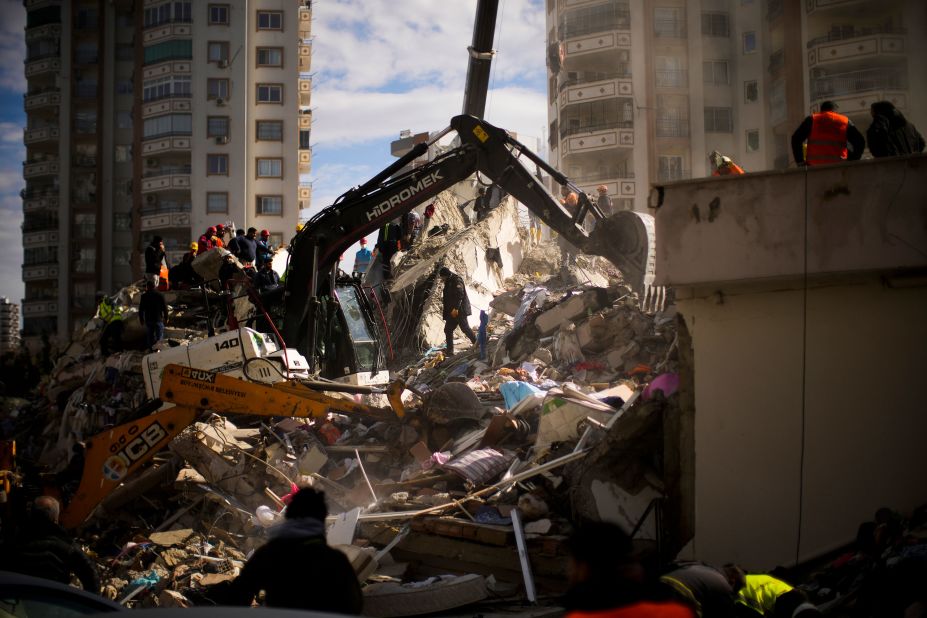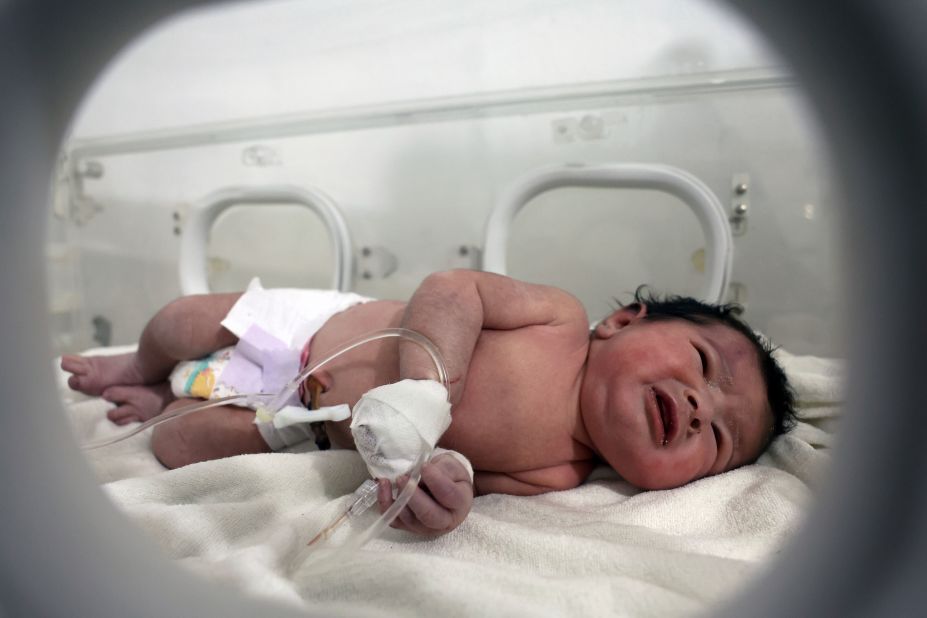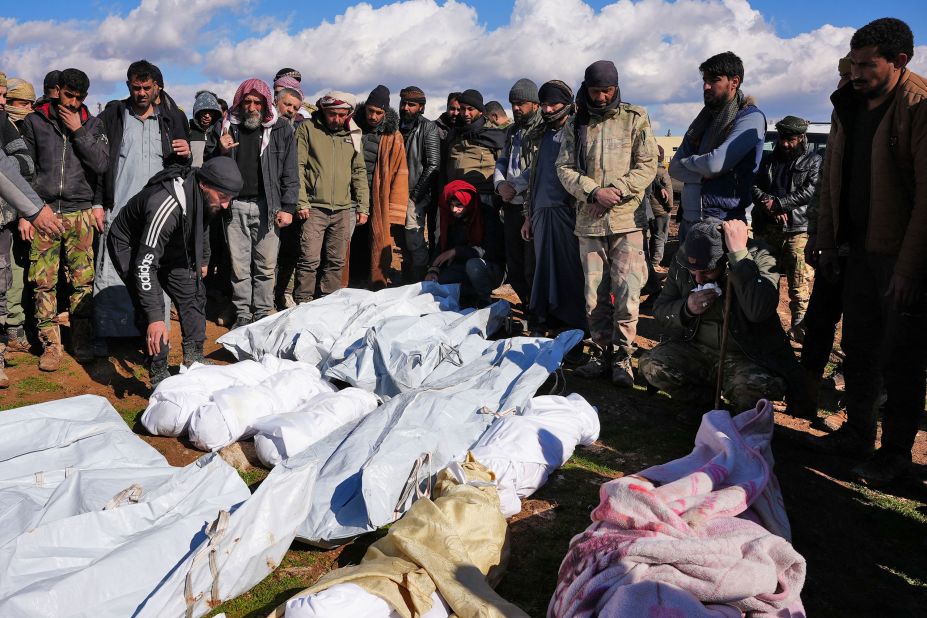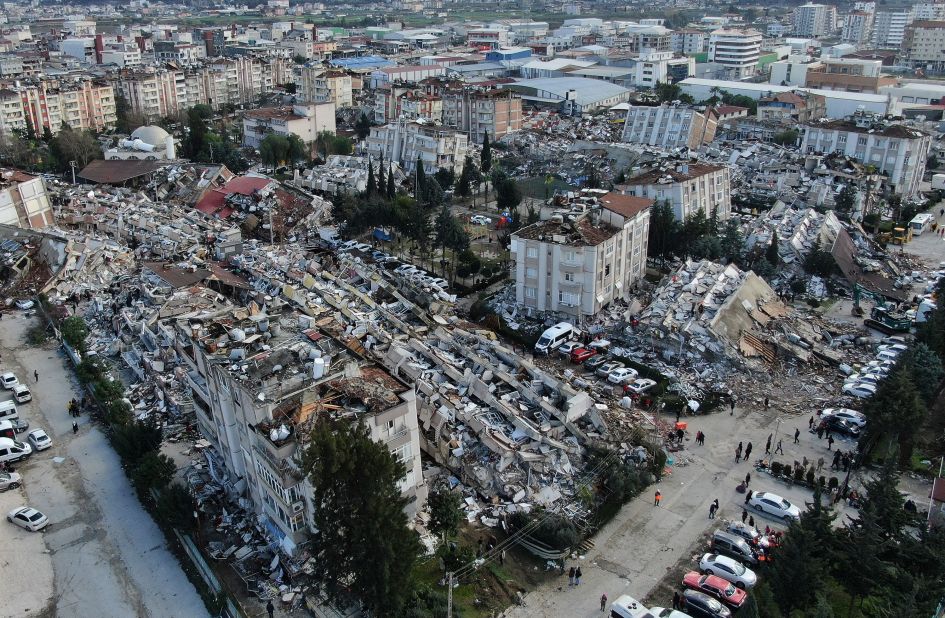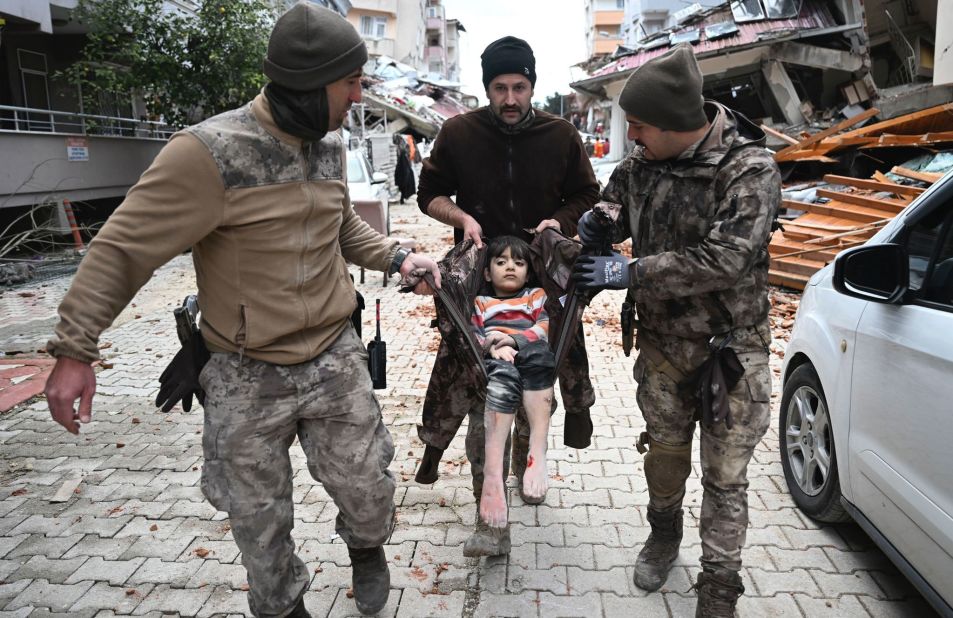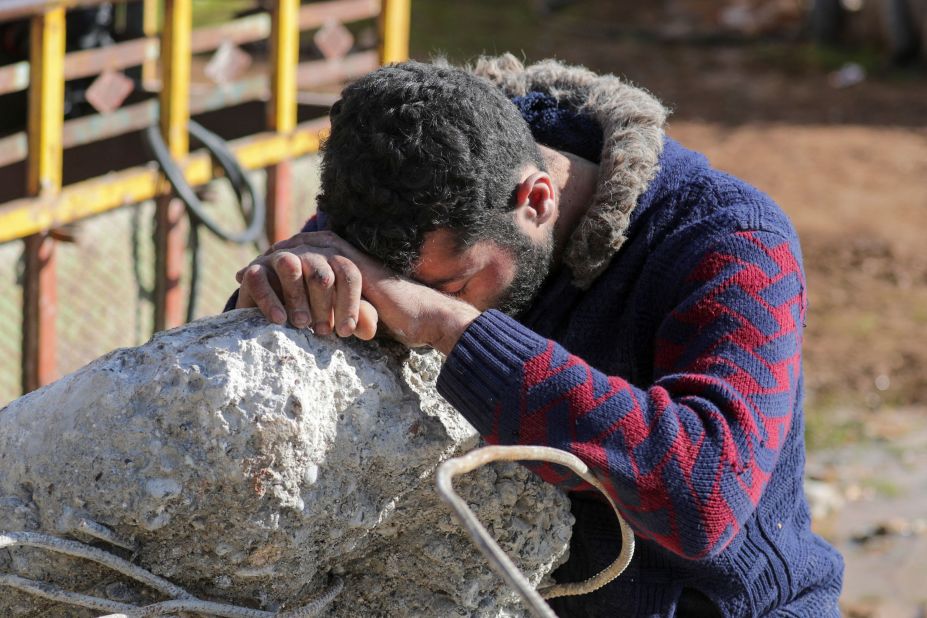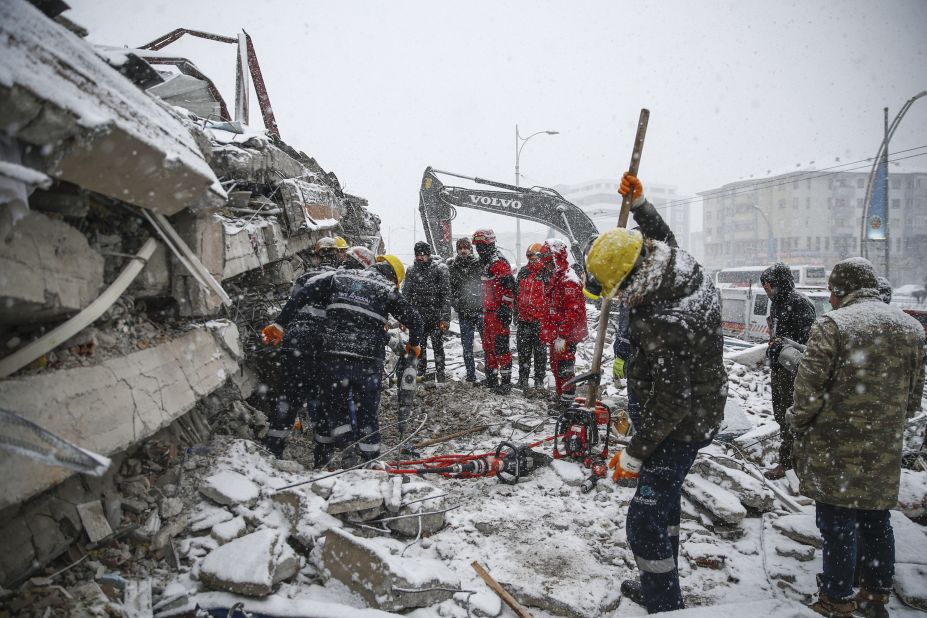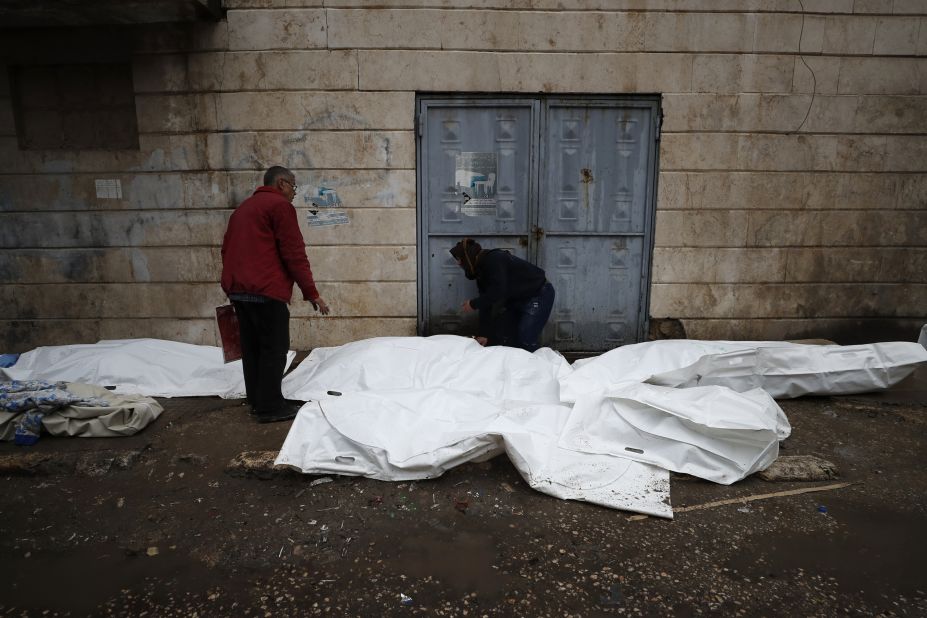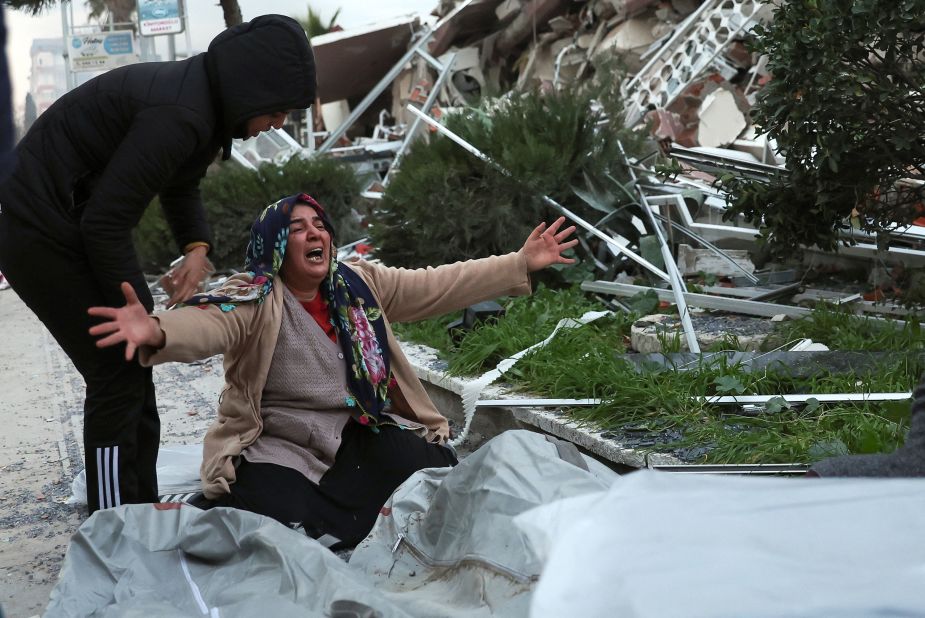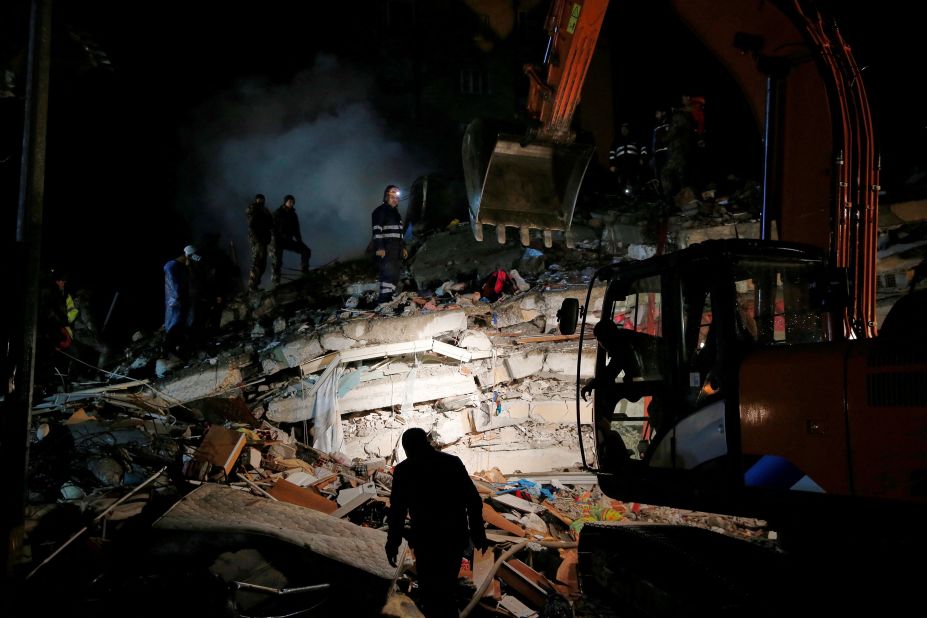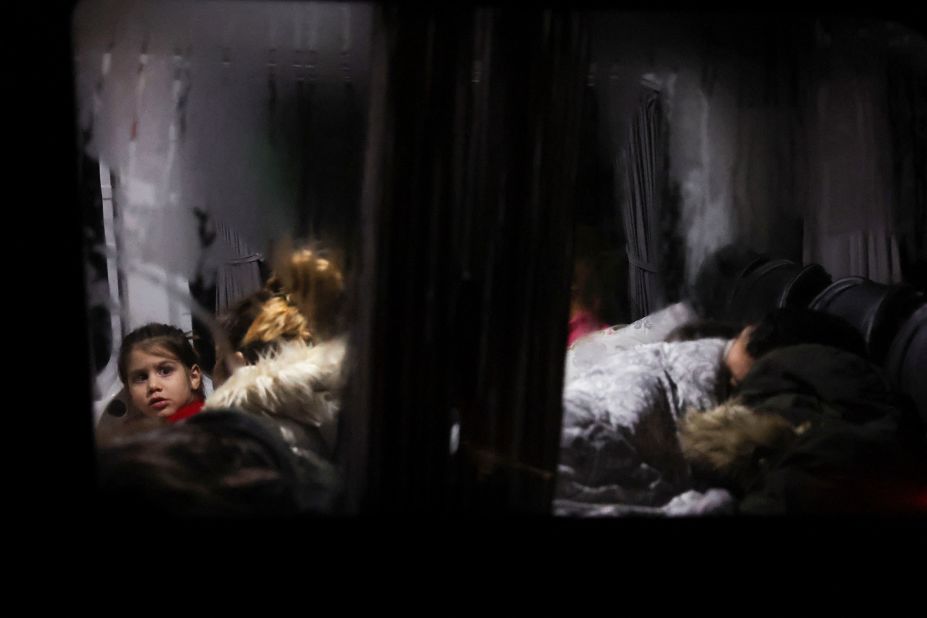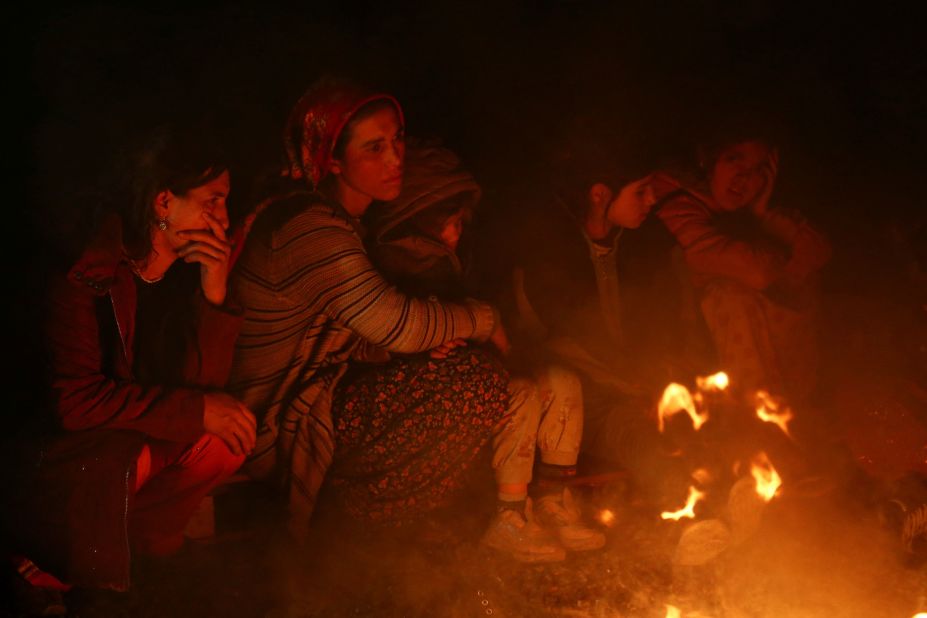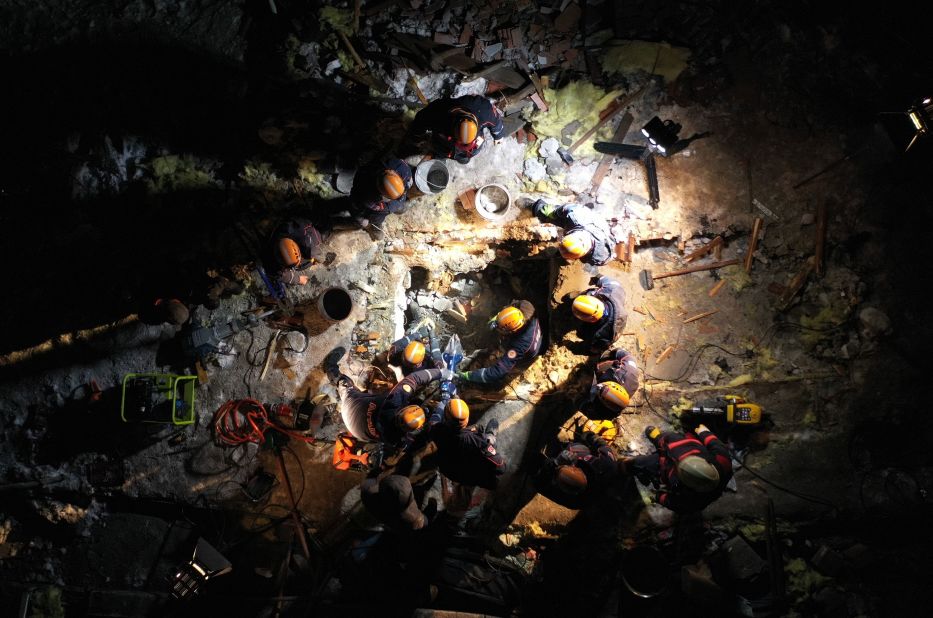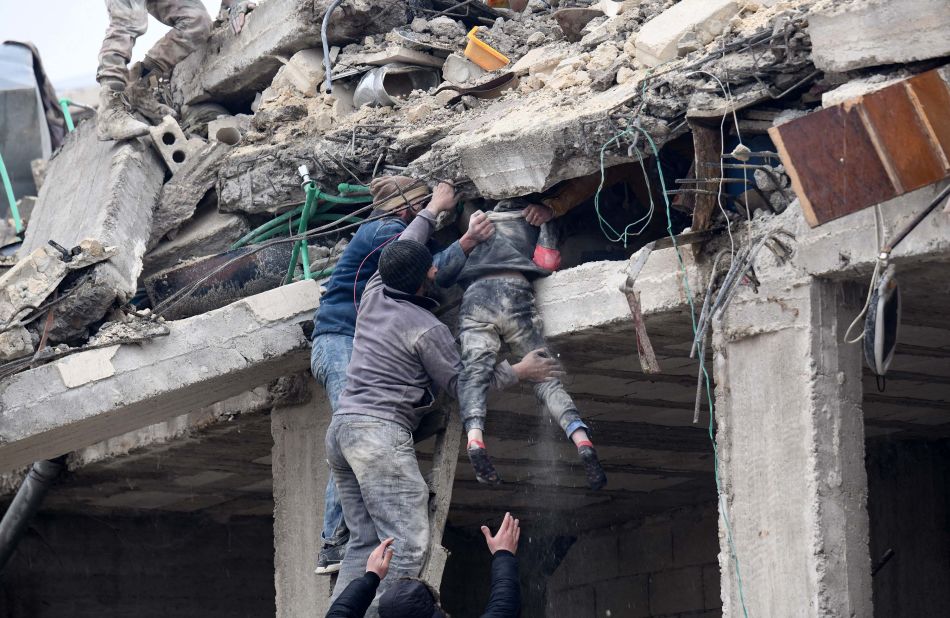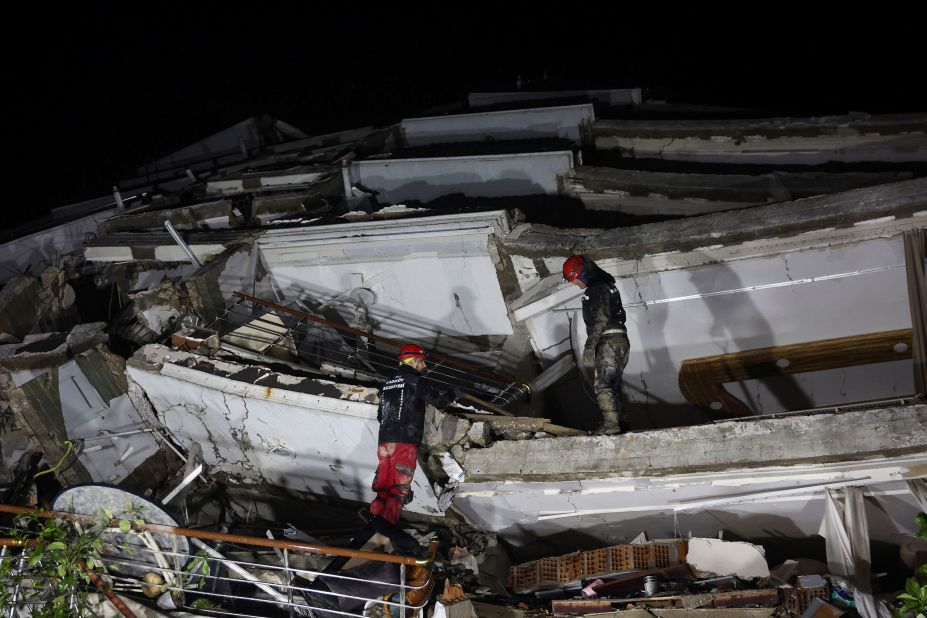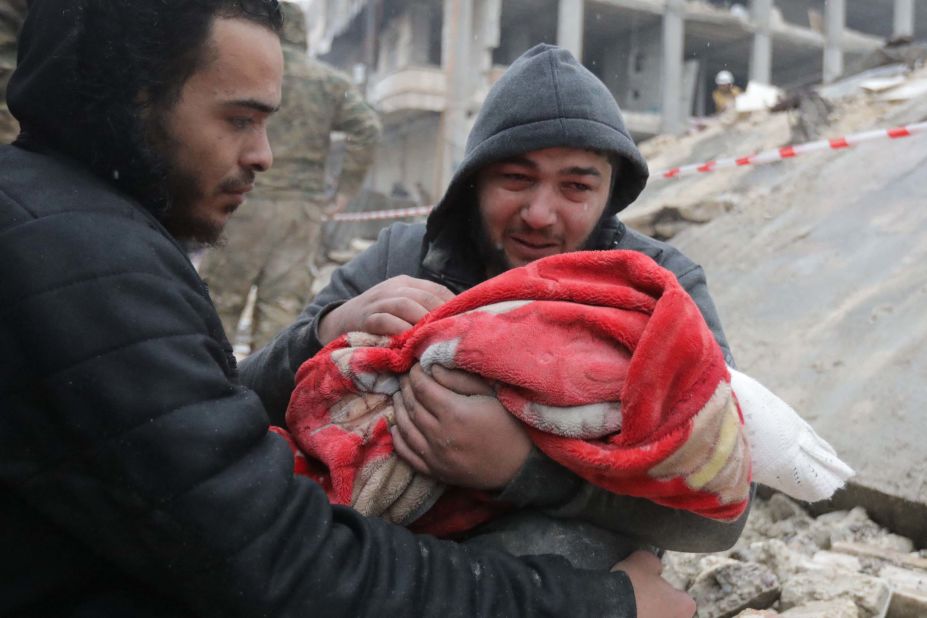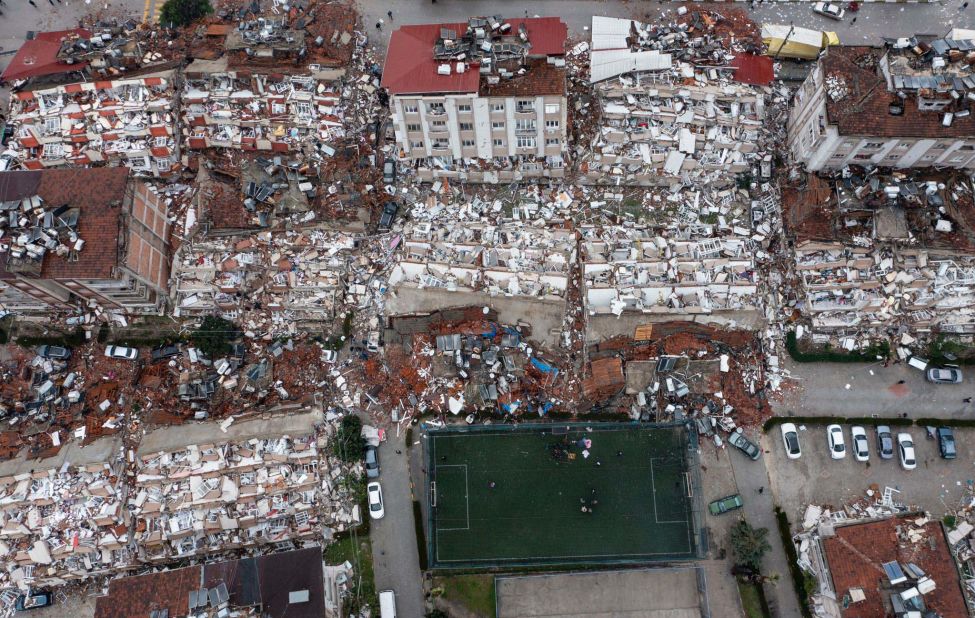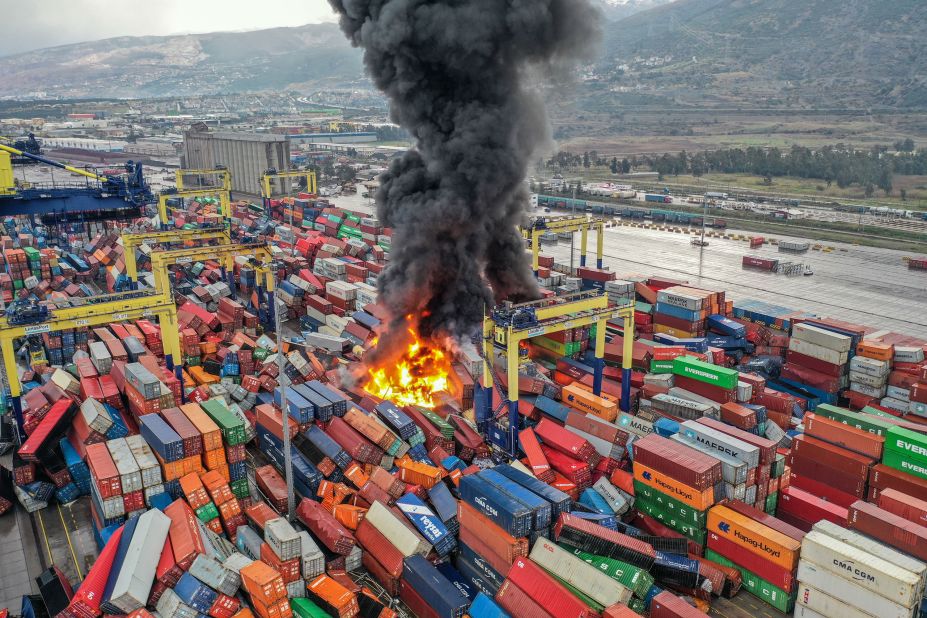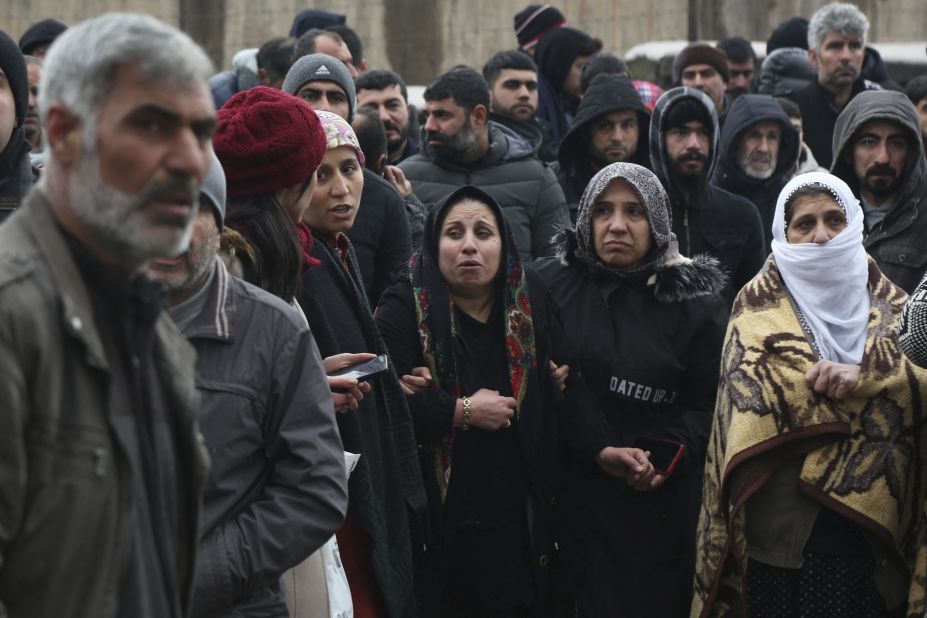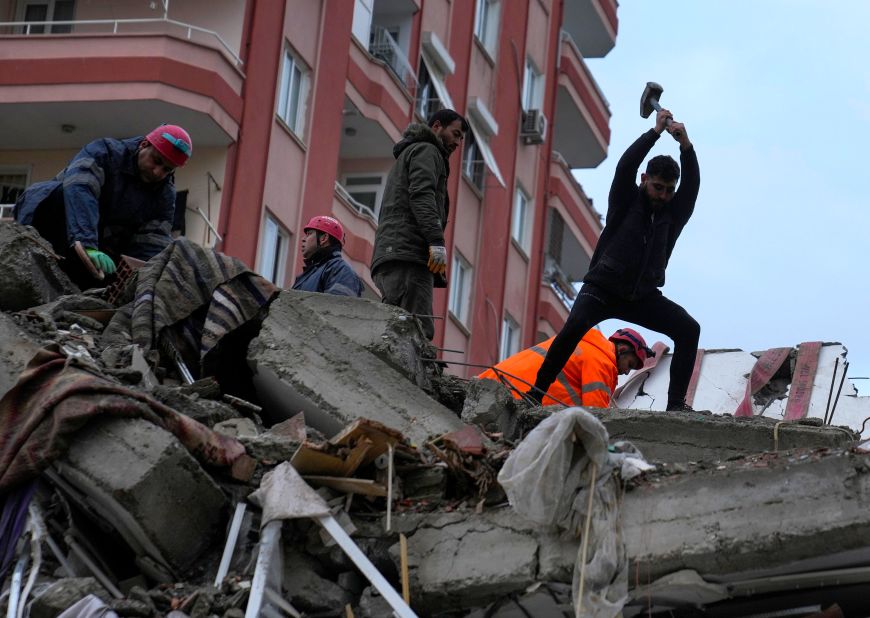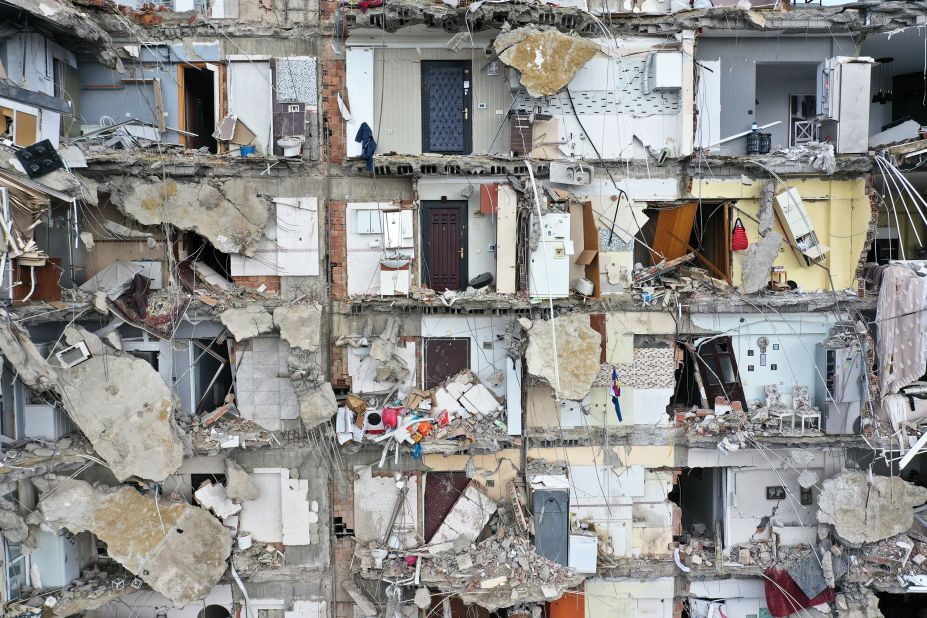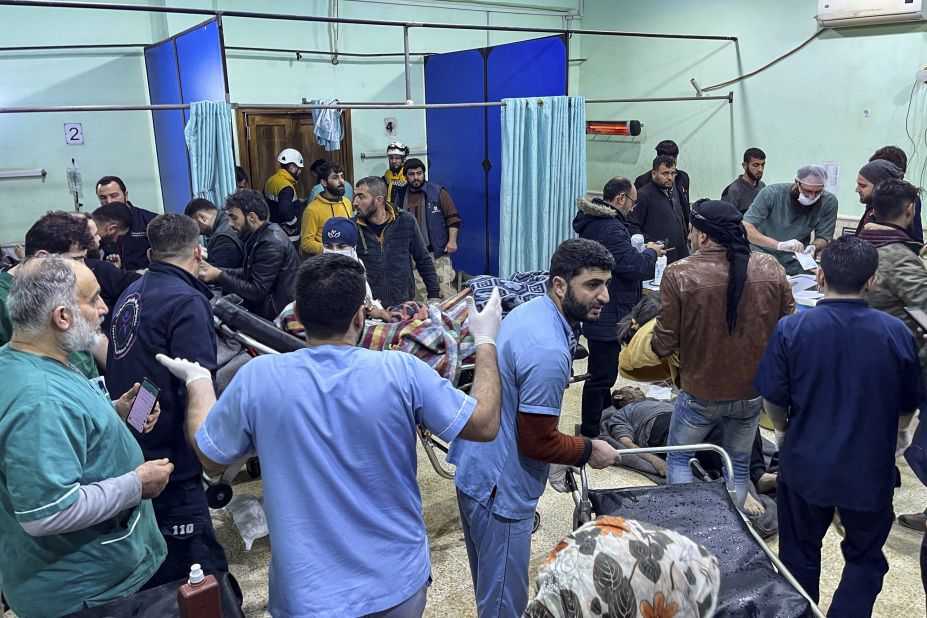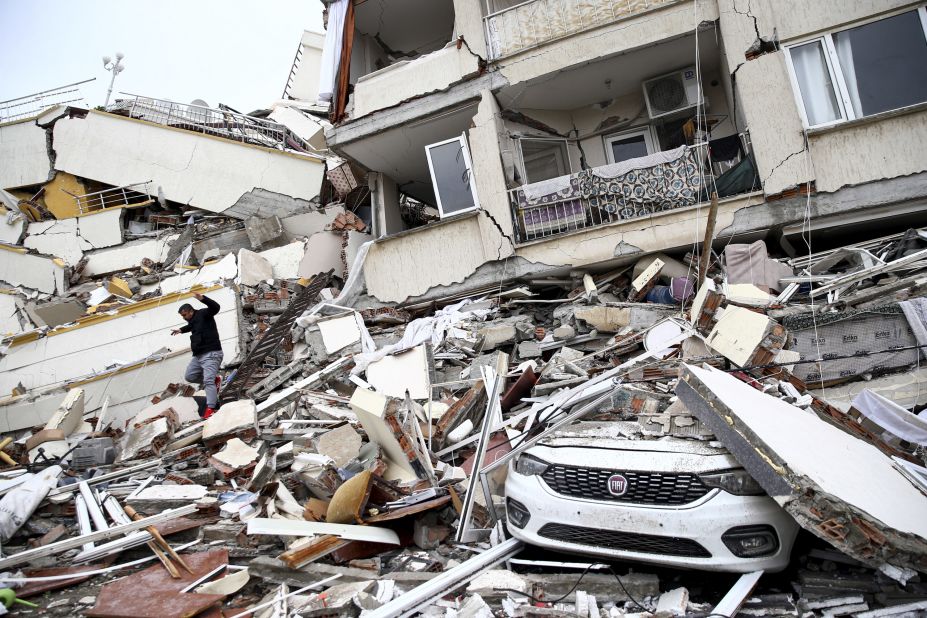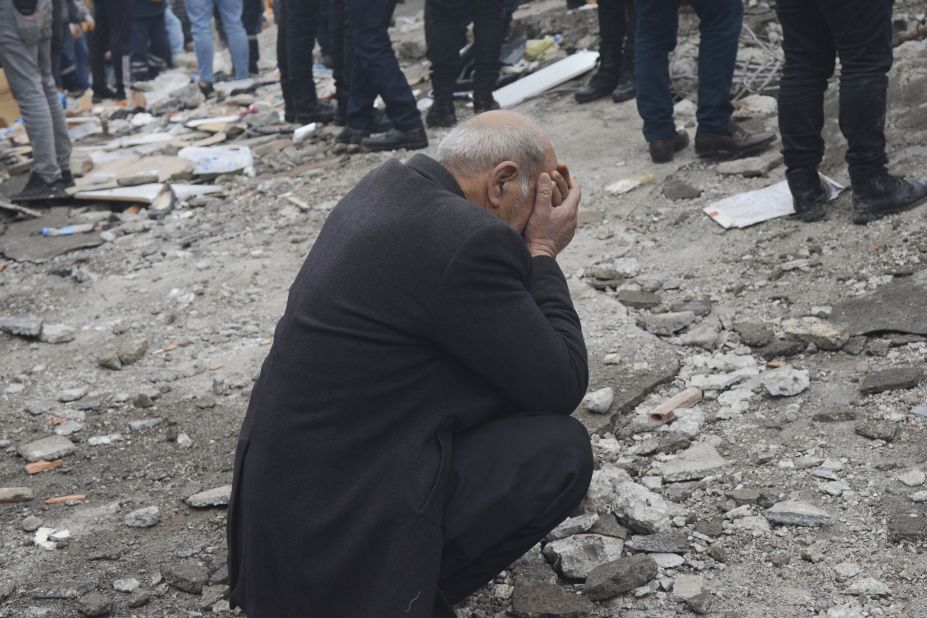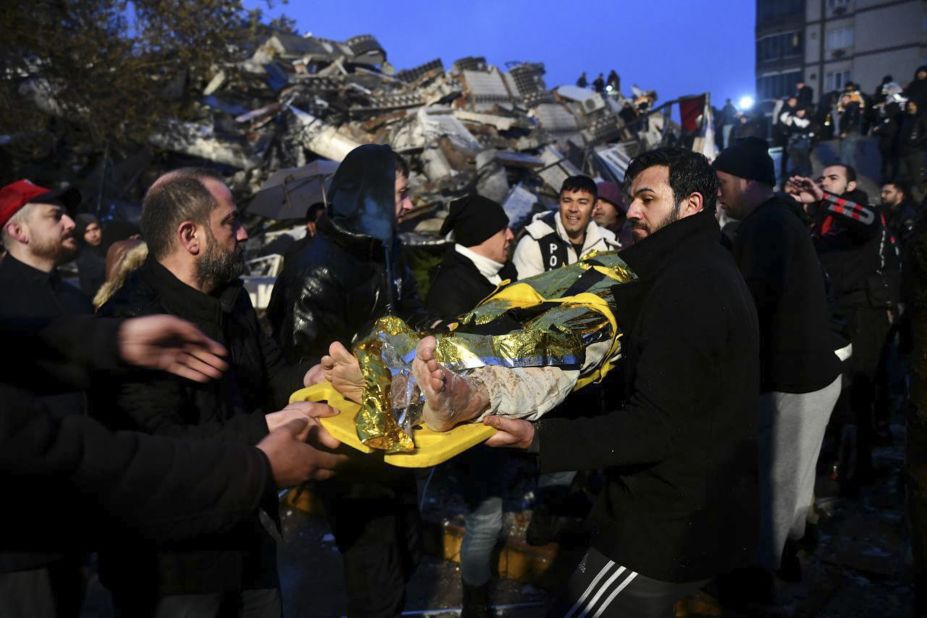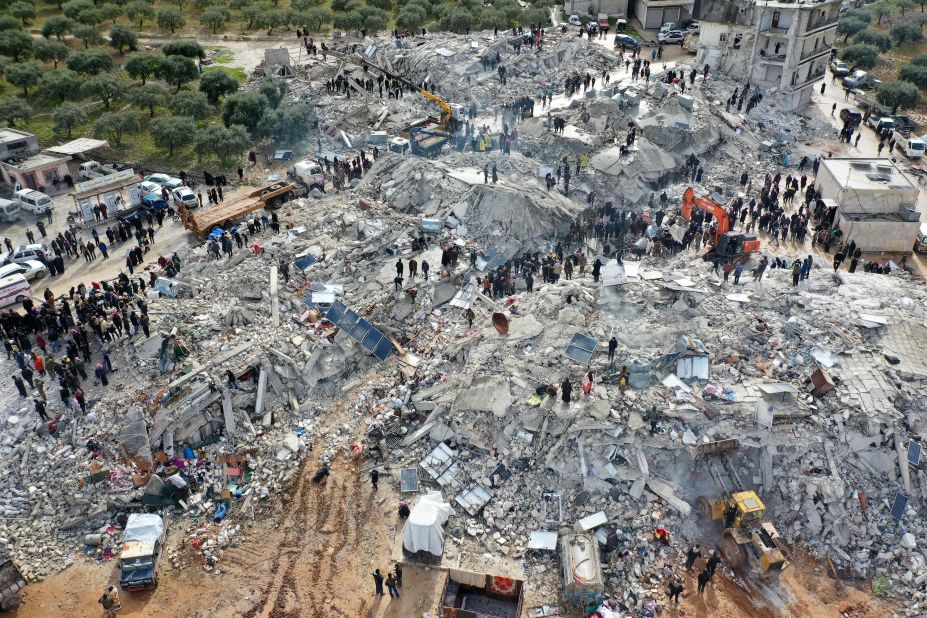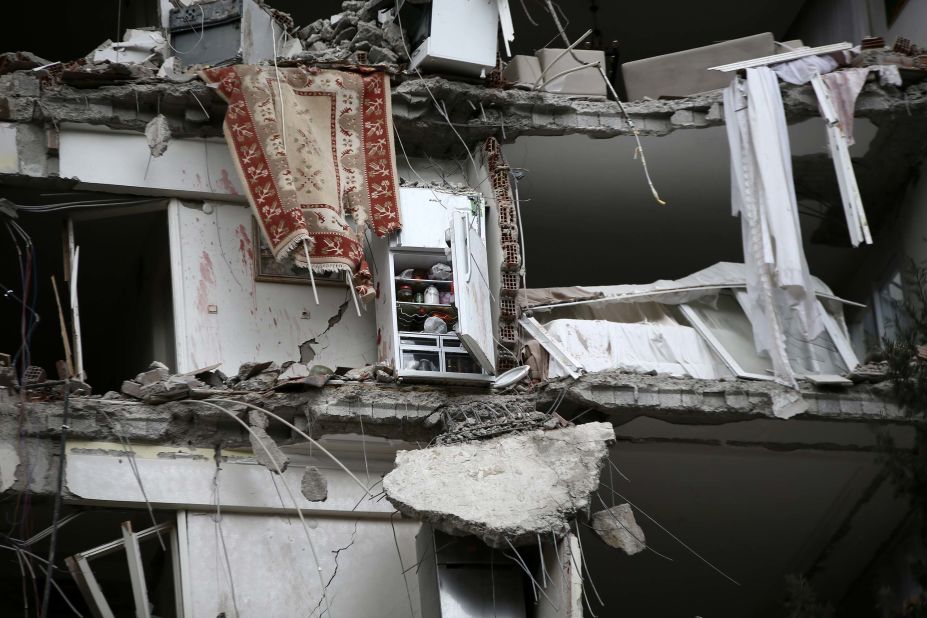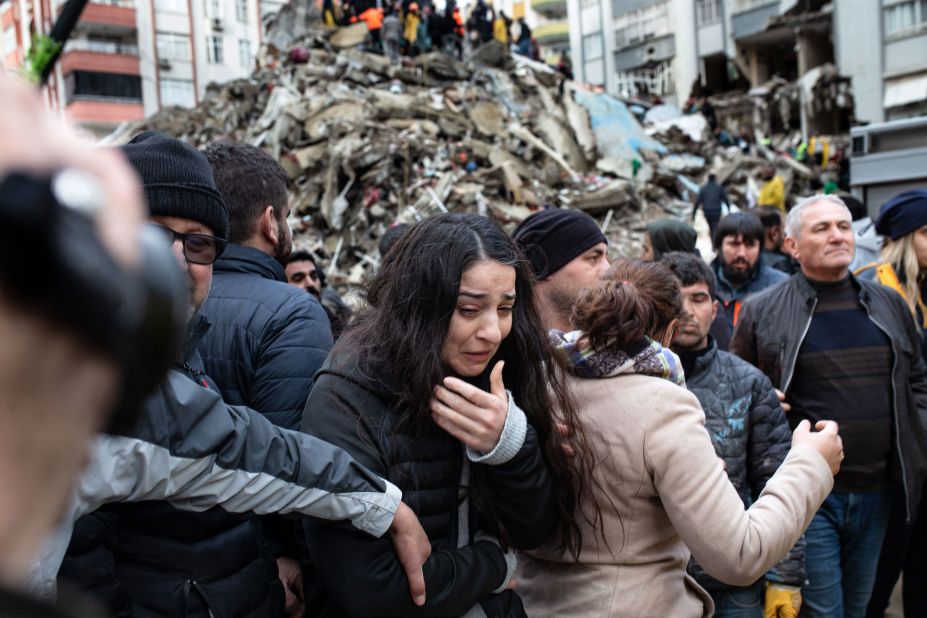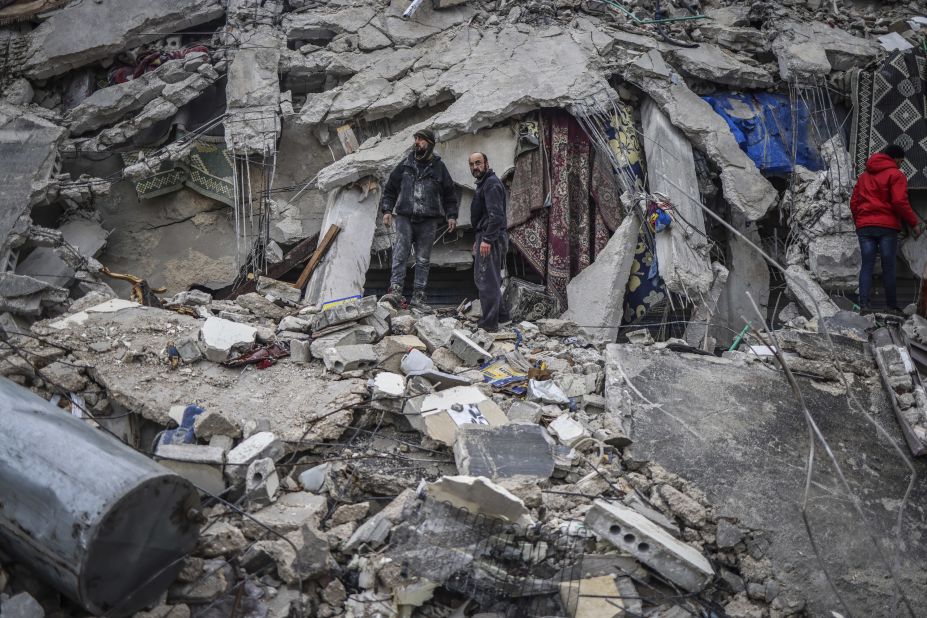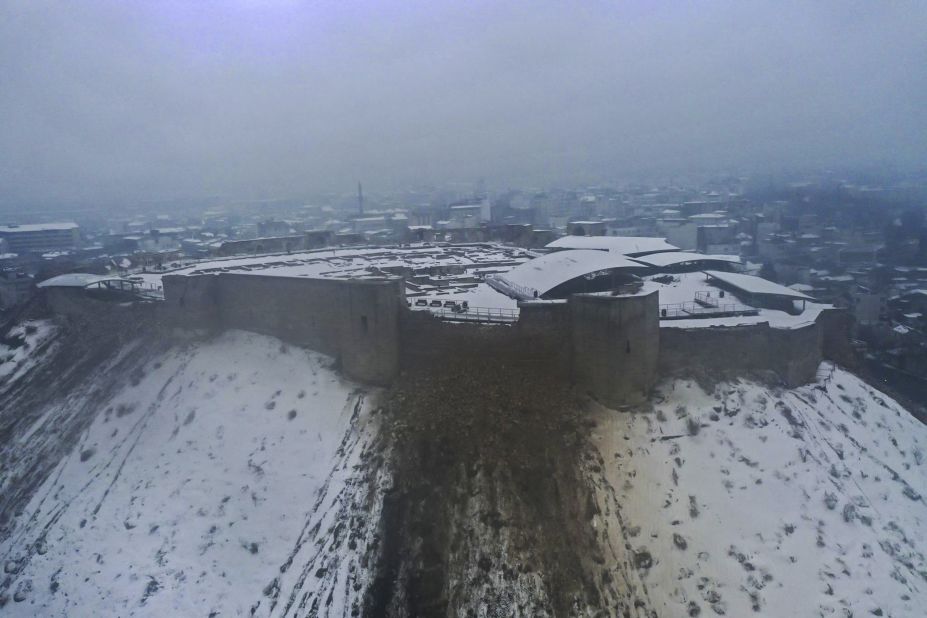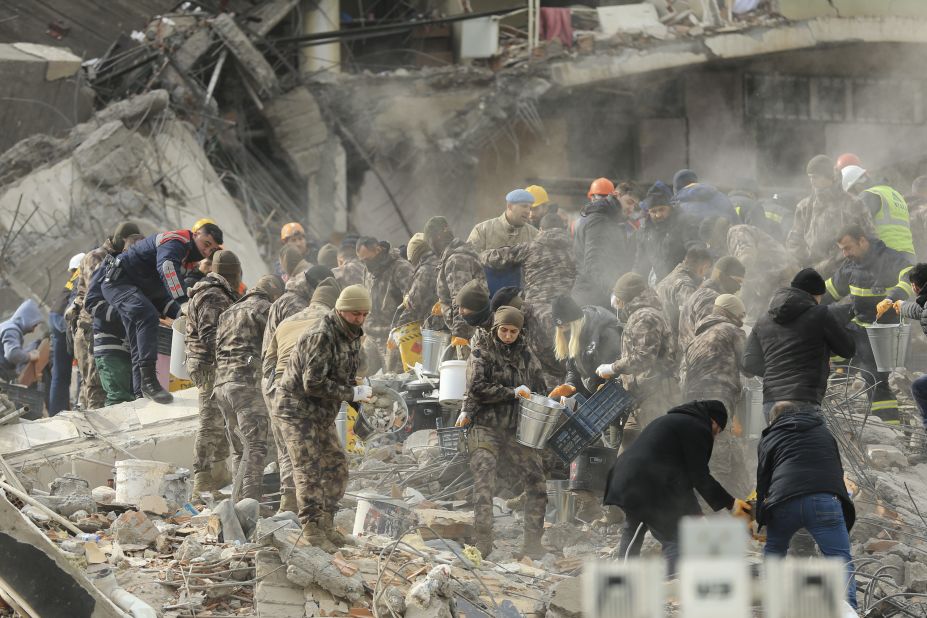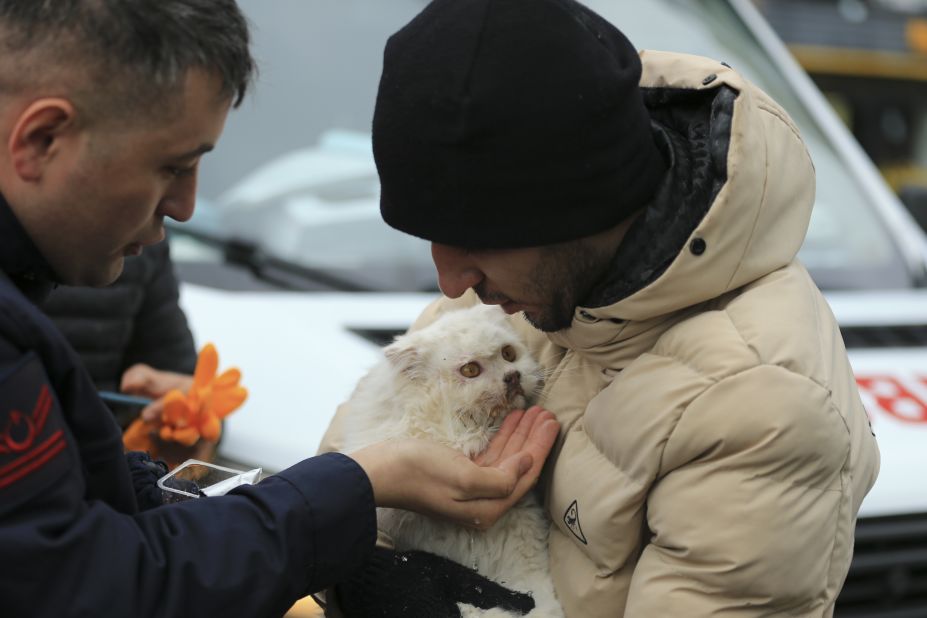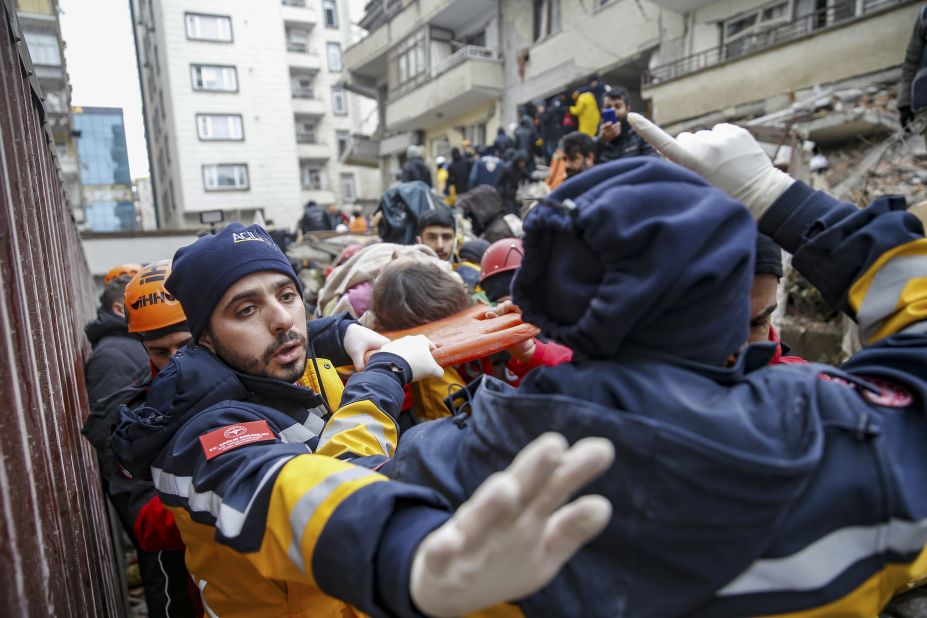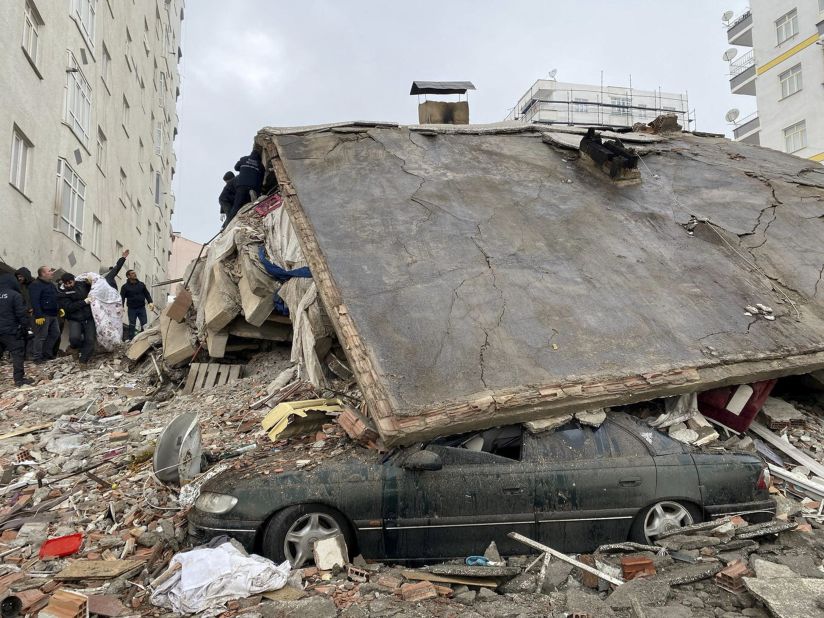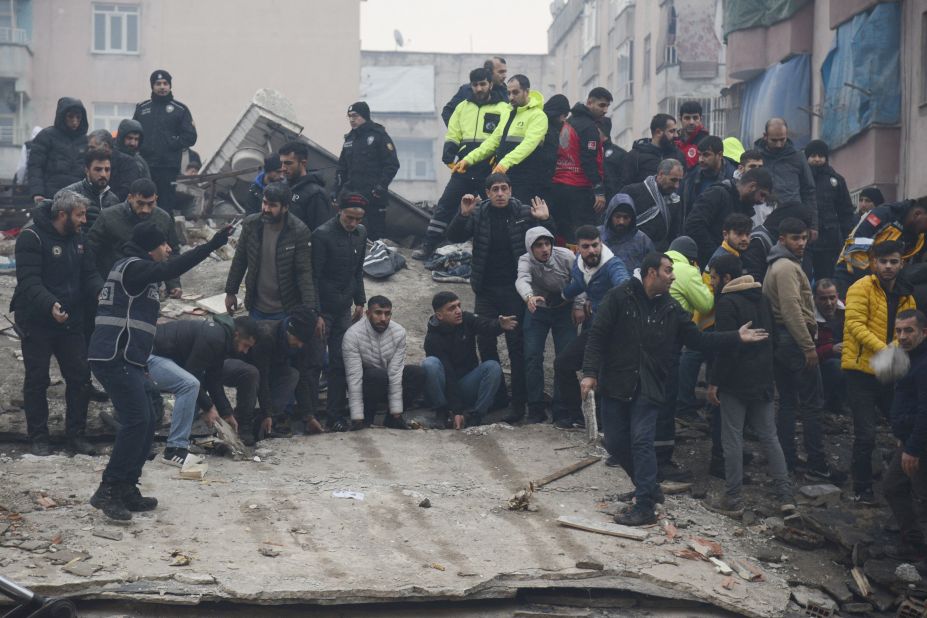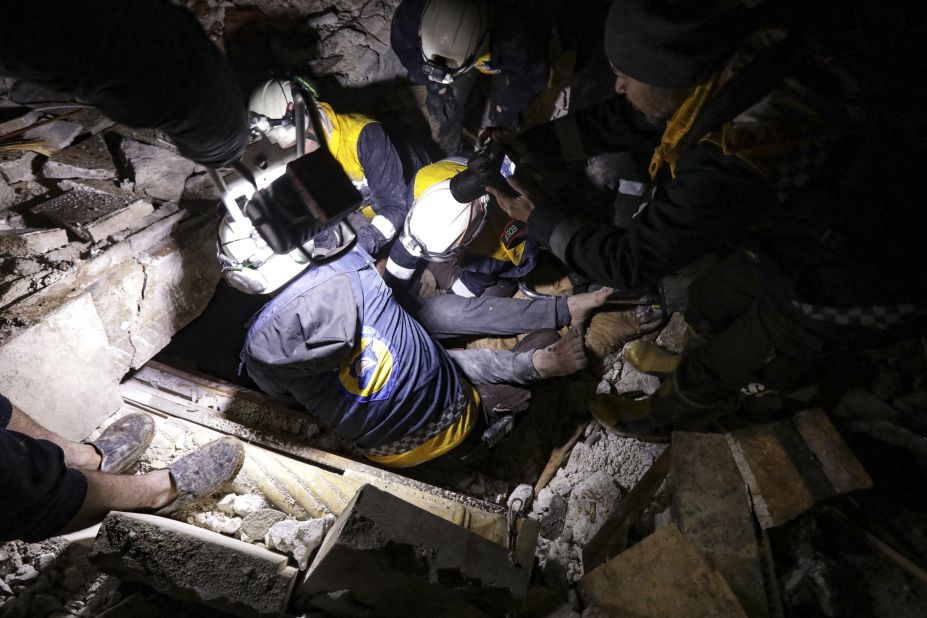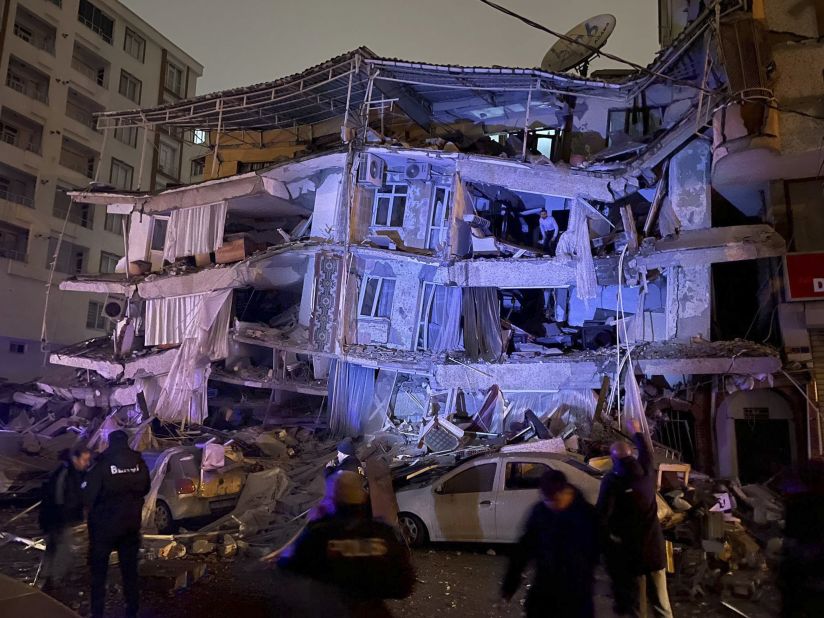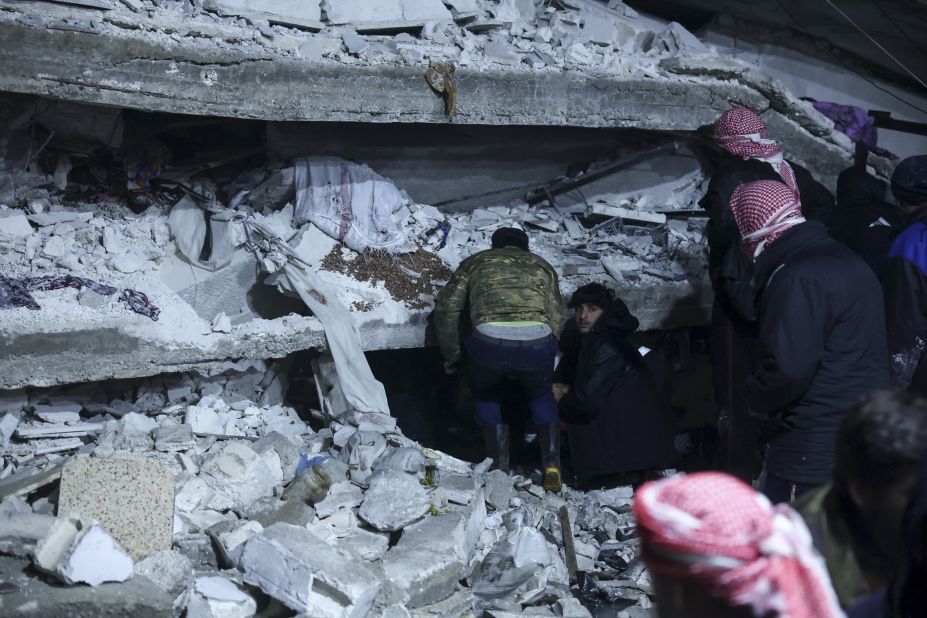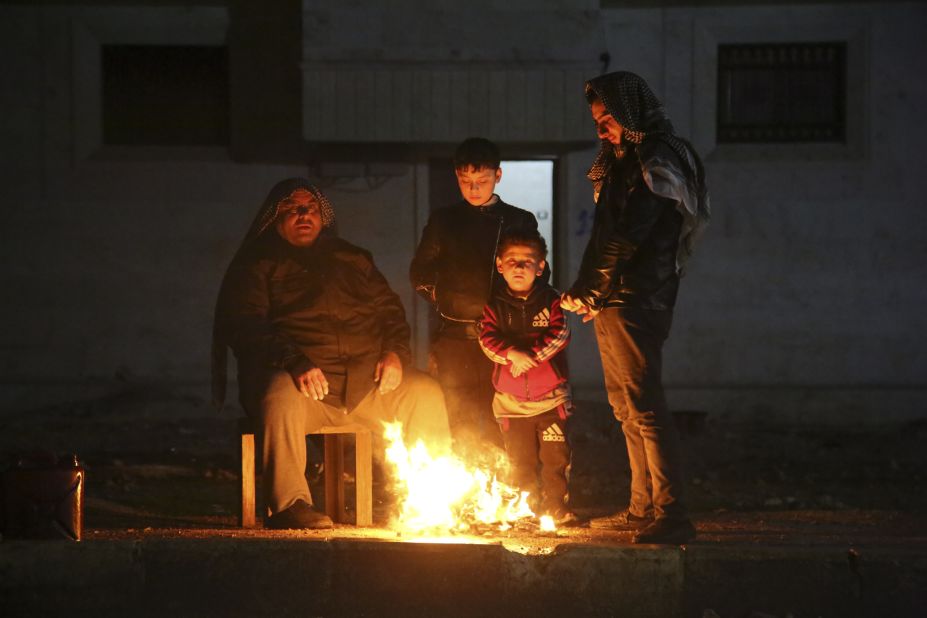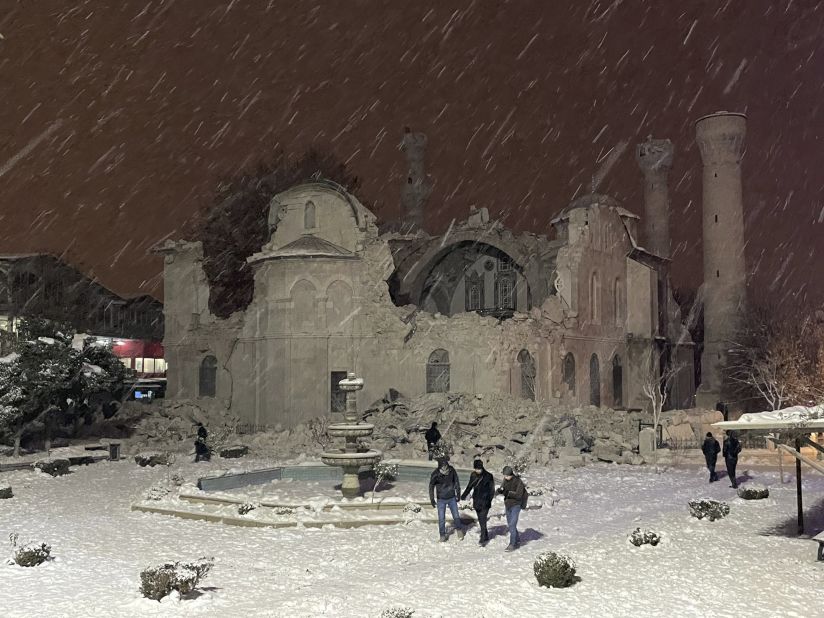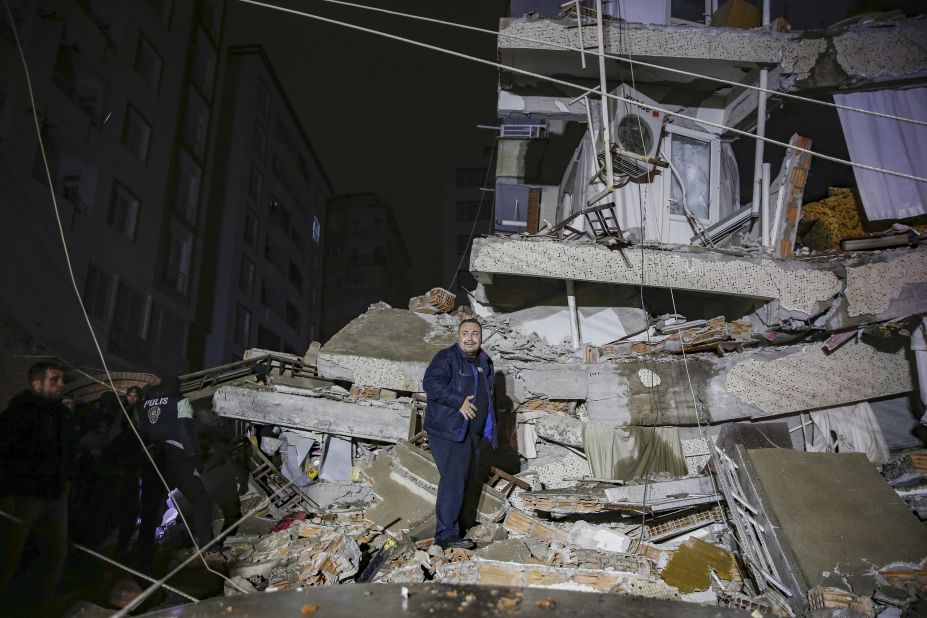 In photos: Deadly quake strikes Turkey and Syria