There's probably a party over at Harry's house on Sunday night because Harry Styles took home the trophy for album of the year at the Grammy Awards for his 2022 hit album "Harry's House."
"I've been so, so inspired by every artist in this category with me at a lot of different times in my life," Styles said as he accepted his award. "I think – like on nights like tonight – it's obviously so important for us to remember that there is no such thing as best in music."
Styles added, "This doesn't happen to people like me very often and this is so, so nice."
The win came as a surprise to some, as Beyoncé, who had a record-making night, and Bad Bunny, who would have made history with his win, were considered top contenders going into the night, as was Adele, who was up for a possible repeat win.
"Harry's House," the singer's third studio album, debuted at No. 1 on the Billboard charts and included Styles' hit "As It Was," which stayed at No. 1 on the charts for 15 consecutive weeks..
Here are some other notable moments from the Grammys.
Tributes to music history
There were, as always, many performances on the Grammys stage that brought the audience to their feet. This year, the 2023 ceremony featured a number of performances that nodded to celebrating music itself.
Stevie Wonder led a performance to honor Motown Founder Berry Gordy and Smokey Robinson as MusiCares Persons of Year.
Wonder performed "The Way You Do the Things You Do" by the Temptations and was joined by Robinson to sing "Tears of a Clown," then Wonder and Chris Stapleton performed "Higher Ground."
In another ode, Busta Rhymes, Method Man, Queen Latifah, Missy Elliot and more celebrated 50 years of hip-hop with a high energy medley that saw Jay-Z, Adele and HER dancing and singing along from their seats.
"Hip-hop will live everywhere, forever," Queen Latifah said as the medley transitioned into Nelly's performance.
At the end of the medley, each artist that performed gathered on the stage for the grand finale. "Hip-hop is a global platform today," LL Cool J said, adding "we're celebrating the 50th anniversary of hip-hop… for the culture!"
Questlove produced and served as the segment's musical director, accompanied by The Roots.
Moving moments honoring those we lost
Rapper Quavo took the stage with gospel group Maverick City Music for a moving performance of "Without You," honoring his nephew and fellow Migos member Takeoff during the in memoriam tribute.
Takeoff, who was one-third of the platinum-selling rap group Migos, was shot and killed in November 2022 in Houston, Texas. He was 28.
"Without You" was released in January in honor of Takeoff, with the lyrics speaking to Quavo's grief for his loved one and collaborator. Adding to the emotion of the moment, Quavo held up a diamond pendant necklace that appeared to belong to the late rapper.
Country star Kacey Musgraves honored the late Loretta Lynn with a moving acoustic performance of Lynn's 1971 hit "Coal Miner's Daughter." Musgraves played Lynn's guitar as she sang, according to the Recording Academy.
In one of the most poignant moments of the tribute segment, Sheryl Crow teamed up with Mick Fleetwood and Bonnie Raitt to honor the late Fleetwood Mac member Christine McVie, who died in November.
David Crosby, Jeff Beck, Lisa Marie Presley, Irene Cara, Naomi Judd, Olivia Newton-John and Coolio were among the late artists honored elsewhere in the tribute.
Women making history
One of the night's first history-making moments happened even before the stars took their seats for the main ceremony.
Viola Davis won a Grammy for best audio book, narration and storytelling recording for the audio book of her memoir "Finding Me" at the Grammy's Premiere Ceremony, during which the non-broadcast winners of the night are announced, completing the star's EGOT collection. (An EGOT is an artist who has won an Emmy, Grammy, Oscar and a Tony Award in their career.)
"I wrote this book to honor the 6-year-old Viola," Davis said in her acceptance speech. "To honor her life, her joy, her trauma, everything. And, it has just been such a journey – I just EGOT!"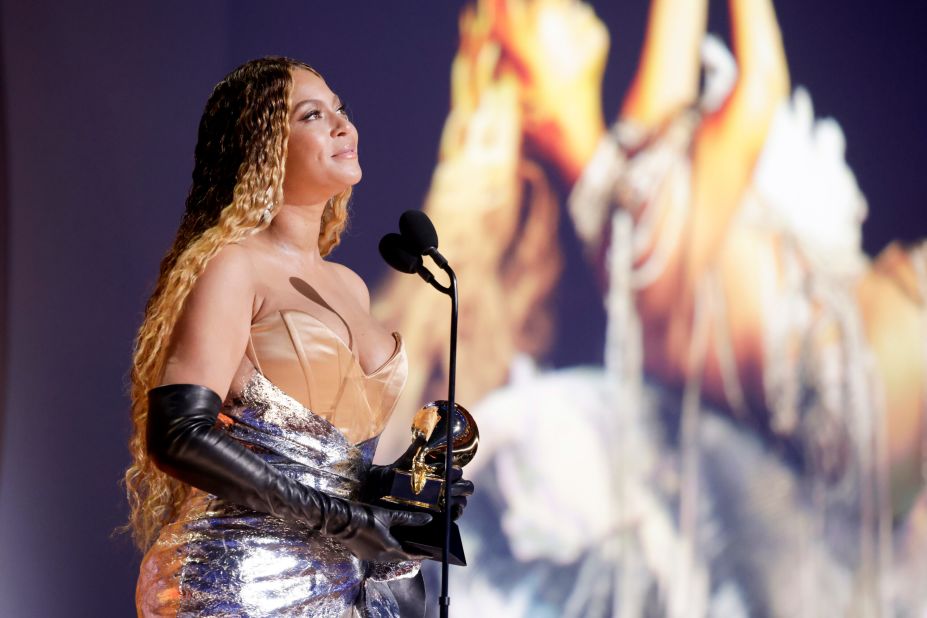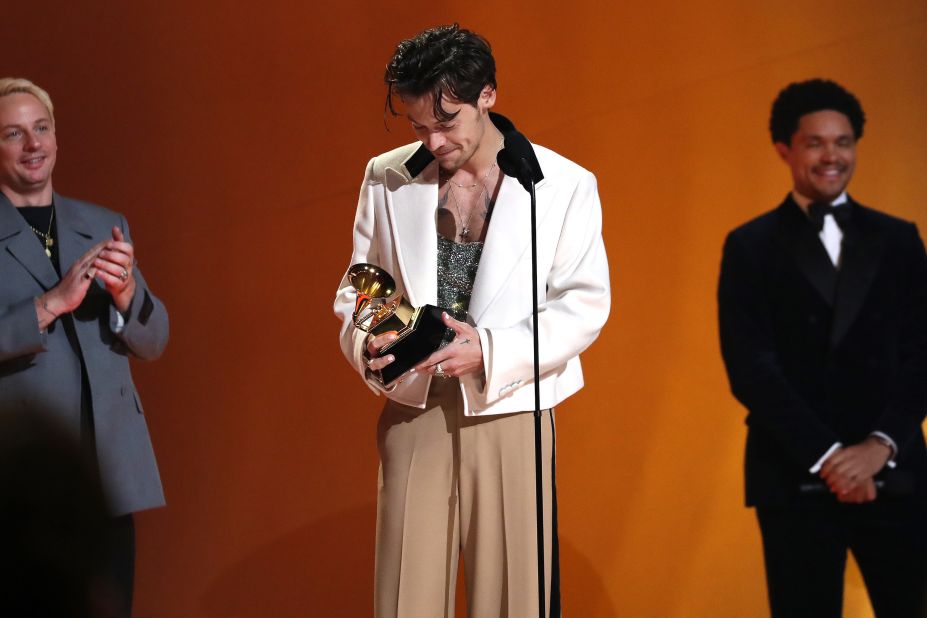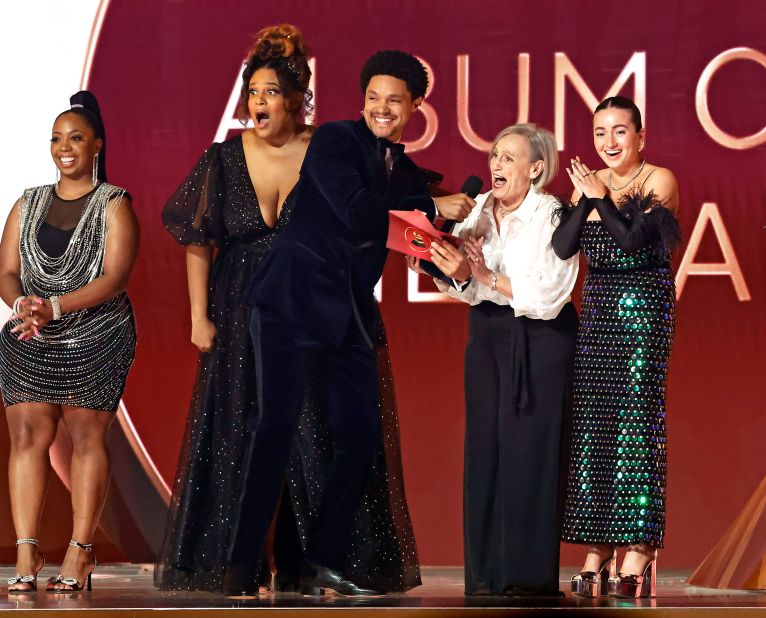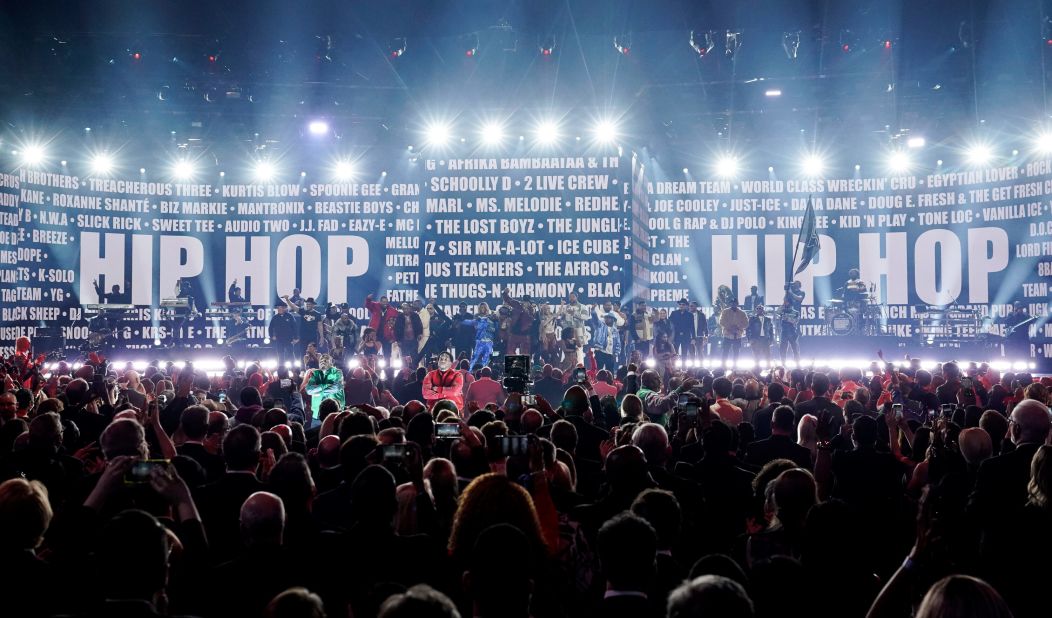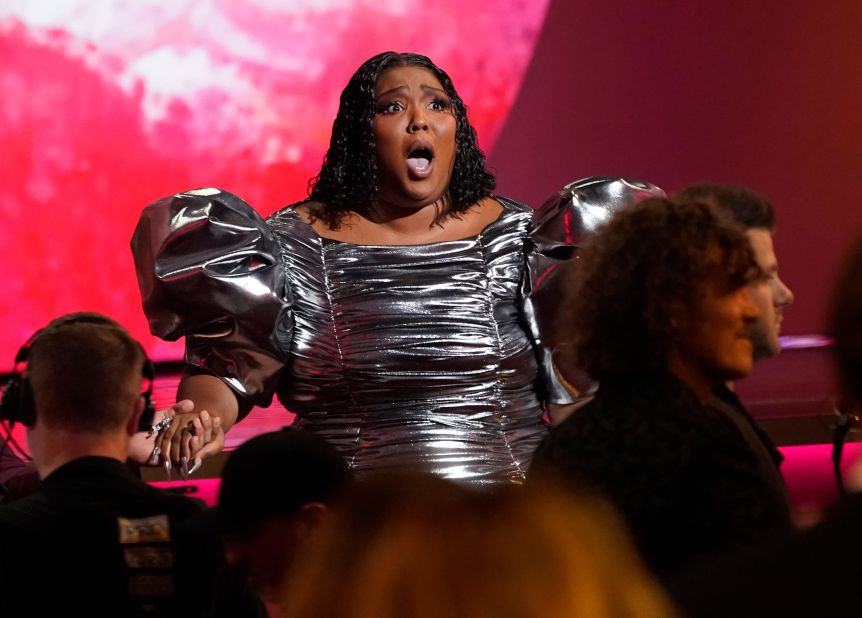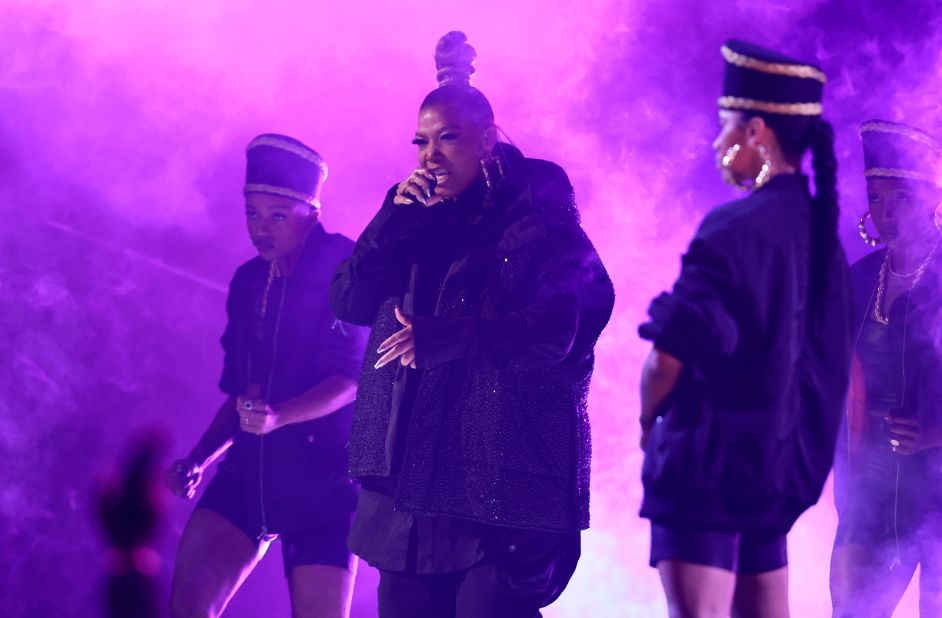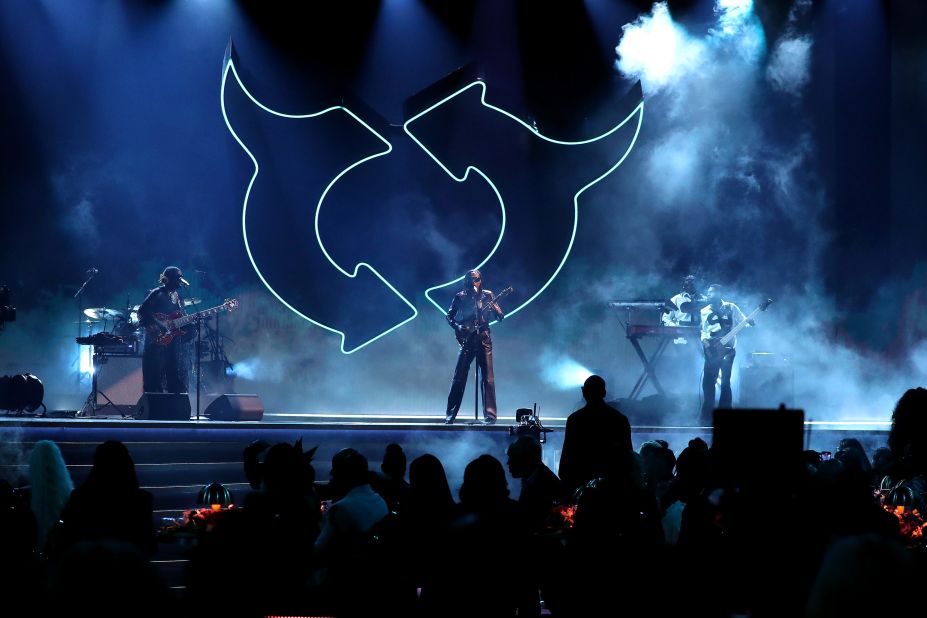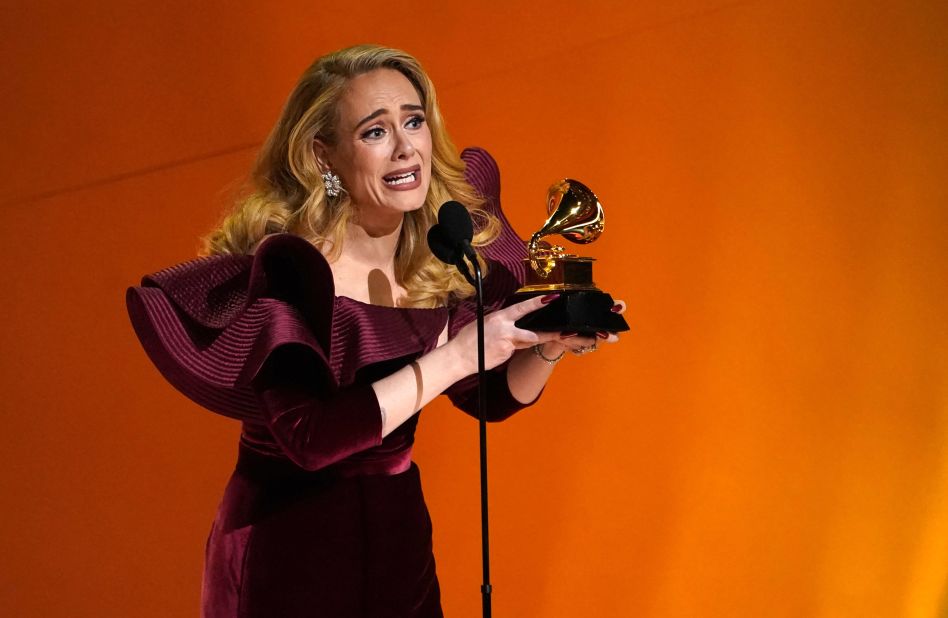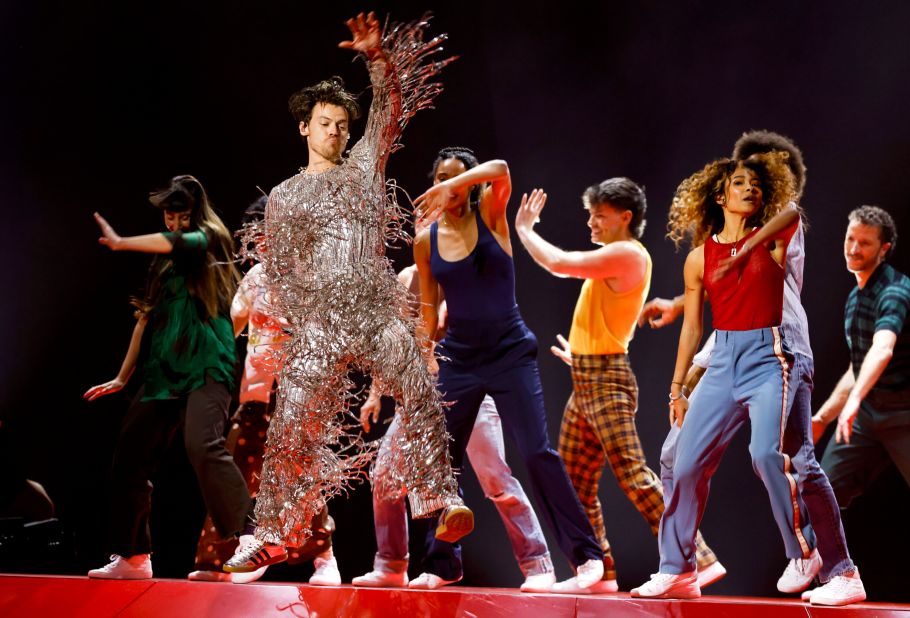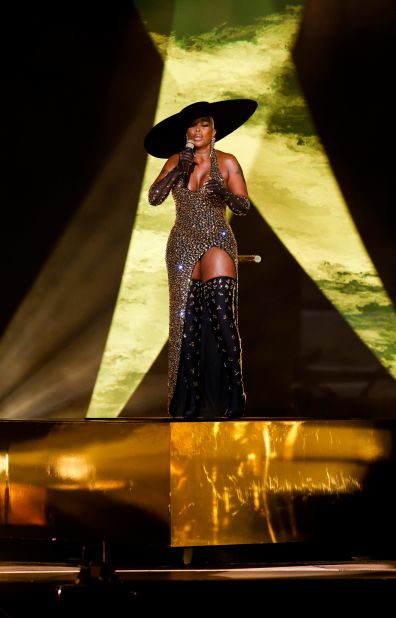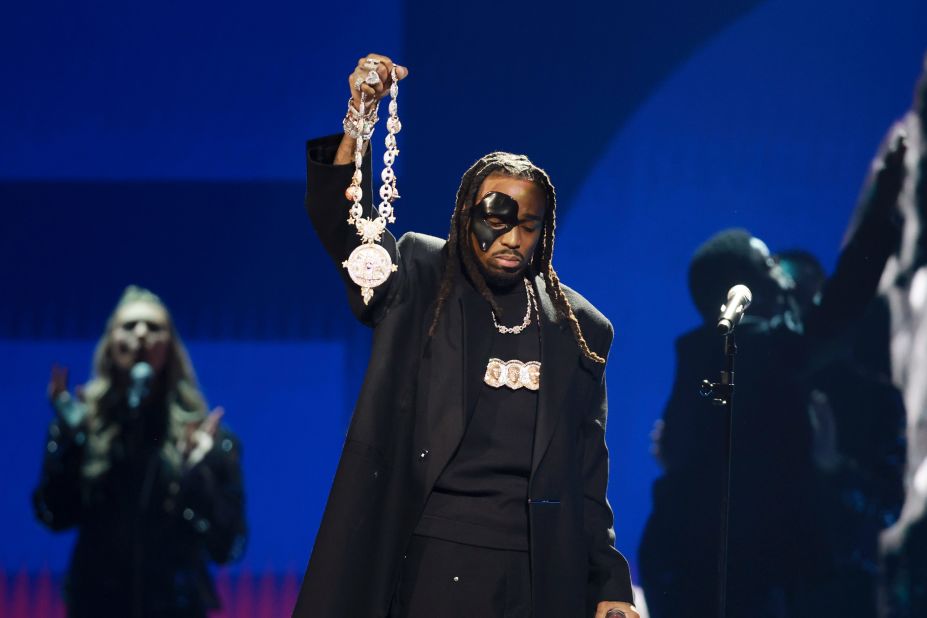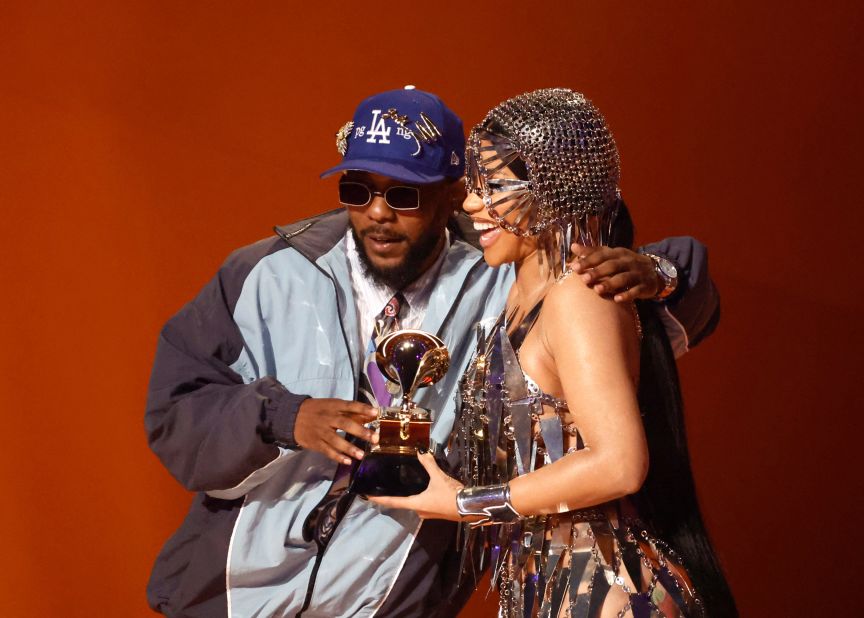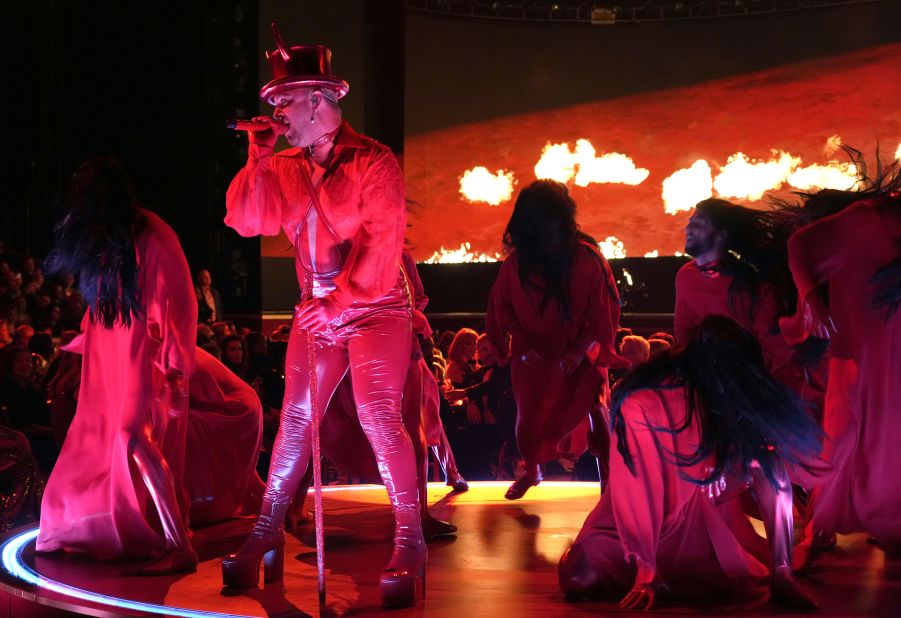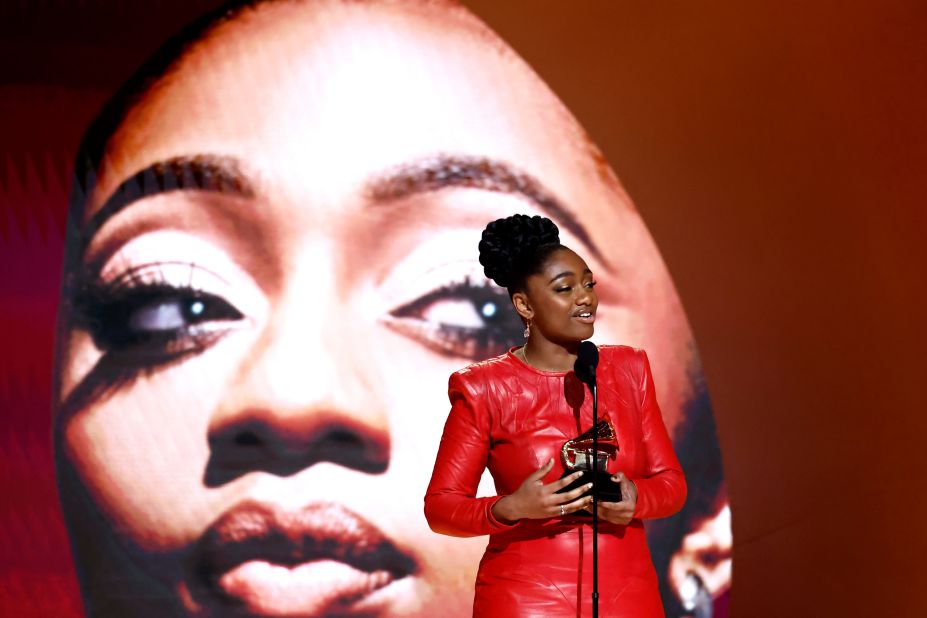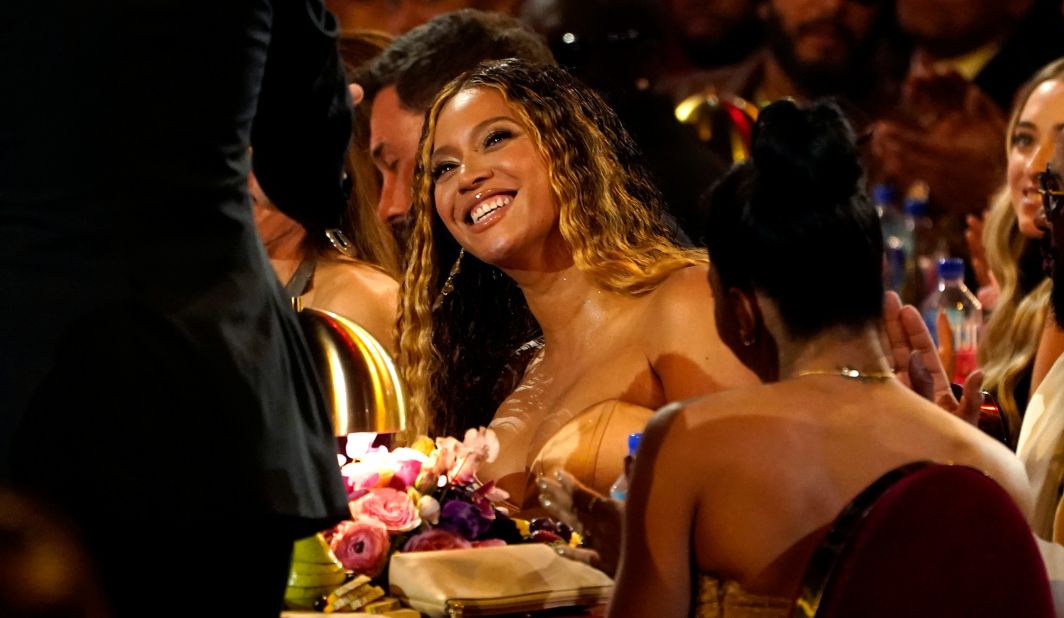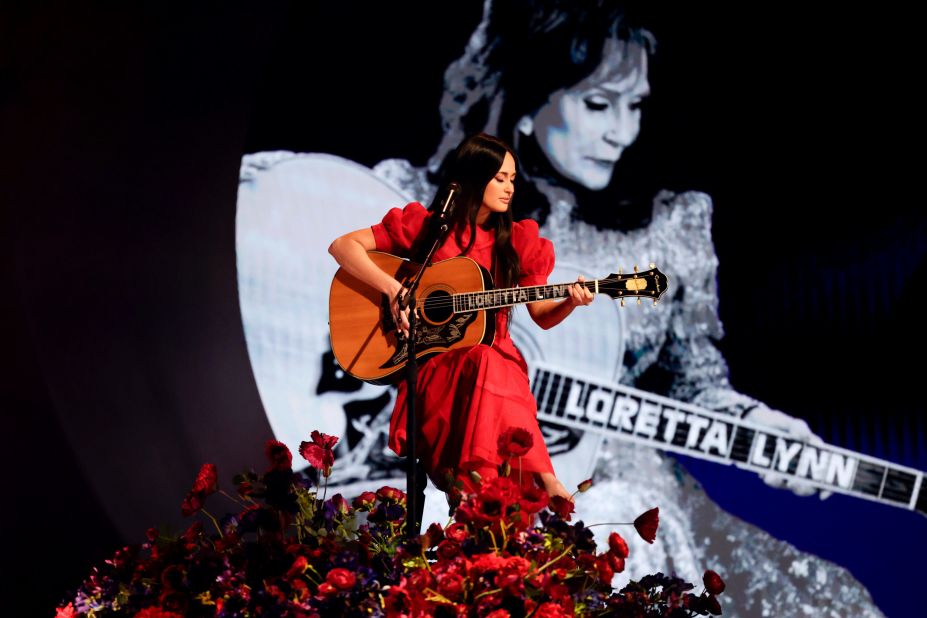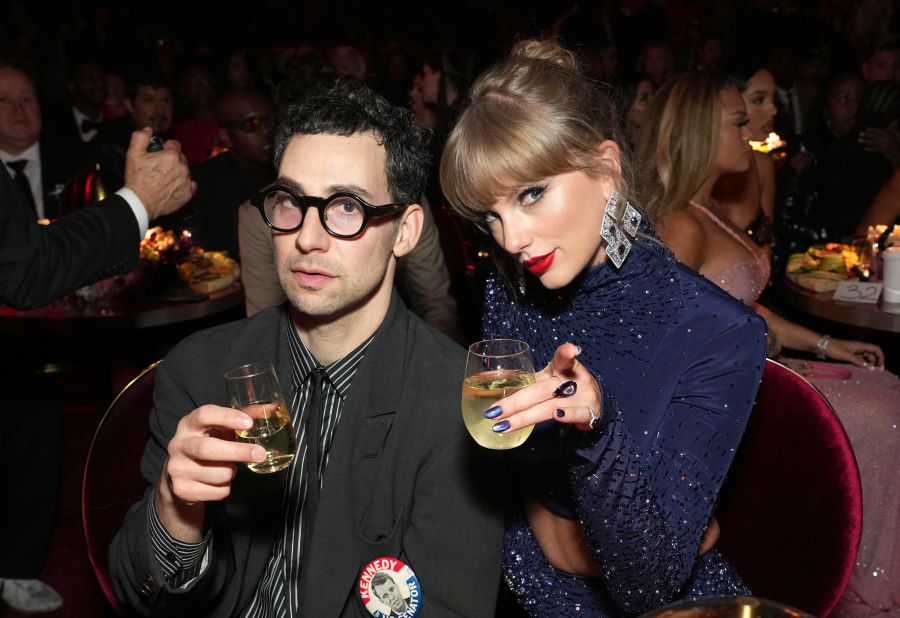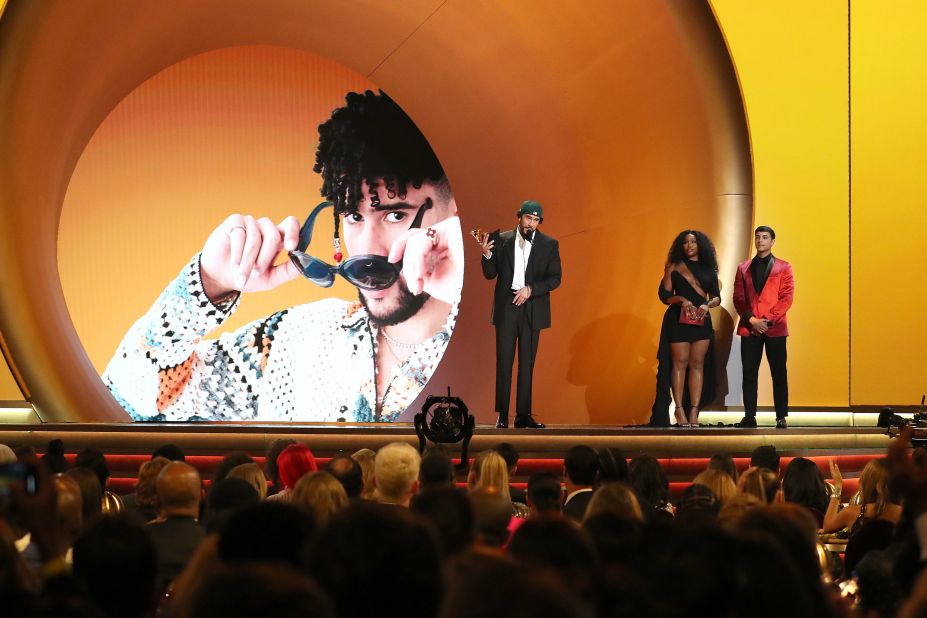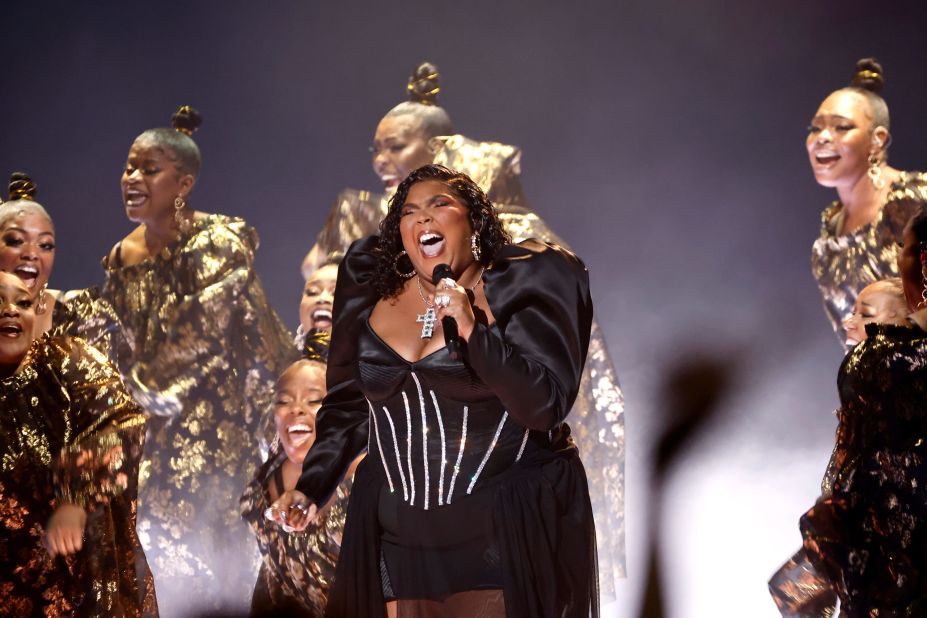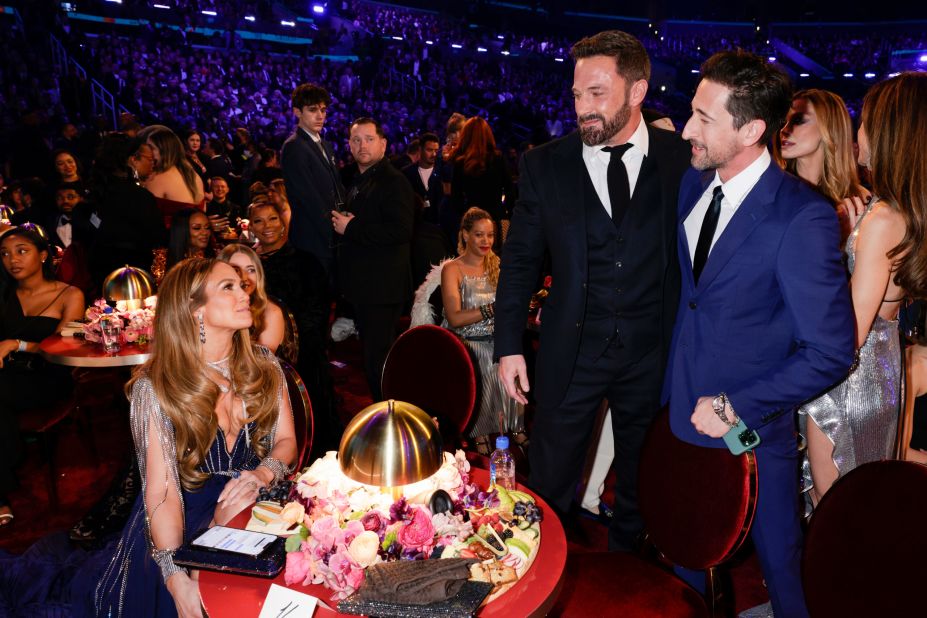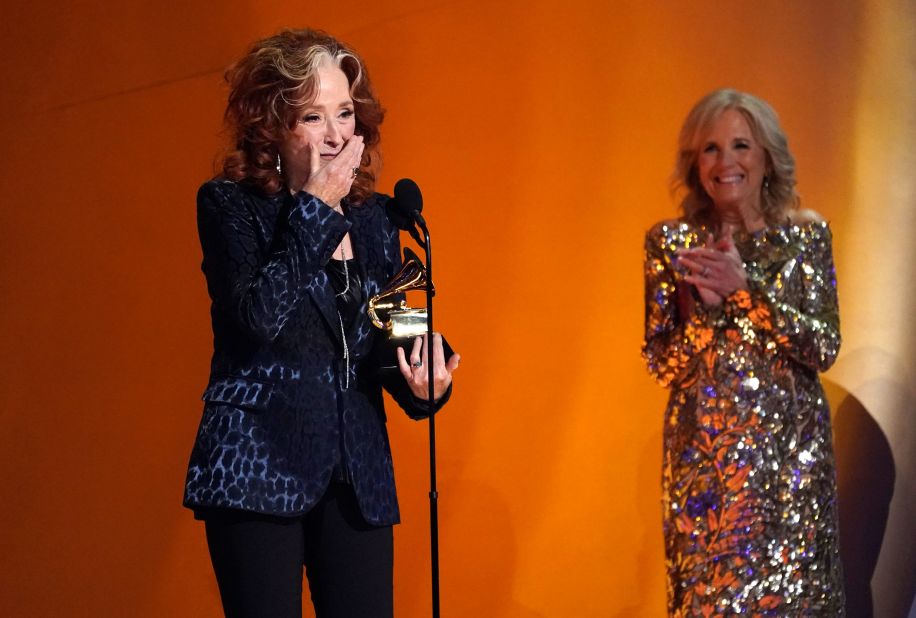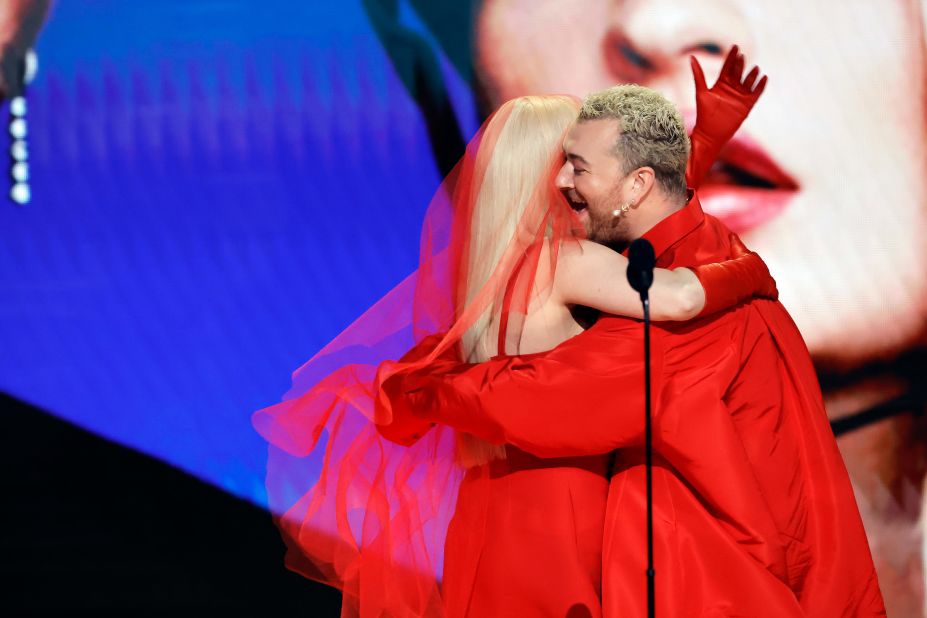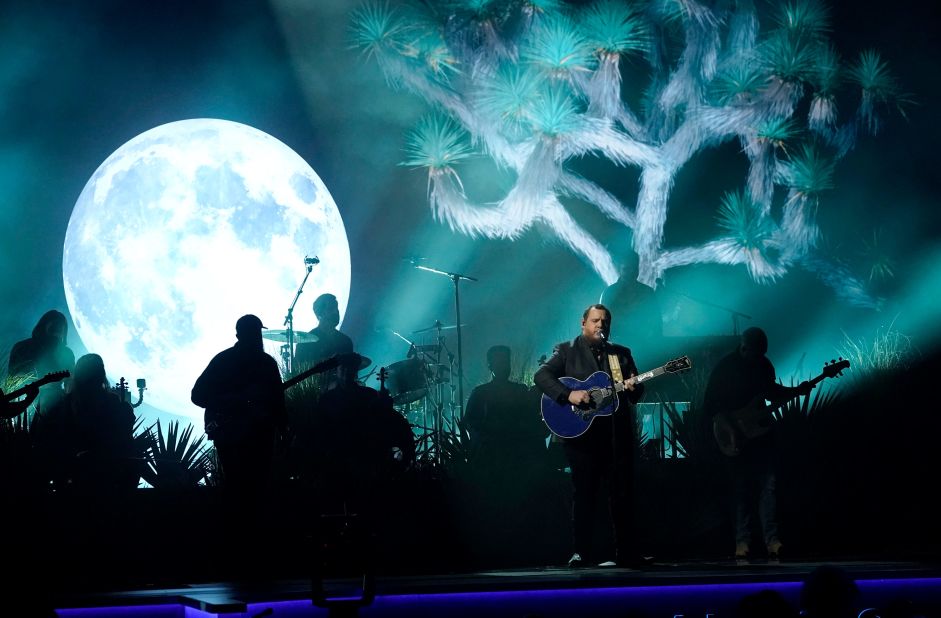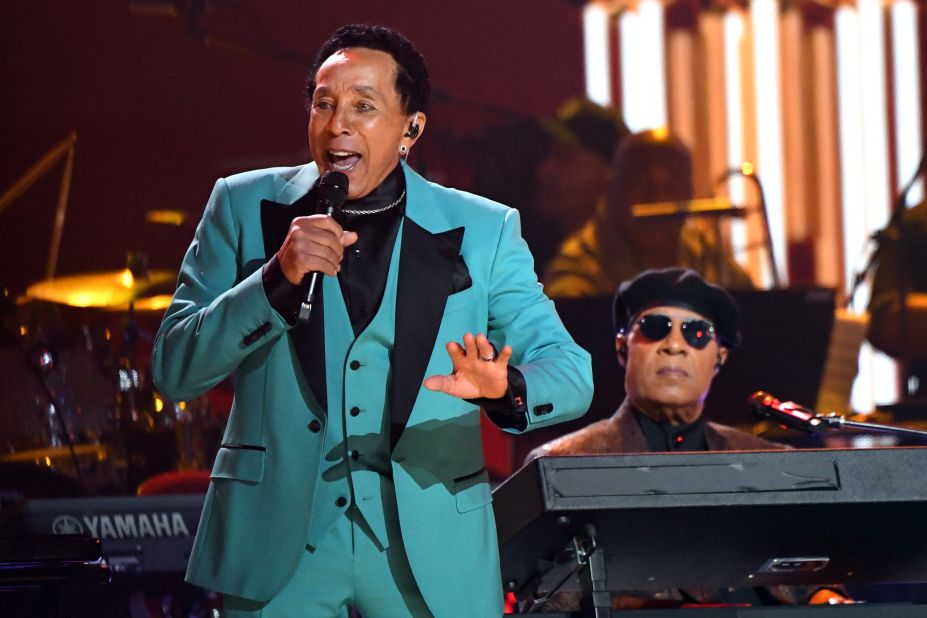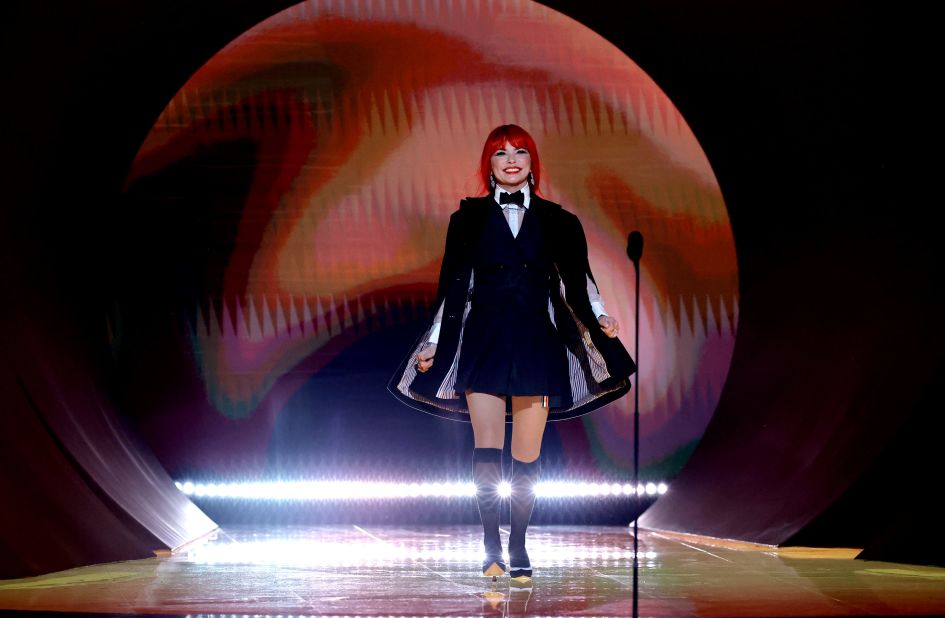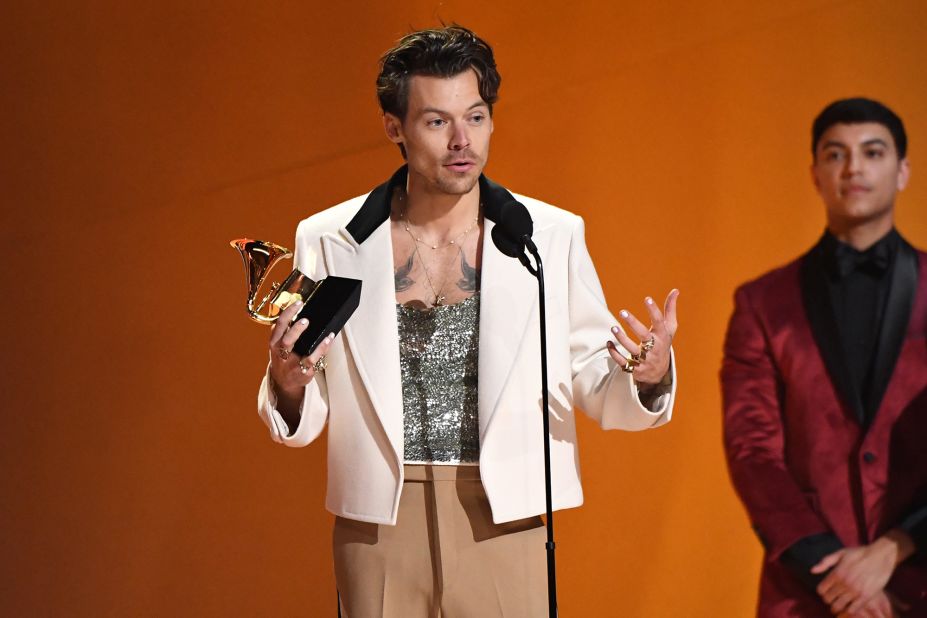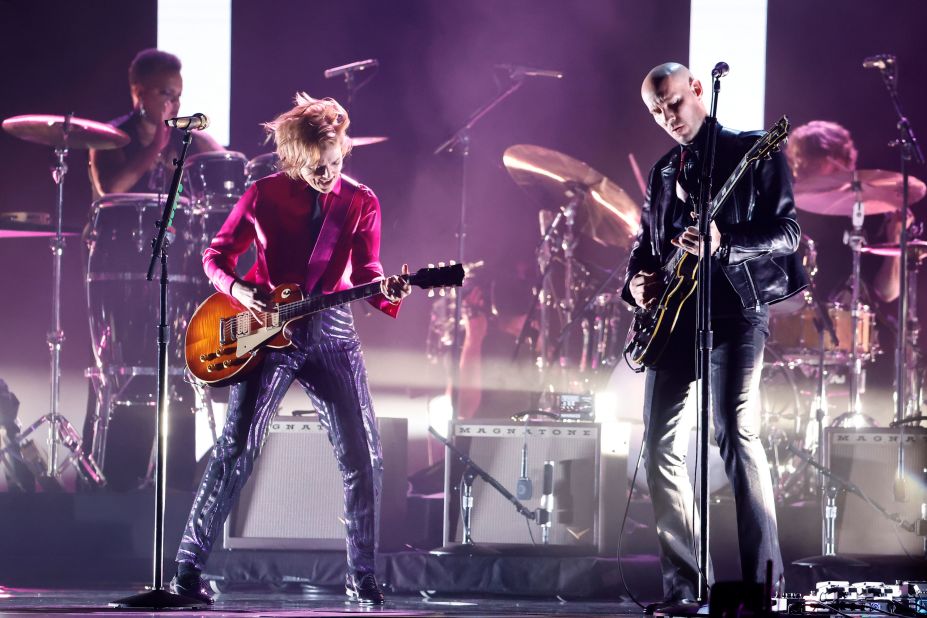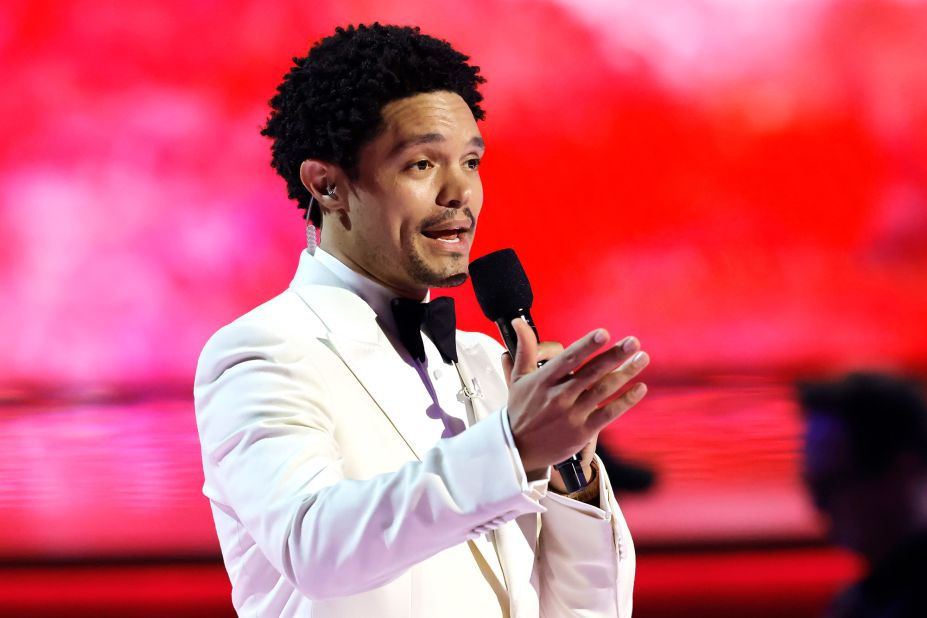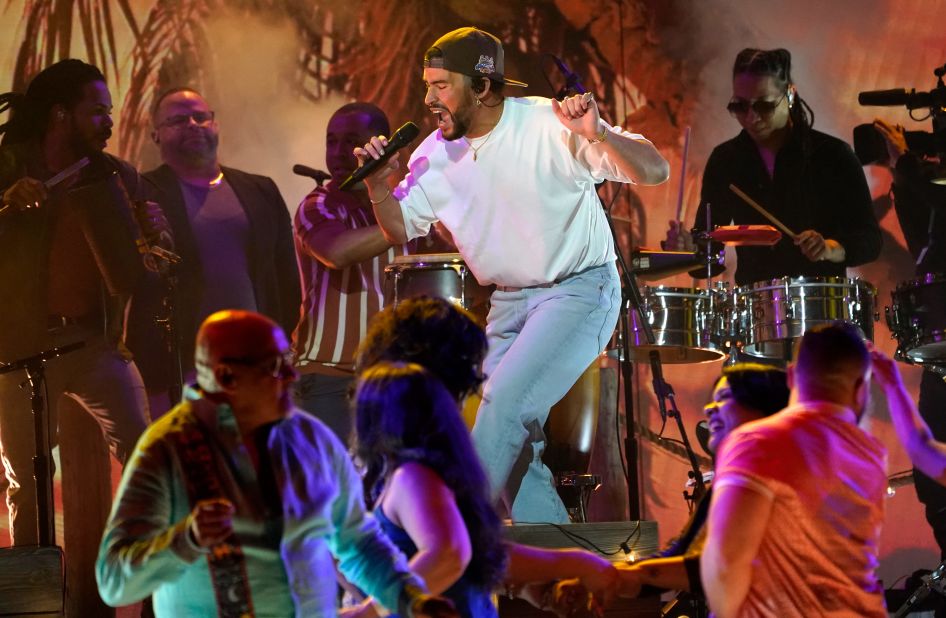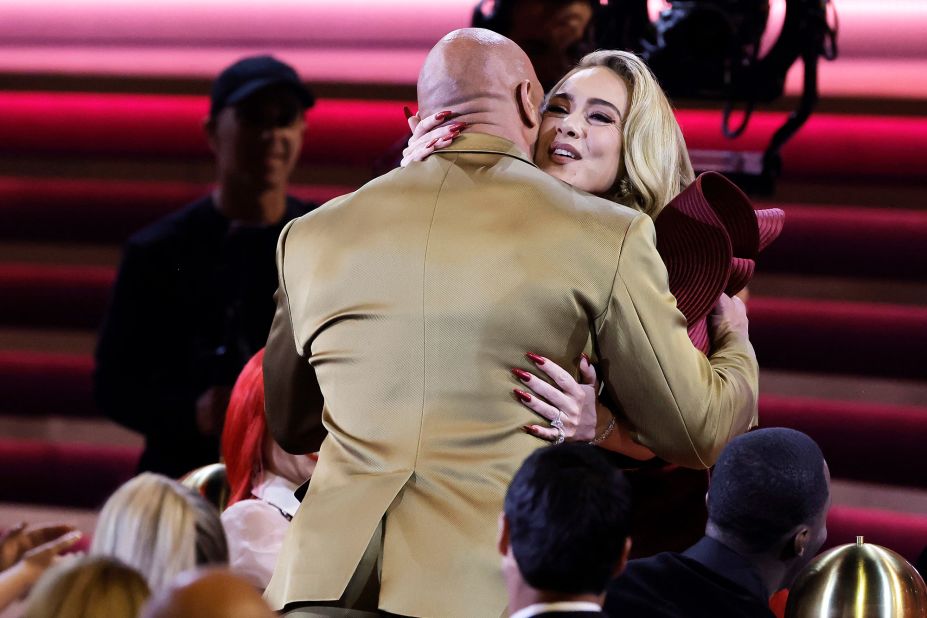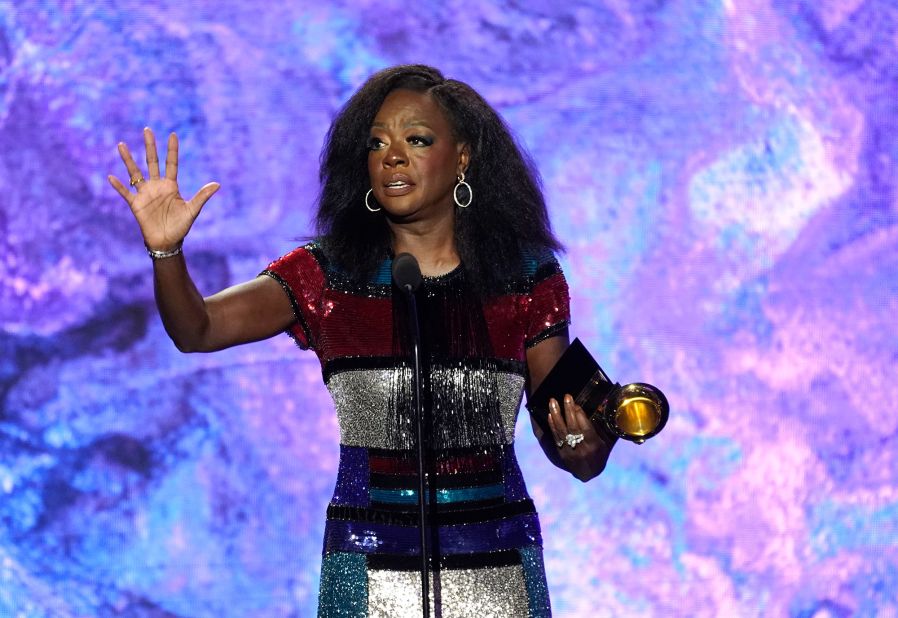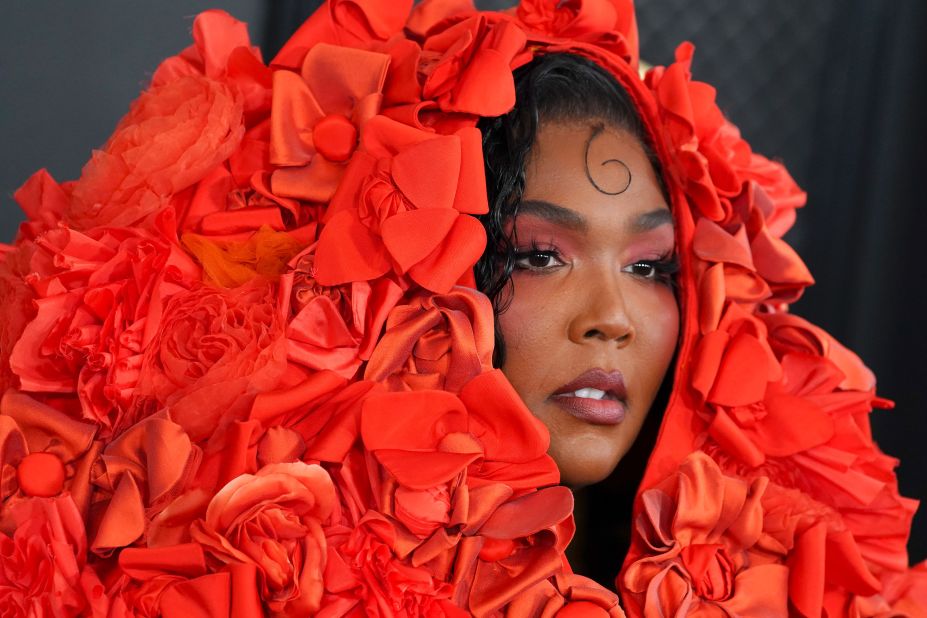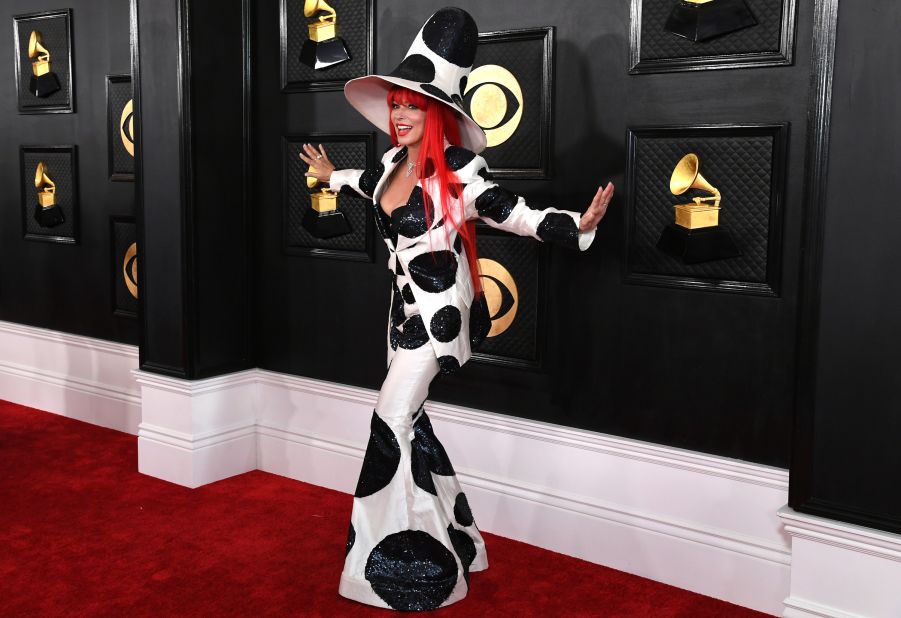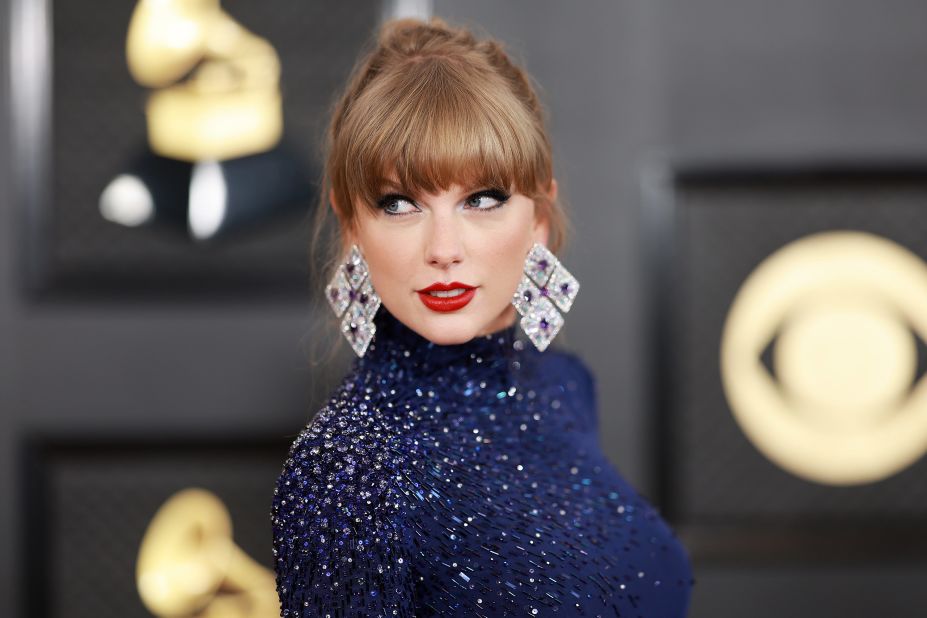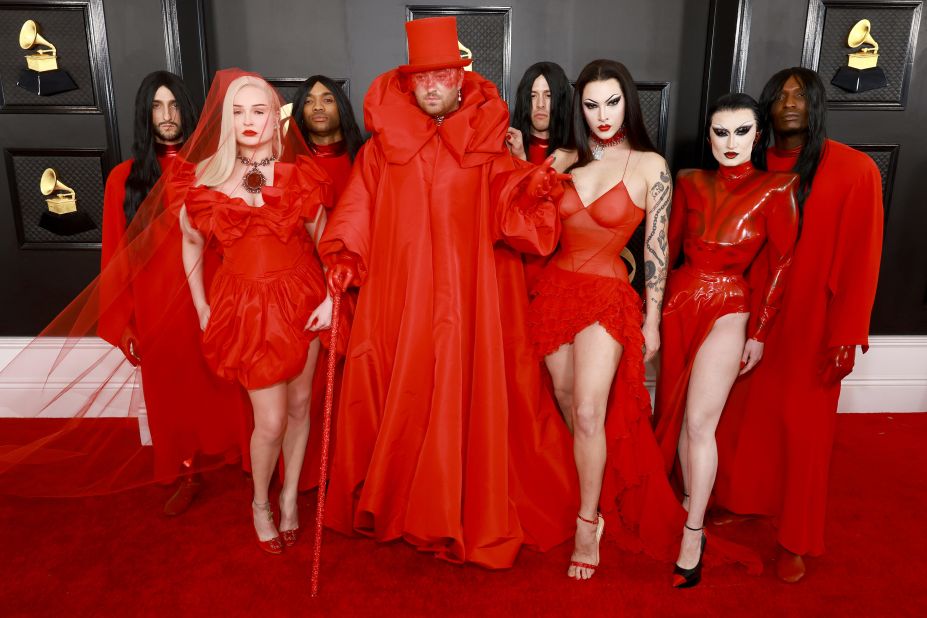 In pictures: The 2023 Grammy Awards
This was Davis's first-ever Grammy nomination and win. She previously won an Emmy for her role in "How to Get Away with Murder," an Oscar for "Fences" and two Tony awards for "King Hedley III" and "Fences."
Davis later appeared at the live Grammys ceremony to present the award for best R&B song, during which the audience greeted her with raucous applause and a standing ovation, acknowledging her accomplishment.
Another powerful moment was when pop singer Kim Petras and Sam Smith won for best pop duo/group performance for "Unholy."
Petras, the first transgender woman to win in the category, made an impassioned acceptance speech to commemorate the moment, dedicating the award to the "transgender legends before me who kicked these doors open for me." Petras also thanked Madonna for supporting LGBTQ rights and her mother for supporting her transition.
While Petras isn't the first trans performer to win a Grammy, she's one of the most visible winners. The composer Wendy Carlos won several Grammys in the 1960s, according to Out. This year, the celebrated DJ Honey Dijon was also nominated for a Grammy for Beyoncé's smash hit "Renaissance."
Then there was Beyoncé herself, who became the most awarded artist in Grammys history, with a record 32 wins.
Beyoncé's wins included best dance/electronic recording, best traditional R&B performance, best dance recording and best dance and electronic album.
In her speech, Beyoncé thanked her late Uncle Johnny, whose name she famously drops in the song "Heated," as well as her husband and three children. She also acknowledged the LGBTQ artists who inspired and directly contributed to "Renaissance."
"I'd like to thank the queer community for your love and for inventing the genre," she said.
Lizzo, also a winner tonight, perhaps put it best in her own acceptance speech, in which she addressed Beyoncé directly: "You clearly are the artist of our lives."
Fashion as only the Grammys could do
Only at the Grammy Awards can Styles wear a fully beaded silver jumpsuit onstage and another chest-bearing, crystal encrusted jumpsuit by Egonlab and Swarovski on the red carpet.
But Style's fringed frock wasn't the only notable look at this year's ceremony.
Beyoncé, Mary J. Blige and even presenter Jill Biden were all on Style's page with the silver trend. But it was Cardi B's dangerously sharp blue and silver Paco Rabanne gown that grabbed the most attention as she presented Kendrick Lamar with the best rap album trophy. The look was topped off with a geometric, mesh headpiece.
Lizzo, as always, made waves on the red carpet with her bright orange Dolce & Gabbana gown, complete with a cape covered in floral appliques.
Petras walked the red carpet in her red hot ruffled dress that included a matching red veil. Petra's "Unholy" collaborator, and fellow Grammy winner, Smith also donned red, wearing a long red coat, with a matching red tophat, cane and gloves. Both artists wore Valentino ensembles.
Kacey Musgraves was perfect in a baby pink Valentino jumpsuit with an oversized, feathered cape to match.
And some artists made curious decisions, like Coldplay singer Chris Martin's casual sweater and beanie combo for the black-tie event.
But at the Grammy Awards, there's really one rule: You do you.