Donna Kelce has divided loyalties ahead of this year's Super Bowl – and she's got the jersey to prove it.
The mother of Kansas City Chiefs tight end Travis and Philadelphia Eagles center Jason, Kelce has gained fame for the half-and-half top she's been sporting ahead of Super Bowl LVII, incorporating the colors of her sons' two teams.
The first mother to have two sons play against each other at the Super Bowl, Kelce is primarily seeing February 12 as a day of celebration.
"They've already got the first win under their belts, so this is just going to be pure joy," she told The Today Show. "We're going to really enjoy this, have a great time.
"Obviously, there's going to be somebody that's going to go home heartbroken. They won't have the bragging rights at the Thanksgiving table, but this is going to be an awesome event and I'm really looking forward to it."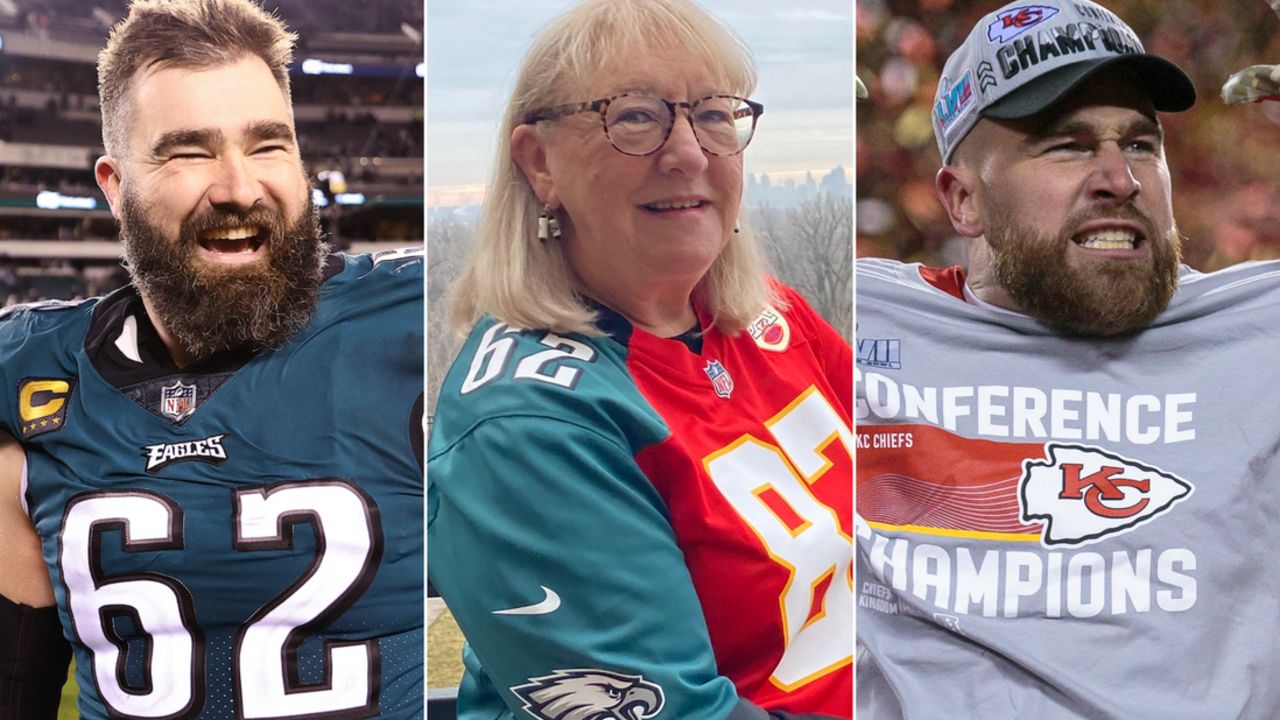 The two brothers have shared similar football journeys.
Both attended Cleveland Heights High School and the University of Cincinnati, both have only played for just one team, and both have already won the Super Bowl – Travis with the Chiefs in 2019 and Jason with the Eagles in 2017.
And regardless of the result in this year's big game, their mother will be brimming with pride.
"I'll just be so elated," says Kelce. "Probably some tears. And it'll just be a very, very emotional moment."
So which team will she be supporting on the day?
"The offense," she joked, before being asked again later in the interview, adding: "I think that Jason would say I am going to root for the baby of the family, which is Travis. And I keep trying to tell him, 'No, you've given me grandchildren,' so we'll leave it at that."
For Travis, playing against his brother in a Super Bowl will be the pinnacle of his career.
"My entire time, I'm like: that's been the goal, to play my brother in the Super Bowl," he said in an episode of the brothers' "New Heights" podcast.
"Now that it's actually happening, it's like, man it's kind of sick."