If you drive down a busy suburban strip mall or walk down a street in a major city, chances are you won't go long without spotting a Concentra, MedExpress, CityMD or another urgent care center.
Demand at urgent care sites surged during the Covid-19 pandemic as people searched for tests and treatments. Patient volume has jumped 60% since 2019, according to the Urgent Care Association, an industry trade group.
That has fueled growth for new urgent care centers. A record 11,150 urgent care centers have popped up around the United States and they are growing at 7% a year, the trade group says. (This does not include clinics inside retail stores like CVS' MinuteClinic or freestanding emergency departments.)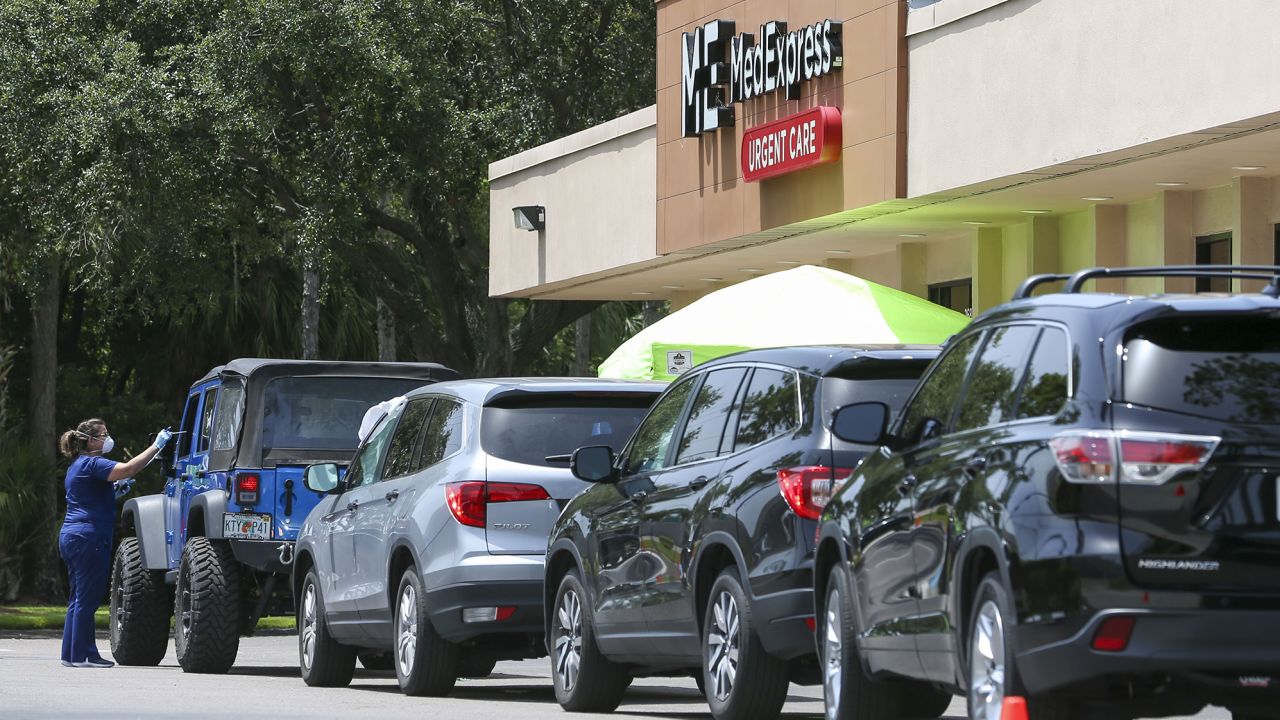 Urgent care centers are designed to treat non-emergency conditions like a common cold, a sprained ankle, an ear infection, or a rash. They are recommended if patients can't get an immediate appointment with their primary care doctor or if patients don't have one. Primary care practices should always be the first call in these situations because they have access to patients' records and all of their health care history, while urgent care sites are meant to provide episodic care.
Urgent care sites are often staffed by physician assistants and nurse practitioners. Many also have doctors on site. (One urgent care industry magazine says, in 2009, 70% of its providers were physicians, but that the percentage had fallen to 16% by last year.) Urgent cares usually offer medical treatment outside of regular doctor's office hours and a visit costs much less than a trip to the emergency room.
Urgent care has grown rapidly because of convenience, gaps in primary care, high costs of emergency room visits, and increased investment by health systems and private-equity groups. The urgent care market will reach around $48 billion in revenue this year, a 21% increase from 2019, estimates IBISWorld.
The growth highlights the crisis in the US primary care system. A shortage of up to 55,000 primary care physicians is expected in the next decade, according to the Association of American Medical Colleges.
But many doctors, health care advocates and researchers raise concerns at the proliferation of urgent care sites and say there can be downsides.
Frequent visits to urgent care sites may weaken established relationships with primary care doctors. They can also lead to more fragmented care and increase overall health care spending, research shows.
And there are questions about the quality of care at urgent care centers and whether they adequately serve low-income communities. A 2018 study by Pew Charitable Trusts and the Centers for Disease Control and Prevention found that antibiotics are overprescribed at urgent care centers, especially for common colds, the flu and bronchitis.
"It's a reasonable solution for people with minor conditions that can't wait for primary care providers," said Vivian Ho, a health economist at Rice University. "When you need constant management of a chronic illness, you should not go there."
The urgent care center boom
Urgent care centers have been around in the United States since the 1970s, but they were long derided as "docs in a box" and grew slowly during their early years.
They have become more popular over the past two decades in part due to pressures on the primary care system. People's expectations of wait times have changed and it can be difficult, and sometimes almost impossible, to book an immediate visit with a primary care provider.
Urgent care sites are typically open for longer hours during the weekday and on weekends, making it easier to get an appointment or a walk-in visit. Around 80% of the US population is within a 10-minute drive of an urgent care center, according to the industry trade group.
"There's a need to keep up with society's demand for quick turnaround, on-demand services that can't be supported by underfunded primary care," said Susan Kressly, a retired pediatrician and fellow at the American Academy of Pediatrics.
Health insurers and hospitals have also become more focused on keeping people out of the emergency room. Emergency room visits are around ten times more expensive than visits to an urgent care center. During the early 2000s, hospital systems and health insurers started opening their own urgent care sites, and they have introduced strategies to deter emergency room visits.
Additionally, passage of the Affordable Care Act in 2010 spurred an increase in urgent care providers as millions of newly insured Americans sought out health care. Private-equity and venture capital funds also poured billions into deals for urgent care centers, according to data from PitchBook.
Urgent care centers can be attractive to investors. Unlike ERs, which are legally obligated to treat everyone, urgent care sites can essentially choose their patients and the conditions they treat. Many urgent care centers don't accept Medicaid and can turn away uninsured patient,s unless they pay a fee.
Like other health care options, urgent care centers make money by billing insurance companies for the cost of the visit, additional services, or the patient pays out of pocket. In 2016, the median charge for a 30-minute new insured patient visit was $242 at an urgent care center, compared with $294 in a primary care office and $109 in a retail clinic, according to a study by FAIR Health, a nonprofit that collects health insurance data.
"If they can make it a more convenient option, there's a lot of revenue here," said Ateev Mehrotra, a professor of health care policy and medicine at Harvard Medical School who has researched urgent care clinics. "It's not where the big bucks are in health care, but there's a substantial number of patients."
Mehrotra research has found that between 2008 and 2015, urgent care visits increased 119%. They became the dominant venue for people seeking treatment for low-acuity conditions like acute respiratory infections, urinary tract infections, rashes, and muscle strains.
Equity concerns
Some doctors and researchers worry that patients with primary care doctors – and those without – are substituting urgent care visits in place of a primary care provider.
"What you don't want to see is people seeking a lot care outside their pediatrician and decreasing their visits to their primary care provider," said Rebecca Burns, the urgent care medical director at the Lurie Children's Hospital of Chicago.
Burns' research has found that high urgent care reliance fills a need for children with acute issues but has the potential to disrupt primary care relationships.
The National Health Law Program, a health care advocacy group for low-income families and communities, has called for state regulations to require coordination among urgent care sites, retail clinics, primary services, and hospitals to ensure continuity of patients' care.
And while the presence of urgent care centers does prevent people from costly emergency department visits for low-acuity issues, Mehrotra from Harvard has found that, paradoxically, they increase health care spending on net.
Each $1,646 visit to the ER for a low-acuity condition prevented was offset by a $6,327 increase in urgent care center costs, his research has found. This is in part because people may be going to urgent care for minor illnesses they would have previously treated with chicken soup.
There are also concerns about the oversaturation of urgent care centers in higher-income areas that have more consumers with private health care and limited access in medically underserved areas.
Urgent care centers selectively tend not to serve rural areas, areas with a high concentration of low-income patients, and areas with a low concentration of privately-insured patients, researchers at the University of California at San Francisco found in a 2016 study. They said this "uneven distribution may potentially exacerbate health disparities."