Editor's Note: Dr. Kevin G. Volpp is the Mark V. Pauly President's Distinguished Professor at the Perelman School of Medicine and the Wharton School of the University of Pennsylvania. The opinions expressed in this commentary are his own. View more opinion on CNN.
Eighteen months ago, I woke up in the cardiac intensive care unit of the University of Cincinnati Medical Center. "What happened?" I repeatedly asked the clinicians taking care of me as my brain struggled to process how I had gone from a dinner with friends to being on a ventilator in a hospital.
I had experienced cardiac arrest in which a major artery supplying blood to my heart had suddenly become blocked and caused ventricular fibrillation, an arrhythmia that is typically fatal.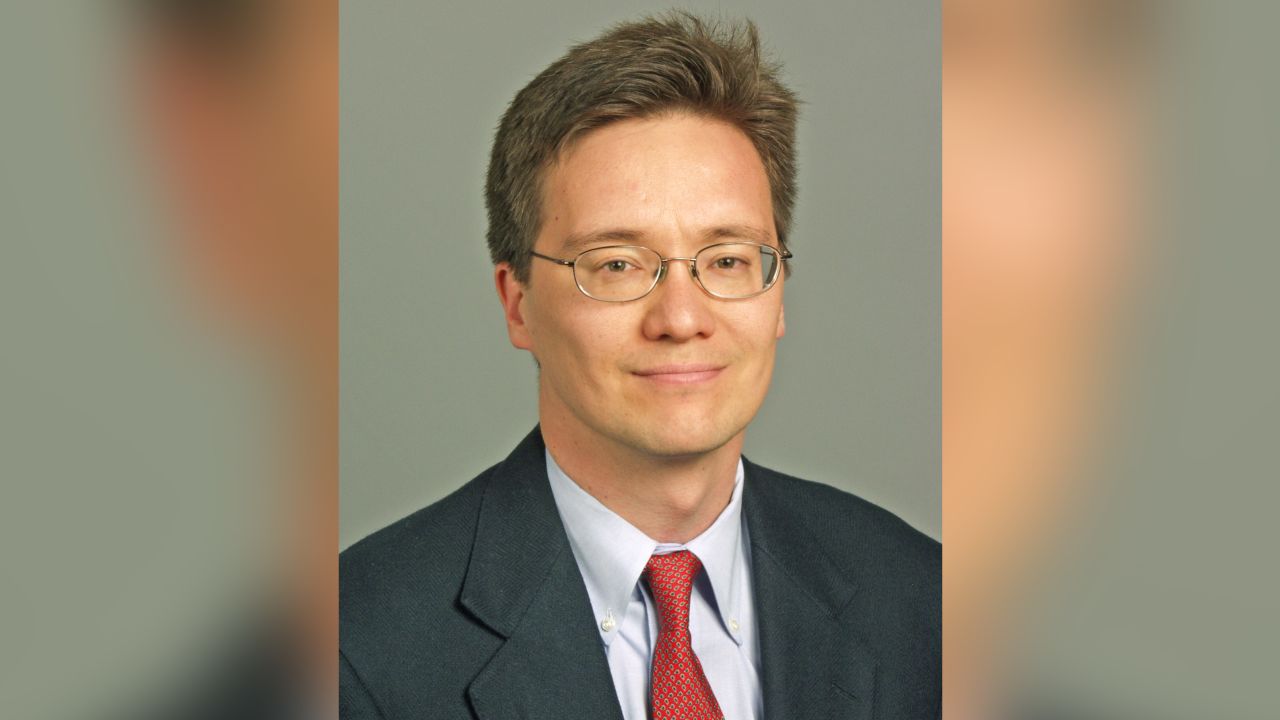 Like the NFL player Damar Hamlin who recently experienced cardiac arrest during a Monday Night Football game, my odds of survival were enhanced by several factors. When I collapsed without warning, I was with people who recognized I didn't have a pulse and started CPR immediately.
The restaurant where I was eating did not have a defibrillator, but Cincinnati emergency medical services arrived in less than five minutes and used a defibrillator and medications to jump-start my heart. I was fortunate to be near a major university hospital with highly skilled personnel (the same hospital that initially treated Hamlin).
Within 23 minutes of my cardiac arrest, I was in the University of Cincinnati emergency room and soon transported to the cardiac catheterization lab, where the medical team opened my blocked artery. Four days later, I walked out of the hospital.
Since then, I have thought often about what happened and how lucky I was. Some people have a cardiac arrest that is unwitnessed. Others are not with people who know how to perform CPR or have access to a defibrillator. Without CPR, the brain is damaged within three to four minutes. Sometimes EMS isn't able to arrive quickly enough to prevent irreversible brain damage or death.
About 1,000 Americans a day have cardiac arrest outside of hospital settings, according to the Sudden Cardiac Arrest Foundation, and survival rates are about 10%, the American Heart Association says. In contrast, in Europe, the percentage of people who have an out-of-hospital cardiac arrest and survive to be discharged from a hospital after treatment is 11.7%; in Oceania, it's 16.2%, though in Asia it is alarmingly just 4.5%, according to data published in 2020 in the journal Critical Care.
Why are survival rates so low? Why can't the US, a country with arguably the most advanced medical system in the world, do better?
Breakdowns at any point of what's known as the chain of survival mapped out by the American Heart Association create a high risk of a cardiac arrest being fatal. Recognition of cardiac arrest and activation of EMS is the first step, followed by immediate initiation of CPR and rapid defibrillation. The rate of CPR initiation in out-of-hospital cardiac arrests is only about 40%. The time it takes EMS to arrive varies greatly across the country in accordance with distance, traffic and resources.
Few private homes have automated external defibrillators, or AEDs, and many public locations do not have them. A bystander uses an AED in less than 10% of out-of-hospital cardiac arrests, according to the Sudden Cardiac Arrest Foundation. Unlike countries such as Sweden, there is no national registry in which you can quickly locate the nearest AED, so you could be near one and not even know it.
We could, however, make significant progress in strengthening each of the links in the chain of survival. Much of doing so requires no specialized knowledge or training.
Each of us can sign up for an American Heart Association CPR training course that teaches the basics of CPR, how to confirm whether someone has a pulse, how to activate EMS and how to use a defibrillator.
An AED tells you exactly where to put the paddles on someone's chest and when to push the buttons. While 40 states and the District of Columbia require CPR training before high school graduation, according to the American Heart Association, periodic refreshing is helpful so that people feel confident doing CPR and using an AED.
As the cost of an AED has declined to less than $1,500, consideration should be given to expecting retail establishments and organizations above a certain size to have at least one. Some states require 911 operators to know how to assist in CPR by phone, but universal training nationwide would allow all operators to assist bystanders in providing life-saving care, no matter where a cardiac arrest occurs.
Only about half of the US participates in the Cardiac Arrest Registry to Enhance Survival (CARES), the only national registry that collects data on treatments and outcomes of out-of-hospital cardiac arrests. Full participation would be an important vehicle for improving quality of treatment and helping other parts of the country approach Seattle's exceptional resuscitation rate; in 2021, Seattle had about a 16% survival rate for those treated by EMS after a cardiac arrest, two to three times higher than many other communities.
Many of us watched with great concern and then excitement as Hamlin went from needing nine minutes of CPR on the field of an NFL game to walking out of the hospital more than a week later.
Get our free weekly newsletter
Sign up for CNN Opinion's newsletter.
He was fortunate to have about 30 medical personnel nearby when he experienced cardiac arrest. However, survival statistics improve greatly if just one person is with you who activates EMS and starts CPR right away.
Signing up for a CPR course, advocating for greater defibrillator access, training people in telecommunicator CPR use and participating in the CARES registry will improve survival chances for people in your community who experience cardiac arrest.