Alec Baldwin, who is set to face involuntary manslaughter charges in the death of a crew member during a "Rust" film rehearsal, will continue starring in the lead role, a production attorney told CNN on Friday.
As the film proceeds, operations will include "on-set safety supervisors and union crew members and will bar any use of working weapons or any ammunition," said Melina Spadone, attorney for Rust Movie Productions.
Spadone's remarks come a day after prosecutors announced plans to charge Baldwin and the film's armorer, Hannah Gutierrez Reed, in the on-set shooting death of Halyna Hutchins in October 2021 at a ranch in Santa Fe, New Mexico.
Hutchins, the film's director of photography, was struck and killed by a live round of ammunition Baldwin fired from a prop gun, and director Joel Souza was wounded in the right shoulder. Souza will continue directing the film as production moves forward, Spadone said.
Baldwin, who is also a producer of the film, did not answer reporters' requests for comment on the charges while walking into his Manhattan home on Friday. A source close to Baldwin told CNN on Friday that he plans to complete the movie.
Despite the fatal shooting being ruled an accident by the New Mexico chief medical investigator, prosecutors believe a crime was committed.
"Just because it's an accident doesn't mean that it's not criminal," First Judicial District Attorney Mary Carmack-Altwies said Thursday as she explained the charging decision. "Our involuntary manslaughter statute covers unintentional killings."
Carmack-Altwies said she will charge Baldwin and the film's armorer with involuntary manslaughter, accusing them of failing to perform safety procedures that could have prevented the accident.
Formal charges are expected to be filed by month's end, Carmack-Altwies told CNN.
"Every person that handles a gun has a duty to make sure that if they're going to handle that gun, point it at someone and pull the trigger, that it is not going to fire a projectile and kill someone," Carmack-Altwies said.
Still, prosecutors face immense challenges in attempting to try a case centering around a prominent Hollywood figure in addition to the legal thresholds they must prove to obtain a conviction.
Baldwin has been a major film, Broadway and TV star for decades, winning Emmys for TV's "30 Rock" and an Oscar nomination for 2003's "The Cooler."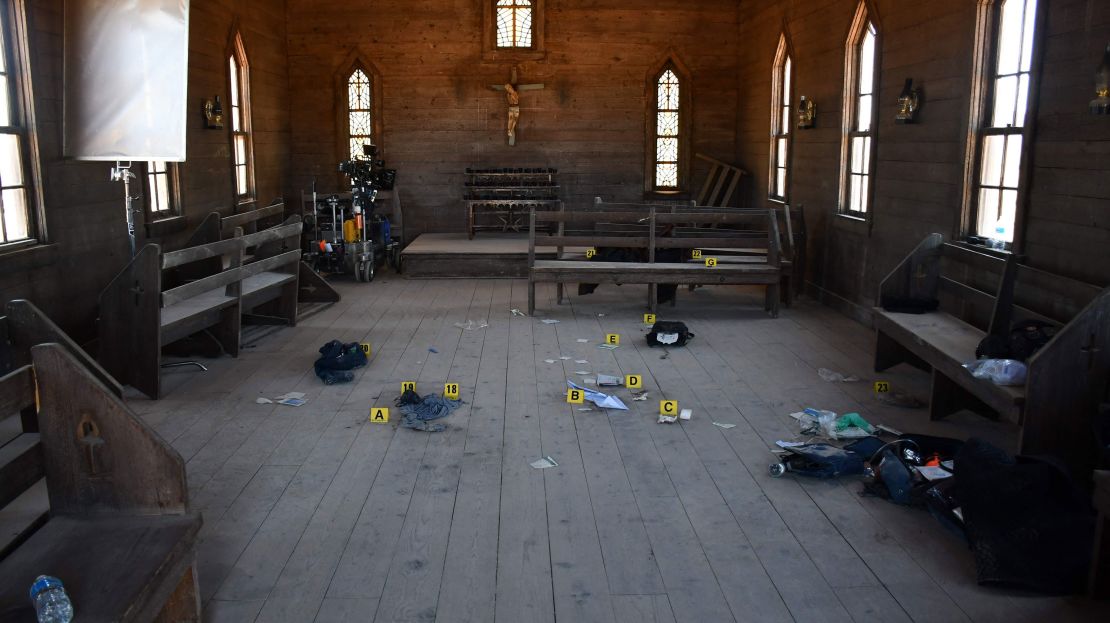 How prosecutors are preparing for the case
The two trials Baldwin and the film's armorer could potentially undergo would take weeks to a month and would require expert testimony, Carmack-Altwies said.
The district attorney requested $635,000 in "emergency" funds "to prosecute such a high-profile case," she wrote to state officials last August.
"I need funding for an attorney, investigator, media contact person, paralegal, expert witnesses, and general trial expenses," she said.
And even before any trial could be held, each defendant will attend a preliminary hearing to determine if probable cause for trial exists.
"These hearings will take weeks to complete and will happen rather quickly once charges are filed," Carmack-Altwies explained.
But the case will be difficult to prosecute given that it's unclear how live rounds got on set, according to CNN senior legal analyst Elie Honig, adding that experts have varying opinions regarding the on-set responsibilities of actors and crew members.
"Remember, this is a criminal case. You need all 12 jurors to find guilt beyond a reasonable doubt. So I'm not saying that there's no chance here, but this is a really difficult case for the prosecution," Honig said.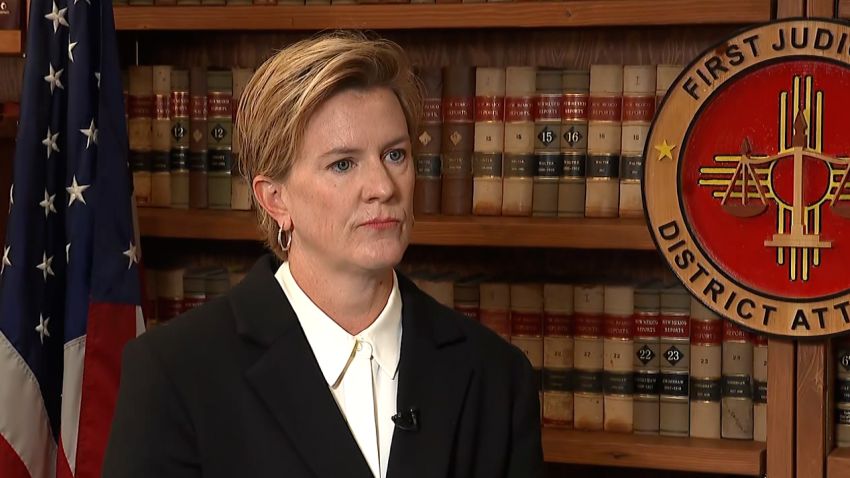 Santa Fe DA explains decision to charge Alec Baldwin over 'Rust' shooting
Questions over set safety
Baldwin faces charges in both capacities as the person who's accused of firing the gun and as the producer of the film, Carmack-Altwies said, arguing that Baldwin as a producer had a responsibility to ensure the set was safe.
Gutierrez Reed, the film's armorer who loaded the prop gun, is also responsible for not ensuring the gun's safety, prosecutors say. Her attorney has said she believed the rounds were dummy ammunition.
"Nobody was checking those or at least they weren't checking them consistently," Carmack-Altwies said. "And then they somehow got loaded into a gun handed off to Alec Baldwin. He didn't check it. He didn't do any of the things that he was supposed to do to make sure that he was safe or that anyone around him was safe. And then he pointed the gun at Halyna Hutchins and he pulled the trigger."
Baldwin has maintained that he never pulled the trigger and was not aware the gun contained live rounds.
Gutierrez Reed and Baldwin each will face two counts of involuntary manslaughter, but each count carries a different level of punishment, Carmack-Altwies said when she announced the charges.
A jury would decide which count would be more appropriate, and if convicted, they will only be sentenced to one count, the prosecutor said.
Conviction for both defendants carries up to 18 months in jail and a $5,000 fine. But one charge carries an additional firearms enhancement – because a gun was involved – and would require a mandatory punishment of five years in jail, Carmack-Altwies said.
Regarding the charges, Gutierrez Reed's attorney Jason Bowles said Thursday, "We're expecting the charges but they're absolutely wrong as to Hannah - we expect that she will be found not guilty by a jury and she did not commit manslaughter. She has been emotional about the tragedy but has committed no crime."
Meanwhile, Baldwin's attorney Luke Nikas said the actor was "blindsided" by the charges.
"Mr. Baldwin had no reason to believe there was a live bullet in the gun – or anywhere on the movie set. He relied on the professionals with whom he worked, who assured him the gun did not have live rounds."
When prosecutors announced the charges Thursday, Hutchins' family praised their decision.
"It is a comfort to the family that, in New Mexico, no one is above the law," the family said in a statement released by attorney Brian J. Panish.
CNN's Stephanie Becker, Chloe Melas, Elizabeth Wolfe, Jay Croft, Paul Vercammen, Elizabeth Joseph, Julia Jones and Travis Caldwell contributed to this report.