Sign up for CNN's Wonder Theory science newsletter. Explore the universe with news on fascinating discoveries, scientific advancements and more.
In the fervor-filled days leading up to the November 16 launch of the long-awaited Artemis I mission, an uncrewed trip around the moon, some industry insiders admitted to having conflicting emotions about the event.
On one hand, there was the thrill of watching NASA take its first steps toward eventually getting humans back to the lunar surface; on the other, a shadow cast by the long and costly process it took to get there.
"I have mixed feelings, though I hope that we have a successful mission," former NASA astronaut Leroy Chiao said in an opinion roundtable interview with The New York Times. "It is always exciting to see a new vehicle fly. For perspective, we went from creating NASA to landing humans on the moon in just under 11 years. This program has, in one version or another, been ongoing since 2004."
There have been numerous delays with the development of the rocket at the center of the Artemis I mission: NASA's Space Launch System (SLS), the most powerful rocket ever flown — and one of the most controversial. The towering launch vehicle was originally expected to take flight in 2016. And the decade-plus that the rocket was in development sparked years of blistering criticism targeted toward the space agency and Boeing, which holds the primary contract for the SLS rocket's core.
NASA's Office of Inspector General (OIG) repeatedly called out what it referred to as Boeing's "poor performance," as a contributing factor in the billions of dollars in cost overruns and schedule delays that plagued SLS.
"Cost increases and schedule delays of Core Stage development can be traced largely to management, technical, and infrastructure issues driven by Boeing's poor performance," one 2018 report from NASA's OIG, the first in a series of audits the OIG completed surrounding NASA's management of the SLS program, read. And a report in 2020 laid out similar grievances.
For its part, Boeing has pushed back on the criticism, pointing to rigorous testing requirements and the overall success of the program. The OIG report also included correspondence from NASA, which noted in 2018 that it "had already recognized the opportunity to improve contract performance management" and agreed with the report's recommendations.
In various op-eds, the rocket has also been deemed "the result of unfortunate compromises and unholy politics," a "colossal waste of money" and an "irredeemable mistake."
Despite all the heated debate that has followed SLS, by all accounts, the rocket is here to stay. And officials at NASA and Boeing said its first launch two months ago was practically flawless.
"I worked over 50 Space Shuttle launches," Boeing SLS program manager John Shannon told CNN by phone. "And I don't ever remember a launch that was as clean as that one was, which for a first-time rocket — especially one that had been through as much as this one through all the testing — really put an exclamation point on how reliable and robust this vehicle really is."
The Artemis program manager at NASA, Mike Sarafin, also said during a post-launch news conference that the rocket "performed spot-on."
But with its complicated history and its hefty price tag, SLS could still face detractors in the years to come.
Why SLS is so controversial
Many have questioned why SLS needs to exist at all. With the estimated cost per launch standing at more than $4 billion for the first four Artemis missions, it's possible commercial rockets, like the massive Mars rocket SpaceX is building, could get the job done more efficiently, as the chief of space policy at the nonprofit exploration advocacy group Planetary Society, Casey Dreier, recently observed in an article laying out both sides of the SLS argument.
(NASA Administrator Bill Nelson noted that the $4 billion per-launch cost estimate includes development costs that the space agency hopes will be amortized over the course of 10 or more missions.)
Boeing was selected in 2012 to build SLS's "core stage," which is the hulking orange fuselage that houses most of the massive engines that give the rocket its first burst of power at liftoff.
Though more than 1,000 companies were involved with designing and building SLS, Boeing's work involved the largest and most expensive portion of the rocket.
That process began over a decade ago, and when the Artemis program was established in 2019, it gave the rocket its purpose: return humans to the moon, establish a permanent lunar outpost, and, eventually, pave the path toward getting humans to Mars.
But the SLS is no longer the only rocket involved in the program. NASA gave SpaceX a significant role in 2021, giving the company a fixed-price contract for use of its Mars rocket as the vehicle that will ferry astronauts to the lunar surface after they leave Earth and travel to the moon's orbit on SLS. SpaceX's forthcoming rocket, called Starship, is also intended to be capable of completing a crewed mission to the moon or Mars on its own. (Starship, it should be noted, is still in the development phases and has not yet been tested in orbit.)
Boeing has repeatedly argued that SLS is essential and capable of performing tasks that other rockets cannot.
"The bottom line is there's nothing else like the SLS because it was built from the ground up to be human rated," Shannon said. "It is the only vehicle that can take the Orion spacecraft and the service module to the moon. And that's the purpose-built design — to take large hardware and humans to cislunar space, and nothing else exists that can do that."
Starship, meanwhile, is not tailored solely to NASA's specific lunar goals. SpaceX CEO Elon Musk has talked for more than a decade about his desire to get humans to Mars. More recently, he has said Starship could also be used to house giant space telescopes.
Yet, another reason critics remain skeptical of SLS is because of its origins. The rocket's conception can be traced back to NASA's Constellation program, which was a plan to return to the moon mapped out under former President George W. Bush that was later canceled.
But the SLS has survived. Many observers have suggested a big reason was the desire to maintain space industry jobs in certain Congressional districts and to beef up aerospace supply chains.
Much of the criticism levied against SLS, however, has focused on the actual process of getting the rocket built.
The cost-plus controversy
At one point in 2019, former NASA administrator Jim Bridenstine considered sidelining the SLS rocket entirely, citing frustrations with the delays.
"At the end of the day, the contractors had an obligation to deliver what NASA had contracted for them to deliver," Bridenstine told CNN by phone last month. "And I was frustrated like most of America."
Still, Bridenstine said, when his office reviewed the matter, it found "there were no options that were going to cost less money or take less time than just finishing the SLS" — and the rocket was never ultimately sidelined. (Bridenstine noted he was also publicly critical of delayed projects led by SpaceX and others.)
NASA continued to stand by Boeing and the SLS rocket even as it became a political hot potato, with some in Congress both criticizing its costs and refusing to abandon the program.
The SLS rocket ended up flying its first launch more than six years later than originally intended. NASA had allocated $6.2 billion to the SLS program as of 2018, but that price tag more than tripled to $23 billion as of 2022, according to an analysis by the Planetary Society.
Those escalating costs can be traced back to the type of contracts that NASA signed with Boeing and its other major suppliers for SLS. It's called cost-plus, which puts the financial burden on NASA when projects face cost overruns while still offering contractors extra payments, or award fees.
In testimony before the Senate Appropriations Subcommittee on Science last year, current NASA Administrator Bill Nelson criticized the cost-plus contracting method, calling it a "plague."
More in vogue are "fixed-price" contracts, which have a firm price cap, like the kind NASA gave to Boeing and SpaceX for its Commercial Crew Program.
In an interview with CNN in December, however, Nelson stood by cost-plus contracting for SLS and Orion, the vehicle that is designed to carry astronauts and rides atop the rocket to space. He said that without that type of contract, in his view, NASA's private-sector contractors simply wouldn't be willing to take on a rocket designed for such a specific purpose and exploring deep space. Building a rocket as specific and technically complex as SLS isn't a risk many private-sector companies are anxious to take on, he noted.
"You really have difficulty in the development of a new and very exquisite spacecraft … on a fixed-price contract," he said.
"That industry is just not willing to accept that kind of thing, with the exception of the landers," he added, referring to two other branches of the Artemis program: robotic landers that will deliver cargo to the moon's surface and SpaceX's $2.9 billion lunar lander contract. Both of those will use fixed-price — often referred to as "commercial" — contracts.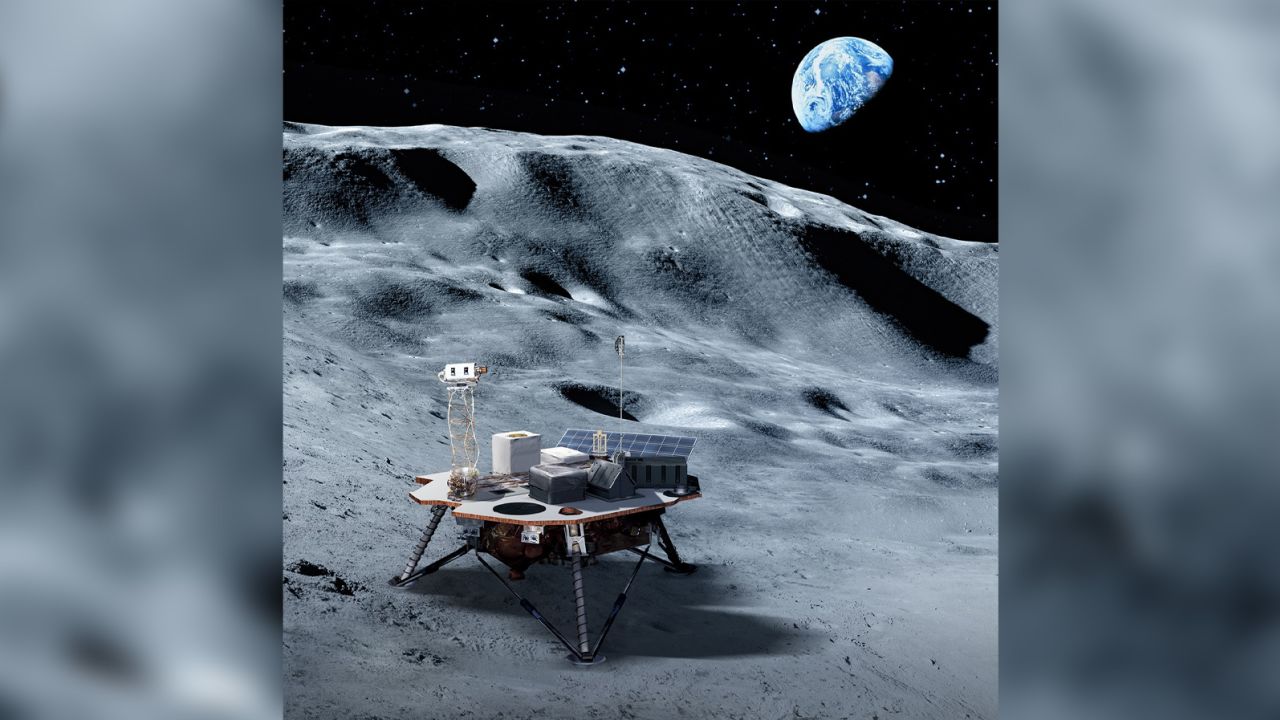 "And even there, they're getting a considerable investment by the federal government," Nelson said.
Boeing's 'poor performance'
Still, government watchdogs have not pulled punches when assessing these cost-plus contracts and Boeing's role.
"We did notice very poor contractor performance on Boeing's part. There's poor planning and poor execution," NASA Inspector General Paul Martin said during testimony before the House's Subcommittee on Space and Aeronautics last year. "We saw that the cost-plus contracts that NASA had been using…worked to the contractor's — rather than NASA's — advantage."
Shannon, the Boeing executive, acknowledged in an interview that Boeing and SLS have faced loud detractors, but he said that the value of the drawn out development and testing program would become evident as SLS flies.
"I am extremely proud that NASA — even though there were significant schedule pressures — they could set up a test program that was incredibly comprehensive," he said. "The Boeing team worked through that test process and hit every mark on it. And you see the results. You see a vehicle that is not just visually spectacular, but its performance was spectacular. And it really put us on the road to be able to do lunar exploration again, which is something that's very important in this country."
But the rocket is still facing criticism. During a Congressional hearing with the House's Science, Space, and Technology Committee in March 2022, NASA's Inspector General said that current cost estimates for SLS were "unsustainable," gauging that the space agency will have spent $93 billion on the Artemis program from 2012 through September 2025.
Martin, the NASA inspector general, specifically pointed to Boeing as one of the contractors that would need to find "efficiencies" to bring down those costs as the Artemis program moves forward.
In a December 7 statement to CNN, Boeing once again defended SLS and its price point.
"Boeing is and has been committed to improving our processes — both while the program was in its developmental stage and now as it transitions to an operational phase," the statement read, noting the company already implemented "lessons learned" from building the first rocket to "drive efficiencies from a cost and schedule perspective" for future SLS rockets.
"When adjusted for inflation, NASA has developed SLS for a quarter of the cost of the Saturn V and half the cost of the Space Shuttle," the statement noted. "These programs have also been essential to investing in the NASA centers, workforce and test facilities that are used by a broad range of civil and commercial partners across NASA and industry."
Boeing and the path forward
The successful launch of SLS was a welcome winning moment for Boeing. Over the past few years, the company has been mired in controversy, including ongoing delays and myriad issues with Starliner, a spacecraft built for NASA's Commercial Crew Program, and scandal after scandal plaguing its airplane division.
Now that the Artemis I mission has returned safely home, NASA and Boeing can turn to preparing more of the gargantuan SLS rockets to launch even loftier missions.
SLS is slated to launch the Artemis II mission, which will take four astronauts on a journey around the moon, in 2024. From there, SLS will be the backbone of the Artemis III mission that will return humans to the lunar surface for the first time in five decades and a series of increasingly complex missions as NASA works to create its permanent lunar outpost.
Shannon, the Boeing SLS program manager, told CNN that construction of the next two SLS rocket cores is well underway, with the booster for Artemis II on track to be finished in April — more than a year before the mission is scheduled to take off. All of the "major components" for a third SLS rocket are also completed, Shannon added.
For the third SLS core and beyond, Boeing is also moving final assembly to new facilities Florida, freeing up space at its manufacturing facilities to increase production, which may help drive down costs.
Shannon declined to share a specific price point for the new rockets or share any internal pricing goals, though NASA is expected to sign new contracts for the rockets that will launch the Artemis V mission and beyond, which could significantly change the price per launch.
Nelson also told CNN in December that NASA "will be making improvements, and we will find cost savings where we can," such as with the decision to use commercial contracts for other vehicles under the Artemis program umbrella.
How and whether those contracts bear out remain to be seen: SpaceX needs to get its Starship rocket flying, a massive space station called Gateway needs to come to fruition, and at least some of the robotic lunar landers designed to carry cargo to the moon will need to prove their effectiveness. It's also not yet clear whether those contracts will result in enough cost savings for the critics of SLS, including NASA's OIG, to consider the Artemis program sustainable.
As for SLS, Nelson also told reporters December 11, just after the conclusion of the Artemis I mission, that he had every reason to expect that lawmakers would continue to fund the rocket and NASA's broader moon program.
"I'm not worried about the support from the Congress," Nelson said.
And Bridenstine, Nelson's predecessor who has been publicly critical SLS, said that he ultimately stands by SLS and points out that, controversies aside, it does have rare bipartisan support from its bankrollers.
"We are in a spot now where this is going to be successful," Bridenstine said last month, recalling when he first realized the Artemis program had support from the right and left. "All of America is going to be proud of this program. And yes, there are going to be differences. People are gonna say well, you should go all commercial and drop SLS…but at the end of the day, what we have to do is we have to bring together all of the things that are the best programs that we can get for America and use them to go to the moon."