They gathered on set at Bonanza Creek Ranch outside Santa Fe, New Mexico, in October 2021 to film a movie in the Old Western style.
Fifteen months later, cinematographer Halyna Hutchins is dead, director Joel Souza was injured and two people, including star actor Alec Baldwin, face criminal charges. Another has already agreed to a plea deal on a charge with no recommended prison time.
Here's a look at the key people on set of the "Rust" film when the fatal gunshot was fired.
Halyna Hutchins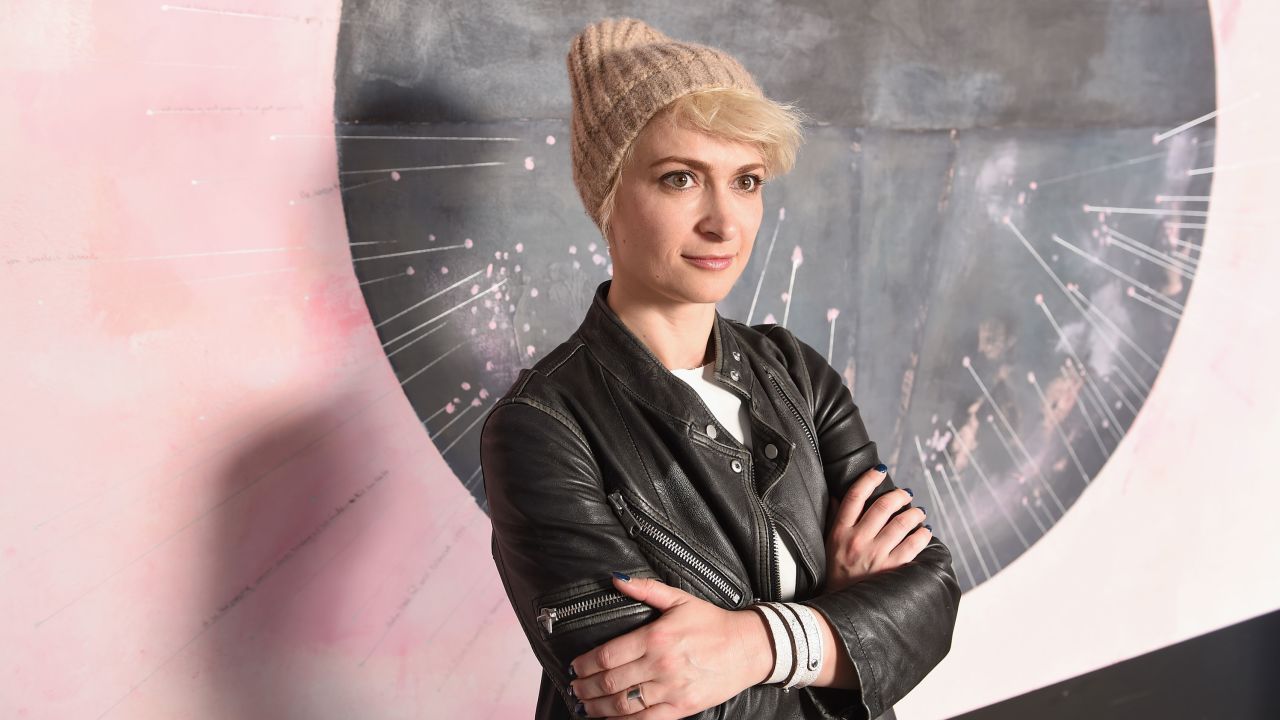 Hutchins, 42, was the cinematographer of "Rust" who was fatally shot during a rehearsal for the movie.
She was standing behind the camera when she was struck by a live round of ammunition fired from a prop gun held by Baldwin. She was airlifted to a hospital some 55 miles away in Albuquerque, where she was pronounced dead.
A native of Ukraine, Hutchins obtained a graduate degree in international journalism from Kyiv National University and worked as an investigative journalist with British documentary productions in Europe. She later moved to Los Angeles and discovered a love of cinematography.
She was credited with involvement in the production of 49 film, TV and video titles during her career, according to IMDB. She worked on movies including "Archenemy," starring Joe Manganiello, which was released in 2020, and was named a rising star by American Cinematographer magazine in 2019.
In the wake of the charges, her family thanked prosecutors for their decision.
"It is a comfort to the family that, in New Mexico, no one is above the law," the family said in a statement released by attorney Brian J. Panish.
Alec Baldwin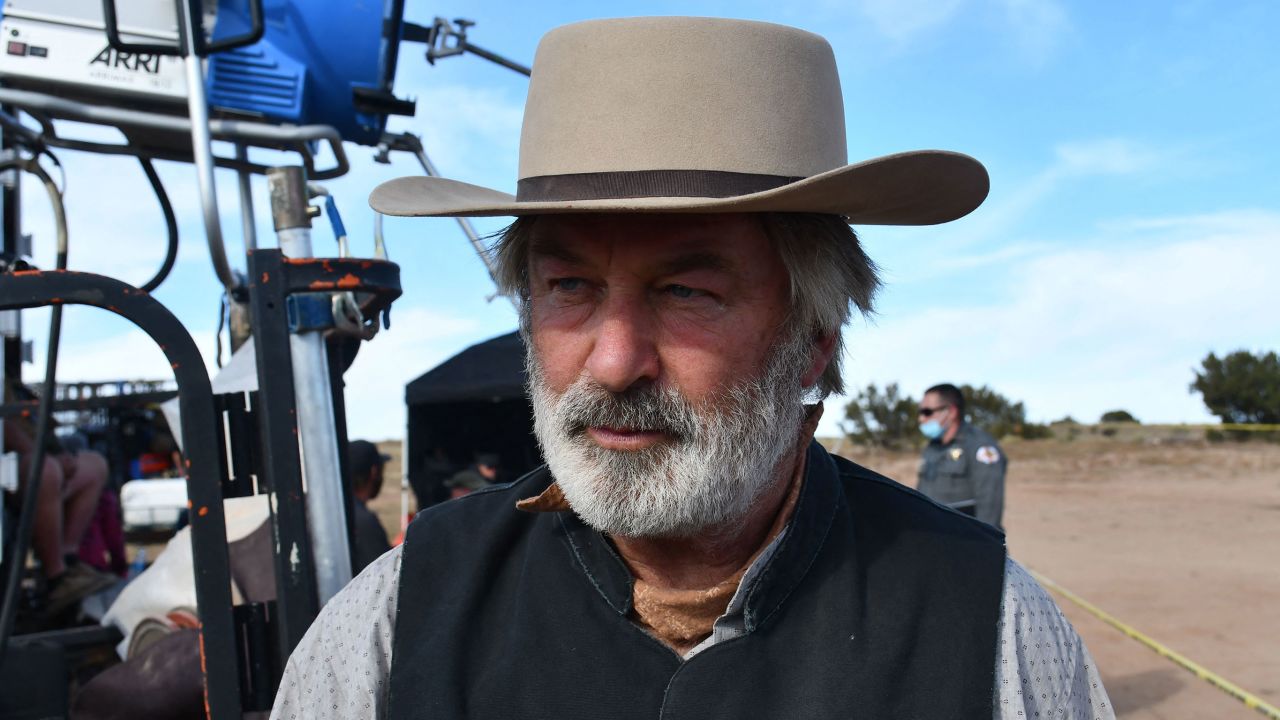 Baldwin was the star actor and a producer of "Rust" who was holding the gun that shot and killed Hutchins.
In the scene, Baldwin was demonstrating a "cross draw" – pulling a gun from a holster on the opposite side of his body from his draw hand. The scene required him to point the gun toward the camera.
He has maintained he was not aware the gun he fired on set contained a live round, and he has said he did not pull the trigger of the gun.
Baldwin was charged Thursday with two counts of involuntary manslaughter. New Mexico First Judicial District Attorney Mary Carmack-Altwies said she believed "Rust" had a "really fast and loose set," citing "a lack of safety and safety standards" and "live rounds on set – they were mixed in with regular dummy rounds."
"Nobody was checking those, or least they weren't checking them consistently," Carmack-Altwies said.
She said he was being charged as both an actor and a producer.
"He was the actor that pulled the trigger, so certainly he's charged as an actor but also as a producer he also had a duty to make sure that the set was safe," Carmack-Altwies said.
Baldwin's attorney called the prosecutors' decision "a terrible miscarriage of justice."
"He relied on the professionals with whom he worked, who assured him the gun did not have live rounds. We will fight these charges, and we will win," attorney Luke Nikas said in a statement.
Baldwin, 64, has appeared in movies over nearly 40 years, including in "The Hunt for Red October" and "The Departed." He has been nominated for an Academy Award for his role in "The Cooler" and a Tony Award for his performance in "A Streetcar Named Desire," and he won three Primetime Emmy Awards for his roles on the sitcom "30 Rock" and for his portrayal of Donald Trump on "Saturday Night Live."
Hannah Gutierrez Reed
Gutierrez Reed worked as the armorer and props assistant for "Rust" and in that role handled weapons on set.
Her attorney has said she loaded the firearm used in the shooting with what she believed to be dummy ammo from a box of dummy rounds. She then handed the firearm to assistant director David Halls, according to her attorneys.
After the shooting, she sued the movie's gun and ammunition supplier and alleged she had been sold a cache of dummy ammunition with live rounds mixed in.
She was charged with two counts of involuntary manslaughter on Thursday.
"There was such a lack of safety and safety standards on that set, there were live rounds on set, they were mixed in with dummy rounds," Carmack-Altwies said. "No one was checking those or at least they weren't checking consistently and then they somehow got loaded into a gun, handed off to Alec Baldwin."
An attorney for Gutierrez Reed said he believes jurors will find his client not guilty.
"We were expecting the charges but they're absolutely wrong as to Hannah – we expect that she will be found not guilty by a jury and she did not commit manslaughter," attorney Jason Bowles said in a statement Thursday. "She has been emotional about the tragedy but has committed no crime."
David Halls
David Halls, the assistant director of the film, was identified as the man who handed the gun to Baldwin before the fatal shooting.
He signed a plea agreement "for the charge of negligent use of a deadly weapon," the district attorney's office announced in its statement Thursday. Prosecutors said the terms of that deal include six months of probation.
"Absent no charges at all, this is the best outcome for Mr. Halls and the case," his attorney Lisa Torraco said. "He can now put this matter behind him and allow the focus of this tragedy to be on the shooting victims and changing the industry so this type of accident will never happen again."
Halls had been the subject of complaints over safety and his behavior on set during two productions in 2019, two people who worked closely with him told CNN in 2021. The complaints included a disregard for safety protocols for weapons and pyrotechnics use, blocked fire lanes and exits and instances of inappropriately sexual behavior in the workplace. Halls did not respond to CNN's requests for comment on this at the time.
According to IMDB, Halls worked as the second unit or assistant director on 82 film or TV projects, including the "The Matrix Reloaded."
Joel Souza
Souza, the 48-year-old director of "Rust," suffered a gunshot wound to his right shoulder and survived.
Charges will not be filed against him, prosecutors said.
He wrote and directed the 2019 film "Crown Vic" about a night in the life of an LAPD officer, according to the Tribeca film festival. Baldwin also worked as a producer on that film.
CNN's Chloe Melas, Faith Karimi, Josh Campbell, Paul Vercammen, Holly Yan and Travis Caldwell contributed to this report.