Prosecutors have decided to charge actor Alec Baldwin and the film's armorer, Hannah Gutierrez-Reed, each with two counts of involuntary manslaughter after Baldwin fatally shot a cinematographer on the set of the Western movie "Rust" in 2021.
Halyna Hutchins was struck and killed by a live round of ammunition fired from a prop gun held by Baldwin, who maintains he did not pull the gun's trigger. The actor has also maintained he was not aware the gun he fired during a rehearsal contained a live round.
Here's everything you need to know about the charges.
What does 'involuntary manslaughter' mean?
New Mexico state law classifies involuntary manslaughter as a fourth degree felony.
"Involuntary manslaughter consists of manslaughter committed in the commission of an unlawful act not amounting to felony, or in the commission of a lawful act which might produce death in an unlawful manner or without due caution and circumspection," according to New Mexico law.
This means that the charges accuse Baldwin of committing a "negligent act that resulted in the death of another person," Sam Winder, a former federal prosecutor who currently teaches law at the University of New Mexico, told CNN.
"The big difference between involuntary manslaughter and murder, often seen in cases involving firearms, is that there is no criminal intent," Winder said, referring to New Mexico state law. "It's unintentionally killing someone by being negligent."
"There is no argument that Baldwin had the criminal intent to commit murder," he added.
What is negligence?
CNN legal analyst Elliot Williams says prosecutors decided to charge Baldwin with involuntary manslaughter in Hutchins' death due to negligence.
"I'm not surprised at all about these charges, and particularly if you separate Alec Baldwin the actor from Alec Baldwin the producer," Williams said. "But he's being charged in effect as somebody who was responsible for what happened on the set. And what this involuntary manslaughter charge comes down to is negligence."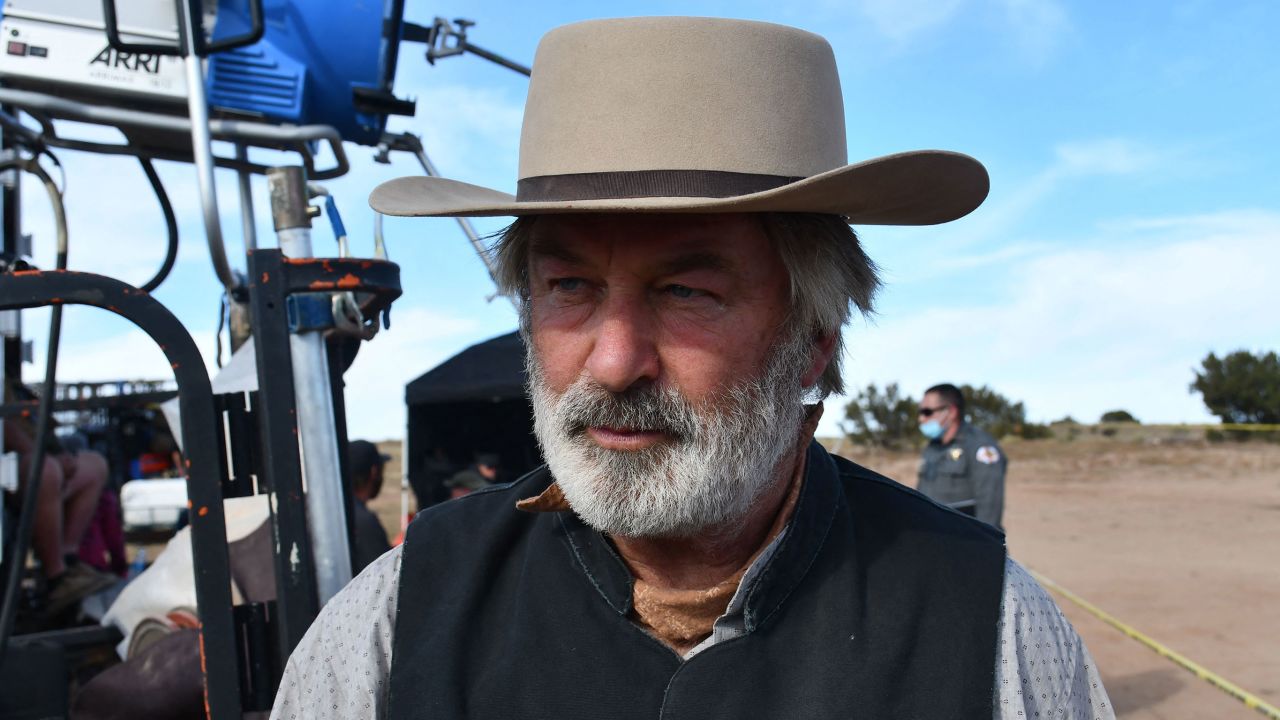 Williams continued: "This wasn't just a simple accident that happened on a movie set, at least according to the prosecutor, allegedly. What this is was such a failure from the leadership on the movie set that led to an incredibly tragic death."
What do prosecutors have to prove for charges to stick?
Shortly after announcing the involuntary manslaughter charges, Mary Carmack-Altwies, New Mexico's first judicial district attorney, outlined why the on-set shooting could result in criminal charges regardless of whether it was an accident.
"Just because it is an accident doesn't mean that it's not criminal," Carmack-Altwies told CNN.
"Our involuntary manslaughter statute covers unintentional killings, unintentional homicides," Carmack-Altwies said. "Unintentional means they didn't mean to do it, they didn't have the intent to kill, but it happened anyway – and it happened because of more than mere negligence, because they didn't exercise due caution or circumspection, and that's what happened here."
Carmack-Altwies says prosecutors believed there was probable cause to charge Baldwin and Gutierrez-Reed because of a number of contributing factors, including the lack of safety standards.
People on set had complained about the lax safety, according to Carmack-Altwies, and there had been accidental misfires prior to this fatal incident.
"He should have been aware that safety was an issue on set and then as an actor that day, he should have checked that gun, checked those projectiles," she said, referring to Baldwin.
Baldwin's attorney, Luke Nikas, called the prosecutors' decision "a terrible miscarriage of justice."
"This decision distorts Halyna Hutchins' tragic death and represents a terrible miscarriage of justice. Mr. Baldwin had no reason to believe there was a live bullet in the gun – or anywhere on the movie set," Nikas said. "He relied on the professionals with whom he worked, who assured him the gun did not have live rounds. We will fight these charges, and we will win."
Why will the case be hard for prosecutors?
CNN senior legal analyst Elie Honig says the "Rust" fatal shooting case is not clear-cut negligence and includes factual issues.
First of all, Honig says, Carmack-Altwies told CNN that she doesn't know – and "we might not ever know" – how live rounds got onto the set.
"That's a major factual issue. The defense lawyer is going to stand in front of a jury someday and say, 'They want you to convict my client and they can't even tell you how those live rounds got there,'" Honig told CNN.
Secondly, the incident happened on a movie set, and "most normal people do not know what the norms are on a movie set," he said.
So the expertise of prop masters are heavily relied upon, but even those experts have different views on what the obligations of actors and crew members are on set, Honig says.
"Remember, this is a criminal case. You need all 12 jurors to find guilt beyond a reasonable doubt. So I'm not saying that there's no chance here, but this is a really difficult case for the prosecution," he said.
Who else is being charged?
Besides Baldwin, "Rust" movie armorer Gutierrez-Reed will be charged with two counts of involuntary manslaughter in the death of Hutchins on the film's set, according to prosecutors.
"We were expecting the charges but they're absolutely wrong as to Hannah – we expect that she will be found not guilty by a jury and she did not commit manslaughter," Jason Bowles, Gutierrez-Reed's attorney, told CNN. "She has been emotional about the tragedy but has committed no crime."
In March 2022, Gutierrez-Reed said she was not called to inspect the gun that ultimately fired a live round and fatally wounded Hutchins. She also said she had no knowledge of what was happening inside the church set that day and Baldwin was responsible for helping maintain the safety of the crew.
"Rust" film assistant director David Halls, who handed the gun to Baldwin before the fatal shooting, signed a plea agreement "for the charge of negligent use of a deadly weapon," the district attorney's office announced Thursday. Prosecutors say the terms of that deal include six months of probation and a suspended sentence.
Charges will not be filed against film director Joel Souza, the statement said.
What could the penalty entail?
Baldwin and Gutierrez-Reed each face two counts of involuntary manslaughter, so that a jury can decide which specific count may be more appropriate, according to the district attorney, who add that, if convicted, "they will only be sentenced to one count."
In either case, a conviction is punishable by up to 18 months in jail and up to a $5,000 fine, prosecutors say.
However, one definition would involve a firearm enhancement, or added mandatory penalty, because a firearm was involved. In that case, the crime could be punishable by a mandatory five years in jail, prosecutors said.
What happens now?
Carmack-Altwies tells CNN she'll formally file the charges "before the end of this month," but that her office will not request an arrest of Baldwin and Gutierrez-Reed. The two will be required at an initial court appearance, which they may do by video. The district attorney says she does not plan to charge anyone else involved in the production.
CNN's Josh Campbell, Paul Vercammen, Holly Yan and Travis Caldwell contributed to this report