Editor's Note: Sign up to get this weekly column as a newsletter. We're looking back at the strongest, smartest opinion takes of the week from CNN and other outlets.
"There's a new sheriff in town," Eddie Murphy warned in the 1982 film "48 Hrs." Ten years later, Michael Jordan used those words to remind fellow basketball legends Magic Johnson and Larry Bird that there was a younger generation of NBA stars.
Last weekend, new sheriffs took over the House of Representatives, with Rep. Kevin McCarthy finally winning the speakership after 15 ballots emphasized the bitter divisions in his party. And the first week of their rule brought new faces into key leadership roles, as Republicans organized their team after narrowly wresting control of the House in November's midterm election.
But many things the GOP majority did were not a surprise. They moved quickly to take advantage of revelations about President Joe Biden's handling of classified documents from his time as vice president, following the Washington playbook established during the controversy over Hillary Clinton's use of a private email server while she was secretary of state and magnified by the Justice Department's effort to retrieve documents from former President Donald Trump's home at Mar-a-Lago.
As their first bill, House Republicans passed a measure to strip new funding from the IRS – a move that will go nowhere in the Senate. And McCarthy showed no inclination to discipline one of his party's own members, Rep. George Santos, whose self-touted accomplishments have turned out to be largely fictional.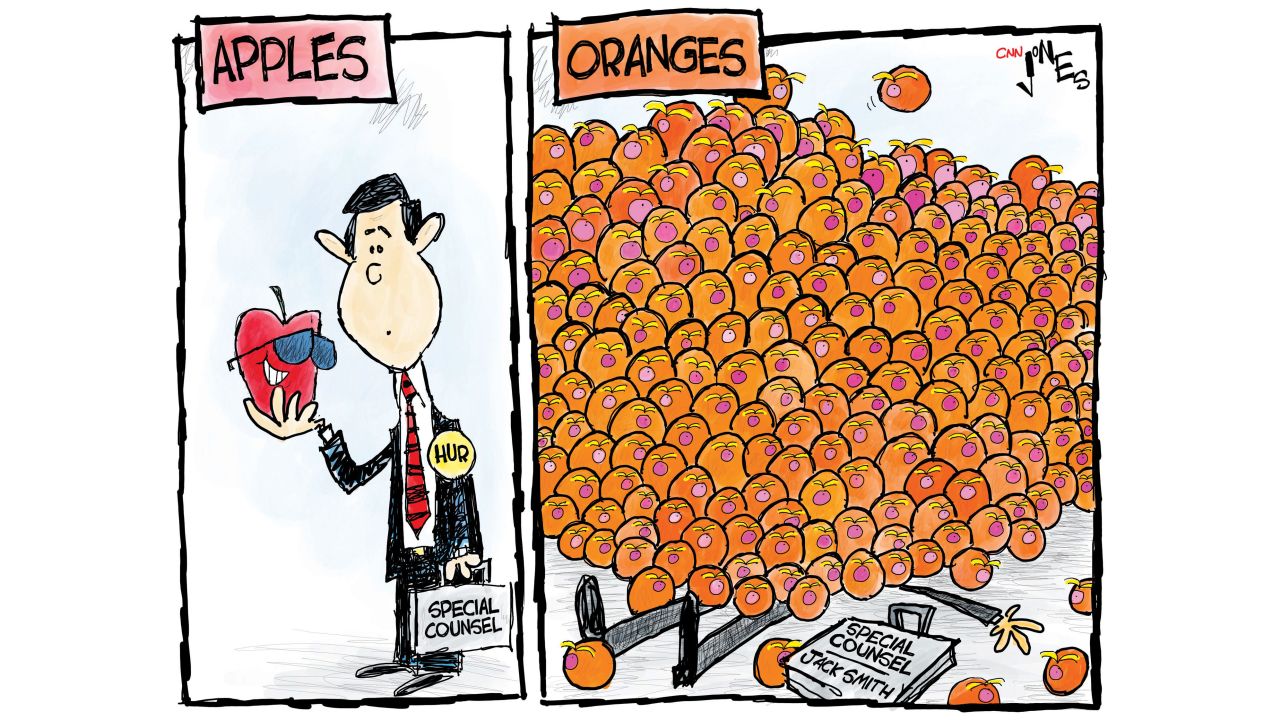 Classified documents were found in an office at Biden's former think tank and a garage at his Wilmington, Delaware, home, leading Attorney General Merrick Garland to appoint a special counsel to investigate, just as he has for Trump.
"Republicans will try to use this as a cudgel to beat up on Biden and distract from their own issues, but if Trump's classified documents were in the wrong place, so were Biden's – and, just calling balls and strikes here, they deserve the same level of accountability," said SE Cupp. "There is a huge difference between Trump and Biden, however. Remember, the FBI had to go search Mar-a-Lago for documents Trump insisted he didn't have."
Bradley P. Moss, a lawyer specializing in national security issues, wrote, "To paraphrase Robert Frost, the roads these two men were on diverged in a wood, and Biden took the one the law requires you to travel on."
"Unlike Trump, who spent nearly 18 months delaying, obfuscating and arguably obstructing efforts by the federal government to recover from Mar-a-Lago all of the documents with classification markings, Biden's team appears to have played by the book."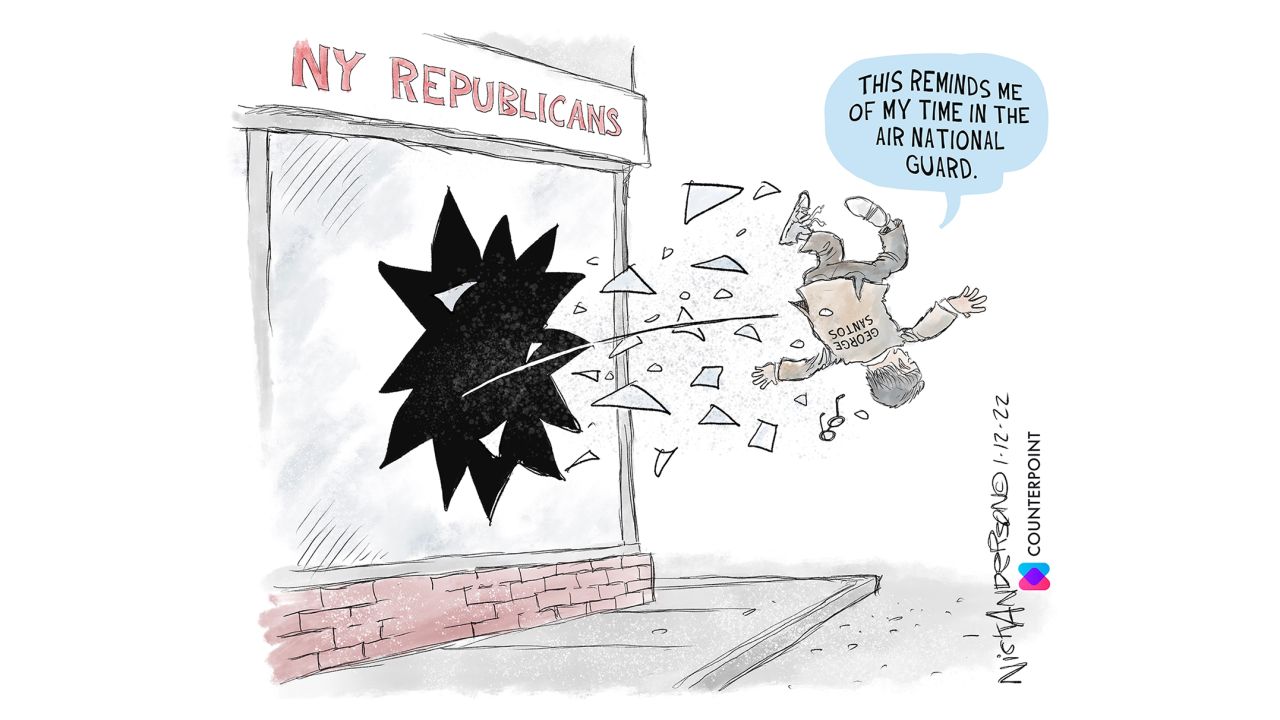 With only a small majority in the House, McCarthy would naturally fear losing Santos' New York seat in a special election. So far, wrote Julian Zelizer, "Santos has refused to step down after his resume turned out to be a tissue of lies, and it will be extremely difficult to remove him from office. There remains a very good chance that the legislator who peddled numerous falsehoods about his personal and professional experience stays in the House with all the authority that comes from being a representative."
The debt
Treasury Secretary Janet Yellen warned Friday that the US is about to hit the ceiling on the national debt approved by Congress, setting in motion what could be a high-stakes battle over spending between the Republican House and the Democratic-controlled White House and Senate.
In the Washington Post, Catherine Rampell wrote, "To be clear: Refusing to raise the debt limit, or even coming close to default, would be catastrophic...Until now, U.S. debt has been considered virtually risk-free. The riskiness of all other assets around the world is benchmarked against the relative safety of U.S. Treasury securities. If the U.S. government reveals itself to be an unreliable borrower, however, expect to see shockwaves course through every other financial market, as many question how safe (or not) those other investments might be."
Republican Lanhee J. Chen wrote that members of the GOP are right to warn that spending is on an unsustainable path.
Get our free weekly newsletter
Sign up for CNN Opinion's newsletter.
"As America ages and more people rely on both Medicare and Social Security in the coming years, both programs will only increase their financial strain on federal budgets," Chen observed. "Social Security will exhaust its retirement trust fund reserves in 10 years – a shortfall that, if unaddressed, would result in an immediate and draconian across-the-board cut in benefits. Medicare's hospital insurance trust fund, which pays inpatient health benefits, will have its reserves exhausted within the next five years, triggering provider payment cuts that could jeopardize seniors' access to care."
"The case for reform – and reform now – is clear, as the fiscal challenges in Medicare and Social Security only get more difficult to solve with the passage of time." What complicates the picture, Chen added, is that during Trump's presidency, "the party of spending restraint and balanced budgets has been complicit in ballooning budgets and kicked the can down the road on entitlement reform in the name of political expediency."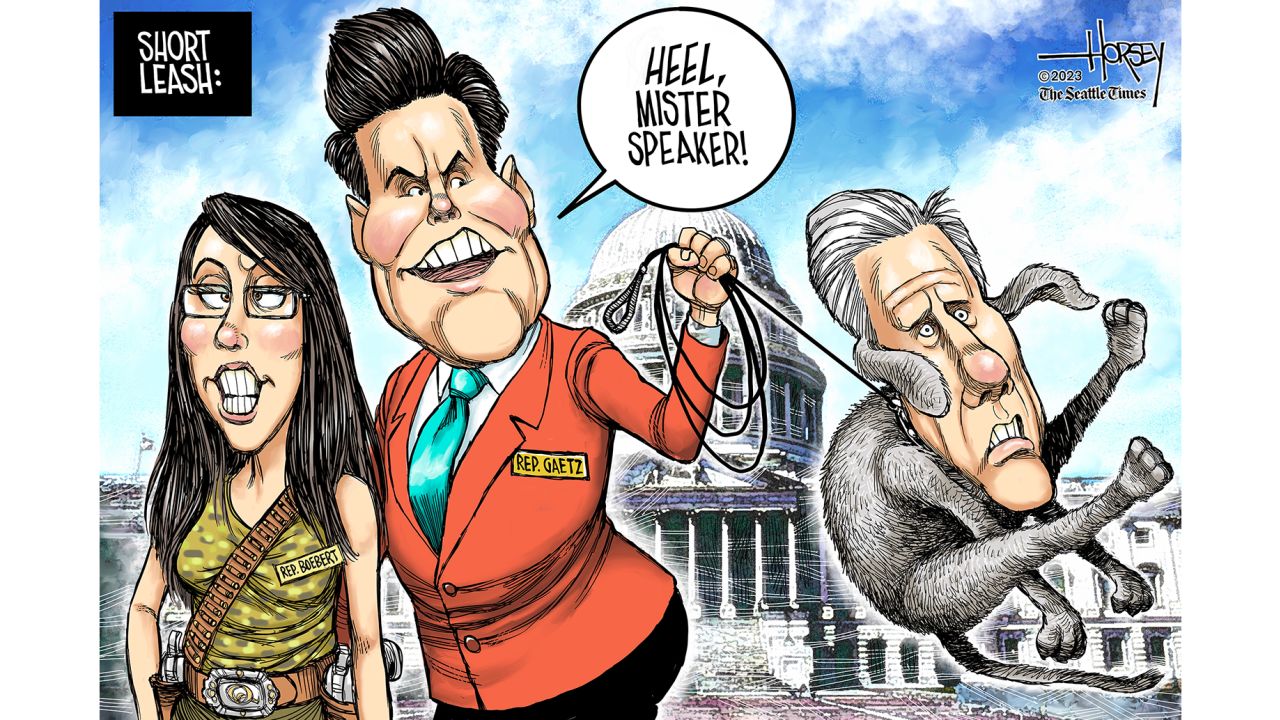 The Republican effort to stop expanding the IRS' workforce is misguided, wrote Patrick T. Brown. "While the reflexive small-government ideology of many conservatives made picking a fight over the IRS inevitable, there are legitimate reasons to drop the issue – including a recognition that a movement of the working class might welcome slightly more efficient government services and care a little less about rates of tax audits on the wealthy," Brown noted. Much of the increase in IRS funding will go for upgrading technology and improving customer service for taxpayers – and that's a good thing, he wrote.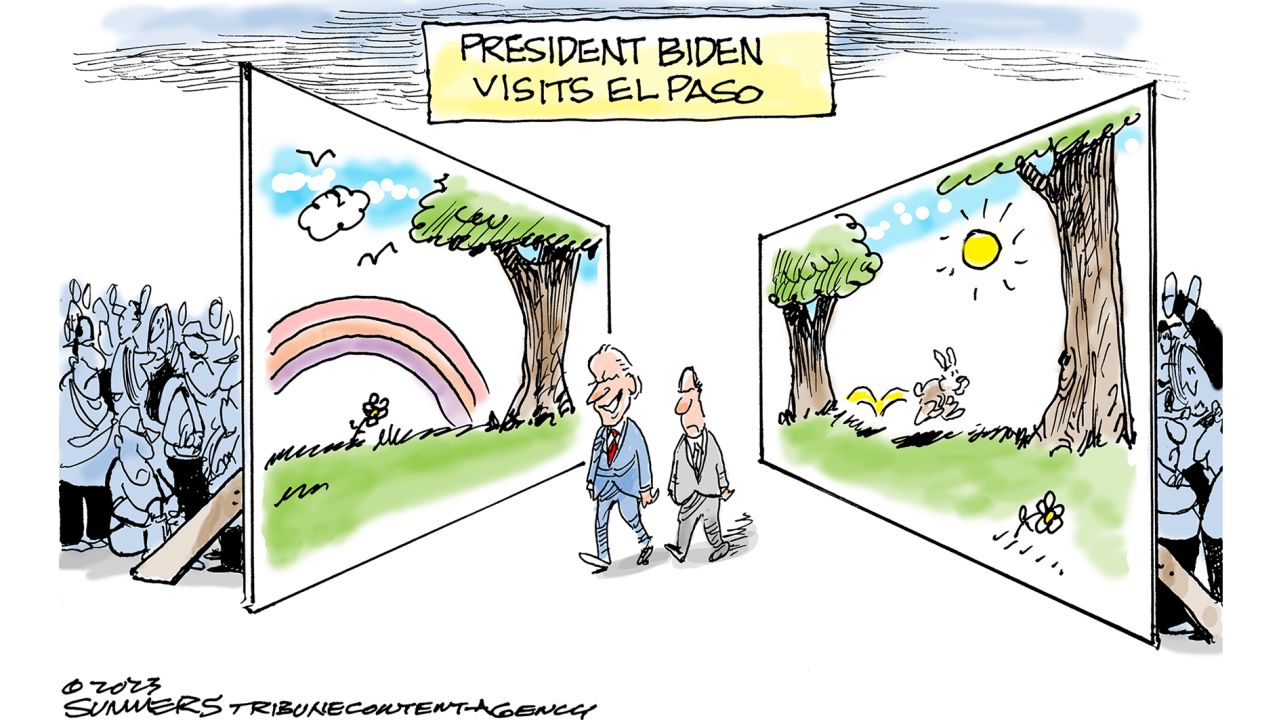 For more on politics:
Lloyd Doggett and Robert Weissman: Biden is hesitating at curbing the excessive rise in prescription drug prices
Alice Driver: Trump's immigration policy was a fiasco. Why hasn't Biden fixed it yet?
Dean Obeidallah: Hakeem Jeffries gave the speech that Kevin McCarthy should have — but won't
Norman Eisen: I worked on document handling issues in government. Here's why Biden's and Trump's cases are different
Nicole Hemmer: Trump isn't the author of the right's worsening chaos
Ed Morales: What Sarah Huckabee Sanders gets wrong with her 'Latinx' ban
Prince Harry
Prince Harry's memoir "Spare" is a huge hit – selling 1.4 million copies in its first day in the US, Canada and the UK, according to the publisher.
There's more to the book than the headline-grabbing revelations about the prince's personal life and family relationships, wrote Louis Staples. The book is "a sad read about a man who is clearly hurt and damaged. A man who, by accident of birth and through tragedy, has never had complete control over his own life."
"Yes, this book is occasionally contradictory, out-of-touch and features plenty of toe-curling details I would have been much happier not knowing…"
"And yes, a break from hearing about the Sussexes would be very welcome. But I can't shake the feeling that, for his loudest detractors, this is bigger than Prince Harry. His most virulent critics feel threatened and betrayed by the version of modern masculinity he represents – one that, like the Prince himself, is trying to break free from its past."
Six-year-old with a gun
A 6-year-old boy who took his mother's legally purchased handgun to school shot a teacher on January 6. While the teacher is expected to survive, "no one – not her, not the boy, not the other students in the Newport News, Virginia, school – can possibly come out of this unscathed," wrote Jill Filipovic. "And yet again, those who place gun rights above all other interests offer nothing more than thoughts and prayers, while the rest of us look around, defeated, wondering how it can be that we live in a nation that simply accepts this kind of violence as a routine cost of the 'freedom' to own weapons designed to end human life."
MLK Day
Had Martin Luther King Jr. lived, he would have turned 94 on Sunday. And, as Peniel E. Joseph wrote, the social issues of today would not have surprised him.
In the 1960s, "civil rights activists were pilloried as anti-American subversives, Communist dupes and an unpatriotic mob, rhetoric echoed in contemporary attacks against Black Lives Matter (BLM) protesters and even school teachers, whose classroom explorations of Black and American history have triggered a political backlash reminiscent of the civil rights era," Joseph noted.
"Then, as now, racism, war, poverty and violence scarred the domestic landscape, and its parallel growth in the international arena threatened world peace and stability.
"Social justice movements swelled at home and abroad and anti-democratic forces organized strongholds in America that, although rooted in the Deep South's former Confederacy, stretched from sea to shining sea. At the same time, the search for what King called the Beloved Community – a world free of the war's pestilence, racism's violence and poverty's indignity – inspired social justice and peace activists in King's time, just as ours."
Noma
Noma, the $500-per-dinner restaurant that has been rated among the world's best, announced Monday that it's closing to diners next year and reinventing itself as a food lab.
While Noma started paying its interns in October, the New York Times told the story of an intern who flew to Copenhagen in 2017 to work at the famed restaurant for three months with no pay. Her "sole job was to produce fruit-leather beetles, starting with a thick jam of black fruit and silicone stencils with insect parts carved out." She said she was required to work silently and forbidden from laughing.
In a column that praised the experience of dining at Noma, Times restaurant critic Pete Wells wrote, "The competition to be 'the world's best restaurant' — a meaningless title, but one that has an irresistible pull for chefs and headline writers — has distorted cooking, warped service, inflated check totals, padded menus and stolen hours from customers' lives and many, many more hours from the lives of chefs and their workers, whether paid or unpaid. Most of the overkill restaurants could not last a week without free labor."
Restaurants face a crisis, wrote Saru Jayaraman, co-founder and president of One Fair Wage and director of the Food Labor Research Center at the University of California, Berkeley.
We are living in "a historic moment that goes beyond the problem of intern labor (but is related to the ugly economic reality of fine dining). Both in the United States and internationally, millions of workers in all segments of the restaurant industry are refusing to work for the wages and working conditions they accepted for decades, and a massive staffing crisis has resulted in thousands of restaurants recognizing that the model of backbreaking work for little or no wages used for over a century is unsustainable."
Don't miss
Arick Wierson: There's no way to sugarcoat it – Brazil attacks were the start of an attempted coup
Don Lincoln: Finally, good news that inspires some hope for climate change
Madeleine Deliee: Lawsuit over 1968 teenage nude scenes requires a rethink of 'Romeo and Juliet'
Lakshman Achuthan and Anirvan Banerji: Don't be fooled, a recession really is coming
Lauren Ghazal: When nurses are at risk, our patients are too
Jonathan Reiner: Stop using Hamlin's cardiac arrest for the anti-vax agenda
Paul Sracic: Biden, don't be afraid of trade
Frida Ghitis: Iran's most powerful weapon isn't working
David A. Andelman: Macron is dragging France's retirement age out of the 17th century
Allison Hope: Ryan Murphy's Golden Globes speech was more than words
David M. Perry: The staggering mistake Hamline University made is no isolated incident
AND…
California apocalypse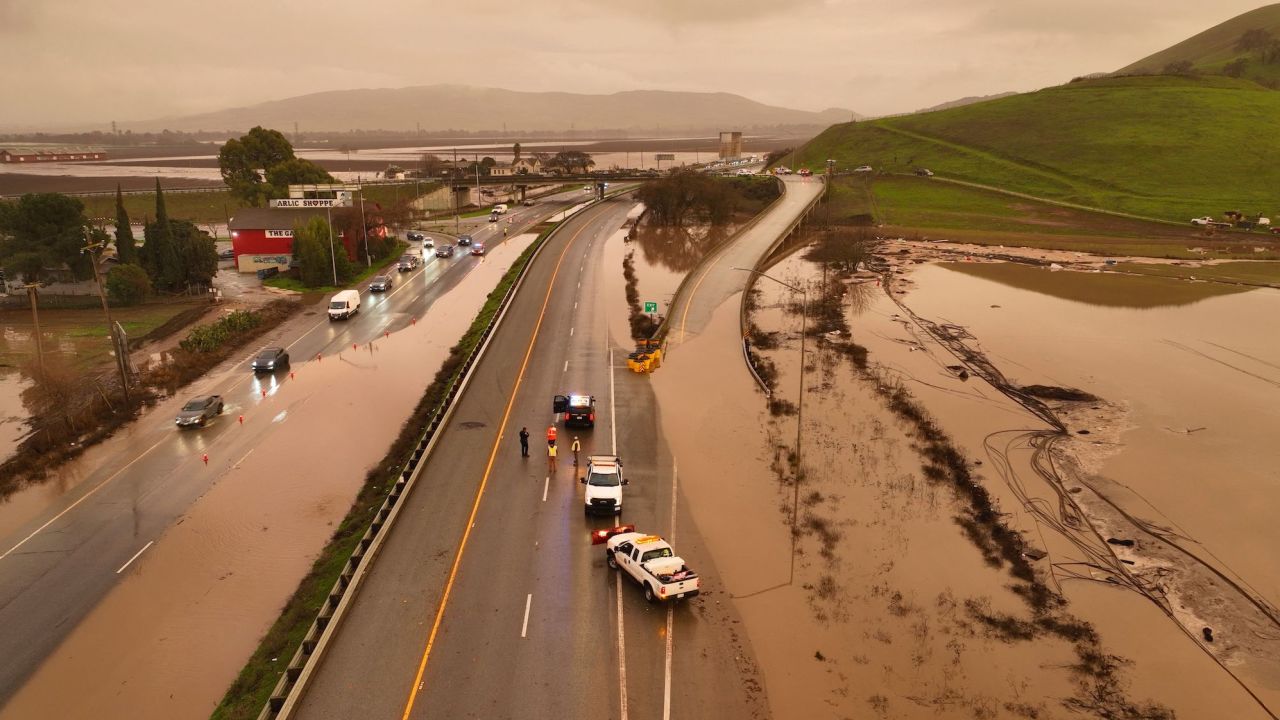 Walking along a rushing river in California, Amy Ettinger asked her 13-year-old daughter, "What do you think is worse: the floods or the fires?"
"She didn't need to pause for long before answering. 'Definitely the fires because of the smell,' she said."
"It was, to be fair, an impossible choice – especially for a child barely into her teens. The apocalyptic weather in California is upending all of our lives, but that's true for no one more so than for our kids."
At least 19 people have died as a result of the series of powerful storms that hit the country's most populous state. While some of the rainfall will help ease the region's chronic drought, it is upending lives up and down the coast.
"Any child who lives here can tell you that you need to plan for potential smoke in the fall because the dry, drought-ravaged hillsides can spark in a moment. Now, Julianna will also have the memory of what it's like to watch basic infrastructure like roads and bridges wash away from the rain."
Note: An earlier version of this article misspelled Larry Bird's name.