The US government has received more than 350 new reports of "unidentified aerial phenomenon," commonly known as UFOs, since March of 2021. According to the Pentagon, about half of the reports have been preliminarily identified as "balloons or balloon-entities," while a handful of others have been attributed to drones, birds, weather events, or debris like plastic bags. The remaining 171 reported UFO sightings, on the other hand, continue to be unexplained by the US government.
Here's what else you need to know to Get Up to Speed and On with Your Day.
(You can get "5 Things You Need to Know Today" delivered to your inbox daily. Sign up here.)
1. Severe weather
Powerful storms are moving across the US, leaving widespread damage and wreaking havoc on millions of people. In the South, a severe weather outbreak reportedly spawned at least 35 tornadoes on Thursday, sending residents running for cover from the fierce winds, officials said. At least seven people, including a child, were killed in Alabama and Georgia, and search efforts are set to continue today. Meanwhile, floods in California have left a trail of destruction in the state – and an additional lineup of storms will likely create another difficult weekend. Millions of people will be under flood watches, with at least three storm systems expected to impact several regions across the state. Some areas that are already drenched are bracing for at least five inches of rain or more, forecasts show.
2. Biden documents
President Joe Biden is now facing a special counsel investigation after Obama-era classified files were found at his private office in Washington and his home in Delaware. The discoveries have launched a bevy of Republican congressional inquiries now that the GOP has control over the House of Representatives. On Thursday, Attorney General Merrick Garland appointed a special counsel to take over the investigation. The special counsel is former Maryland US attorney Robert Hur, who was nominated by then-President Donald Trump in 2017 and recently worked in private practice. Biden told reporters he was cooperating fully with the DOJ and the White House said it's confident the probe will show documents were "inadvertently misplaced."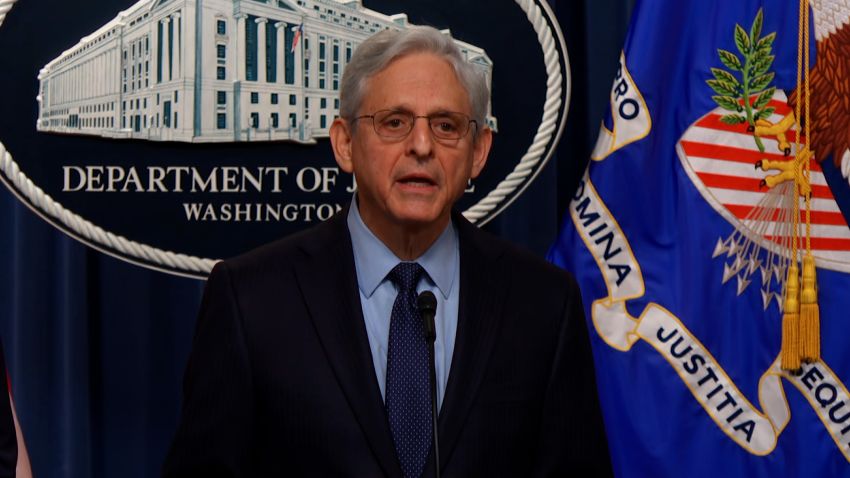 Merrick Garland announces special counsel to oversee Biden documents investigation
3. Tax season
Tax filing season will begin on January 23, the IRS announced on Thursday, but there are still several months to get your documents in order. The official due date for returns this year is April 18, the agency said. After you file, the IRS said it is likely to deliver your refund within 21 days of receiving your return – its typical turnaround time – but only if you fill out your return accurately and completely, file it electronically and opt to have your refund delivered through direct deposit. The agency advises against filing paper returns, if possible. And for those who might be dreading this task, it may help to know that the majority of tax filers every year are typically owed a refund. Last year, the average refund issued was $3,176.
4. Food prices
Food prices in the US remain stubbornly high but are seeing some easing. In December, "food at home" prices increased 0.2% from the month before, according to data released Thursday by the Bureau of Labor Statistics. That's the smallest monthly increase since March 2021. Among the foods with the highest increase in prices are eggs; up 59.9% annually, butter; up 35.3% annually, and lettuce; up 24.9% annually. As for the broader picture of inflation, consumer prices decreased by 0.1% in December, the BLS reported in its Consumer Price Index report. This marked the first inflation report of the new year – and the last before the Federal Reserve meets at the end of the month to determine how aggressively it will tackle rising costs.
5. Lisa Marie Presley
Lisa Marie Presley, the only daughter of the late Elvis Presley, died Thursday after suffering an apparent cardiac arrest. She was 54. "Priscilla Presley and the Presley family are shocked and devastated by the tragic death of their beloved Lisa Marie," said a statement from the family provided to CNN. "They are profoundly grateful for the support, love and prayers of everyone, and ask for privacy during this very difficult time." The singer spent her life in the spotlight from the start, after being born at the height of Elvis's fame in 1968. Parallel to her musical pursuits, Lisa Marie Presley was a mother of four and was married four times, including to music superstar Michael Jackson and actor Nicolas Cage. Tributes have been pouring in to honor her life and legacy.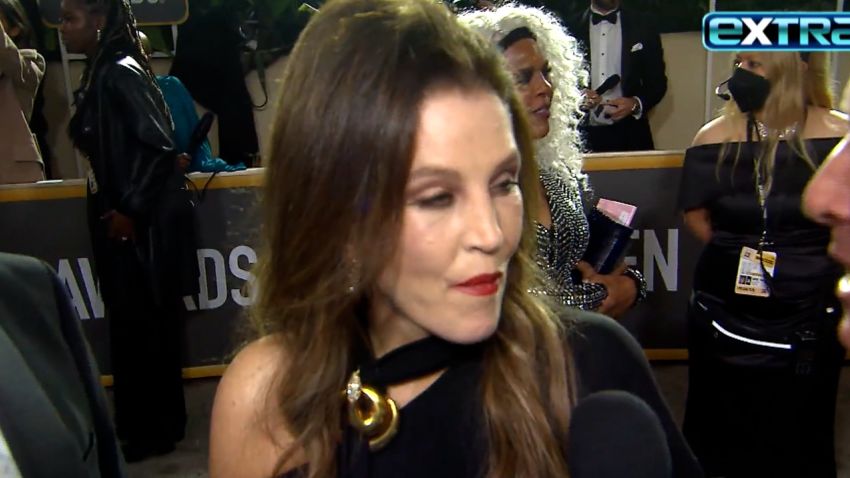 Video shows Lisa Marie Presley on the Golden Globes red carpet
HAPPENING LATER
Trump Org. to be sentenced today after conviction for tax schemes
Two Trump Organization entities will be sentenced by a New York judge today for running a decade-long tax fraud scheme. The two entities, The Trump Corp. and Trump Payroll Corp., were convicted last month of 17 felonies, including tax fraud and falsifying business records. Under New York law, the most the companies can be fined is about $1.6 million, a penalty the Trump Organization can easily afford. Accordingly, the sentencing will be more of a symbolic moment, as it is the only judgment for a criminal conviction that has come close to former President Donald Trump.
BREAKFAST BROWSE
Apple may finally be embracing touchscreen laptops
Move over, iPad. Sources say Apple engineers are developing a touchscreen for the MacBook Pro with an expected launch date of 2025. 
Julia Roberts has discovered she's not actually a Roberts
Surprise! A shocking DNA test revealed the Oscar-winning actress is actually Julia Mitchell.
Mega Millions will draw for a $1.3 billion jackpot on Friday the 13th
Today's date has a bad reputation … but it might end up being someone's lucky day. Learn more about tonight's drawing for the massive jackpot.
UFC president Dana White does not expect punishment for domestic violence incident
A video emerged of White in a physical altercation with his wife, but the embattled executive said he doesn't think there should be repercussions. 
The Canadian equivalent of Girl Scouts is dropping the name 'Brownie'
Learn why 7- and 8-year-old members of the Girl Guides of Canada will be called Embers instead.
QUIZ TIME
Which three-digit phone number is going out of service for millions of Americans?
A. 311
B. 411
C. 511
D. 911
Take CNN's weekly news quiz here to see if you're correct!
TODAY'S NUMBER
22 years
That's how long a New York City man will serve in prison after pleading guilty to a hate crime that resulted in the death of an Asian man. In April 2021, Yao Pan Ma was collecting cans when he was approached from behind on an East Harlem corner, struck in the back and kicked in the head multiple times, according to police. Ma, who was Chinese-American, died from his injuries eight months later. The attack came amid a surge in hate crimes against Asian Americans that prompted the New York Police Department to deploy undercover Asian officers on the streets in an attempt to stem the violence.
TODAY'S QUOTE
"The US must not provide shelter for him, or any authoritarian who has inspired such violence against democratic institutions."
– Dozens of House Democrats, urging President Biden not to "provide shelter" for former Brazilian President Jair Bolsonaro in the wake of an attack on Brazil's democratic institutions. In a letter to Biden, the lawmakers on Thursday called for the administration to reassess Bolsonaro's status in the US and revoke his visa if necessary. Bolsonaro, who departed Brazil shortly before the January 1 inauguration of President Luiz Inácio Lula da Silva, has been residing in Florida. Experts say his repeated and unfounded claims of election fraud in the run-up to Brazil's presidential election inspired his supporters to storm the capital Brasilia and trash government offices. 
TODAY'S WEATHER
Check your local forecast here>>>
AND FINALLY
Climbing wind turbines for a living
When wind turbines break down, brave technicians like this woman are called to make the repairs hundreds of feet in the air. (Click here to view)