A clouded leopard whose disappearance prompted the closure of the Dallas Zoo was found Friday night, zoo officials said.
"We are thrilled to report we located clouded leopard Nova on-grounds at the Zoo this afternoon at approximated 4:40 p.m.," a zoo spokesperson said in a written statement. "She was located very near the original habitat, and teams were able to safely secure her just before 5:15 p.m."
Nova was discovered missing after zoo workers discovered that a fence around her enclosure had been cut. Dallas Police are investigating, calling the damage to the enclosure "an intentional act."
"It is our belief that this was an intentional act, so we have started a criminal investigation," said Dallas Police Sergeant Warren Mitchell at a news conference. "The fence it escaped from was intentionally cut."
The Dallas Zoo said Nova was being given a veterinary exam Friday evening, but there were no initial signs of injury.
The zoo was closed Friday as workers and police searched for the missing feline. "It was clear that this opening was not a habitat failure, it wasn't an exhibit failure, and it wasn't keeper error," said Dallas Zoo CEO Gregg Hudson.
Clouded leopards are categorized as "vulnerable" by the International Union for the Conservation of Nature due to habitat loss and poaching. There are around 10,000 of the felines left in the wild across southeast Asia, according to the World Wildlife Fund. The leopards typically weigh between 11 and 20 kilos, or 24 and 44 pounds, according to the WWF.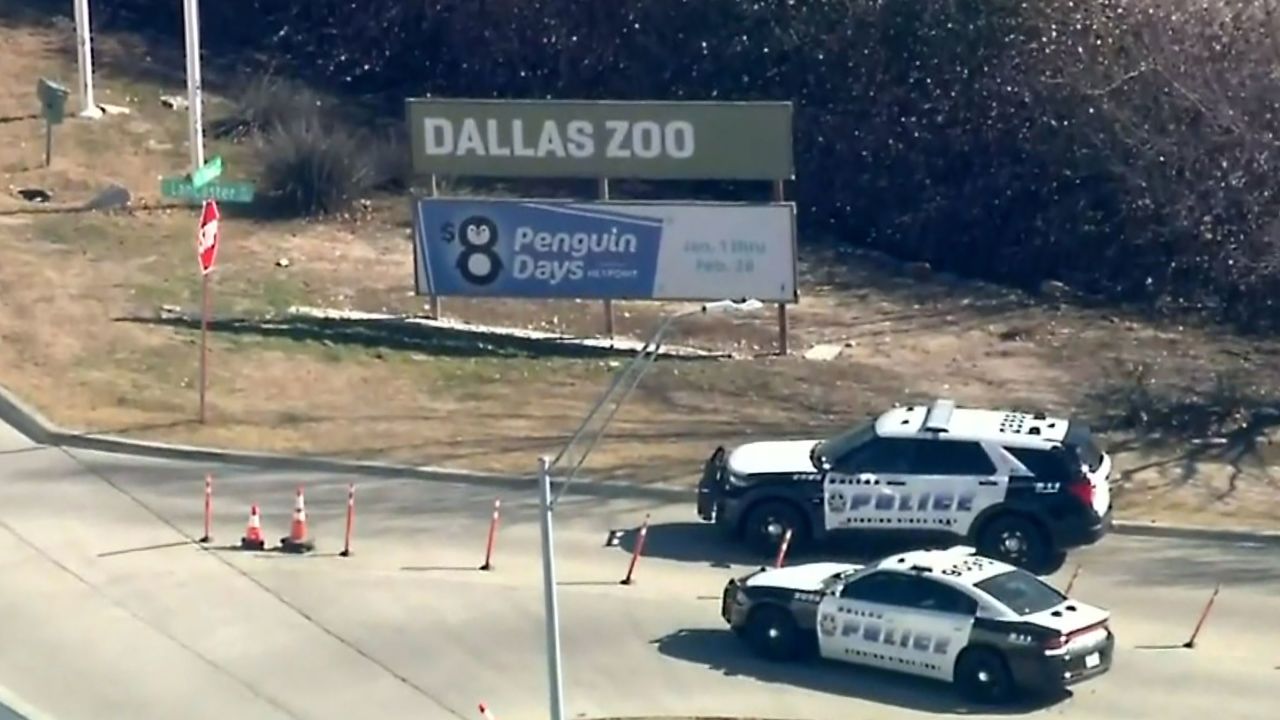 In March, the zoo posted a video on its YouTube channel of its two clouded leopard sisters, Nova and Luna. In the video, the zoo's associate curator of mammals, Lisa Van Slett, explained that clouded leopards are unique among other cat species because they are arboreal, spending much of their time in trees. The sisters arrived at the Dallas Zoo from the Houston Zoo, she said.
Zoological manager Audra C. added in the video that little is known about the "amazing species" in the wild due to their "aloof personalities."
CNN's Andi Babineau and Alisha Ebrahimji contributed to this report.