When you fill up your coffee machine or humidifier, is tap water your choice? Naturally, many of us question how sterile our tap water is – or maybe even get a bit anxious thinking about the microorganisms in our faucets. Despite some misconceptions, tap water is generally harmless when ingested during drinking and cooking because the microbes are killed by stomach acid. On the other hand, infectious disease experts are saying tap water is not OK for some other uses, including home medical devices.
Here's what else you need to know to Get Up to Speed and On with Your Day.
(You can get "5 Things You Need to Know Today" delivered to your inbox daily. Sign up here.)
1. Biden
President Joe Biden's legal team found another batch of classified government records following the initial discovery of classified documents at his former think tank office in Washington this past fall, people briefed on the matter told CNN on Wednesday. The initial batch of documents discovered contained 10 classified documents, including US intelligence materials and briefing memos about Ukraine, Iran and the UK. Some of the classified documents were "top secret," the highest level. It is unclear at this time how many documents were in the second batch or what the documents were about. Classified records are supposed to be stored in secure locations. And under the Presidential Records Act, White House records are supposed to go to the National Archives when an administration ends. The situation has triggered criticism by Republicans, who argue that the federal government has set a political double standard in its approach to mishandled documents.
2. Covid-19
The Biden administration on Wednesday again renewed the Covid-19 public health emergency, a provision that gives the administration the authority to respond to the pandemic as cases are again on the rise. The public health emergency gives the federal government wide-ranging authority over a number of Covid-19-related areas, including data tracking and allowing pharmacists, rather than physicians, to administer the Covid-19 vaccine. The renewal comes amid the emergence of the Omicron XBB.1.5 subvariant and a spike in new cases. The latest numbers show that the 7-day average of weekly new Covid-19 cases is up 16.2% compared with the previous week, according to the CDC.
3. Gas stoves
The White House on Wednesday asserted that President Biden does not support a ban on gas stoves after a federal consumer safety official suggested that such a proposal was on the table. The federal government isn't going to take away your gas stove, a top consumer regulator told CNN on Wednesday. Richard Trumka Jr, a Consumer Product Safety commissioner, set off a firestorm this week by suggesting the agency could ban gas stoves because they have been linked to childhood asthma. Trumka said "everything's on the table" when it comes to gas stoves, but stressed that any ban would apply only to new gas stoves, not existing ones. President Biden weighed in on the matter, with a spokesperson telling CNN: "The President does not support banning gas stoves – and the Consumer Product Safety Commission, which is independent, is not banning gas stoves."
4. Big Tech
Congress is under pressure to take major steps to rein in big tech companies. President Biden has called on lawmakers to set aside partisan differences and pass groundbreaking legislation focused on improving digital privacy and increasing tech industry oversight. He urged the need to "limit targeted advertising and ban it altogether for children" and reiterated his desire to expose tech platforms to more lawsuits over content moderation. Meanwhile, social media platform TikTok has faced growing pressure in recent months from state and federal lawmakers over concerns about its ties to China. Some lawmakers and researchers are also scrutinizing the short-form video app, saying it could add to the mental health crisis among teens.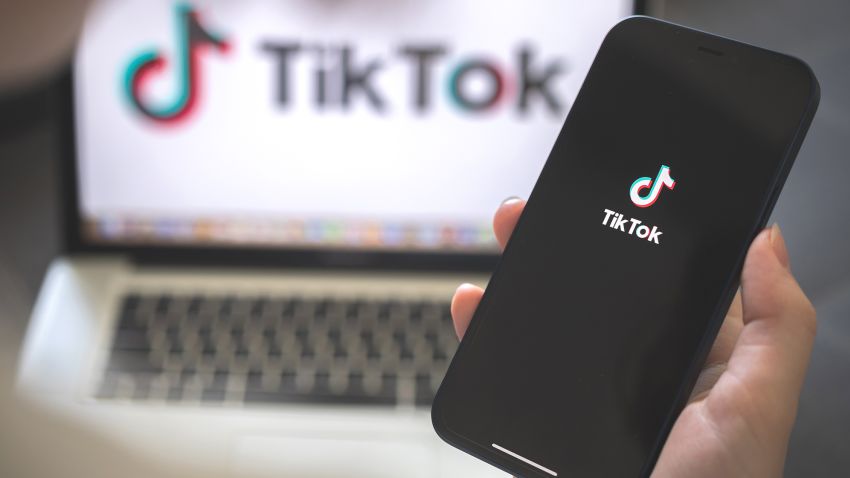 Experts raising alarm over 'crisis' of TikTok's impact on mental health
5. Ukraine
Russian war crimes and human rights abuses during the war in Ukraine add up to a "litany of violations of international humanitarian law," according to Human Rights Watch. In its annual report reviewing human rights standards in nearly 100 countries, the group said that evidence of war crimes in Bucha, a suburb of Kyiv, is part of a pattern that "has been repeated countless times" by Russia. "Inflicting civilian suffering, such as the repeated strikes on the energy infrastructure that Ukrainians depend on for electricity, water, and heat, seems to be a central part of the Kremlin's strategy," the report says. On the ground, Soledar, a salt mine town in Ukraine's eastern Donetsk region, has been the site of intense fighting in recent days. Russia claims it has made advances in the area in recent days, while Ukraine said it has killed at least 100 enemy soldiers in the region.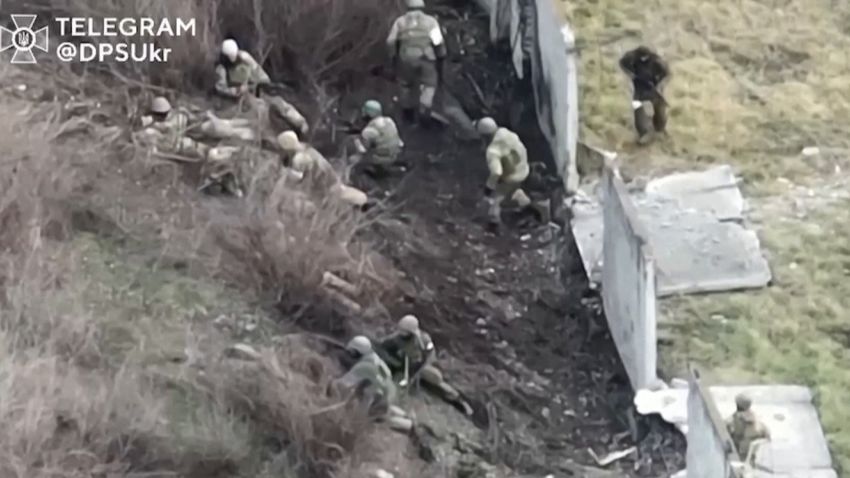 Video shows shooting battle between Ukrainian and Russian forces
THIS JUST IN
New York nurses strike ends after tentative deal reached with hospitals
A strike at two private New York City hospitals involving over 7,000 nurses has come to an end after three days on the picket line. Nurses at Mount Sinai Health System and Montefiore Health System had been arguing that immense staffing shortages have caused widespread burnout, hindering their ability to properly care for their patients. Terms of the agreement were not immediately available and nurses will need to vote to approve the deal before it is finalized, but the union said the tentative deal will help put more nurses to work and allow patients to receive better care.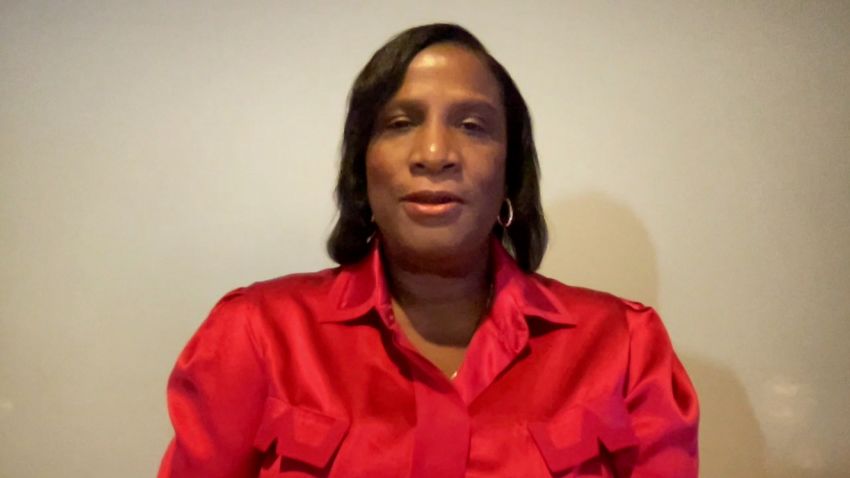 Nurse on staffing shortages: 'It's not only physically toxic, it's mentally toxic'
BREAKFAST BROWSE
Driver wows police officer with backflip during DWI test
This man has impressive gymnastics skills, but they weren't enough to get him out of a sobriety test… Watch the video here.
Tennis star Naomi Osaka announces pregnancy
The 25-year-old shared the big news on social media with a photo of an ultrasound scan, saying "I have so much to look forward to in the future."
James Webb Space Telescope discovers its first exoplanet
The planet, located outside of our solar system, is almost exactly the same size as Earth. Astronomers are now trying to observe if it has an atmosphere. 
Damar Hamlin discharged from the hospital
Buffalo Bills player Damar Hamlin is out of the hospital after suffering a cardiac arrest mid-game on January 2. Here's what his team and medical experts are saying about his return to professional football.
What to expect at work this year
It appears work flexibility is here to stay. Here's what else 2023 likely holds for you at your job, regardless of your industry.
IN MEMORIAM
Jeff Beck, the rock guitarist often regarded among the greatest of all time, died this week after contracting bacterial meningitis, according to a statement posted to his official social media accounts. He was 78. Beck was inducted into the Rock and Roll Hall of Fame in 1992 as part of the Yardbirds and inducted again in 2009 as a solo artist.
Tatjana Patitz, one of the original '90s supermodels, has died after battling breast cancer, her agent confirmed to CNN. She was 56. The German-born model appeared on dozens of covers for Vogue and other fashion magazines. Off the runway, she was passionate about animal advocacy and preferred living a quiet life surrounded by nature.
TODAY'S NUMBER
10,000+
That's how many flights were delayed across the US on Wednesday after the Federal Aviation Administration experienced an outage to a system that provides pilots with notices they need before flying. Normal operations appear to be back on track, but major US carriers, including Southwest, United Airlines, Delta and American Airlines, were forced to ground several flights in response to the situation – resulting in over 1,300 cancellations. The cause of the incident is now under investigation after the FAA acknowledged that a corrupt file led to the outage.
TODAY'S QUOTE
"This is the kind of weather you would get in a year and we compressed it just into two weeks."
– California Lt. Gov. Eleni Kounalakis, issuing a statement Wednesday as storms continued to batter the state. The storms have killed at least 18 people, officials said. Millions of residents remain under flood watches with additional storms forecast to come onshore in the coming days. According to the National Weather Service, another 5 to 10 inches of rain are expected in Northern California through the weekend, while excessive rainfall is predicted for central and southern cities.
TODAY'S WEATHER
Check your local forecast here>>>
AND FINALLY
How to solve a Rubik's Cube
It's easier than you might think! Watch this short tutorial (under two minutes) to learn how to complete the final pattern. (Click here to view)