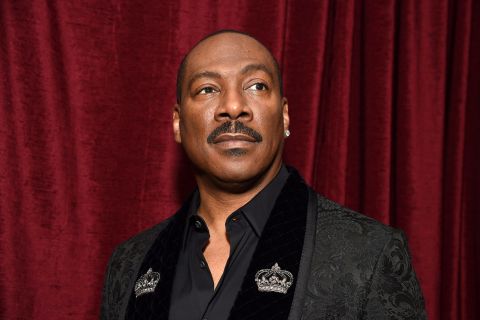 In pictures: Actor and comedian Eddie Murphy
Updated 11:18 AM EST, Tue January 10, 2023
By Brook Joyner, CNN
Eddie Murphy will be honored with this year's Cecil B. DeMille Award at the 80th annual Golden Globes.
The actor, writer, director, singer and comedian started his career at "Saturday Night Live" in 1980 and was a regular cast member until 1984.
Murphy went on to star in films such as "48 Hrs.," "Trading Places," "Beverly Hills Cop," "Coming to America," "The Nutty Professor" and "Shrek." Murphy is a six-time Golden Globe nominee who won for his supporting role in 2006's "Dreamgirls."