China's heavy-handed crackdown on tech giants is coming to an end and the country's economic growth is expected to be back on track soon, according to a top central bank official.
The crackdown on fintech operations of more than a dozen internet companies is "basically" over, said Guo Shuqing, the Communist Party boss at the People's Bank of China, in an interview with state-run Xinhua news agency on Saturday.
"Next, we'll promote healthy development of internet platforms," said Guo, who is also chairman of China's Banking and Insurance Regulatory Commission. "We'll encourage them to come out strong in leading economic growth, creating more jobs, and competing globally."
His remarks came on the same day Chinese billionaire Jack Ma gave up control of Ant Group after the fintech giant's shareholders agreed to restructure its business.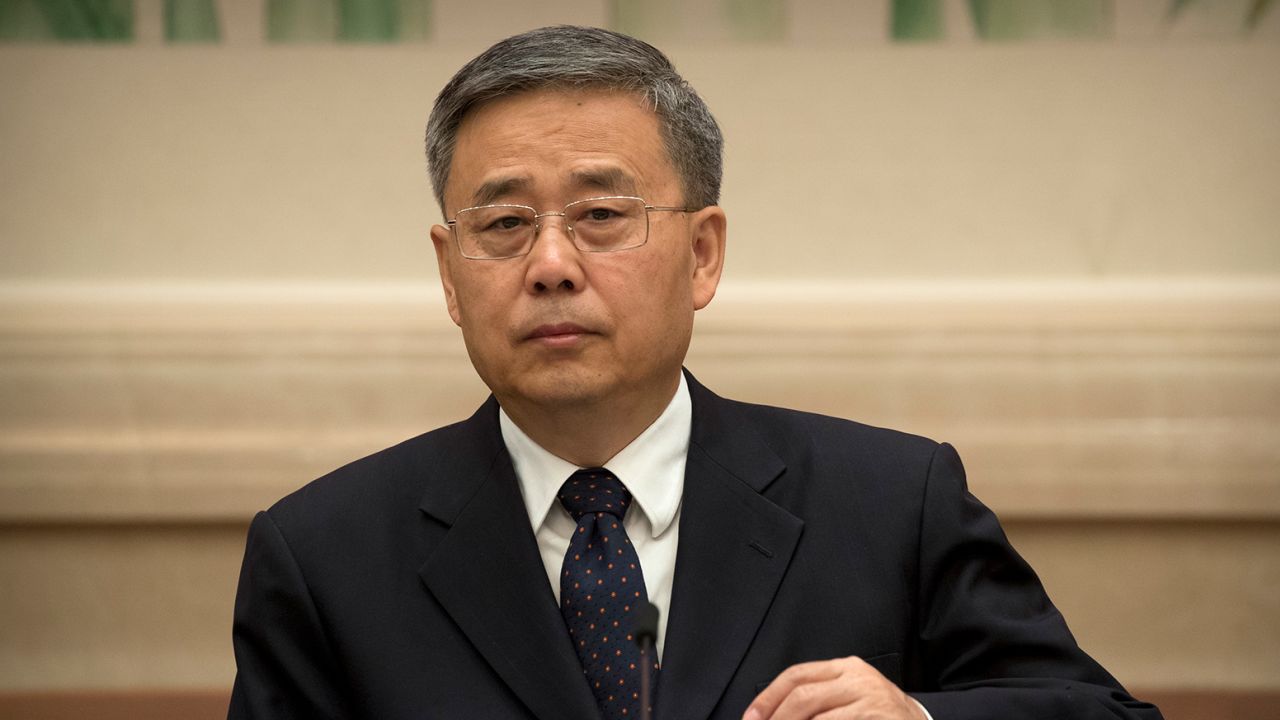 China's crackdown on its biggest tech companies began in 2020 with new regulations on fintech, which forced Ma's Ant Group to suspend its $37 billion IPO days before its launch.
Regulators then targeted the online financial service units of 13 other tech giants, including Tencent, Baidu, JD.com, Bytedance, Meituan, and Didi.
These tech regulations were part of a broader government campaign to curb the country's private enterprise, which had become too powerful in the eyes of the ruling Communist Party.
Hitting the pause button
However, Chinese policymakers are expected to shift their focus to boosting growth in 2023, and tech firms will play a key role in that. The country recently lifted its zero-Covid policy, which had battered the world's second-largest economy.
Guo expects the Chinese economy to get back to "normal" soon, he said.
"The key to rapid economic recovery and high-quality development is to convert current total income to consumption and investment as much as possible," Guo said in the Xinhua interview.
Most economists expect China's economy to stay sluggish in the first quarter of 2023, as domestic demand remains weak amid surging Covid cases. But they expect growth to rebound in the second quarter.
Guo also promised to provide more financial support to private business, most of which are small and micro enterprises.
"[We'll also] expand their access to funding and support IPOs and bond issuance," he added.
On how to arrest the slump in the property market — a major drag on growth-—Guo said the government will "prioritize" improving the balance sheets of top developers.
Developers have struggled with a liquidity crisis since the government cracked down on excessive borrowing in the sector in 2020. The clampdown has halted construction of pre-sold homes across the country and sparked a rare protest by home-buyers last year, who refused to pay mortgages on unfinished homes.
Ant Group's restructuring
Major tech companies in China have struggled under a sweeping regulatory crackdown for months now. The campaign has wiped out more than $1 trillion off the market value of some prominent companies.
Ma ceded control of Ant Group on Saturday, after the company spent the past two years revamping its business, from consumer lending to insurance products, to appease regulators.
Last week, the company received approval for capital expansion of its key consumer finance unit, marking a crucial step in its restructuring.
But Ma's ceding of control might also create more uncertainty to its listing timeline.
Companies can't list on China's domestic stock market if they had a change in control in the past two or three years — depending on which board they want to list on. In Hong Kong's stock market, they have to wait for one year.
Ant Group told CNN on Monday that it currently has no plan for an IPO.
"Ant Group has been focusing on its business rectification and optimization, and does not have a plan for an IPO," a company spokesperson said.