As police investigate the circumstances that led to a 6-year-old boy allegedly shooting and injuring a teacher at Richneck Elementary School in Newport News, Virginia, Friday, a student at the school described the harrowing moment the lockdown was called.
"We were doing math … an announcer came on she was like, 'lockdown, I repeat lockdown,'" said fifth grader Novah Jones, who was located in a different classroom. "I was scared … it was like my first lockdown and I didn't know what to do, so I just hid under my desk like everybody was."
Novah told CNN in an interview with her and her mother that she first believed there was a man with a gun at the school.
"I was thinking that … a man was going to shoot us," Novah said.
The teacher wounded in Friday's shooting, whose injury was initially described as life-threatening, was listed in stable condition by Saturday, according to the Newport News Police Department.
Authorities and the Newport News public school district did not name the teacher, but her alma mater, James Madison University, identified her as Abby Zwerner.
The 6-year-old boy was taken into police custody, Police Chief Steve Drew said in a news conference, adding that "this was not an accidental shooting."
There had been an altercation between the teacher and the student, who had the firearm, Drew said. A single round was fired and no other students were involved, he added.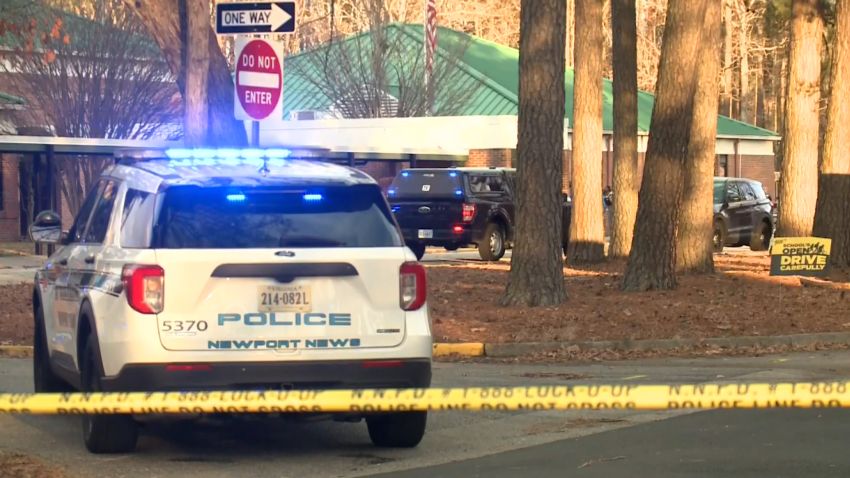 Police investigation underway after 1st grader shot his teacher
Following the shooting, all students at the school were evacuated from their classrooms with their teachers and taken to the gymnasium, where they were with counselors and officers, Drew told CNN affiliate WTKR.
The shooting came just six days into the new year, with police swarming a campus that still had a "Happy New Year" sign outside.
As officers rushed to the school, Novah texted her mother, telling her there was a lockdown. "I texted her 'Mom, help.'"
After receiving the text, "I couldn't breathe I was in shock," her mother, Kasheba Jones, said.
Though she was able to return home safely, Novah said she had trouble sleeping that night, worried that "he still had the gun and he was going to come to my house."
"I had like flashbacks," Novah said.
Novah is one of numerous children to grapple with the trauma of a shooting at school. Shootings in US schools, while still rare when compared with other incidents of gun violence, have become far more common than they are in any other country. In 2022, there were at least 60 shootings at K-12 schools, according to a CNN analysis.
Active shooter plan was in place
School and law enforcement officials will have to assess if anything further could have been done to prevent the shooting, Newport News Public Schools Superintendent Dr. George Parker said Saturday night in a statement.
"A six-year-old student with access to a weapon brought that item to his first-grade classroom. There are many concerns that we will need to unpack before we will be able to determine if any additional preventive measures would have impacted the probability of this incident occurring," Packer wrote to district families and staff Saturday.
"In addition to assessing our established safety procedures, we will need the support of our community to significantly reduce the likelihood of a child or young adult gaining access to a weapon," Parker added.
Parker said the school had an emergency plan in place that allowed for immediate medical care for the injured teacher.
"While no amount of planning can guarantee that a tragedy such as this will not occur; please know that our collective efforts and preparation resulted in immediate medical care for our faculty member, no injuries to students, and a safe and efficient reunification process for our families and students," Parker said.
Community wrestling with suspect's age
As the investigation continues, the elementary school will remain closed Monday and Tuesday to give the community "time to heal," Principal Briana Foster Newton said in a statement.
Meanwhile, community members are grappling with the age of the suspect.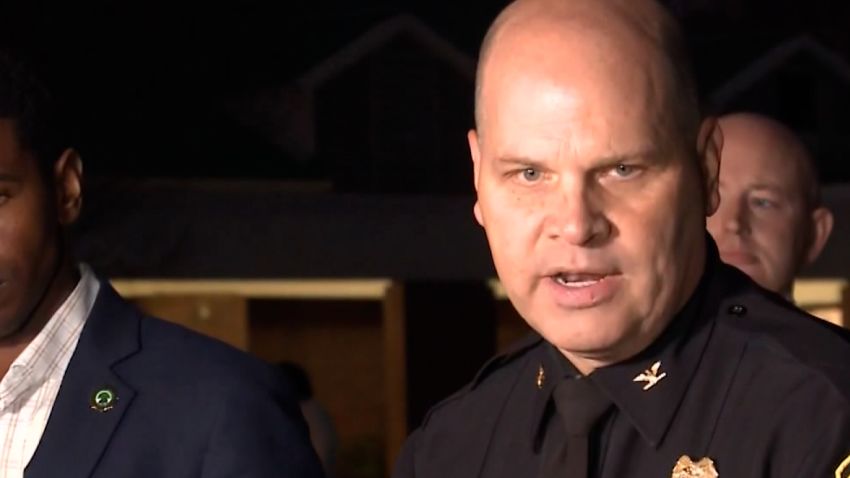 Police chief answers questions after he says 6-year-old shot teacher at school
Novah said she's struggling to understand how someone so young could have a gun or pull the trigger.
Her mother echoed those questions.
"First of all, where did he get a gun from and how did he know how to aim it and shoot it?" Jones said.
Investigators will look into how the child obtained the firearm, said Drew.
"It is almost impossible to wrap our minds around the fact that a 6 year old 1st grader brought a loaded handgun to school and shot a teacher; however, this is exactly what our community is grappling with today," Newport News Mayor Phillip D. Jones said in a statement posted on Twitter.
Authorities are "working diligently to get an answer to the question we are all asking – how did this happen? We are also working to ensure the child receives the supports and services he needs as we continue to process what took place," Jones said.
"We have been in contact with our commonwealth attorney and some other entities to help us best get services to this young man," Drew said Friday.
CNN's Hannah Sarisohn contributed to this report.