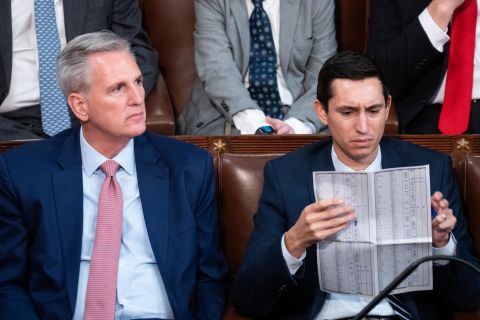 Published 9:24 PM EST, Thu January 5, 2023
This week, for the first time in 100 years, the election for US House speaker was not decided on the first ballot.
As of Thursday night, the Republican Party remained deadlocked over the matter. Kevin McCarthy, who has been the party's minority leader for years, has not been able to secure the support needed to win the speakership. There were three failed votes on Tuesday, three on Wednesday and five on Thursday.
The obstacle for McCarthy, who has defiantly vowed to stay in the race, is that he faces a small but determined contingent of hardline conservatives. The group is using the leverage they have in the razor-thin Republican majority to extract concessions as they threaten to deny the GOP leader critical votes.
Until a new speaker is elected, the House can't kick off the new Congress or swear in new members.
Here are some of the stories that made headlines over the past week, as well as some photos that caught our eye.