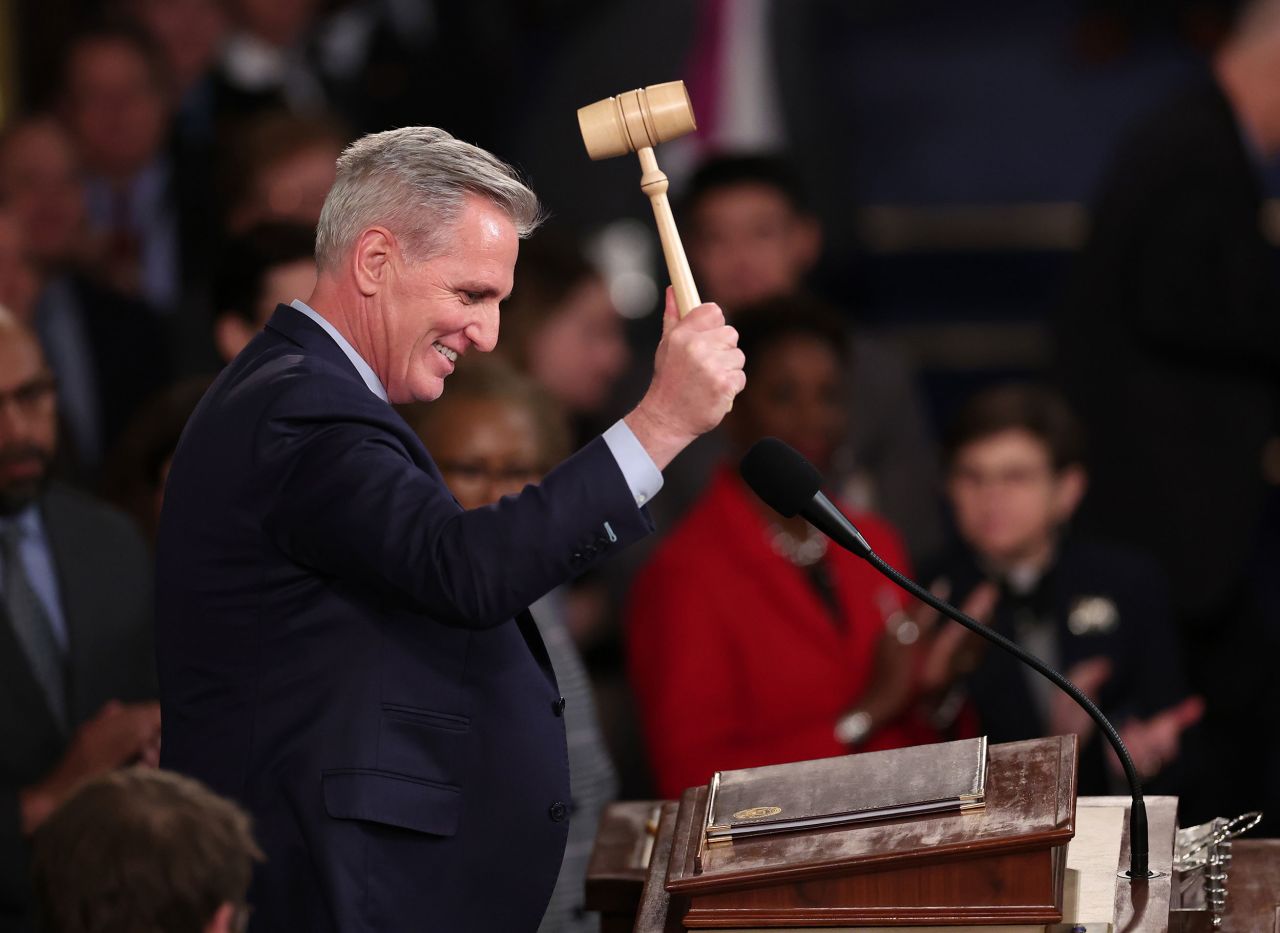 In pictures: McCarthy elected speaker after historic stalemate
Updated 2:27 AM EST, Sat January 7, 2023
Produced by CNN Digital's Photo Team
After 15 rounds of voting held over five days, Republican leader Kevin McCarthy has been elected speaker of the US House of Representatives.
The deciding vote started Friday night and ended early Saturday morning. It also came after a dramatic failed vote where McCarthy came up one vote short and confronted US Rep. Matt Gaetz on the House floor.
McCarthy's victory, which came after some concessions and promises to GOP holdouts, means that the House can now proceed with the rest of its business, including administering the oath of office to newly elected members.
This was the first time in 100 years that the election for House speaker had gone to multiple ballots. It was also the longest speaker contest in 164 years.