There are gifts that simply sit on a shelf or a coffee table, and then there are gifts that the recipient actually uses on a regular basis to better their life. Judging by its thousands of 5-star ratings, the Hydrow Rower is one of the latter. Hydrow's mission is simple: to deliver a dynamic workout as well as an emotional lift and increased mental clarity, all with the powerful experience of rowing — and all from the comfort of your own home.
Designed by rowing experts, made for everyone
A Hydrow rowing machine has two main components. The first is the expert-engineered, patented drag mechanism. It uses a cutting-edge algorithm and electromagnetism to re-create the sensation of rowing on real water. Then there's the crystal-clear display, which immerses you in scenes of actual waterways from around the world and brings you rowing workouts led by world-class athletes and Olympians. Together, these features create what reviewers have called the "best rowing machine" on the market; it not only delivers a full-body workout that engages 86% of major muscle groups but also boosts mental wellness with its gorgeous environments and offers a sense of camaraderie through its online community.
The original Hydrow Rower has earned quite a reputation. That said, Hydrow just released a smaller and more affordable machine to help even more people reach their unique fitness goals — and as of November, it comes in four new colors. Both machines can be stored vertically and have wheels for easier movement. All-access memberships cost an additional $38 per month and include more than 4,000 on-demand workouts, unlimited profiles for the whole family, exclusive milestone rewards and daily live workouts taught from the world's most scenic destinations.
To celebrate the new year, Hydrow is offering plenty of sales to get either rowing machine in a loved one's home (or your own) for less. From now until Jan. 9, the original Hydrow Rower is $250 off. You can also snag the Hydrow Wave for $1,695 before prices increase on Jan. 16. Plus, with financing via Klarna, you can pay as little as $36 per month for the Wave, or $52 per month for the original. Check out the two Hydrow rowing machines below.
$2,495 $2,245 at Hydrow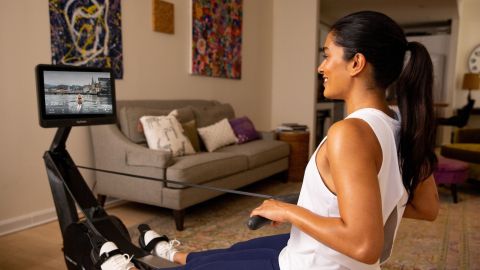 With its 22-inch touchscreen display, unbelievably smooth movements, aluminum and steel frame and immersive front-facing speakers, the OG Hydrow puts you right in the middle of the action. Whether your ideal rowing environment is a glacier-filled Alaskan waterway or a river alongside the rolling hills of the Scottish highlands, you can experience it as if you're there in person — all without leaving your home. This machine also adjusts 15 degrees and pivots 25 degrees left or right so you can find the ideal angle for your workout. "First exercise equipment I actually use and look forward to using," one reviewer writes. "The workouts are so engaging," another raves. "It's toned my abs, my legs, my arms and [I] am feeling great!"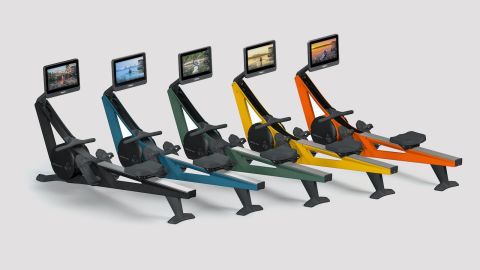 The new Hydrow Wave is a more compact rowing machine that aims to overcome the two biggest barriers for most people: the price and the footprint. Not only does this machine cost significantly less than the original, but it has a 30% smaller footprint for apartments, flats or smaller homes. While it doesn't adjust or pivot, it still has a crystal-clear 16-inch display and ultra-smooth, super-realistic rowing movements to bring the outdoors in. As of this November, the Wave is available in Sunset, Sunrise, River and Forest colors to bring some warmth to your workout space and help you personalize your setup.