The 22-year-old accused of carrying out a mass shooting over the weekend at an LGBTQ nightclub in Colorado Springs, Colorado, will remain held without bond following a court appearance Wednesday.
Anderson Lee Aldrich, appearing in court via video conference for the first time since the attack that left five dead and more than a dozen injured, answered a few questions in a barely audible voice.
Aldrich, whose attorneys say uses they/them pronouns, acknowledged they had watched a video about their rights and said they had no questions. The defendant could be seen slumped over in a chair – their head resting on their right shoulder – behind two defense lawyers.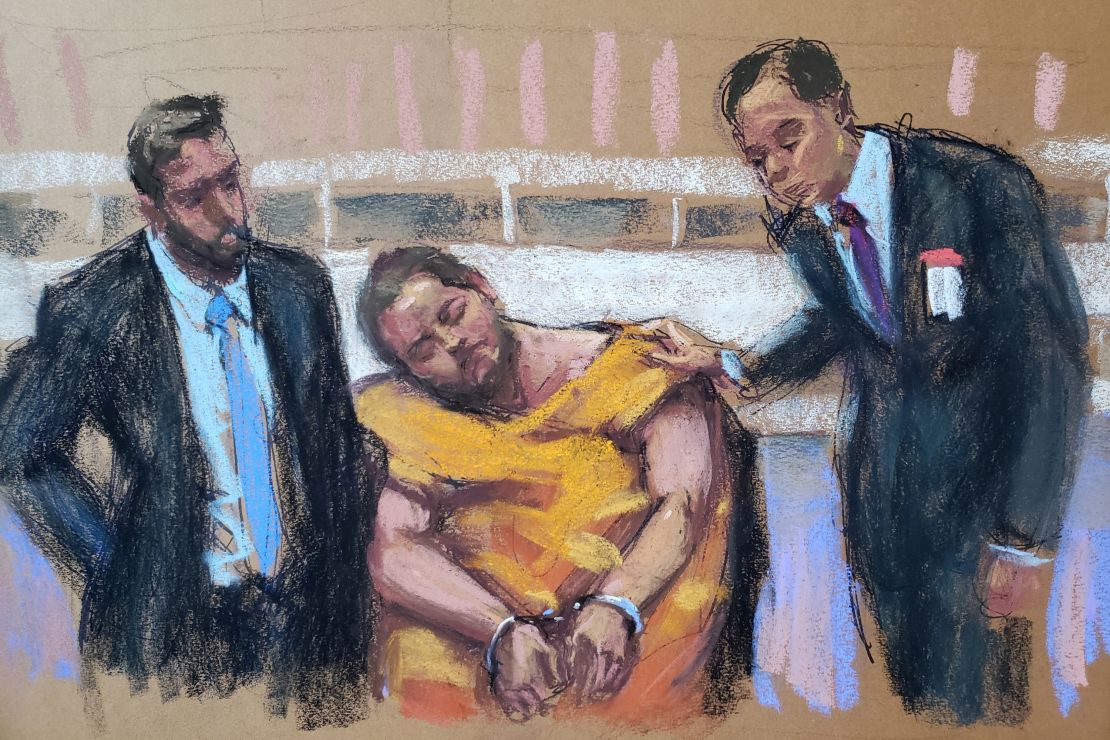 Formal charges are expected at the next court hearing, set for December 6, Colorado's Fourth Judicial District Attorney Michael Allen said. Aldrich would be expected to appear then in person, he said, adding the date could change.
Preliminary charges include five counts of first-degree murder and five counts of a bias-motivated crime – elsewhere called a hate crime – causing bodily injury, per El Paso County Court's online docket.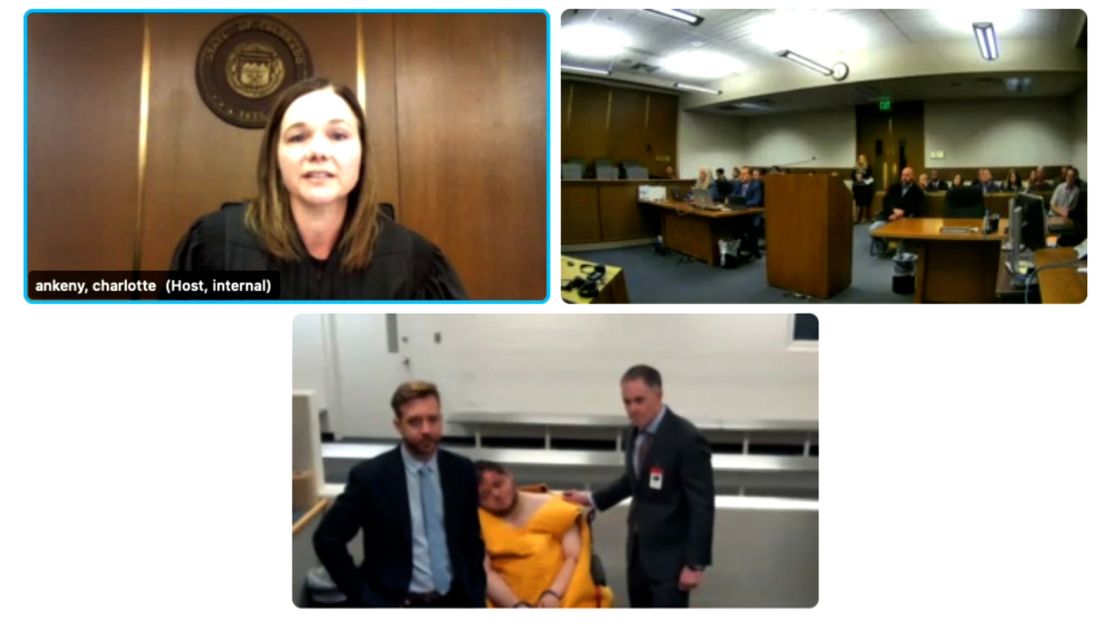 "We'll be reviewing all of the evidence and making the appropriate filing decisions at the appropriate time," Allen said.
Ahead of the hearing, attorneys for Aldrich submitted a court filing stating the suspect identifies as nonbinary. "They use they-them pronouns, and for the purposes of all formal filings, will be addressed as Mx. Aldrich," the court document noted.
Asked after the hearing about the potential impact on the case of the defendant's nonbinary distinction, Allen said: "To us, his legal definition in this proceeding is the defendant," adding, "It has no impact on the way that I prosecute this case."
The prosecutor declined to comment on the motive for the crime or the investigation.
"I want them to know that we are going to be the voice for the victims in the courtroom and that we will be fighting alongside them during this entire process," Allen said of the victims' families.
The public defender's office is representing Aldrich and has declined all requests for comment, citing office policy.
As the investigation and legal process proceed, survivors and loved ones of those killed are processing the feelings of shock and grief after a fun night of drag performances and dancing turned violent at Club Q, a venue known as a safe space for the LGBTQ community.
The US has recorded more than 600 mass shootings so far this year, according to the Gun Violence Archive, which like CNN defines such incidents as those with at least four slain or injured, not including the shooter.
Daniel Aston, Raymond Green Vance, Kelly Loving, Ashley Paugh and Derrick Rump were killed in the attack at Club Q – some while working a Saturday night shift and others while enjoying the night's events. At least 19 others were injured, most by gunshots, police have said.
Aldrich entered the nightclub just before midnight armed with an AR-style weapon and a handgun and immediately began shooting, police said.
"From the amount of shots that initially went off when he came into the club, I honestly thought it was multiple people shooting," clubgoer Gil Rodriguez told CNN on Monday.
The suspect was quickly taken down and contained by two patrons until polic