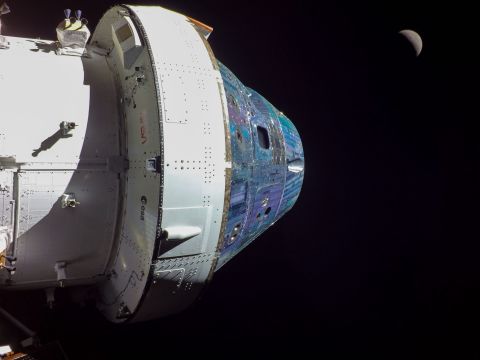 In pictures: NASA's historic Artemis I mission
Updated 4:58 PM EST, Fri November 25, 2022
NASA's Artemis I mission, the agency's next step in preparing to return humans to the lunar surface, lifted off early November 16.
The launch schedule had been riddled with delays, having been postponed twice due to mechanical issues. Two hurricanes delayed the launch further, with Hurricane Nicole causing minor damage to the rocket after it endured hurricane force winds while on the launchpad.
The uncrewed spacecraft will go beyond the moon, farther than any spacecraft built for humans has ever flown, and return to Earth after 25.5 days.
The ambitious mission kicks off NASA's Artemis program, which is aiming for the return of humans to the moon and beyond. If Artemis I is successful, NASA hopes to send the first woman and first person of color to the moon later this decade, and eventually make way for human exploration of Mars.