Your next Subway order could come from a vending machine.
Subway reported strong third-quarter sales Monday and publicly unveiled its first Grab and Go "smart fridge" filled with premade sandwiches, snacks and drinks. The machine debuted in September at University of California San Diego, and the company plans to add more across North America in high-trafficked areas like other college campuses, airports and hospitals.
Local franchises will prepare and deliver sandwiches to the refrigerators, which are equipped with artificial intelligence and "natural language processing" so customers can choose to order verbally and have a contactless experience. Initial reaction from customers has been "extremely positive," Subway said in its release.
Subway is leaning into grab-and-go. In 2020 the company began selling premade sandwiches in regular fridges at retail locations like casinos, gas stations and airports. Subway said Monday that program has rolled out to 400 locations with "plans for continued growth in the coming year."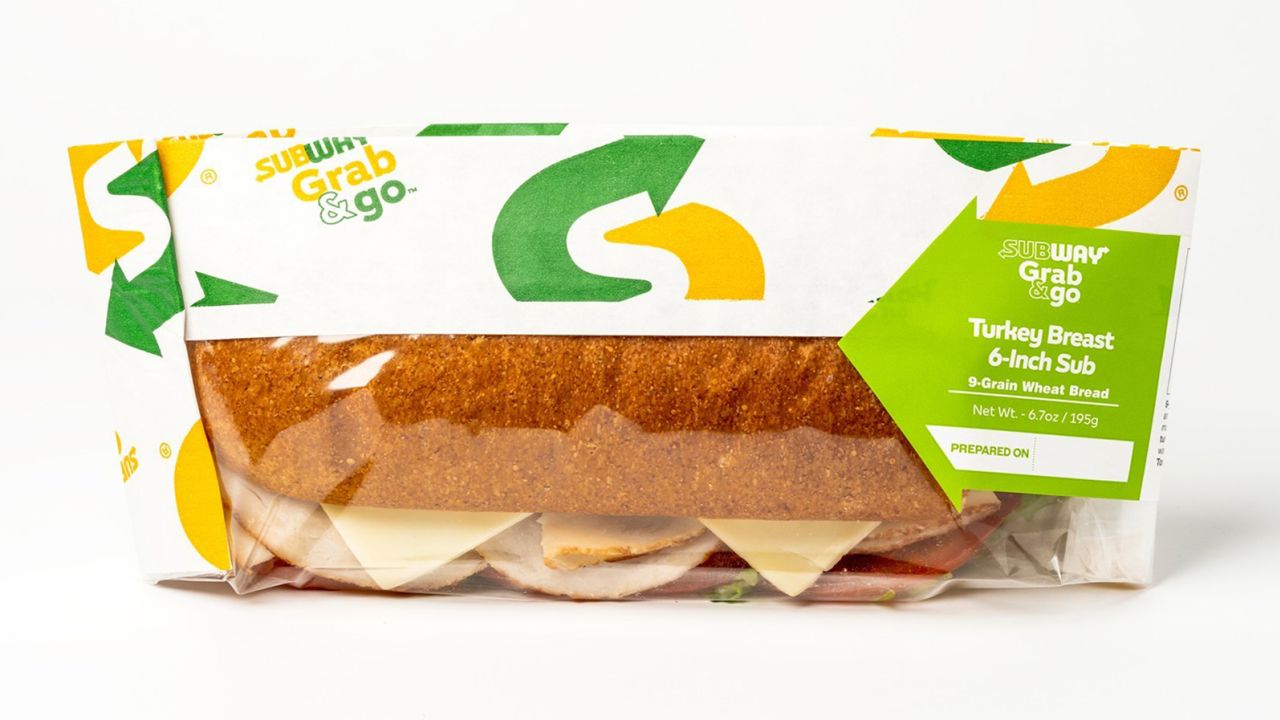 "As more of our guests search for dining experiences to meet their 'in-the-moment' needs, the brand's non-traditional locations and platforms can serve them wherever and whenever they are craving Subway," said Taylor Bennett, vice president of non-traditional development at Subway, in a press release.
It's just one of many recent new programs from Subway as the company is in the midst of remodeling its brand image and selection. Recently it unveiled the most extensive menu makeover in the company's nearly 60-year history.
So far, the results have been positive: Sales at stores open at least a year rose 8.4% in the third quarter, the privately held company announced last month. For the previous 18 months, Subway said it had "record-setting sales" across its roughly 20,000 US locations, bolstered by a number of changes that include new sandwiches, soups and store remodels.
Subway attributed its recent success to its new "Subway Series" menu — which was streamlined to help speed up service — and an increase in digital orders.
It's also seeing a rebound in sales in locations that have been hit hard by Covid-19. Sales for the first three quarters of this year at Subway's "non-traditional" locations — like airports, colleges and hospitals — have increased sales by more than 20% thus "indicating a strong recovery in 2022 across channels impacted by the pandemic."
The fridges could also fill the void left by Subway's shrinking brick-and-mortar footprint. The number of locations has declined for the fifth year in a row to 20,746 according to its website.