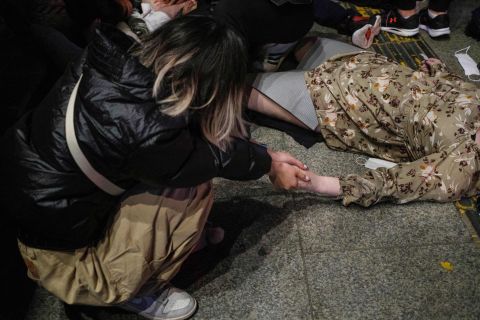 Updated 12:04 AM EDT, Fri November 4, 2022
More than 150 people were killed in a crowd surge during packed Halloween festivities in the South Korean capital of Seoul on Saturday, October 29.
The crush took place in the nightlife district of Itaewon. The cause was not clear, but witnesses say partygoers were packed tightly into narrow streets.
South Korean President Yoon Suk Yeol declared a period of national mourning.
Here are some of the stories that made headlines over the past week, as well as some photos that caught our eye.